Our Favorite Italian Destinations For Summer 2021 Weddings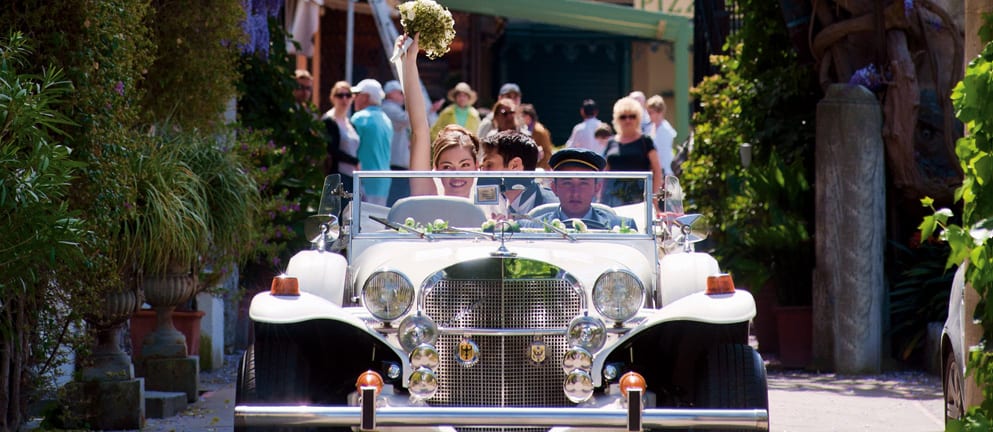 Have you always dreamed of a destination wedding in Italy? If so and you're newly engaged and thinking about planning your fairy-tale wedding, now is the time to stop dreaming and start planning! A wedding in Tuscany or Florence is still feasible for this summer so let us help you narrow down the venue and help you coordinate the details including travel planning for you and your guests!
We've curated an incredible collection of some of the best countryside destination wedding venues in Tuscany and Florence. Think castles, villas, and private estates — which are now small hotels — all with amazing views of the picturesque Tuscan countryside. They're romantic, iconic, and truly magical. And most importantly, we'll help you make the right connections to each property as well as local wedding planners who will work with you to design and plan events from rustic to elegant, ensuring a destination wedding your guests will talk about for many years to come.
Additionally, as a Virtuoso Travel Agency, we can book hotel guest room blocks, arrange ground transportation for your participants, and coordinate and book all of the excursions to create fabulous events anywhere in the world, not just in Italy.
Here are our picks for summer destination weddings in Italy! We've included some quick facts about each property and you can click through to the venue page on Wedaways.com to learn more about each special place.
Castello del Nero Hotel & Spa – Tuscany
A 12th-century castle, couples can feel like royalty when they marry on the grounds of this wine, olive oil, and honey-producing estate. Venue spaces include Italian gardens and panoramic terraces.
Key Facts: up to 120 guest capacity • chapel on property • 50 rooms • sleeps 102
Il Borro – Tuscany
This renowned property from the Ferragamo family (yes those shoes!) encompasses an authentic medieval Italian village with artisan shops, private villas, and the main hotel.
Key Facts: up to 300 guest capacity • church on property • 5+ venue spaces • 79 rooms • sleeps 191
This 10th-century restored castle is now a Grand resort in the heart of Tuscany with its own thermal spa and hot springs as well as magnificent 360-degree panoramic views! We guarantee your guests will want to extend their stay here because it is an amazing home base from which to explore Tuscany before or after your destination wedding.
Key Facts: up to 200 guest capacity • 4 venue spaces • 44 rooms • sleeps 96 • buyout required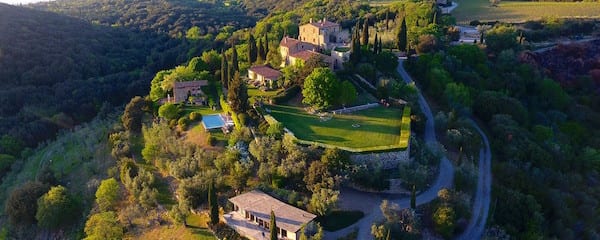 Perfect for a buyout so the entire venue is all yours, this is a luxurious Mediterranean retreat with stunning views. They offer cooking classes as an added activity for guests.
Key Facts:  up to 200 guest capacity • 7 rooms • sleeps 14 • buyout required
The picturesque setting of this Tuscan wedding property in Siena, Italy, encompasses the whole medieval Borgo (hamlet), including a wedding chapel, and a small square. There are spectacular views of the rolling hills of Chianti.
Key Facts: up to 200 guest capacity • chapel on property • 11 venue spaces • 30 rooms and 30 suites • sleeps  75 • buyout suggested
Castello Banfi Il Borgo – Tuscany
This is a hilltop jewel in Montalcino and a renowned wine estate. It presides over the Tuscan landscape with imposing pride. It has a very elegant ambiance for those who seek a small to mid-sized destination wedding.
Key Facts: up to 150 guest capacity • chapel on property • wine tasting room • 8 venue spaces • 14 rooms • sleeps 38 • buyout required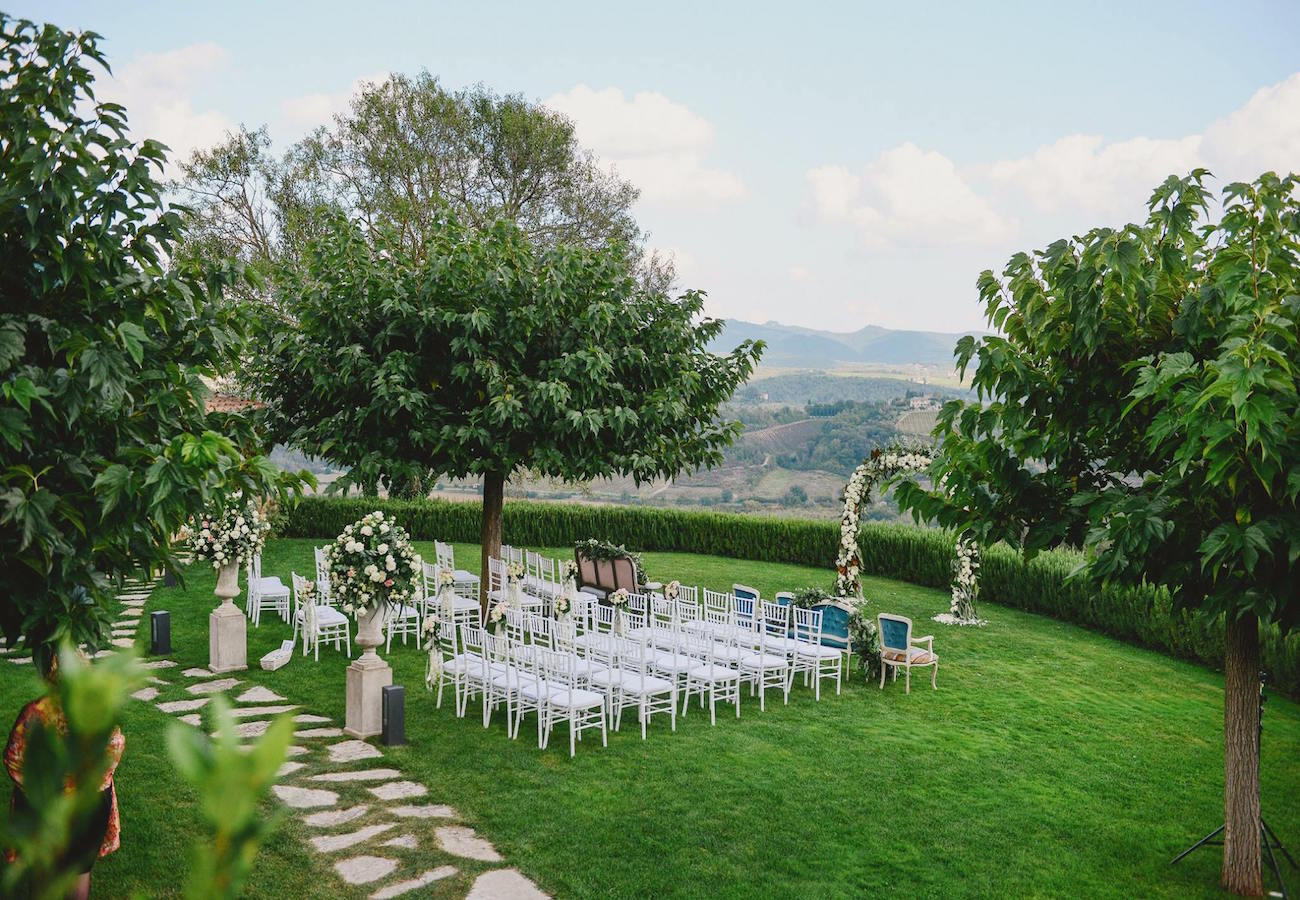 This property is like a dream with panoramic views of Chianti that make it wonderful for couples who want an outdoor ceremony and reception. It's an ideal spot for an intimate wedding of approximately 30 to 60 guests.
Key Facts: up to 70 guest capacity • 3 venue spaces • 25 rooms • sleeps 60 • buyout suggested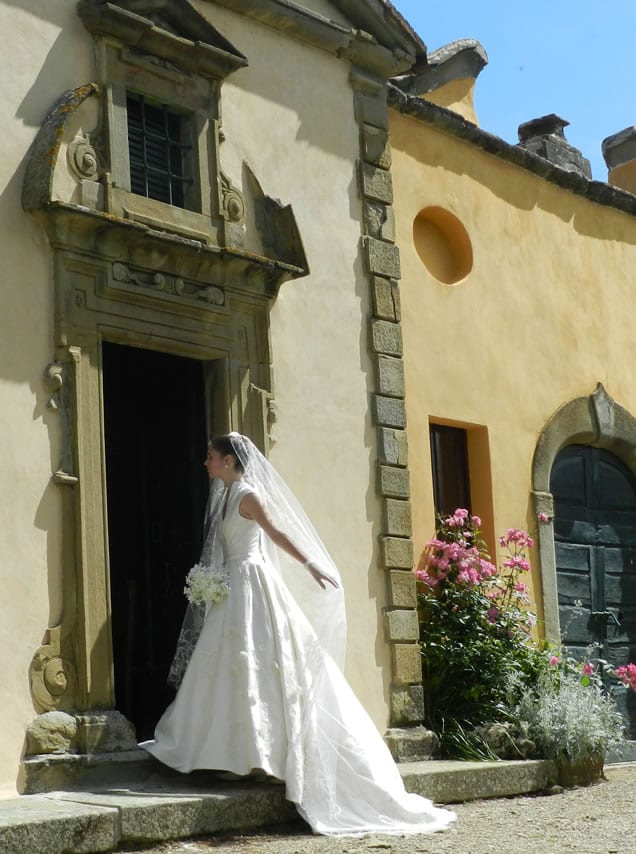 A world-renowned country house hotel, part of the exclusive Relais & Châteaux group, set in Cortona (Under the Tuscan Sun) featuring vineyards, cooking classes, gorgeous terraces, and elegant indoor dining spaces.
Key Facts: up to 100 guest capacity • chapel on property • 11 venue spaces • 26 rooms • sleeps 60
If Downton Abbey would have been filmed in Italy, it would have been at this luxurious mansion. Tucked away in the Tuscan hills, Il Salviatino is the perfect setting for a destination wedding in Florence.
Key Facts: up to 250 guest capacity • 2 wedding terraces • 45 rooms • sleeps 100 • buyout required
Learn more about these destinations or other Italy venues at Wedaways.com. You can even search by country and see all of our Italy properties or view any destination worldwide!