FOUNDING MEMBER
Sail the Caribbean, Caribbean
Virgin Voyages
Wedding couples, honeymooners, bachelors & bachelorettes! See more destination itineraries HERE. No need to scroll Instagram for amazing adventures at sea…Ahoy, here they are! Adults-only, couples, and friends, you're invited! Virgin Voyages delivers beautifully designed yacht-inspired ships as you've never seen or imagined before. Here serenity meets discovery. Sailors' vacations will be unforgettable, unexpected and unrivaled. This won't be just one of the best holidays of your year, it will be one of the best of your lives. With restaurants like Pink Agave serving upscale Mexican cuisine, to Razzle Dazzle vegetarian, to the Lick Me Till Ice Cream scoop shop, to Extra Virgin elevated Italian, the names only begin to tell the story. And there are 16 more to choose from! Ahoy!
Setting sail April 2020, wedding ceremony & reception reservations are open now. Planning a honeymoon? Honestly, it's hard to beat this FOMO experience. Bachelor & bachelorette parties, hens & stags, come on down and be one of the first!
Our favorite celebration motto? Save water…drink champagne!
______________________________
Mega Rockstar & Rockstar Suite Experience
Modern, yacht-inspired aesthetic and clever cabin technology make for more than just a space to live (or dance).  Luxury yachting meets rock and roll royalty. Accents of brass and slabs of marble guide you to spacious stargazing terraces, and every detail serves to celebrate the romance of the open ocean.  
Elevated living on board comes with elevated access. Rockstar status before you sail; a private transfer, keys to exclusive events, and 24/7 access to RockStar Agents. A wine holder in the shower? If it's in your rider, it'll be there.
Booking a suite unlocks access to Richard's Rooftop; the exclusive deck where elegance meets exuberance. A lavish, elaborate and members-only outdoor space for stargazing parties and pre-dinner cocktail hours for you and the other rockstars.

MegaRockstar Suites:
Suites so wildly indulgent, they come with their own personal rider. Tell us what you want… what you really, really want (literally).  How you and your celeb friends already live (lucky you)… but better. This is the most exclusive, top-tier luxury living on board; granting you prime access, 24/7 agent attention, and personal riders. Our Tom Dixon-designed suites boast large marbled bathrooms with Peek-a-Boo showers, hand-woven terrace hammocks and outdoor Peek-a-View showers for when rinsing off requires a little help from the moonlight.
MegaRockstar Suite Inclusions: 
Glam Squad

Thermal Suite Daily Access
Outdoor Shower on Sea Terrace
Special Requests (Think a Rockstar Rider of only green M&M's) 
Private Transfer To/From the ship 
Premium Wi-Fi with Streaming 
Early Booking/Richard's Rooftop Access
Pricing begins at $6,900/cabin based on double occupancy (From Sept 9 – 13 4-nt. Fire & Sunset Soirees itinerary)

Rockstar Suites:
RockStar living so audaciously cool you might be tempted to smash a guitar (but maybe don't).  

When you're a rockstar — there's no such thing as being "too much" and there's no part of the ship that isn't yours to explore. Our suites are Tom Dixon-designed and equipped with full size, fully stocked bars — so you can sip by the sea whether you're in the terrace hammock or at the champagne table under the stars. Oh, and your very own agents are gonna make ship happen, 24/7, at sea and at home.
Rockstar Suite Inclusions: 

Premium Wi-Fi with streaming
Early Booking/Rooftop Access
Private transfer to/from the ship
In-room bar, on us

Pricing begins at $3,250/cabin based on double occupancy (From August 26 – 30, 2020 4-nt. Fire & Sunset Soirees itinerary) 
Read More
Read Less
All onboard eateries are included
Wedding Spaces and Capacities
In-House Wedding Services
Catering on-site
Event can be moved for late-night partying
Event space floor plans / diagrams provided
Music - No restrictions
Sound system hook-up available
Jog the runway on Deck 17...
Reserve and set sail in a Mega RockStar Suite...
Indulge in that 2 am craving, there's 24 hour room service...
Wedaways Special Amenity
Wedaways clients (Virtuoso) may board anytime.
What We Love
All-Inclusive
Stop at The Beach Club at Bimini
Fabulous Ports O'Call
Restaurants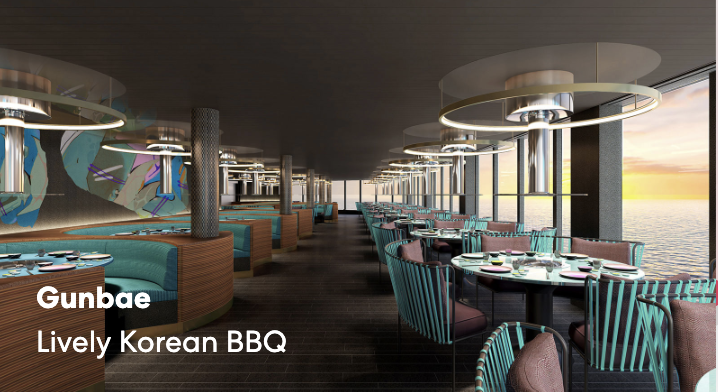 Gunbae
Korean BBQ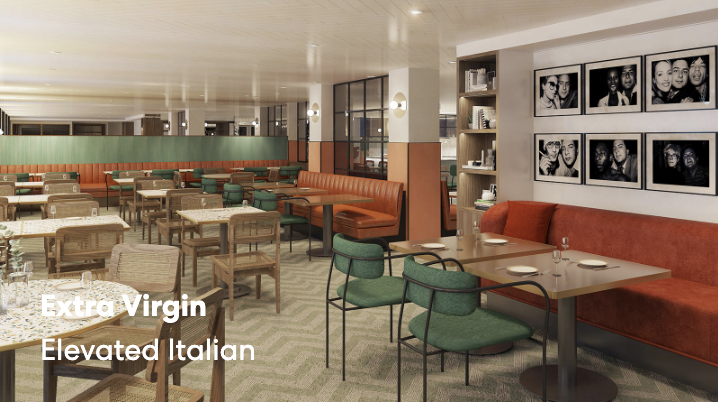 Extra Virgin
Italian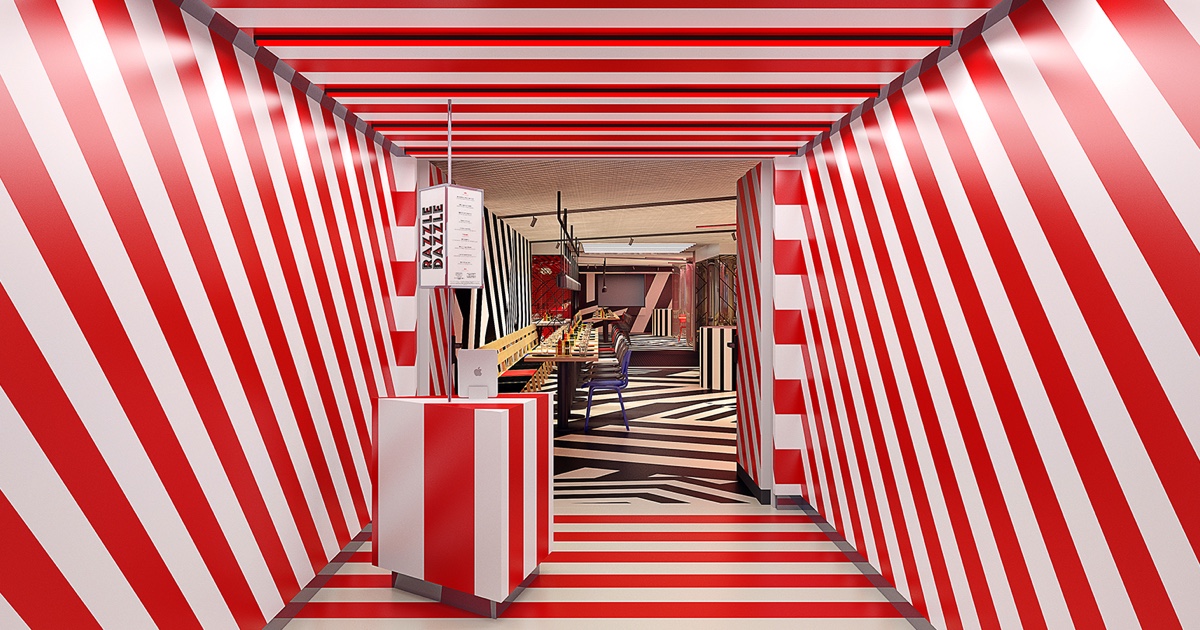 Razzle Dazzle
Veggie/Vegan forward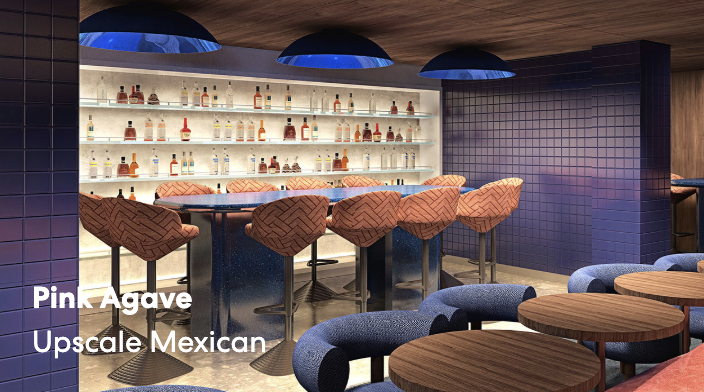 Pink Agave
Upscale Mexican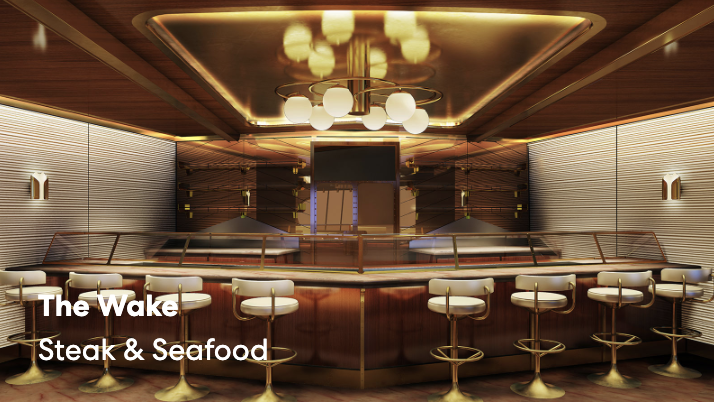 The Wake
Steak & Seafood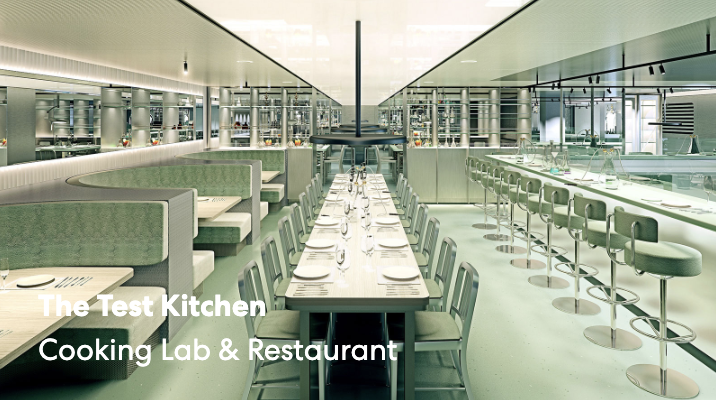 Test Kitchen
Experimental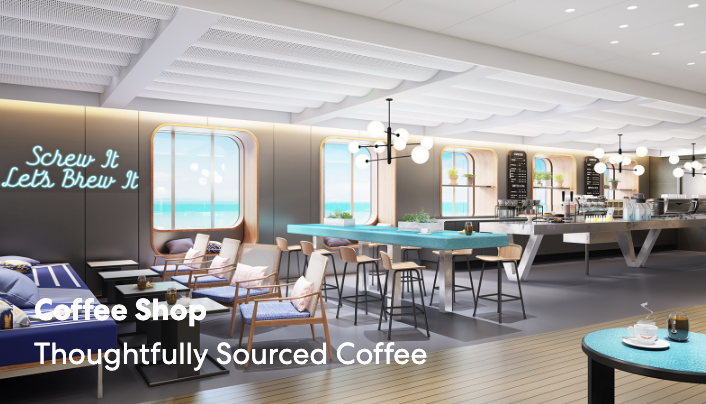 Coffee Shop
Thoroughly sourced selection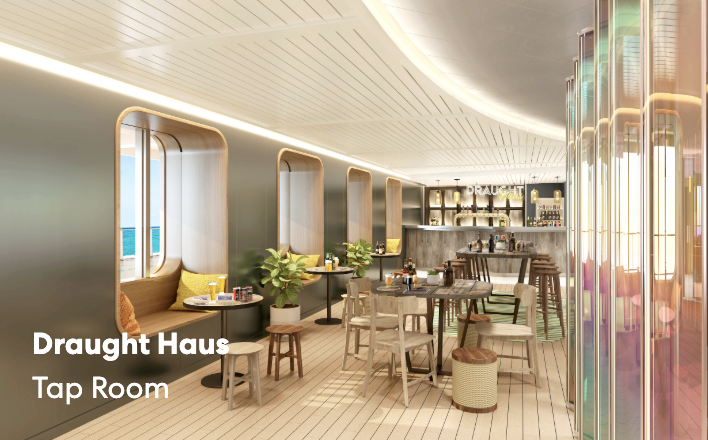 Draught Haus
Beer on Tap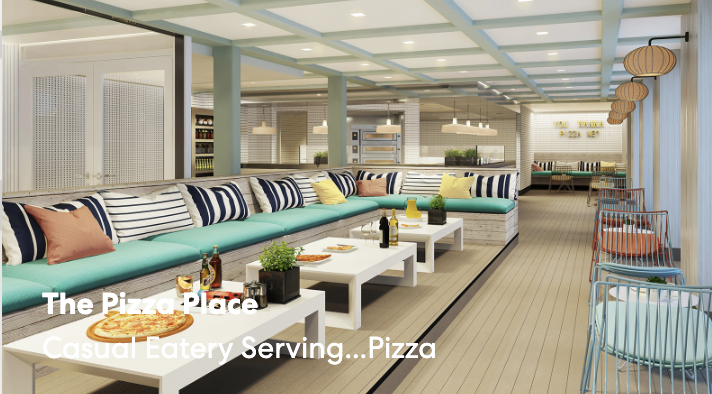 The Pizza Place
Pizza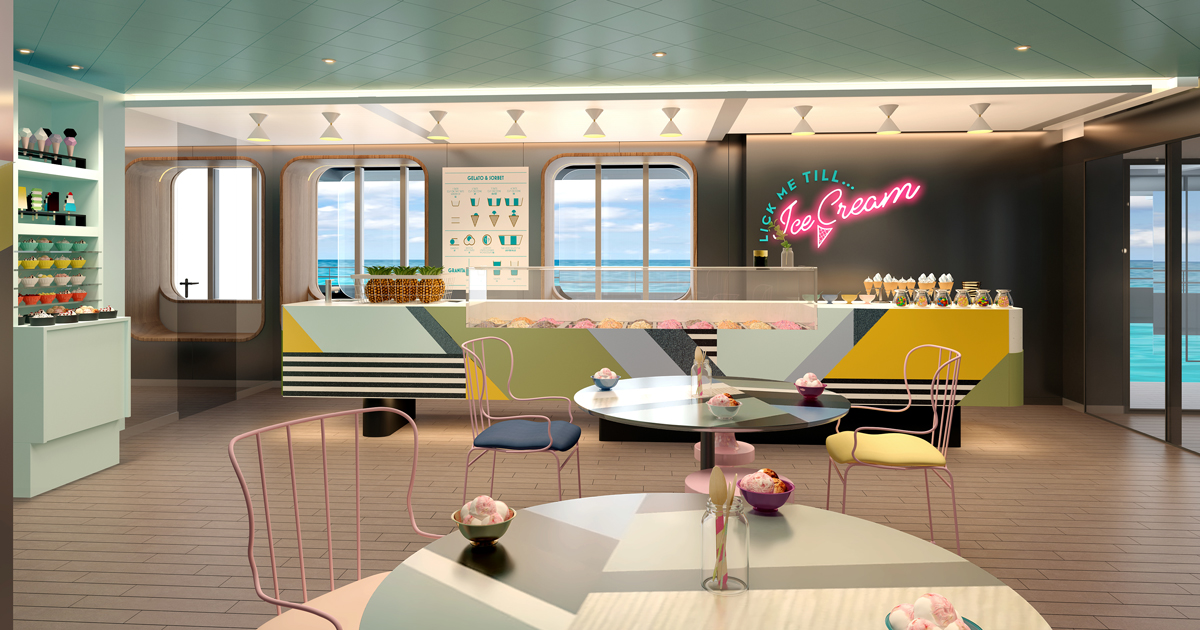 Lick Me Till Ice Cream
Ice Cream Shop
Room Categories
Mega Rock Star & RockStar Suites Decks 8-14 - Sleep up to 4
Sea Terrace Cabins Decks 8-14
Insider Cabins Decks 8-14
Sea View Cabins Decks 9-12
In your room
Bathrobe
Beach towels
Cable TV
Coffee / tea
Complimentary Wifi
Flip-flop sandals
Hairdryer
Iron / steamer
Mini bar
Safe
Slippers
Turn down service
Amenities
Bar / cocktail lounge
Couple's Massage Suite
Fitness center
Free Wifi
Outdoor dining
Outdoor pool
Restaurant
SPA/ SPA services
Services
24-hour fitness center
24-hour reception
24-hour room service
Airport transfers available at an add'l fee
Concierge
Non-smoking
Valet / Bellman
Map
Highlights of the area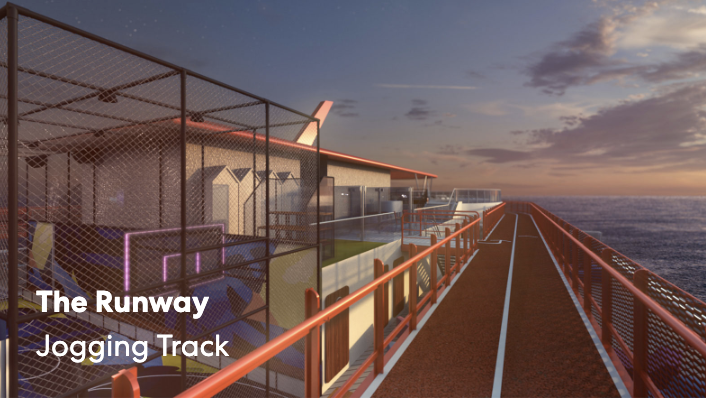 The Runway on Deck 17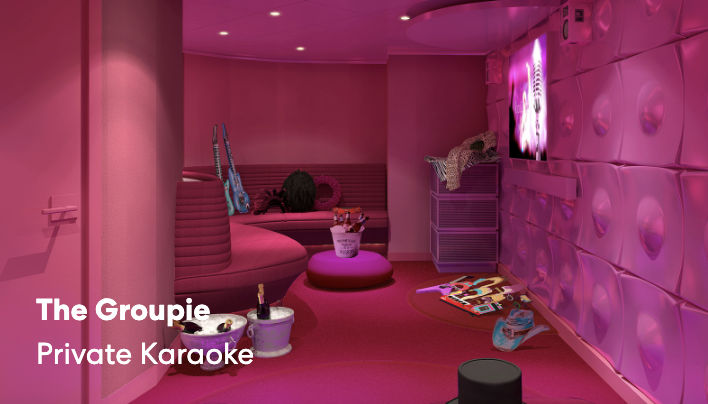 The Groupie, Private Karaoke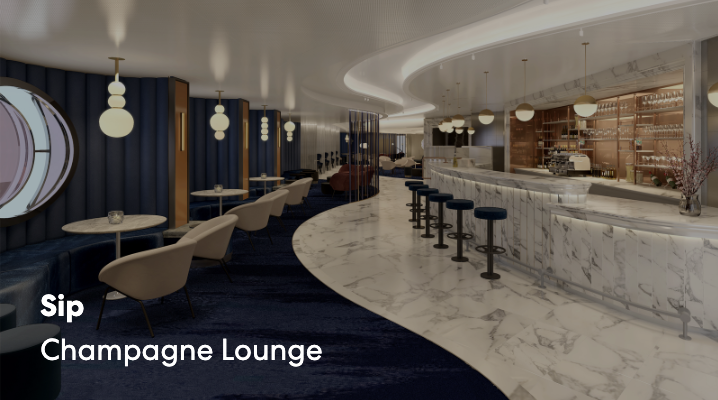 Sip, Champagne Lounge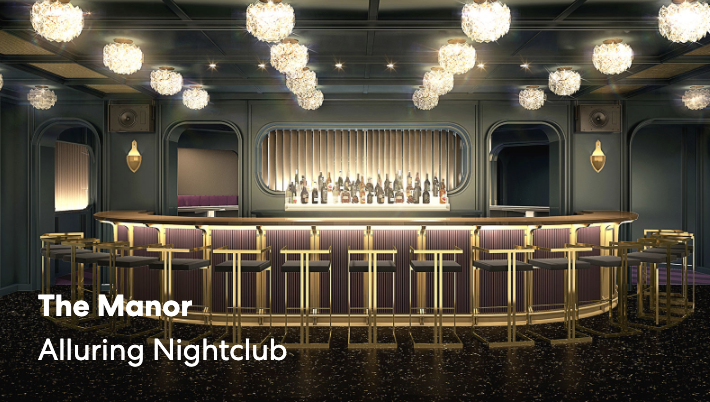 The Manor Nightclub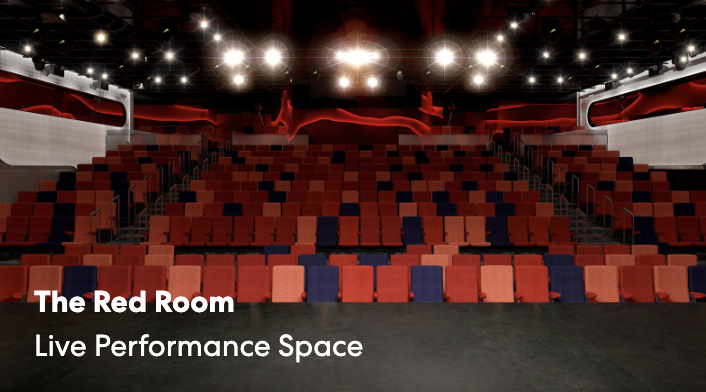 The Red Room for Live Performances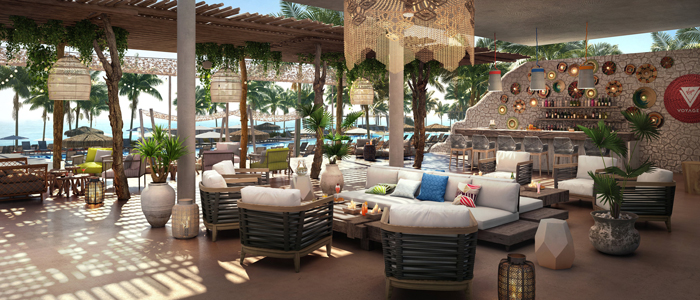 Offshore Itineraries include: The Beach Club at Bimini, Virgin Voyages Beach Club in the Bahamas
The Beach Club at Bimini, Virgin Voyages Beach Club in the Bahamas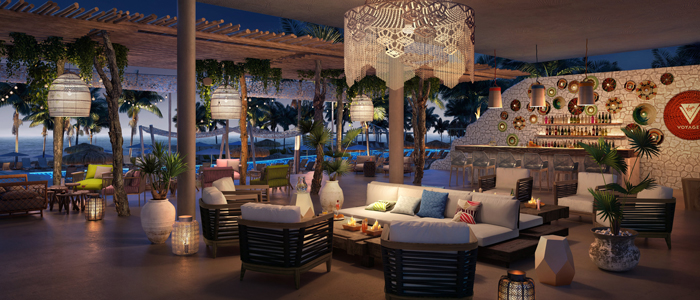 The Beach Club at Bimini, Virgin Voyages Beach Club in the Bahamas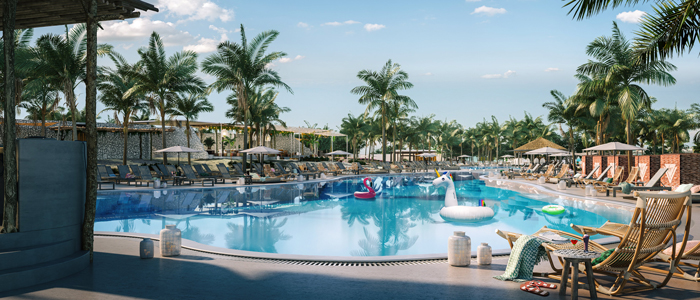 The Beach Club at Bimini, Virgin Voyages Beach Club in the Bahamas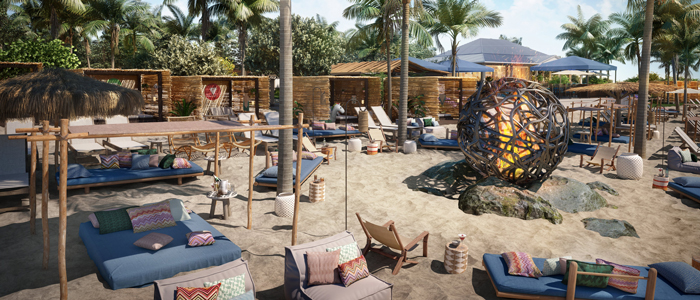 The Beach Club at Bimini, Virgin Voyages Beach Club in the Bahamas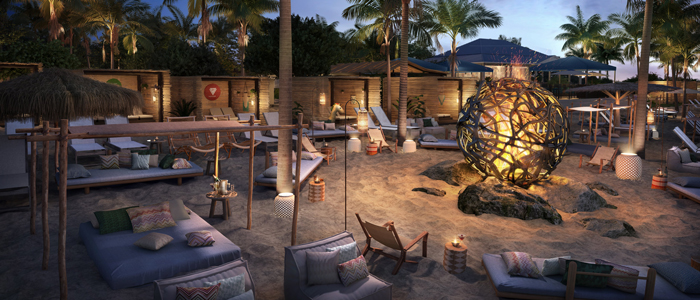 The Beach Club at Bimini, Virgin Voyages Beach Club in the Bahamas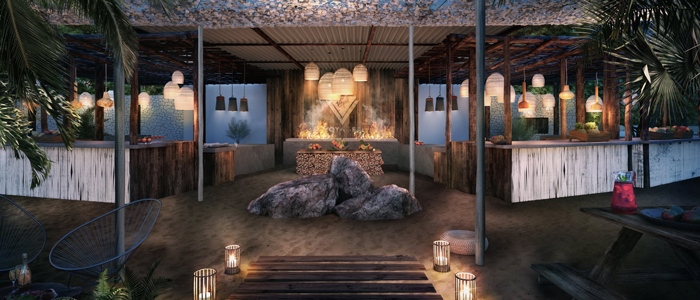 The Beach Club at Bimini, Virgin Voyages Beach Club in the Bahamas
Interested in this property?
visit the property site