10 Unique Activities Your Paris Wedding Guests Will Love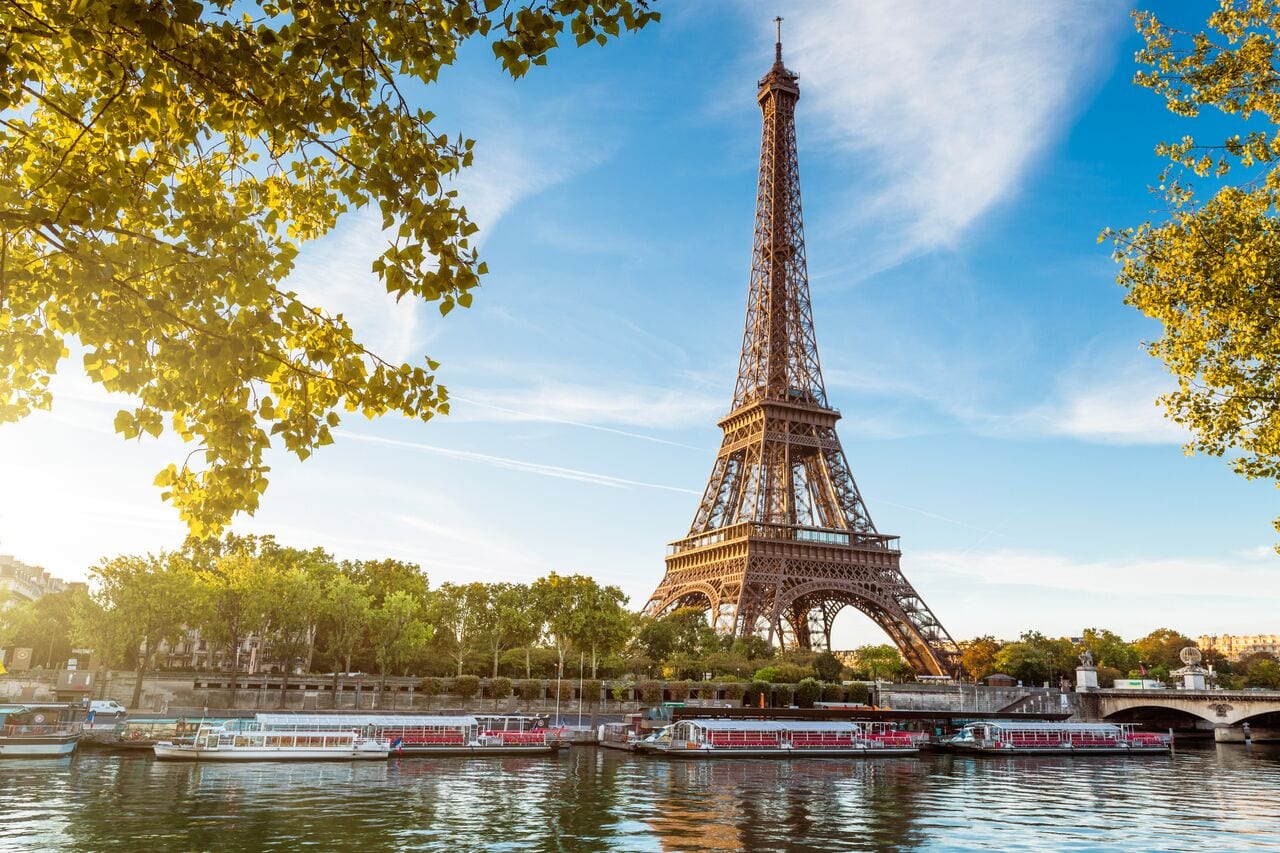 "That Paris exists, and anyone could choose to live anywhere else in the world will always be a mystery to me," exclaims one of Woody Allen's characters in the movie Midnight in Paris. True, she was French, but it's tough to disagree with her. While we cannot all pack up and move to France, we can conjure up a dreamy destination wedding there. So when you two are ready to send save-the-dates for your Paris wedding, your families and friends will be looking forward to the adventure! Sarah Bartesaghi Truong, the founder of VeniVidiParis shares ten unique activities your wedding guests will love to experience during their stay.
FOR THE BRIDE'S FRIENDS
Floral arrangement class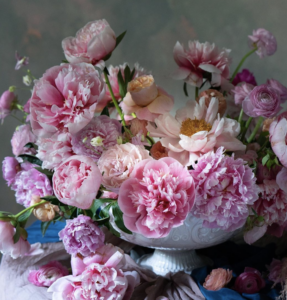 French floral arrangements look effortlessly chic, much like Parisian women. To learn how to put together the perfect French bouquet, we'll organize a delightful morning with Amy, florist extraordinaire. Push the door to a sumptuous Parisian apartment, and she will share her best tricks with you while sipping tea and tasting macarons.
The secret language of hand-held fans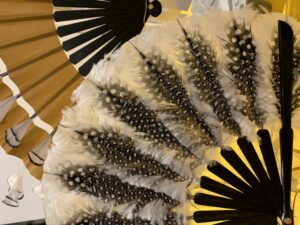 Push the yellow door of a tiny shop on a quiet street on the Left Bank to discover not just how traditional hand-held fans are made but also to learn the romantic language of fans. For almost a hundred years, the Maison has been producing not only opulent couture fans but also everyday versions, perfect for those long summer nights.
The art of Haute Couture embroidery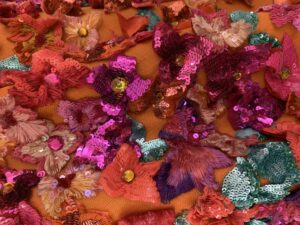 The magic evoked by Haute Couture relies not just on the genius of its designers but also on the skill of specialized artisans, providers of art embroidery, to the greatest couturiers since the 19th century. Spend a delightful morning exploring their archives of this venerable Maison and try your hand at the Lunéville hook technique, used to create stunning sequinned masterpieces.
FOR THE GROOM'S FRIENDS
French gourmet coffee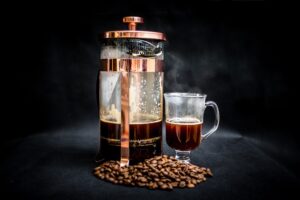 The Paris café scene dates back to the 18th century, but it is only recently that a new wave of expert boutique roasters has emerged. Head to the vibrant Bastille for a master class on gourmet coffee roasting and barista techniques at a renowned coffee manufactory, founded by a world-famous Michelin-starred French chef.
Parisian spirits
Meet Nicolas, a distiller in Paris, the man who will introduce you to the wonders of French gin, vodka, rum, and even sake. If that sounds unlikely in the country where cognac reigns supreme, be ready to be surprised by these artisanal spirits, brewed in the first distillery in Paris since 1914.
Discover Paris on two-wheels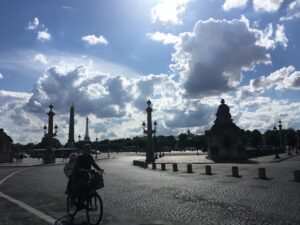 Paris is one of the most bicycle-friendly cities in Europe, with close to 400km of reserved cycling lanes. Hop on, start pedaling and follow your guide as they show you the most famous attractions, for an entertaining yet informative tour of the city.
FUN FOR EVERYONE
Versailles without the crowds
Have you ever dreamt of having Versailles Palace all to yourselves? You can now! Follow your guide, one of the head curators to the chateau's collections, as you explore the palace outside of regular opening hours. For an extra-special event, book a late afternoon tour, followed by a private dinner on the premises.
The secrets of the Paris Opera
Did you know that The Phantom of the Opera by Andrew Lloyd Webber is based on a French novel, published in 1910 by Gaston Leroux? And that many of the legends surrounding this astonishing building are actually true? To discover all the secrets of Opéra Garnier, choose an exclusive behind-the-scenes tour with one of the very few lecturer-guides authorized to take visitors backstage at the city's two major opera houses.
Artsy Paris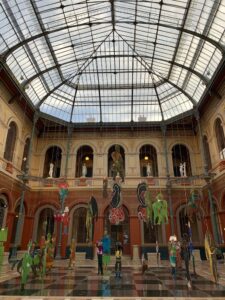 Discover the city's vibrant contemporary art scene with an expert guide, in the course of a walking tour in the Marais. Your art advisor will introduce you to a curated selection of the best shows of the moment, presenting established artists but also new ones to watch. Finish off your afternoon with drinks at the top of the Centre Pompidou, with a picture-perfect view of the city.
Champagne, of course!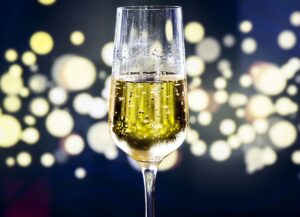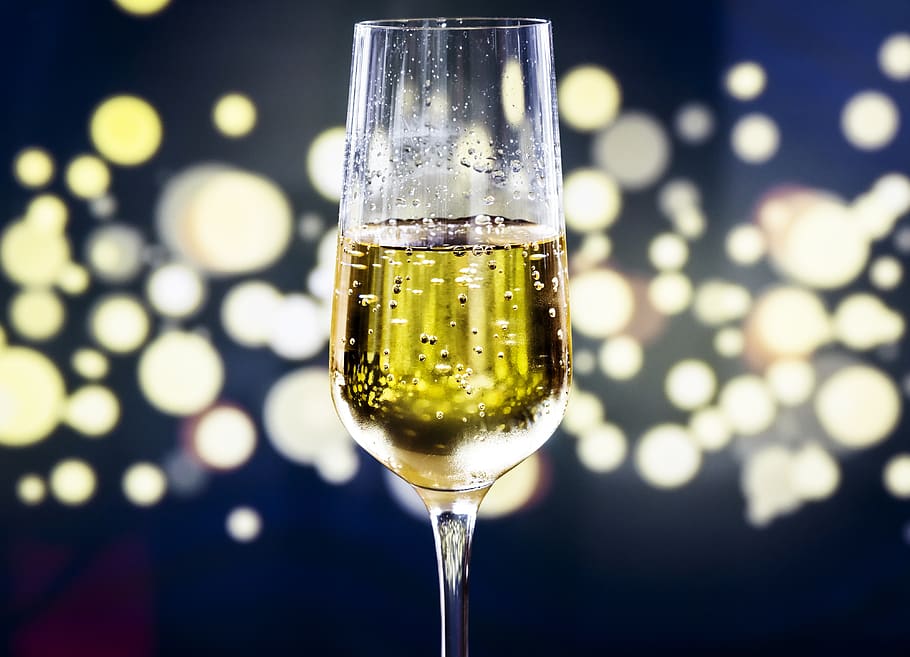 There is no other drink as quintessentially French as champagne, and very few places where you can sample a broader selection than in Paris. Spend a memorable evening in this cellar, a synonym of the best that French wine connoisseurship can offer. Your sommelier will present a selection of the best champagnes, including many boutique producers catering to the most demanding palates. Be ready for a memorable evening!
Ready to choose Paris for your destination wedding? Bienvenue!
BIO
Sarah Bartesaghi Truong, the founder of VeniVidiParis, curates extraordinary discoveries in the City of Light, for discerning, culturally curious travelers.