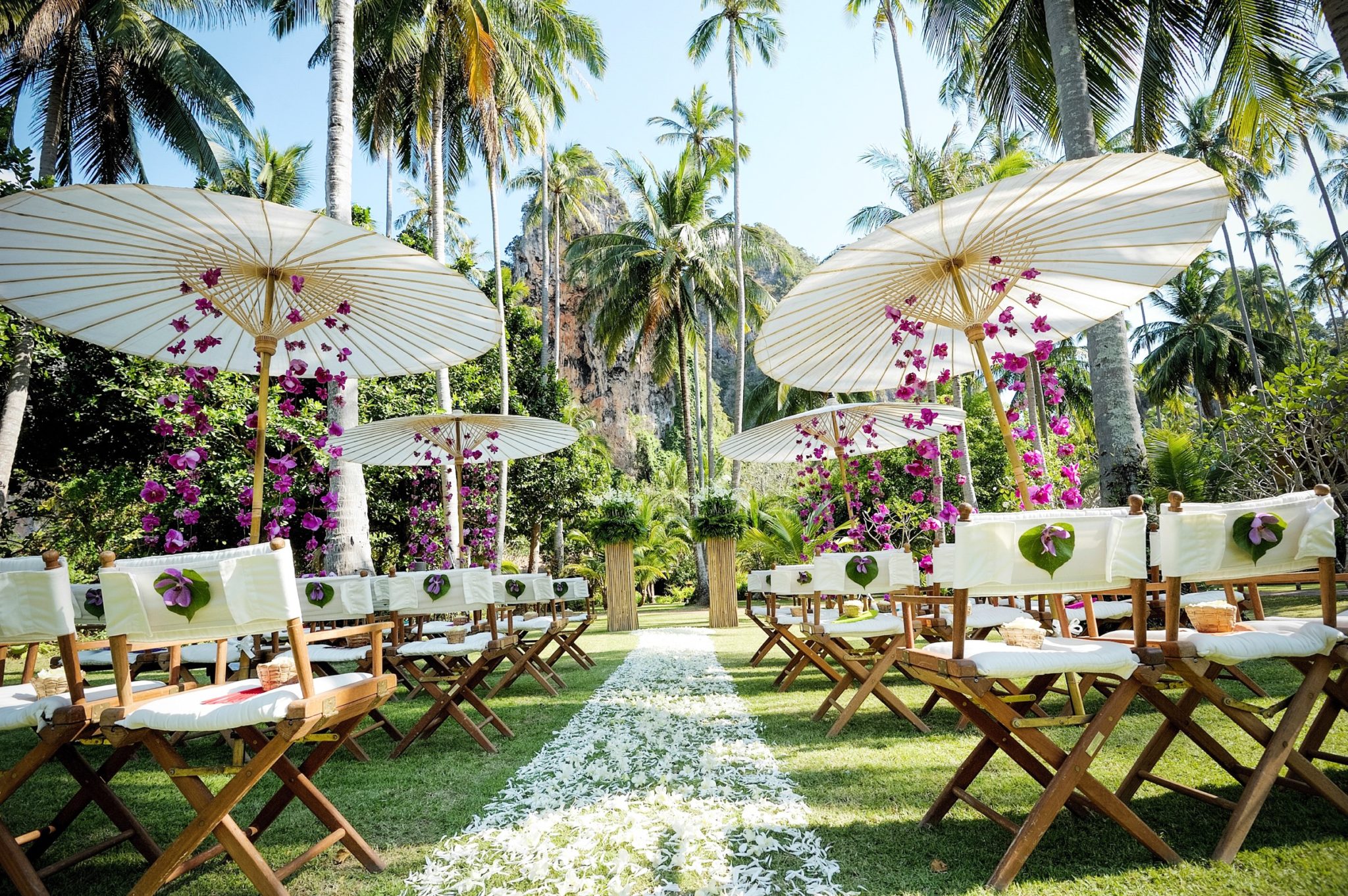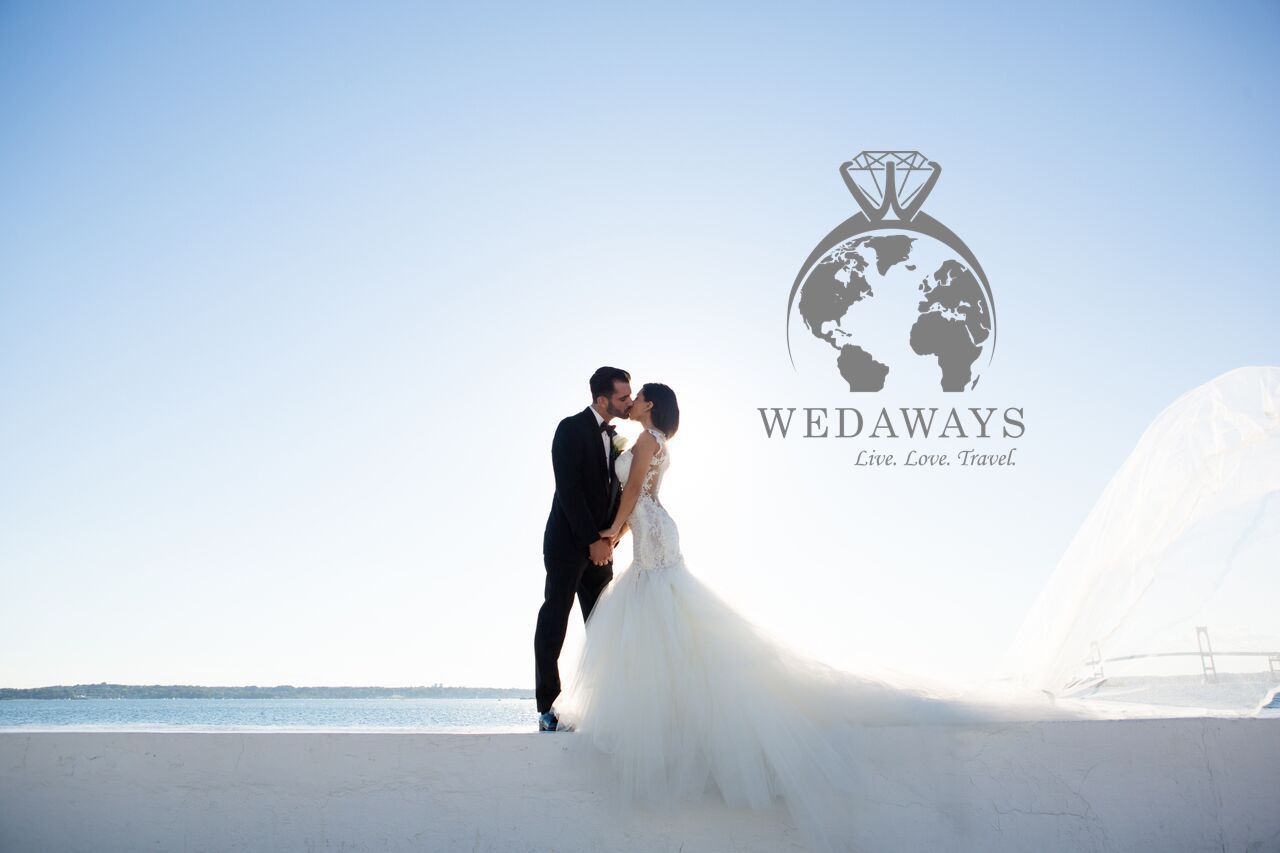 Frequently Asked Questions
How do we know if a Destination Wedding is right for us?
Do you love to travel? Do you value experiences? Do you love food from around the world? Would you like to experience all of the above with your partner, nearest and dearest? If you answered yes to any of these questions, then a destination wedding is right for you!
Do we need a Wedding Planner for a Destination Wedding?
Definitely, yes! Do not take any chances on this special occasion! Once you've booked your venue, we match you with top planning and production teams in the destination you choose for the big day.
How far in advance do we need to plan our Destination Wedding?
We recommend between 6 (for smaller celebrations) to 18 (for larger celebrations) months in advance when planning a destination wedding. However, we can accommodate any and all schedules and time frames!
Does Wedaways plan my wedding?
No. Wedaways is a travel agency specializing in wedding and honeymoon travel, venue & room block bookings, transfers, and excursions. Our world-class luxury properties, planners, and travel advisors will help you design, plan and produce the wedding & honeymoon of your dreams. We can match you with a wedding planner, and you will pay for their services to plan, design and produce the big day and all other celebrations, directly.
Can the property we love plan our wedding?
It depends.  Many properties in our portfolio have special event coordinators on staff.  Wedding planning may not be their specific area of expertise, which is why we have a network of wedding planning and production professionals in your destination location.  With Wedaways, we will match you to an expert planner in your property's region who will work with the property event coordinators to ensure your celebration is perfect!
What's the benefit in using Wedaways versus planning my own Destination Wedding/Honeymoon Travel?
It's too much work! And wouldn't you rather enjoy the process and let the professionals, who do this every single day be on your team? Wedaways is an invitation-only network of international partnerships: Properties and wedding planners, all here to assist you from start to finish. And our travel department will assist you with all your travel needs. You can connect with all of the above simply by contacting a property from their landing page or sending us a message. We're here for you.
We have heard that getting married in a foreign country can be really complicated. Is this true?
It can be, but it doesn't have to! Often, couples opt for Symbolic or Blessing ceremonies to avoid complication. Not to worry, however, Wedaways wedding planning professionals are here to help you through the entire process, no matter which option you choose! You can check the laws pertaining to your destination in our blog post.
What does "Exclusive Use" mean?
Exclusive Use refers to booking an entire property, all its rooms, venue spaces, kitchen, and common areas for the duration of your wedding celebration(s). This may require starting the Exclusive Use contract the day prior to and the day after the conclusion of all your wedding celebration(s). This is because it includes set up and break down of your celebration(s). All the accommodations on the property will be available to you and your guests. This is an option and sometimes a requirement for properties. This can apply to properties that are categorized as private villas to entire resorts. In fact, some properties require Exclusive Use so they are better equipped to manage your needs. Peruse and compare venues here to learn more about properties that do and do not require Exclusive Use.
Do Wedaways properties offer wedding packages?
For the most part, Wedaways properties offer bespoke weddings. Completely custom. Each wedding and its associated celebrations are individualized and planned specifically for you by a top wedding planner in the region of your venue. Menu option packages may be offered (i.e., 3-course meal, 4-course meal, etc) but even so, may be personalized. There are some properties that do offer fixed packages. Look at the properties you love on the site and read their descriptions and offerings on the page for specifics for each individual property.
What is your vetting process for properties and wedding planners?
The Wedaways team visits each property and personally interviews each wedding planner that is invited to become an in-network provider. The properties and planners that instill the greatest confidence, and offer the finest and most diverse selection and creativity, are invited to become Wedaways Property or Planner Members.
If we cannot find the perfect venue in your current collection, can you provide us with additional suggestions?
With pleasure!  Wedaways is in a continuous process of searching, vetting, and inviting properties to join our prestigious portfolio. If you do not find the venue of your dreams in our current portfolio, please email weddings@wedaways.com and one of our property experts will get back to you!
How do I pay my Property, Wedding Planner & Vendors?
Once you have decided with whom you'd like to work, they will invoice you and ask for payment. Wedaways is happy to help during the process.
Do you suggest visiting our property and meeting the wedding planner in person?
It's not necessary, because with Wedaways you can be confident your dream destination wedding will exceed your expectations. Tasting food, however, cannot be done online…at least not yet!  Although most venues can arrange food tasting even as close as the week of the wedding, a pre-wedding visit is a wonderful option, budget permitting. Your wedding venue and/or planner will help you sort out the details if this option is desired. Wedaways Travel Specialists are available to assist with all travel and transfer details. We are at your service!
Does Wedaways arrange the flights and transfers for our guests?
The Wedaways Travel Department is happy to arrange transfers from the airport and/or train station to your venue on an individual basis. Depending on country and property, airport transfers may be included in the booking. This information will be explained by your Wedaways Travel Specialist.
What is a Honeymoon Hop?
A honeymoon hop is an itinerary designed around visiting two or more locations/destinations during your honeymoon.  Wedaways Travel Specialists will work with you to design the perfect itinerary.
Does Wedaways create itineraries for bachelor, bachelorette & wedding guest excursions?
Yes!  Our team designs travel itineraries for everyone to enjoy!  Some of them include: A Game of Thrones trip to Croatia; A tour of distilleries, cigar-smoking, and golf playing in Scotland; A champagne tasting excursion in France; Flamenco dancing and a bullfight in Seville; Shopping designer factories in Italy…and these are just a few!
How am I matched to my Wedding Planner?
Based on region and venue, we reach out to our experienced wedding pros (several if you'd like) and they will contact you directly with the information you've provided. You decide with whom you'd like to work.
How am I matched to a Honeymoon Travel Specialist?
You'll be matched to a travel advisor specializing in the region and/or by activities you desire for your honeymoon.