11 of The Most Stunning Wedding Ballrooms & Halls From Around the World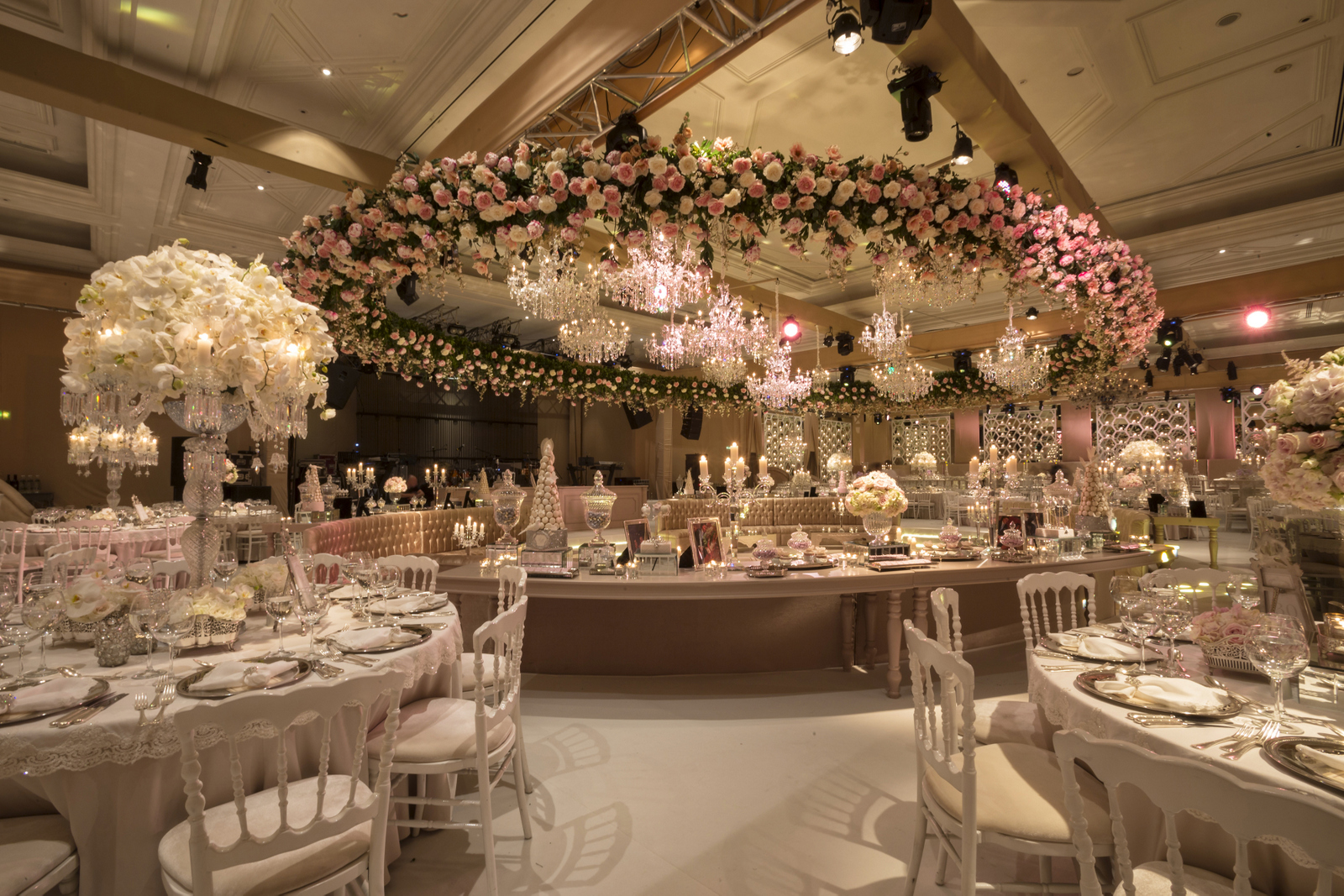 Wedding ballrooms and banquets halls; magical spaces that transform as needed. The opulent elegance of these spaces has entranced people for centuries. And, is a true lifestyle in our modern era. In these breathtaking rooms dancing and dining have always ruled. Aimed at entertaining glamorous attendees. Exquisite spaces where celebrations take place and dreams come true. Our team of romantics has always loved the appeal of wedding ballrooms and banquet halls. We just relish in the magic that occurs when people come together to celebrate love intimately, within grand spaces.
Therefore, to share the magic, we have rounded up some of the most stunning wedding ballrooms and banquet halls around the world. Above all, each and every one of these gorgeous spaces can be found at our partner properties. So, if you are searching for the ideal venue for your upcoming wedding, look no further. Your wedding venue and its event spaces can have a major impact on your celebration.
Just looking at the pictures below will evoke sounds of crystal glasses clinking after toasts, candlelight twinkling across smiling faces and string orchestras playing an enchanting melody.
Villa Cora, Florence, Italy
Villa Cora is located in the lavish destination of Florence Italy. Consequently, both the destination and venue are a wedding planner's favorite and couples' dream come true. Every room and event space decorated in sumptuous style. Which is evident in the furniture, fabrics, and chandeliers. The Mirror Room is a majestic ballroom suitable for wedding receptions. Charming original Baroque decorations combined with a wide elegant terrace makes this space perfect.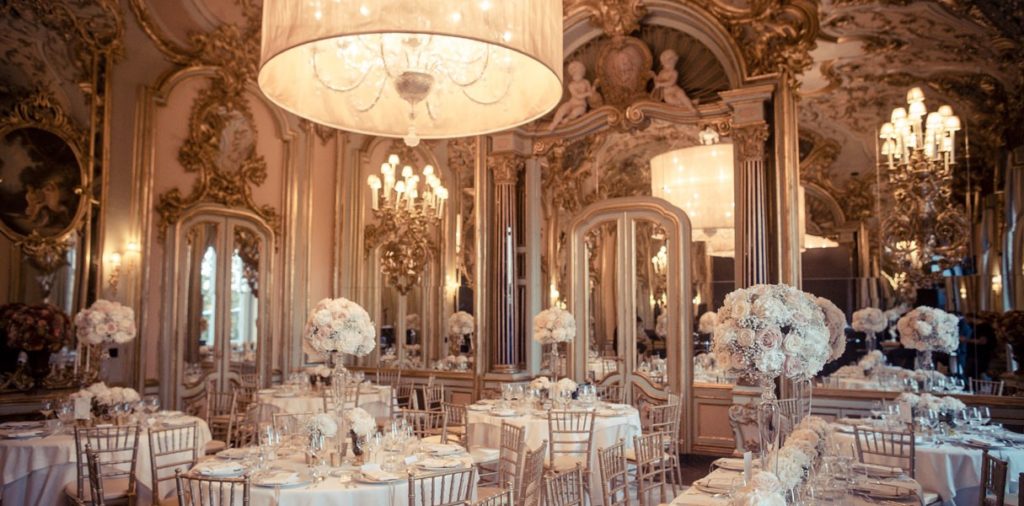 Tivoli Palácio de Seteais, Sintra, Portugal
Tivoli Palácio de Seteais is the epitome of XVII century elegance. The property surrounded by sloping hills overlooks the city skyline. Inside the palace is a fairytale come true with frescoes, antiques, and tapestries that make each space unique. There are three indoor ballrooms and banquet halls to choose from. All are perfect for your stylish reception and each more impressive than the last.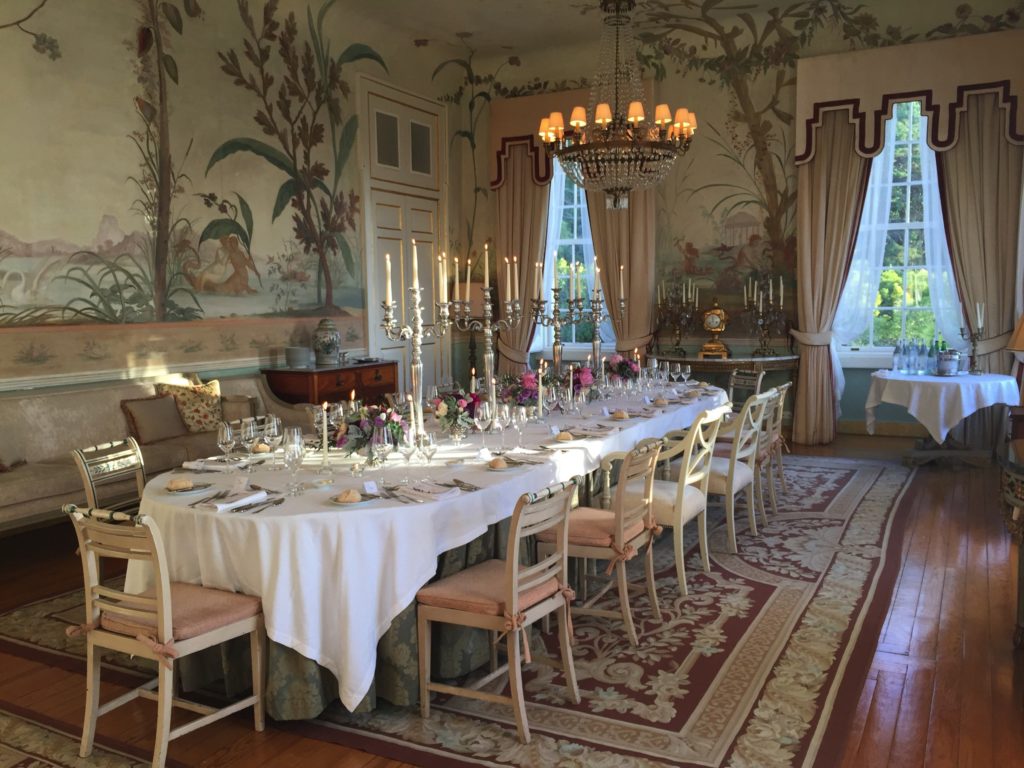 Grand Hotel Villa Serbelloni, Bellagio, Lake Como, Italy
Notably called Grand Hotel Villa Serbelloni, this property has numerous highlights. Dramatic views of the lake and surrounds, a Michelin-starred chef and over 100 years of history. The Royal Hall is the space of choice for grand celebrations and lavish wedding receptions. Enjoy sophisticated gourmet cuisine, gorgeous floral arrangements and being entertained by the orchestra. Just watch as your guests dance the night away in this Theatre shaped ballroom.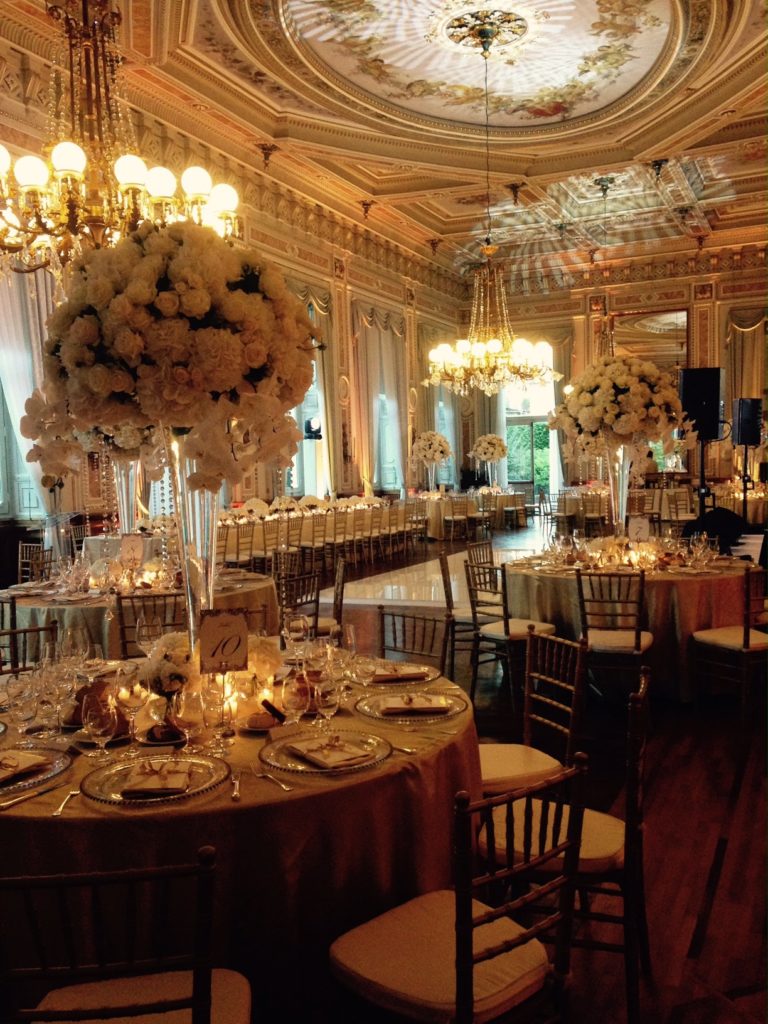 Great Southern Killarney, County Kerry, Ireland
The Great Southern Killarney is the lively town's premier historic hotel, built-in 1854. This gem in County Kerry designed in a way that pays homage to the grand Belle Époque. As the first luxury hotel in Killarney, the property has a remarkable history. And, has been hosting exceptional occasions for just as long. Although there are several event spaces, The Garden Room with its gold-gilded domed ceiling, original Victorian features and stunning views of the garden is an unforgettable banquet hall.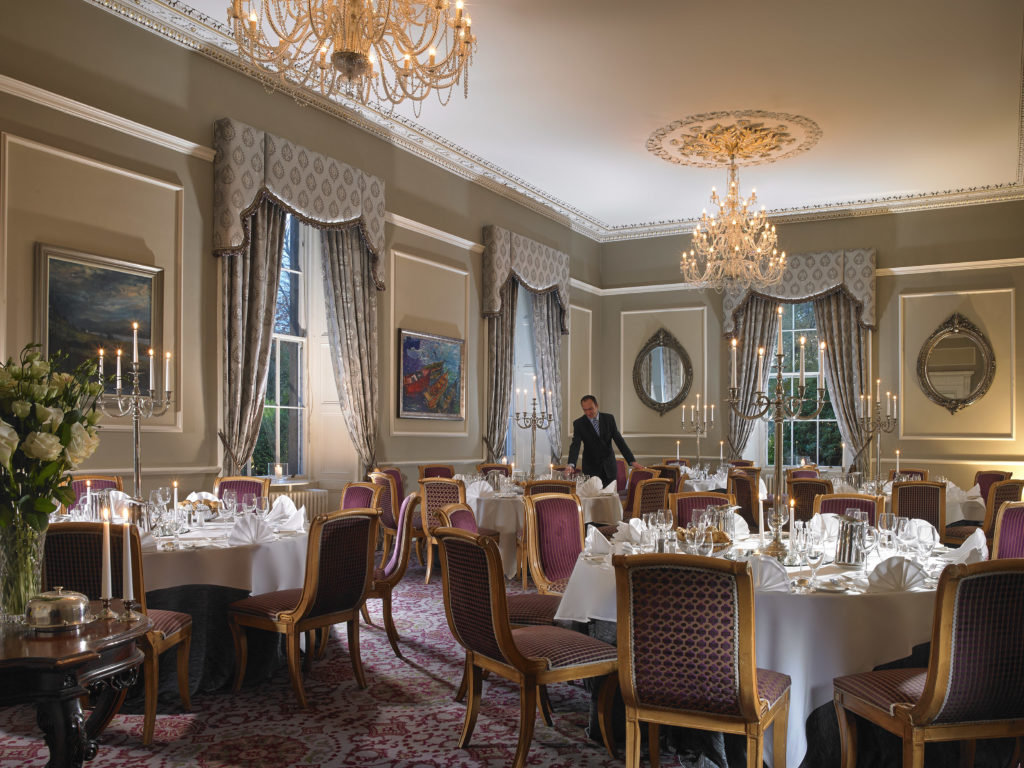 Chateau d'Artigny
Chateau d'Artigny is the dream Belle Époque castle built by François Coty, the famous perfumer. It is an 18th century-style chateau located in the heart of the Loire Valley, France. No expense was spared in the transformation of this beautiful property into a modern French chateau wedding venue.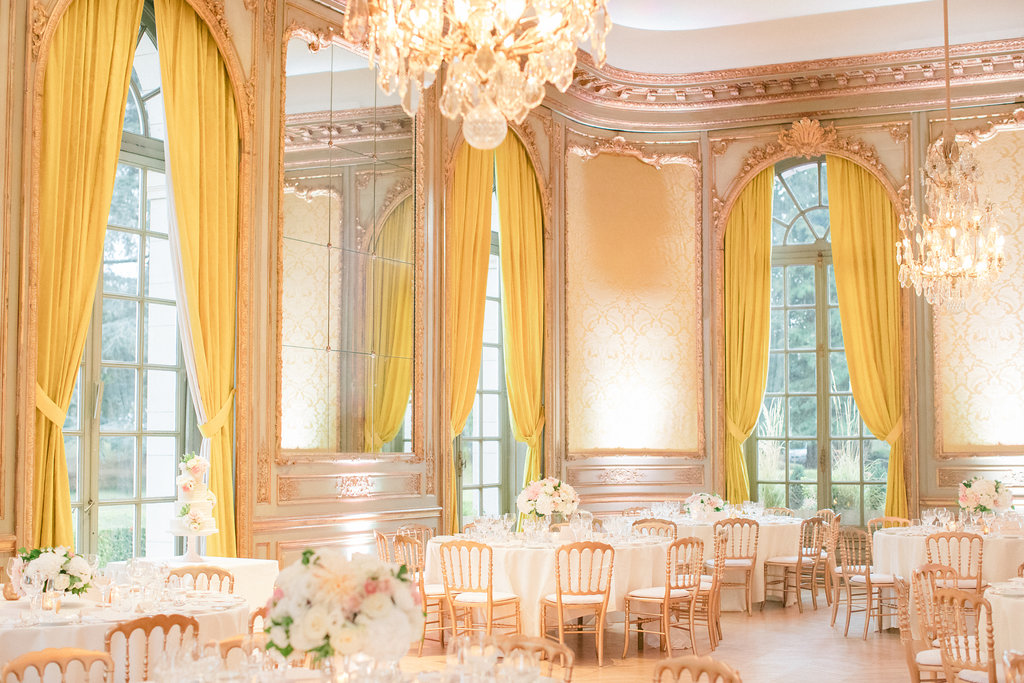 Hotel Gajoen Tokyo, Japan
Hotel Gajoen Tokyo is a museum hotel surrounded by authentic and original art. The decor features wood carved scenes of Japanese life throughout the ages. As incredible as it sounds, there is even more to enjoy. Such as the opportunity for couples to rent authentic kimonos to celebrate their heritage and their future enhances the experience. Inside the enchanting property are a total of eight wedding spaces, all of which blend the past and present perfectly.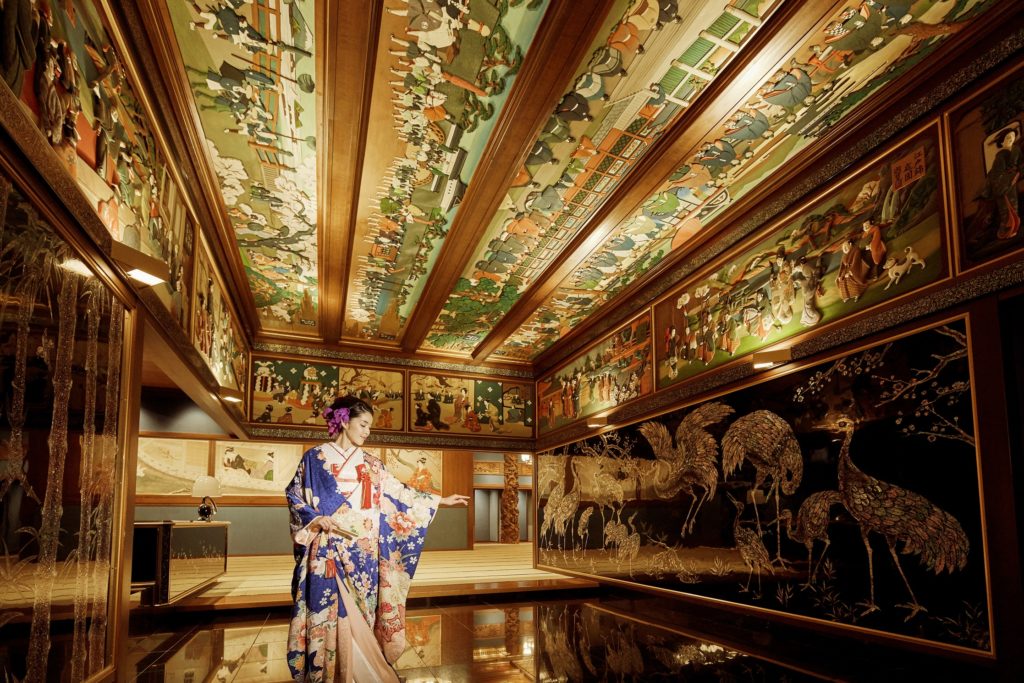 Hotel Eden Rome, Italy
Stunning Hotel Eden Rome has breathtaking views of the Eternal City and a truly sophisticated atmosphere. The Roman masterpiece is the ideal spot for a wedding and the Sala Borghese is the reason why. This modern yet classic ballroom is the perfect size for a chic and intimate event. Admire flooring designed in the two-dimensional Roman style of black and white mosaics. Combined with the red silk shantung walls that create a powerful statement. All this set off by paintings displaying landscapes of the Roman Empire.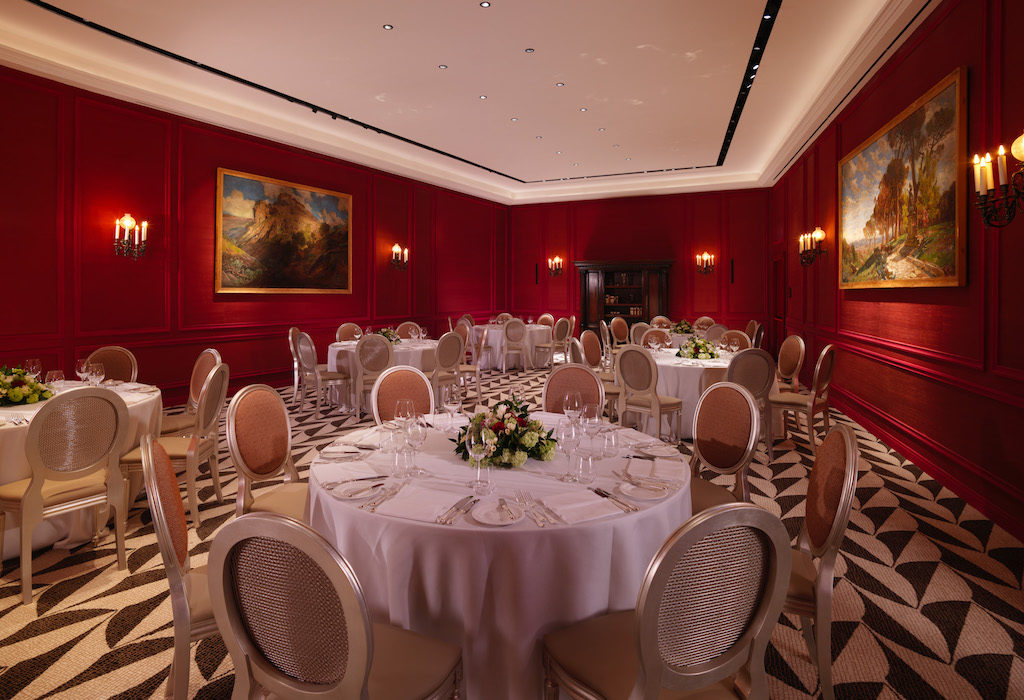 Grand Hotel Kronenhof, the Alps, Switzerland
Grand Hotel Kronenhof, situated in Switzerland, the land famous for chocolate, cuckoo clocks and palatial ballrooms, too. There are a total of seven wedding spaces to choose from. But, a firm favorite is the Grand Restaurant. Here, frescoes adorn the ceilings and walls dating back to 1872. You can just imagine a room full of guests dining, drinking, toasting, laughing and dancing across the shining parquet floors.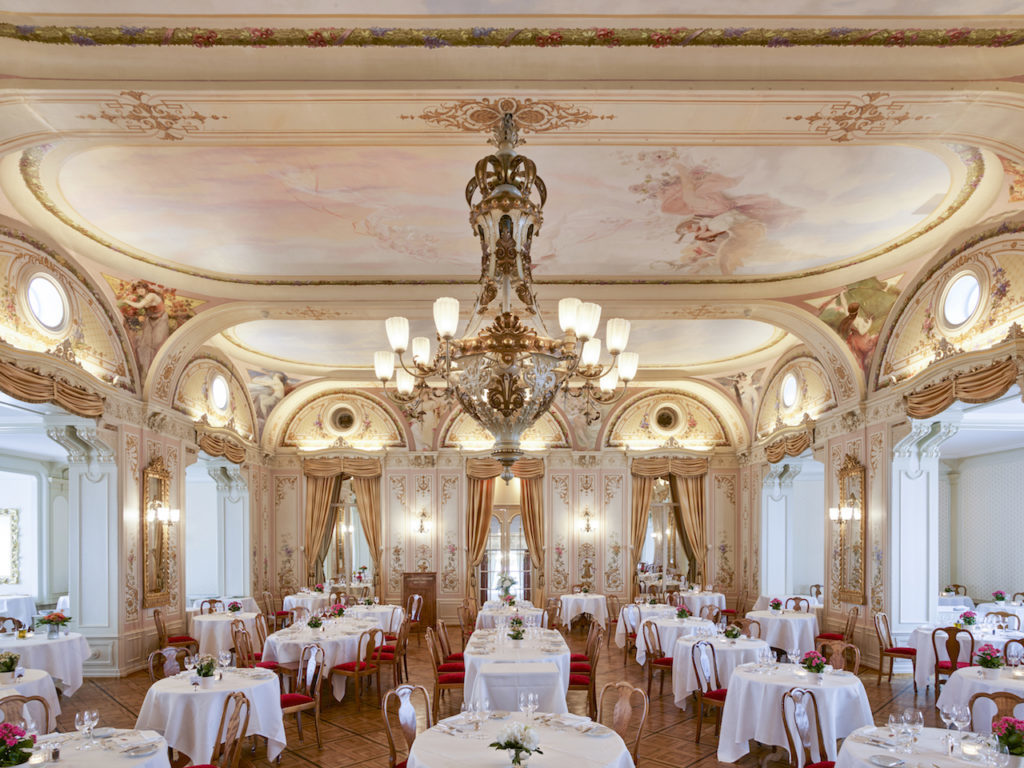 Grand Hotel Excelsior Vittoria, Sorrento, Italy
The Grand Hotel Excelsior Vittoria perched on a cliff on the Amalfi Coast is a dream property for a wedding. Experts estimate that about 40% – 70% of the world's art can be found in Italy. As a result, ancient, medieval, Renaissance and Baroque collections across the country inspire many people. Consequently, many ballrooms and great banquet halls in Italy (and Europe) reflect these styles as well. The Vittoria Ballroom is one such magnificent room that displays gorgeous frescoes which makes for exceptional wedding receptions.
Relais La Corte Dei Papi, Tuscany, Italy
Relais La Corte Dei Papi is a countryside villa in beautiful Tuscany. The well-manicured country estate even has accommodations and dining as grand as its exquisite ballroom. There are two wedding venue spaces to select from. But, the Renaissance Ballroom is the ultimate event space. Inside and outside is pure perfection and every part of this property is sure to delight couples and all their guests.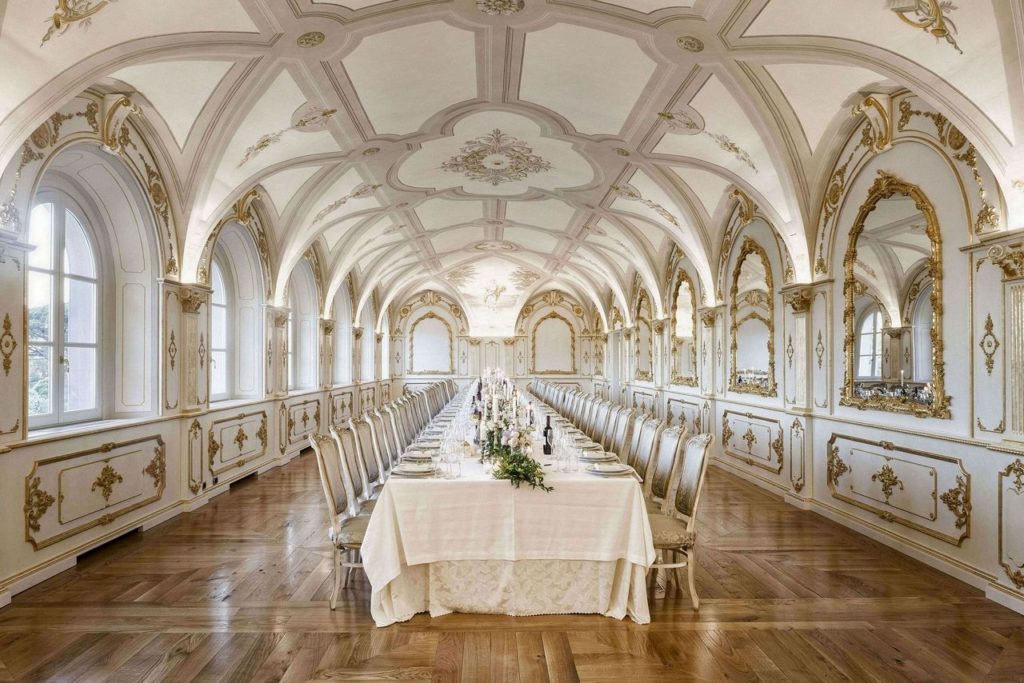 Ca'Sagredo, Venice, Italy
Facing the Grand Canal, this lovingly restored Venetian Palace is itself, an Italian National Treasure and museum.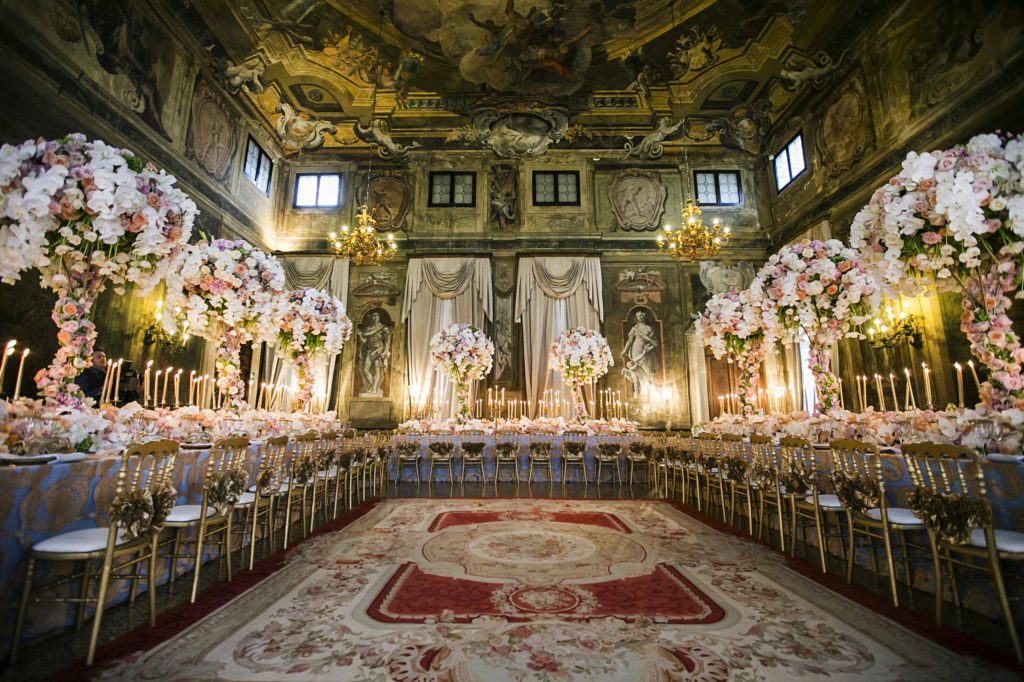 This list of breathtaking ballrooms and exceptional banquet halls is far from complete because there are so many. However, it should be more than enough to get you dreaming. Allow the descriptions, images, and videos above to spark your imagination. And, keep them in mind as you plan your own wedding or help your clients plan theirs. Each of these luxurious venues and superb spaces can be enhanced with your own unique style. Making them ideal for a custom wedding experience. In other words, there is no limit to what you can create when you have the right space. And, we know this article will inspire you to dream big. Reach out to us or any of these special properties as you plan your magical day!
*Featured Image is Ciragan Palace Kempinski, Istanbul