5 Must-Do's On Your Honeymoon In The Maldives
Once the wedding is over it's time to think about a getaway for just the two of you.  Imagine clear blue skies, pristine beaches, crystal turquoise water and overwater bungalows. Sounds like a honeymoon in the Maldives to me!  This stunning part of the world just south of India is made up of about 1200 islands.  On 80 of these islands, you'll find some of the world's most amazing resorts.
If looking out in awe at the magnificent blue ocean from your overwater bungalow, lounging in the sun under a swaying palm, imbibing in tropical cocktails and indulging in a massage for two, isn't enough, don't worry.  A honeymoon in the Maldives boasts some truly exciting activities you'll want to try at least one of.
So grab your bathing suits (speedos?), sunscreen, shades, and passports and get ready for a honeymoon you'll want to relive over and over again!
Scuba Diving
The water is warm all year long and you won't need a wetsuit here! There are plenty of diving schools to choose from. Since the coral reefs are hundreds of miles from other landmasses, the underwater clarity is astonishing and the marine life you'll see is amazing.  Hanifaru Bay is one of the Maldives' most famous marine sites renowned worldwide for harboring one of the largest seasonal gatherings of manta rays. How does a day like this sound to you?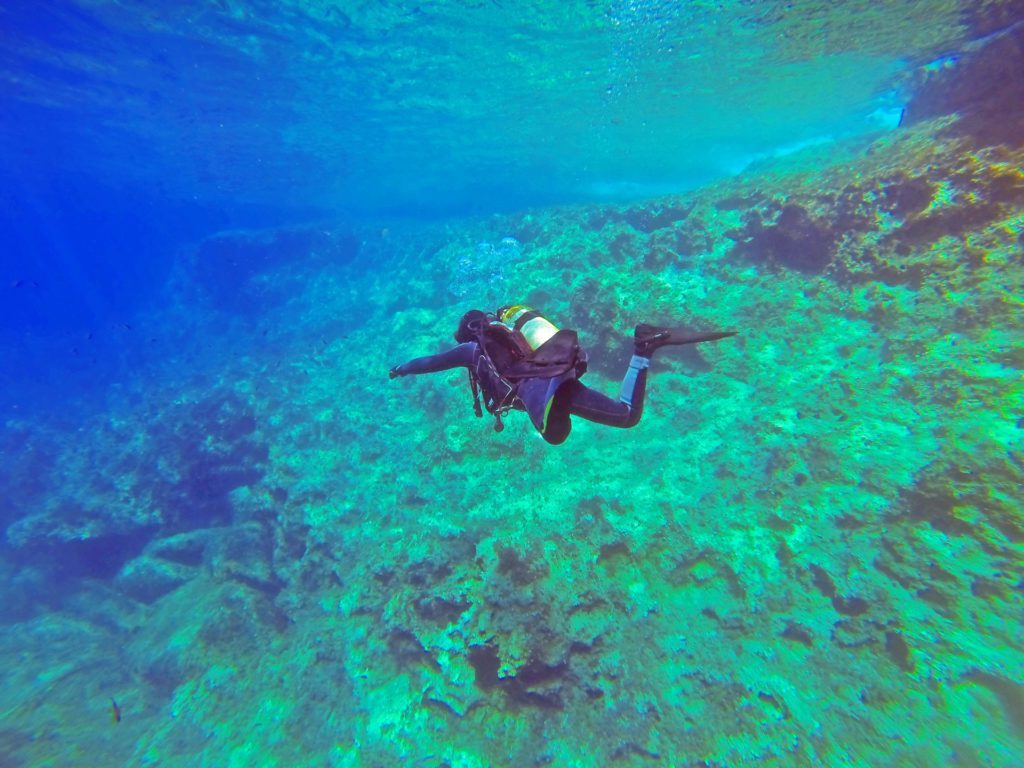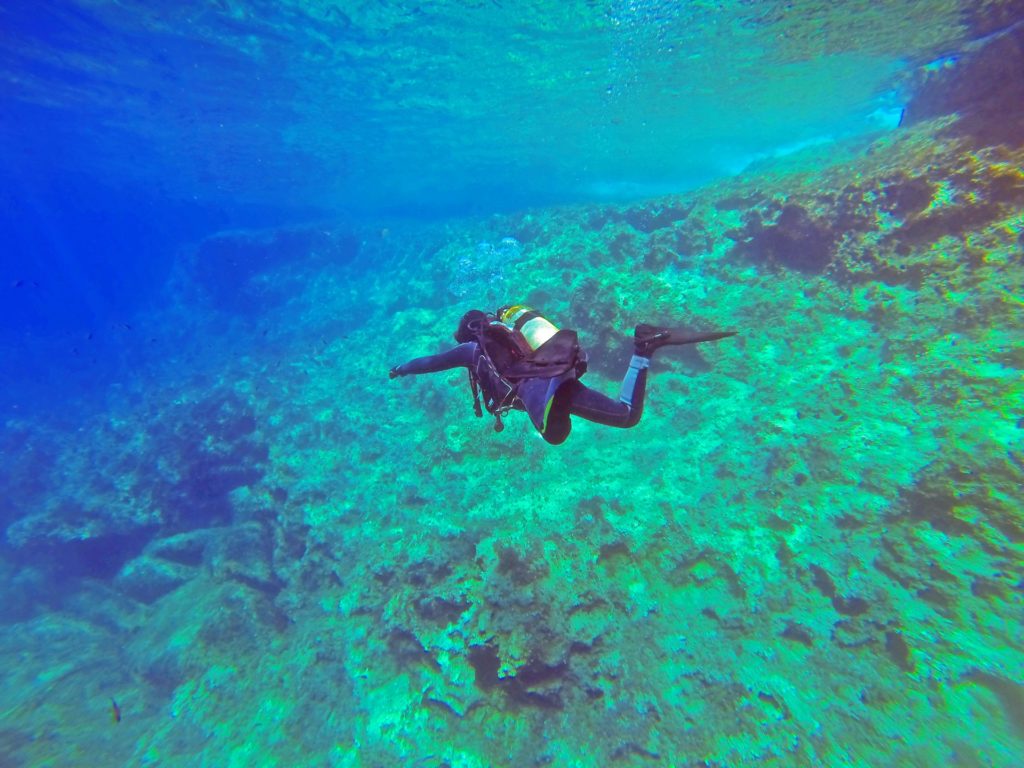 Snorkeling
If taking the plunge scuba diving is a little too much, snorkeling on a honeymoon in the Maldives is Instagram-worthy, for sure! If unlimited snorkeling appeals to you, try a snorkeler-only live-aboard boat. This way you travel through the atolls (ring-shaped chain of islands formed of coral making up the Maldives) on a large comfortable yacht, and then take a smaller boat out to the snorkel spots. Or your resort may offer short boat snorkeling tours to nearby reefs. Either way, grab your Go-Pro (with housing) or pick up a waterproof digital snorkeling camera before you go.

Water Sports
For water sports lovers that prefer action to relaxation, a honeymoon in the Maldives offers world-class surfing, water skiing, windsurfing, kayaking and more, so don't worry!  In fact, the Maldives has become quite the water sports destination. So much so that specialized companies that organize boat trips in the region, allow surfers and the like to move easily from one point to another and maximizing their water time. The summer months provide the best waves.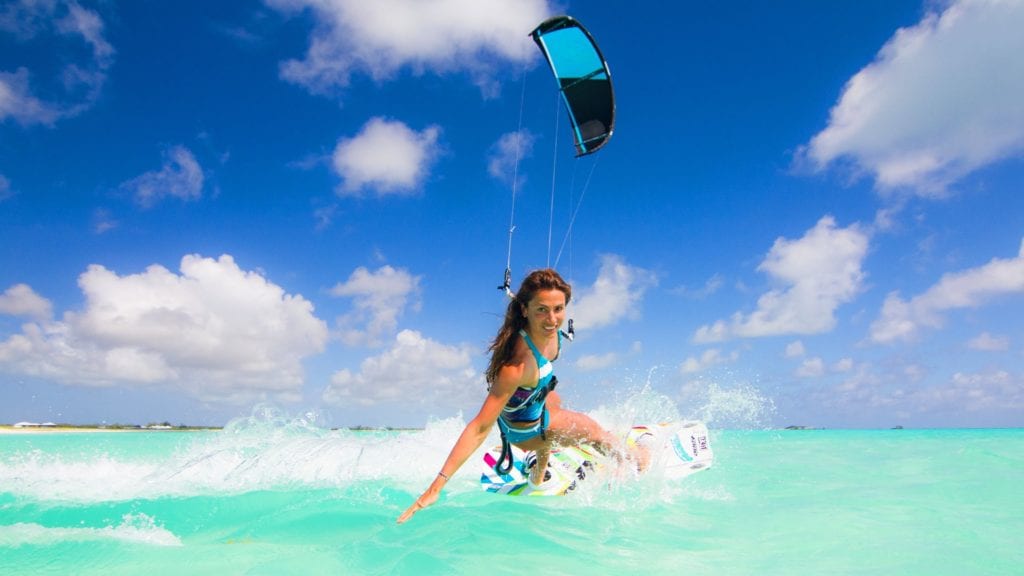 "Deep" Sea and Sunset Fishing
The Maldives are known as one of the 'fishiest' places on earth, because of the variety and amount of marine life.  So here's the perfect place to book your seats on an all-day fishing expedition for an adventure of a lifetime. I suggest you do some homework before you depart for your honeymoon of you chose this awesome activity (which I urge you to do) and read the Beginner's Guide to Fishing in the Maldives for more info.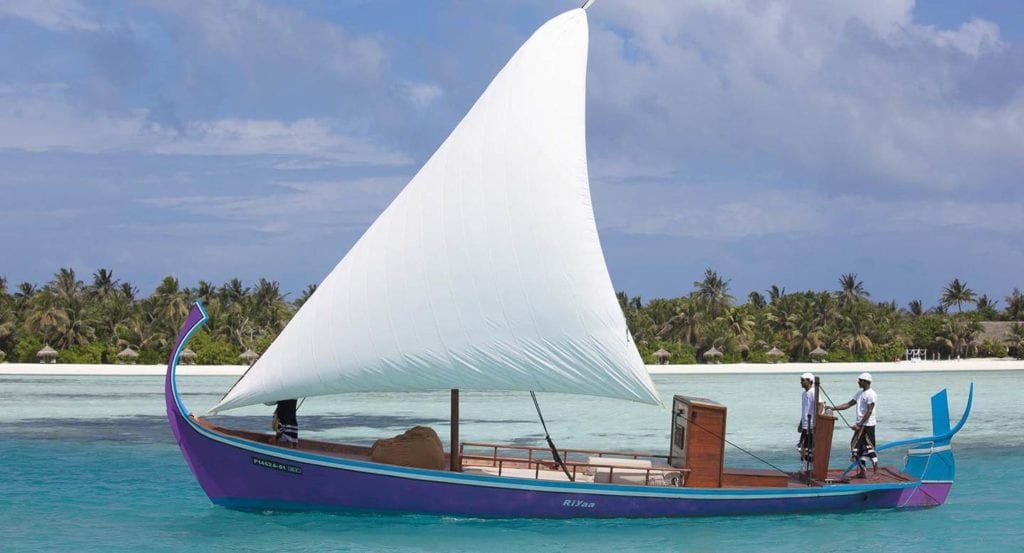 Sunset Cruise
A honeymoon in the Maldives really does beg for this.  The perfect end to another day in paradise aboard Nirvana, the luxury yacht belonging to the ANANTARA DHIGU MALDIVES RESORT. Drift across the Indian Ocean on a sophisticated and charming vessel at the most romantic time of day.  Sip Champagne, watch the sunset. It's not so easy to match this incredible experience. Relax on the deck or large sun pad. Soak up the tropical breeze, endless ocean and the company of your beloved.  You're on your honeymoon.  Enjoy!