Book the Honeymoon of Your Dreams At An All Inclusive Luxury Resort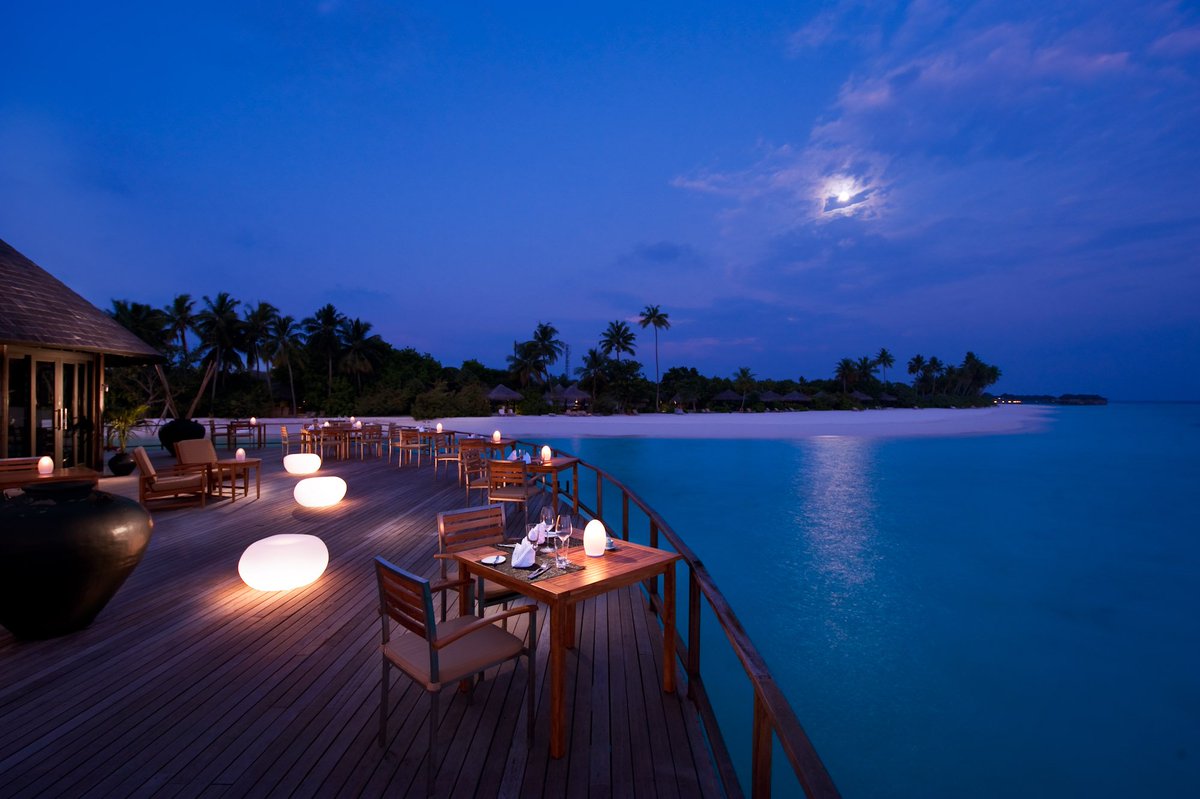 After years of dreaming and months of planning, your wedding day will finally arrive, the festivities will be amazing, and then poof! It will all be over. Luckily for you, the fun won't end there! Now's the time to unwind with your beloved as you dream and plan for your bright future together. There's no better way to have a bliss-filled honeymoon than at an all-inclusive luxury resort. It's a fantastic option and gives you the most value. Here's why:
Reasons to Choose an All-Inclusive Luxury Honeymoon
It's oh so easy!
You'll stay on budget
No surprise fees to worry about
Unlimited food and drinks
Access to complimentary fun activities and sports
Upgrades! Upgrades! Upgrades!
A cashless holiday!
A variety of cuisine to enjoy
Often in the most desirable destinations!
As you can see, there are plenty of reasons to choose an all-inclusive luxury honeymoon! After months of planning a wedding, all you'll want and need is time to recharge. So, once you are booked and paid (in advance), all you'll have to do is show up at the gorgeous destination and enjoy it. Truly, there's no better way to have a honeymoon!
By now we're sure you're tempted to book your all-inclusive luxury honeymoon…!!
We totally understand you may have decision fatigue with all that's required from you to plan your dream wedding. That's why we've compiled this handy little guide just for you on how to have a honeymoon like no other with an all-inclusive luxury experience.
Ok, so let's dive into the details for you to give it a green light!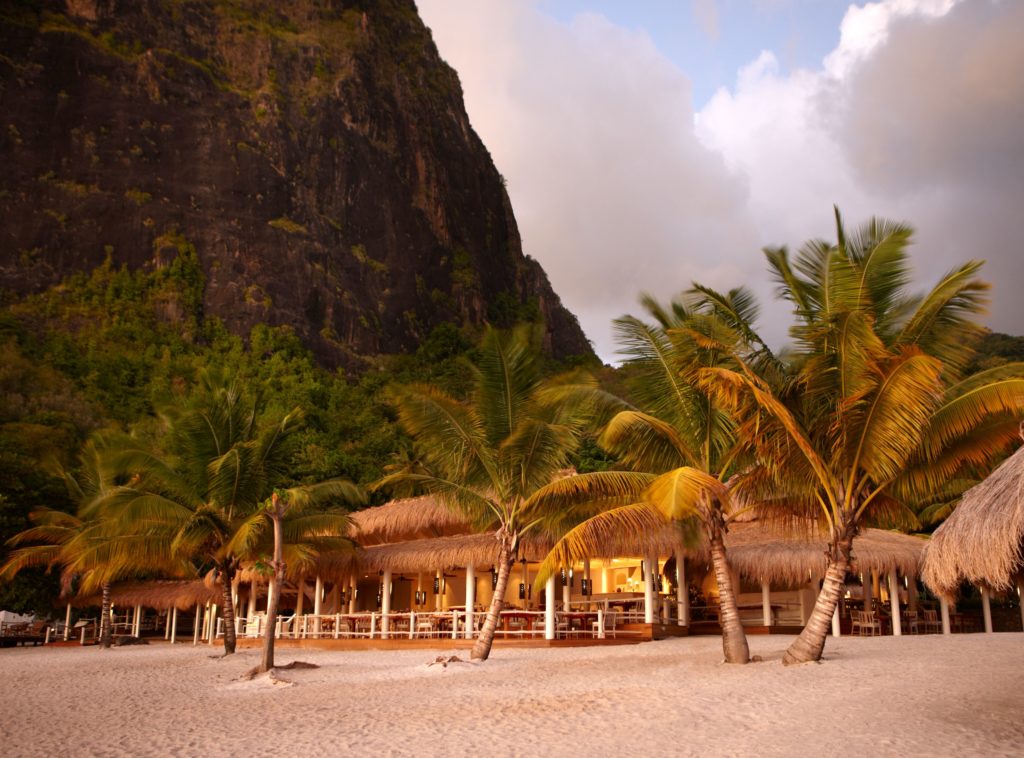 Your Honeymoon Happens Only Once…And oh ~ What A

Once

!
First of all, let's put your mind at ease – splurging on your honeymoon is pretty much expected and totally worth it.  Undoubtedly, the wedding is special and meaningful but dare we say at times it can feel like it's more about the guests than the two of you? But the honeymoon… well, the honeymoon is all about you & your beloved. And when it's just about you two, well then…Just do it! Forget about the rest of the world and focus on each other. Your honeymoon helps set the tone for your brand new beginning, making it a time to bond as you embrace the transition from engaged to married.
Although adventurous travels can be fun, we find that for the honeymoon, the best way couples connect is to slow down for a bit. And, that is exactly what all-inclusive luxury resorts offer honeymooners. But to have the best honeymoon ever, you need to choose the right destination and even more importantly, the right resort. Just like hotels feature star ratings, so do all-inclusive resorts. There are 3, 4 & 5-star resorts to choose from. We'll concentrate here on 4 star+, & 5-star luxury.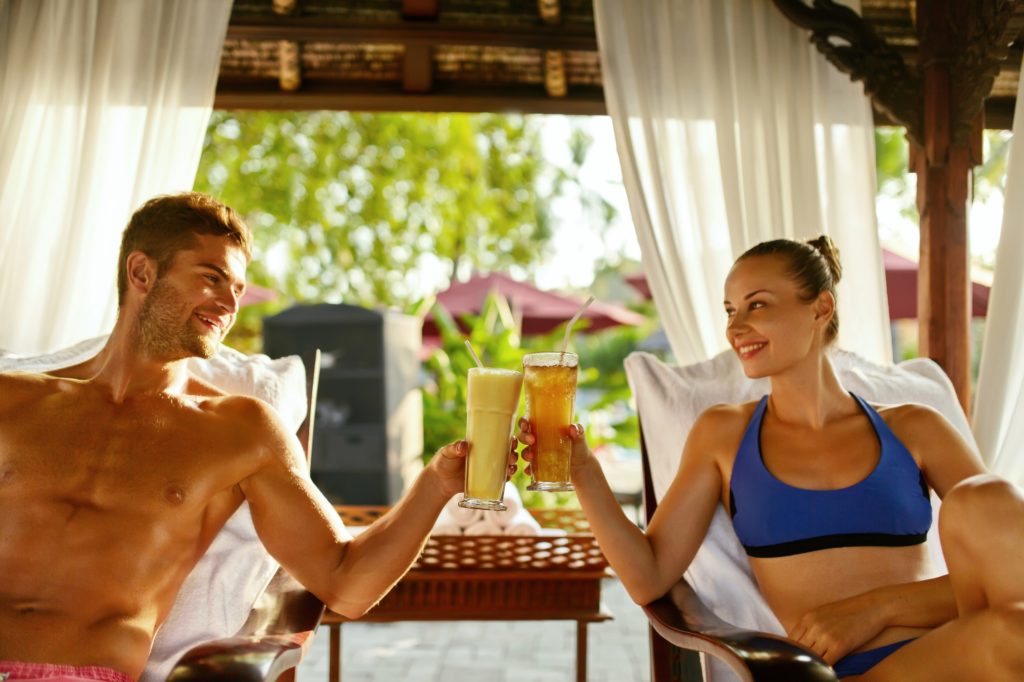 What's Included in an All-Inclusive Luxury Honeymoon Package
Well, an all-inclusive package includes the accommodation along with food, beverages, taxes, and gratuities.  And at these resorts, there are several restaurants, bars and snack options, such as by the pool, kiosks around the property, etc., to choose from. You'll pay on a per-person basis, not a per room basis. A variable may be whether the liquor is top-shelf or not. To really enhance the experience, you can often enjoy a variety of activities and entertainment on-site as well. Resorts range from offering basic and affordable to premium and pricey. The goal is for you to choose a resort and a package that suits your needs and fulfills your dreams.
Now that you know what to expect from an all-inclusive luxury honeymoon package, you'll need to consider which destination you prefer!  Luckily, resorts absolutely love honeymooners. Your travel agent will steer you in the right direction, where you'll get that extra special treatment. This means you'll likely enjoy also some romantic added extras and upgrades to make your experience unique. Carefully think about and discuss the following things in order to decide which luxury resort to pick and which package type to opt for.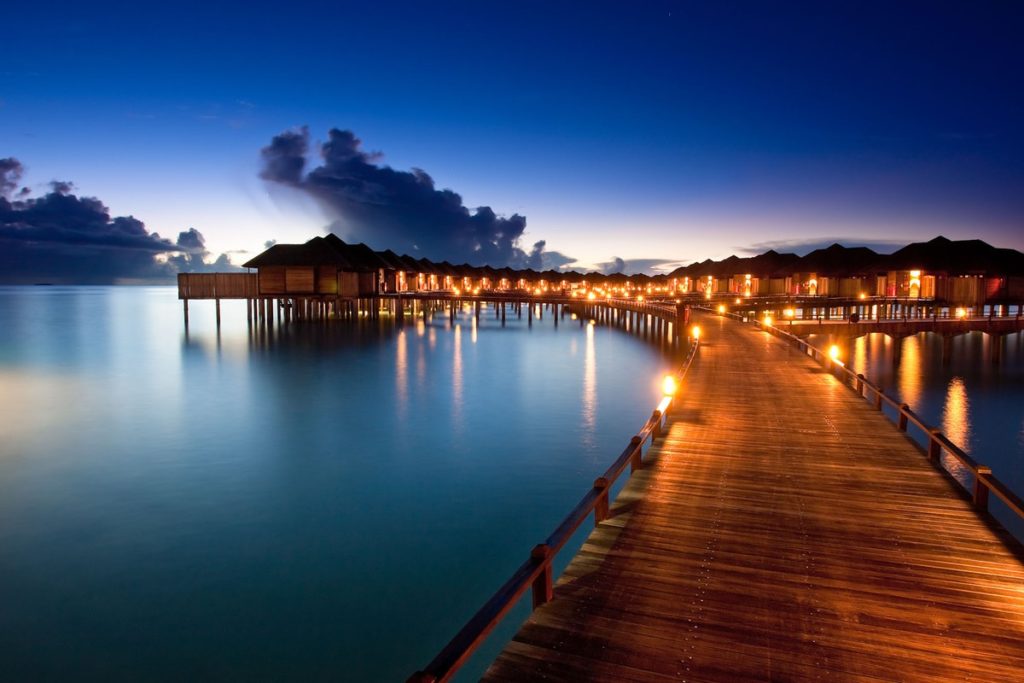 Alcohol
As with most things, the premium package is always the one to go for if you can. Premium packages tend to offer top-shelf alcohol. Think unlimited cocktails, bottles of wine and your favorite spirits. There's no need to pace yourself or stick to non-alcoholic drinks when you're on the premium package. The exact extras will be dependent on the resort and what they offer, of course.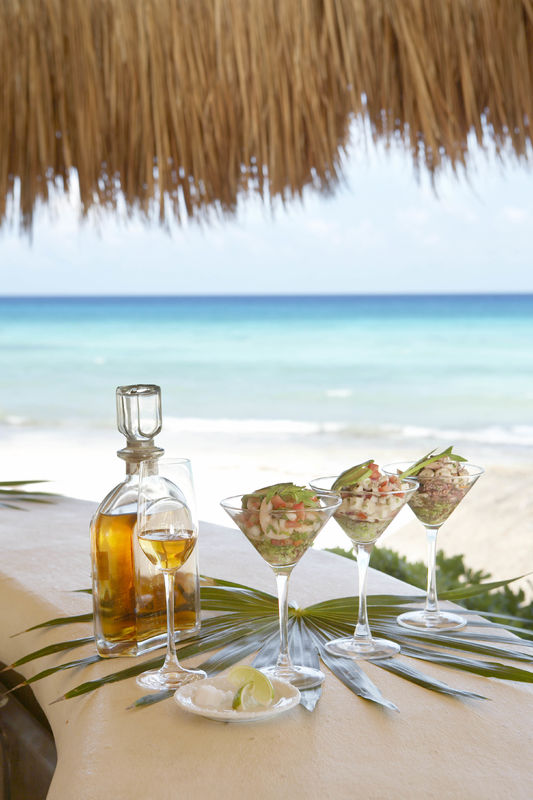 Rooms, Suites or Villas
There's nothing better than stepping into a luxurious room, awe-inspiring suite or extraordinary villa when on your honeymoon. And even all-inclusive resorts have these options to choose from. So your per person price will reflect whether your booking preference is a room, suite or villa. The question is, how extravagant do you want to be during your honeymoon?
You're really better off using a travel planner for this extraordinary, once-in-a-lifetime trip. But if you're flying solo when booking an all-inclusive resort, remember to check what room type the accommodation includes. In some instances, a basic package will include accommodation in a deluxe or executive type room or even a junior suite (all dependent on the hotel). Whereas, opting for a premium package may mean a room upgrade to a suite or even a luxurious and gorgeous private villa. This is something to keep in mind and find out while planning (and before you ultimately book). Make sure to mention that it's your honeymoon, and you may just get a room upgrade, even on the basic package!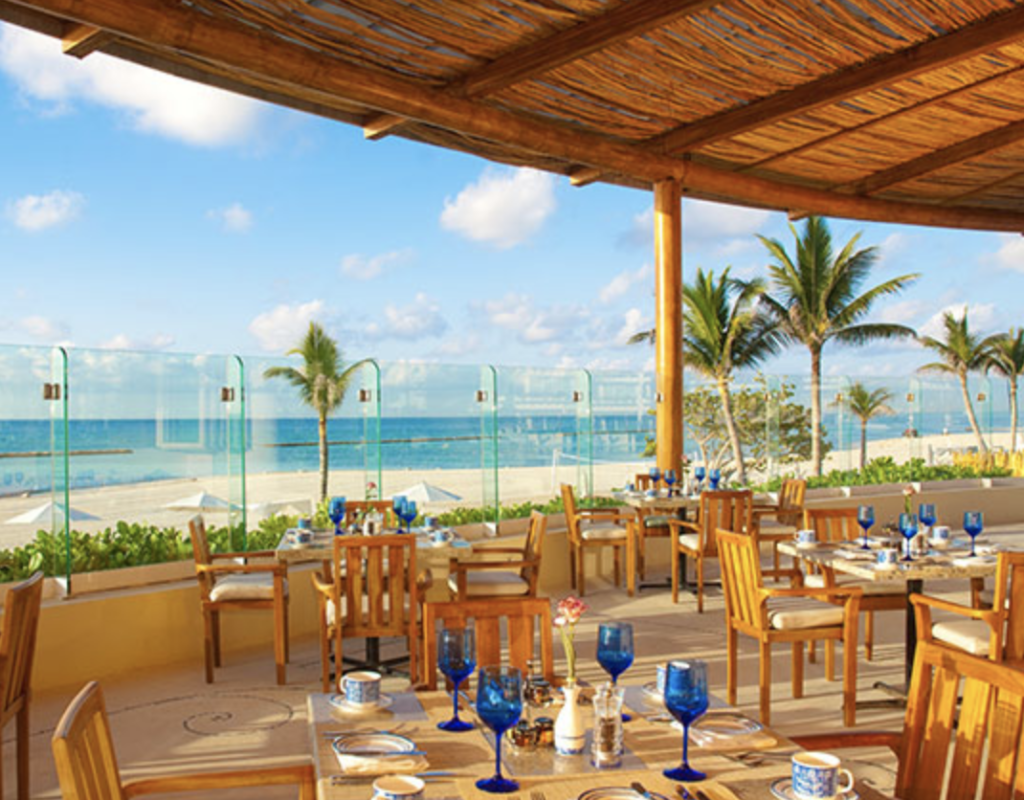 Adult's Only, Family Friendly, LGBTQ+ Welcoming?
Another thing to consider is whether to stay at an adult's only resort, one that is open to families, or one that happily caters to the LGBTQ+ communities. Besides offering peace and tranquillity, an adult's only luxury resort provides a feeling of exclusivity. The absence of large family groups and adorable kids splashing in the pool means the entire property has ambiance conducive for rejuvenation and relaxation. Besides that, these types of resorts provide more unique spaces, themed meal experiences, and entertainment suited to adults. This is sure to make your all-inclusive luxury honeymoon experience much more enjoyable.
Although not all destinations have adult's only resorts, you're very likely to find a few in tropical areas such as Mexico, the Caribbean or the Maldives. Compare the amenities, facilities, and activities of regular resorts with adult's only resorts in order to make your choice. Chances are you'll meet other like-minded couples at adult's only resorts and you'll really want to take part in the entertainment experiences. Remember, your long-awaited honeymoon is all about luxury, comfort, convenience, and most of all, ALL THE ROMANCE – so use a travel planner and have fun selecting!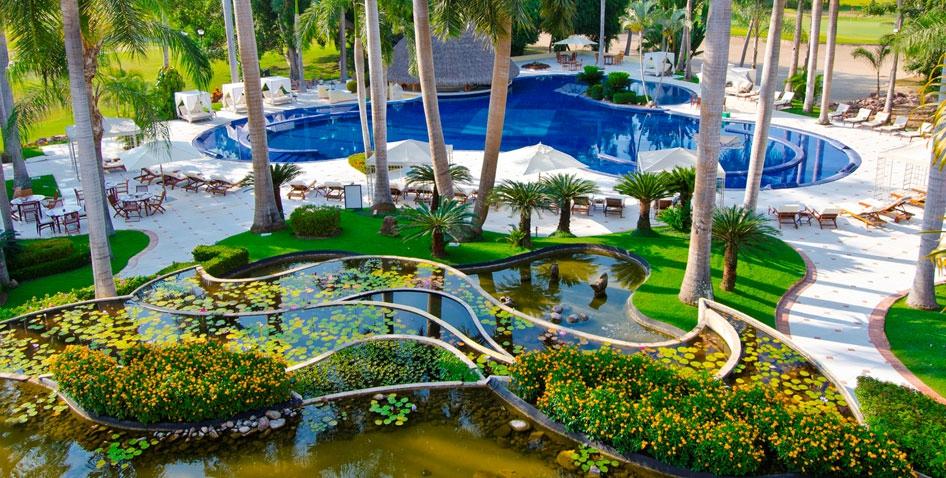 Ready for Your All-inclusive Luxury Honeymoon?
Your honeymoon should be an experience of a lifetime – one that will create memories that last forever. So make it count by making the easy choice. There are just so many benefits to an all-inclusive luxury honeymoon experience and we hope this guide will help you decide and plan your special holiday! If you're ready to find a resort, then head on over to our Destinations or Venues pages for plenty of inspiration! Or better yet, send us an email and let's get started planning!