Destination Wedding & Honeymoon Packing Tips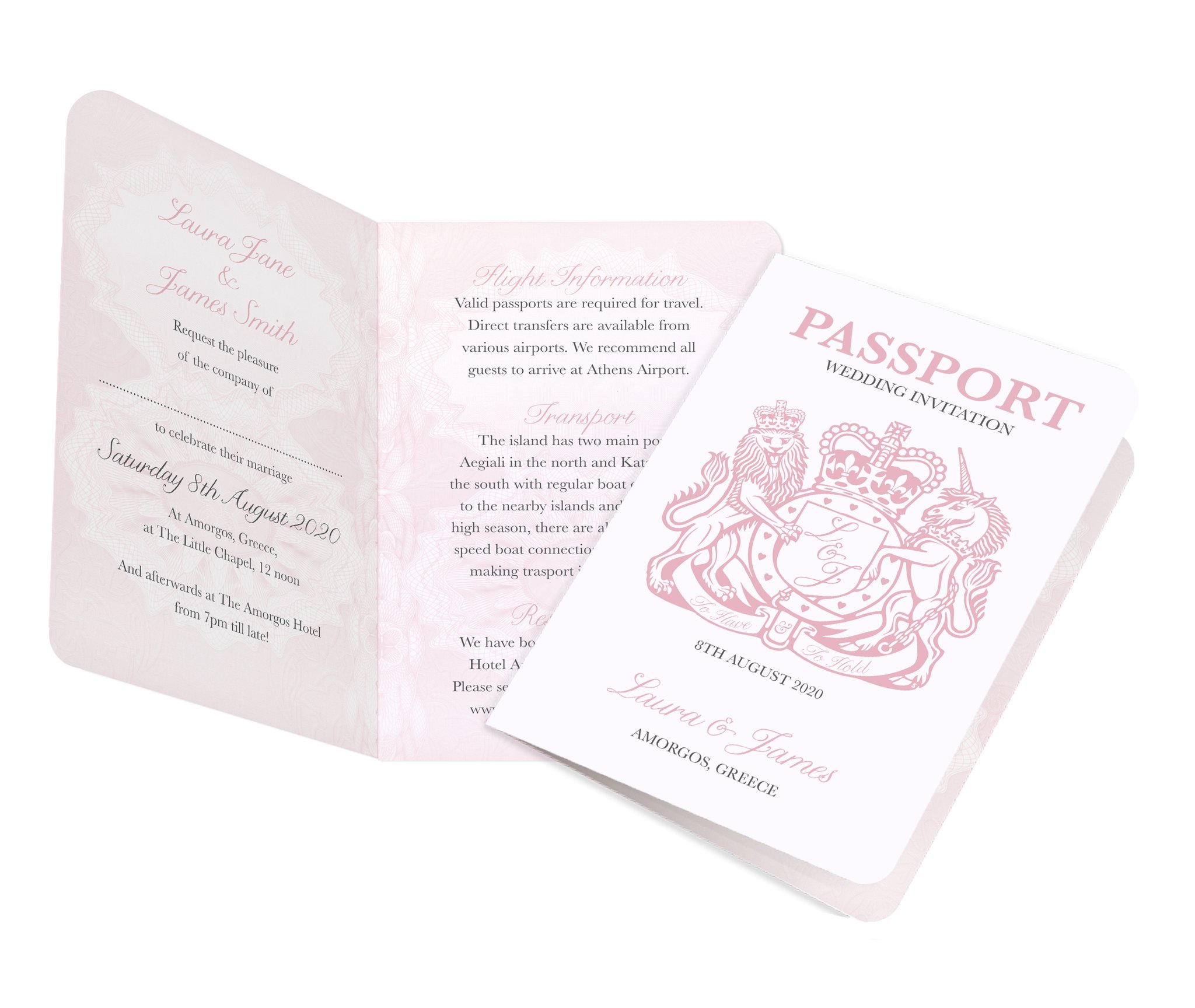 Preparing for a destination wedding or honeymoon is so fun, but packing can get confusing and hectic just a few days before. Use this easy to read guide so you remember all of the little things and the big stuff too! Our first big suggestion is to invest in a sturdy wheeled suitcase. For domestic travel, 22 inches is the maximum size for in-cabin luggage. For international travel, it's 21 inches.
Start the packing process five days before the trip. Why? Last-minute packing encourages poor choices.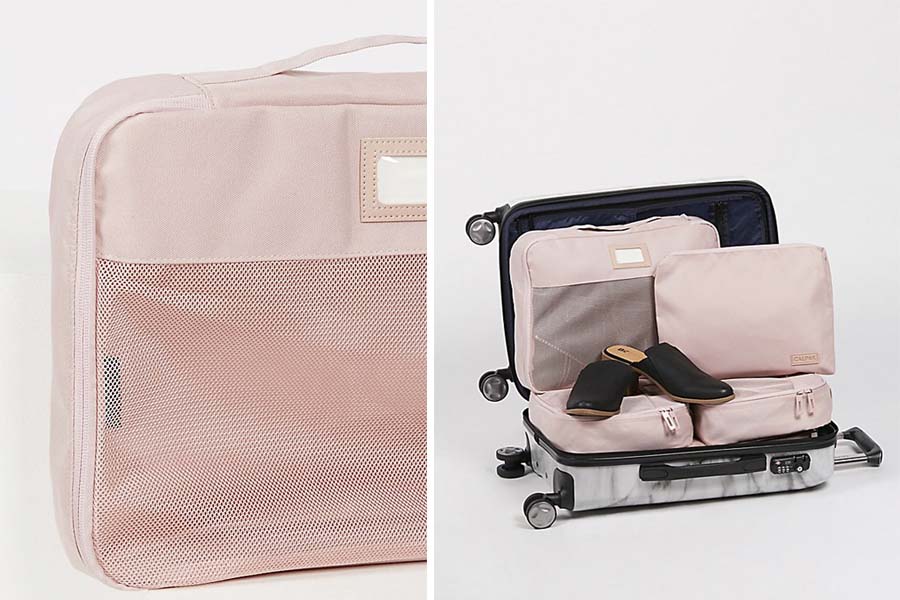 Set out your suitcase(s) before packing to visually enforce restraint. Set items out on a bed, sofa, or dining room table so you can see what's what. Then, really consider what you need vs. what you want. Pull out what's not essential. Once you have folded piles, start placing them inside packing cubes. Why the cubes? These thin nylon pouches compress clothing and can be easily stowed in a hotel dresser, making it easy to stay organized while traveling. You may be heading off for your honeymoon immediately following the wedding festivities, so the more organized, the better.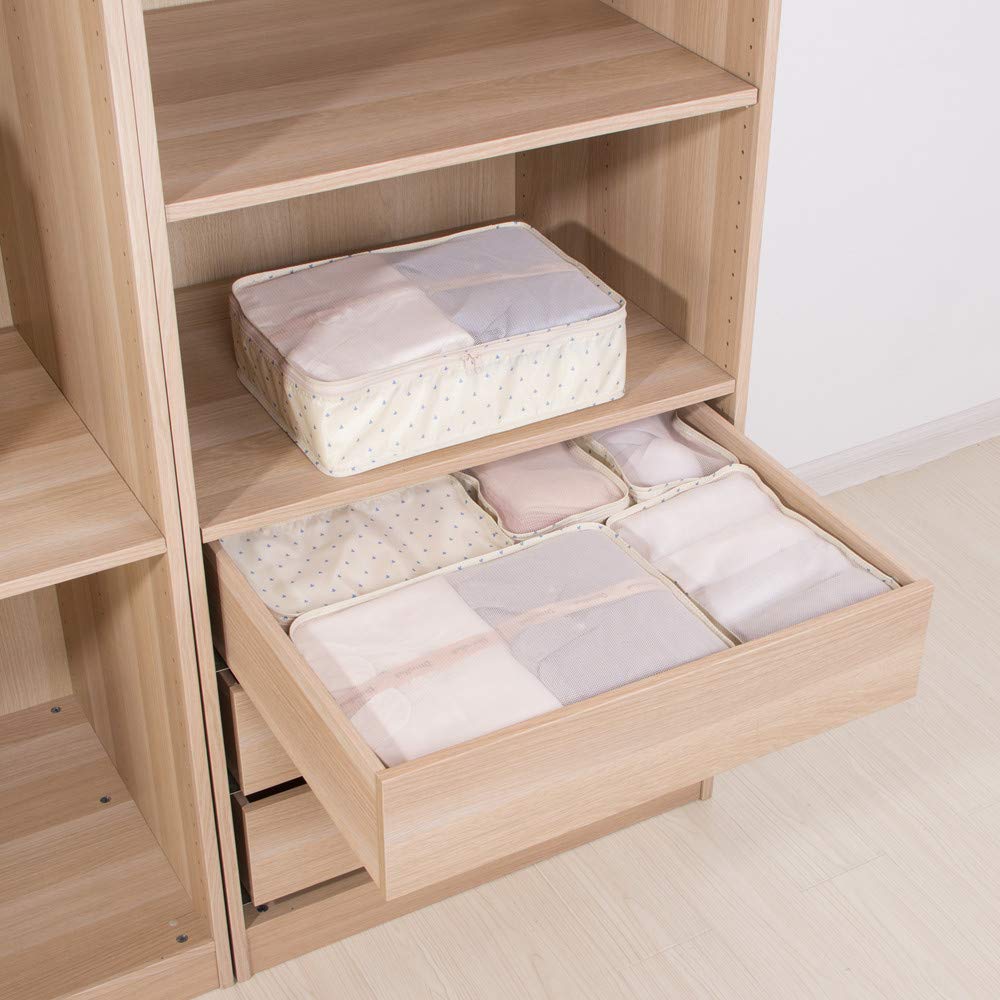 UNDER YOUR SEAT
With a destination wedding or honeymoon just a few days away, you're going to be excited and possibly unable to sleep… compiling the packing list in your head, leaving nothing out. In addition to the carry-on, you are permitted one personal item. Don't waste this opportunity on a purse. Bring a larger tote bag (which will nest on top of the wheeled carry-on) and tuck a lightweight, pliable purse inside the tote, which also will house books, computer, snacks, plugs, toiletries bag (if you want to access it on a long-haul flight) and an extra sweater. Follow the must-haves guidelines of what you'll want in your tote bag that is easy to grab making the flight a breeze. The key to successful packing is in the preparation!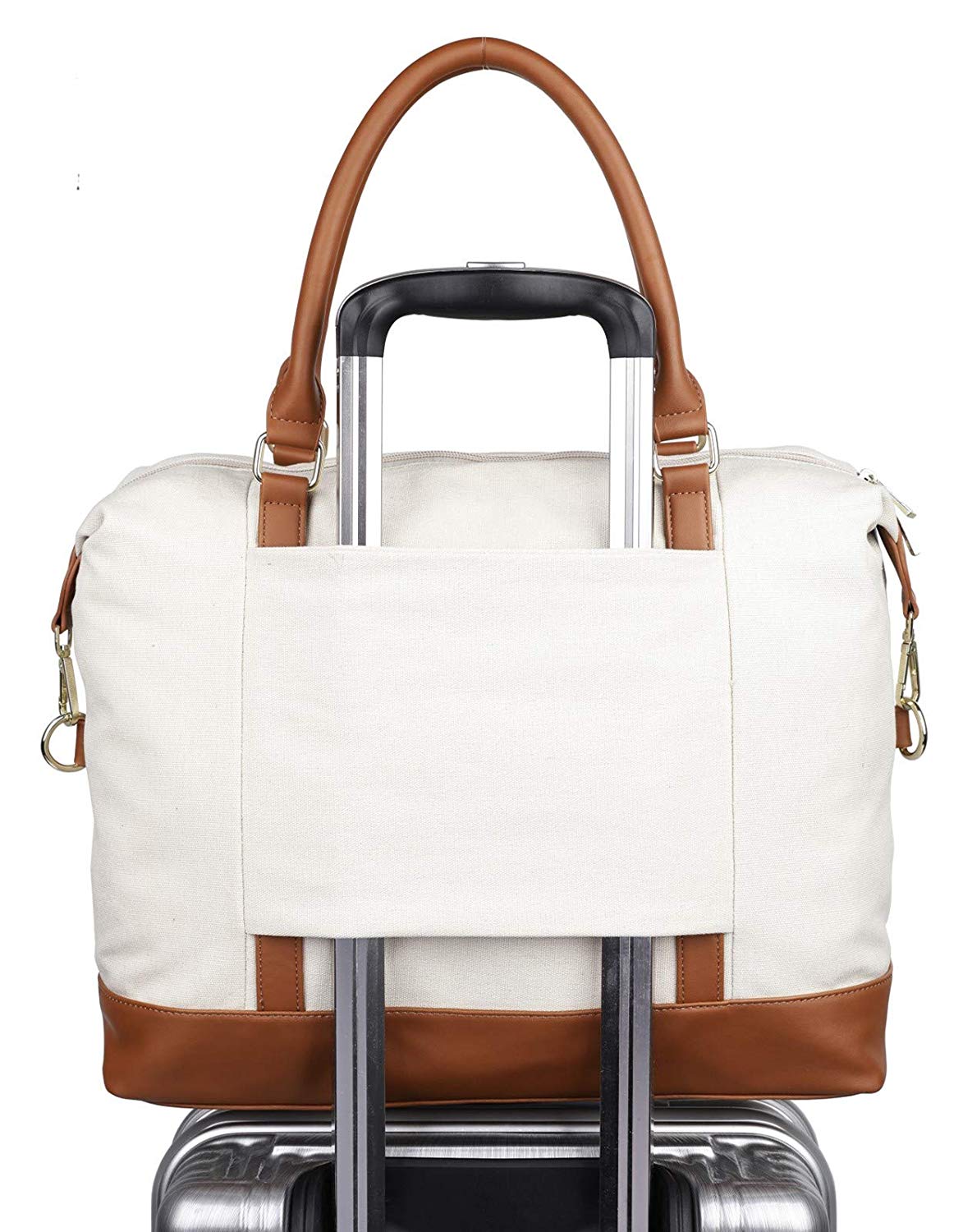 The Essentials In Your Tote:
Wallet with money in both currencies
An ID or passport. Keep a copy of either or both in a separate bag.
Ticket or e-ticket – double triple check.
Headphones or earplugs. We like Sony WH1000XM3 Bluetooth Wireless Noise Canceling Headphones.
An eye mask and (inflatable) neck pillow – Go all out!
Glasses, both sunglasses, and prescription.
A nice scarf, that could keep your arms warm too!
Book, planner, and pen.
Computer and charger.
Phone charger, adapter, and extra battery.
Converter if you are traveling to a foreign country.
Mints, gum, face wipes, chapstick, a mini bottle of perfume and tissues.
Any in-flight medicine.
The Extras:
Snack.. Or two! A water bottle. In fact, pack all of your liquids in this bag! This way you don't have to open your carry on at all.
Bring a pair of socks, in case of a cold flight. Most long-haul flights pass around an amenity bag with socks, eyemask, earphones, toothbrush, and toothpaste.
A flashlight keychain.
Keys and a lock for your bags! Yes, even the one under your seat! We all prefer to trust our neighbors in-flight, but why invite temptation?
To clear your head, take a non-drowsy antihistamine an hour before take off.
Precharge all of your electronics.
Take a photo of your luggage. Just for safety. If you are going to a foreign country, the customs agent will have images of the bags you've checked in the system.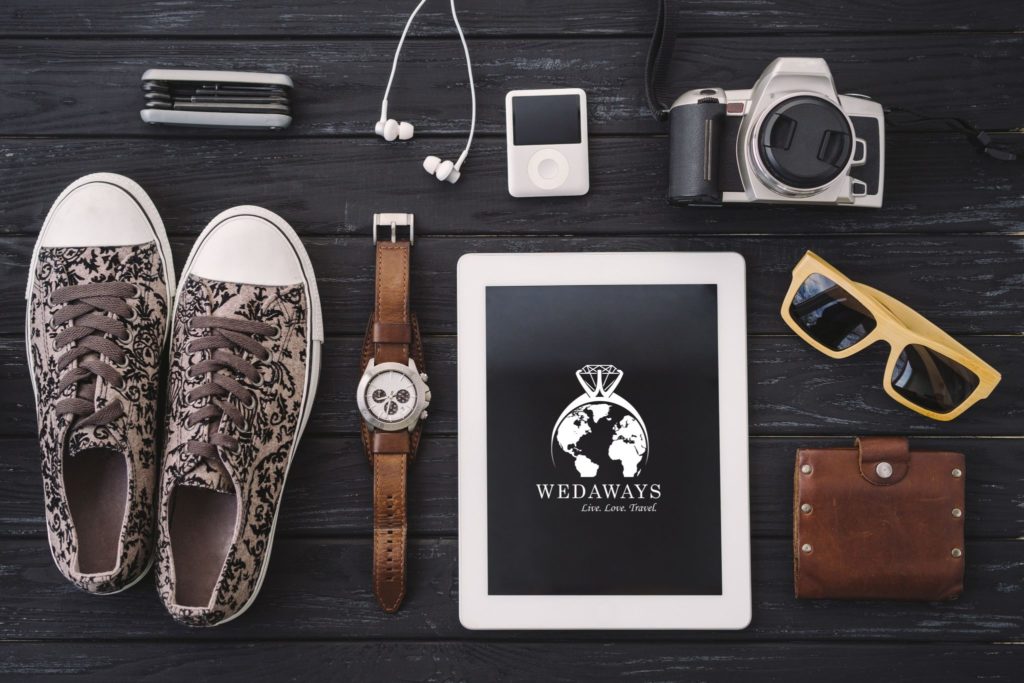 OVER YOUR HEAD
Plan for the worst, and hope for the best. Your main carry on bag should be packed and ready for arrival. We all dread being that one unlucky bag that goes missing. But, it happens. So be prepared. Pack enough necessities in your carry on to last you a few days, including wedding attire if possible. Ladies, keep a full face of makeup in your bag and any hair essentials too! This bag should have any extra hygiene products including a razor and toothbrush! Also keep your home keys and additional money in this bag, never in your checked luggage.
The Essentials:
Full attire for the wedding, or as much as possible.
Versatile wardrobe for backup.
An extra pair of shoes.
Seasonal attire for your destination.
Jacket, umbrella, and scarves or swimsuit and cover-up.
Back up charger and adapter.
Valuables such as jewelry and watches.
Any wedding responsibilities, such as a gift.
Full face makeup, hair products, and bathroom supplies.
A spare plastic bag for wet or dirty clothes
Extra money and document copies.
Our last advice is to pack early! Give yourself some peace of mind and start to pack away the easy stuff first. Keeping a list is always a great way to stay organized and double check along the way. Destination weddings are fun and the perfect place to relax with close friends. Communicate with other guests and share the big stuff like a hair dryer, straightener, curling iron, stain repellent, and sunscreen. Anything you can consolidate will lighten your load and ease your mind! Safe travels one and all. And for our honeymooners, bon voyage!
Collaborative partners on this blog post: The Haute Wedding Team