Destination Wedding Planners Answer FAQs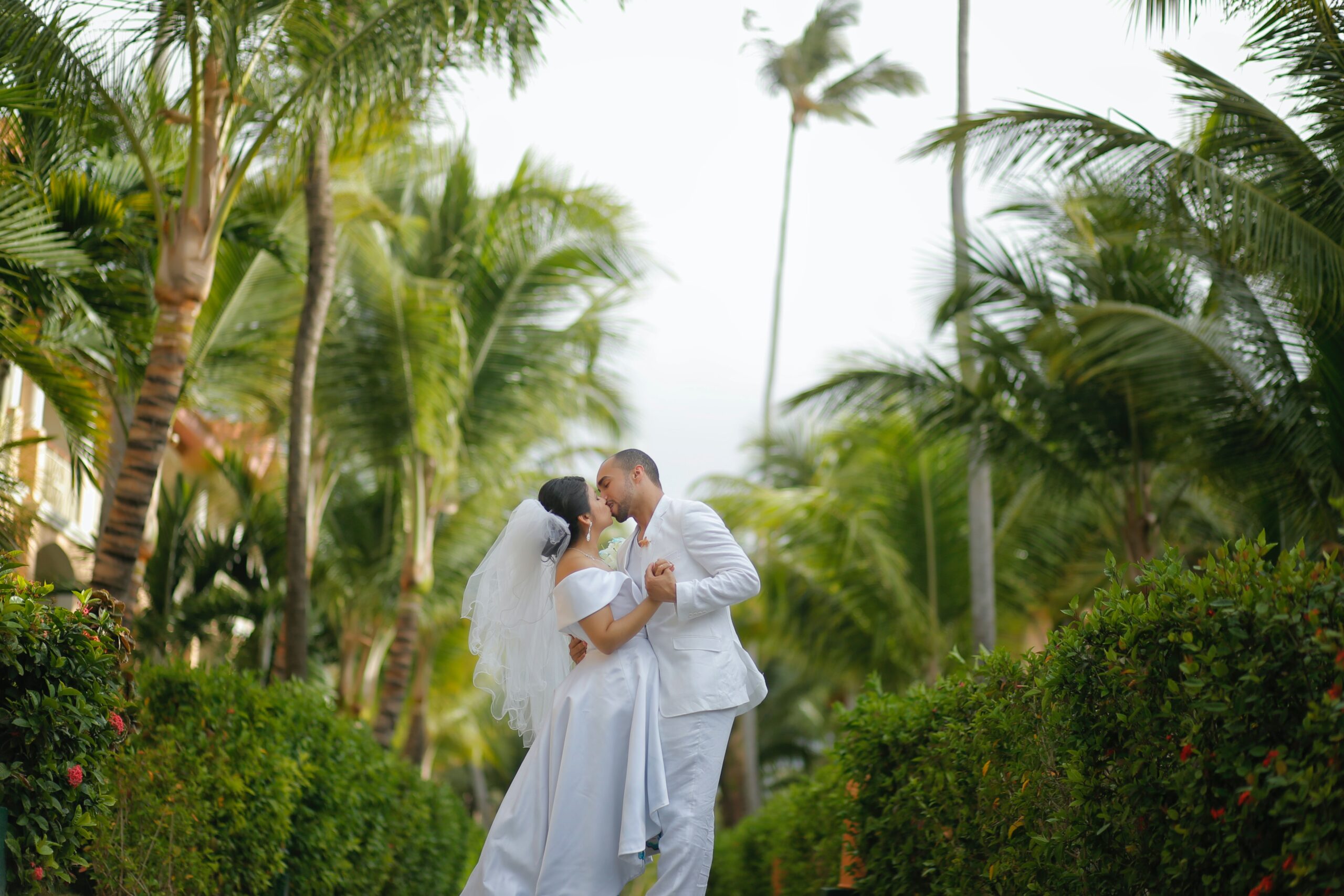 Do you dream of marrying the love of your life in a faraway and exotic paradise? Do you imagine your loved ones enjoying a once-in-a-lifetime vacation while celebrating your and your soulmate's happiness? Then, a destination wedding is the perfect option for you!
However, planning your far-off "I do's" isn't an easy task. From guests' travel plans to wedding suppliers and endless bureaucracy, managing all the details of a flawless ceremony from a distant corner of the world can be a logistical nightmare. But worry not! You can count on the help of a destination wedding planner, who is already equipped to face all the bumps and hurdles that may come your way.
And since wedding planners are the most qualified to answer all your destination wedding questions, we asked some of our amazing partners to contribute with their valuable insight on some commonly asked questions. Keep reading!
Why should we hire a wedding planner for our destination wedding?
That is the first question you must ask yourself. And there are many reasons why! As Kelsey Angelotti from Kelsey Ray Designs states, "planning a destination wedding can be daunting and intimidating. Hiring a wedding planner will take a lot of the guesswork out and save you a ton of time as well!".
In fact, when you start your destination wedding planning journey, you will most likely feel extremely overwhelmed. Particularly if you decide to do it on your own – with no local connections, no notion of the travel logistics, and no knowledge of the destination. It's too much for you to undertake on your own!
Emily Coyne, a California-based wedding planner from Emily Coyne Events, adds, "without a planner, you'll be faced with hundreds of extra challenges, trying to vet vendors and decide who you can use that's local and who needs to be brought in, trying to learn the ins and outs of the destination you selected, finding out the hard way that you can't always trust what you haven't been able to see in person, struggling to determine what you can trust, and so much more. A destination wedding planner is an expert in these things and will have the knowledge, connections, and resources to help you navigate this journey – and better yet, to take the tedious parts off your plate so that you can focus on the fun parts!"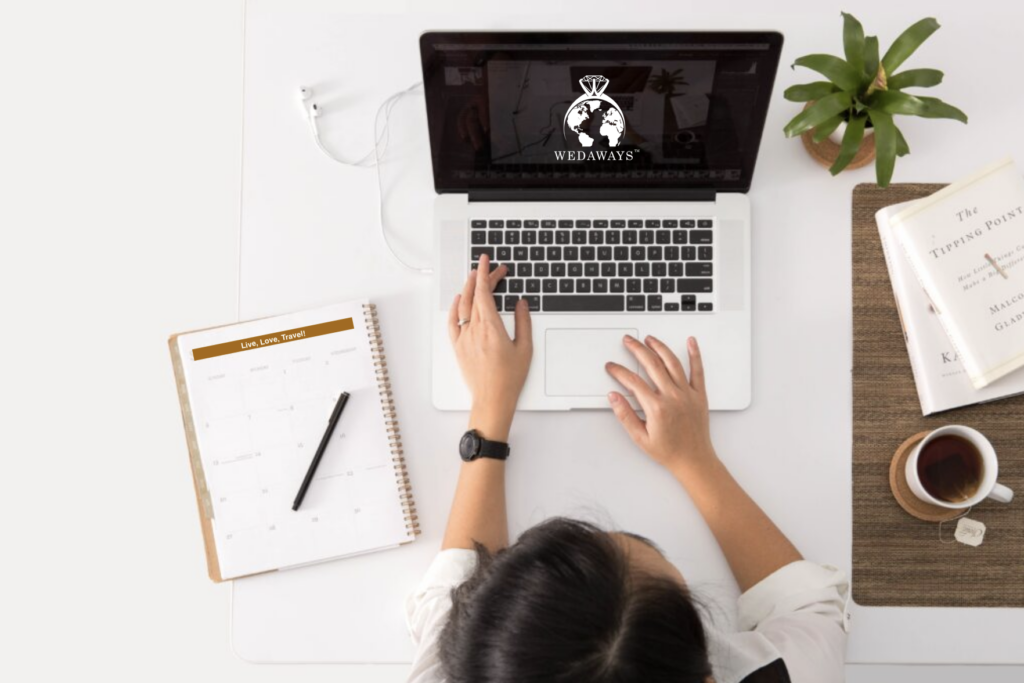 How long before our destination wedding should we reach out to a wedding planner?
The overall consensus is as soon as possible (or as soon as you are ready to start planning)! Erika Bellitt from Array Creative Design further mentions the ideal planning period to be a "solid 12-16 months prior to the wishful wedding date". It may seem like a long time, but it goes by quickly when you have a lot on your plate!
According to Emily, once you get engaged, you should "start thinking about your wedding date and budget. Once you have those two things decided, reach out to a planner! They can help you determine the best locations to consider and make the venue search and budgeting process so much smoother."
However, beware of demand! Jess Kuipers from Onyx and Redwood alerts for the increasing demand for destination weddings "after people have been held back from traveling for so long due to Covid."
What are the legal requirements when getting married out of the country? How do I get a destination wedding marriage license?
Well, there is no simple answer. "Every country and location are different, but an experienced wedding planner will be able to guide you based on the destination you're getting married at", claims Kelsey.
However, getting legally married in your wedding country is not your only option! In fact, "many couples end up choosing to have their legal wedding take place at their home county clerk's office. This can save you many extra steps and requirements, plus it allows you to have a marriage license from the state you reside in" – Emily Coyne.
Are you still unsure of which way to go? There's nothing better than a pro/con list provided by the wonderful Jess Kuipers!
First option: "Apply for a license in your home state and have a civil ceremony before or after the destination wedding."
Pros: It's considerably cheaper; you don't need to file any additional paperwork; and, most importantly, you don't need to wreck your brain around all the possible complications.
Cons: Your official wedding date will not be the day of your destination wedding. What a bummer, I know!
Second option: "Apply for a license in the country you're getting married in, then have your marriage legally authenticated in your home state."
Pros: Your official wedding date will actually match your celebration date!
Cons: It can get expensive; you may have to hire a translator; you'll need to file additional paperwork, and it's definitely more complicated.
Now that you are up to speed, hopefully, it's easier to make a decision!
How many trips to the wedding destination should we organize prior to the wedding? Should we do a site visit?
This is an important question! You must be prepared to do at least 1 – ideally 2 – visits to the destination prior to your wedding.
As Jess mentions, "the initial visit is organized to scout the venue(s), discuss the logistics and layout of the events, and check out the "local watering holes" for the additional events or activities hosted over the weekend. The second trip is really to walk through all the final details, maybe confirm the menu, do any mockups necessary, and do a little shopping for some local goodies to include in the welcome baskets – basically to tie up any and all loose ends!"
The number of trips is not set in stone, though! "Depending on the scope of the wedding and your length of time to plan, a third trip might be beneficial; however, it's certainly not required. Also, depending on your own personality, priorities, and knowledge of the location, you may only need one trip as long as you're working with a wedding planner. It's also possible to never take a trip there, but this is typically only under special circumstances or for very small, simple weddings", says Emily.
Should we use local vendors?
Yes! "It is always appreciated to use as many local vendors as possible to support the local community and trades" – Jess Kuipers.
In addition, according to Erika, "many times clients fall in love with a venue because of the personality of the location and want to showcase that with either bringing in local artists or elements of the location". Local vendors will submerge your guests in the culture of the destination, as well as in the experience of the wedding!
"However, oftentimes, it makes sense to fly in vendors from the States. A lot of things factor into this, such as budget, priorities, and availability" – Kelsey Angelotti. Deciding which vendors to outsource is not a simple decision. That's why an experienced wedding planner by your side, with connections, insight, and know-how, is a must!
How many guests should we invite to our destination wedding?
It depends! What are your priorities?
"Before deciding how many people to invite, you must first decide what your priorities are and what your max budget is. If a higher guest count is a bigger priority than the design or style of the wedding, then your guest count and budget will dictate what locations you should consider and what you'll be able to include. On the other hand, if a certain design or style of the wedding (such as having a full open bar or including abundant florals) is a bigger priority than the guest count, then your vision and budget will determine how many guests you can invite", mentions Emily.
However, keep in mind that it is quite common for destination weddings to be much smaller than traditional weddings! "This allows couples to spend more quality time with those that fly out to celebrate with them. It also allows for a more intimate experience. And oftentimes, the couples are able to plan several events and activities for everyone that traveled in to participate in! It's a fun way to build memories with everyone that is close to you!" – Kelsey Angelotti.
Should we plan a weekend itinerary for our guests?
Absolutely! "It's always fun to offer a few additional activities and events to help the guests get comfortable with one another and sometimes force them into doing things they may not generally spend time or money doing. Show off the different facets of the region you fell in love with and all it has to offer, but don't overschedule your guests. They will appreciate the downtime and being able to explore, or nap, on their own time too" – Jess Kuipers.
Plus, you get to create new and wonderful memories with the ones you love most in the most special destination of your life!
However, we totally understand that the budget is not limitless. So, here's a tip from Erika: "If you don't want to host multiple events for your guests, it is great to share your favorite spots, things to do, or even invite them to your plans via your website or invitation. Just make sure it is clear to your guests what is hosted and what is not!"
Do groups often organize off-property excursions? What kind of excursions? Should we organize the transfers?
"Groups often times will plan off-site excursions to add some variety to their itineraries! It's fun to offer guests different activities. That way they can choose if they want to stay on property or venture out outside the venue location. We set up transfers for excursions to make it easy for all the guests. As many logistics that we can sort through ahead of time, the better!" states Kelsey.
There are a lot of possibilities when it comes to fun off-property activities for your guests! Jess suggests that "wine tastings and/or adventure tours are a fun way to get the energy going". Also, boat tours are always a great idea! Or you could organize a day at the beach for a more relaxing and budget-friendly option. It's all up to you!
How can we manage accommodation for all our guests?
That's an easy one! "The best place to start is chatting with Wedaways, who can guide you on how many rooms to book, what they recommend for your guest count, and coordinate any additional needs for your priorities on your guests' experience" – Erika Bellitt.
There are plenty of advantages in working with Wedaways. Trust Kelsey, who affirms that Wedaways "is able to place everyone in amazing hotel properties and also arrange transportation. They get amazing rates and perks and truly take the best care of our clients!"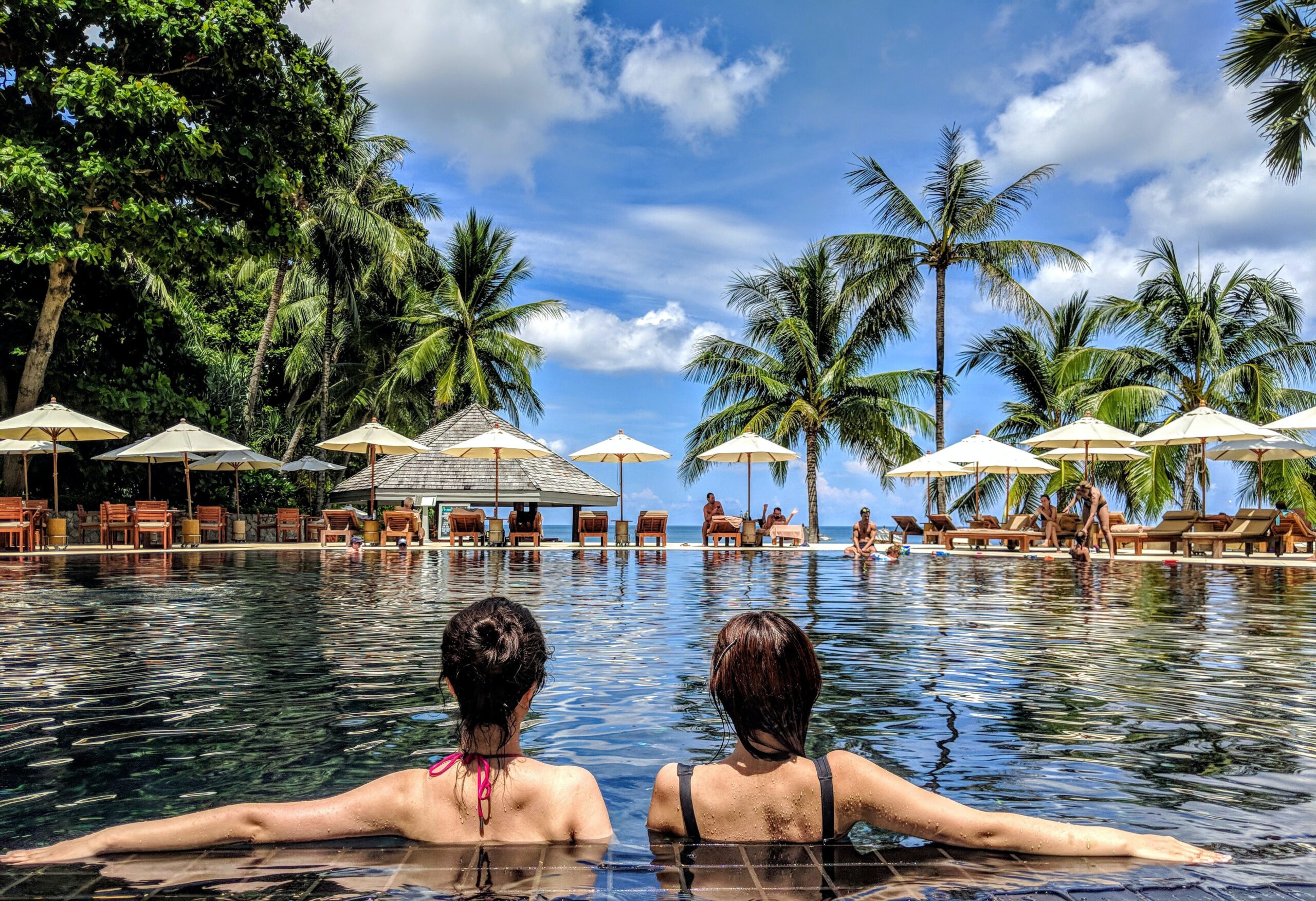 Do your couples ask for a honeymoon travel recommendation?
We'll let Emily take this one! Here is what she has to say: "Yes, and our couples all receive complimentary honeymoon planning through our partnership with Wedaways! We have this partnership because we know how much extra value it adds to our planning fees. And we know that Wedaways will care for our couples with the same attention and professionalism that we do. Over the years, even our most well-traveled clients have absolutely raved about their honeymoons and the experience planning them."