How To Deal With Postponing Your Destination Wedding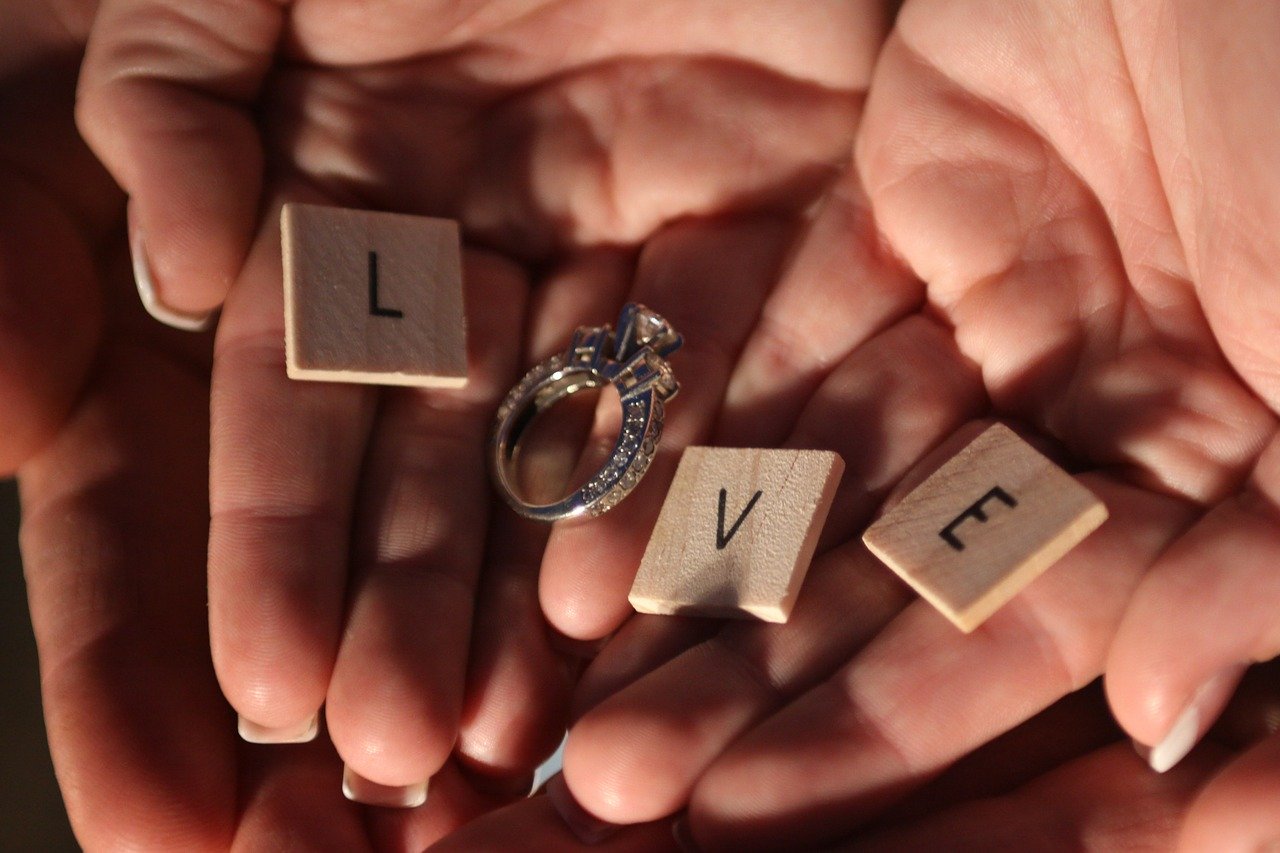 No one wants to see a wedding postponed or canceled, least of all the intended couple. Whether it's a family emergency, natural disaster, a global pandemic, or simply just unforeseen circumstances. Wedding celebrations do, on occasion, need to be postponed or canceled. Is it disappointing, heartbreaking, devastating, and surreal? Yes, it most certainly is. But remember, getting married is so much more than the party. It's about the joining of two people's lives in holy matrimony. Getting married doesn't require a fancy location or a band, or a party. Love can't be canceled, and you can't postpone love. The gathering, the dancing, the celebrating, it can still happen. And it should happen, you deserve it! 
The difficult decision
The cards have been dealt and you're faced with the decision of postponing your wedding or canceling altogether. You've put so much time and effort into planning your destination wedding. And endless hours dreaming about how amazing it is going to be! So why cancel? No one wants that. Not you, not your family, not your friends. But remember: Your loved ones all want to celebrate with you whether it's now, in 2 weeks or 2 months!
To postpone or not to postpone? 
Most wedding venues and vendors have dealt with situations like this before. Things like hurricanes, snowstorms, and power outages have prepared them to have contingency plans in place and options for their couples. Let them guide you in the event you are considering canceling vs. postponing. Keep in mind that it is very likely upon canceling, you will lose deposits. While everyone may be sympathetic to your situation, business is business. And refunds can be hard to come by. However, if you choose to re-schedule, your vendors will be more then likely, happy to work with you. Wedding and travel insurances also have limitations. They may not guarantee that you can re-coupe all of your funds. So when faced with the decision to cancel or postpone, don't give up on your dream wedding! Stay calm, stay positive, and move forward. Don't look back at things beyond your control. Your dream wedding is going to happen!!!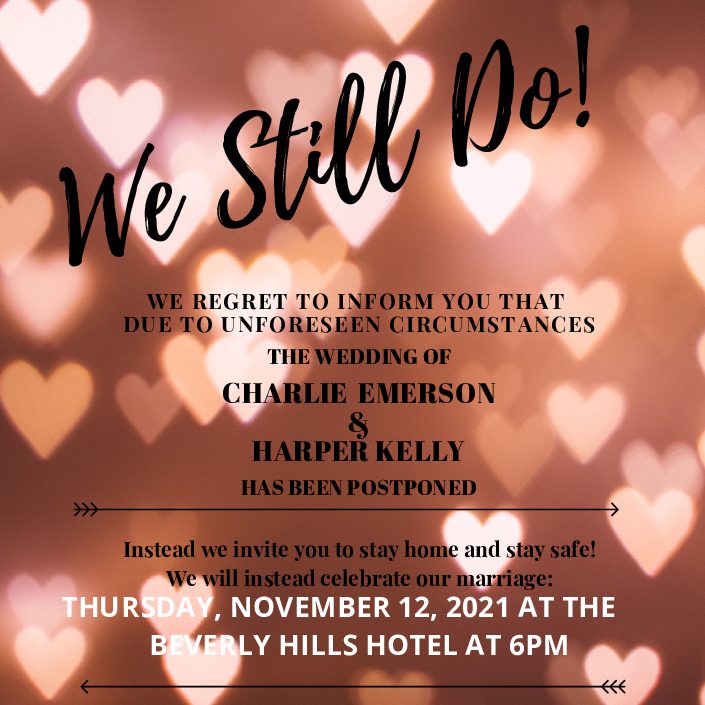 Same Wedding, New Date! 
Now that that's settled, what's next? To start, you will need to be open-minded and understand that things will change or perhaps not be precisely what you had initially planned. However, the gathering of friends and family to celebrate the occasion can and will be just as magical! Attempt to keep everything as close to your original plan as possible. Considering all the same vendors are available. And the same travel arrangements can be secured. Trying to change too many things and deviating too much from the initial plan can cause a lot of stress and confusion.  If the date you had initially chosen has some special significance or meaning, plan a small intimate ceremony locally. Be officially wed in the most essential sense of the word. If that is not a concern, then let us get started with what you need to do next!
Here are a timeline and to-do list to help you with the details:
Get organized! Pull out all your contracts and review them in great detail. Figure out what your options are, what your current investment is, and start to formulate a best-case scenario and a plan B. If you don't have a wedding planner or travel agent, now may be the time to enlist one.
Postpone all of your travel plans and accommodations. If you have travel or wedding insurance, you'll need to review those documents as well. Check what is and isn't covered. Work with your travel partner and/or wedding planner to help you deal with these tasks that can be particularly stressful.
Reach out to your venue and review your options. You may need to be open to off-peak times of the year or mid-week. If your venue is willing to work with you and you won't incur additional fees, act fast! Book your new date asap before it is no longer an option. If the property you are looking at does not have any availability that works for you, inquire about a sister property. It could be an option, if your deposit is transferable. 
As soon as you have locked down your new date with the venue and have confirmed accommodations, let your guests know asap so they can make travel plans.  Always encourage guests to book flight/travel insurance.
IMPORTANT TO NOTE: Postponing individual reservations or room blocks may incur fees. Rates may be higher during the new dates. Then you may be responsible for the rate difference.
Now that you've got the big-ticket items under control, it's time to have conversations with your vendors. Most vendors want nothing more than to execute the contract and do whatever they can to work with you. That said, they may simply not have availability for your new date. Be prepared that you may not get your deposits back. Not because vendors want to upset you and keep your money, but when a wedding gets canceled at the last minute, they have little chance of recouping those funds and re-booking that date. If your wedding is being pushed out by a considerable amount of time, talk to your vendors about splitting up your payments into smaller installments over that period. Setting up a payment schedule could be beneficial for both parties.
Let guests know you have decided to postpone due to unforeseen circumstances right away. Let them know that you apologize for any inconvenience, but the decision was not made lightly. They will understand—no need for a fancy notification. Emails, text, and calls are just fine. Tell everyone that you are postponing and will be in touch soon with details and hope they can make it!
Now that you've got a plan don't wait, set things in motion! You will feel better once you get the ball rolling and start the process of getting your wedding back on the calendar.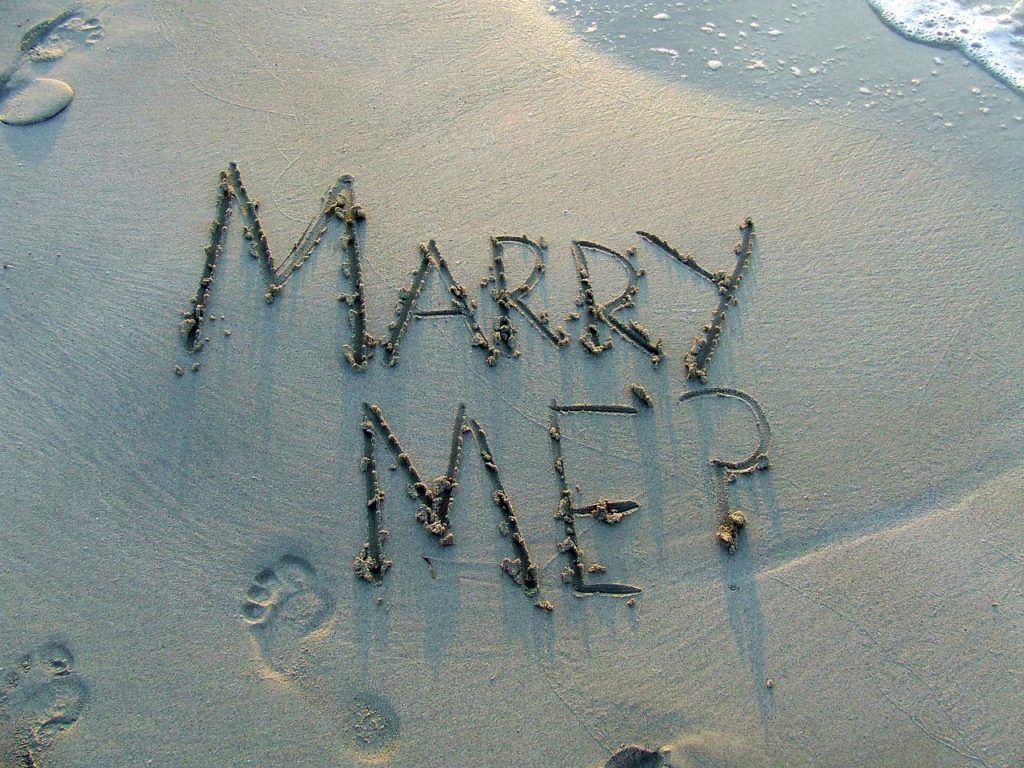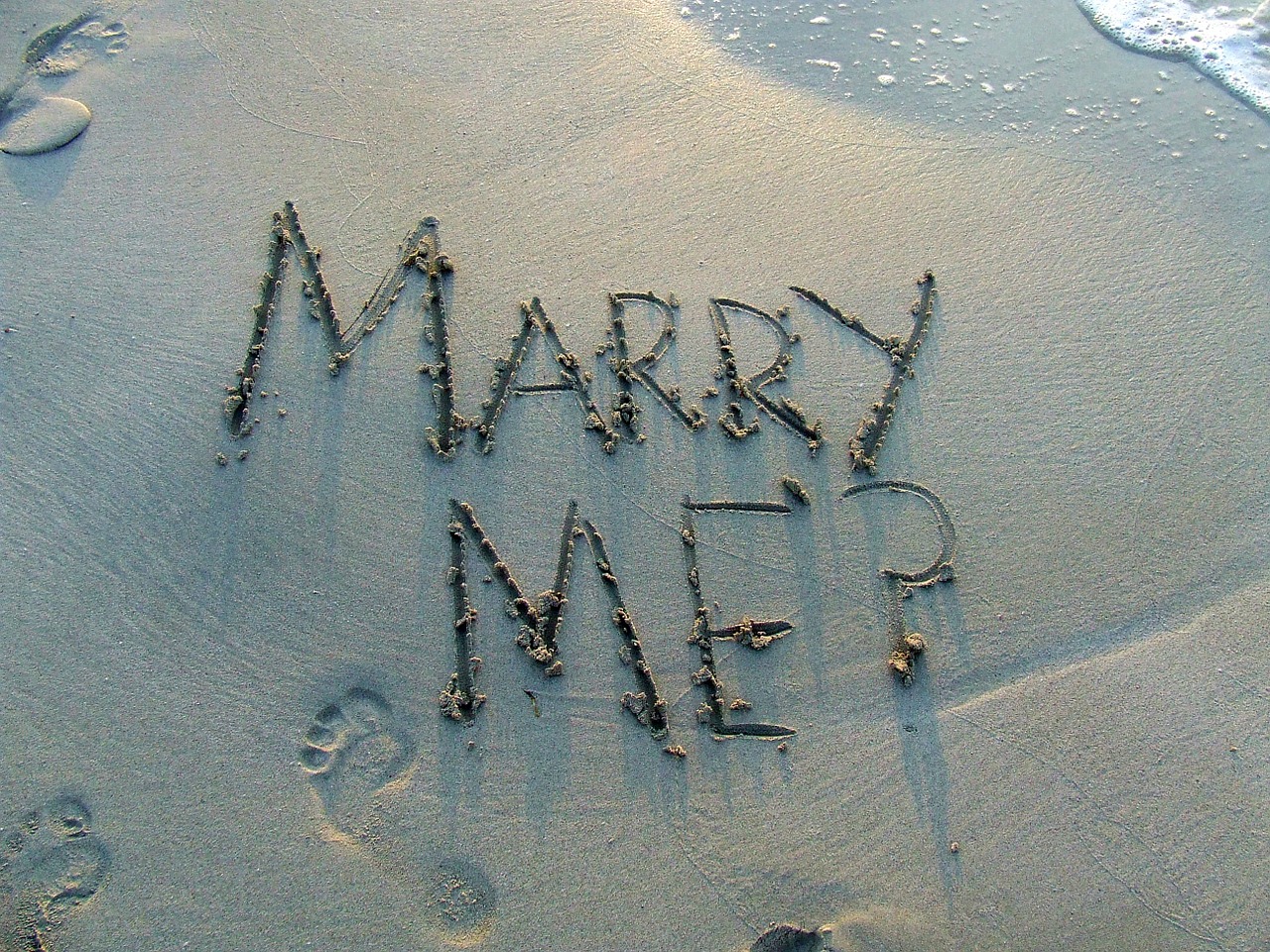 Just Got Engaged?
Are you newly engaged? Congrats! If you're in full wedding planning mode, now is the time to be prepared for everything and anything. Especially when planning the destination, "I do's."  Consider investing in a wedding planner and travel planner/concierge. They're invaluable when you are planning to wed away! They'll understand all of the logistics and loopholes you may encounter. And they will ask the right questions and negotiate the right deals to protect you in any event, including postponements and cancellations. Research travel and wedding insurance in great detail so you know exactly what is and isn't covered. Many insurances also have a clause called "force majeure" that may apply to specific situations, and you may not be covered.
Another essential thing to remember is always to have a plan B. Keep your mind open to the possibility that things may change, and there will be bumps in the road. If you've got questions, concerns, or need some guidance, drop us a line. We would love to set your mind at ease and get you started down the right path planning your destination wedding.