How To Determine Your Wedding Styles: Formal, Semi-Formal, Informal?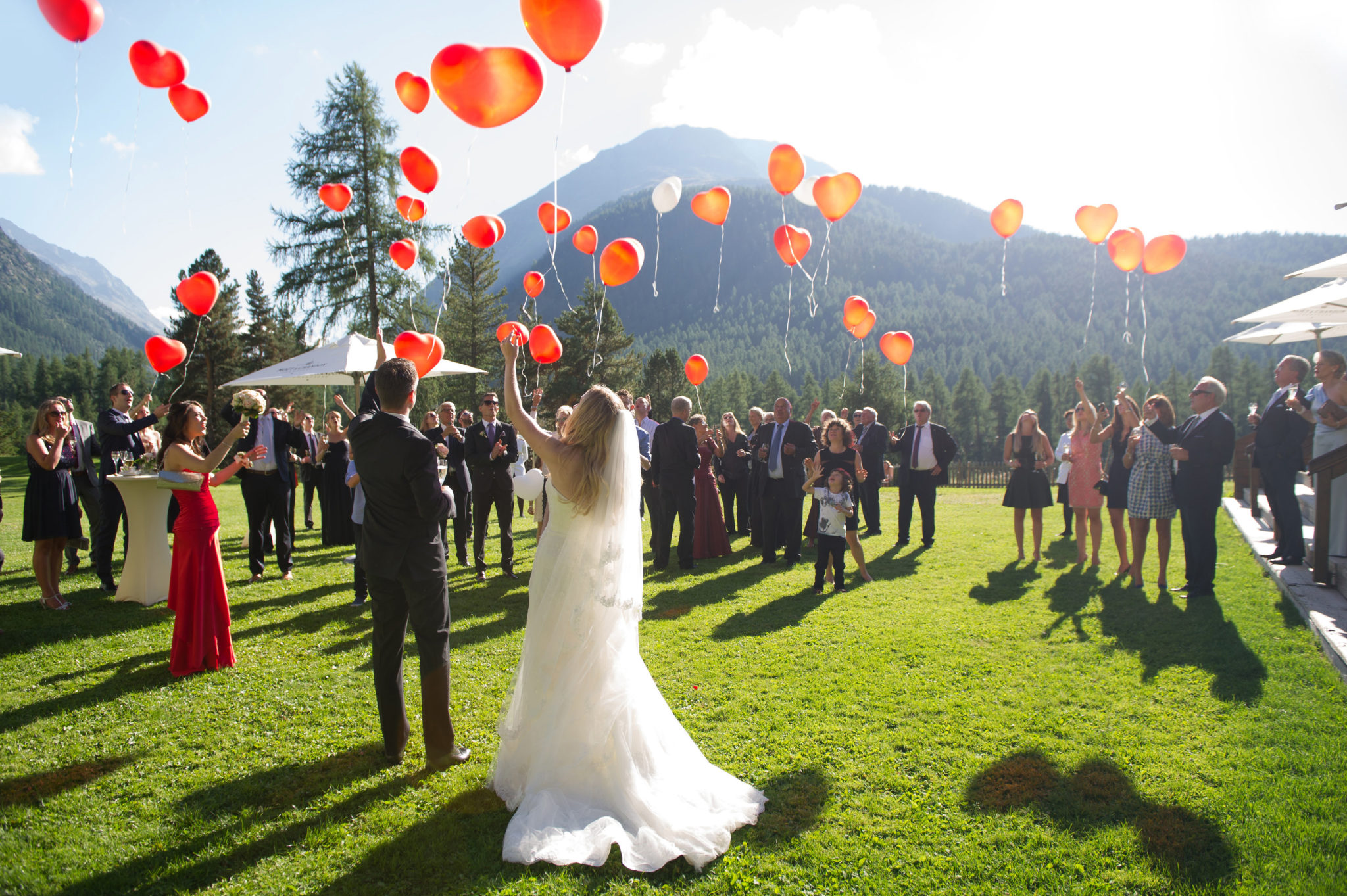 All wedding couples are beautiful.
When you feel beautiful, you have a natural glow that makes you shine from the inside out.  But how will you decide on wedding styles that truly reflect who you both are?  Will it be formal, semi-formal or informal?  And how do you know the difference?  How will you keep that continued throughout the entire event?  Not to worry…In broad strokes, here are some pointers on deciding wedding styles.
One of the universal questions is: What are we going to wear? A large part of the answer depends upon your personal styles. Determining this will lead you in the right direction for the vision and planning of your wedding overall.
Do you two have a more formal lifestyle that you'd like your wedding to reflect?
Typically formal wedding style begs for wedding gowns and/or tuxedos. If you have a more relaxed sense of style and would rather the wedding party be more dressed up and prefer the guests be elegant but not too formal (we call this semi-formal) the wedding couple may chose a long bridal gown and /or tuxedos, and invite the guests to wear cocktail attire. Perhaps you feel you'd rather be informal and invite your guests to come in informal dress as well? When then you may decide on anything from khakis or jeans & simple dresses.
So many people struggle with finding their perfect style. But if you ask yourselves these few simple questions, deciding may be easy:
FORMAL:
When you entertain, ambiance is as high on the priority list as the food you serve. You arrange vases filled with beautiful flowers, light candles, curate a playlist of music, set the table with several courses in mind and serve a menu of delicacies.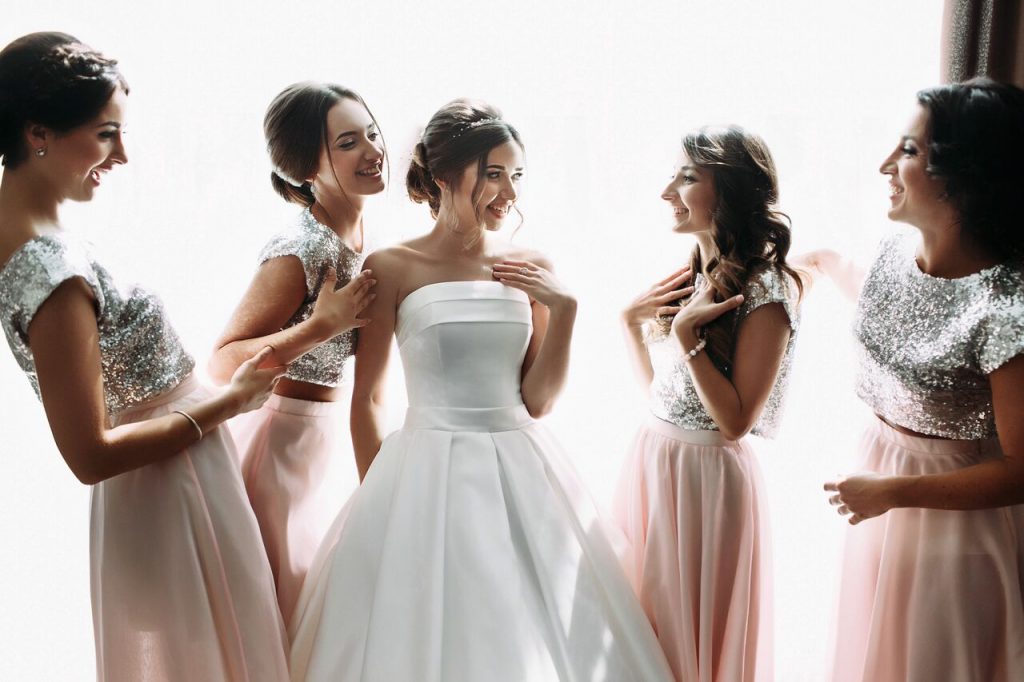 SEMI-FORMAL:
You set the table with awesome dinnerware and serve on platters, or a side-table buffet, forgo the music but place a candle or two and a few bud vases here and there. Dessert is served with the ceremony as coffee and tea options are laid out.
INFORMAL:
It's easier to order pizza or Chinese and serve beer & wine than to fuss. It's all about the company anyway.
The best part is: Whatever suits you best will be perfect!
So now that you've pretty much determined your personal style (wedding styles), how do you set a budget? The best way to figure that out is to get a little knowledge under your belt about how much things actually cost. Do not worry: All tastes, whether they be the most refined or the most relaxed, can be reflected in a myriad of price ranges. Here is where creativity ranks the absolute highest on the list.
Determining your guest count is immensely important when trying to determine a budget. Imagine 75 of your nearest and dearest…Now factor in your personal styles (formal, semi-formal, etc.)…consider feeding them…(how much would you pay per person at your favorite restaurant and now add incidentals such as tip, etc. and multiply times 75)? Did you come up with $750 or $7500 or more? Factor in invitations, entertainment, flowers, cocktails, and what do you have? Now…the venue? Some may rent for as little as $500 for the space and some as high as $25K. Seems like a lot to deal with, right? And I haven't even mentioned a myriad of other details, as some of you may even be saying out loud as you read this. Reconsidering a wedding planner now? Well, friends, that costs money too!
Put together a guest list and reflect carefully on whom you really want to celebrate with you on this auspicious day. A wedding invitation is an honor. Unless your budget allows you to include obligatory invitations, this is not the time to just add people for the sake of it. You can always invite those various business connections or friends you haven't spoken with in years out to dinner or to your home at a later date. Or even send a wedding announcement so they know you've gotten married. This is a great way to let people know, and most people appreciate the information without the pressure of having to give a gift.
You can either move on to wardrobe (wedding styles) and wear your heart's desired outfit no matter which venue you ultimately chose, or…Chose the venue first and let that guide your wardrobe choice. I prefer the former.
If you wear a suit: all white, bespoke of custom fabric, or a tuxedo, I suggest you chose one of the very best quality you can afford. This is the time to go all out for yourself (even if you are renting). I stand behind what I wrote in the very first paragraph of this article:
"When you feel beautiful, you have a natural glow that makes you shine from the inside out". And you shall feel even more beautiful if you are wearing great quality. And in the majority of cases, the suit you wear will be able to be worn again and again. Therefore, pro-rate the practicality if you must, then go and glow!
The most common argument against splurging on a wedding gown is: "But you wear it only once!" Ladies and gentlemen may I retort: Oh, but what a once! Imagine this: you are going to get up the morning of…beautify leisurely…luxuriate in sentiment as you get ready.   Now project yourself to this moment, gingerly (or excitedly) stepping into the gown of…your dreams? Or a default? There are plenty of options out there and the price need not be an obstacle…trust that there are gown designers that not only create beautiful garments but are budget-friendly, as well. And if money is truly no object then start making appointments immediately at bridal salons because unless you purchase a sample off the rack, it can take up to four months to order!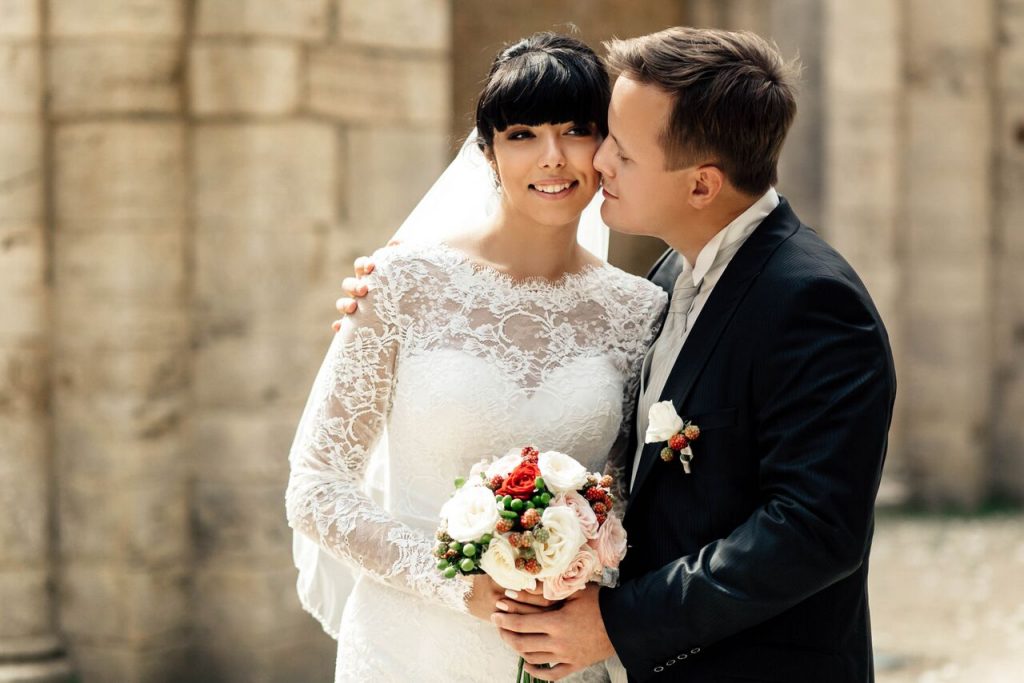 Now it is venue time! Have you already hired a wedding planner? Well by this time you should have at least interviewed two or three. If you are going this alone (or the two of you have this under control) then venue shopping is basically finding a place you love, feel confident that you can afford and will reflect your wedding styles overall. From your home (or a generous friend's home) to a restaurant, hotel ballroom, rooftop or country landscape (and there are so many more options), this decision doesn't merely stop once you've signed the contract.
Pandora's box springs wide open and you will have many more (wedding styles) details to decide upon. Do not allow this to become daunting. Think of it as a blank canvas that (unless you are a talented artist) you will be able to paint with a skill for the very first time and whatever you envision in your heart and mind will come spectacularly to life!
Details! Details! Décor, menu, cake, flowers, entertainment, favors, how exciting!
Once you've gotten to this point, you will see it all fall into place and the best advice I can give you is to enjoy the planning stages and make great memories together. Because with the blessing of true love with the right life partner, you can always count on this: The best is yet to come!