Island Wedding Destinations We Love!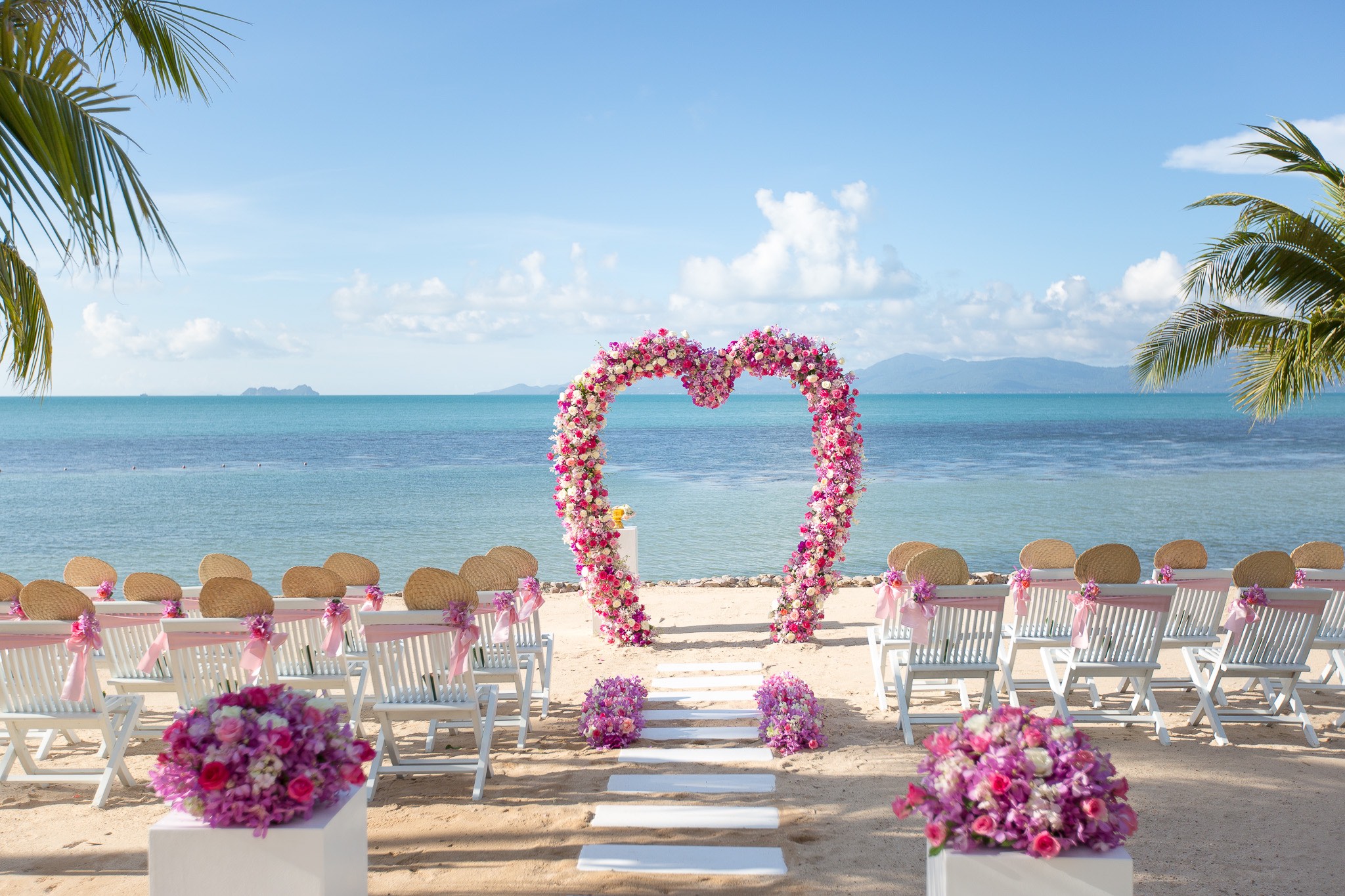 It's no surprise that destination weddings are a popular choice among many couples. They're full of adventure, celebration, and parties. From start to finish of your trip, your only job is to have fun with your guests and soon-to-be spouse! Typically speaking, destination weddings have the opportunity to be more intimate and tend to be ideal for couples wanting to add a little something extra to their wedding experience.
For this list, we're going to focus on a few different islands around the world. At any one of these destinations, you can expect all of your island wedding dreams to come true! Just picture that flowing dress, linen shirt, and dockers, your toes in the sand, with your soon-to-be spouse in your own paradise. Each of these resorts will provide everything you need to say, "I do."
Italy
Villa Igiea – Palermo, Sicily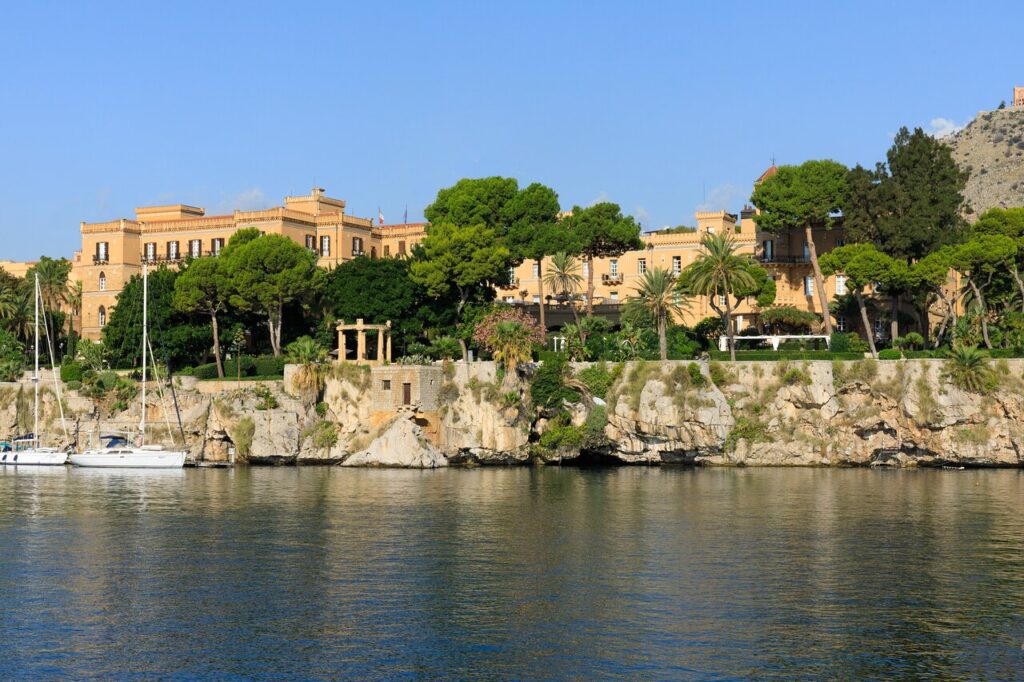 Retreat to the Mediterranean, surrounded by crystal clear cerulean waters, to the Villa Igiea, a Rocco Forte Hotel for your island destination wedding. Located in Sicily, you'll love the history and luxury you'll find on this charming island off Italy's coast. This villa is a local treasure, a turn-of-the-century palazzo with serene gardens, statues, and fountains. You'll feel like true royalty as you explore the tiered gardens that wind down to the port and out to sea. One of the most extraordinary ways to spend an evening here is to sail the Meditteranean at sunset, just you and your love. As for the wedding, there will be classic European elegance and romance everywhere you look. Your wedding pictures will hold a special place in your heart forever, especially since there is nothing more remarkable than having Italian rolling hills and the fantastic Tyrrhenian sea as your backdrop!
Capofaro Locanda & Malvasia – Sicily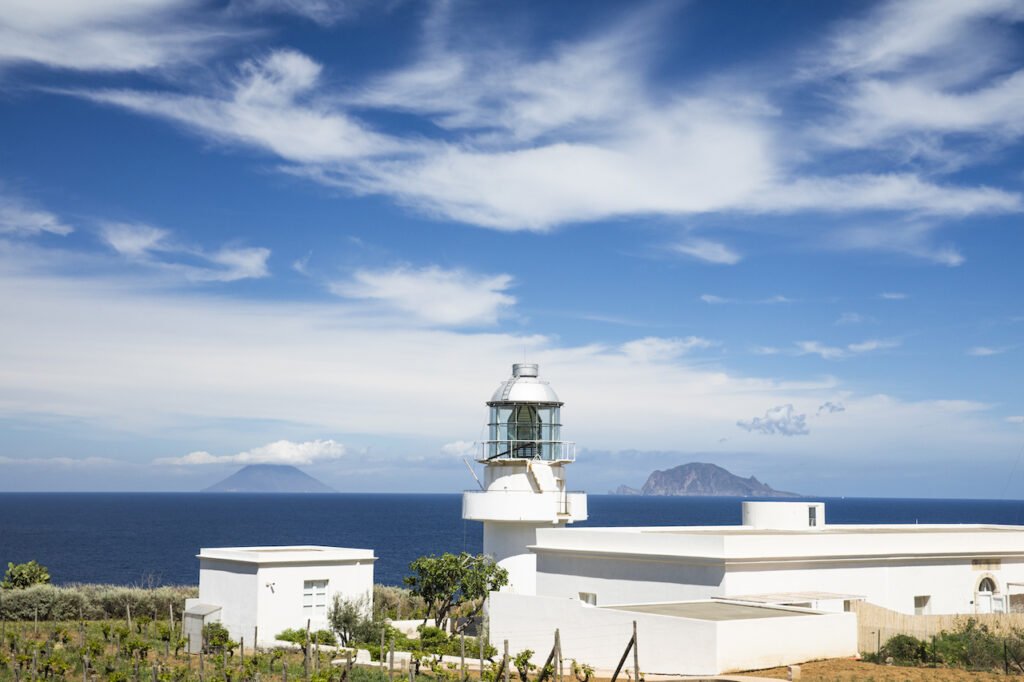 The idyllic island of Salina holds the glamorous Capofaro Locanda & Malvasia. This island resort is located on the greenest island of the Archipelago, complete with Malvasia vineyards, deep blue seas, and gentle Aeolian sea breezes. This destination is perfect for weddings because it's known and loved by many to be a sanctuary. Full of peace and relaxation no matter where you are or what you're doing. Whether you're at their brand-new wine bar or visiting the property's still functioning historical lighthouse. You can spend parts of your wedding day overlooking some of the most beautiful views Italy has to offer, overlooking the ocean's deep blue waters. Afterward, enjoy their garden spa, the freshwater pool, and solarium terrace. You and your guests will come back to the island time and time again.
Capri Palace Jumeirah- Isle of Capri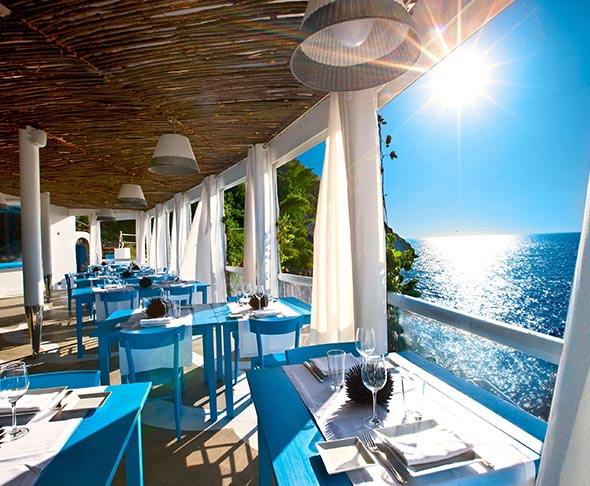 Set just off Naples' coast, the serene Isle of Capri is one of the most romantic island destinations you could imagine. Capri Palace Jumeirah is in Anacapri, located on the slopes of Mount Solaro. Just a short drive away is the charming town of Capri, Italy. Capri Palace Jumeirah offers a sophisticated atmosphere, with unparalleled sea views and Michelin starred cuisine. With a variety of onsite restaurants to choose from, you'll have plenty of traditional Mediterranean cuisine to taste. Before the wedding of your dreams, you'll have plenty to do on the island. Such as taking a swim in the unbelievably blue and seemingly endless Mediterranean waters or a boat tour of the Amalfi Coast. All of your dreams will come true here as you celebrate the beginning of the new life you and your love have together.
Mezzatorre Hotel & Thermal Spa- Ischia Island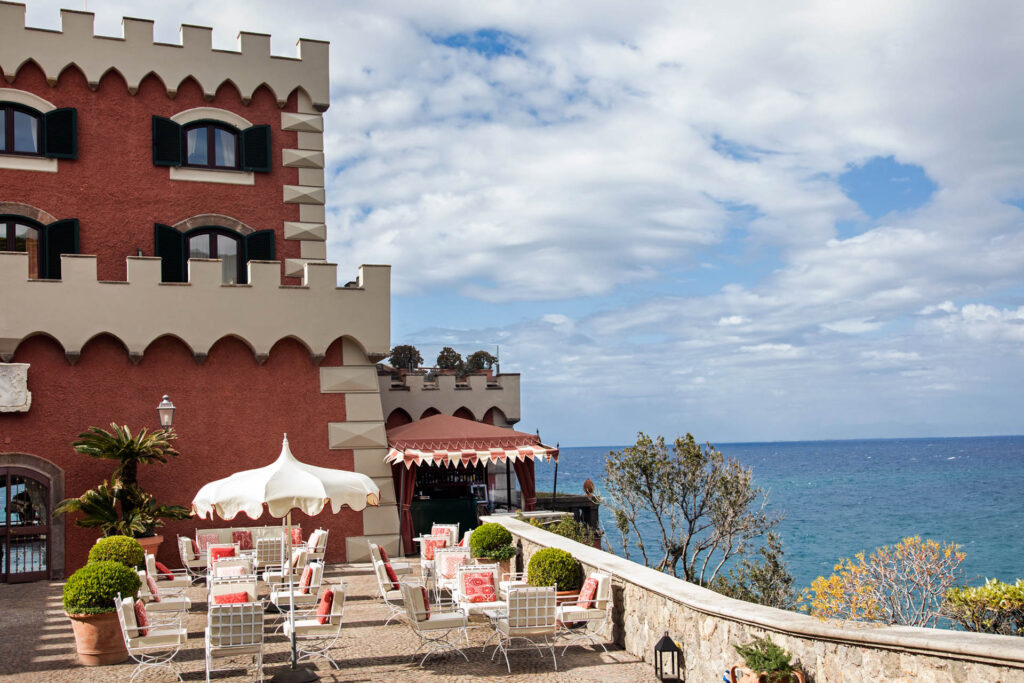 If you're looking for an elegant setting that offers so much in terms of scenery, consider The Mezzatorre Hotel & Spa. Located on the island of Ischia, this destination will undoubtedly exceed all of your island destination wedding expectations. With the impeccable views, the revamped accommodations, and stunning natural surroundings, you'll never want to leave this paradise. Surrounded by 17 acres of private pinewood forest, this resort also has its own thermal water source, outdoor pool, and spa. You know that you and your new spouse will find ultimate relaxation anywhere on the property you choose to spend your day. There's no denying that this island resort is truly an oasis perfect for an island wedding. You and your guests will certainly love every detail devoted to your special day.
Sikelia Luxury Retreat- Pantelleria Island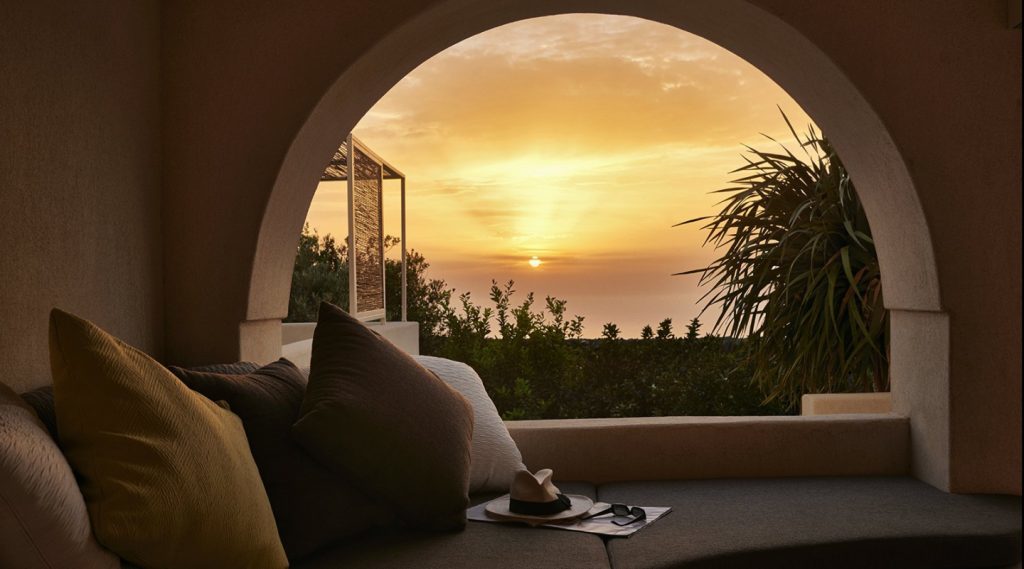 The island Pantelleria is known as the "Black Pearl of the Mediterranean." There is so much to discover with its unique volcanic origins, dark rock formations carved by the wind. Here you'll find the Sikelia Luxury Retreat, offering the perfect island getaway for those wanting a more secluded spot to tie the knot. With a mix of Italian, African, and Arabic customs, your southern Italy wedding celebration will be one that you and your loved one will truly never forget. The exclusive island provides a dreamy backdrop for your ceremony. This is an island you'll want to explore and experience every part of, from the authentic Mediterranean foods to the resort's open-air spa and hot springs. The island will shower you and your love with relaxation, pampering, and a deeper connection with nature.
Caribbean
Viceroy Sugar Beach
–
St. Lucia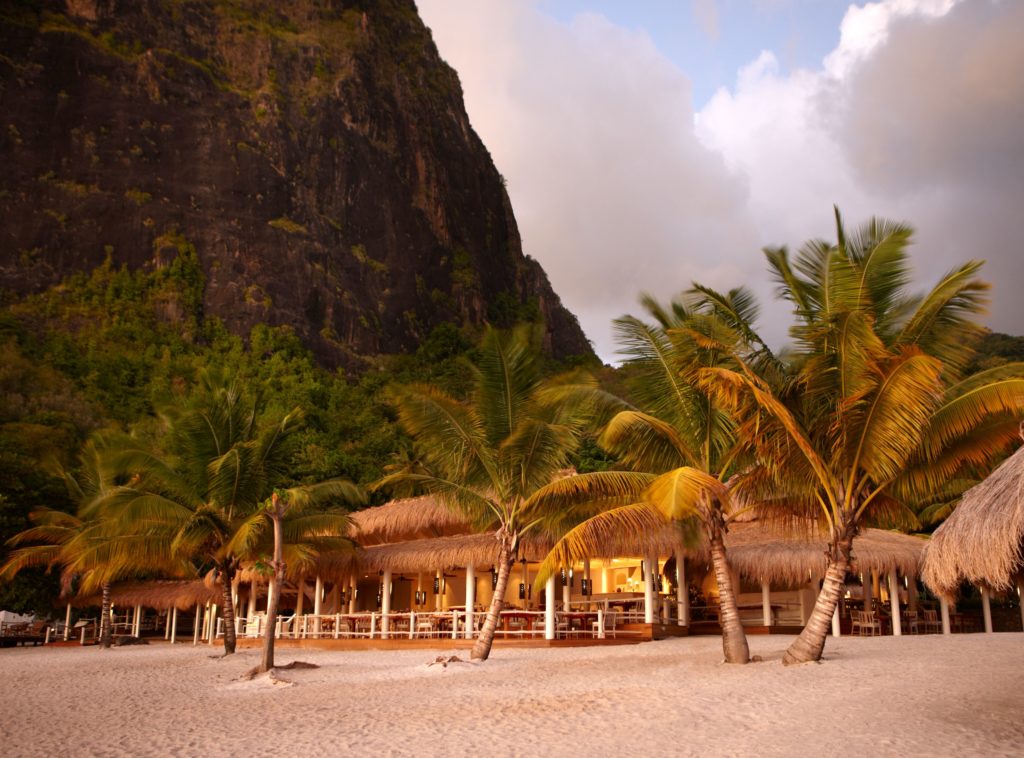 When the backdrop for your wedding is the mesmerizing Caribbean sea from Sugar Beach on the island of St. Lucia, fantastic wedding pictures are certainly to be expected. It's here that you'll find Viceroy Sugar Beach, a luxury resort sitting on the edge of a tropical rainforest overlooking the sea. Although this resort was once a working sugar plantation, the 18th-century colonial style and modern luxurious touches combine perfectly. All events held here are inspired by so much love, and the staff works hard to provide the most exceptional service. What's more, with the island's dramatic Pitons, coastal peaks, and relaxing beaches, you know this paradise will be perfect for your destination wedding. For the rest of your trip, all that's left for you to do is relax with your love, soak up the sun, eat exquisite food, and maybe even sail a sunset cruise!
Amanyara – Turks & Caicos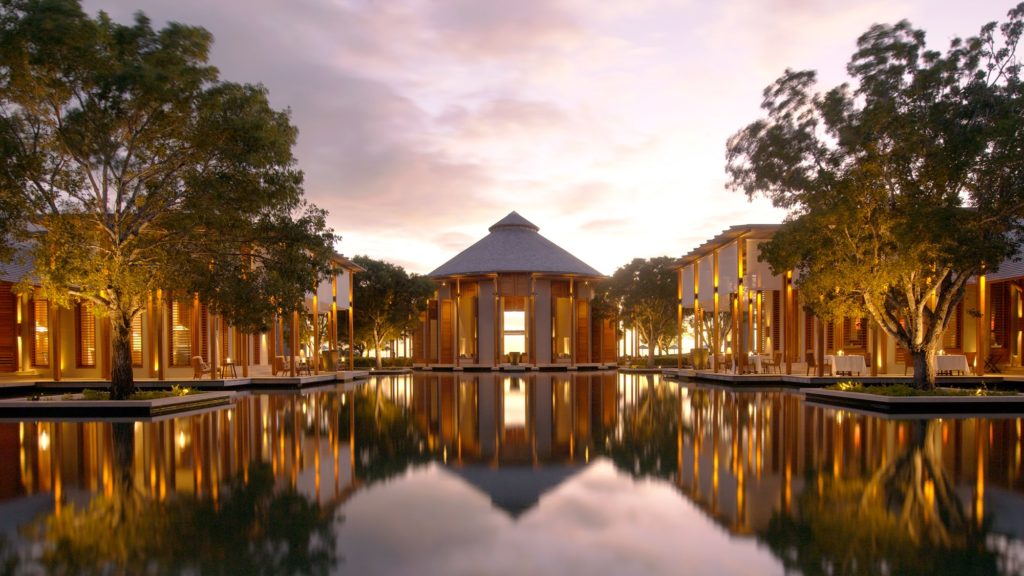 Surrounded by white-sand beaches, grand mahogany trees, and pristine waters lies Amanyara. Every one of their venues offers mesmerizing backdrops that are certainly Insta-worthy. This resort is known as the most exclusive resort for an island wedding on Turks and Caicos. It's here you'll find a sense of peace and belonging, truly feeling at home with your love as you start this next chapter of your lives. For the wedding celebration, you can expect absolute serenity as every detail will be handled for you. Thus ensuring you enjoy every second of your day. For the newlyweds, you can enjoy a romantic and intimate dinner for two on the beach. Be sure to take in all of the ocean views that this tranquil island has to offer!
Le Sereno – St. Bart's
There's a reason Le Sereno is St. Bart's top wedding destination. This island resort is such an ideal destination wedding location because it offers much more than the impeccable white sandy beaches, turquoise waters, and swaying palm trees. This 5-star destination has all the makings of paradise. The resort's beachfront beauty is complemented nicely by the exceptional services and nearby island experiences. Imagine a night full of dancing, great food, new friends, and performances that you won't want to miss! Spend your days snorkeling in the shallow reefs that surround the island. After that, enjoy a refreshing yoga session on the pool deck with unobstructed views of the sea. Your special day will be just as memorable as the days encompassing it. When reciting your vows and professing your love for one another, you two will be in awe over the paradise that surrounds you.
Indonesia
Viceroy Bali – Bali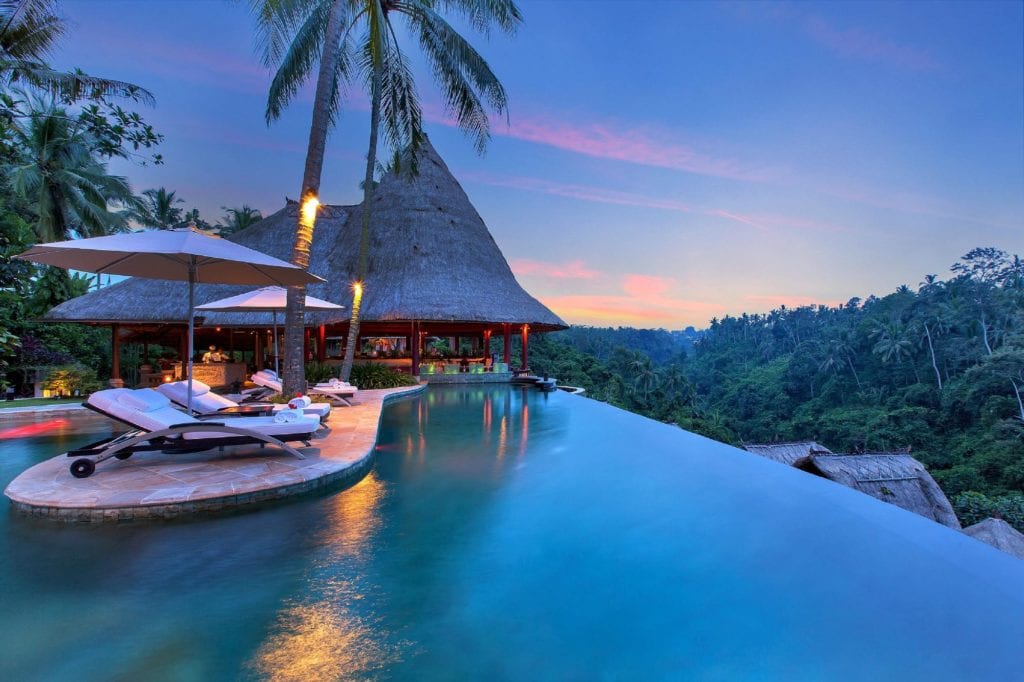 Being set above Ubud's flourishing Valley of the Kings, Viceroy Bali is the perfect destination for couples seeking an intimate yet luxurious island setting for their wedding celebration. This resort offers boutique weddings in the most idyllic of island settings. So you can surely expect your day to be meticulously crafted by the resort. They promise world-class service making your special day truly magical. One of the unique offerings here for you two newlyweds to take advantage of is the chance to take a helicopter flight! You can both soar high above the unimaginable landscape. You'll be able to experience seeing the surrounding valley, rolling river, and jungle in a way that many don't get to do. You will certainly swoon over the details put into your destination island wedding here at Viceroy Bali. 
Island destination weddings offer magic and tranquility that you won't find anywhere else! With the calming waters, the sun, and the sand, you will surely spend your special day in paradise. These resorts are full of luxury and provide world-class services. When planning an island wedding, you deserve the absolute best! Get ready for the dreamy celebration you have been waiting for, and reach out to a Wedaways travel planner today!