Latest Trends in The Wedding Beauty World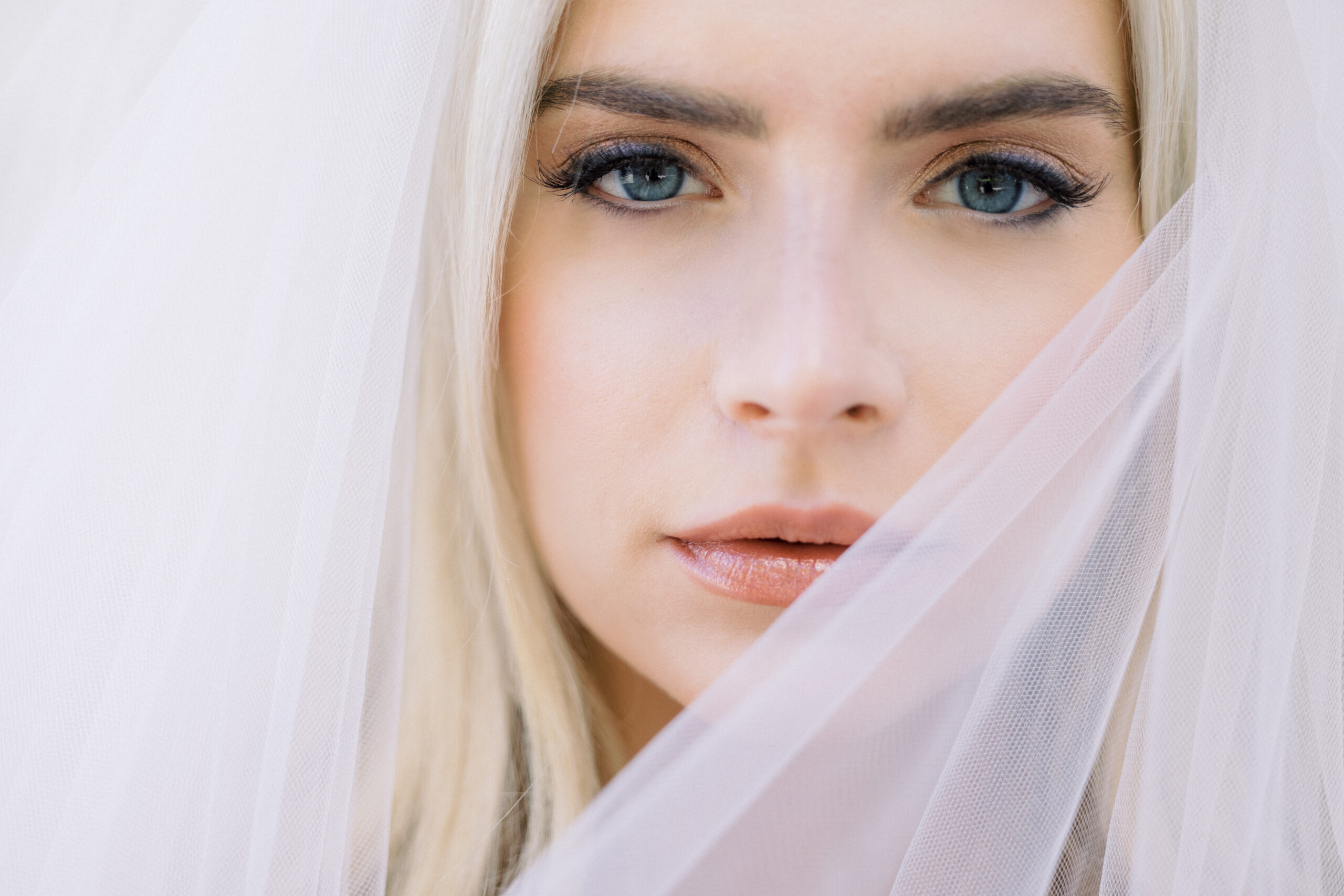 Do you want to step foot into married life looking like the most beautiful bride you can be? Follow the most popular beauty trends right now for gorgeous makeup and flawless hair.
Wedaways had the pleasure of partnering with Nicole Iyer of Samara Beauty to bring you the latest and greatest crazes in the wedding beauty world. The talented destination hair and makeup stylist will provide you with all the right tips for looking your best while saying your "I do's". Just keep scrolling!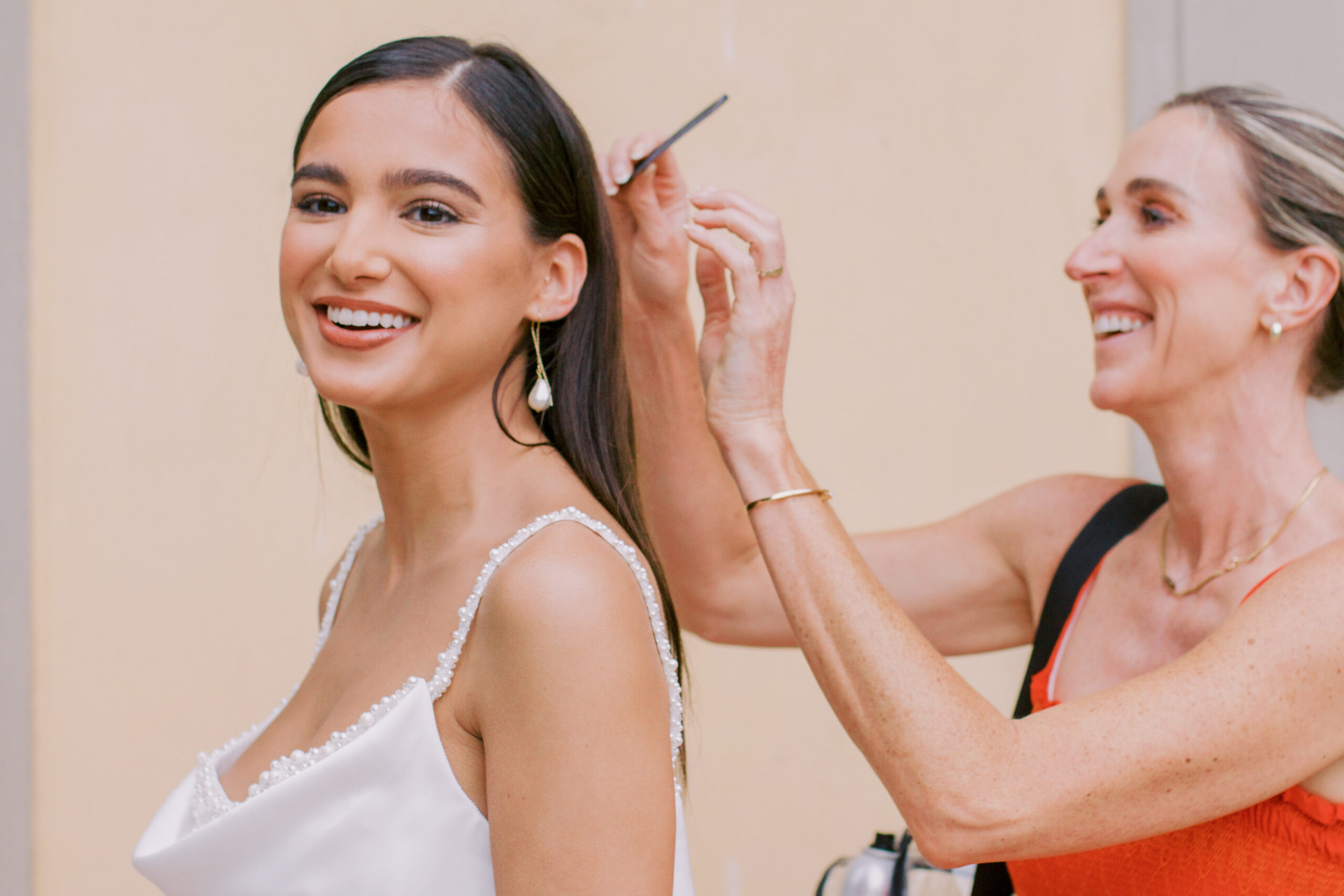 Elevate Your Natural Look!
The 2020s are all about bringing your innate beauty to life. Forget overpowering makeup and convoluted hairstyles. No more overwhelming distractions from your natural charm. Letting your uniqueness shine is in!
The goal is to use hair and makeup to enhance your features with a fresh, modern, and effortless look crafted to your personal style. Your wedding look should feel like an elevated version of your everyday style. A reflection of yourself, but with a little extra pizzazz!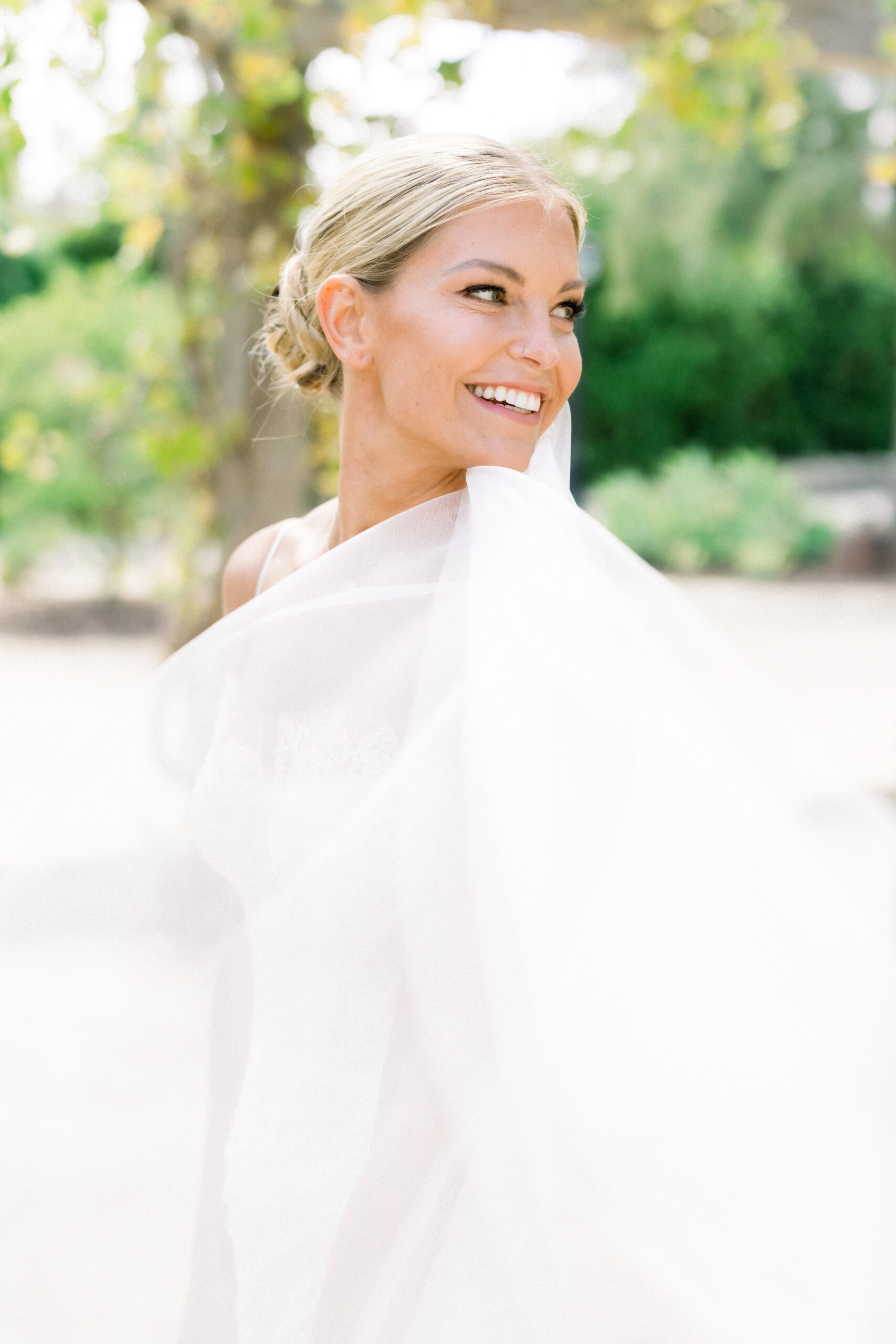 Skin is Everything!
When it comes to makeup, skin is the secret ingredient. Often neglected, skin is the canvas for the entire look and must be paid extra attention to. Trust me – or better yet, trust Nicole – perfect, glowing skin is an absolute game-changer!
So, how can you make sure to get the perfect base for your dream wedding look? According to Nicole, the process starts days – or even weeks – before the big day! Leading up to the wedding, the sought-after HMU artist and her brides discuss their skin regimen and getting it as hydrated as possible before tying the knot. Here's a top tip from an expert: getting a HydraFacial the week of the wedding is the perfect way to get that extra glow!
After laying all the groundwork, all the bride has to do is sit comfortably on her makeup chair and wait for some makeup magic! Nicole starts her process by ensuring the skin is well-prepped with serums and moisturizers. Once that's done, the destination wedding stylist moves on to a vital component for a fabulous natural glowing look: light-reflecting primers underneath the foundation. You'll be sparkling on the dance floor!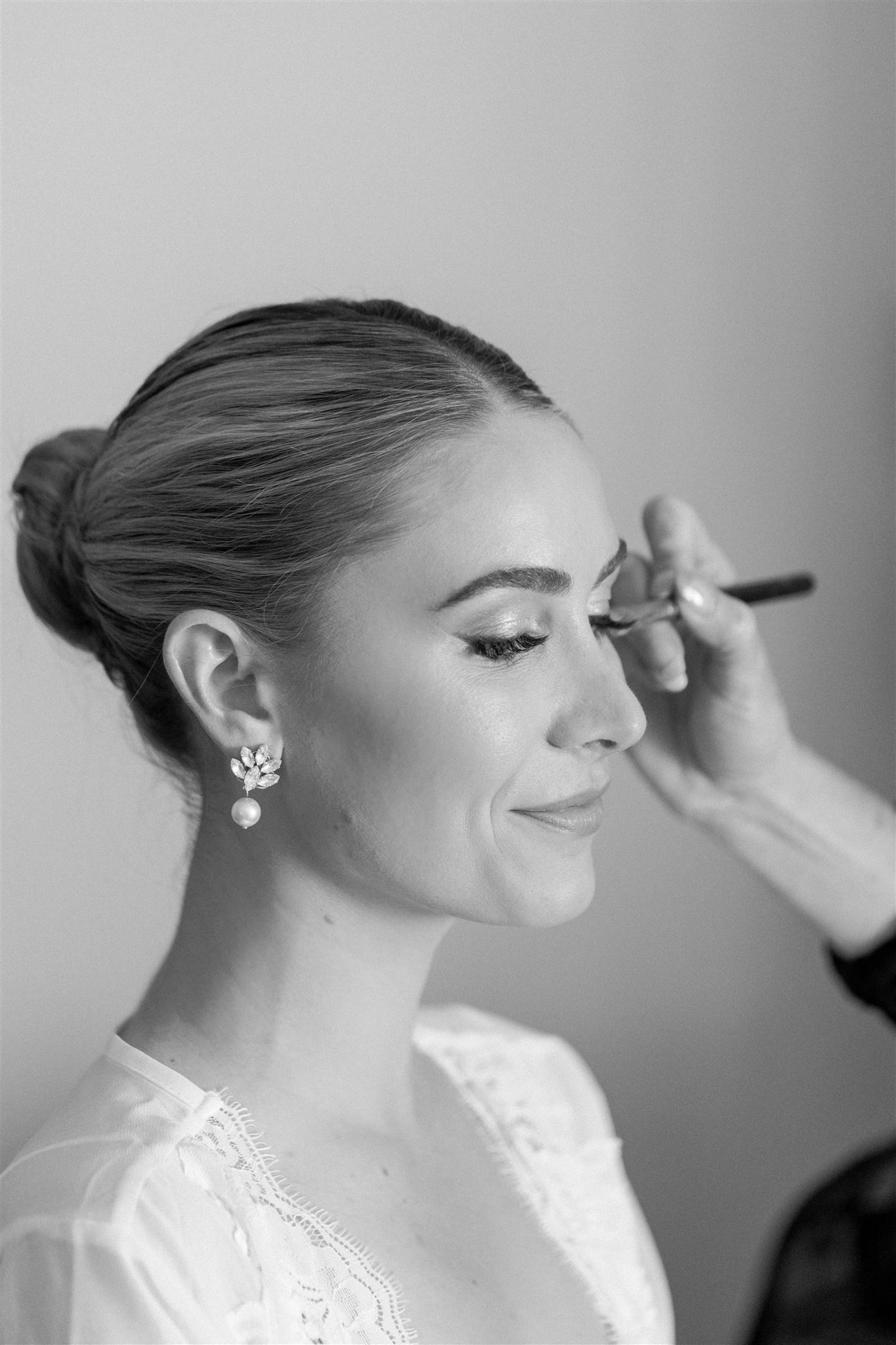 Subtle but Striking!
Now that your face is fully covered and flawlessly glowing, let's move on to the eyes and lips. But remember, natural is the keyword here! A soft blended wing liner – often in brown – is the way to go. Plus, don't be shy when it comes to adding a little pop of brightness in the corner. If you want to go the extra mile, Nicole suggests adding lashes for a more striking look.
When it comes to the lips, try a neutral color with a glossy finish. You'll rock an effortless look but still dazzle all your guests!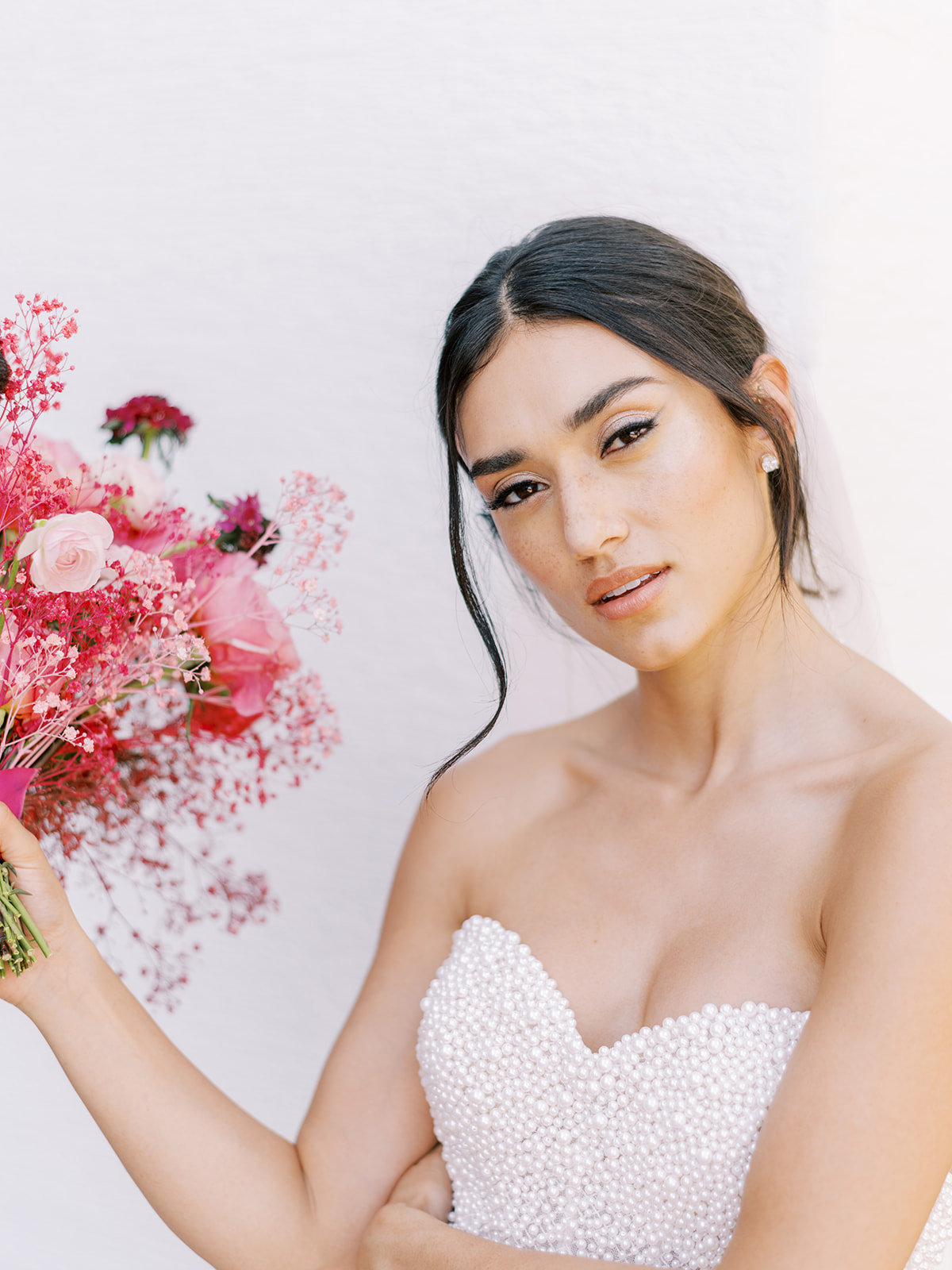 Sleek and Classy
Let's talk about the biggest hair trend right now. Whether you are pinning your favorite hairstyles on Pinterest, scrolling through Tik Tok or admiring gorgeous Instagram influencers, I'm sure you have come across the sleek low bun. It's everywhere! And it's perfect for your wedding day – think Hailey Bieber's bridal look. The "queen of style" looked gorgeous, strutting the classy do on her wedding day. And so will you!
Not only is it a timeless and elegant hairstyle, but it holds up all day long. Strong winds and intense dancing, hair tosses, and even rain, the low bun will look perfect through it all. And, most importantly, you're always picture-ready for any photo op that might come up – from walking down the aisle all the way to late-night celebrations.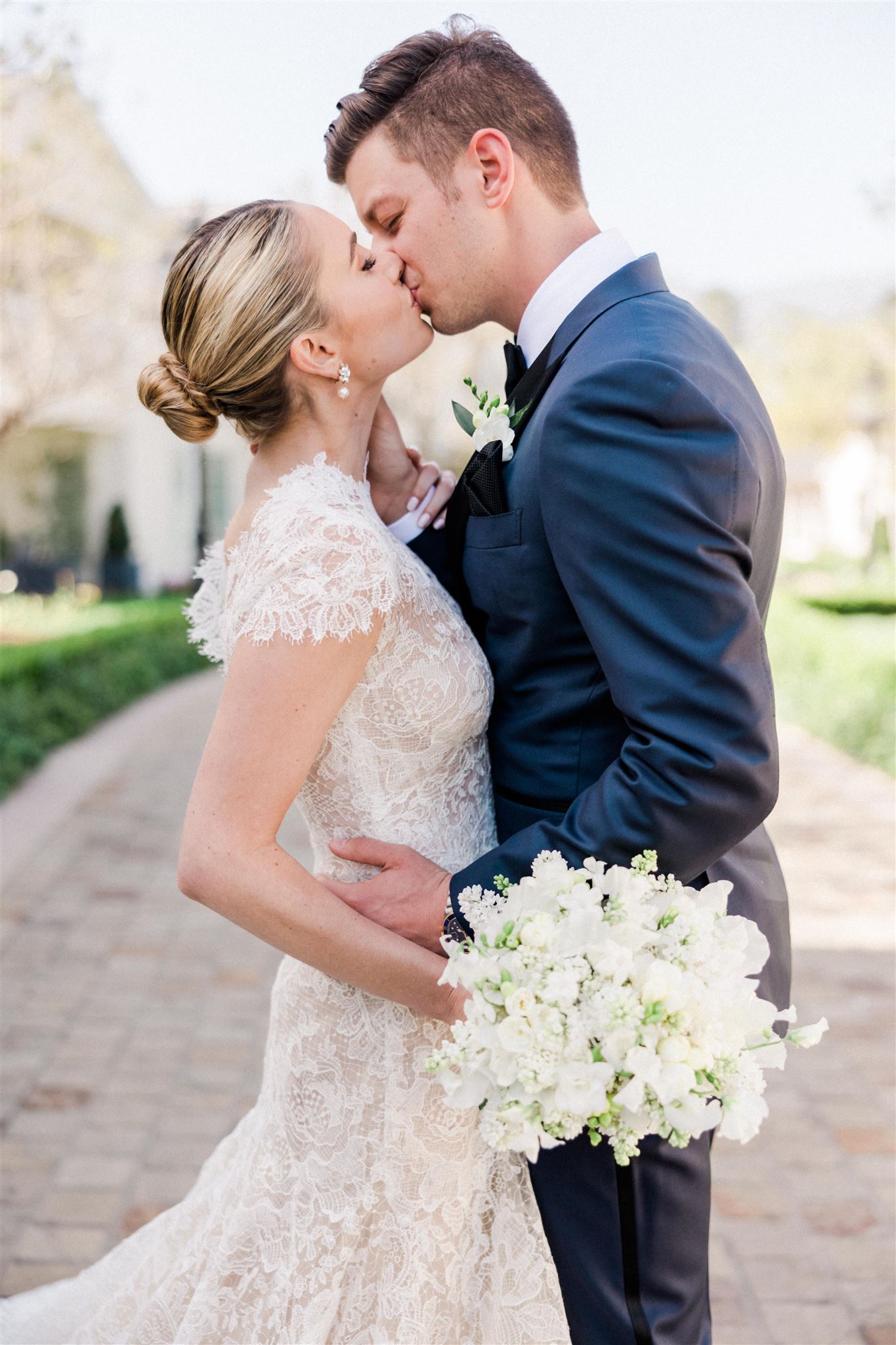 A Winning Look
Remember! Natural makeup, glowing skin, and sleek hair are the musts for wedding glam in the 2020s. Follow each step for an effortless and beautiful bride look, and you will surely earn compliments for years to come.