National Marriage Proposal Day - Who Knew?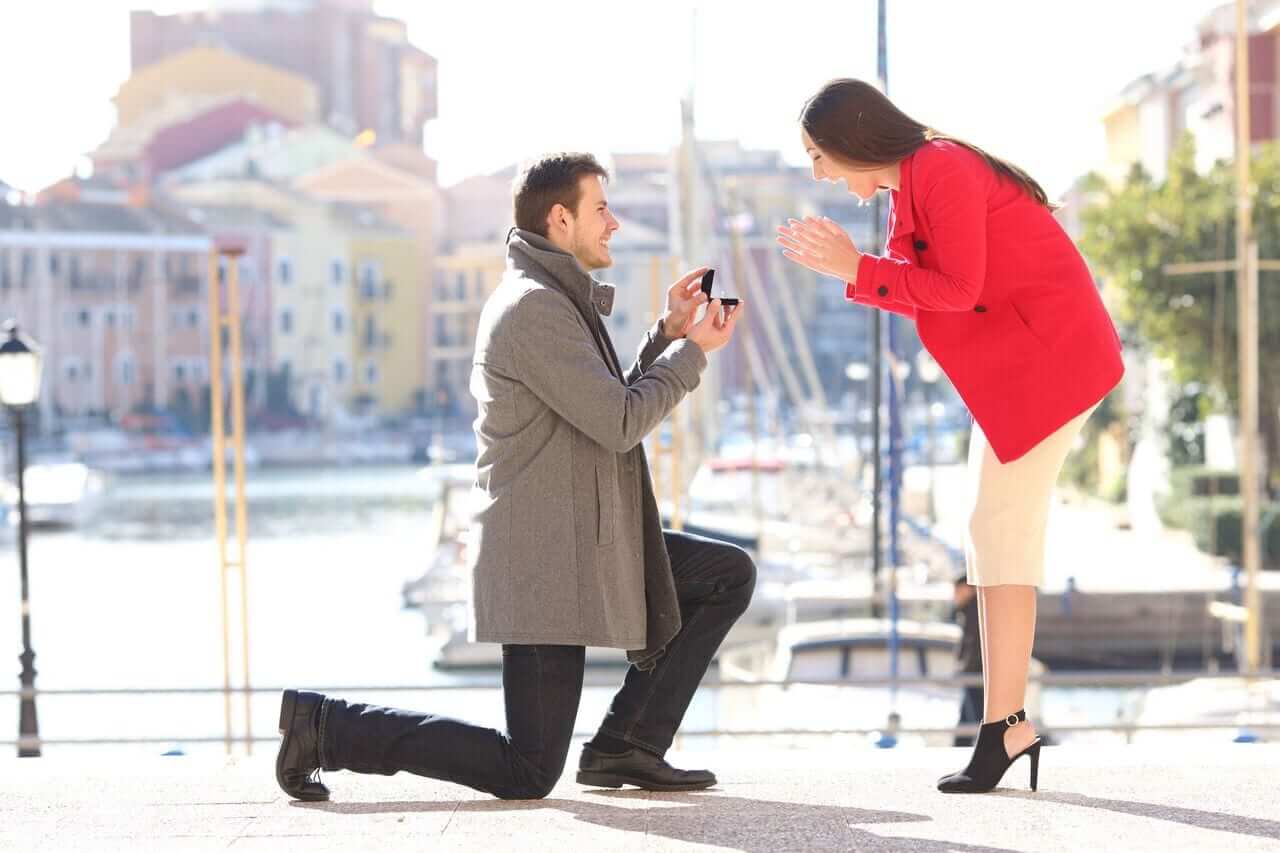 Ever heard of National Proposal Day?  Well, neither did I until recently.  If you're in a serious relationship and haven't been asked the big question, and Thanksgiving, Christmas, New Year's Eve and Valentine's Day have come and gone with no ring in sight, don't worry!  Today is the day you're actually supposed to let Mr or Ms wonderful know you're ready, officially!  No more of those hints you've been dropping for months.
Today's the day!
So you've alluded to how that gorgeous hotel in Tuscany would be the perfect venue for an epic destination wedding, or what a stylish engagement ring you stumbled upon on Instagram or Pinterest – may be more than a few times. But they're just not getting it. So, throw caution to the wind and be blunt…Today's the day!
National Proposal Day may seem made-up, but it was designed with you in mind, so take advantage! Here are some pointers I suggest you go ahead and show or tell your partner:
Plan ahead
1. Plan ahead with the engagement ring store:  If your beloved is not totally sure the ring is what you'll love, they should make arrangements with the store for an upgrade or exchange immediately following the big "YES"!
2. Hire a pro:  The element of surprise is fantastic but requires planning.  If they need a little help, hire a professional proposal planner (yes, they exist and can be very helpful).
3. Hire a photographer:  You'll want that surprised look forever captured and a 3rd party – namely a photographer – will make that happen…And if there is an amazing backdrop to stand in front of, even better!  Think Golden Gate Bridge, the Hollywood sign, the Chicago River.  I'm sure there are some fantastic landmarks where you live!
4. Make it nostalgic:  If you met in a place you both reminisce about, popping the question there will commemorate the experience that much more.
Be careful!
5. Avoid edibles: Be careful about camouflaging the ring in food! Accidents have been known to happen!
6. Hop on a plane: Take a screenshot of the destination you've both been dreaming about and send the message loud and clear.  Another screenshot of great airfare deals may help, too!
Man's best friend
7. Involve your beloved pet:  How does hanging a "Will you marry me" sign around its neck sound?
8. Dress to impress!  If your day-to-day life is on the casual side but you both enjoy a special evening out, lay out a nice new outfit and let them know you're looking forward to something special when you can wear it.