How To Use Pantone's Color Of The Year In Your Destination Wedding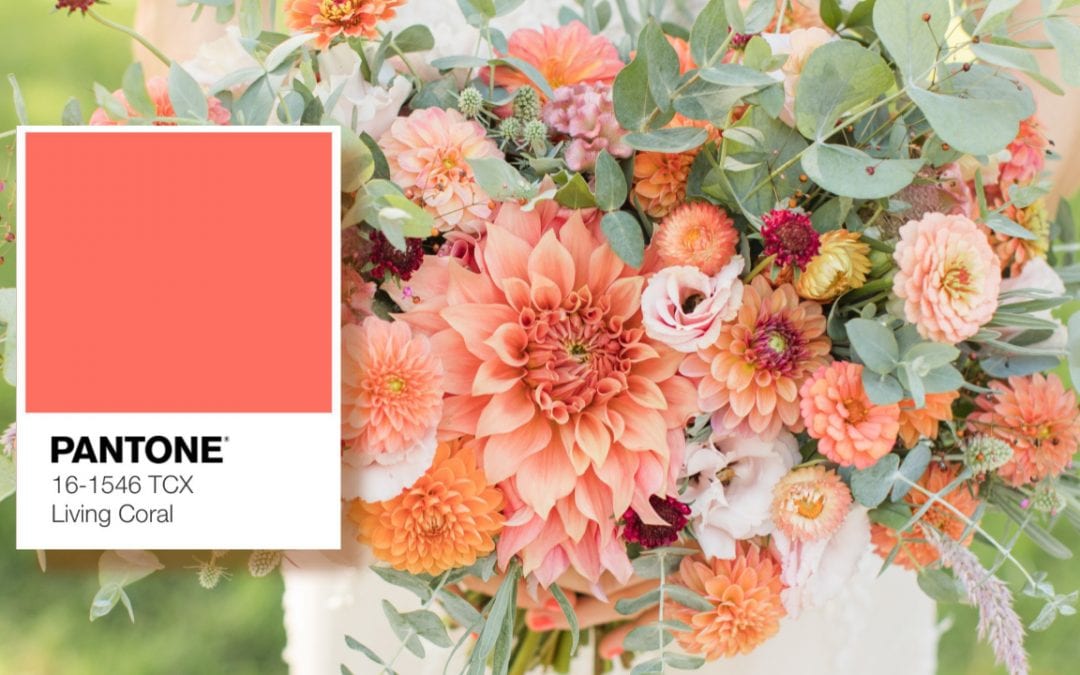 Many people wait with bated breath every fall for Pantone to announce their color of the year. After all, brides and wedding planners use this "trending" hue as a guide for a color palette for nuptials in the coming year. So what's Pantone's 2019 Color of the Year? Living Coral.
According to the folks at Pantone, "Vibrant, yet mellow PANTONE 16-1546 Living Coral embraces us with warmth and nourishment to provide comfort and buoyancy in our continually shifting environment. In reaction to the onslaught of digital technology and social media increasingly embedding into daily life, we are seeking authentic and immersive experiences that enable connection and intimacy. Sociable and spirited, the engaging nature of PANTONE 16-1546 Living Coral welcomes and encourages lighthearted activity. Symbolizing our innate need for optimism and joyful pursuits, PANTONE 16-1546 Living Coral embodies our desire for playful expression."
Playful expression, warmth and nourishment, authentic and immersive, connection and intimacy — all words that we hear many couples use when describing how they want their destination wedding to look and feel. So how can you incorporate Living Color into your destination wedding? Here are a few suggestions.
The Dresses
Let's start with the dress. You can add a Living Coral sash to your bridal gown or select bridesmaid dresses in a hue of coral.
The Flowers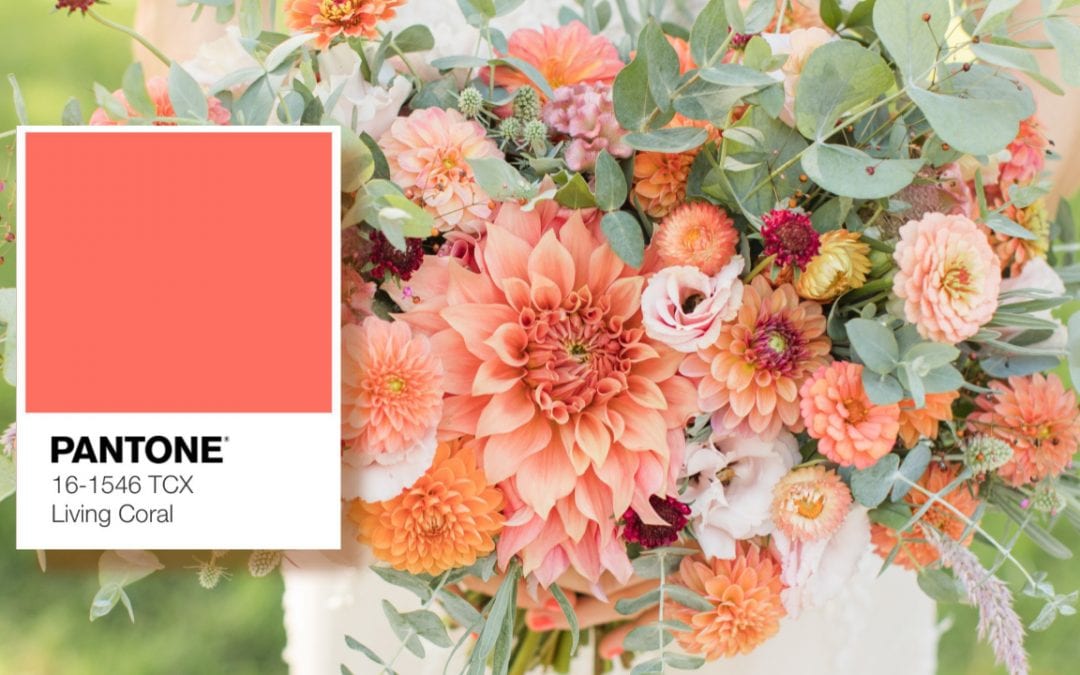 From your own bouquet to your centerpieces, boutonnières — or even the rose petals you may choose to scatter down the aisle — flowers are a fabulous way to incorporate Living Coral into your special day.
Ceremony Decor
If you're getting married at a beach destination, wouldn't it look stunning to have a Living Coral runner marking your path through the sand? You can also accent any ceremony location with lanterns featuring Living Coral colored candles, chair bows, colored lights, Gobos, and more.
Cheers!
Here's a creative way to add a Living Coral element to your wedding — have the mixologist at your wedding venue design a signature cocktail that features the Living Coral color. Something refreshing with orange juice and your favorite liquors will make this a festive and on trend party in a glass.
The Cake
Sit down with your baker and talk ways to incorporate Living Coral into your cake. Maybe it's nothing more than Living Coral colored flowers adorning the cake or you can go really crazy and have a special topper or frosting or fondant in a Living Coral hue. Even better — talk fillings or cakes flavors like carrot or apricot.
Welcome Gift Bags
Are you preparing welcome gift bags for your destination wedding guests? Why not put them in Living Coral colored bags or print out wedding directions and welcomes on Living Coral colored paper.
As you can see, ways to incorporate Pantone's 2019 color of the year, Living Coral, into your destination wedding are endless. We'd love to see how creative you get. Please feel free to comment below with how you've incorporated a Pantone Color of the Year into your wedding or share an image with Wedaways on our Facebook page or tag us on Instagram (@Wedaways_).