Personalizing Winter Holiday Weddings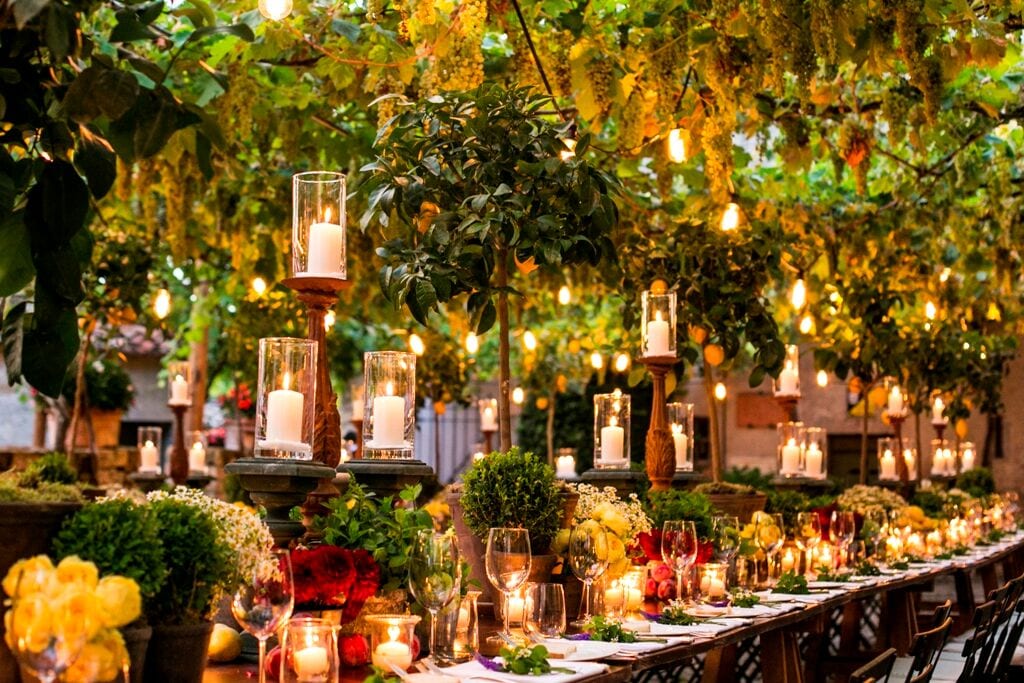 Winter is an awesome season for destination winter holiday weddings. Whether you are off to the snow or headed for the beach, here are a few tips with a twist that is sure to inspire.
Very often couples choose winter holiday weddings to ensure the likelihood of their families attending. Here are my top three tips for incorporating just a touch of three winter holidays — Thanksgiving, Hanukkah, and Christmas — into your celebration. (And when Thanksgiving, Hanukkah or Christmas fall within the same time frame, you may wish to incorporate something of each!)
Thanksgiving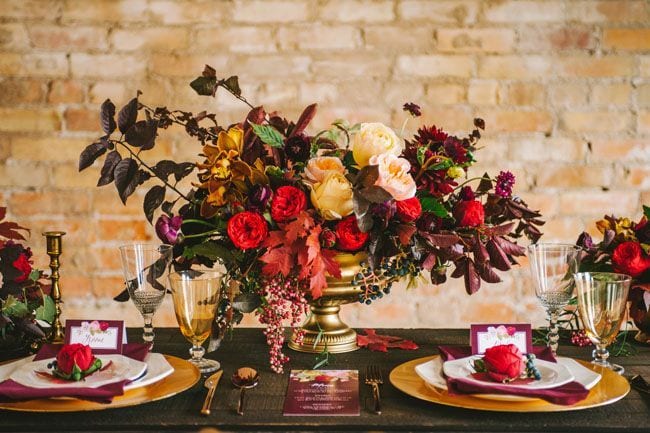 Make the meal festive, but don't serve turkey.
Make it pheasant or venison instead, which will be reminiscent of the past, but super elegant and on trend for today. Have your caterer serve individual soups in covered tureens.   Complete a wintery, elegant and very Thanksgiving feel to your winter holiday wedding dinner.
Create layers with your table décor.
Think mulberry, forest green, burnt orange, chocolate brown.  Layer, layer, layer like you would your winter wardrobe. Here's a perfect time to add table runners and chair covers to create a sense of warmth and depth that otherwise you wouldn't.
Incorporate unexpected, but still holiday appropriate, accents.
Try gold candles in the centerpieces and incorporate fruits in the florals. Small oranges, rich red grapes, and pomegranates, to keep the look fresh and current.
Hanukkah

You don't have to do a blue and white wedding.
While these colors are the hallmark of the holiday, focus more on the spirit of giving rather than trying to stay within a "theme." Present the place cards in the form of wrapped gifts to reflect this aspect of the holiday.
Let there be light.
Known as the "Festival of Lights," Hanukkah provides the perfect opportunity to add in extra candlelight, lanterns, string lights, et al. If you don't want to go as far as to have a menorah as part of your décor, candelabras can serve as a festive nod to the icon of the holiday.
Incorporate holiday language.
The classic Hanukkah saying is "a great miracle happened there" — referring to the oil that lasted eight days instead of just the one it was expected to.  So it is nice to incorporate this idea into the wedding. As a note with your favors, or as a posted sign, tell your guests, "A great miracle happened tonight, thanks for being a part of it!"
Christmas

Put up mistletoe in the photo booth.
Turn your photo booth into a kissing booth — no one can say no to mistletoe, after all. Your guests will love it and, you never know, you could end up inadvertently playing matchmaker for your single guests.
Make it metallic.
Pay homage to the popular Christmas song "Silver and Gold" by decking out your winter holiday wedding tables in both metallics.   This will provide a chic, holiday feel without resorting to green and red decor, which can look less elegant.
The little ones: Trim the flower girl and ring bearer.
There are few things more darling than seeing the little ones walk up the aisle before the start of the ceremony. And, because their outfits tend to be more flexible than the ones worn by the adult members of your bridal party (in that you can have more fun with little protest), you can make them a bit more winter holiday weddings-themed. Trim their outfits with festive accouterments — flocking, bells, even angel wings, if you so desire — and you'll have everyone aww-ing in their seats.