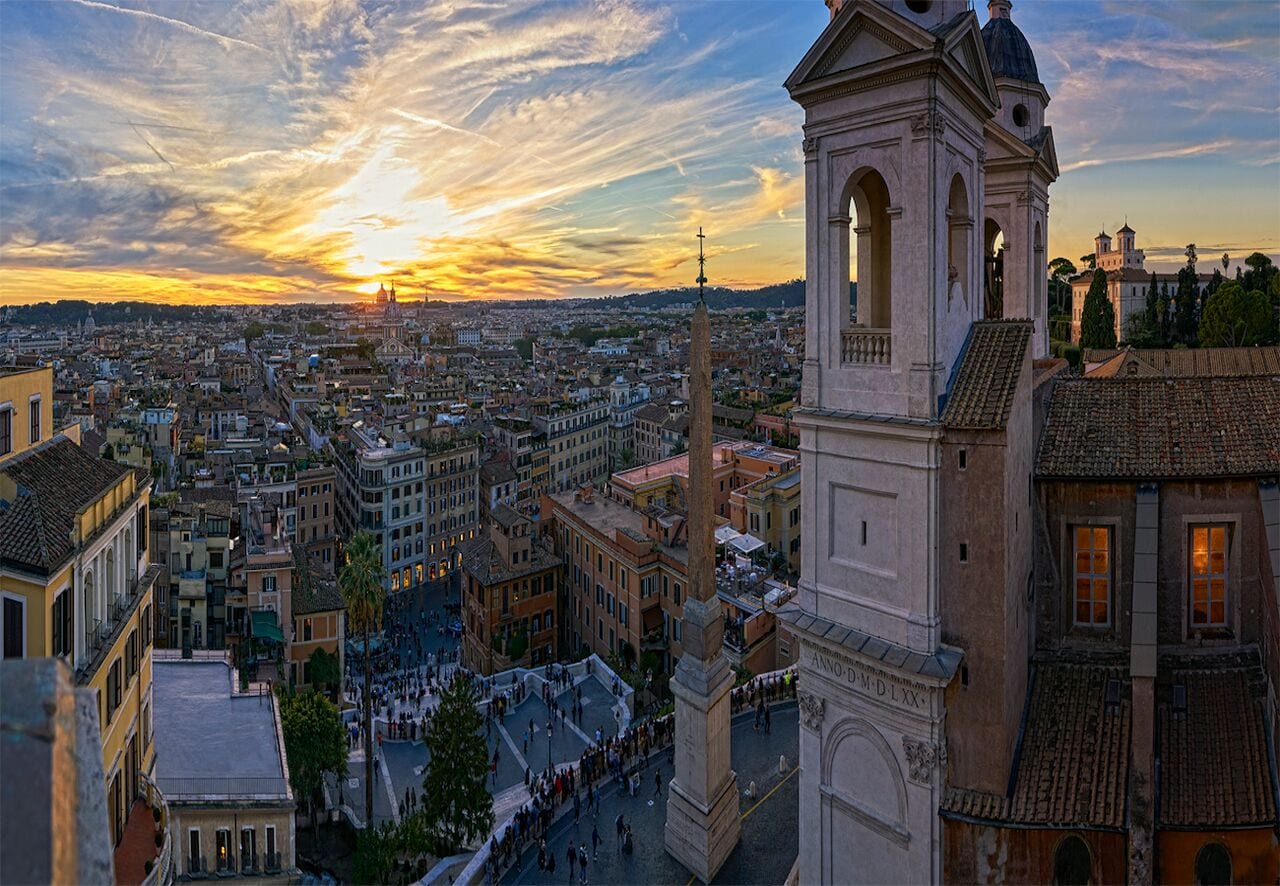 Could there be a more beautiful setting in which to celebrate life's most special moments than Rome?  After all, Rome is the root word for romance.  Let's take a journey: romantic dining in Rome!
Palazzo Manfredi
At Michelin starred AROMA Restaurant at Palazzo Manfredi, quintessential Rome is reflected in a menu of classic Italian dishes on a picturesque outdoor terrace offering an unparalleled Colosseum view.
Both a feast for the eyes and palate, enjoy Michelin star cuisine.
Start with delicious pasta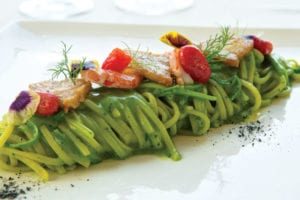 Finish with a decadent dessert!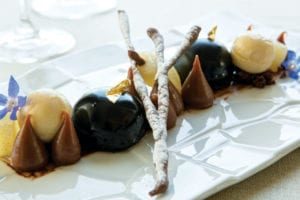 Hotel de Russie
If it's a secret garden you imagine for the ultimate romantic afternoon, consider Hotel de Russie, a tranquil five-star oasis where modernity and heritage beautifully align.
Gourmet menu options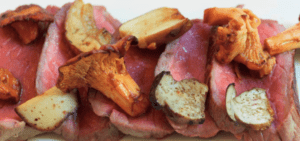 Tantalizing desserts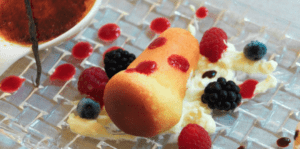 Gran Melia Villa Agrippina
Once used as a church in this historic 19th-century building, today The Library is an elegant and stylish salon open during the winter as a Martini and Pommery Champagne bar or for Afternoon Tea. A quiet refuge that exudes history: enjoy the perfect Roman aperitif next to the fire, with breathtaking views of the Vatican walls.
Elegant presentation

Abundant platters

Roma Hassler: Stairway to Heaven
Entering Imàgo, the Hassler's 6th floor panoramic Michelin starred restaurant in Rome with its unique view over the city, and be greeted by a beautiful life-size painting that fills each window of this spectacular location loved by the Roman locals and international guests alike. Soft music, elegant and refined decor with an antique-wooden inlay, and the romantic play of light reflecting on the mirrors, all create a magical atmosphere, a sense of being in another time and space in a restaurant steeped in memorable history.
Imago at the Hotel Hassler Roma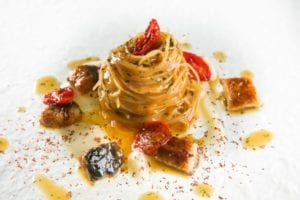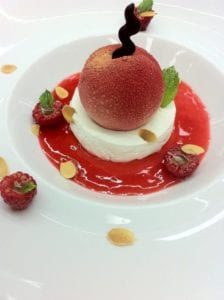 Hotel Eden
The Michelin-starred fine dining experience with equally spectacular views, Chef Fabio Ciervo utilizes Rome's bounty of fresh produce and herbs in his bold and native cuisine.
Healthy gourmet feasting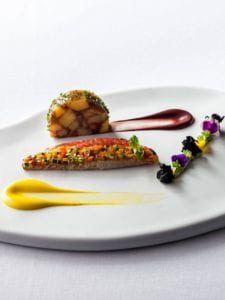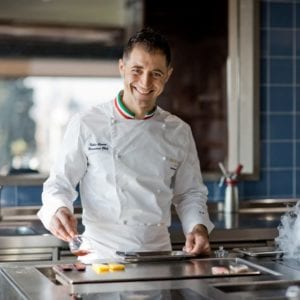 Chef Fabio Cieverno