Sicily, Italy For Destination Weddings And Honeymoons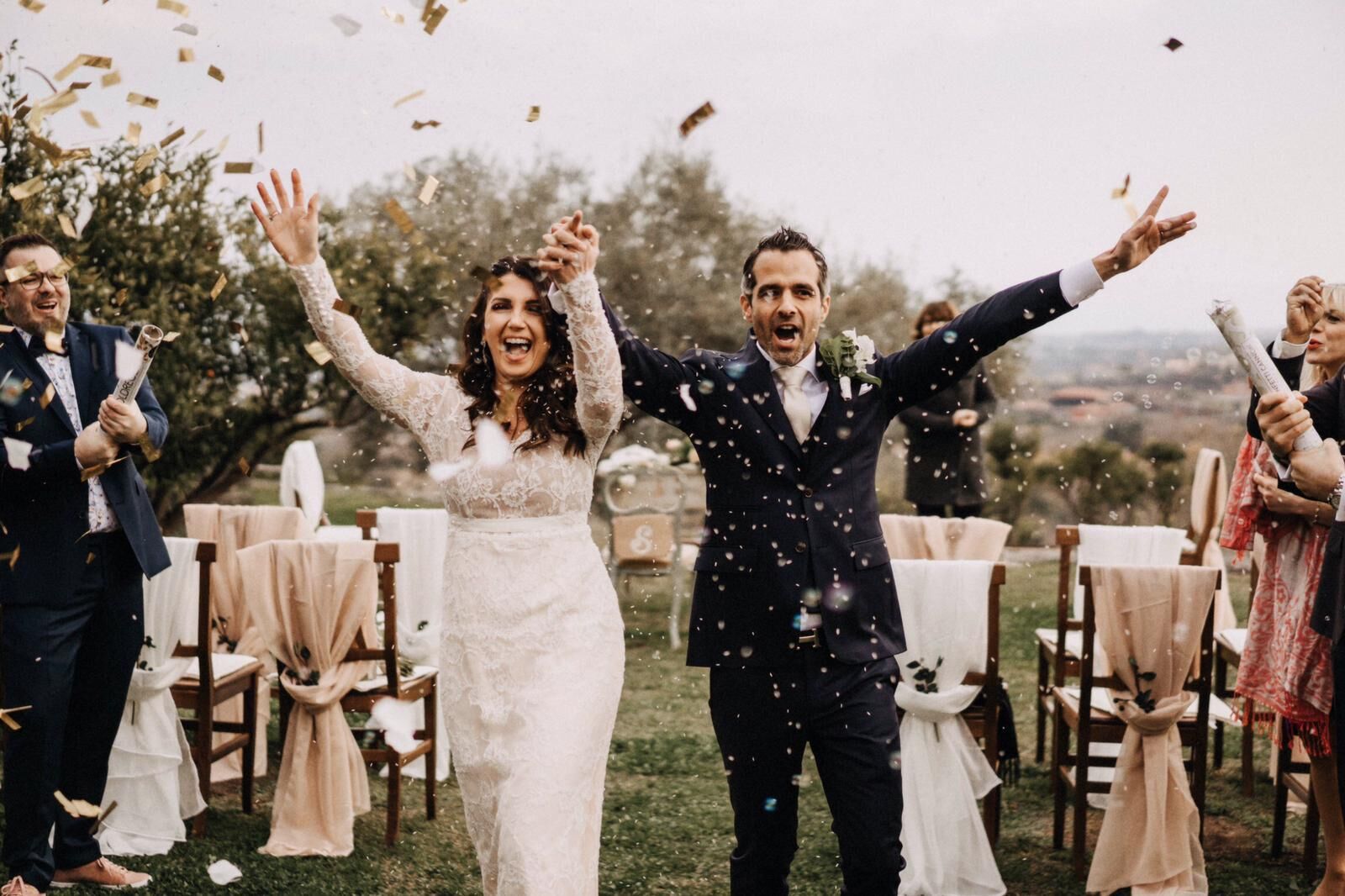 We've invited Monaci delle Terre Nere's owner, Guido Coffa and his partner, Ada Calabrese, to share what makes Sicily and their gorgeous property the perfect Italian destination for your wedding and honeymoon.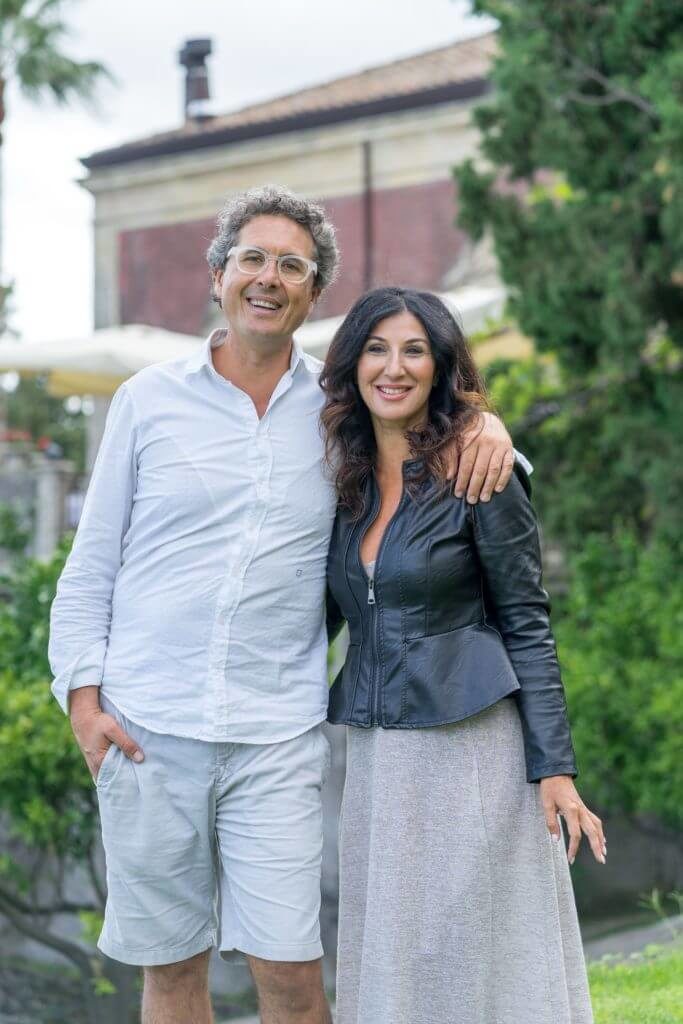 Sicily offers city, coast, and country all in one place!
Sicily is completely unique and different from mainland Italy, with different food, traditions, music, and personality. The layers of history and culture are combined with abundant nature – and the largest active volcano in Europe! This adds to the vibrant energy you'll find everywhere on the island. And there is so much to do and see. So if your guests are coming from all over the world, they'll be certain to have plenty of world-class experiences to enjoy. Taormina and Catania are lively and colorful cities to explore. The landscapes and seascapes around the entire island are breathtaking.
What makes Monaci delle Terre Nere so special?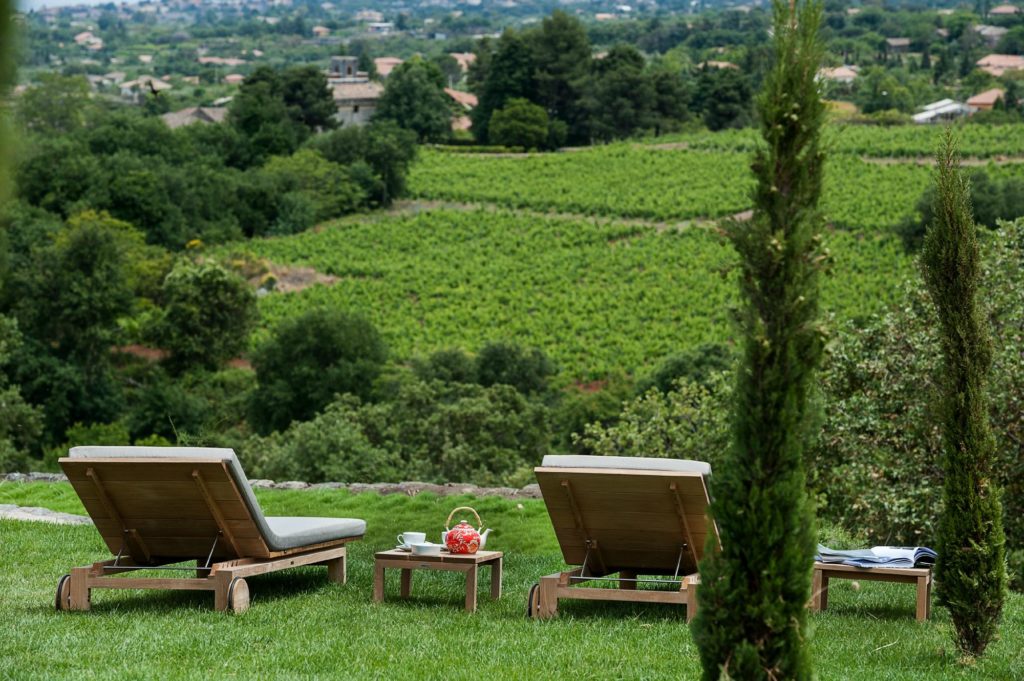 When we came across Monaci delle Terre Nere, we felt we had discovered a very special place. Its very location is intoxicating with Mount Etna in the background and the glittering sea on the other side. The main house and villas are positioned on a series of foothills. They are scattered across grassy terraces, acres of vineyards and olive groves. The pool has a fantastic vista and it's lovely to just wander around the paths and trails of the estate. Secret spots like the treehouse, scented herb garden, and native-fruit orchards are perfect for intimate private dinners, or picnics. At nighttime, you can see the lights of Acitrezza on the coast which makes the place feel magical.
What makes a Sicilian wedding different?
Our in-house wedding team works closely with couples to personalize and plan weddings from the smallest detail to the grandest gestures. From the arrival aperitivi (cocktails and hors d'oeuvres) and floral displays to delicately-scripted and customized signage, we enhance the creative details to make each event memorable. It's important to really discover their dreams and make them all come true.
Since opening in 2012, we've hosted some incredible weddings and celebrations here. Sicily is famous for its food, wines and delicious delicacies. We serve celebratory dishes that are unique to the region. How does fresh, heritage-grain pasta with swordfish, and aubergines (eggplant) with pistachios from Bronte sound? Traditionally bridal parties eat a five-course menu. Followed by a lavish spread of Sicilian desserts and, of course, a gorgeous wedding cake! Finish off the night dancing until the sun rises.
We design and produce bespoke menus with ingredients from our organic gardens, or from specially-selected suppliers nearby. We try to be zero-km as much as possible. Wines are sourced from Etna's best wineries – including our own – which are gaining global renown as the wine-growing conditions here are completely unique.
The estate as a wedding destination…
Monaci delle Terre Nere is small enough to feel very private, but also large enough for everyone to find space and time to enjoy themselves. It's great for destination weddings because you can book the property for "exclusive use".  All 27 rooms, suites, and villas are reserved for your wedding party alone. This way you will have the entire place to yourselves. Vistas over the volcano and down to the sea provide unforgettable scenery for wedding photography and wedding video. Scheduling a 2-3 day celebration here is the perfect amount of time to enjoy your friends and family in one of the world's most spectacular locations.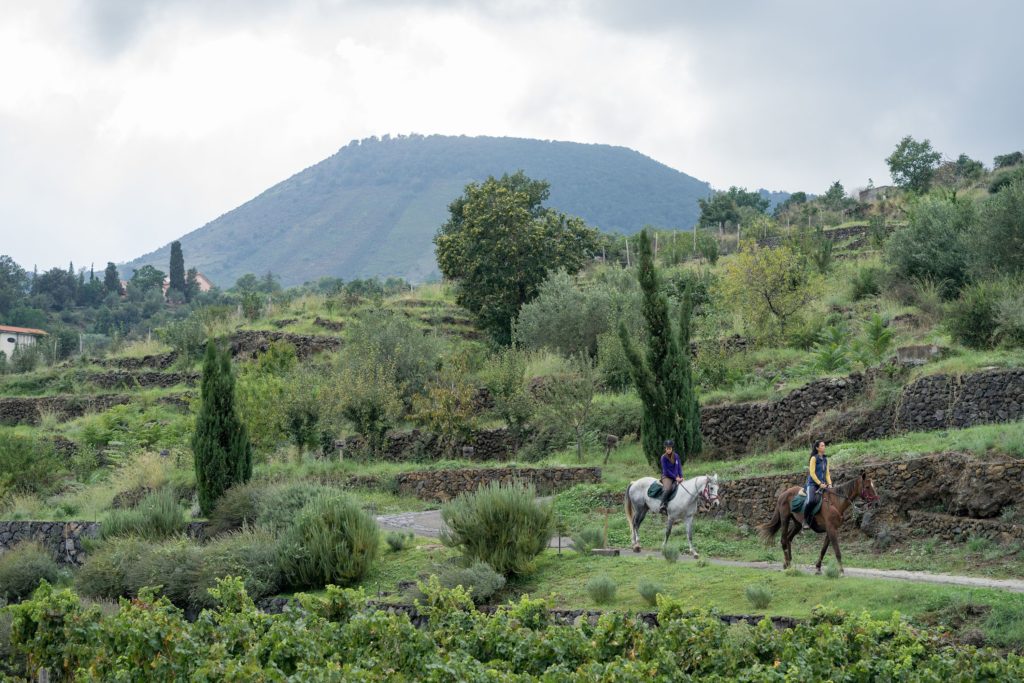 Here are some of our favorite wedding ideas: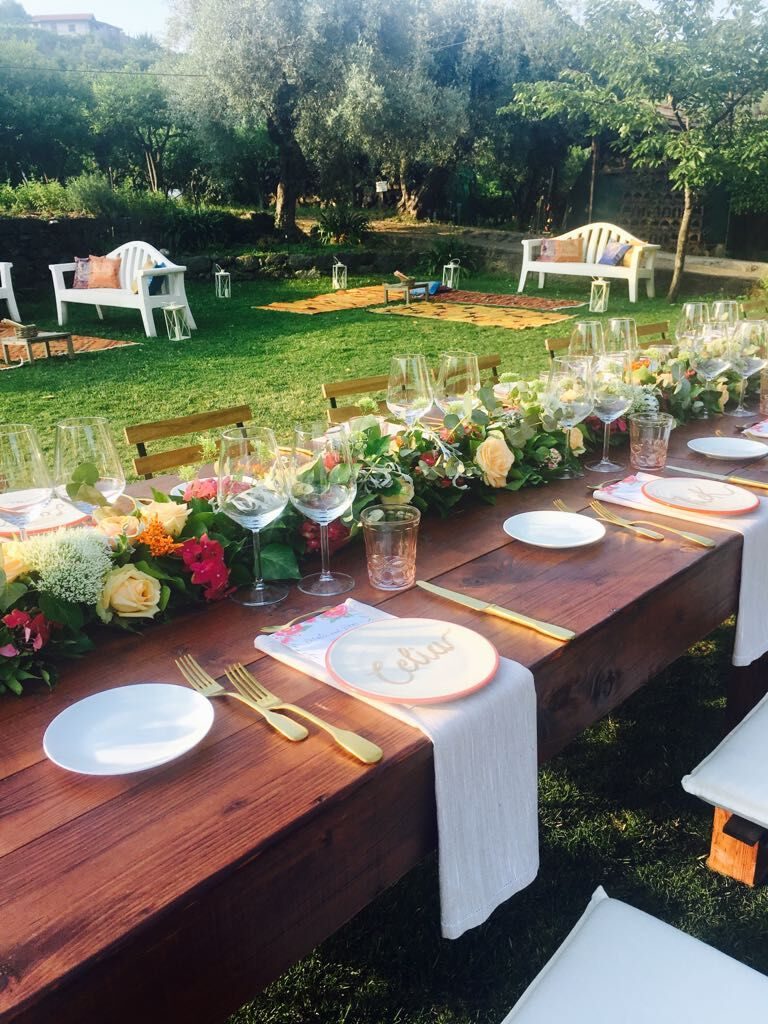 Styling:
Tap into Italy's most romantic century: the 1800's. The wedding dinner can be styled using crystal glassware, gilded cutlery, and candelabra, with tables dressed all in white with antique lace and linen.
Flowers:
We work with the most talented local florists, to choose flowers for their air of sophistication and symbolism: like scented roses, jasmine, and peonies.
Sweet treats:
Sicilians have a sweet tooth! Throughout the wedding delectable treats to eat and drink give the air of a genteel house party: almond-paste sweetmeats, towers of jewel-like candied fruits, dishes of mulberry granita are all lavishly served.
Sip: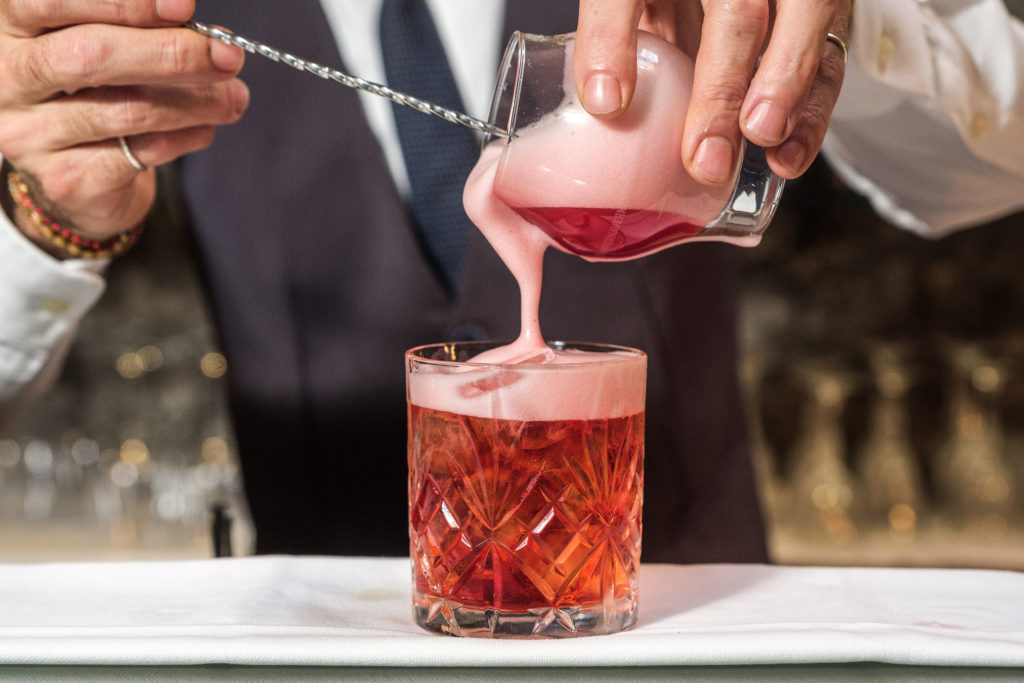 Create a signature cocktail for your event with the help of Convivium Bar's expert mixologist. Home-made herb and citrus syrups give a flavor of the past, served in delicate stemware. Sicilian sparkling spumante is a classic too!
Dine:
Wedding meals are paired with the estate's own wines, from classic sparkling wines to Etna reds and whites. The organic kitchen garden provides seasonal produce, used to create a highly personalized menu.
Experience:
Beyond the estate, Sicily's Baroque towns and cities are on the doorstep. Central Catania, with its magnificent cathedral and 18th Century palaces, is just 30 minutes away. Venture just a little further to scenic Caltagirone, famed for its colorful ceramics (ideal for finding party favors or guest gifts too!). For nature lovers, treks and horse-rides on Etna are a must. And remember to book a private sailboat to take a trip out to sea to the Aeolian Islands.
For more details check out Monaci Delle Terre Nere and let us know when you're ready to plan your pre-wedding trip, wedding or honeymoon with us!