Sicily Weddings & Honeymoons
Guest post by Sarah Kearney
Click on images to expand.
The Island of Sicily is Italy's largest region and is also its most varied. There are beautiful offshore islands, endless coastlines, rugged mountains, gorgeous beaches, romantic towns, volcanoes, and dreamy hilltop villages, making it unlike any other place in the world.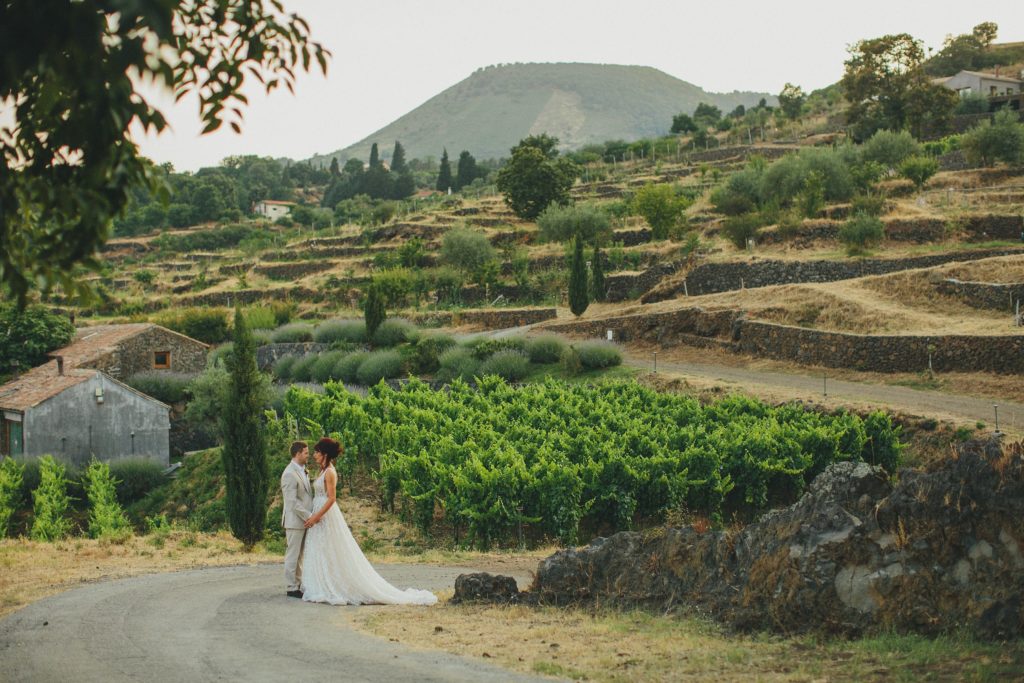 Sicily is a land full of myths, legends, and romantic love stories. It is a place where you are immediately seduced by its outstanding beauty, gastronomic food, rich culture, and the Sicilian people who are so passionate about their island, making it a perfect destination for weddings and honeymoons.
When to go
The climate is warm and sunny for nine months of the year, making it ideal for those looking for great temperatures and an abundance of sunshine, vital elements for a destination wedding or honeymoon. Glorious weather equals happy guests and happy honeymooners.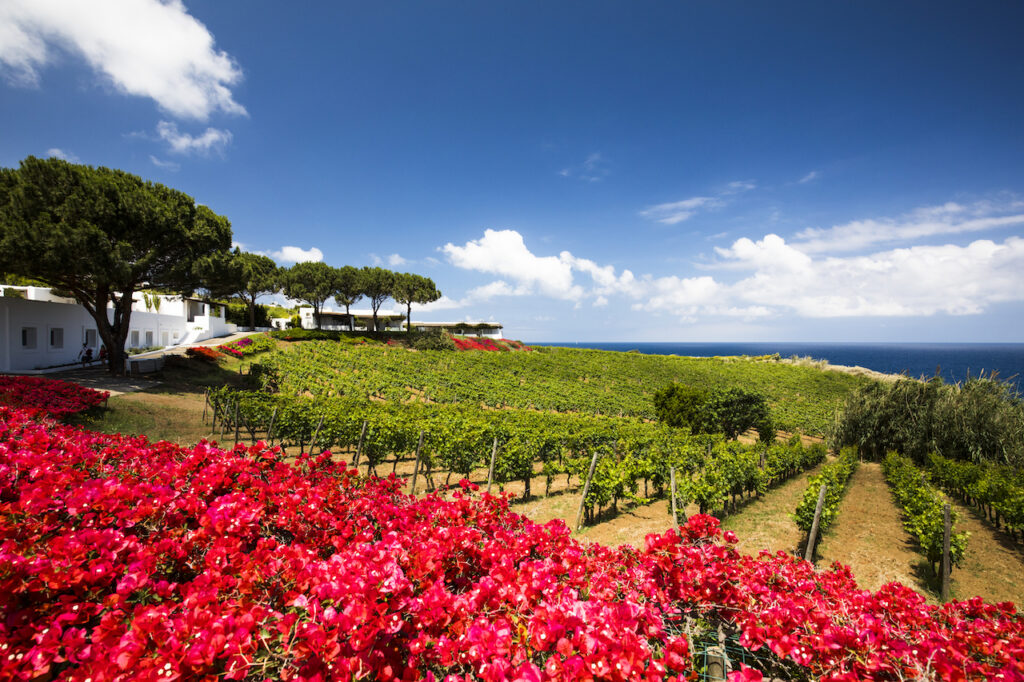 Spring arrives early in March with the almond blossoms; it is also when the orange and lemon trees bloom. May and June are perfect if you want a warm temperature to enjoy the beaches with crystal clear waters without the summer crowds. In July and August, the temperature rises. September, October, and November are pleasant months to enjoy grape harvesting in the wineries and olive picking in the countryside.
Weddings
Civil, church, and symbolic weddings along with elopements can be planned with ease, and you are spoilt for choice with some of the most beautiful and unique wedding venues in the world.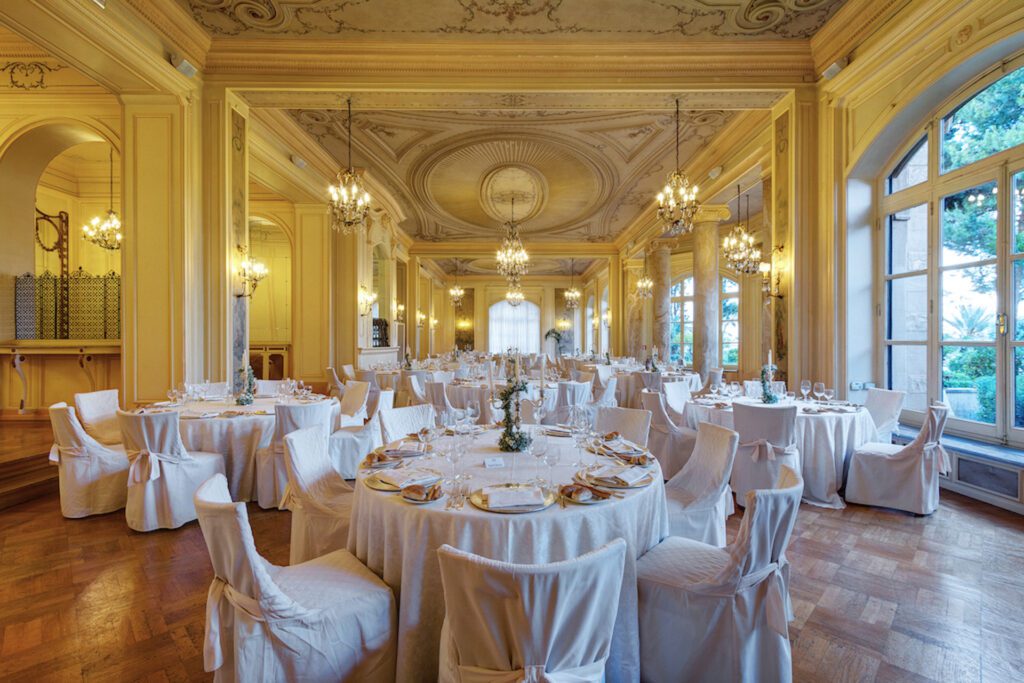 From luxury 5 star hotels and golf resorts with spas, historic castles, boutique hotels, restored ancient private villas and palazzos, vineyards on the majestic Mount Etna to weddings on a beach or a luxury yacht, countryside weddings in an agriturismo surrounded by citrus groves and olive trees, the possibilities are endless to create a wedding that your heart desires.
Sicilian Inspiration
With inspiration in mind for your wedding, what could be more inspiring than the colors of the cerulean Sicilian sea, seashells, corals, and starfish, handmade Sicilian white lace veils, the oranges and lemons from the citrus groves, bouquets enhanced with olive branches or the ruby red colors of the volcanic wines?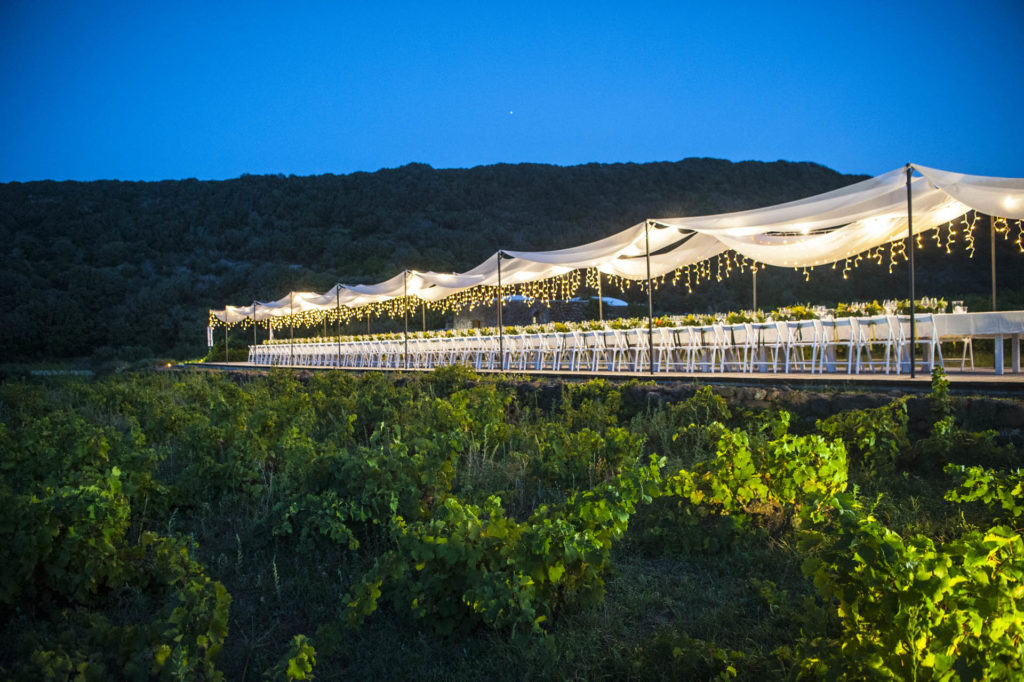 Sicily is a foodie's paradise, and being an island, you can expect excellent fish and seafood, along with tempting pasta dishes followed by the most delicious indulgent desserts. Sicilians love their traditions, and a wedding is one event in which Sicilian customs are still alive. Of course, the food at a wedding is of the utmost importance. After several delicious courses, the dessert table is always very popular, originating from the "Venetian Hour," which is an old Sicilian tradition of having an array of pastries, fruits, and cakes in great quantity.
Honeymoons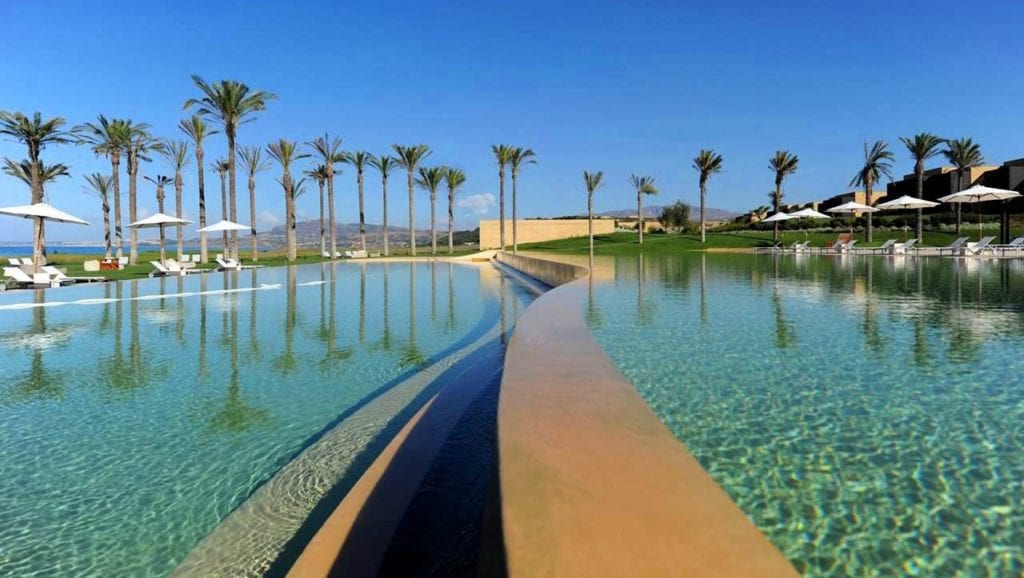 For your honeymoon in Sicily, you are spoiled with a choice of delightful accommodations and activities. Whether you are a lover of art, history, mythology, food, wine, or literature, walking and hiking, a Godfather movie fan, or if you are just a sun worshipper of beautiful beaches or enjoy lazy days aboard a yacht. Many adventures are found on the volcano Mount Etna, such as off-road jeep experiences, quad biking, hiking, wine tasting, helicopter tours, horse riding, and donkey trekking. There are exciting excursions to all parts of Sicily and its islands, and it also is home to three top-class golf courses. Cooking classes for two are always a popular and fun activity for happy couples. The beaches are some of the most beautiful in the world, with many to choose from long sandy beaches, rocky beaches, and beaches that are protected nature reserves. Snorkeling and diving for all levels of experience are readily available to explore the corals, underwater archaeological sites, ancient shipwrecks, and the colorful marine life found beneath the Sicilian sea.
So why not check-in and check out Sicily, where you will be met with the warmest of Sicilian welcomes and best wishes!!!
BIO
Sarah Kearney was born in the UK and has worked in weddings and events in London for fifteen years. Twelve years ago, she visited Sicily for the first time and was immediately seduced by this magical island and its culture. Two years later, she bought her Sicilian home, got adopted by many Sicilian families, and became addicted to cannoli. Her love for Sicily inspired her to write a blog called White Almond Sicily, sharing travel tips, trip advice, and living life "The Sicilian Way," writing in a fun and visual way using her photos. She now divides her time between London and Sicily with her husband and their rescue dog Daisy.