Wedding Dress Shopping Tips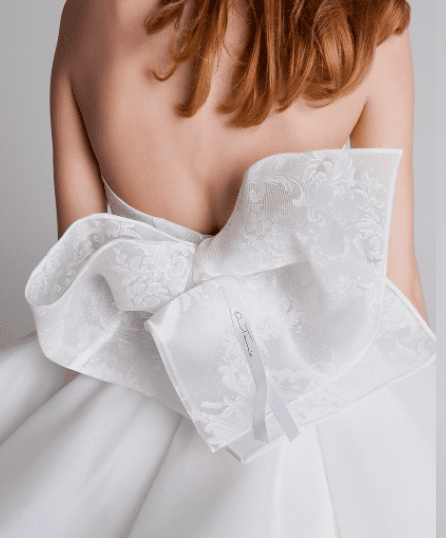 Wedding dress shopping is either something you're looking forward to, or something you're dreading.  If you feel in great shape and have the perfect dress in mind, this will be fun.  If you are feeling uncomfortable about your physique, this could be an exercise in frustration.  Let these wedding dress shopping tips put your mind at ease.  Being prepared will make shopping a wonderful experience all around.
Be prepared
But if you've never shopped for a wedding dress before, what does that mean?
Do your research
Educate yourself about pricing.  Will you be comfortable spending $1000.00, or can you spend five or ten times that amount?  You'll only wear this wedding gown once, but oh what a once!  Therefore, determine an amount that won't break the bank and I promise you the perfect gown out there is waiting for you!
Choose your shopping buddy wisely
This shopping experience is very personal.  It will establish a trusted camaraderie between the stylist and you.  If you don't create this trust, you won't get the service you deserve or find the gown of your dreams.  When too many people are along for the journey, there are distractions.  A rapport is difficult to establish and you may miss out on the stylist's best skills and knowledge simply because there is just too much noise.  So choose someone you are close with and can trust to come along, and leave the entourage behind.
Look at various styles
A wedding gown will reflect your personality.  Whether you decide on a princess gown with a billowing skirt and train or a sexy silhouette with a plunging neckline or back, this is the vision Mr or Ms. Wonderful will have in their mind forever.  Some brides choose a style that is quite similar to their everyday persona.  Relaxed or tailored.  Simple or chic.  If you go into the salon with some ideas, your stylist will be able to pull the looks for you and you can fall in love or rule it out!
Bring heels the height you plan to wear
Depending upon your height, the heels you wear on the wedding day could very well determine the way the skirt of your wedding gown will look.  Wedding gowns are made with a standard "hollow to hem" length, that averages around 60″.  This, for the average woman, is very long.  No matter your height, if you wear a pair of heels similar to the height you plan to wear on the wedding day, your stylist will be able to measure the length at the time of purchase, so that when your gown arrives, the length will need only minor adjustments!