All-Inclusive Luxury Your Wedding Guests Will Love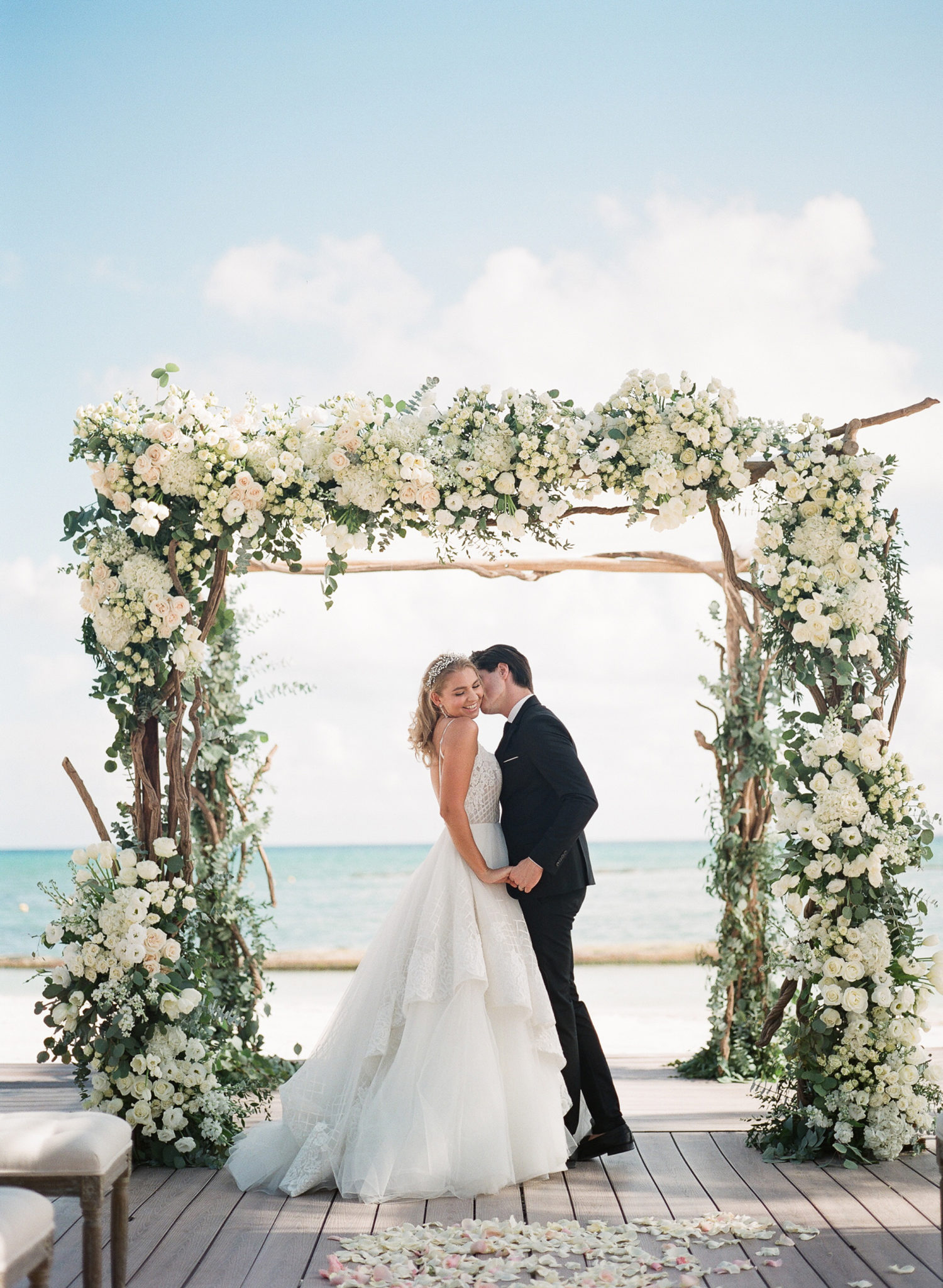 It's your big day and, of course, you want to share it with the most important people in your life! And if you're opting for a destination wedding (yay!!), you'll want to be sure your guests are thoroughly enjoying their entire experience away from home. Because not only are they dedicating their precious time to celebrate this important milestone with you, but they'll also be spending money on air tickets and hotel reservations, which can be pricey but you know they'll happily buy them for you! It's natural for your guests to expect a little gratitude and generosity for having traveled all distances to spend time with you. Providing them with an all-inclusive luxury experience would be a lovely gesture AND a smart move all at the same time.
Naturally, your wedding will serve as the highlight of their experience and then they may just make a vacation out of it! There's no better thank you gift to give than comfortable and luxurious experiences. So, help to create memories that last a lifetime at your dream destination wedding. How?? By making sure your guests love their stay and overall experience at an all-inclusive luxury wedding venue. It's win-win and here are some important reasons why:
All-inclusive means guests pay based on a per-person basis, not a per room basis.
All food & beverage consumption is included in this per-person rate.
Upgrades such as room type & top-shelf alcohol are available at an additional charge (but at some resorts, included).
Guests can break up into small groups and enjoy dining anywhere on the property without any tab presented at the end of the meal!
Wedding packages may also be available and vary by resort.
Many items that would have to be rented elsewhere, could be part of the property's inventory, therefore also included.
The per-person rate your guests pay will count towards your F&B (food & Beverage) for the wedding reception.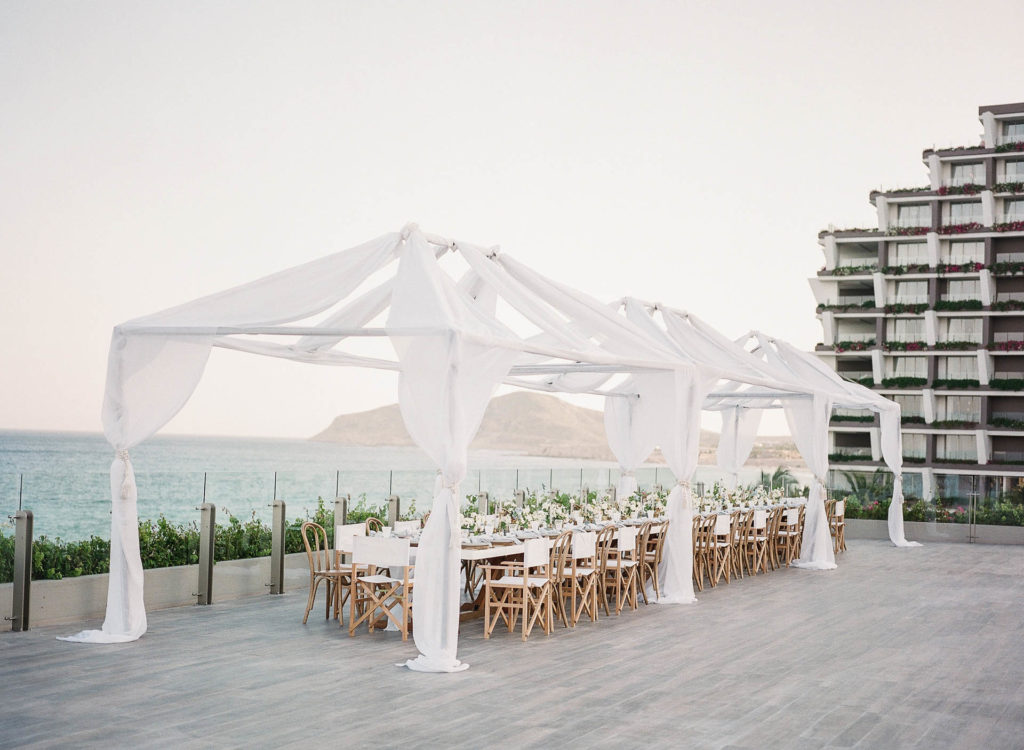 All-Inclusive Luxury Venues are Ideal for Destination Weddings
The months leading up to your wedding will be filled with so many details to decide on. You'll spend days or weeks looking for suitable venues for your ceremony and the reception. Then, you'll sift through a plethora of service providers including cake bakers, caterers, florists, rental options, entertainers, and photographers., just to name a few! Until you can narrow down on your final favorites.
This is the reason newly engaged couples often turn to all-inclusive luxury venues. These venues guarantee a hassle-free wedding and reception on the same premises. Apart from providing an ideal setting, such venues specialize in chalking out every detail required for you to have a memorable celebration.
More couples are choosing destination weddings each year. Many seek south-of-the-border options in Mexico, the Caribbean, or further such as the Maldives, etc. In these cases, all-inclusive wedding venues make the most sense. Let your wedding planner, the venue coordinator or onsite wedding planner, take charge of all your requirements. The decor to catering and everything in-between will be presented to you. Even entertainment options will be suggested! The wedding planning itself will be less time consuming so you'll really look forward to the wedding date and all that comes with it!
You'll arrive for the celebration with more time and freedom to spend time with your loved guests.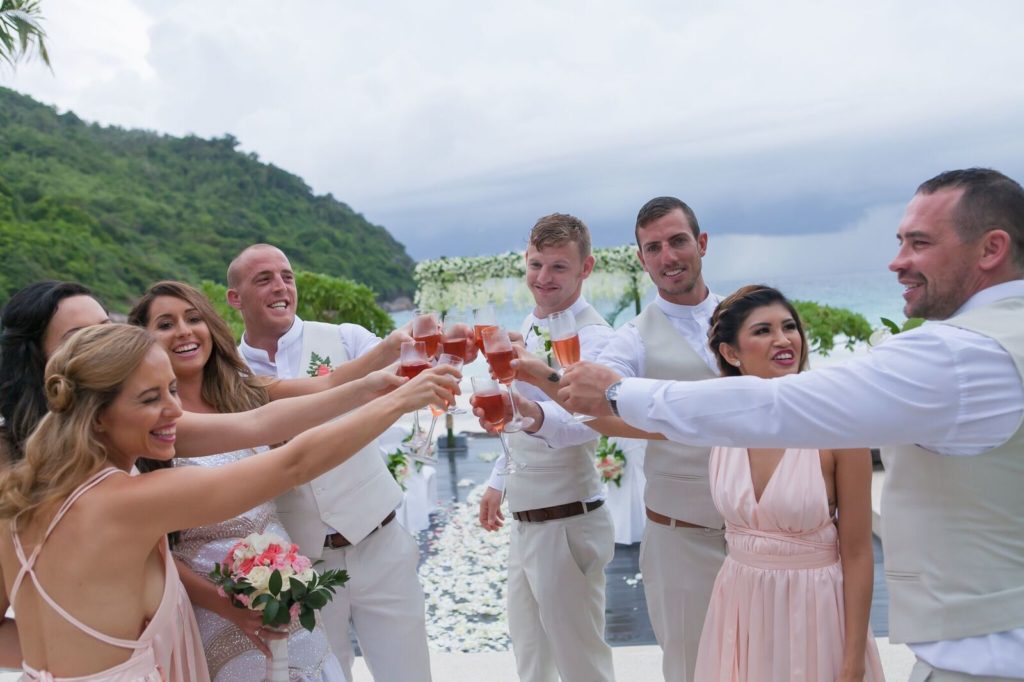 Affordability
At all-inclusive venues, your guests will pay a per person, per night fee for their accommodations with all the meals & beverages they enjoy on the property included.  They will know their total investment completely upfront and there is no paying based on consumption. This makes it so easy for everyone to fully enjoy their experience without worrying about every time they order a cocktail or snack by the pool! Please note, however, that at some resorts, top-shelf alcohol is either not available or is available at an extra charge. You'll have to ask about this. Either way, this translates into a more affordable experience for your guests with meals that can really add up over the course of a multi-day wedding celebration.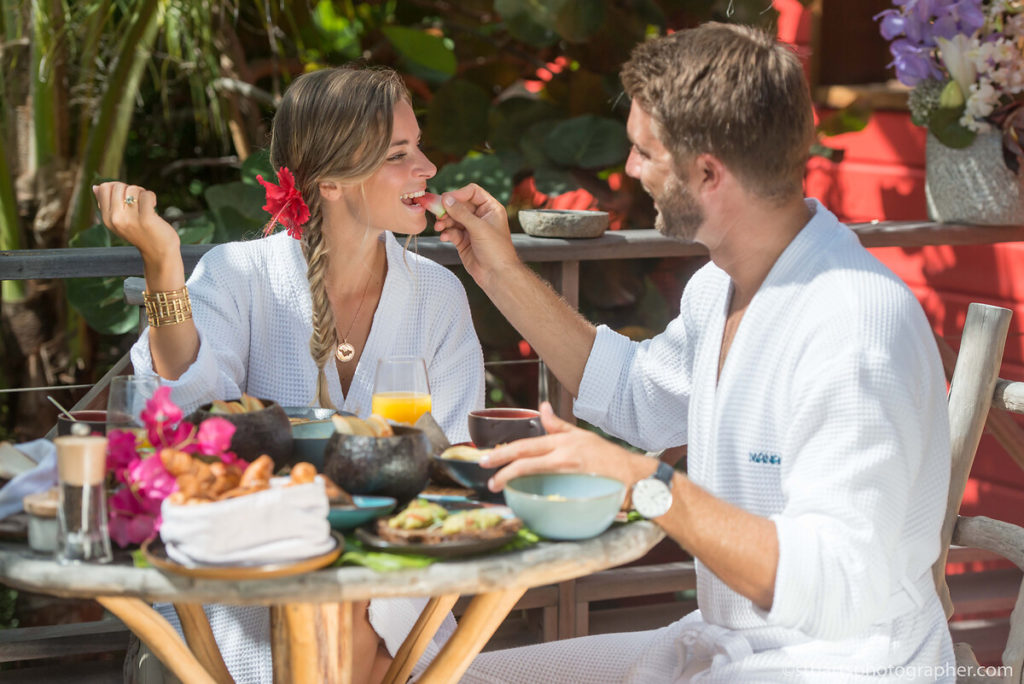 But what does this mean for your reception?
This wonderful convenience typically transfers over to consideration for the wedding reception. With no additional meals to buy or bar tabs to worry about, you'll end up saving money on your overall wedding budget. And since guests are paying an all-inclusive rate, the F&B (food & beverage) is often quite low. Sometimes, depending upon which property, there is only a small per person set up fee to pay!
Convenience
All-inclusive luxury venues really give you a sense of confidence over the duration of your wedding celebration and you'll know your guests are enjoying a truly vacation-like experience. The resort staff does all the heavy lifting so the only thing for you to do is show up, enjoy yourself, and get married! An all-inclusive venue allows you to spend more time with loved ones who traveled all the way to celebrate there with you. With fewer things to worry about, your wedding will be nothing less than a dream come true.
If you buy out the property for your event you can ensure that your guests all stay together. This avoids the need to arrange transport between their accommodation and your wedding venue. Additionally, it puts you in a position to negotiate great all-inclusive accommodation rates with the wedding venue, which your guests will surely appreciate. This also may give you and your guests exclusive use of all venue spaces, facilities, and activities. For most venues, all-inclusive packages include access to certain facilities such as the spa pool area and certain activities such as tennis courts, etc. However, in most cases, extras such as spa treatments or off-property activities will have an additional fee.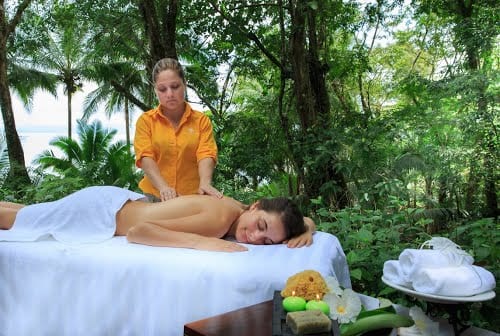 What to Expect from All-Inclusive Luxury Wedding Venues
These venues thrive in creating all-in-one experiences with their team of professionals for discerning couples who want only the best for their special day. Think all-in-one packages and done-for-you events, customized to your individual style and preferences. Of course, you'd still need to pay extra for photographer, videographer, entertainment and some other special touches. But having a dedicated team onsite at the venue will ensure finding suitable vendors is a piece of cake.
For your guests, these packages involve accommodation, food, and beverages during the stay (perhaps even added extras if they choose a premium package). As most venues offer a variety of all-inclusive accommodation packages, you can give your guests options. Whether they choose the basic package or the premium package (depending on the resort), you know that the important things will be included and they'll be treated like royalty from the moment they arrive.
So, let's dive into the details… what else to expect?
Venue Coordinator or Wedding Planner
This is a big bonus! Most all-inclusive venues have their own venue coordinator or wedding planner on-site. Thank goodness! These professionals are not only available to you throughout the planning process but on the big day as well, of course. Their presence on-site the day of your wedding will ensure that everything goes according to plan and nothing is forgotten. A planner who is familiar with the venue and destination can help with every aspect of the event so that your ceremony and reception run like clockwork. This alone is enough to convince any couple to opt for an all-inclusive luxury wedding venue.
But there's more that these professionals can help you with – even keeping your guests entertained before the event. Do your guests want to explore the region, take a tour or go on a sightseeing expedition in the city? No problem! The venue and their team can easily plan excursions, tours, and transport for your guests who want to explore while in the area. By thinking of ways to make the travel experience easier for your guests, you'll keep them happy.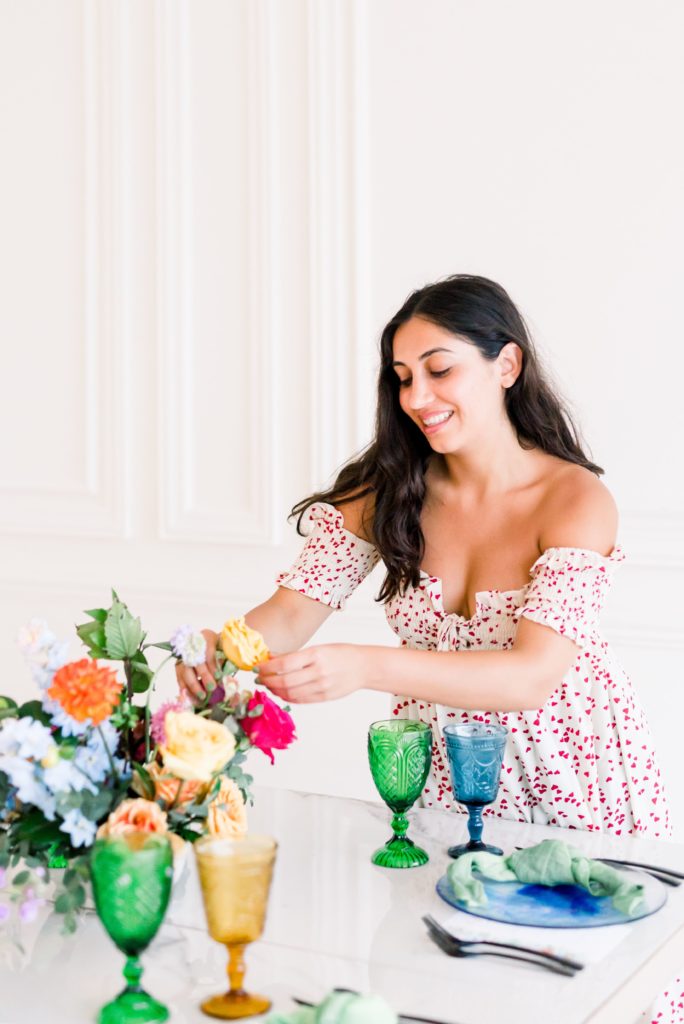 Catering & Dining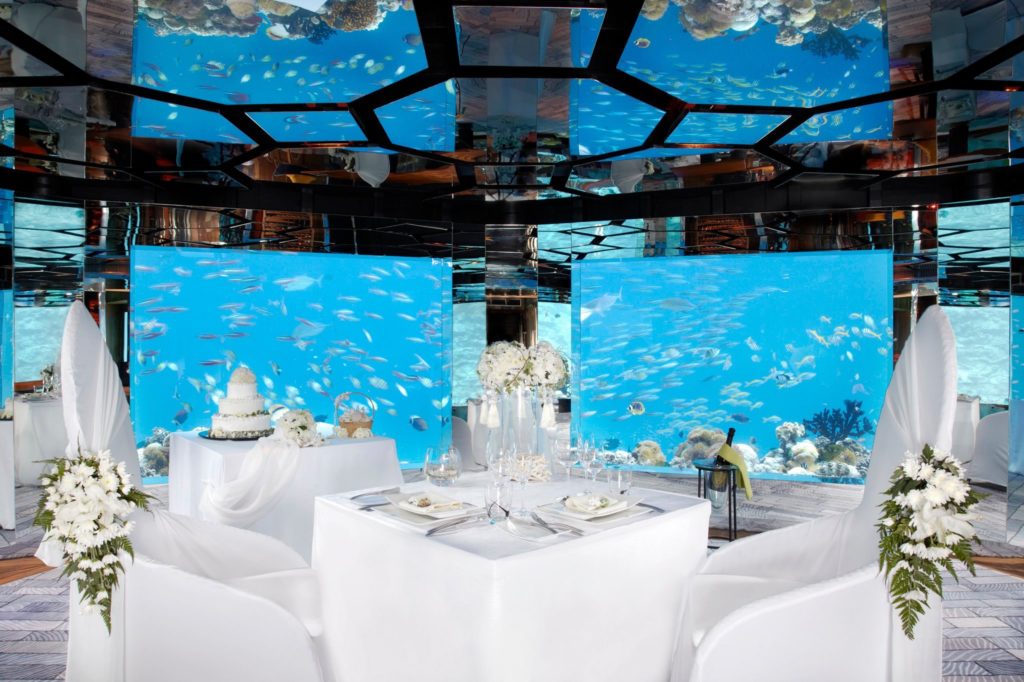 A big part of any celebration is the food and all-inclusive luxury venues always include catering for the celebration. These venues, staffed by in-house caterers or chefs from their own restaurants serve top-notch dishes. The catering team helps with planning and executing a menu according to your taste. Don't forget to check out the menu options as well as the serving styles in advance and schedule a timely tasting (if possible) to know what you can expect. With an on-site team doing the catering, you know that all dietary requirements and special requests made by guests will be taken care of and if there is any snafu (it does happen!) they have full kitchens and stocked refrigerators right there!
Rentals
All-inclusive luxury wedding venues may include rentals, but familiarize yourself with their options. This is especially important if you have a particular vision in mind. Take into consideration decor, centerpieces, linens, tents, lighting, sound system, dance floor, dishes, cutlery, tables and chairs among other requirements. All-inclusive venues may offer in-house options or only work with preferred vendors. Don't forget to check how many choices you have on each vendor and the upcharges associated with different options. If at any point you want more than what your chosen venue is providing you, consider renting the add-ons or upgrades.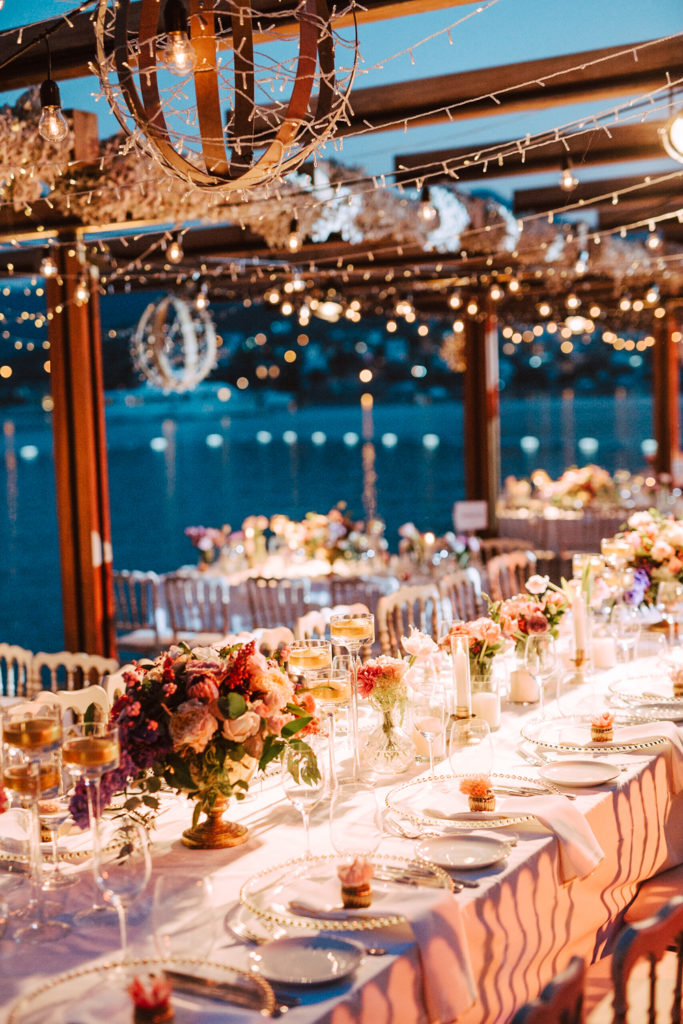 The Benefits of Luxury All-Inclusive Venues for Your Destination Wedding
Destination Weddings often lend themselves to beach destinations with brilliant sunsets that not only make for spectacular photographs but also enhance the memories you create with your friends and family. When you're planning a destination wedding, remember that the celebration will be cherished by the two of you, your families and your friends. Your guests will truly appreciate the amount of comfort and convenience they enjoy with an all-inclusive stay. They will absolutely adore you for creating an experience that starts upon arrival and concludes at the point of departure. Now that's wedding planning!