Worldwide Landmarks That Make Amazing Wedding Photo Backdrops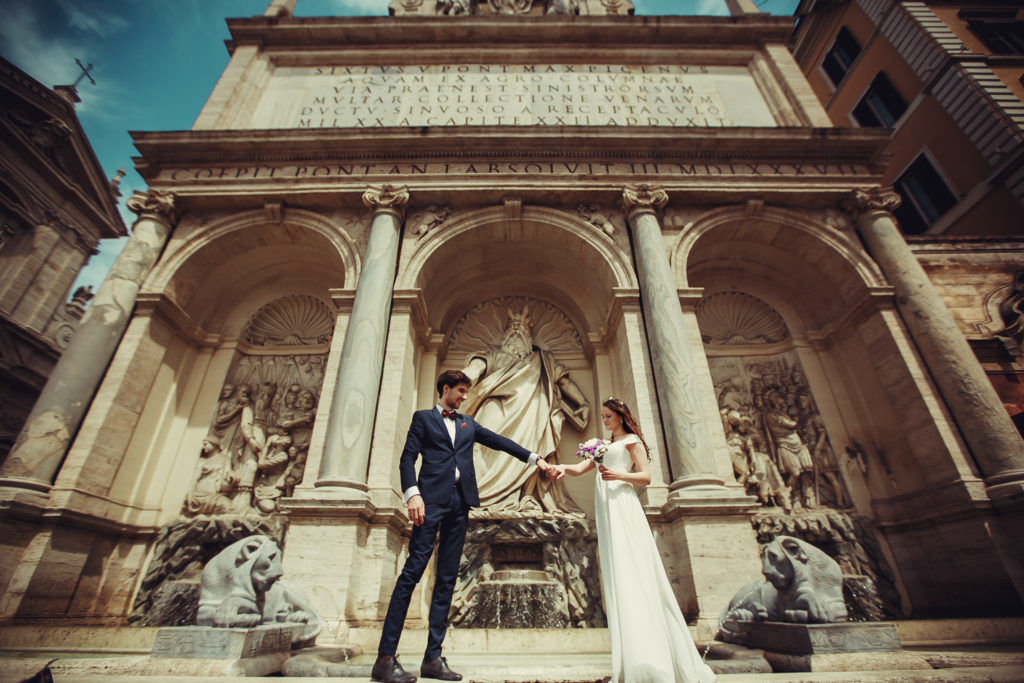 Now that you're planning your wedding, your feeds from Instagram to Pinterest are surely filled with gorgeous inspiration for your wedding photos. To help you out with planning your own glorious wedding photos, we've compiled a list of worldwide landmarks that make astounding backdrops. Each of these locations will easily make all of your wedding photography dreams a reality! Our world is full of so much beauty. Each county has such dreamy features to consider for incredible photos! From natural landforms and cityscapes to classic architecture and historical landmarks.
Germany
In front of the Bavarian Alps
When in Germany, you don't want to miss the natural wonder of the Bavarian Alps. These alps act as a natural divide along the Austrian border. This range provides a stunningly dramatic backdrop. You and your love will look like you're on top of the world. There is no need for a long hike to capture a breathtaking photo of the two of you in front of the magnificent mountain range. All you need to do is simply walk outside, and you're instantly surrounded by the dramatic peaks and beautiful surrounding region!  
For those bold wedding photos in front of the Bavarian Alps, you wouldn't even have to leave your resort! At Schloss Elmau, you'll be at the base of the mountains. Here you'll have all you need for a fairytale wedding, with a carriage ride ending with a picnic at Ferchensee Lake and captivating nature surrounding the resort all year round. You'll want to return year after year to see all that this resort has to offer. With the Michelin starred catering that's available, elegant accommodations, and the beautiful Bavaria Alps, you'll have everything you'll need for the perfect wedding day. 
France
With the Eiffel Tower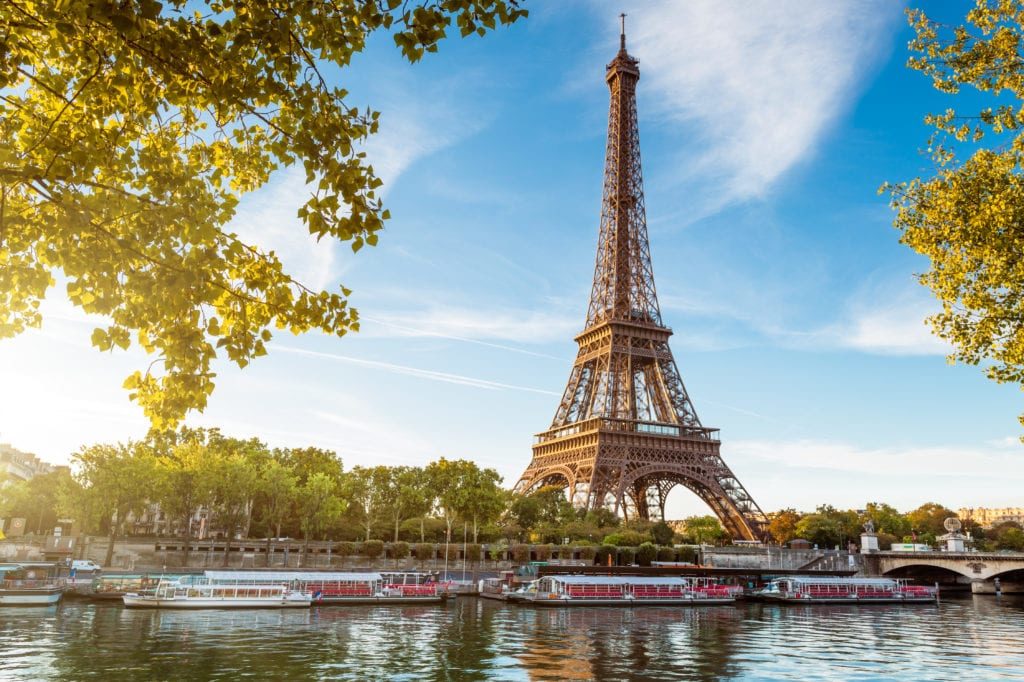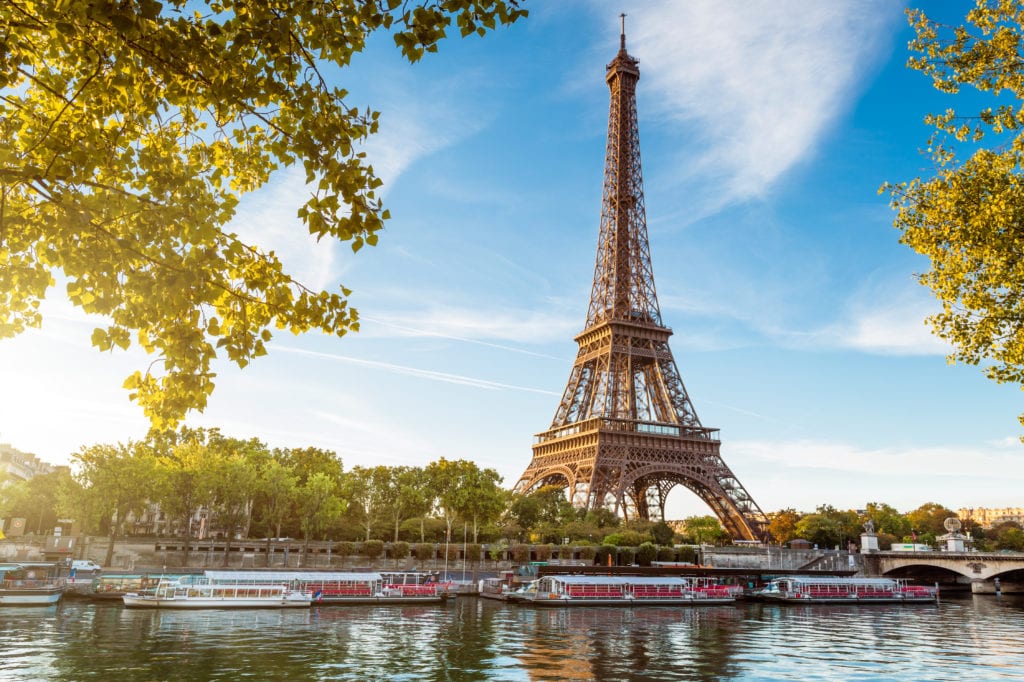 Of course, we wouldn't compile a list of worldwide landmarks that make spectacular picture backdrops that don't include the Eiffel Tower. Located in the City of Love, the Eiffel Tower is a classic symbol of romance. Be sure to go in during the Springtime to find flowers in bloom and experience ideal weather. With so many possible romantic locations throughout the city, wedding photos in front of the Eiffel Tower will always be awe-inspiring and memorable. 
A former 19-century private mansion, Hotel de Sers is a wonderfully unique accommodation that has so much to offer! Only a short drive (or lovely walk) from the Eiffel Tower and additional landmarks, like the Arc de Triomphe (just around the corner from the hotel), you'll be sure to capture plenty of remarkable photos on your wedding day. The balconied suites at Hotel de Sers have stunning city views that not only overlook the Eiffel Tower but the Sacre Coeur as well. Onsite, there is a mythic garden court that offers serenity and relaxation right in the center of the city. A special feature? The hotel will arrange exclusive activities in Paris for you and your love to enjoy.
Ireland
At Helen's Tower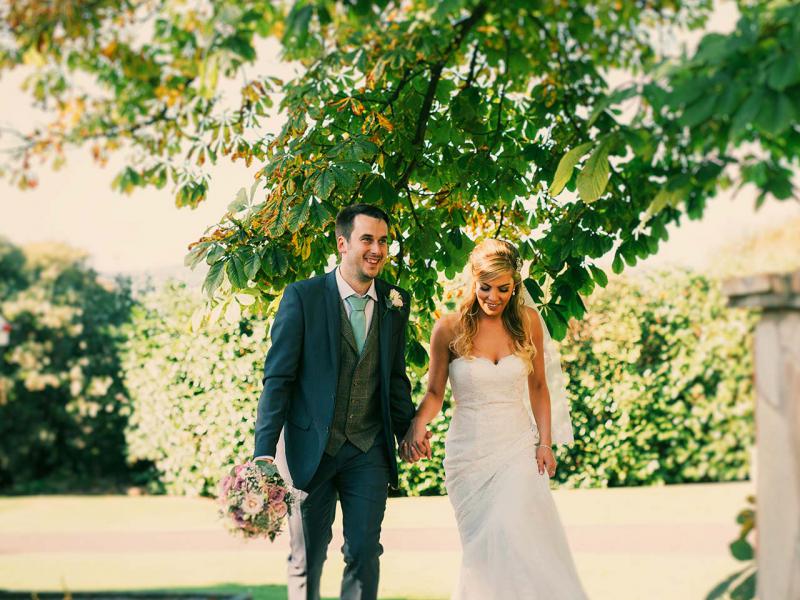 For beautiful panoramic views of Northern Ireland in front of a lovely historical tower, you'll love Helen's Tower. It's an enchanting three-story stone tower found deep in the woods of the Clandeboye Estate. There's something so magical about photos taken in front of this castle-like wonder. This location is perfect for dramatic photos that you'll love to share with loved ones after your special day. 
Just a short drive from Helen's Tower, Culloden Estate is the luxurious Irish destination you've been looking for. Known for being the more prestigious venue in Northern Ireland, you'll feel like true royalty! There's exquisite decor throughout, and it even features an art collection that you'll remember for years to come. With a lot of sightseeing available in the area in addition to Helen's Tower, you'll have no lack of beautiful destinations to visit during your stay.
Japan
Outside of the Sensō-Ji Temple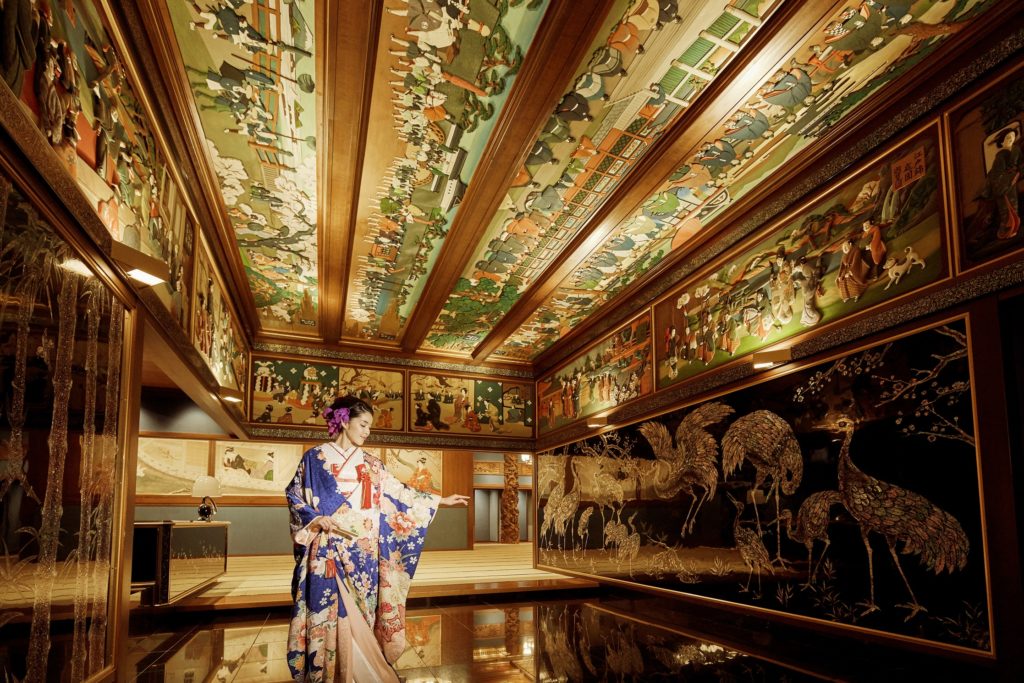 For beautiful wedding photos while in Japan, you'll want to visit the Sensō-Ji Temple. Tokyo's oldest temple, it has so many lovely views to offer. With a "thunder gate" entrance and lanterns and statues surrounding you, you'll feel as though you're in another world. There's a secret garden perfectly tucked away for you to take wedding photos that are certainly Instagram worthy. 
Only 20 minutes from the Sensō-Ji Temple is Hotel Gajoen Tokyo, where you'll be staying in a timeless and glamorous palace. This boutique hotel is also known as the Palace of Dragon God, and it's easy to see why with the antique features. Such as ornately carved wooden panels and Japanese lacquer work. You'll love being immersed in genuine Omotenashi hospitality. You will certainly feel a sense of calmness during your stay.
Italy
At the Palazzo Contarini del Bovolo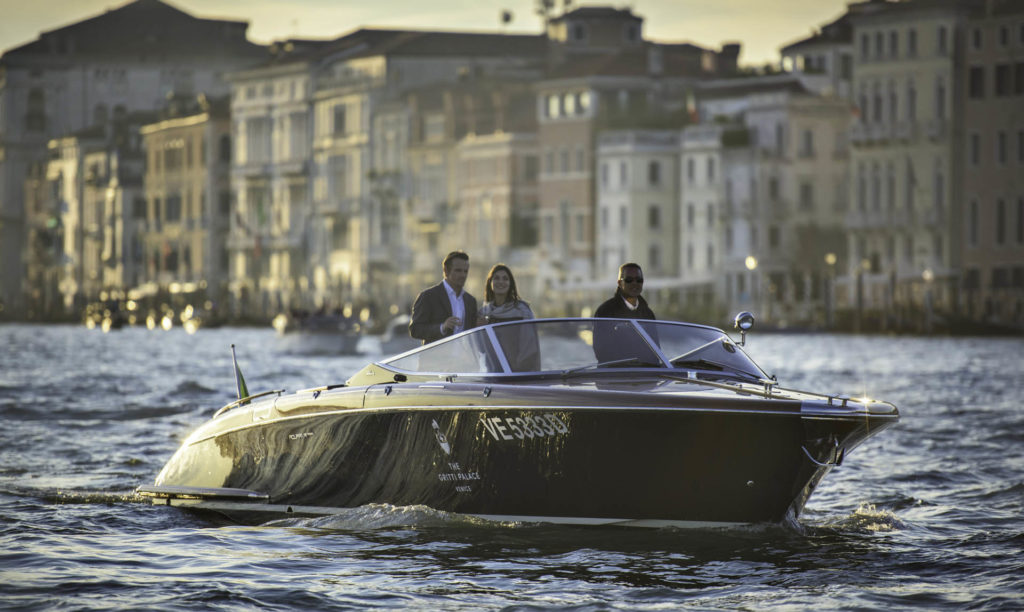 For stunning photos taken in the heart of Venice, you'll want to visit the Palazzo Contarini del Bovolo. This restored 15th-century palace is a true Italian treasure featured as a location for Orson Welles' Othello. Here you'll find a historical landmark that will, without a doubt, take your breath away. The elegant winding staircase that reaches high into the sky is known as the most impressive and valuable spiral staircase in Venice. Although you'll have to see it to believe. You can choose to take dreamy photos in front of this uniquely stunning piece of Venetian history, or you can go to the top for breathtaking photos in front of the unmatched Venice skyline. 
Near the Palazzo Contarini del Bovolo, you can stay at The Gritti Palace. It's here where you're going to receive impeccable wedding support from start to finish. Their scenic venue option is perched high on the hotel's rooftop. You'll have access to their spectacular 250-square-meter terrace of the Redentore Terrazza Suite. Located perfectly on the Grand Canal, you'll swoon at the sight of gondolas gliding from sunrise to sunset. Furthermore, you can see Venice's rich and varied history as well as the classic Santa Maria del Gilgo Camp from your very own Juliet-style balcony.
Mexico
Inside the Cenotes Hacienda Mucuyché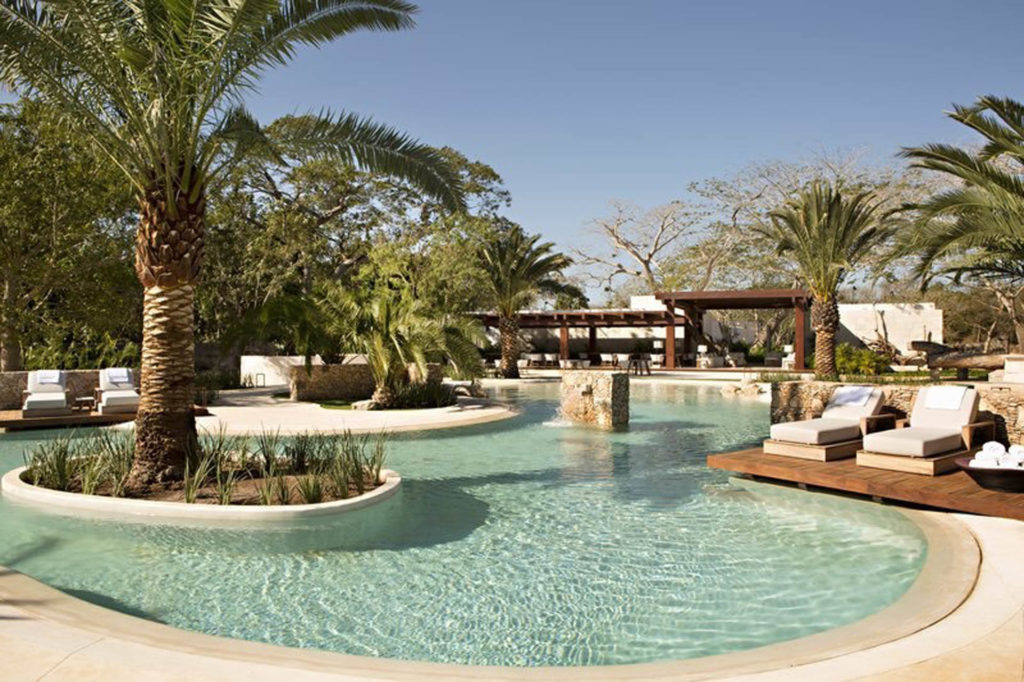 Another fantastic natural landmark option for your wedding photo backdrop is the authentic Yucatan cenotes as a backdrop for your wedding photos. The Cenotes Hacienda Mucuyché are remains of a 1700s hacienda & plantation. You'll find secluded and beautiful pathways, and of course, stunning cenotes full of magic and wonder. This location will provide adventurous yet charming photos to treasure forever. 
Located in the Mayan Jungle, Chablé Yucatan Resort & Spa is just a short drive away from Cenotes Hacienda Mucuyché. A perfect venue for your wedding, you'll be blown away by the lush gardens, the world-renowned spa, and watching the sunset above the ceiba trees. With a modern feel, yet classic taste, it's a beautiful location. Named the #1 Eastern Mexico hotel by Conde Nast Readers Choice, you know you'll be getting the star treatment. This hotel has a lovely colonial hacienda architecture, where pictures from the venue will be entirely in tune with ones from the cenotes!
Spain
All around La Plaza de España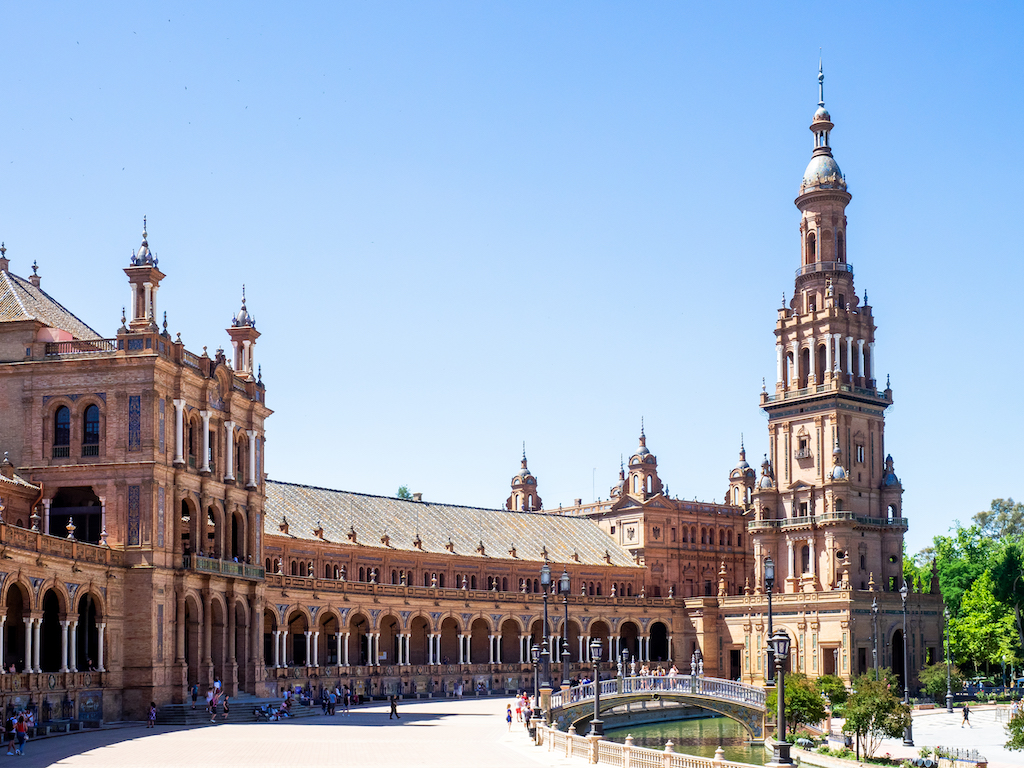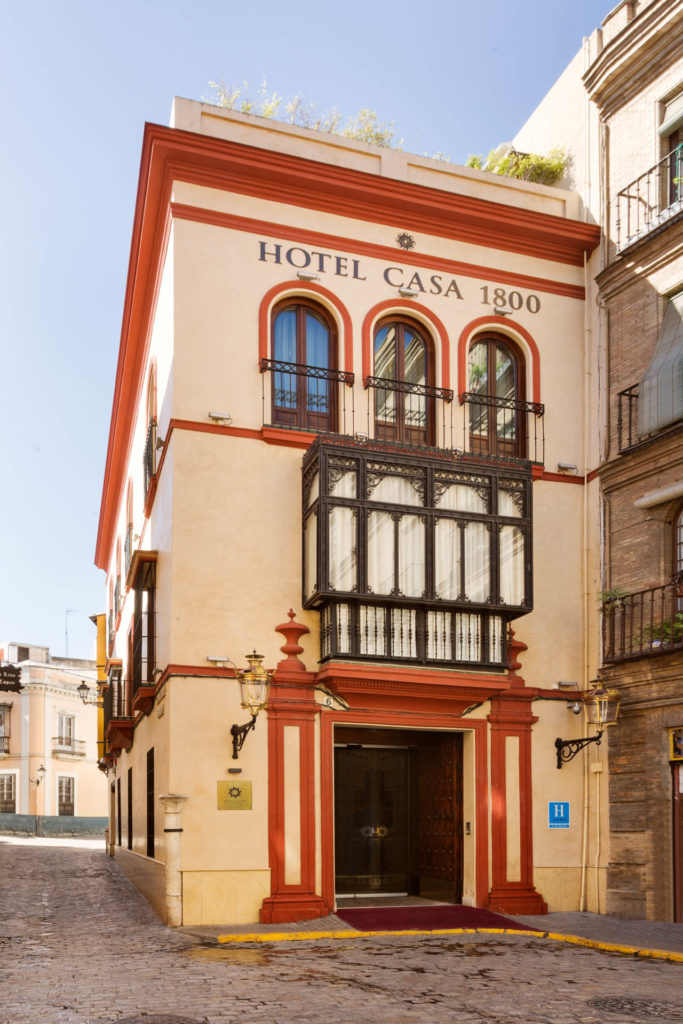 To truly capture the beauty that Seville has to offer, you have to visit La Plaza de España. You'll capture wedding photos that you could never have imagined. There are rows and rows of dramatic columns, large elegant fountains, and greenery throughout. The ornate pavilion will provide photos that will be so unique and charming that you'll always cherish the time spent there and the memories made. 
In central Seville, you'll find the Hotel Casa 1800 Sevilla, a mansion-palace that is full of charm and romance—being centrally located means that you have panoramic views of the whole city from atop the hotel. From the cathedral and classic bell tower to the Plaza de España, where you'll find that breathtaking backdrop for your wedding photos. This hotel is a romantic hideaway for honeymooners. They have undoubtedly kept with the spirit of the times while offering all the modern luxuriousness you desire.
Choosing any of these destinations will ensure that you'll get the pictures that you've always envisioned. Friends and family that may not have been able to make it to your wedding will swoon over the memories you'll share with them through photos.