Your Wedding Color Palette Is Your Canvas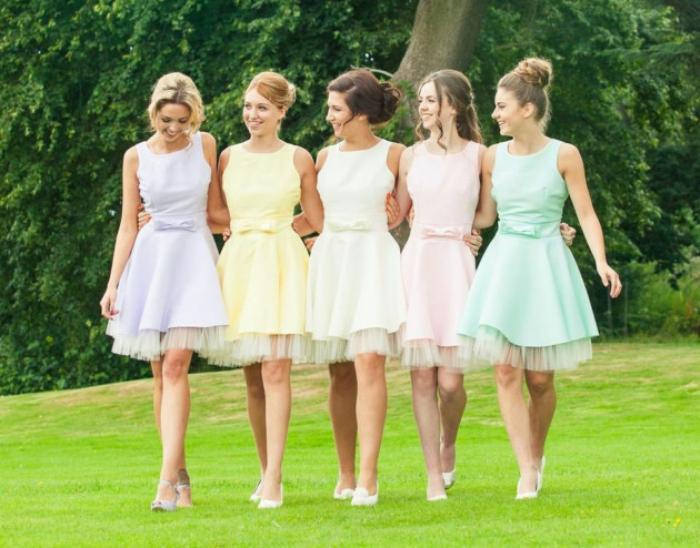 Let's say that all your life you've loved the lavender color palette: You've painted your bedroom with it, filled your closet with it, and even dyed lavender streaks in your hair when you were in college.
And now you're getting married and want the entire wedding to be, yes, lavender! Sound amazing? Maybe not…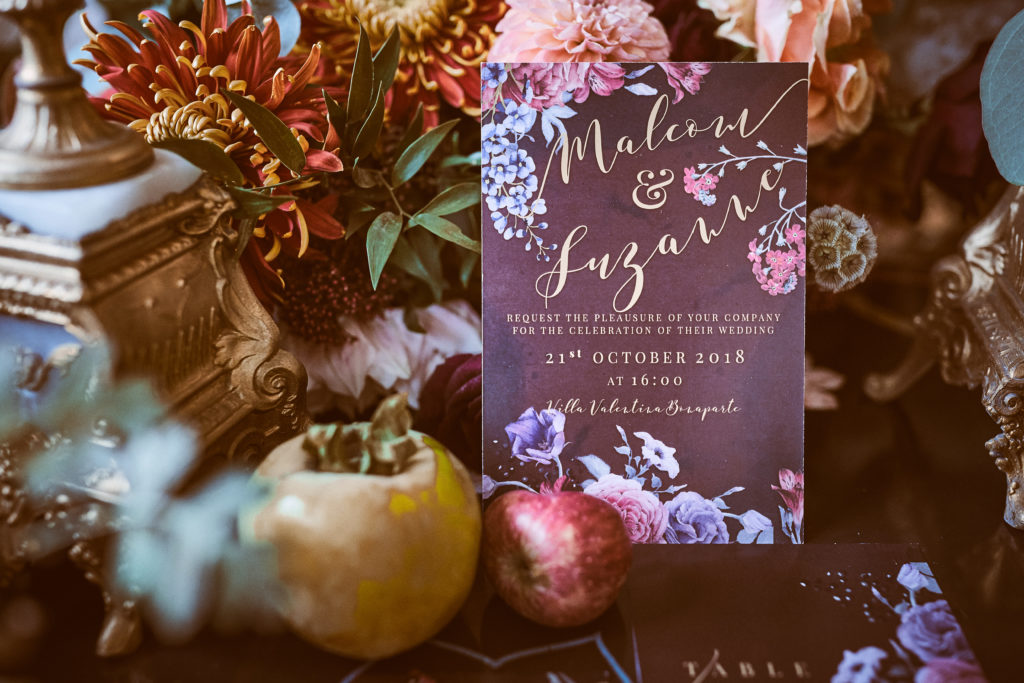 While you may truly love one color, be it lavender, cotton candy pink, or cherry red, you will actually want to choose a full palette of colors—typically three to four—for your wedding. Not only will this make styling your big day easier (since you'll have multiple color options to work with) but the overall look will be more interesting and chic.
Still not convinced? Here are six reasons why including more than one color matters.
1. Your wedding photographs will pop.
Because your photos are the only wedding element that will last beyond the big day itself.  You'll want to give major consideration to how those pictures will look. And color is a huge make-or-break component of photography. By choosing a color palette you love (and perhaps already live with) your beautifully framed pictures will not only be vivid memories, but become part of your décor.
2. Your invitations will captivate.
Your invitations will set the tone for your wedding and express the scope and creativity of your style.  Embrace and incorporate complimentary colors into this literal first impression of your wedding.   You'll immediately inspire all your guests and send a message: informal, semi formal or formal. Pick the dominant color by layering paper and ribbon. Make sure the font is clearly legible—don't sacrifice readability for style.
3. You'll create a more dramatic overall design.
As your guests enter your venue, they will see a gorgeous array of color reflected in the design style. Having shades of one color can be tasteful and pretty.   However, incorporating a variety of hues (or even patterns of the same hue) into your décor, from your tablescapes (tablecloths, napkins, and chair covers) to your lighting, will make a super glamorous statement.
Of course, you do have to think about balance: If you are set on a color you aren't sure will mesh with the ambience you are trying to create, chose the subtler color choice. While you want to be creative, also be careful with the dominant color. This is all about complementing, not distracting.
4. You'll add variety to the florals.
Your florist will add some shades of color to your request so they can fulfill the order, including greenery. But when an actual color palette is used, the bouquets and centerpieces are much more dimensional and have that blog-worthy look. Imagine hyacinth blue and buttercup yellow or radiant orchid with deep purples and pink.   These combinations are far more impactful that one color would be on its own. (For more flower and color inspiration, check out all the bridal bouquet varieties on our Pinterest page!)
5. You'll make your bridesmaids look as gorgeous as possible.
Your brunette bridesmaid may not look as fabulous as your redheaded bridesmaid in the same color hue. By choosing variations or dipping deeper into the complimentary color palette, you will enhance their beauty.  Your pictures will look more interesting. Mixing and matching colors of bridesmaid gowns is a major trend right now that's not going away any time soon—embrace it. And, remember, you can always accessorize with the complementary colors, too! The moms will appreciate it!
6. You'll make outfit shopping easier for the moms.
Most moms search for dresses or gowns that flatter their figures and their current hair color. What better way to offer them a choice from which to chose, and still have the entire wedding VIPs' wardrobe maintain that designer look? Giving the moms a choice of color allows them more leeway to find cuts and shapes that really work for them without sacrificing your wedding style.