15 Summer Honeymoon Glam Spots To Book Now!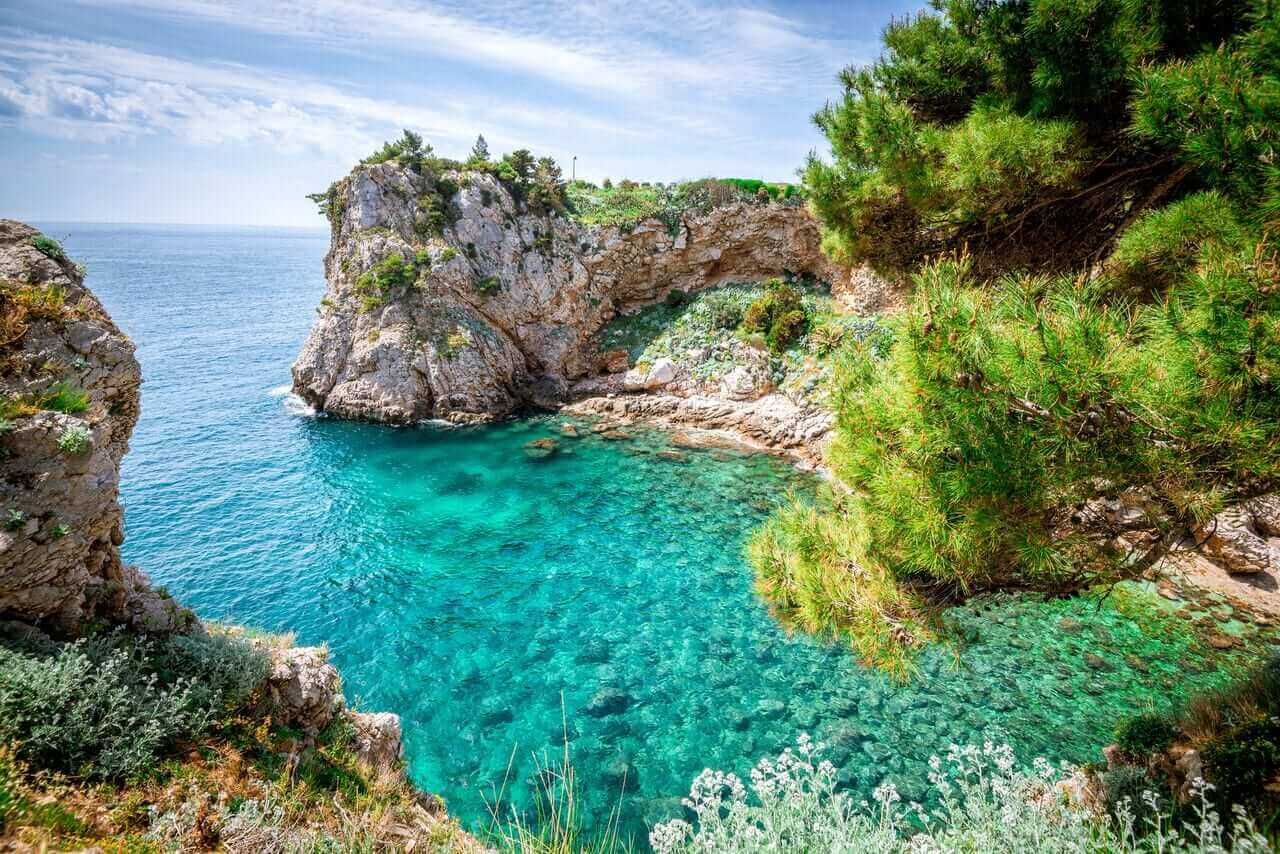 The world is your oyster! Pick a destination, any destination, to spend a glorious week (or two or three) with the one you love on the honeymoon you've been dreaming about. We've searched the world to select the summer honeymoon hotspots you'll want to visit now!
NAPA VALLEY, CALIFORNIA
This inland paradise is perfect for wine lovers and foodies that don't want to travel internationally from the US. And of course, a great choice for those who want to visit our wine country from the rest of the world!  With marvelous accommodations and fantastic winding roads to navigate, you can rent a ride, enjoy the sunsets over the hillsides and take in California's pride and joy. In the evening, fireside hearths are ablaze (even in summer the nights are cool), making this a very romantic destination.
And if you want to spend an afternoon wine tasting in this charming region and not worry about driving, we suggest The Napa Valley Wine Train.  You'll take a 36-mile round-trip discovery to St. Helena and back, stopping at celebrated wineries, like Charles Krug Winery, our personal favorite, along the way. The train is also one of Napa's most distinctive restaurants ~ all aboard exquisitely restored vintage rail cars.  You'll experience the spirit of luxury rail travel in the early 1900s. It's a real treat!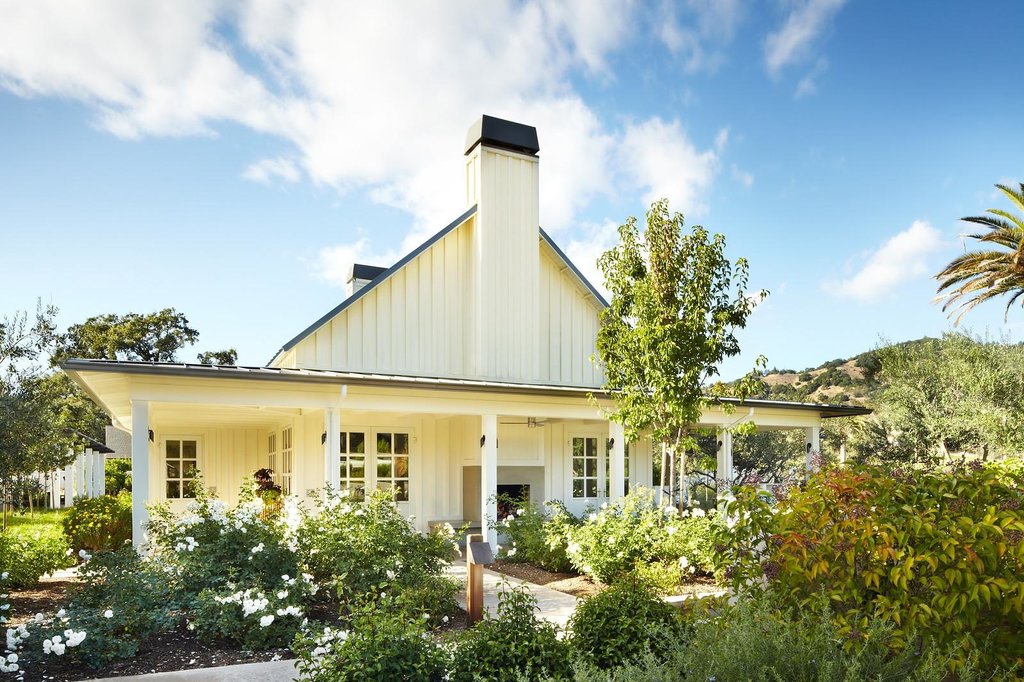 Where to stay: Calistoga Ranch,  Solage Calistoga
CAPPADOCIA, TURKEY
Turkey is one of the most intriguing countries in the world. And you're in for an enchanting experience when you visit this exotic destination. Each city is more magical and mystical than the one before.  The iconic images of cave dwellings are shot right here in stunning Cappadocia, where the sky is dotted with colorful hot air balloons soaring on high.  Many cave dwellings and fairy-chimney chapels have been converted into boutique hotels. Now you can honeymoon the troglodyte lifestyle in luxury. These luxury features include cave hammams (Turkish baths), rock-cut arches, and panoramic terraces with vast valley views. We recommend Gorgeous Turkey Tours for a wonderful variety of adventure options.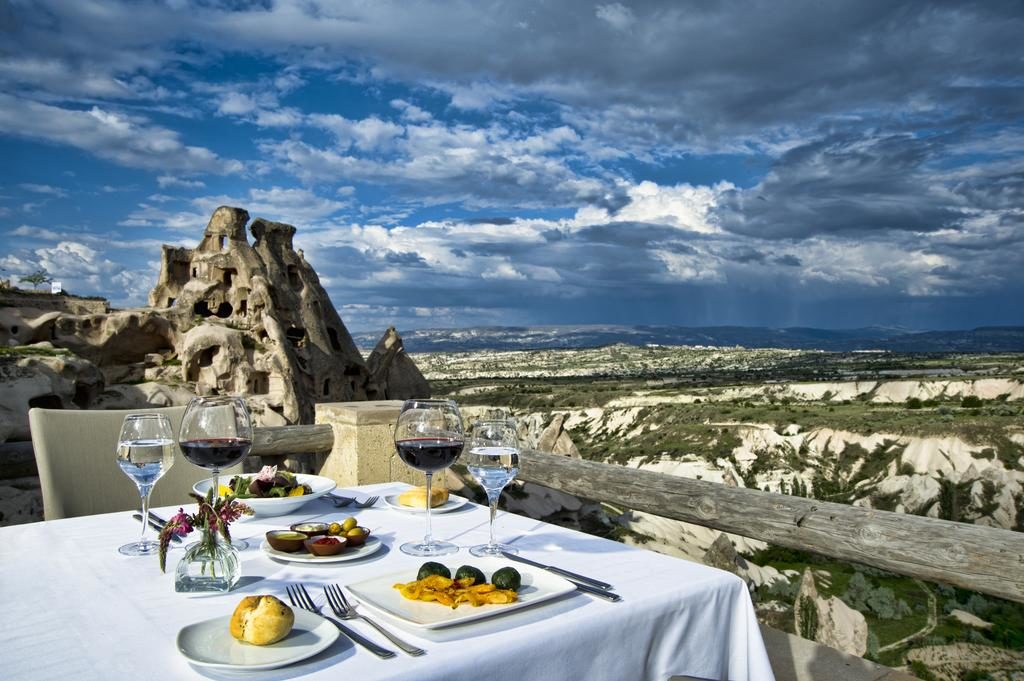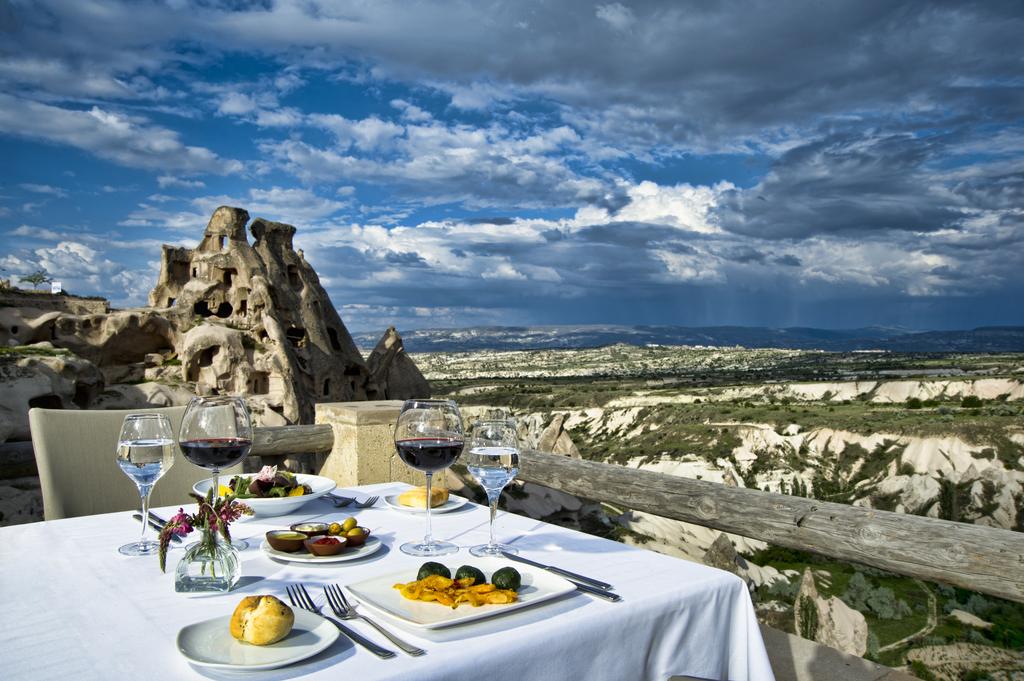 Where to stay: Argos in Cappadocia
SICILY, ITALY
This vibrant island may not be the first place on your list when you consider visiting Italy, but it should be!  The birthplace of La Dolce Vita, there is an energy here unlike anywhere else. The scenery is breathtaking. Mornings are lazy, food is rich, music is vibrant. If you drive here, it's a thrill ride!
Arriving by ferry from the mainland to Catania and driving up to Taormina on the east side of the island, is a great point of entry. While you are in this petite but dynamic city we strongly suggest a boat ride along the coast. For private luxury cruises and day boat tours, our go-to is Tripping Sicily. You'll be in great hands with Simona Ferro, the dynamic owner of this incredible boating company!
Drive west along stretches of highways and tunnels to Sciacca, a gorgeous sea-level resort town. Going north brings you to iconic Palermo, the capital city of Sicily.  The island's archeological sites and nature reserves in addition to its cities and towns will definitely make your honeymoon one of the most memorable trips of a lifetime.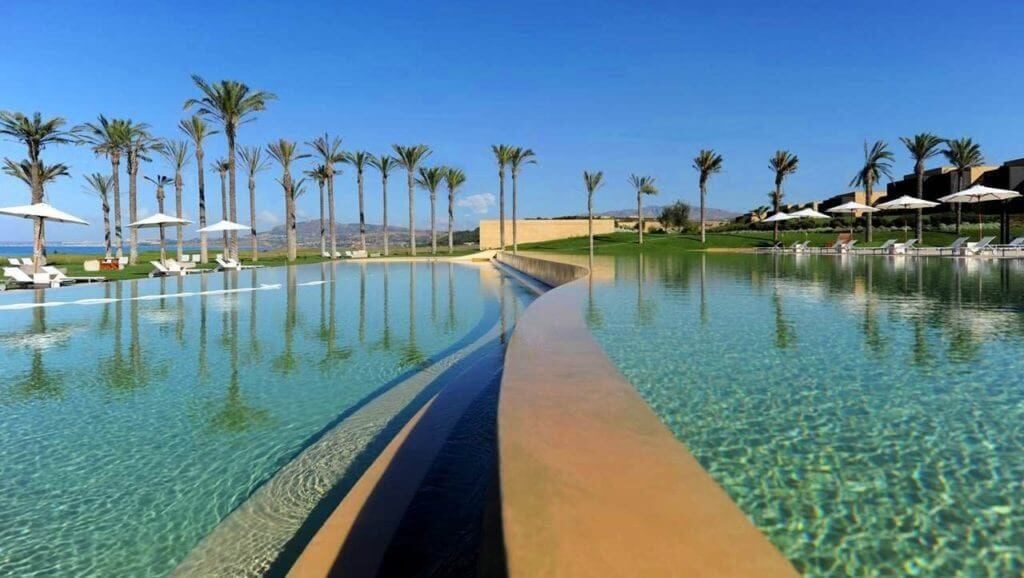 Where to stay:
Taormina on the east side: San Domenico Palace
Sciacca on the west side: Verdura Resort, A Rocco Forte Hotel
YUCATAN, MEXICO
The Yucatan peninsula's diverse cultural experiences vary from a visit to an ancient Mayan ruin to a horse-drawn carriage ride in a colonial town, or a tour of an old hacienda followed by a cool swim in a freshwater swimming hole. All of this, and a bonus of sublime golden sands and turquoise waters.
The region may be evolving and gentrifying, but the traditions of the past are honored in every aspect of daily life. You can enjoy delicious cuisine that integrates the international cultural influences of Yucatan, yet also represent today's developed sensibilities and tastes. Music and dance are happening everywhere and both are part of the rich culture. Whether you watch and listen or join the fun, you'll always be greeted with warm Mayan smiles.  To experience an amazing tequila collection, visit our favorite hotel: Chablé.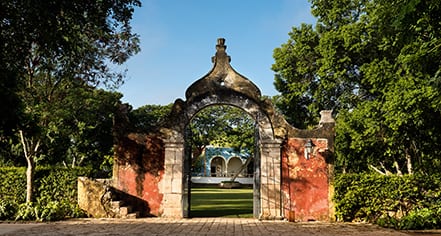 Where to stay: Chablé Resort & Spa
THE DOLOMITES, ITALY
The Italian Alps should definitely be on your summer bucket list!  The fresh air is crisp, clean, and invigorating.  Jan Clemens Von Wieser, the third generation to work at Ciasa Salares, his family's boutique hotel, and one of Italy's youngest sommeliers tells us summer sports enthusiasts can play outdoors all day and enjoy wine, cheese, and chocolate in the evening, overlooking the vast mountain ranges from the comfort of their hotel.
Hiking, cycling, picnics, and even luxury shopping in Cortina D'Ampezzo are all possible, with a backdrop of the spectacular panoramic views of the Dolomites in South Tyrol.  This is one of the world's special places that are spectacular year-round.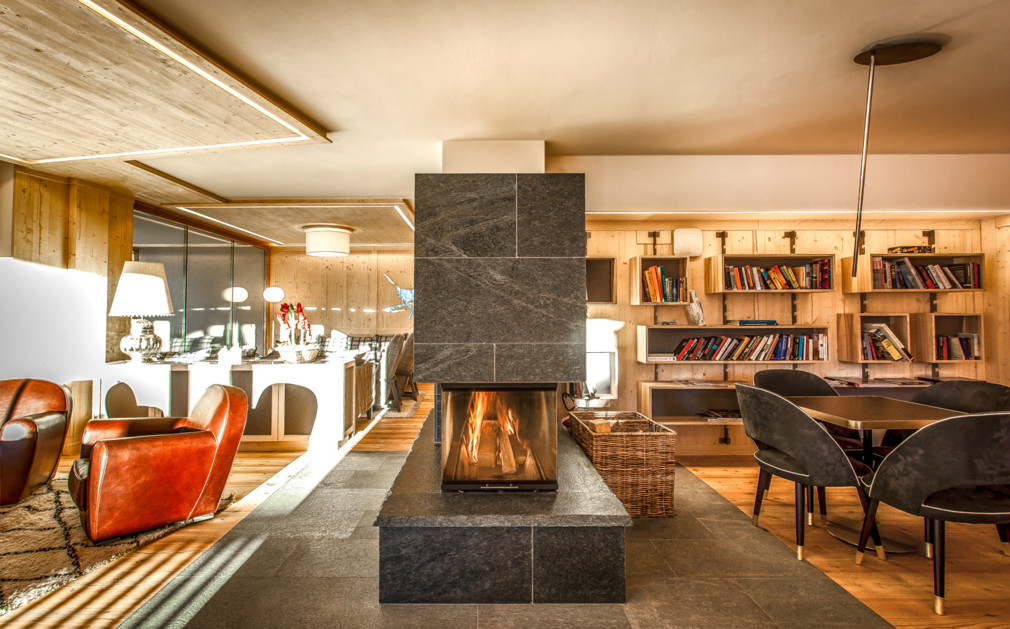 Where to stay: Hotel Ciasa Salares, Hotel Rosa Alpina, Cristallo Hotel Spa & Golf, Castel Fragsburg
SANTORINI, GREECE
Soak up the sun in one of Greece's best-loved getaways, an island with a history dating back at least 4,000 years.  Some say this island is the best place they've ever been, with the most incredible sunsets.  Let us know if you agree!
Lounge by the sparkling pool with the sun reflecting off the sugar cube structures that surround you.  Sip brightly colored cocktails served by sun-tanned locals. Stroll to the shore through winding alleyways- take hundreds of Insta-worthy pics along the way, to the boat waiting for you to sail around the island.  Paradise.  You have arrived!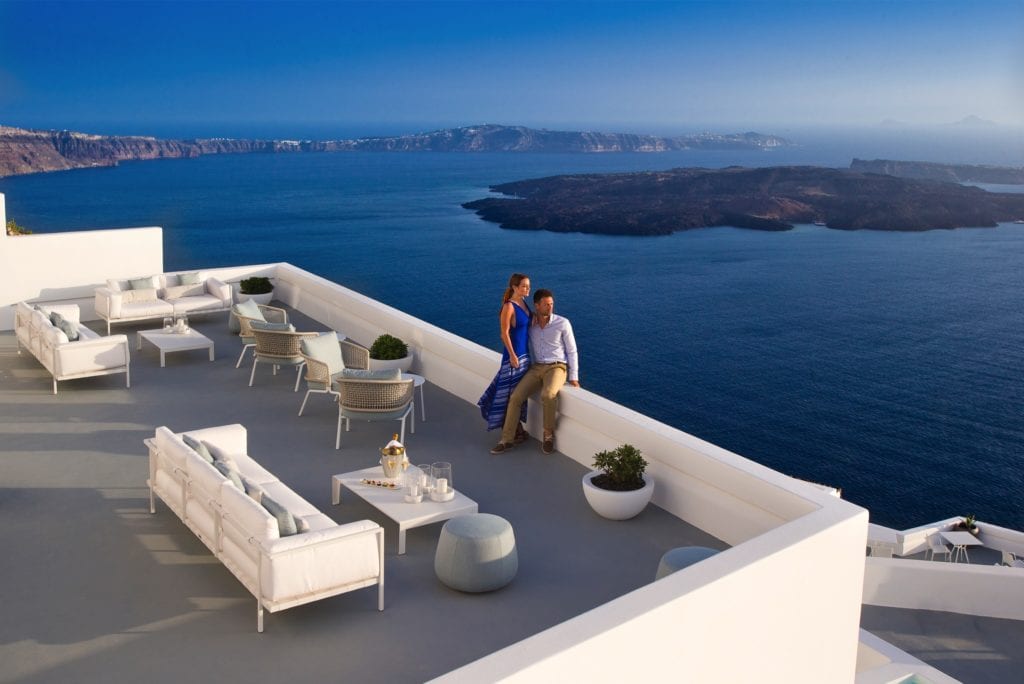 Where to stay: Santo Maris Oia, Luxury Suites & Spa, Grace Hotel Santorini
MARBELLA, SPAIN
In this southern Spain Andalusian city you will find luxurious mansions and hotels, lively bars and restaurants, shorelines of wonderful beaches and boats sailing as far as the eye can see. Wander just outside this city playground and you'll find bullfights!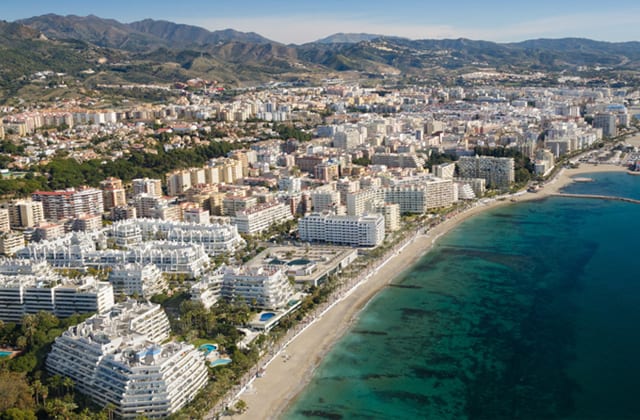 Where to stay: Gran Melia Don Pepe
NORMANDY, FRANCE
Skip the French Riviera and head straight to Normandy. Deauville is considered the "Riviera" of the north and was designed as a luxury getaway for well-heeled Parisians in the early 1900s. Pay your respects to the fallen American soldiers at Omaha Beach. The D-Day invasion on June 6, 1944, is remembered as a major turning point in World War II. The island monastery of Mont-Saint-Michel is one of France's most visited landmarks.
There is so much to see.  So many things to do.  All while enjoying delicious French cuisine and divine countryside.
Me Oui!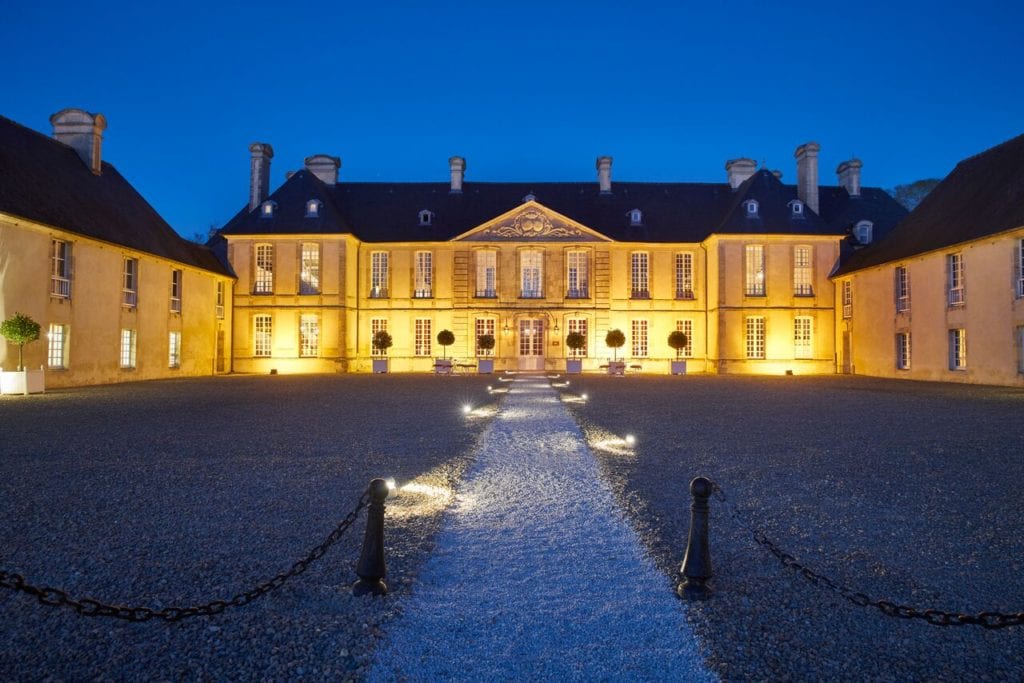 Where to stay: Chateau d'Audrieu
DUBROVNIK, CROATIA
This is a city well recognized by its orange-red roofs. Known for awesome sea activities ranging from water polo to boat trips, kayaking, scuba diving, and cliff jumping. And of course for land lovers, heaven for Game of Thrones enthusiasts.  But it is also a destination for romance and indulgence in fine food, spa treatments and luxuriating in an exclusive hotel.  You'll want to visit the historic Old Town, walk the city walls, stroll the outdoor markets, take a cable car ride and bask in the glory of picture-perfect sunsets.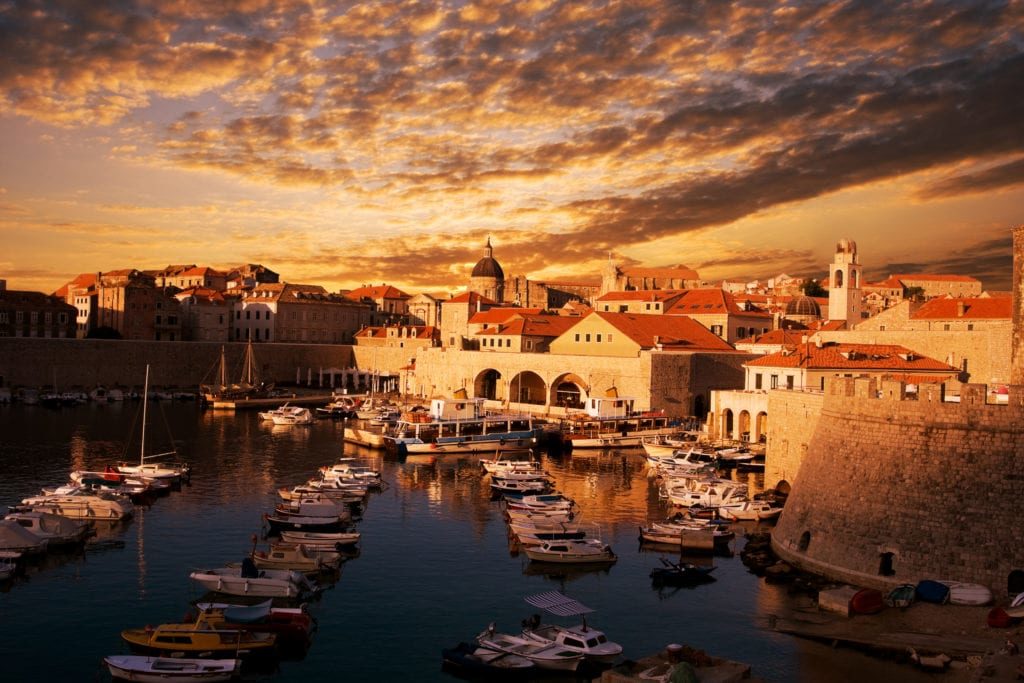 Where to stay: Villa Dubrovnik
PANTELLERIA, ITALY
A beautiful little island between Sicily and Tunisia, where you can actually see more of Africa than Italy from its shores. The influence of cuisine comes from both destinations and is precisely why it is a food lover's paradise.  You'll arrive by small plane and it's a very exciting arrival, indeed. As you approach, you'll see the ground is covered in volcanic rock making the landscape incredibly picturesque. And here the olive trees grow no more than 3 feet high! The winds keep the foliage at bay. Once you've honeymooned on this exclusive island, you'll definitely revisit for luxurious R&R again and again.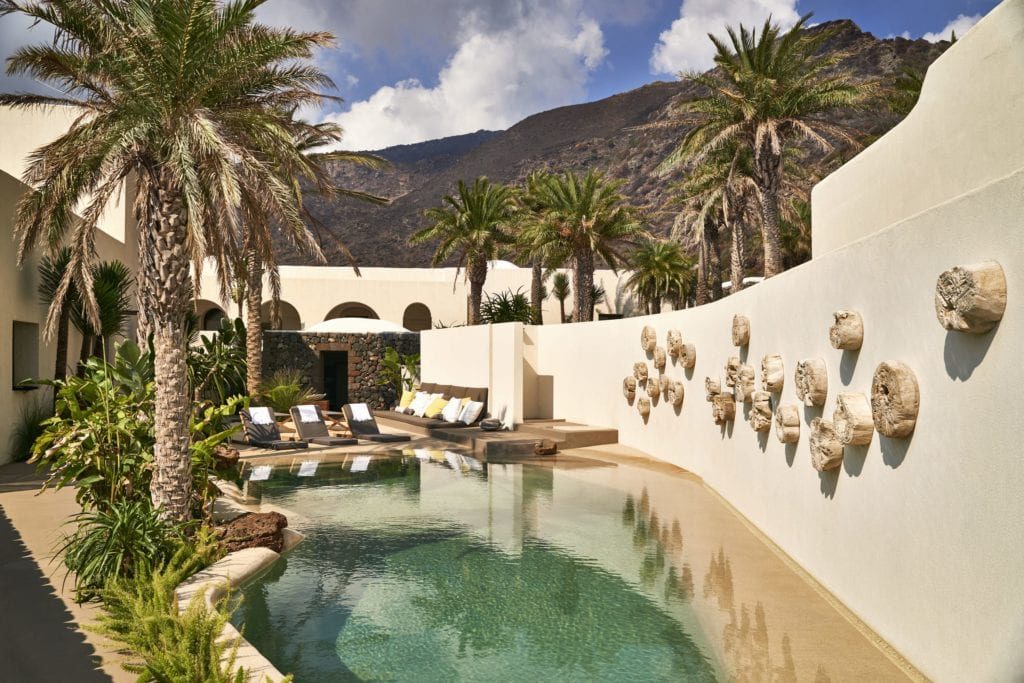 Where to stay: Sikelia Luxury Retreat
AMSTERDAM, NETHERLANDS
World-class museums, architecture, and cuisine make this a priority for most travelers considering Europe. And there is so much more to this incredibly romantic city.  Walk or ride a city bike over quaint bridges connecting the labyrinth of canals.  Leisurely float in a boat through the twists and turns of the rivers. Eat herring from a street vendor, enjoy a Heineken (one of three beer companies in The Netherlands), or eat a brownie, wink wink! This city is chic, relaxed, elegant and earthy. Museum enthusiasts, architect buffs, foodies, and lovers alike all fall in love with Amsterdam.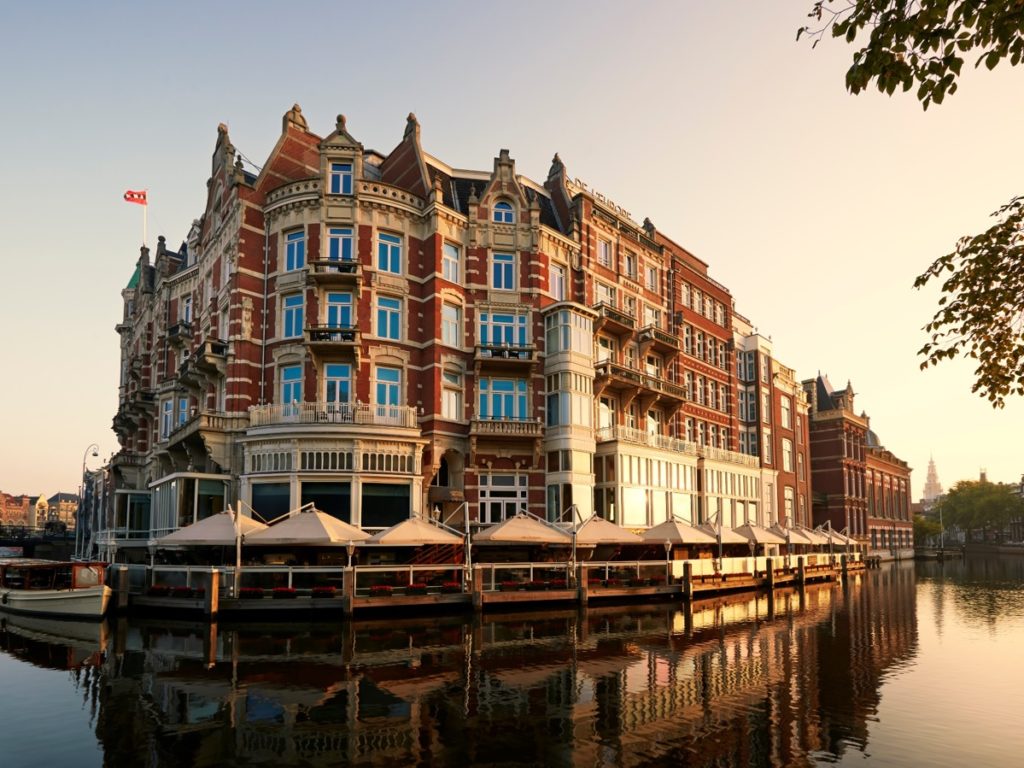 Where to stay: De L'Europe Amsterdam
COUNTY KILDARE, IRELAND
Kildare is without a doubt (according to the Irish from Kildare) one of the best counties in Ireland. From charming villages to horse racing, to its proximity to Dublin, it gets our vote, too! And we even found a real Rapunzel castle, with a great story!  There once was a man that always dreamed of being the king of his own castle.  But because he lived in the USA where there's no monarchy and few castles actually exist, he decided to find an ancient ruin (900 years old to be exact) that he could buy, renovate, decorate and make his very own.  Well, his search brought him to his roots in Ireland where he found the one!  It needed some TLC which he happily provided and after several years, Kilkea Castle in Kildare is the result!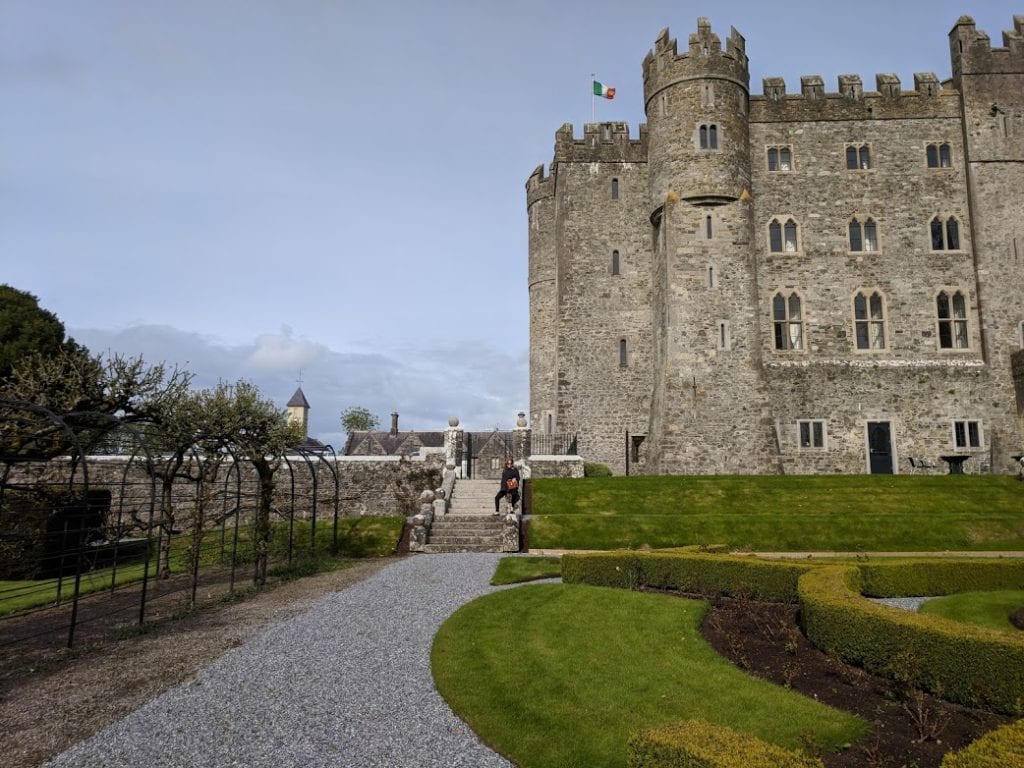 Where to stay: Kilkea Castle
LAKE COMO, ITALY
Whether arriving by train or driving the winding country roads, you'll love the approach to this famous destination. Italy is perfection from every vantage point.  But when you arrive in Lake Como, the scene will take your breath away. It will be difficult to find the perfect, heartfelt description.  The expansive and serene lake is surrounded by gorgeous mountains and colorful villages each boasting their own unique charm. Whether you choose a private boat or public ferry to cross the water, we assure you it will be a magical experience.  This is where romance was born.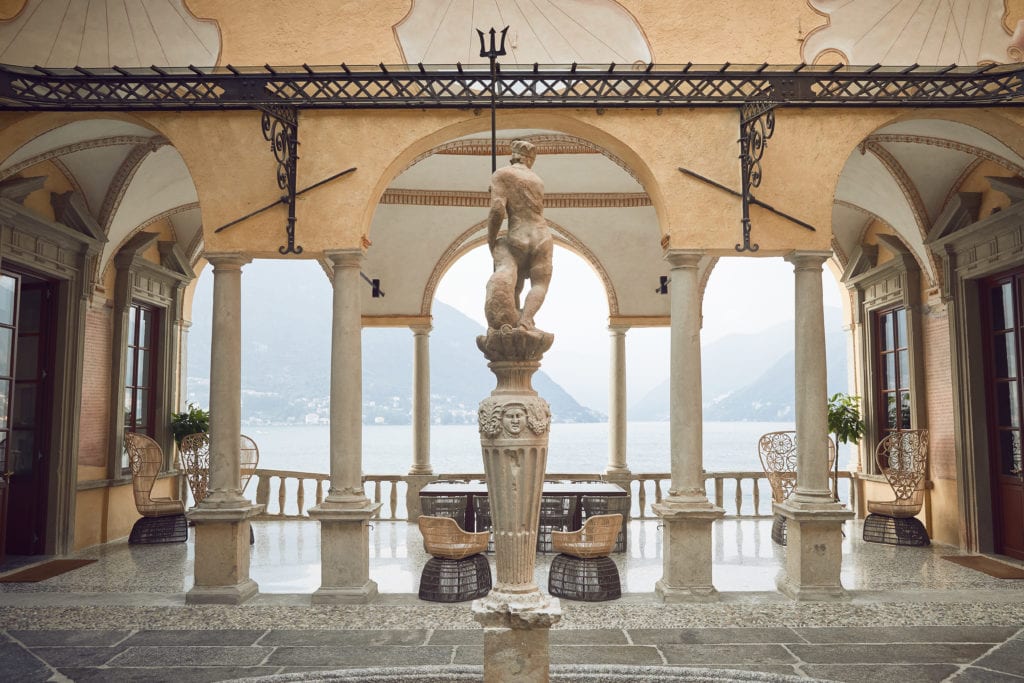 Where to stay: Villa Pliniana, Villa Serbelloni, Il Sereno
CAPRI, ITALY
This magical island was a favorite destination of Roman Emperors more than two thousand years ago and remains a hotspot today for jet-setters around the world. Once you get off the ferry at the base of the mountain, you'll be met by dozens of men frantically unloading the luggage off the boat and scurrying it up to your hotel. It's an orchestrated chaos that will amaze you. The drive up the winding and narrow road to your destination will have you in awe of the guys that took care of your suitcases!  Majestic vistas, jagged mountains soaring up from the sea, water so inviting you may actually consider cliff diving!   As the sun begins to set, the real fun begins with crowded bars and restaurants open all night long!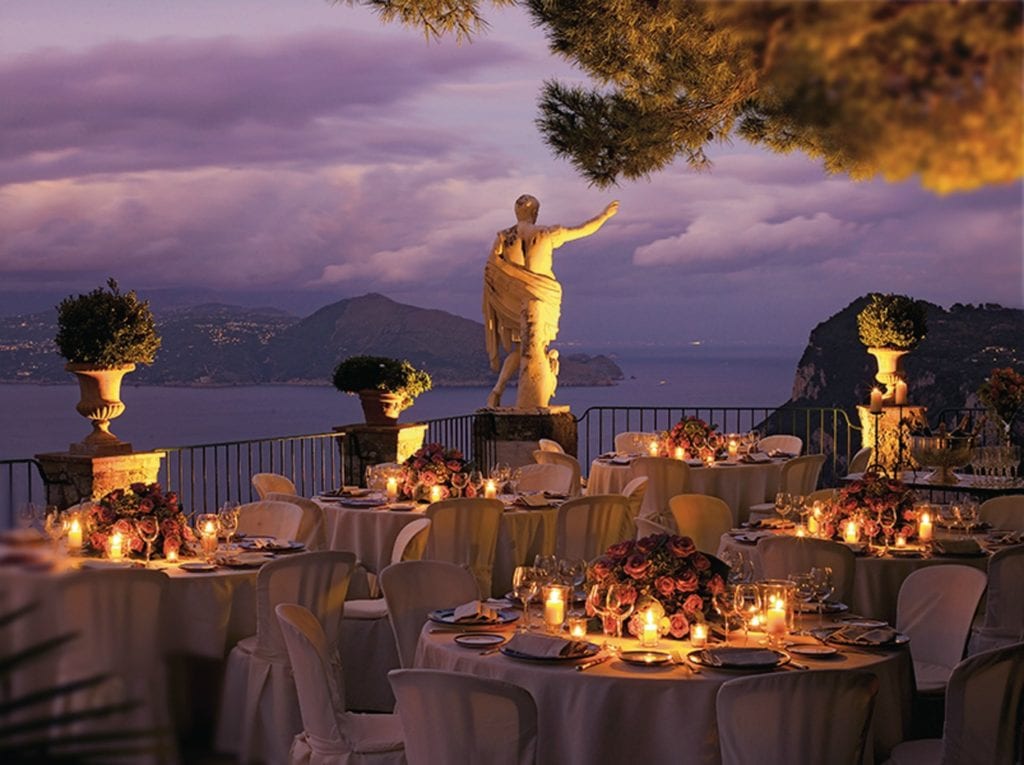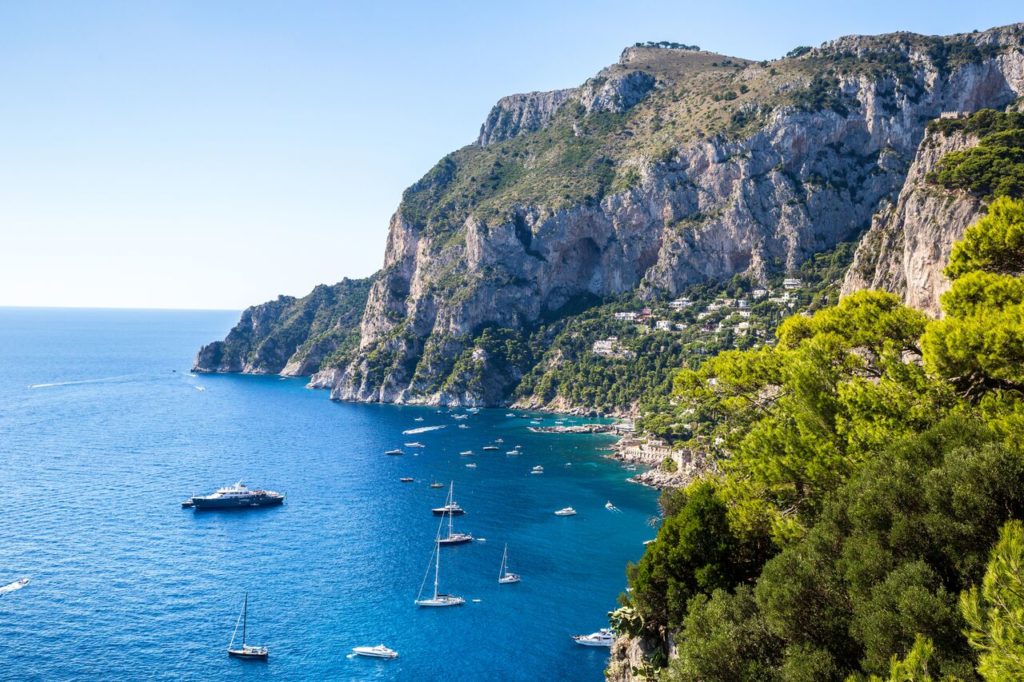 Where to stay: Capri Palace  & Hotel Caesar Augustus
LUGANO, SWITZERLAND
Here you will find the soul of Italy mixed in with the perfection of the Swiss. Fewer destinations can offer such chic blended with sex appeal. High-end shopping, views that will melt your heart and cuisine that will satisfy even the snobbiest foodie. You must check out the cliffside village of Gandria.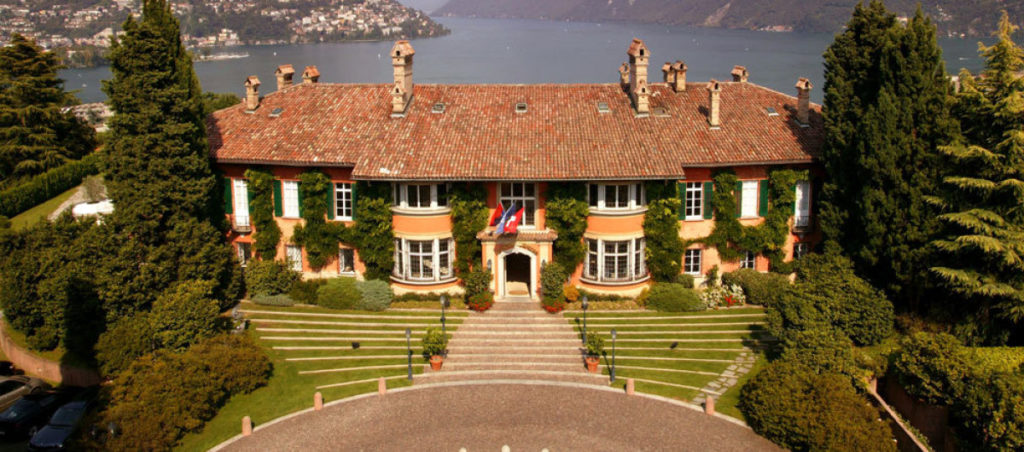 Where to stay: Villa Principe Leopoldo
BELFAST, IRELAND
For a honeymoon city-break, Belfast is part of Ireland that is worth a visit. The Emerald Isle is comprised of the Republic of Ireland (an independent state) and Northern Ireland (approximately 1/6th of the country in the northeast) which is part of the UK and the currency, unlike the rest of Ireland (which uses Euros) is the British Pound.  You can navigate the city by its designated quarters: the Cathedral Quarter, the Titanic Quarter, the Gaeltacht Quarter. Visit The Titanic Museum (the ship was built here), a glinting, quartz-sharp structure on the original slipway. You'll hear them say 'She was alright when she left us.' The bridges crossing the river are great for evening strolls along the well-lit waterfront. As you leave the city and drive out into the countryside there are lush green landscapes, but far fewer farmland animals than you see in the rest of the country.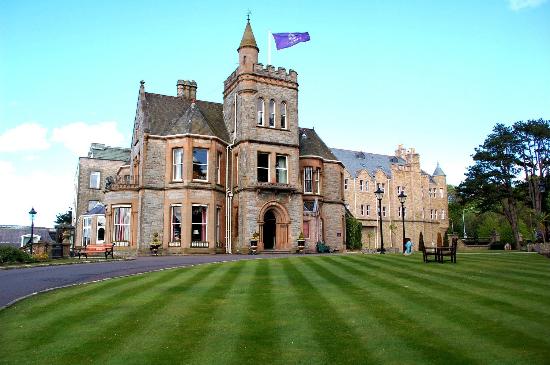 Where to stay: Culloden Estate and Spa