Be a Prince or Princess on Your Wedding Day in Your Very Own Castle or Chateau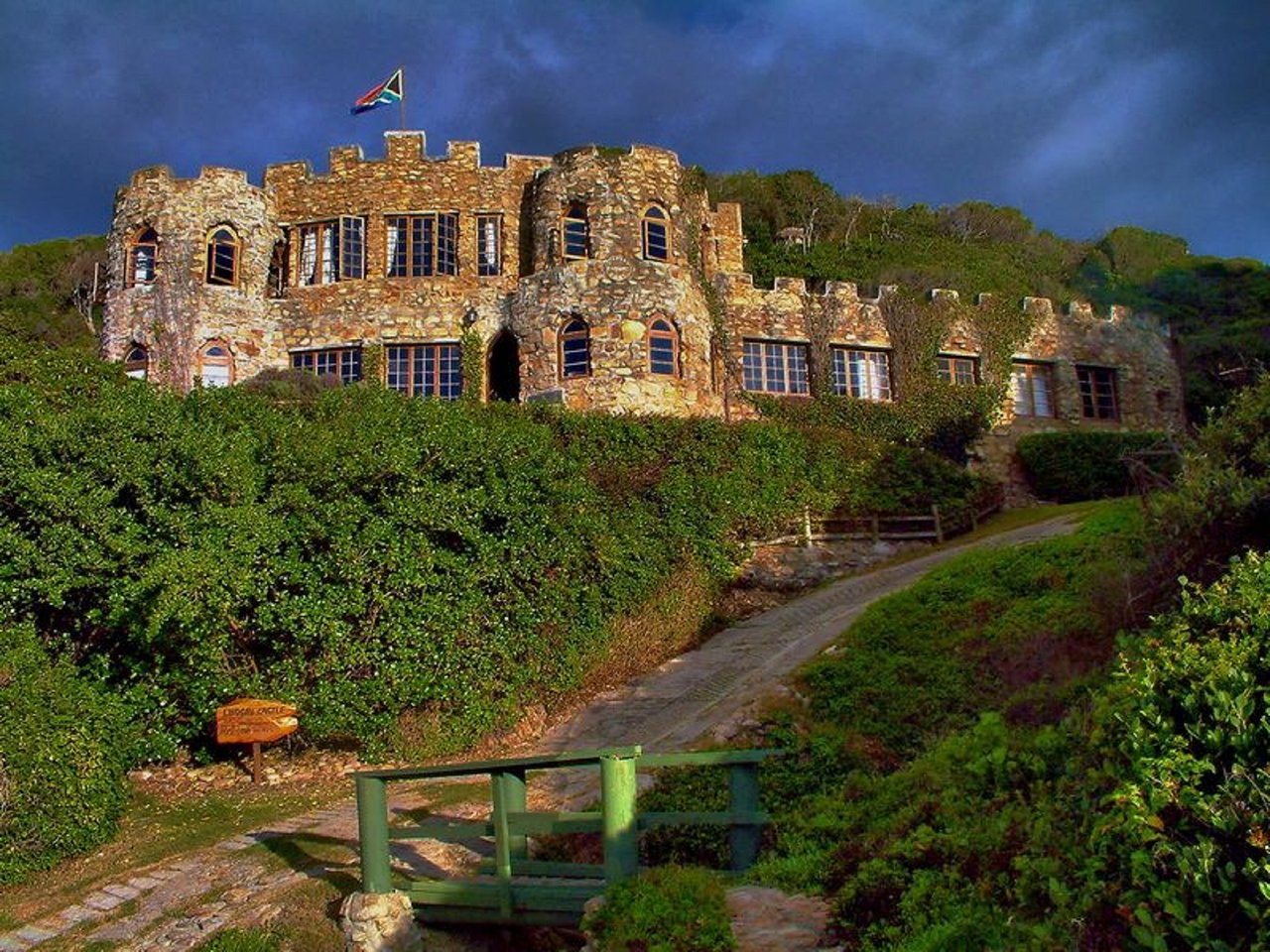 You've found your prince charming or the princess of your dreams and are now planning the wedding of your dreams! There is no better place on Earth to get married than at an authentic castle or chateau to feel like royalty. We have gathered seven chateau and castle venues throughout Europe that will have you embracing your inner sovereignty. Each one offering lovely landscapes, relaxing pools and spas, and delicious cuisine. And besides, what better way to start your happily ever after than by having an actual fairytale wedding?
Italy
Castello Di Vicarello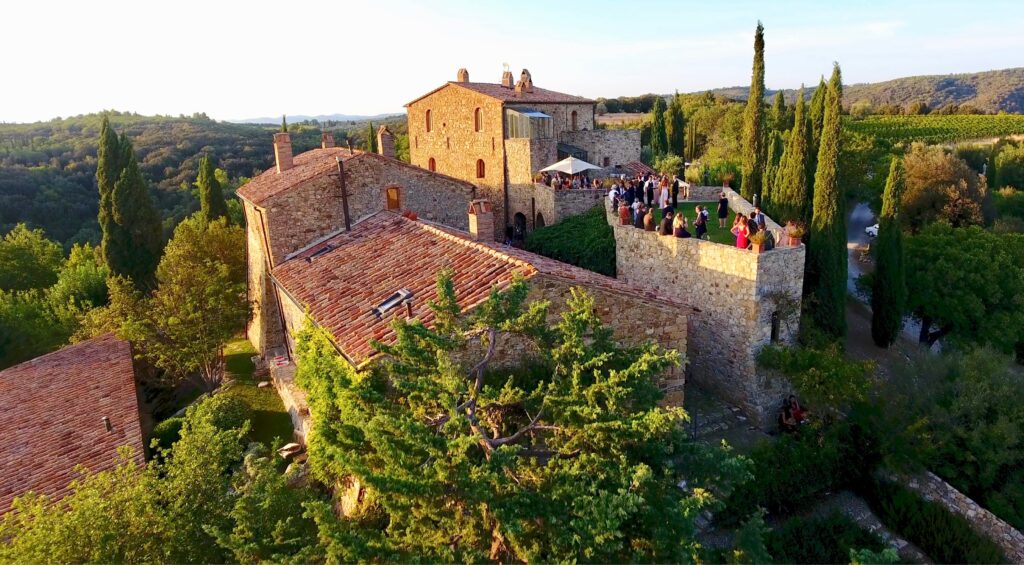 Arguably the most famous region of Italy, Tuscany offers unbelievable views and romance at Castello Di Vicarello. This 900-year-old castle has been remodeled and is the fairytale destination venue you've been looking for. Your wedding can take place in this gorgeous castle itself, the courtyard, or at a peaceful spot in their luscious garden. The nearby Tyrrhenian Sea offers not only a terrific landscape but also calming sea breezes. 
The staff at this castle hotel are there to take care of every detail, from food and wine to the music, flowers, and all the intricate details. With every aspect of your wedding done for you in this fabulous castle, you'll feel truly royal. Whether you decide to have a smaller gathering of guests or a larger one, you'll have plenty of space. And better yet, nothing will beat sipping wine and watching the sunset as it goes down over the gardens of lavender and rose or groves of olive trees.
Castle Fragsburg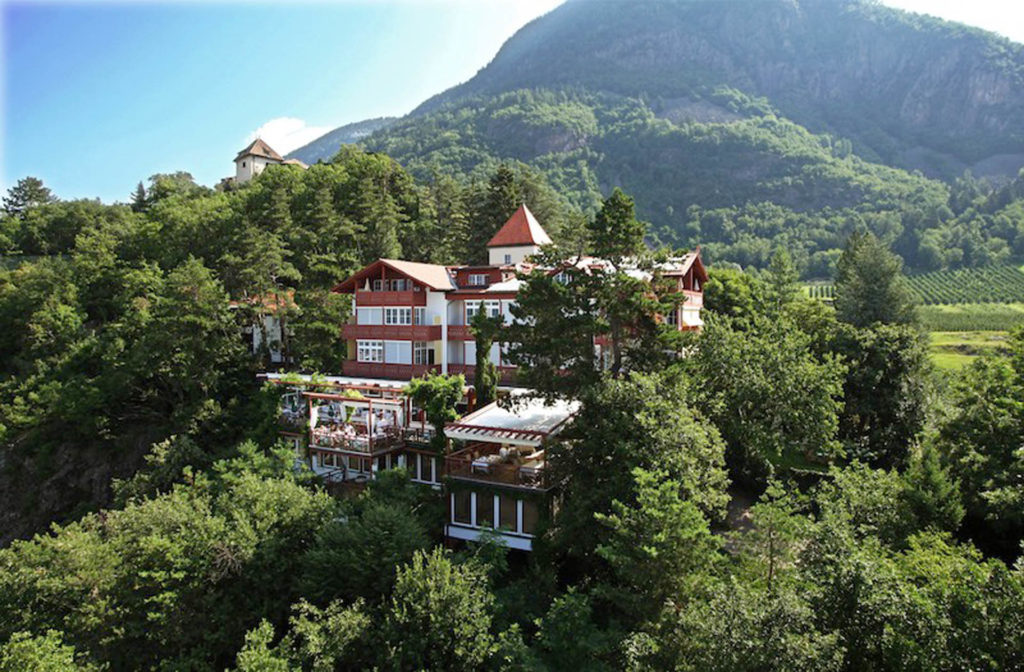 For a classic Disney-esque wedding, you must have a venue surrounded by forests, sitting atop a mountain, and in a castle. The Castle Fragsburg is perfect, a former 17-century hunting manor, this castle is in Italy's mighty Dolomites. This hideaway is ideal for newlyweds that want a little rejuvenation and relaxation with their fairytale wedding. 
You'll have a genuine Italian wedding, complete with crisp Alpine air, amazing and authentic food, and views you'll never forget. Your wedding can take place in either their enchanting rose garden or on the terrace with the breathtaking panoramic views of the surrounding landscape. The Michelin starred on-site gourmet restaurant is in a stunning glass loggia. You and your guests can enjoy the hotel's park with a heated swimming pool, the world's first alchemistic spa, Castellum Natura, and the holistic Sanctuarium.
Switzerland
Grand Hotel Kronenhof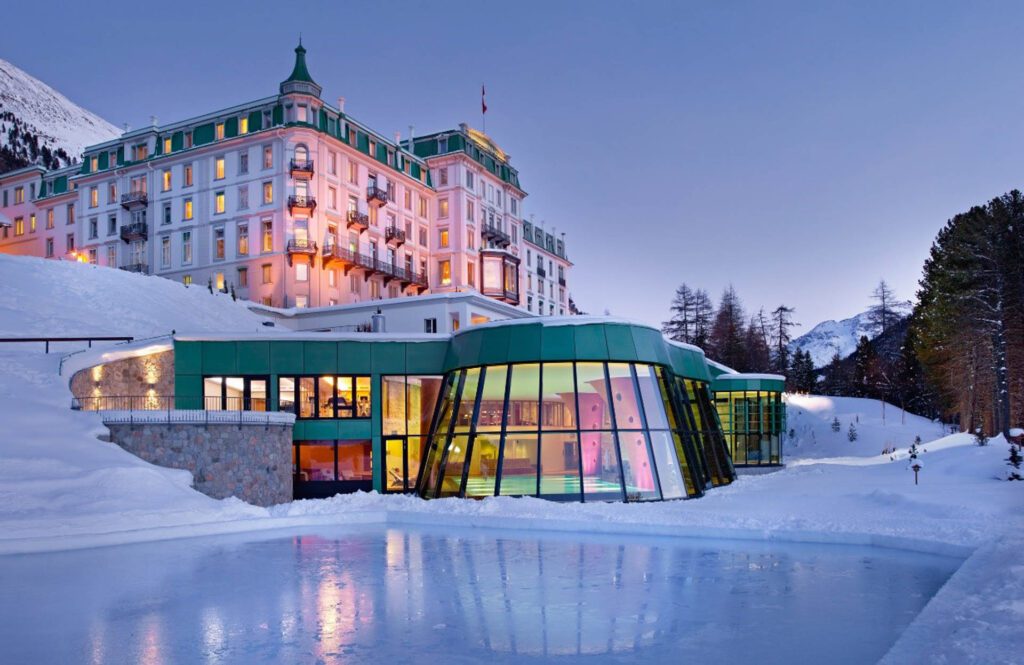 At the Grand Hotel Kronenhof, fairytales come true. Located in the pleasant mountain village of Pontresina, this is their only five-star hotel. It's easy to see why, with their snow-covered majestic mountains offering a Swiss Alps winter wonderland and all of the charming nearby lakes. 
This glamorous hotel is considered to be the best-preserved 19-century hotel in the area. They can host intimate celebrations or opulent affairs. To really feel like a prince or princess, you'll love being driven around in the Grand Hotel Kronenhof's horse-drawn 150-year-old carriage or a classic vintage car. With many venues to choose from here, all being multifaceted, personal, and historical, you'll be able to design the wedding of your dreams. Every venue has intimate, charming details. As the bride, rather, princess, you and your ladies can spend a day being pampered at the hotel's Kulm Spa. As for your prince, he and his fellow gentlemen can take time to enjoy a cigar in the Miles Davis Lounge or wine in their prestigious wine cellar.
Ireland
Lismore Castle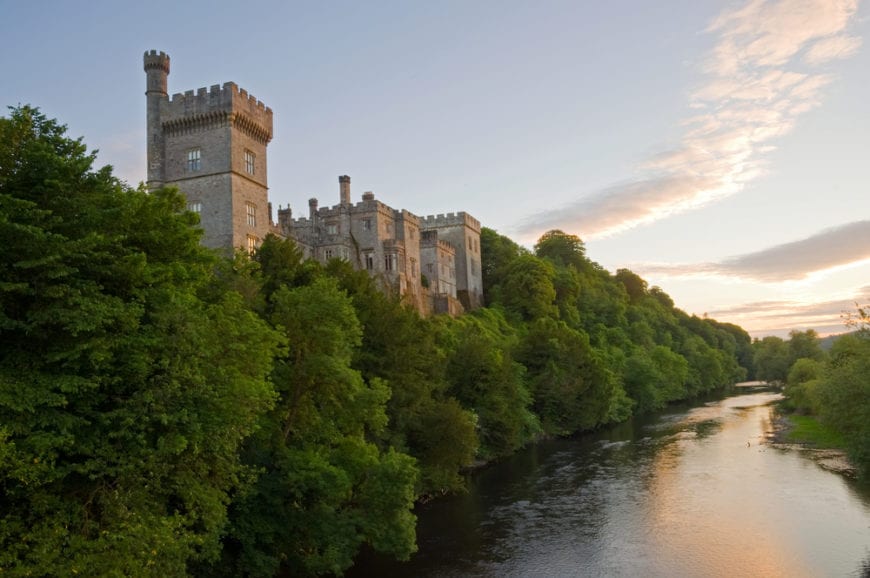 For a Gothic castle that's surrounded by dramatic scenery, you will absolutely love Lismore Castle. Although built-in 1185, this castle is still full of wonder. Home to Ireland's oldest garden that covers over 8 acres, you feel like the noblest of royalty. The castle sits in lush trees and overlooks a romantic river. These are only two terrific options for a wedding photoshoot, with the rest of the castle grounds offering even more. 
Your wedding is the day all your dreams come true. With such an ideal fairytale setting, the Lismore Castle is the place to do it. The castle itself is completed with Pugin furnishing and original artwork and paintings. There are timeless chandeliers throughout and grand architecture that stays true to the castle. In addition to history and authenticity, this castle has all of the luxury accommodations to complete your royal wedding. The night wouldn't be complete without a fireworks show over the river, which you can view from atop the castle. Your wedding night is sure to be unforgettable!
Kilkea Castle
For a dream castle that looks like it's straight out of a storybook, Ireland is the place to go. Full of mystical charm and surrounded by hundreds of acres of woodland, Kilkea Castle is where your fairytale begins. You'll find a warm Irish welcome upon your arrival here. Being one of Ireland's oldest castles, you'll be happy to see renovations that bring a luxurious and modern feel. They have also added a new spa, a place of serenity and peace, certainly fit for a noble. 
Kilkea Castle has been hosting celebrations and weddings for over 800 years! Yet each wedding is tailored to fit each couple's dreams. They offer several venues on-site, ensuring a truly bespoke wedding. You'll have no issues at all putting on a wedding that's befitting of royalty.
France
Hotel Le Choiseul
At the Hotel Le Choiseul, magic comes alive! Located in the famous Valley of the Kings, accordingly named due to all of the castles in the area, you'll love this charming chateau. You have an excellent view of the Loire river from the chateau, which is perfect for a wedding photoshoot where you and your love are royals for the day. In addition to the river, you can take stunning photos in the French-style gardens throughout the property or under blooming purple wisteria. This venue is perfect for small, intimate weddings because it's hidden away from crowds.
The lounges are on the ground floor and open onto the beautiful gardens. On the property, there are novel troglodyte barns that date back to Roman times. After your wedding, you'll find plenty of activities for you and your guests. For instance, going through the secret passageway that leads up to the nearby Royal Castle of Amboise. With a guided tour of the castle, it'll fit in nicely with your fairytale getaway.
Chateau d' Artigny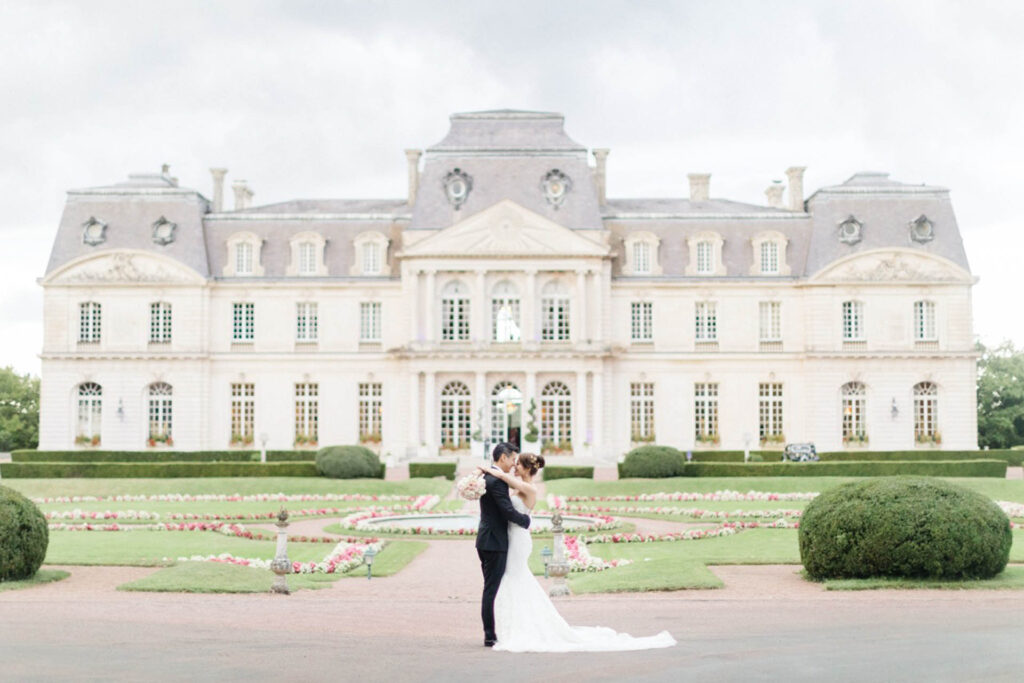 For a charming chateau in the Loire Valley, full of extravagance and glamour, you'll feel regal as can be at Chateau d' Artigny. The opulence you'll find here is surely unparalleled, with all of the french gardens and marble statues to the wood-work and trompe l'oeil frescoes. Every single detail you see reflects extravagance, perfect for a prince or princess such as yourself. 
For your fairytale wedding, imagine making your entrance descending the chateau's marble staircase fit for nobility. You, your prince charming, and the people you love the most will dance the night away under the stars and fireworks. No trip would be complete without a little indulgence, though. Be sure to experience the gastronomic cuisine that this location has to offer! 
Ladies, grab your glass slippers, your ball gown dress, and your tiara. Gentlemen, pack your finest tux. It is certainly time for your happily ever after!