Cupid's Journey Of Love Around The World - Part 2: Somewhere On A Beach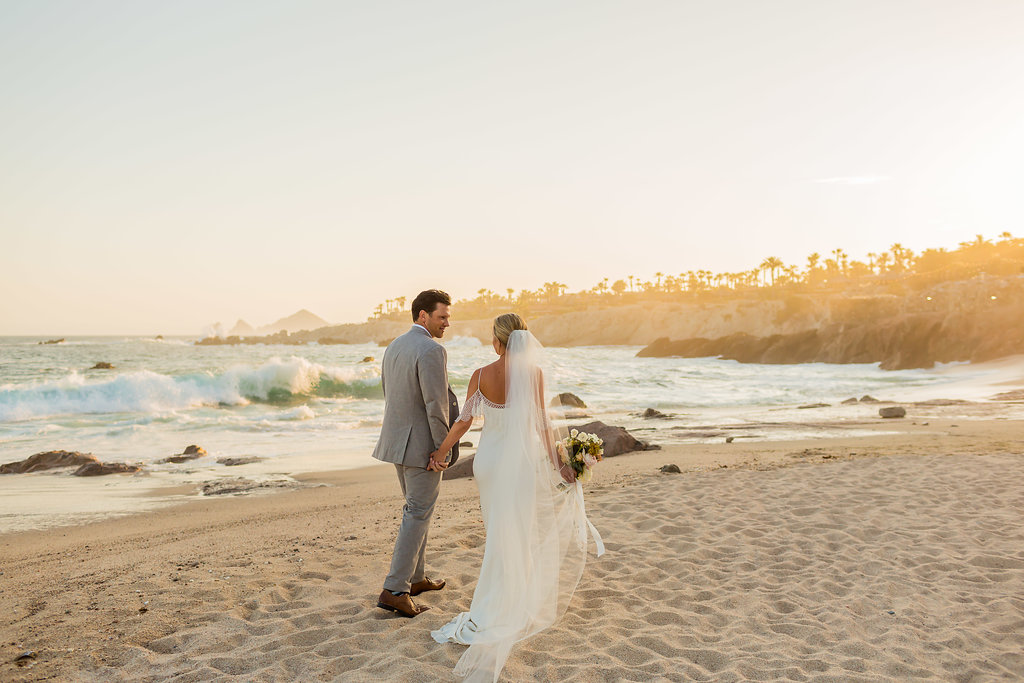 Imagine saying "I do" to the soundtrack of the sea as the soothing waves crash the shore.  We continue to follow Cupid's journey around the world. This time it's somewhere on the beach. The glistening ocean provides a wondrous and ethereal backdrop for one of the most significant moments of your life.  Your senses come alive as the warm sunshine, and cool breezes caress your skin. Your soulmate is standing by your side. The sun, surf, and sand are one of nature's greatest gifts. And they are considered some of the most romantic landscapes on Earth.
At one time or another, we've all dreamed of being somewhere on a beach with the one we love.  It's no wonder that some of the most memorable love stories of all time take place on the sandy shores of the world's most beautiful beaches. It's where Sandy met Danny (Grease). It's where Miley and Liam fell in love on and off the screen in the Last Song. It's where Allie and Noah had an unforgettably romantic scene in The Notebook, be still my heart.  Somewhere on a beach is, without a doubt, one of the most romantic places to tie the knot. The sea beckons our hearts and our souls with her sounds. So it's no surprise. Beaches that boast vast ocean views and nothing but sea and sand for miles are some of the most sought after destinations around the world for weddings and romantic getaways.
Is the sea calling to you? Let's take a trip around the globe and explore some of the most magical venues and landscapes that are perfect for your big day. Each resort has its own unique brand of luxury that appeals to all the senses. From fine dining to world-class spas and once in a lifetime experiences, you're sure to fall in love with these breathtaking destinations!
Danai Beach Resort, Halkidiki, Greece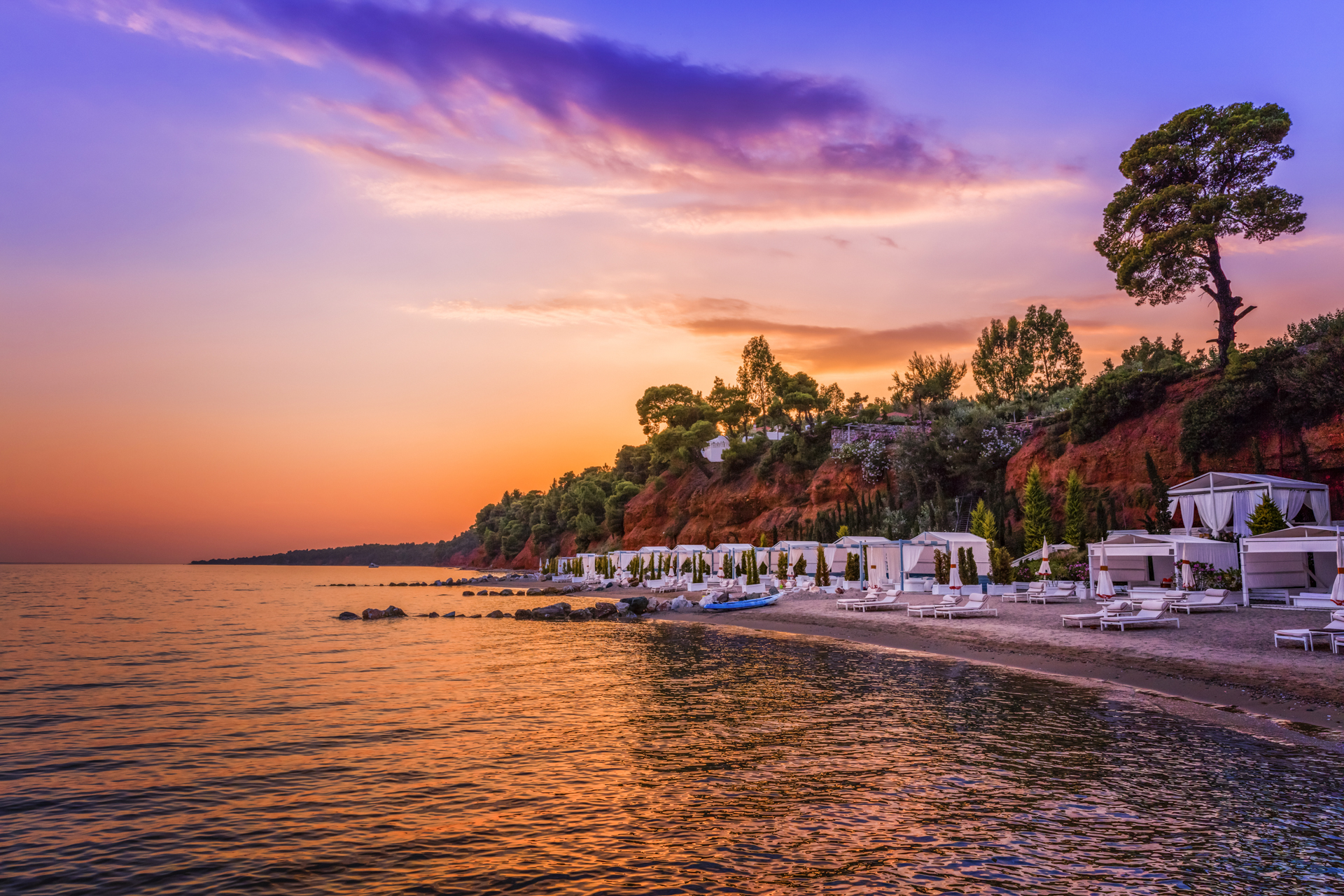 The first stop on Cupid's journey is the Danai Beach Resort & Villas, a member of "The Leading Hotels of the World,"  in Halkidiki, Greece. Halkidiki is a picture-perfect peninsula located along the turquoise waters of the Aegean Sea. Known for its charming squares, neo-classical buildings, and outdoor tavernas that line the winding streets, Danai Beach Resort is one of the most incredible places in Northern Greece. It boasts some of the most delicious food in the world and is the perfect setting for couples that love the outdoors, striking sunsets and panoramic views! Surrounded by verdant pine trees, white sandy beaches, turquoise waters, and lush Mediterranean gardens, the resort is the epitome of tranquility and natural beauty. If you are ready for peace, love, and relaxation, this venue will not disappoint.
Suite Details:
The resort boasts 62 deluxe suites and villas, some suites, and all the villas have a private pool on the terrace. With views over the lush Mediterranean gardens, or the Aegean Sea and elegantly decorated accommodations, you'll feel right at home.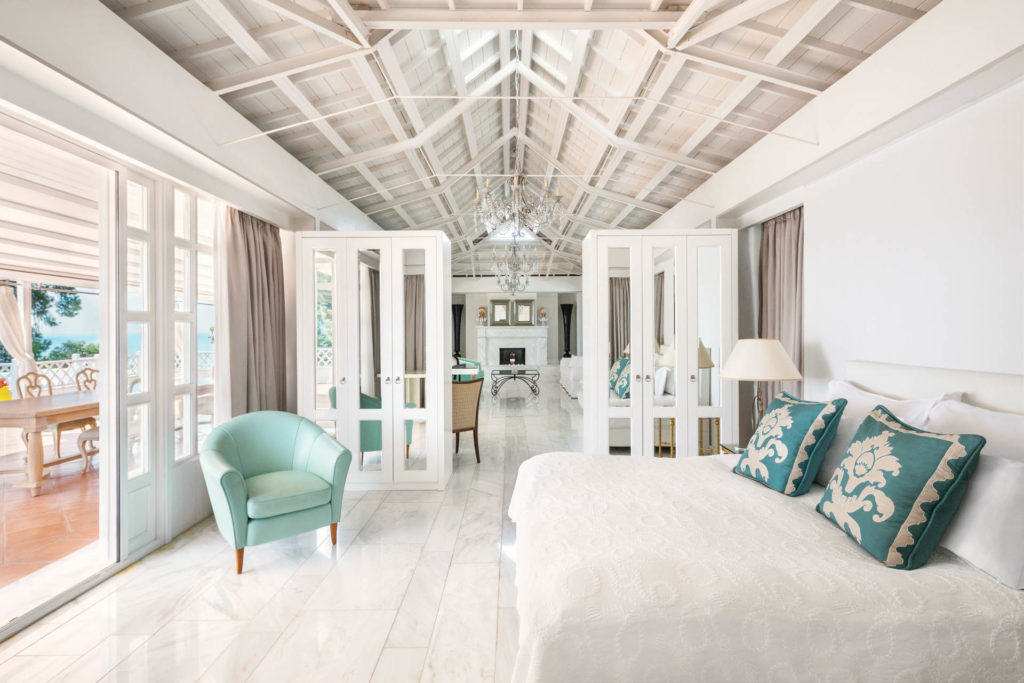 Magical Moments:
Panoramic views and a private beach with luxurious cabanas set the tone for an oh-so-romantic stay. Couples may choose from a beachfront or private villa ceremony and when they are ready to be alone, what could be better than a private romantic beachfront dinner with a piano melody and fireworks!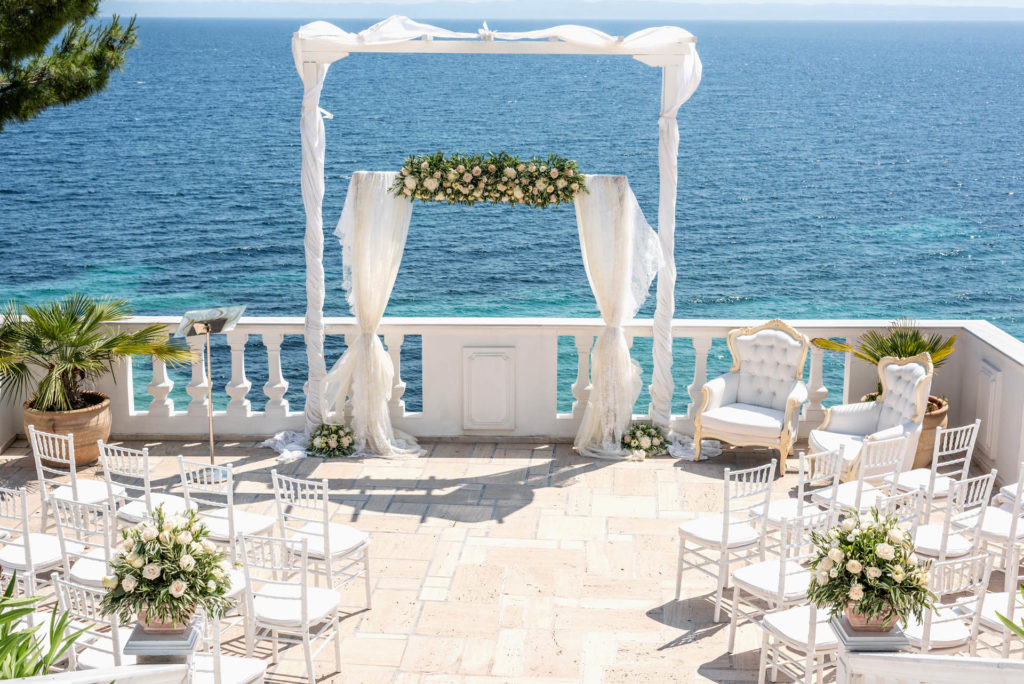 Dine:
With 3 a la carte restaurants featuring Greek, Mediterranean, and French gastronomic cuisine, your taste buds will be in heaven! Award-winning Gourmet Restaurant "The Squirrel" is considered one of the principal culinary addresses in Greece. Oh, and ocean views are always on the menu!
Explore:
Take tours to wineries, cruise the coast of Mount Athos on a luxury yacht or speedboat charter and enjoy excursions to famous archaeological sites if you're feeling adventurous! Water sports, horseback riding, scuba diving, fishing, and golf are just a sampling of some of the other leisures you may want to explore. If you're ready to relax,  take a stroll through the boutique shops, go for a swim or visit the spa.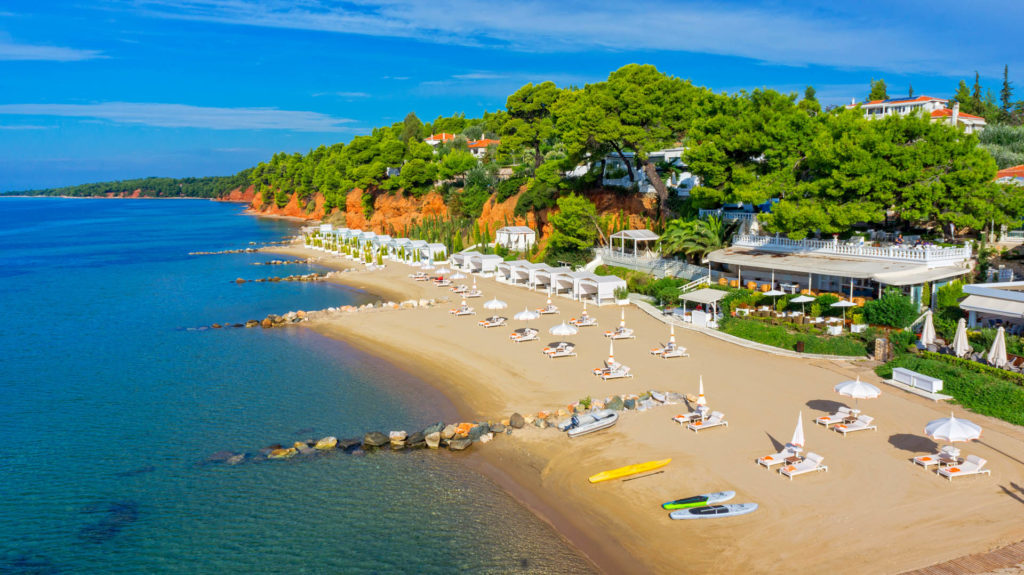 Esperanza, an Auberge Resort, Los Cabos, Mexico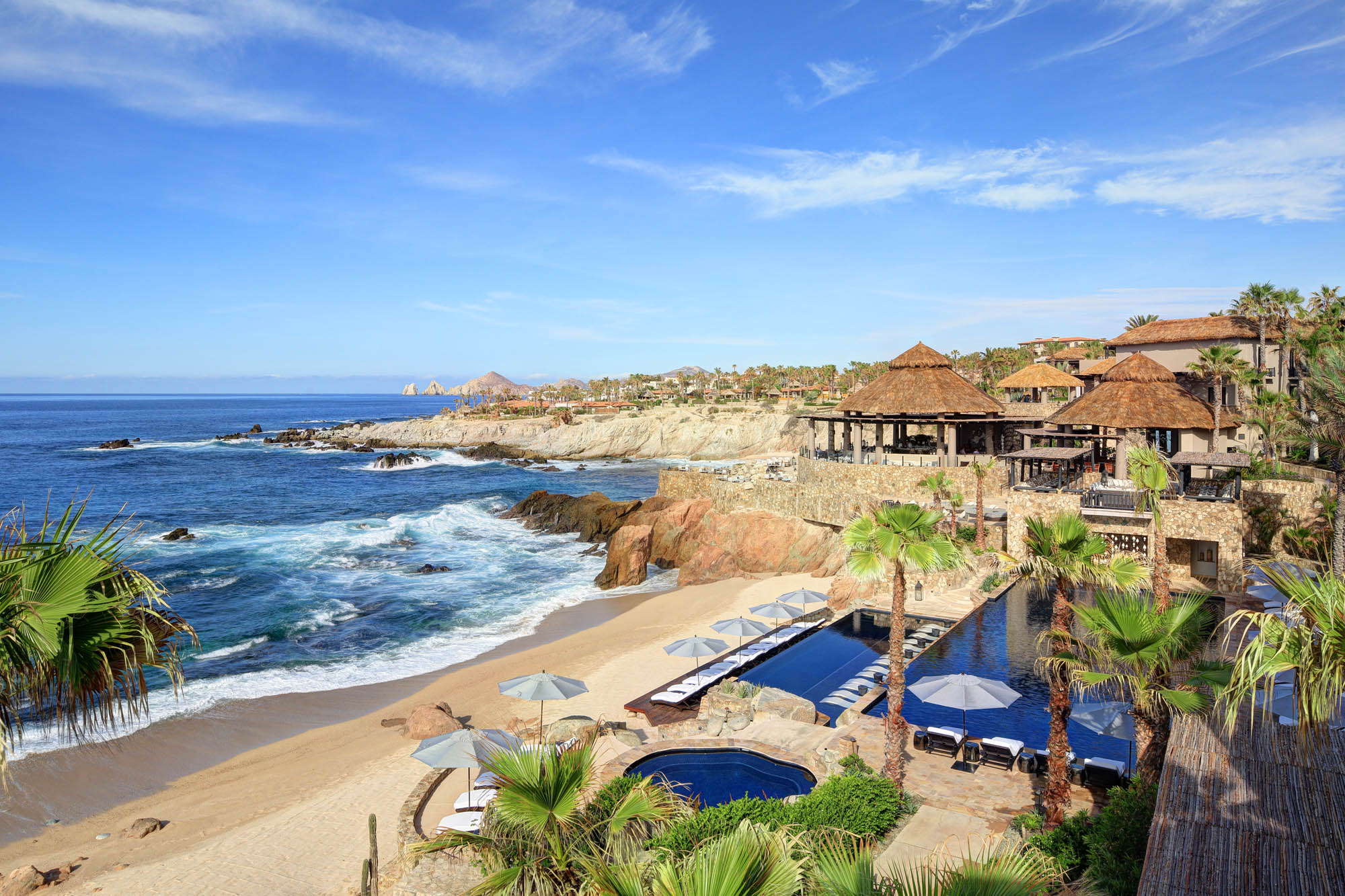 Are you ready to experience a sunset ceremony on a crescent-shaped private beach? Cocktails by a shimmering pool? Dinner on the stone terrace high atop the cliffs? Then welcome to Esperanza, an Auberge Resort, and one of the newest event venues in Los Cabos. Featuring the areas only private beach. Esperanza boasts a myriad of seaside celebration possibilities that have you feeling as though you are standing at the edge of the continent. The waves crashing along the rocks, sending salty spray into the air as the sunshine warms your skin will be a sensation you will not soon forget. You'll feel at harmony with the vivid impressions of the landscape and the rocky shores are a sight to behold! Los Cabos beckons to be explored! From whale watching in the gentle waters of the Sea of Cortez. Horseback riding through a deep desert canyon.  Glass-bottom boat tours and hiking the desert hills. It's a playground for activity! You can even learn from local artists while you enjoy complimentary sips of Tequila, Mezcal or Wine all made in Mexico. If you enjoy nature and culture at it's most beautiful and love adventure, this is the place for you!
Suite Details:
Choose an oceanfront luxury suite with a private pool and jacuzzi. A butler and full kitchen with a personal chef. Or a villa or haciendas perfect for families, groups, and extended stays. There is an ideal fit for everyone. You will feel right at home with sophisticated seaside decor and majestic views.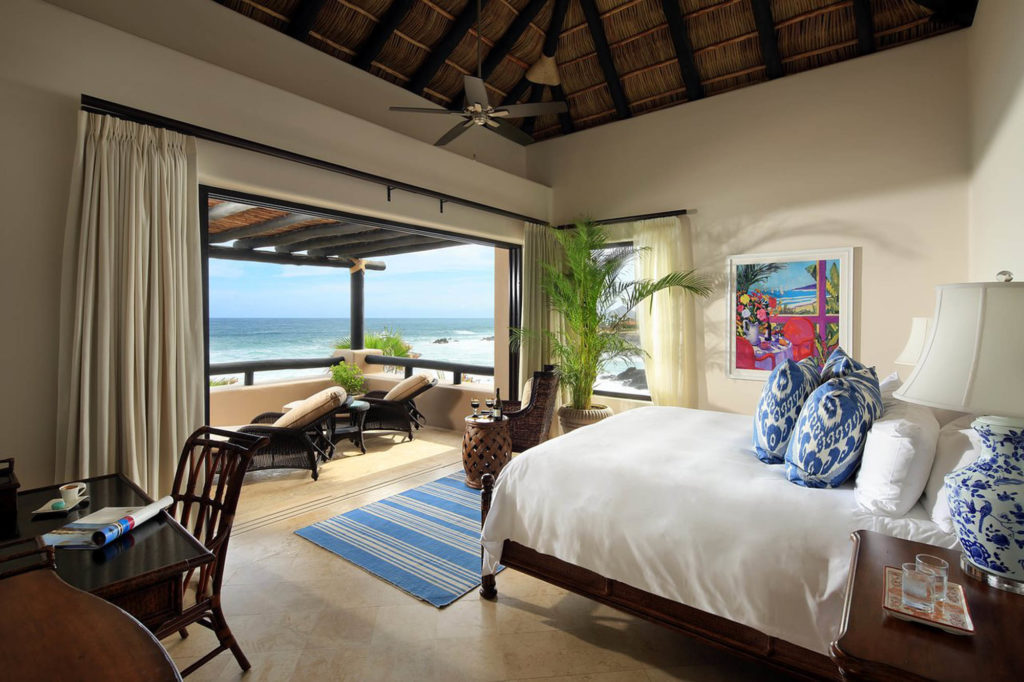 Magical Moments:
Nothing is more romantic than a resort perched on the high bluffs of Punta Ballena with endless ocean views. And a dramatic backdrop of waves crashing against the rocks below in the Sea of Cortez. From a romantic sunset sail on Cabo Bay to private beachfront cabanas and couples massages, you are sure to enjoy your stay.  We recommend partaking in barefoot bliss with El Beso Mágico cocktail hour at sunset.  A private chef BBQ dinner paired with a bottle of wine or champagne and a bonfire with s' mores!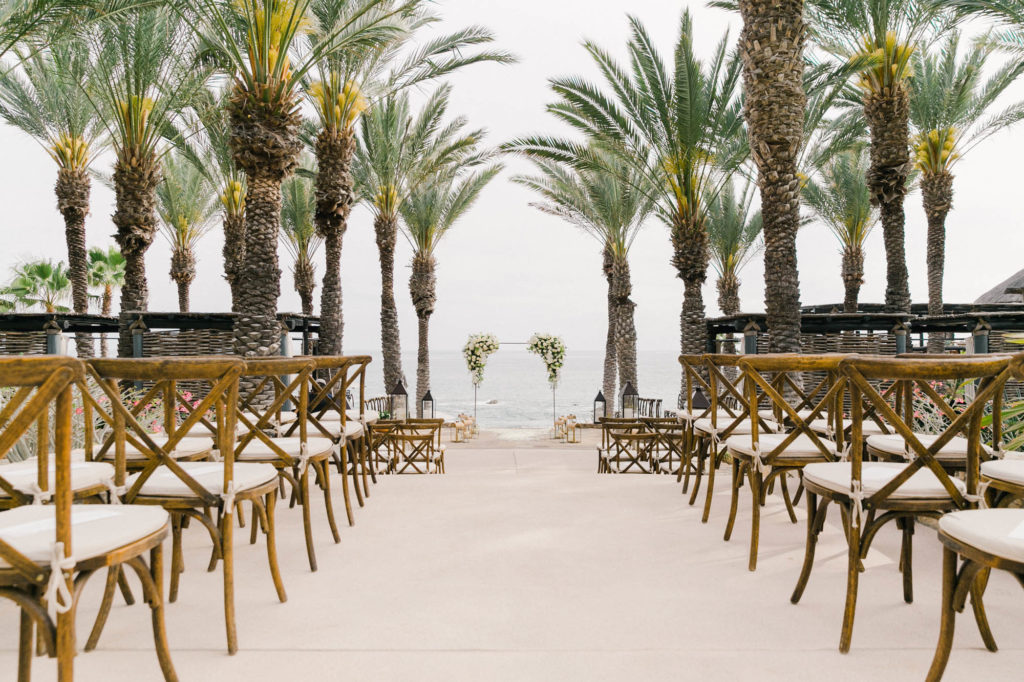 Dine:
Experience an exquisite variety of just-caught seafood as well as authentic Mexican dishes like vibrant ceviches to crisp tacos amidst a rocky promontory surrounded by crashing waves.  Chef Guillermo Gomez skillfully designs menus for each of the resort's six restaurants including the newly reimagined Cocina del Mar.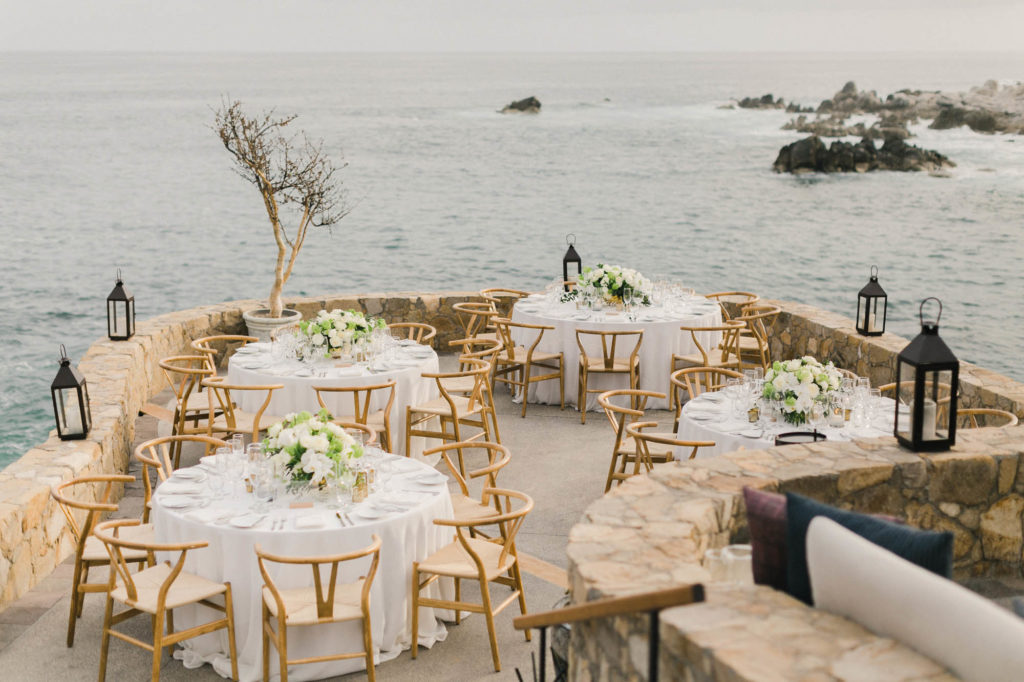 Explore:
Drive an ATV through deep desert canyons, ride a camel in the Baja outback or take to the seas for a whale watching adventure! The possibilities are endless. From cooking to dancing and yoga to sea foraging and diving for chocolata clams, you are sure to have an experience unlike any other.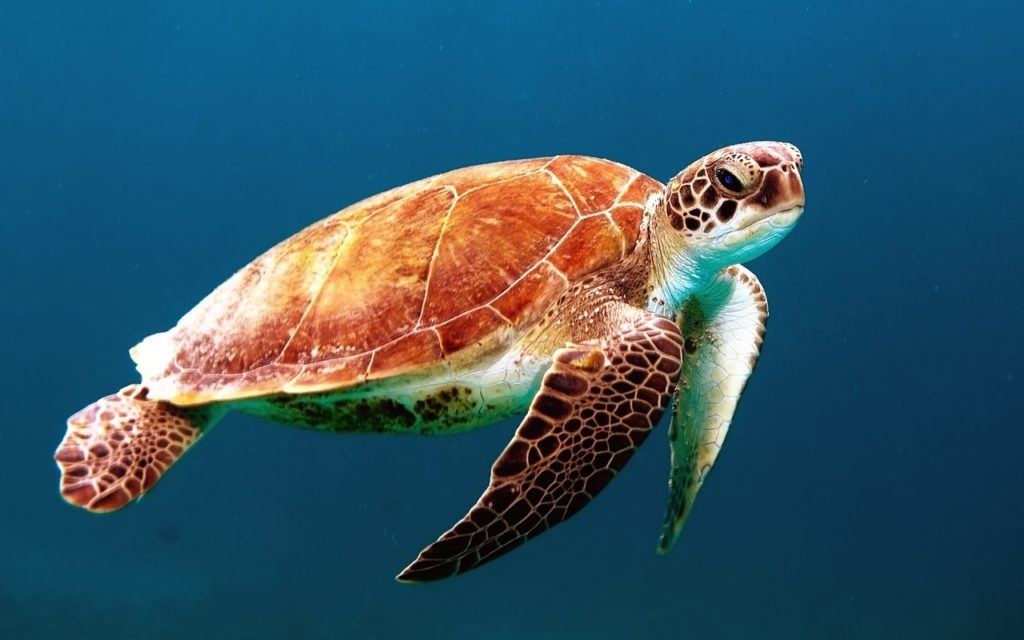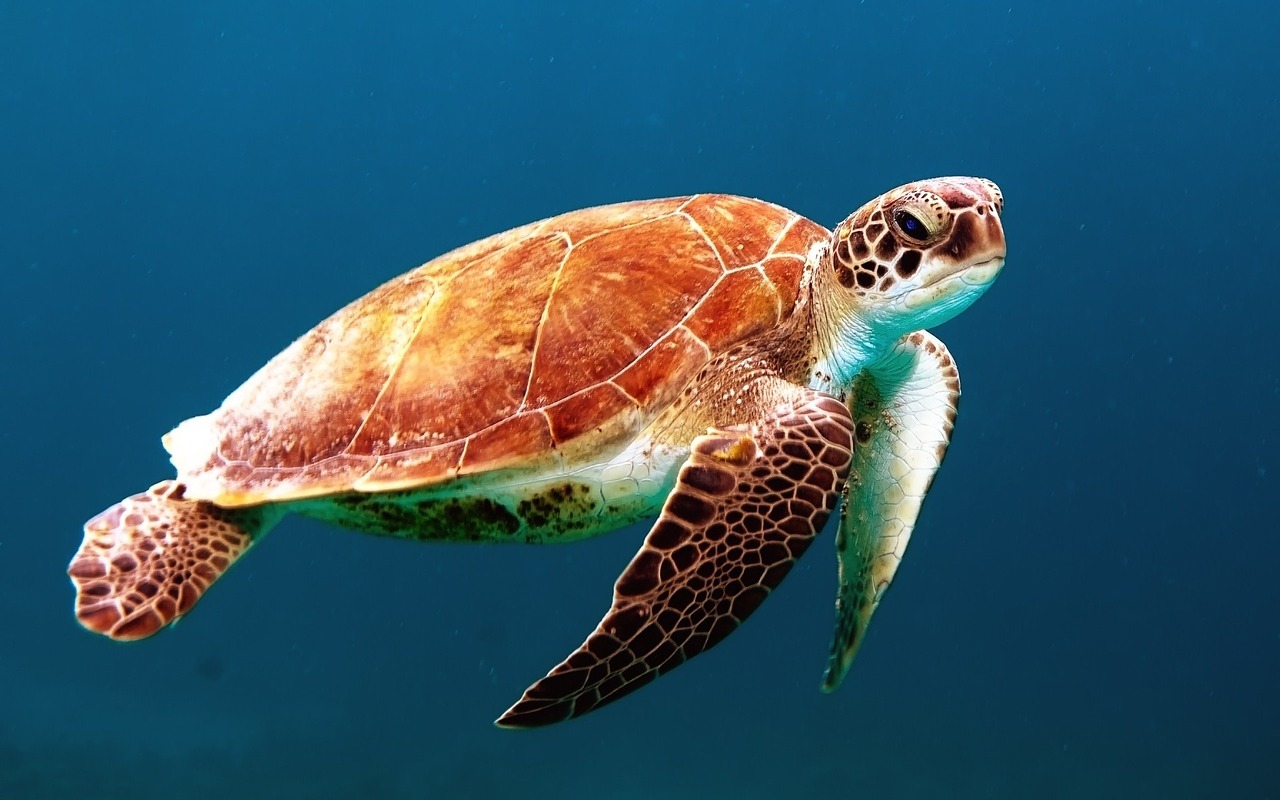 Chablé Maroma, Riviera Maya, Mexico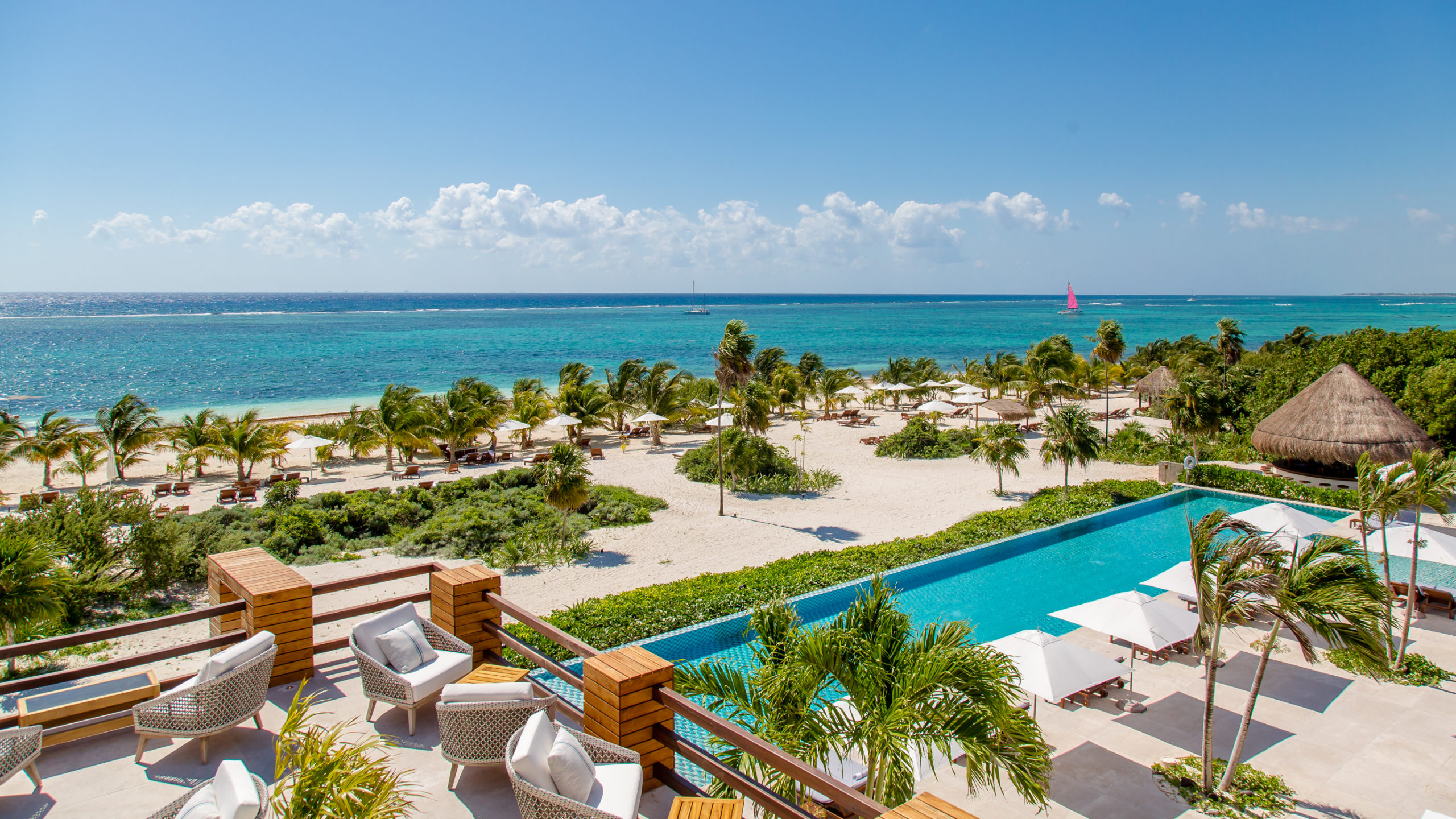 Chablé Maroma is the epitome of luxury and romance. Set on the coast of Mexico's Riviera Maya. Guests will experience life on the beach in a beautiful jungle. Landscape designed to highlight the beauty of nature and pure wellness. Beautiful extensive and protected mangrove surround the resort. Natural vegetation and pathways border each of the 70 villas. Designed with exuberant tropical woods making the exterior and the jungle part of the interior design. Each villa is isolated naturally and wrapped in the sensuality of the forest with private plunge pools, spacious terraces, and an outdoor moon shower. Chable style is about living in harmony with nature, respecting the rhythms of life, and honoring timeless culture and traditions. Spa spoiling comes naturally to Chablé Maroma with its incredible renewing and repairing treatments with an emphasis on whole-body wellbeing. It's a euphoric experience for the mind, body, and soul!
Suite Details:
Live like the Mayan nobility! The villas are an evocative refuge designed with Mayan colors and regional materials. The wood floors and ceilings make each villa a natural hideaway within the jungle. Villas are set in gorgeous independent casitas with a private terrace and pool, ideal for an intimate refuge.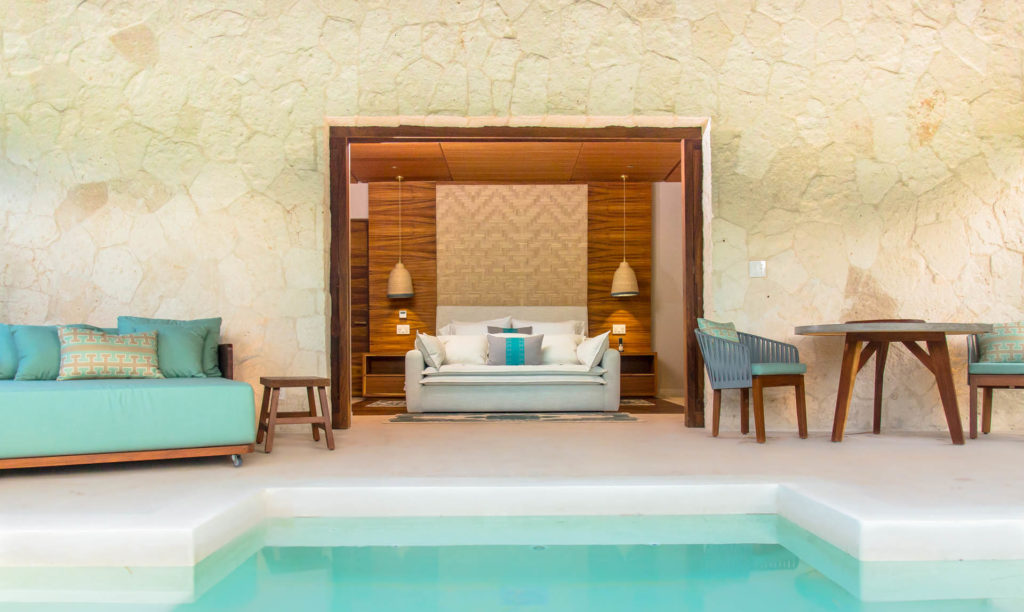 Magical Moments:
What's more romantic than a sunset dinner while enjoying a beachside bonfire and sipping fine wine? Perhaps a visit to the spa to experience a carefully crafted treatment to renew and revigorate. We recommend a Temazcal ritual with a Shaman, a spiritual and physical ceremony to connect with your soulmate and mother nature. Live among the land in the lap of luxury and get ready to be seduced by Chablé Maroma.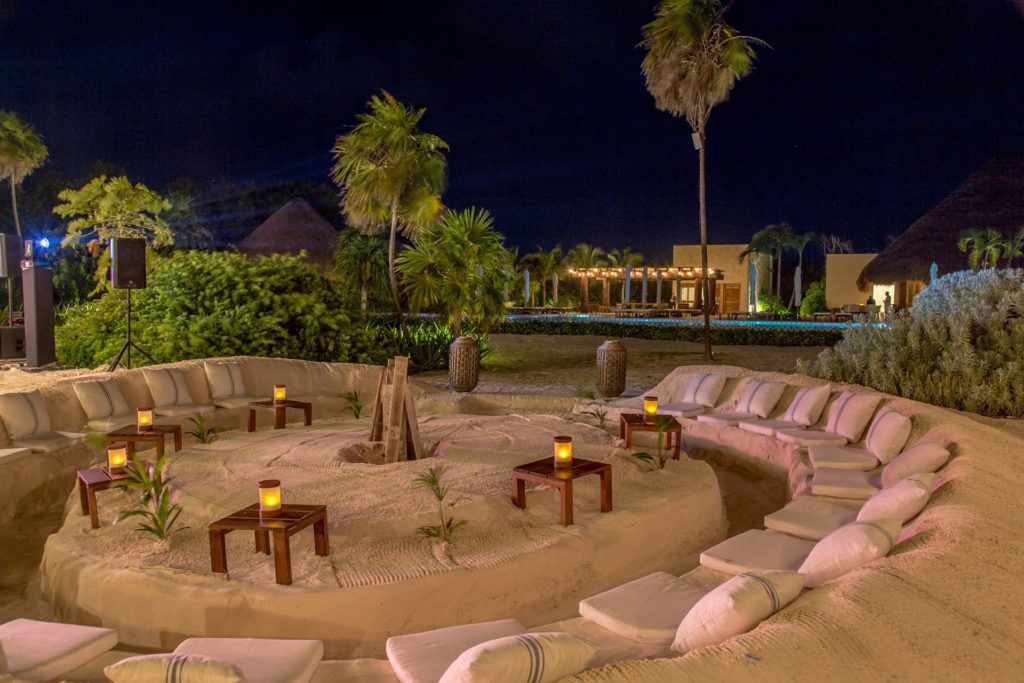 Dine:
Enjoy culinary delights that originate from the art of chef Jorge Vallejo, whose restaurant Quintonil in Mexico City occupies the 11th place on the San Pellegrino list of the Best Restaurants in the World. Executive chef Luis Quiroz creates a different gastronomic proposal every day to provide guests joyful and flavorful experiences.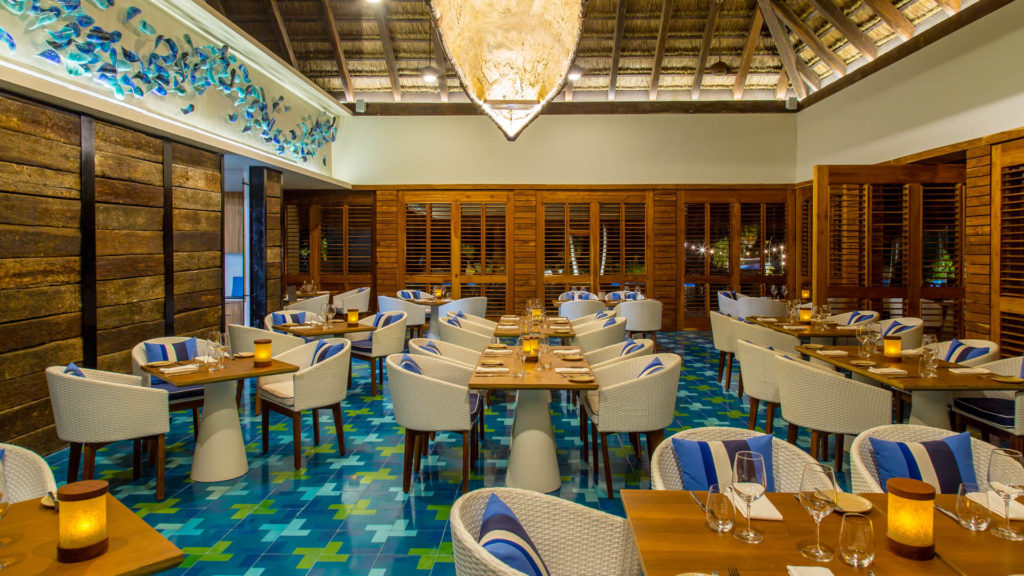 Explore:
Sit back, relax, and enjoy nature and experience wellness where Mayan traditions meet modern science. Guests get to interact with the natural beauty of the land at this eco-conscious resort. There is nothing more peaceful than the Riviera Maya. Where the Caribbean ocean and white sandy beaches merge with the vibrant and majestic landscape of the rainforests.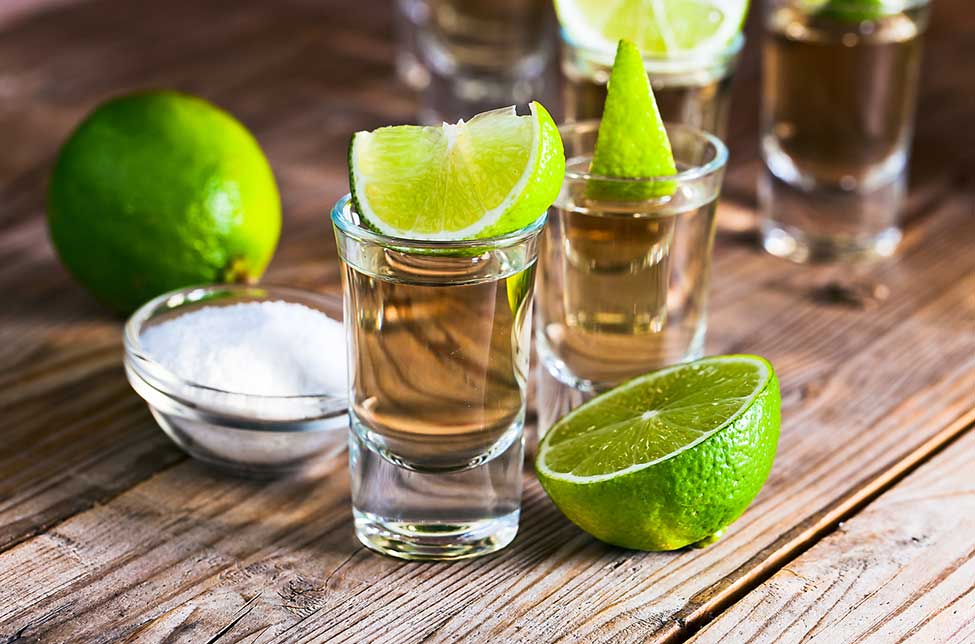 Abaton Island Resort & Spa, Crete, Greece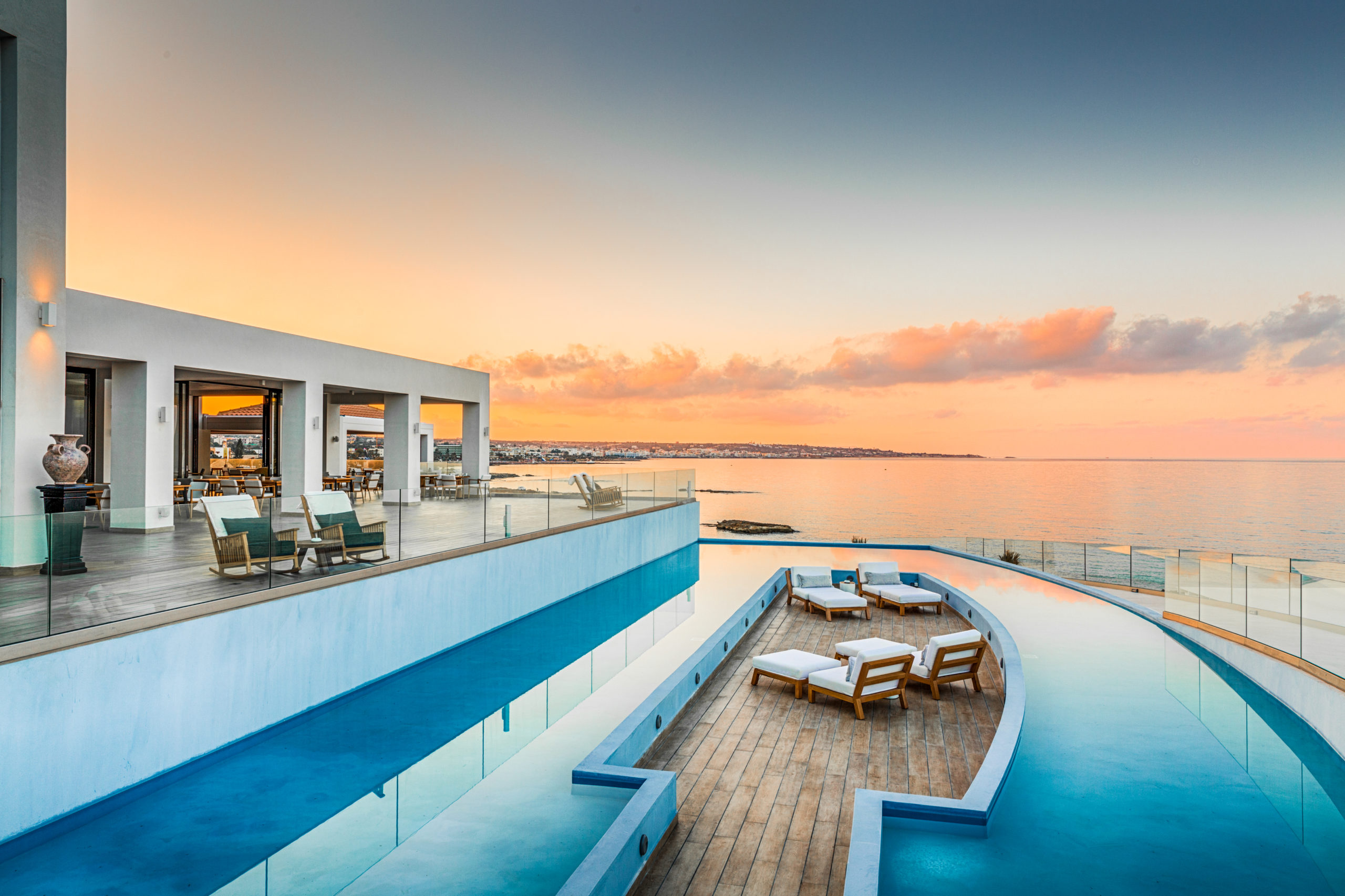 Crete is famous for its fabulous beaches and crystal clear water courtesy of the Aegean Sea. The mesmerizing coastline is unmatched and an ideal setting to wed away! The Abaton Island Resort and Spa is a dedicated wedding and honeymoon resort well versed in the arts of romance. Whether your guest list is 300 or you are looking for something more intimate, Abaton has plenty of options to suit your needs. The resort's modern, minimalistic designs featuring neutral whites, earthy tones, and natural materials will set your senses at ease.  Bask in the chic surroundings of this Cycladic-style resort that offers elegant accommodations and panoramic sea views.
Suite Details:
With 152 exclusively-designed rooms, suites and villas with 71 pools that provide a backdrop of the shimmering ocean, Abaton does not disappoint.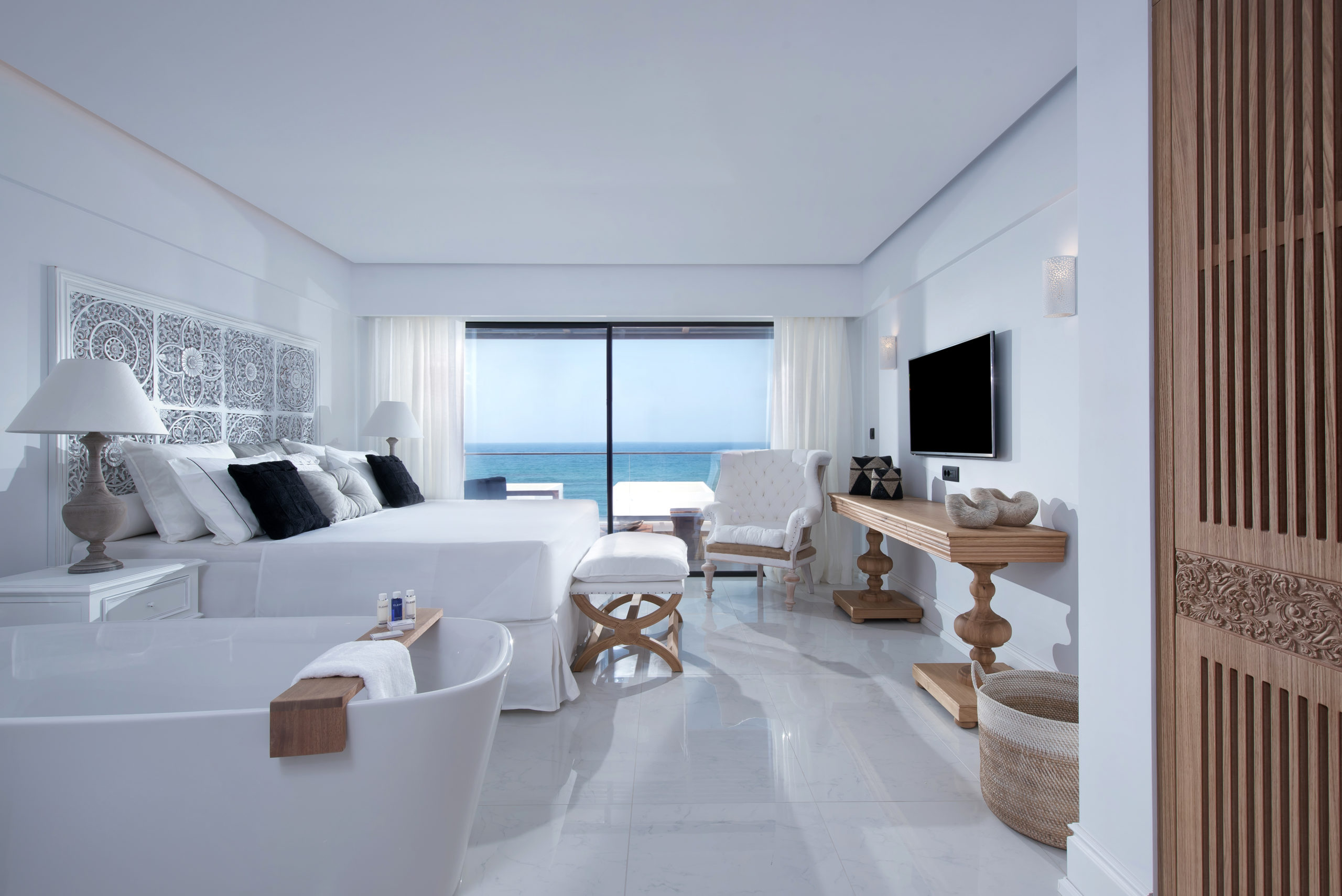 Magical Moments:
Relax your mind, body, and soul in the world-class Elemis Spa or lounge by the pools with a reserved double bed cabana and simply take in the gorgeous sights and sounds. Dine-in with room service from the one and only Buddha Bar and enjoy a late-night cigar in the outdoor lounge.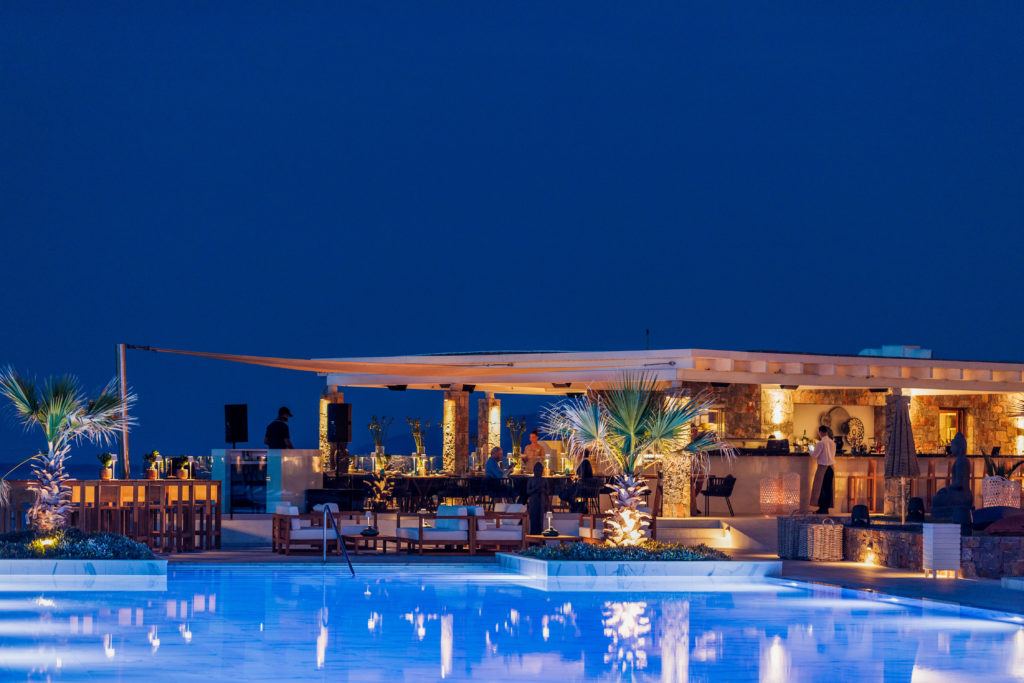 Dine:
Sample the tastes of  Crete with dishes made using daily caught seafood from the Aegean. Enjoy authentic Cretan dishes using farm-fresh, locally-sourced ingredients prepared by world-class chefs who add a modern spin on the region's traditional cuisine.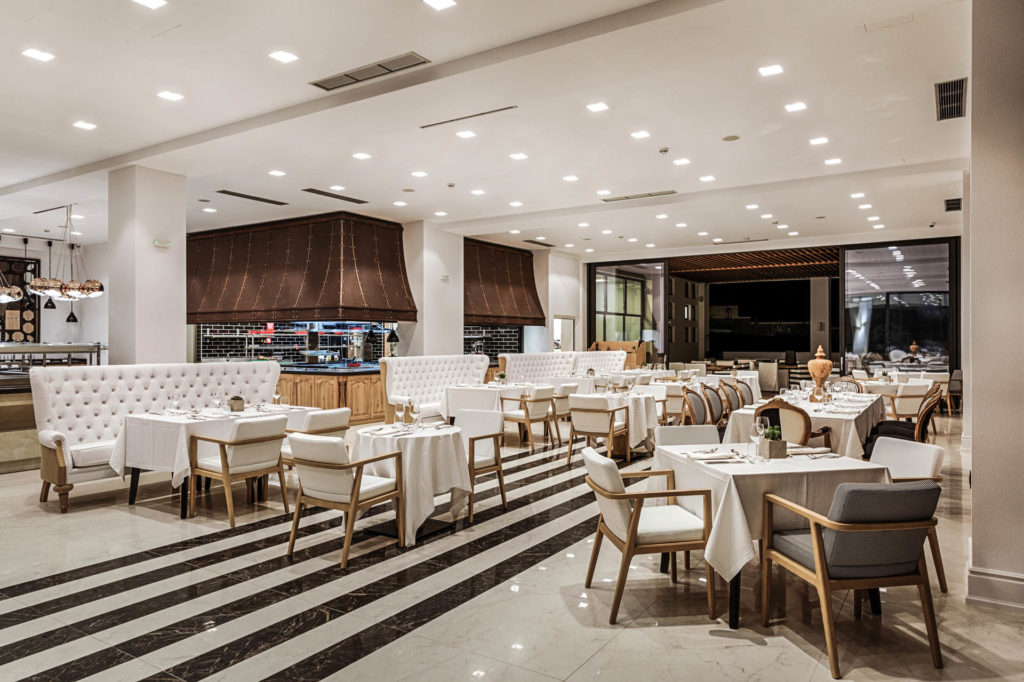 Explore:
Spend some time under the sea! Crete's marine ecosystem is an underwater abyss of wonder!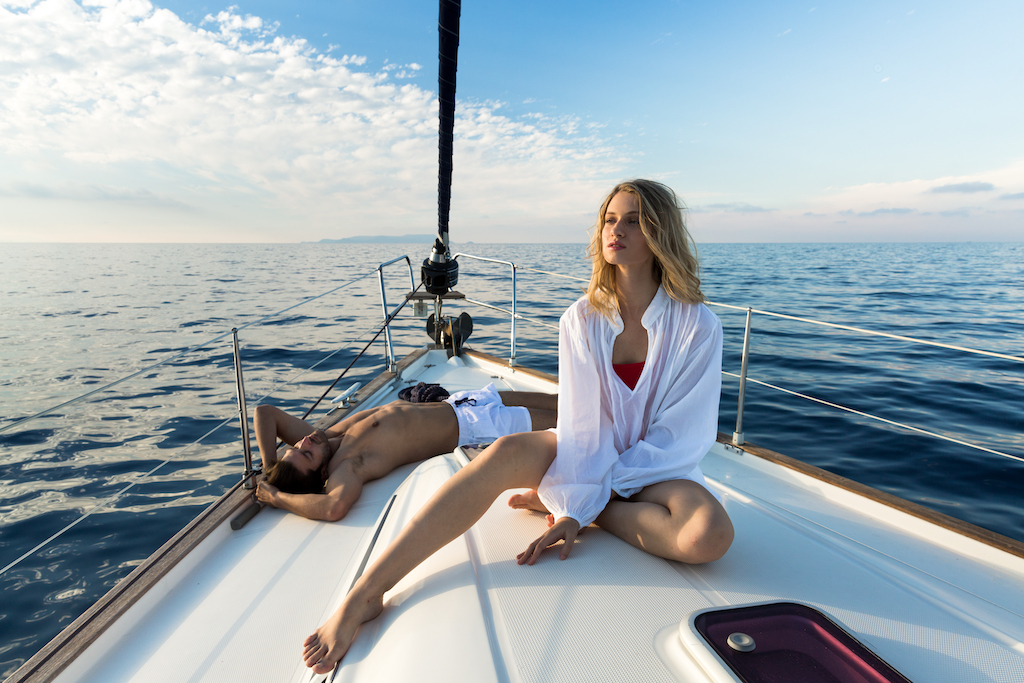 Jashita Tulum Hotel, Tulum, Mexico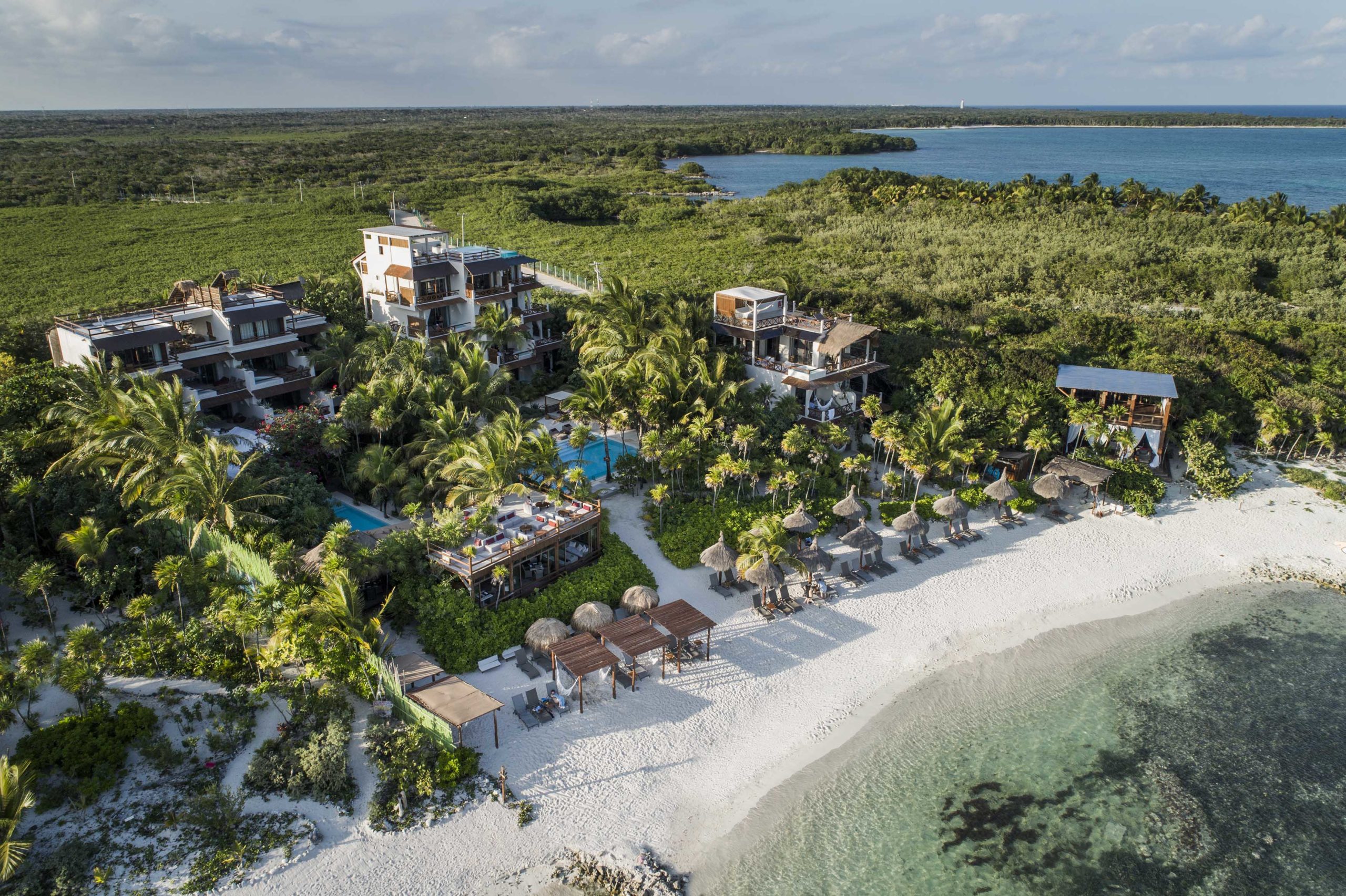 Amidst unspoiled nature in Tulum Mexico, sits a small luxury boutique hotel, Jashita Tulum Hotel. The venue is set on the beachfront of the Soliman Bay. A paradise for diving and snorkeling.  The crystalline sea is filled with coral reef, colorful fish and endless surf and sand to explore and enjoy. The resort's suites and rooms have been carefully decorated with a sophisticated, tropical style that brings a sense of peace and harmony to guests. Select suites offer private plunge pools and the luxurious penthouse has a sea-view terrace. Guests will enjoy a combination of Italian, Mexican and international cuisine served in the Pandano Restaurant. This upscale beachfront property boasts the beautiful Jashita Caoba Spa where guests can relive the therapies of Mayan ancestors. The Spa offers a full range of authentic rituals and ceremonies, including a Mayan purification and ancestral massage. This peaceful, romantic and luxurious venue is an escape from reality and food for the soul. Guests are encouraged to be one with nature while in Tulum, no phones or fitness centers, just people enjoying each other's company and exploring the landscape and historic sites.
Suite Details:
Jashita Hotel offers 30 luxurious suites with ocean or tropical views and waterfront locations all private and secluded. The honeymoon suite is on the top floor providing sweeping views of the breathtaking landscape, both sea, and forest.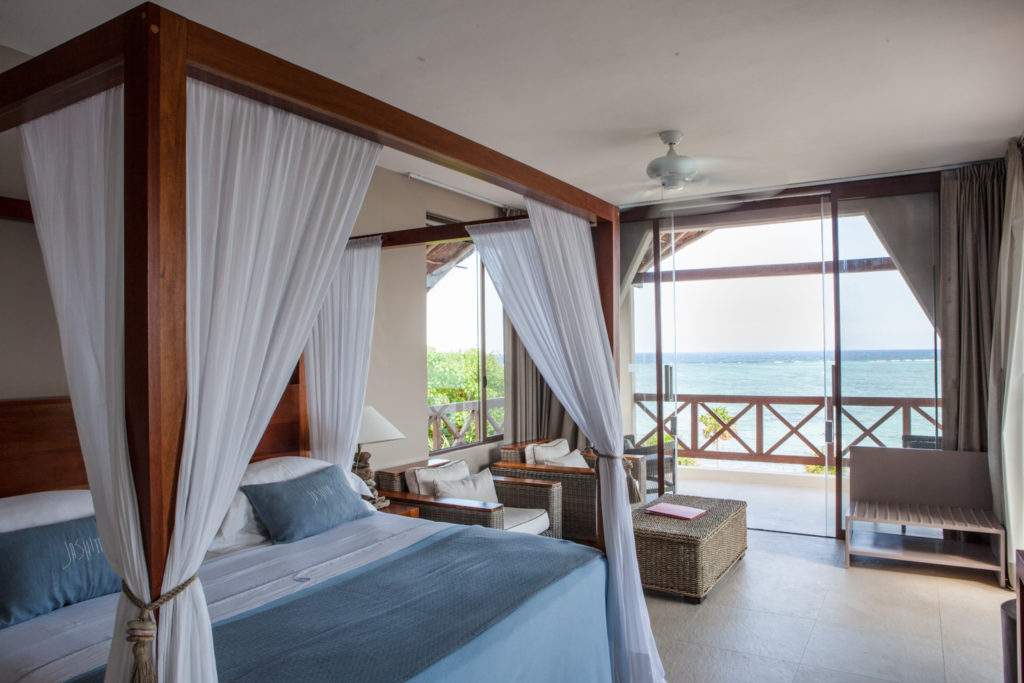 Magical Moments:
A tropical paradise with sandy white beaches and tropical vibes is the perfect place to relax and rejuvenate. Lounge poolside,  float in the shallow depths of the clear blue, or get pampered in the jungle spa overlooking the lagoon! We highly recommend beachfront couples massages, private oceanside dinners, and a boat ride to Tulum ruins!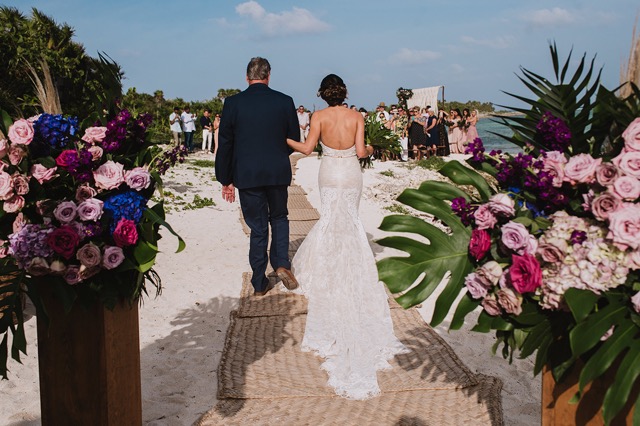 Dine:
Awaken your palate with  Caribbean flavors prepared with locally grown ingredients, from Mayan spiced prawns to homemade pasta with locally caught lobsters.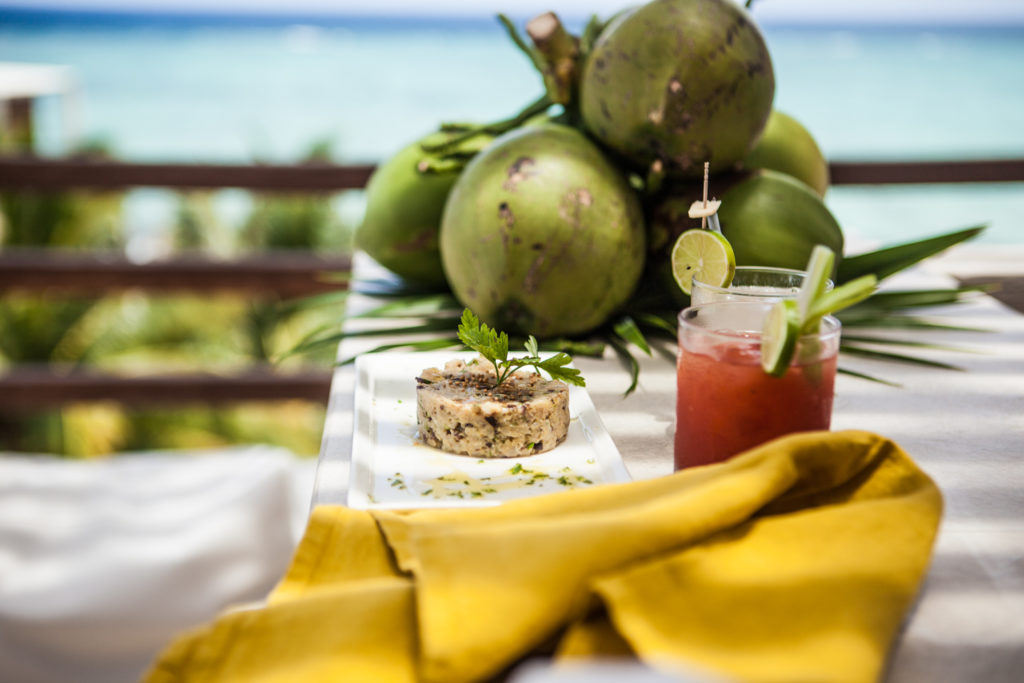 Explore:
Tulum is known for its unforgettable archaeological Mayan sites of Tulum ruins, Coba and Chichen Itza. It also boasts some of the world's most stunning underwater cave systems and coral reefs that are part of the World's Second Largest Barrier.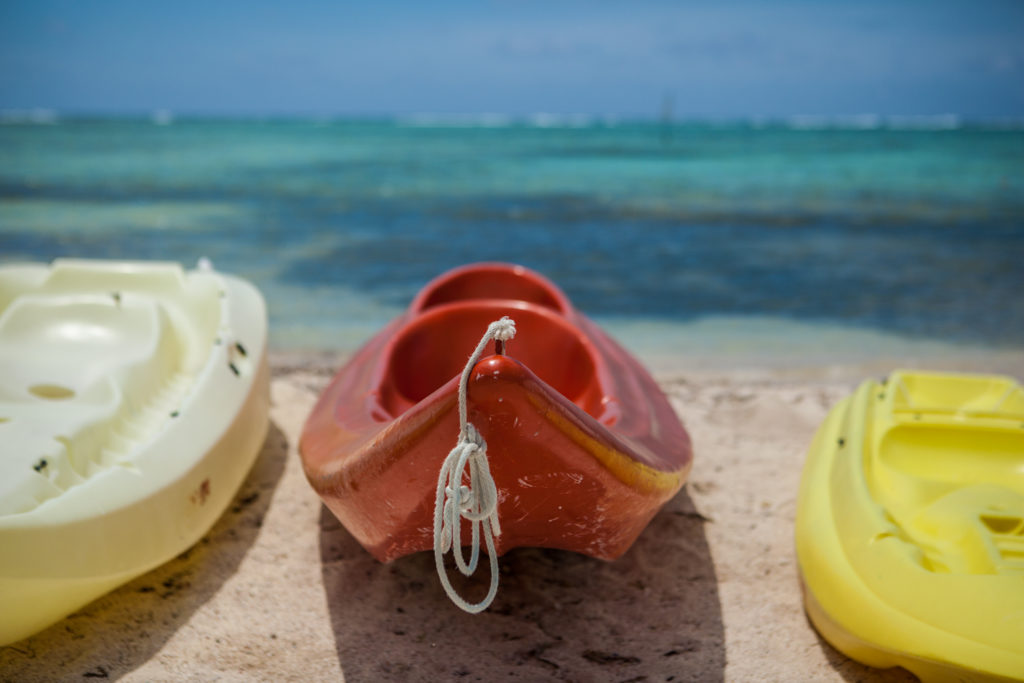 ---
Want to learn more about our amazing properties? Lets Chat!