Dream-Worthy Outdoor Wedding Spaces in 6 Countries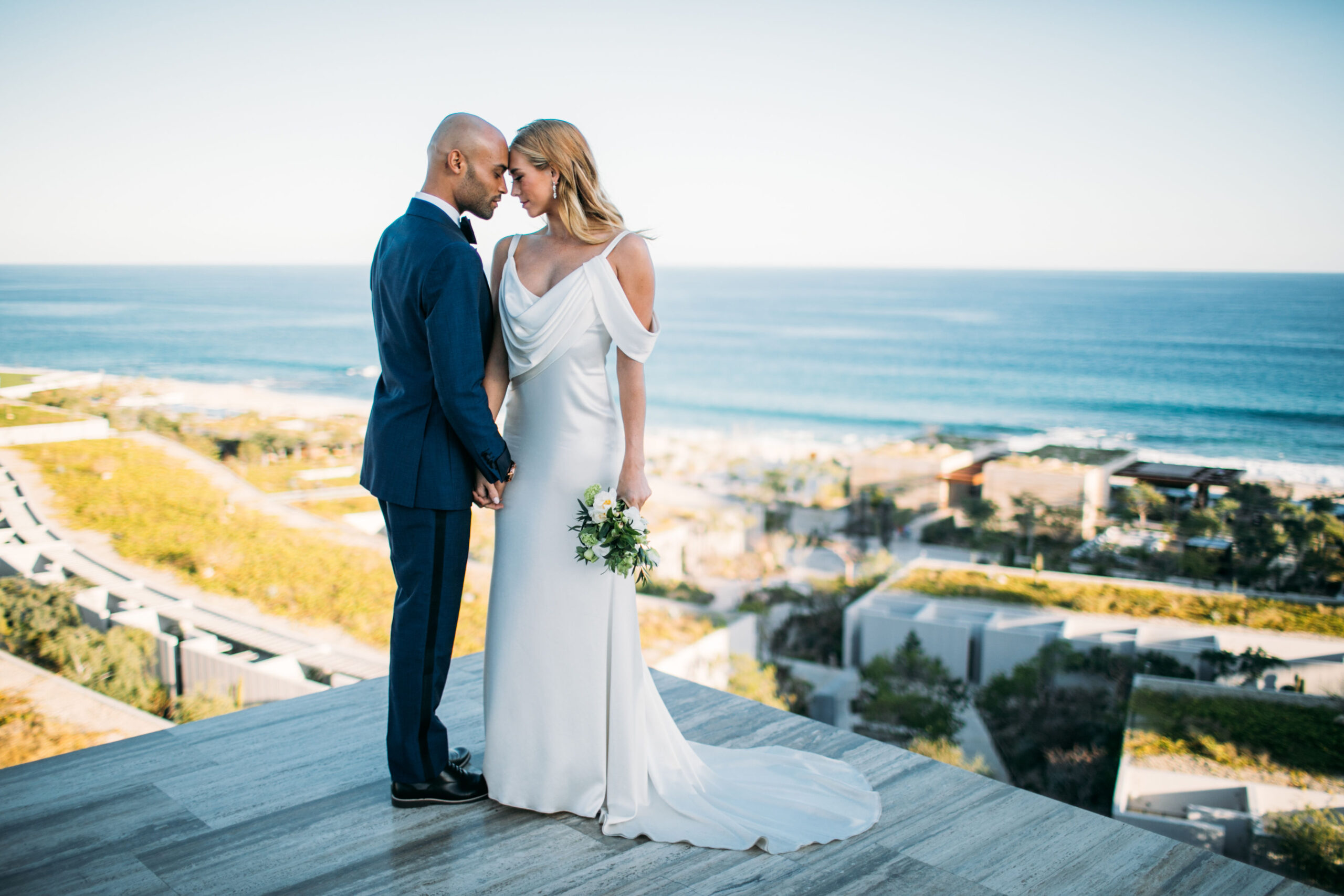 When it comes to wedding venues, there are many options for you and your love to consider, and some of the most lovely possibilities you'll come to find are in the great outdoors! With an abundance of space and naturally picturesque backdrops, your wedding is sure to be everything you've ever dreamed of. We've gathered a list of dream-worthy outdoor wedding spaces in 6 countries for you to check out, from white sandy beaches and magnificent mountains to tropical regions and glamorous cities.
MEXICO
Somewhere On a Beach
When thinking of a romantic wedding, a beautiful beach wedding is often the first place to come to mind. The sand between your toes, the sun setting beyond the horizon, and the fresh sea-breeze. Here are a few options from around the world for you to consider.
Solaz, a Luxury Collection Resort in Los Cabos, Mexico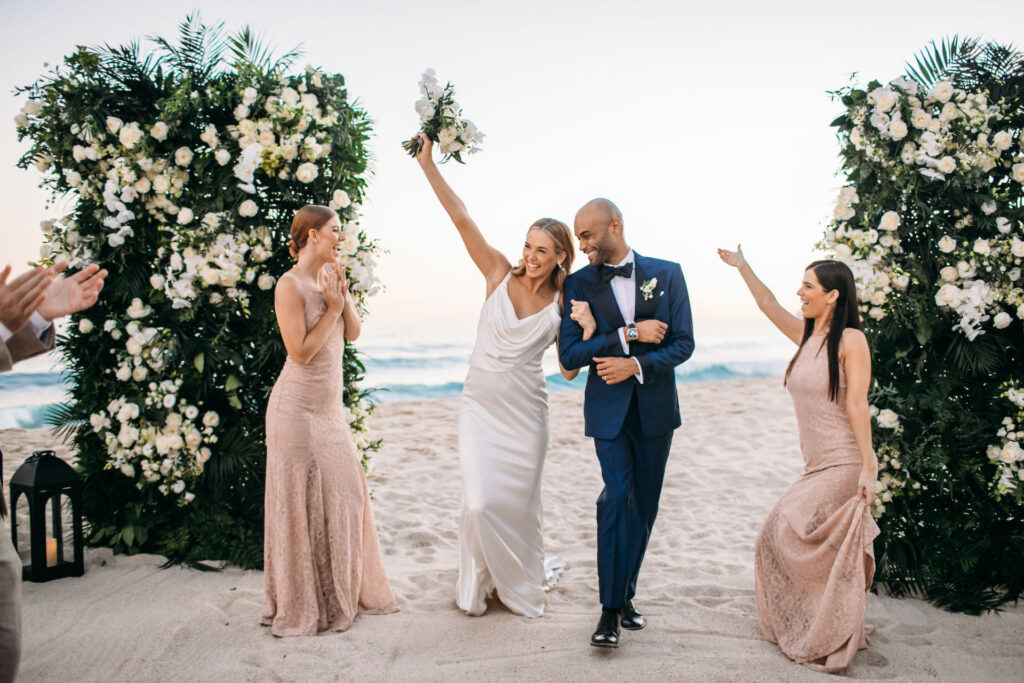 There are multiple venues to choose from at Solaz, a Luxury Collection Resort in Los Cabos, Mexico, but their Calypso Terrace might just be their best. With views of where the Pacific Ocean meets the Sea of Cortez, warm sand, and mesmerizing waters, it's surely a sight to behold! The ocean views are endless, the decor is sleek and modern, and the cultural infusion is magical. Although the beaches are public, the location of the property makes it super exclusive. If a beach wedding is on your shortlist, you'll be more than pleased with this Mexican experience.
TURKS & CAICOS CARIBBEAN
Amanyara in Turks & Caicos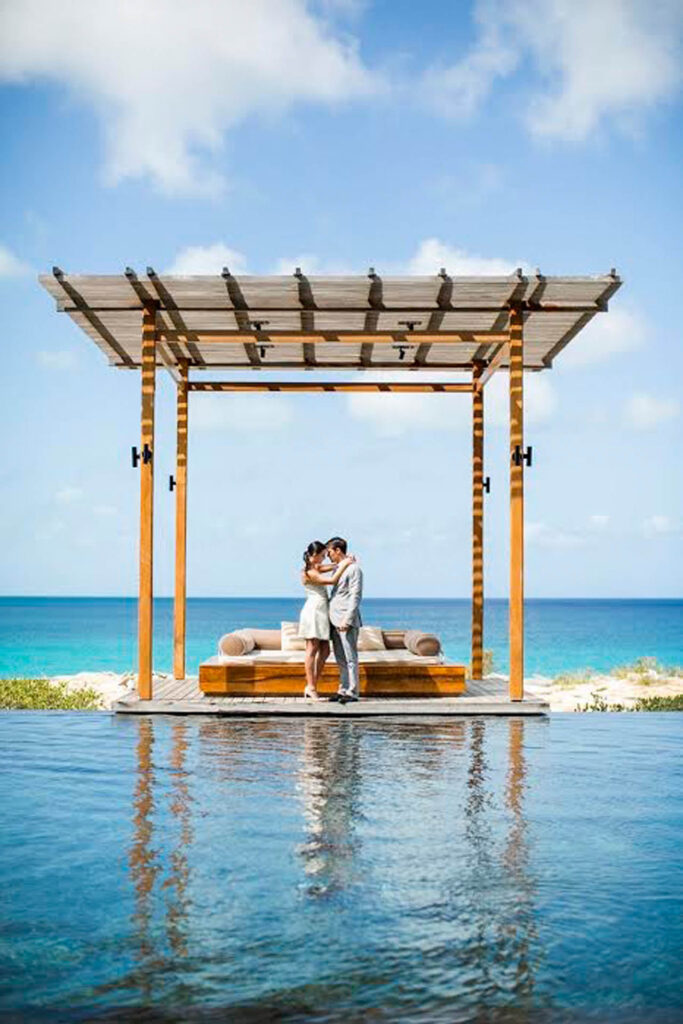 Amanyara, a stunning island resort in Turks & Caicos, is totally private and beyond peaceful. This is the place to be if you've always dreamed of getting married barefoot on the beach. They provide an authentic island experience you'll never forget. Afterward, you can enjoy bonfires and even fireworks! This stunning and secluded beach venue sits on a nature reserve, surrounded by many natural and historical landmarks. You'll find a sense of harmony and belonging in this intimate destination.
THAILAND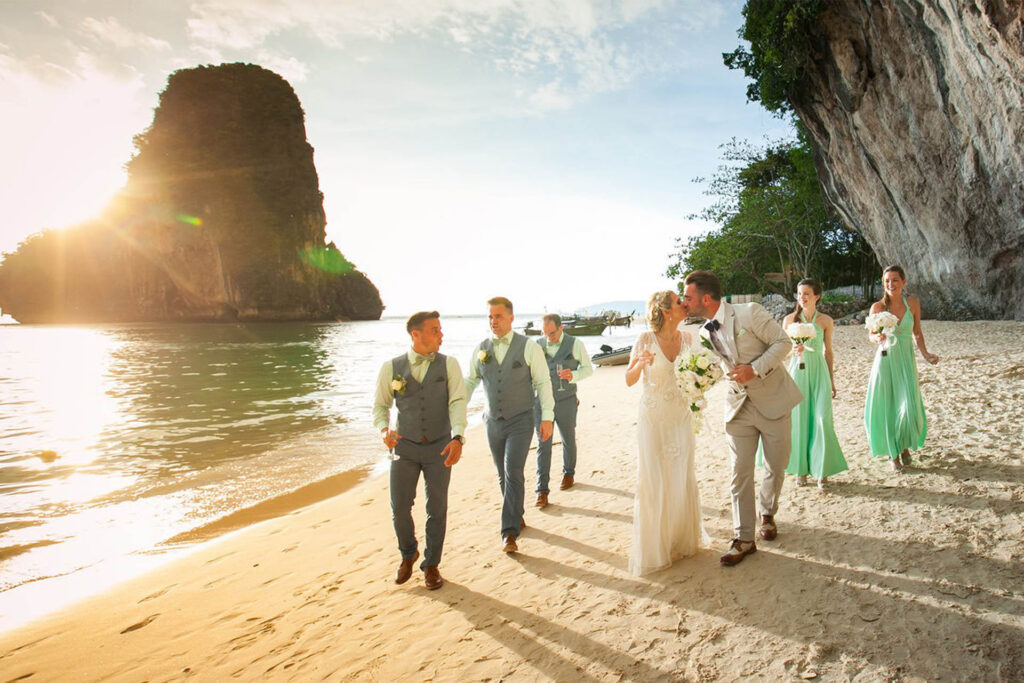 At Rayavadee in Thailand, you've got ultimate seclusion. Located on the Phranang Peninsula, this lovely resort is only accessible by boat. The landscapes are simply stunning and very unique, as you're surrounded by white sandy beaches of the Andaman sea and limestone cliffs and tropical scenery from the Krabi Marine National Park. As an old coconut plantation on an isolated part of the island, this location has loads of character, charm, and privacy.
ITALY
On the Lake
Like beaches, hosting a lake wedding offers tranquility, allows you to connect with nature, and provides astounding views. There are lakes all over the world, each one having its own unique comforts. Each of the lakeside destinations listed on Wedaways are oozing with luxury, no matter where you go!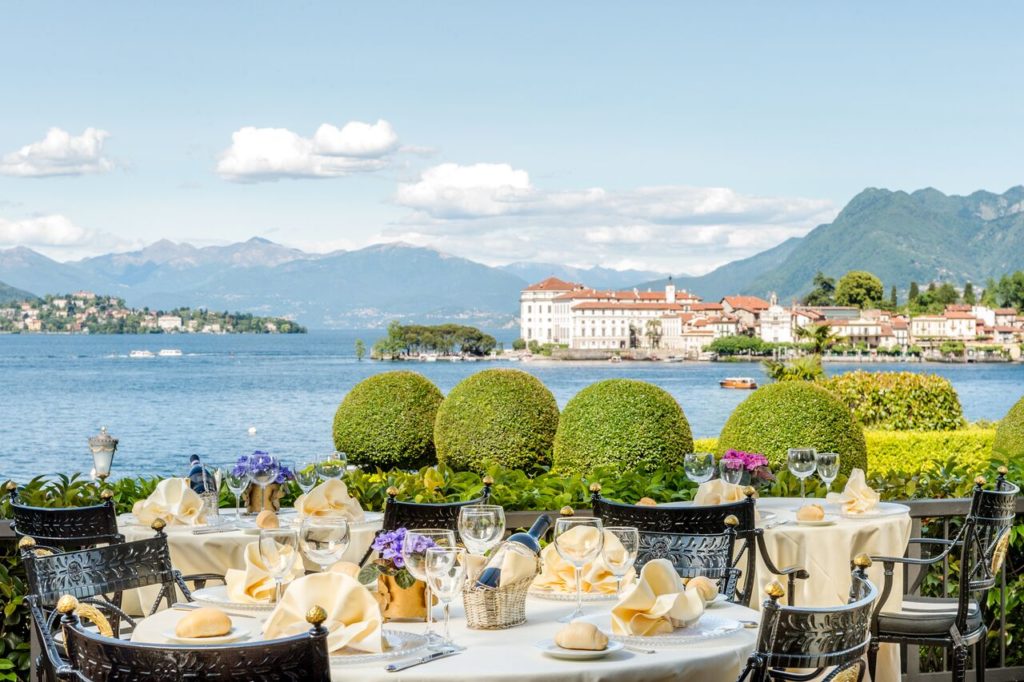 The stunning Hotel Villa Aminta at Lake Maggiore in Italy overlooks the lake and is the only resort that faces the Borromean Islands. In addition to lush greenery all throughout the property's gardens, there's a natural grotto which is a must-see! Do you want to know the best way to see Lake Maggiore? The resort offers private boat tours that can be used by you and your guests. Unbelievable views, complete serenity, and ultimate luxury, all for your wedding day!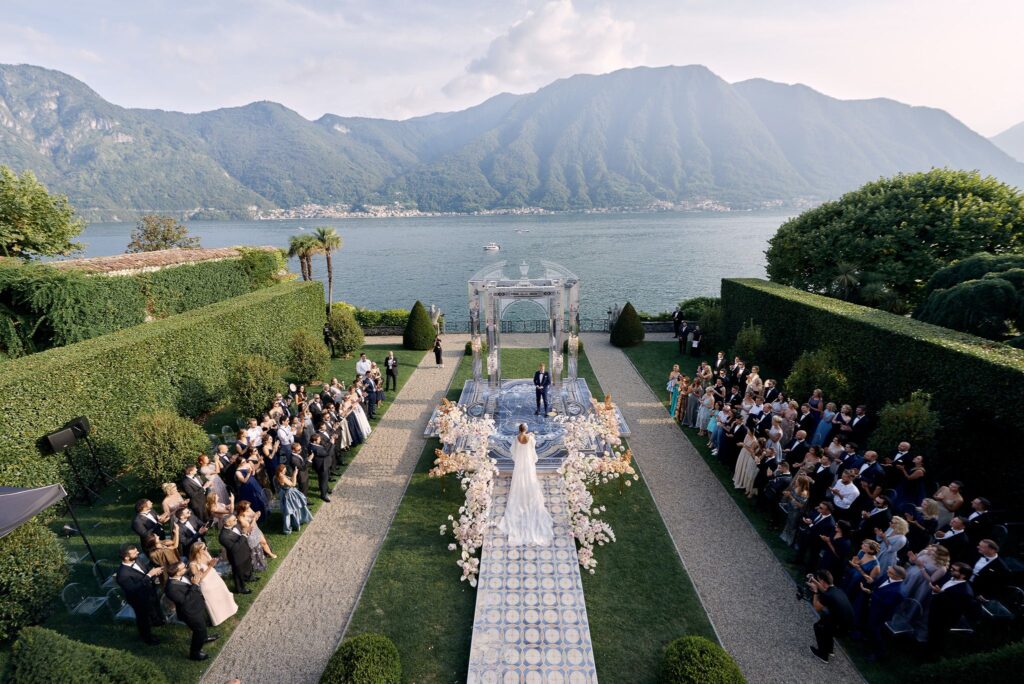 The relaxed extravagance you're searching for can be found at Villa Balbiano in Italy. Sitting on the edge of Italy's most iconic lake, Lake Como. This destination has multiple outdoor venues to choose from, such as various gardens and the main terrace which faces the lake. You've even got private access to the everso peaceful Lake Como, perfect for a dramatic wedding day arrival and departure that your guests will absolutely love.
TURKEY
In a Lively City
Our extraordinary world has so many bright and vibrant cities for us to enjoy. Say "I do" in the middle of a city full of life, with the lights of the cityscape surrounding you. There are so many romantic cities to choose from, like the ones listed here!
Çırağan Palace Kempinski Istanbul in Istanbul, Turkey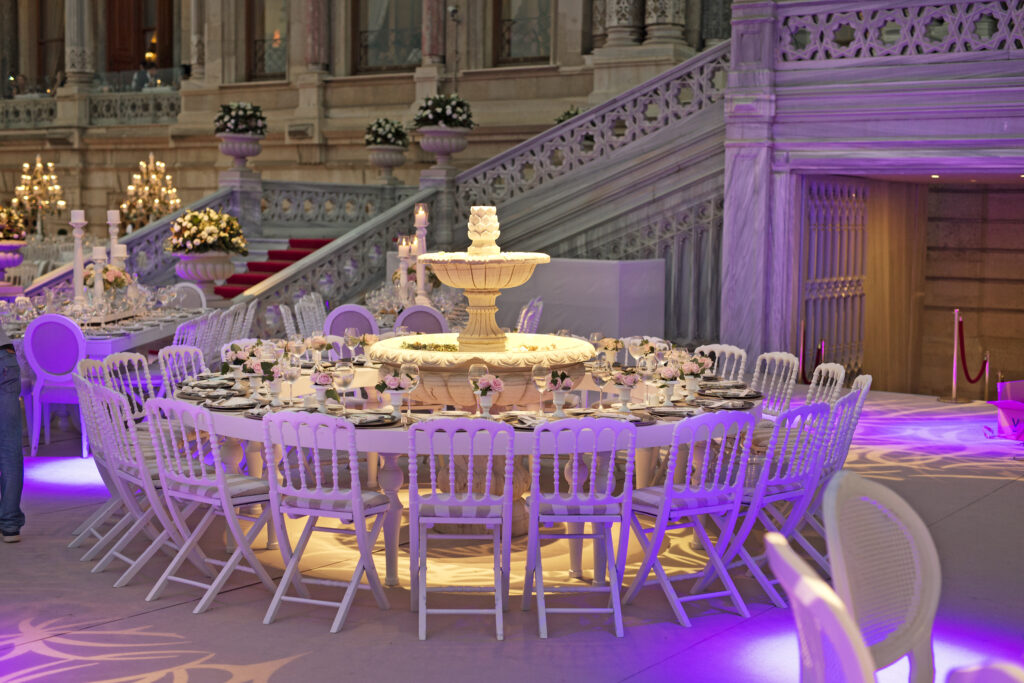 Getting married at an actual palace is the dream for many, but it can become your reality at the Çırağan Palace Kempinski Istanbul. This spectacular palace is located in Istanbul, a vibrant city in Turkey that actually lies in Asia and Europe. With lavishness and sophistication around every corner, this outdoor venue has so much to offer, from unmatched views of the Bosphorus to the palatial ottoman decor. Holding your wedding here will truly have you feeling like you're royalty.
ITALY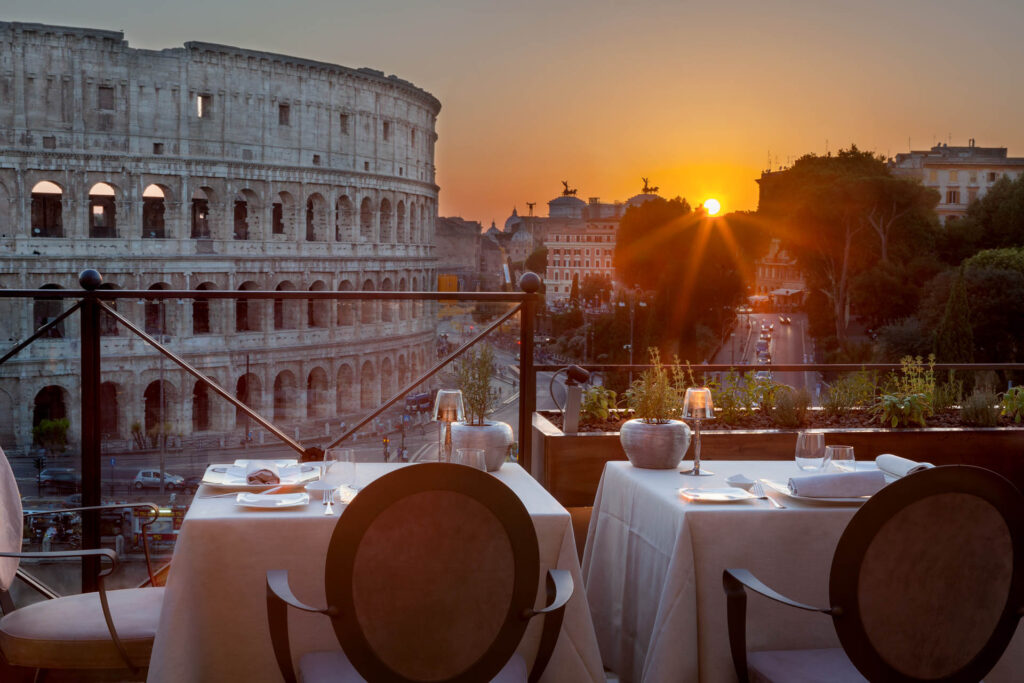 Experience your wedding day in the center of Rome, Italy, at the Palazzo Manfredi's rooftop terrace. This breathtaking location offers panoramic views of ancient Rome, specifically the Colosseum and many other historical attractions. You'll have the Roman wedding of your dreams here at this luxurious venue from the 17th century. The rooftop terrace, located at the Pallazo's AROMA restaurant, is where you will receive Michelin starred catering options for your wedding and the rest of your visit. If a city wedding is on your mind, in the center of ancient Rome, the Eternal City, is the place to be!
INDONESIA
At a Tropical Paradise
When thinking of outdoor weddings, if you don't already have an idea in mind, you definitely want to consider a tropical setting! Engulfed in the wilderness, surrounded by tropical foliage, and an undeniably enchanted experience. Outdoor celebrations in tropical regions are truly a sight to see. Take a look below for a couple of the destinations we highly suggest!
Viceroy Bali in Bali, Indonesia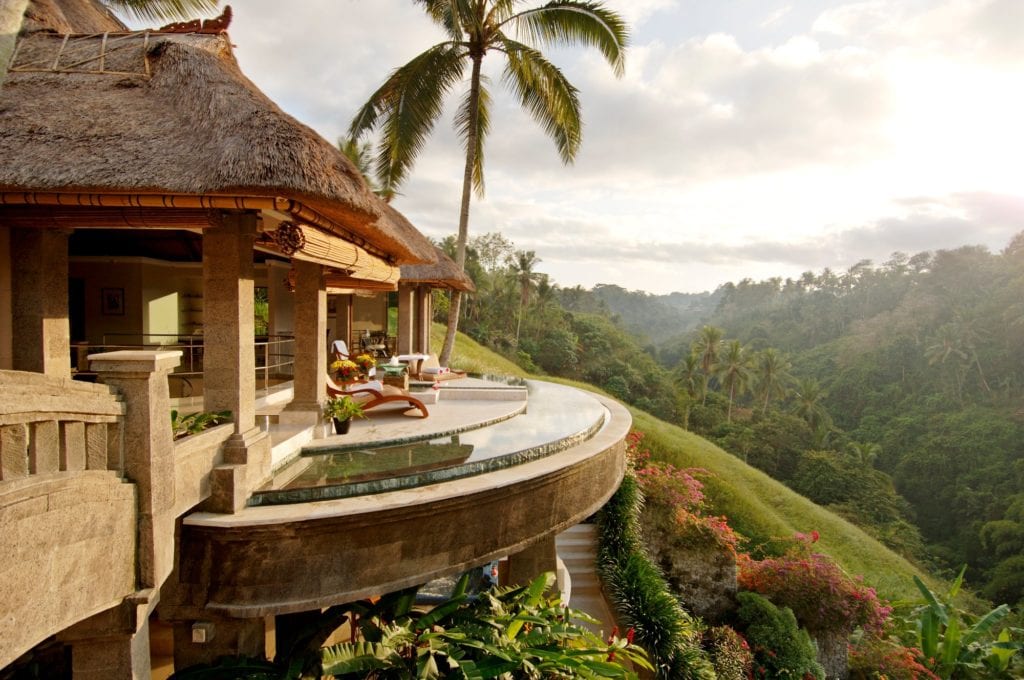 Are you looking to get married in a paradise? Viceroy Bali, located in Bali, Indonesia, is precisely what you're looking for. With insurmountable amounts of Balinese style, this resort offers unrivaled views of the jungle ravine's stunning greenery, or better known as Valley of the Kings. You'll be married to your love while overlooking the unique valley that surrounds you. During your stay, enjoy the pools that complete each villa, as well as the Cascades restaurant that uses the freshest local ingredients.
THAILAND
Anantara Golden Triangle Elephant Camp & Resort in Chiang Rai, Thailand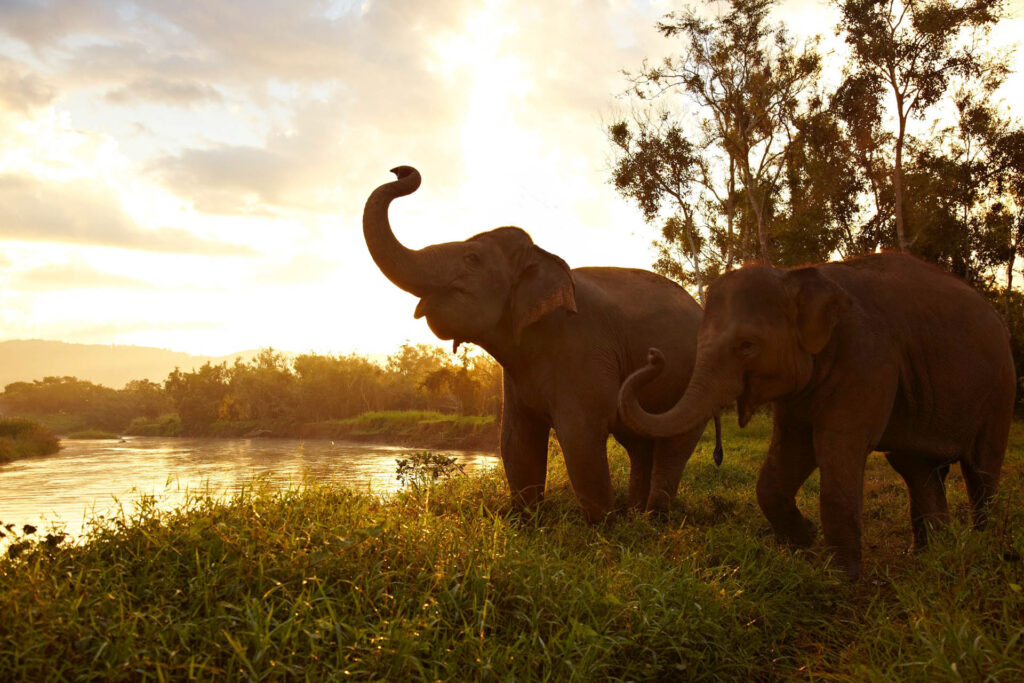 When dreaming of a Thai wedding, just imagine exchanging your vows on the hilltop overlooking the Lanna Jungle at the Anantara Golden Triangle Elephant Camp & Resort. This location also happens to offer views of three separate countries at once, which is pretty remarkable! Instead of a hilltop ceremony, you could opt to have your wedding on their equally lovely garden terrace. Something unique about this destination is an on-site elephant camp, where you can connect with elephants in their natural habitat. They offer traditional Thai weddings that will have you completely immersed in magic. After the outdoor wedding of your dreams, you and your spouse can walk through forest trails and take in all of the beauty the Lanna Jungle has to offer. 
NORTHERN CALIFORNIA
Secluded in the Mountains
Wedding ceremonies in the mountains are extraordinary, especially because it's a beautiful escape, no matter which time of the year you go! Whether you dream of a winter wedding taking place in the snow or going as the flowers bloom and trees turn to green in the spring, there are endless outdoor venues for you to choose from. 
Inn At Newport Ranch in Fort Bragg, Northern California, USA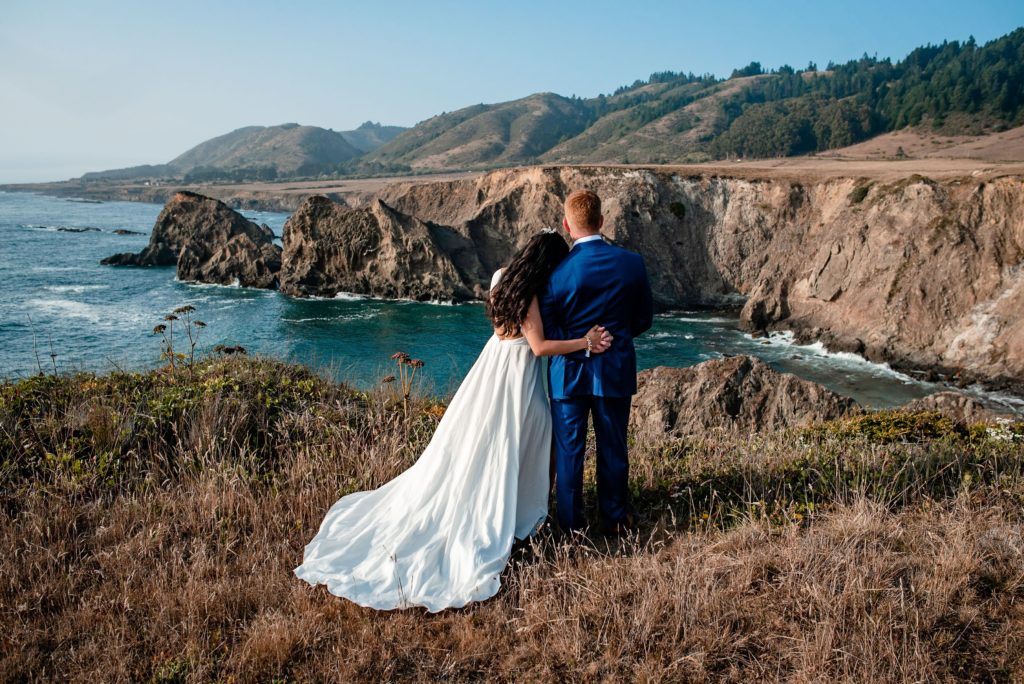 The Inn at Newport Ranch in California is very surprising since it offers a mountainside venue with a marvelous view of the Pacific ocean. On one side, you've got amazing coastal views from the bluffs, and on the other side, towering trees from ancient redwood forests. This destination has a lovely rustic feel and sits on a mile and a half of the coastline. You and your closest family and friends can enjoy hikes, wine tasting, and even riding horseback along the beach! You'll love the constant sounds of the sea during your stay, and with all that this Inn has to offer, you'll find yourself wanting to go back year after year.
Nature makes for the most beautiful backdrops you could ask for! With the help of Wedaways, you will have no problem finding an outdoor venue that fits even your wildest dreams.