The Best Winter Wedding Wonderlands
If you've fantasized about a fairy-tale wedding in a winter wonderland, Wedaways can make that dream come true. There is nothing more romantic than twinkling white lights, a backdrop of fresh snow, white lace, and faux fur, to kindle images of a beautiful bride and her stunning prince as they say their "I Dos" and then ride off into the starry night after a fabulous wedding reception with panoramic mountain views.
But the reality is just where do you go to experience the Winter Wonderland of your dreams? No worries…Wedaways is here to help!
Say "I Do" In The Dolomites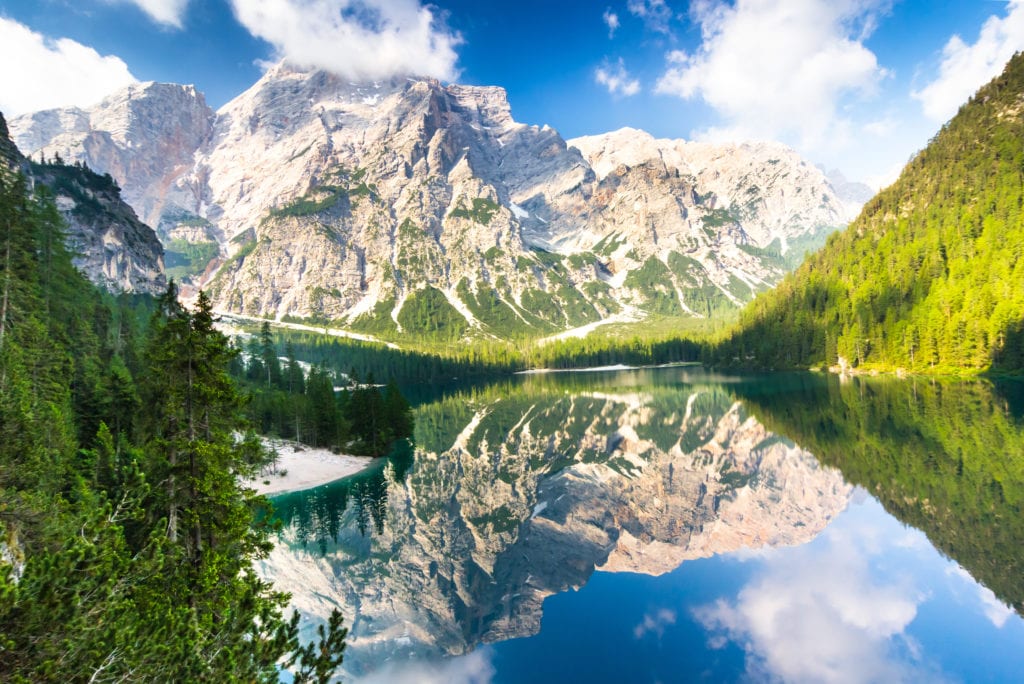 One of the hottest destinations right now is the Dolomites, a mountain range in northeastern Italy. Thanks to their high altitude, snow is practically a guarantee in winter and the stunning backdrop of these beautiful hotels makes this location fairy-tale worthy for your winter wedding. Wedaways features four properties from our collection in the Dolomites: Hotel Rosa Alpina, Castel Fragsburg, Hotel Ciasa Salares, and Cristallo Hotel Spa & Golf which are each a wonderful venue for a winter wonderland wedding!
An Elegant Wedding In The Swiss Alps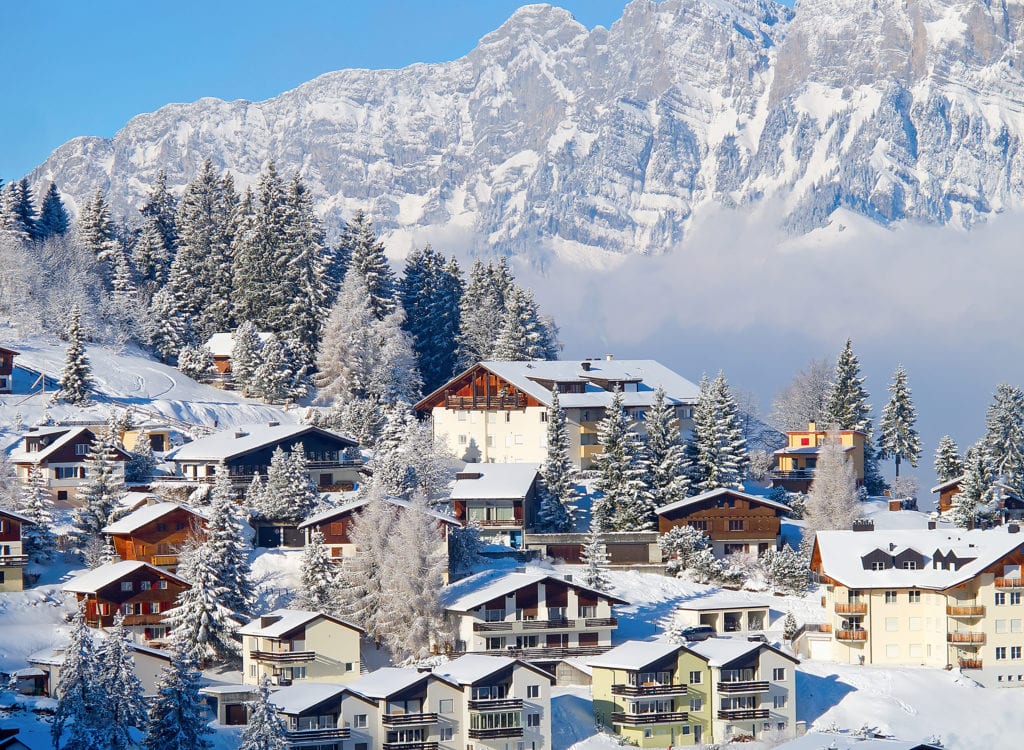 Another spectacular winter locale that is high on our list is the Swiss Alps! For those who truly want a luxurious five-star experience, the ambiance of towns like St. Moritz, Gstaad, Interlaken, and Pontresina are unbeatable. A spectacular setting at any time of year, the Swiss Alps are all the more romantic come winter. And what wedding guest wouldn't want to stay on after the wedding and do a little bit of skiing while they are there? Our fabulous Swiss Alps properties include the Grand Hotel Kronenhof, Kulm Hotel St. Moritz, The Alpina Gstaad, and the Victoria-Jungfrau Grand Hotel & Spa.
Combine French Flair With Alpine Views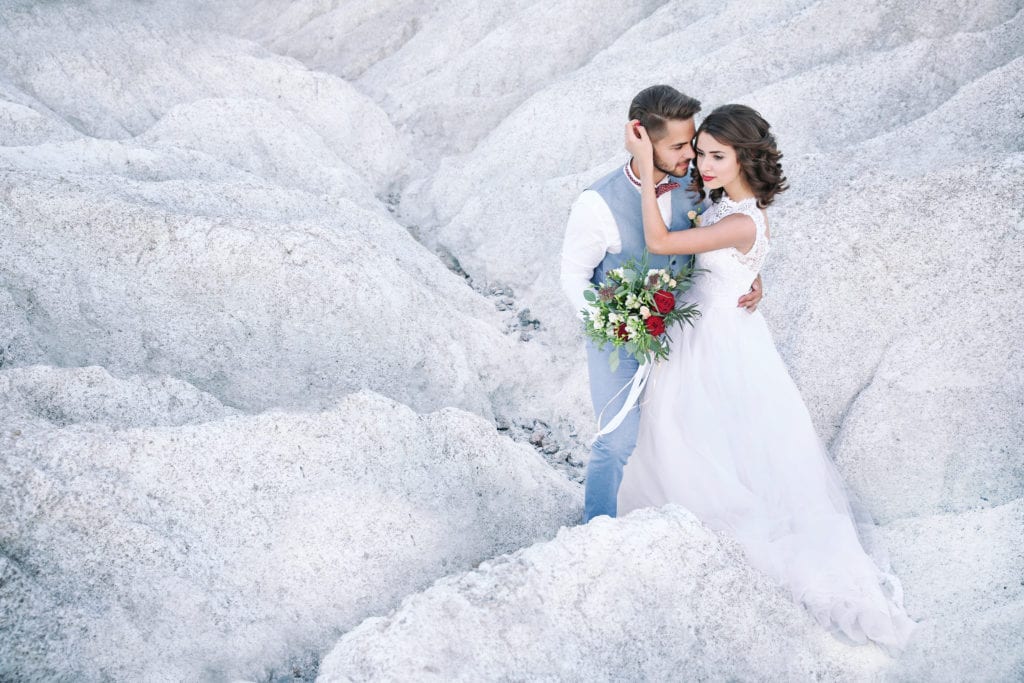 Not to be outdone, the French Alps are also a fabulous winter wedding destination for those who prefer a French flair to their special day. The French Alps are the portion of the Alps mountain range located in the Auvergne-Rhône-Alpes and Provence-Alpes-Côte d'Azur régions. Noted for their stunning beauty including many alpine lakes, this destination is picture-perfect for your dream winter wedding. The Wedaways French Alps collection includes the legendary Hotel Royal Evian Resort, a five-star luxury palace hotel, and La Grande Terrasse Hotel & Spa La Rochelle MGallery by Sofitel.
Don't Forget The Mystical Landscape Of Cappadocia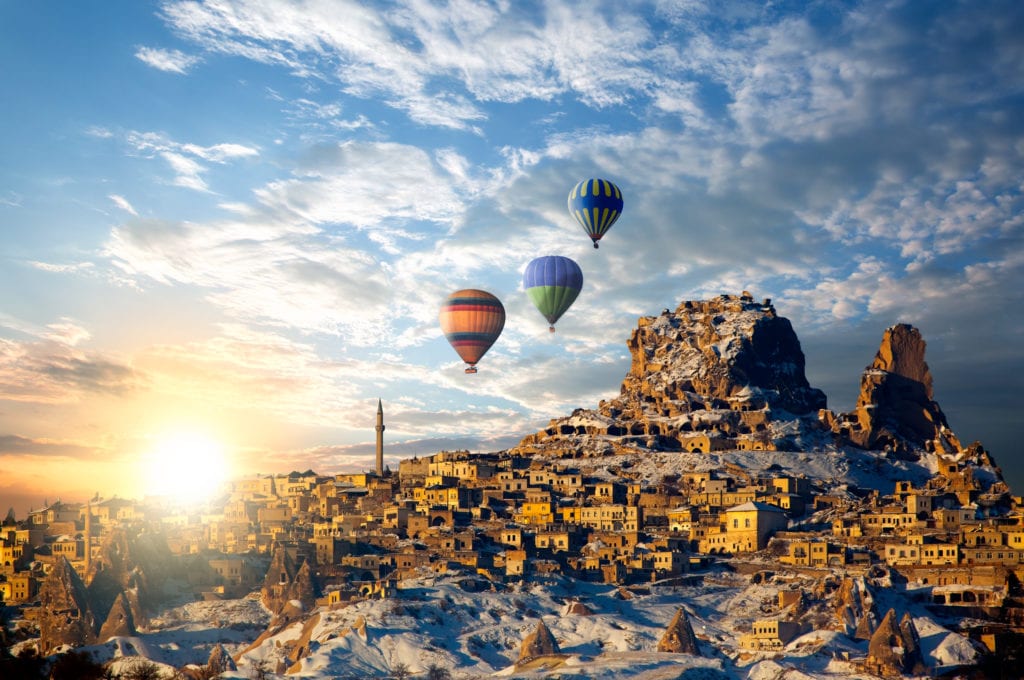 One destination you may not have even thought of is Cappadocia, Turkey which dresses up in formal white come winter. Known as the "Land of Fairy Chimneys" because of volcanic eruptions that were carved beautifully by the wind, Cappadocia is high on our list as one of the most magical places on earth. Our pick for the perfect destination wedding venue is Argos in Cappadocia, a hotel and villa set on a hillside with amazing views of the Cappadocia landscape.
Of course, if you want to check out any of these destinations prior to making a decision, we are big fans of a pre-planning destination wedding trip. Check out our recommendations on the perks of visiting before you wed.
Sure, a winter wonderland wedding can be fashioned in virtually any destination at any time of year with the right décor, but there's just something so magical about the snowy landscape outside matching the beautiful winter wonderland décor on the inside.
If you're off to discover your special winter wonderland destination, button-up and stay warm!