Your Personality Determines Your Perfect Wedding Destination!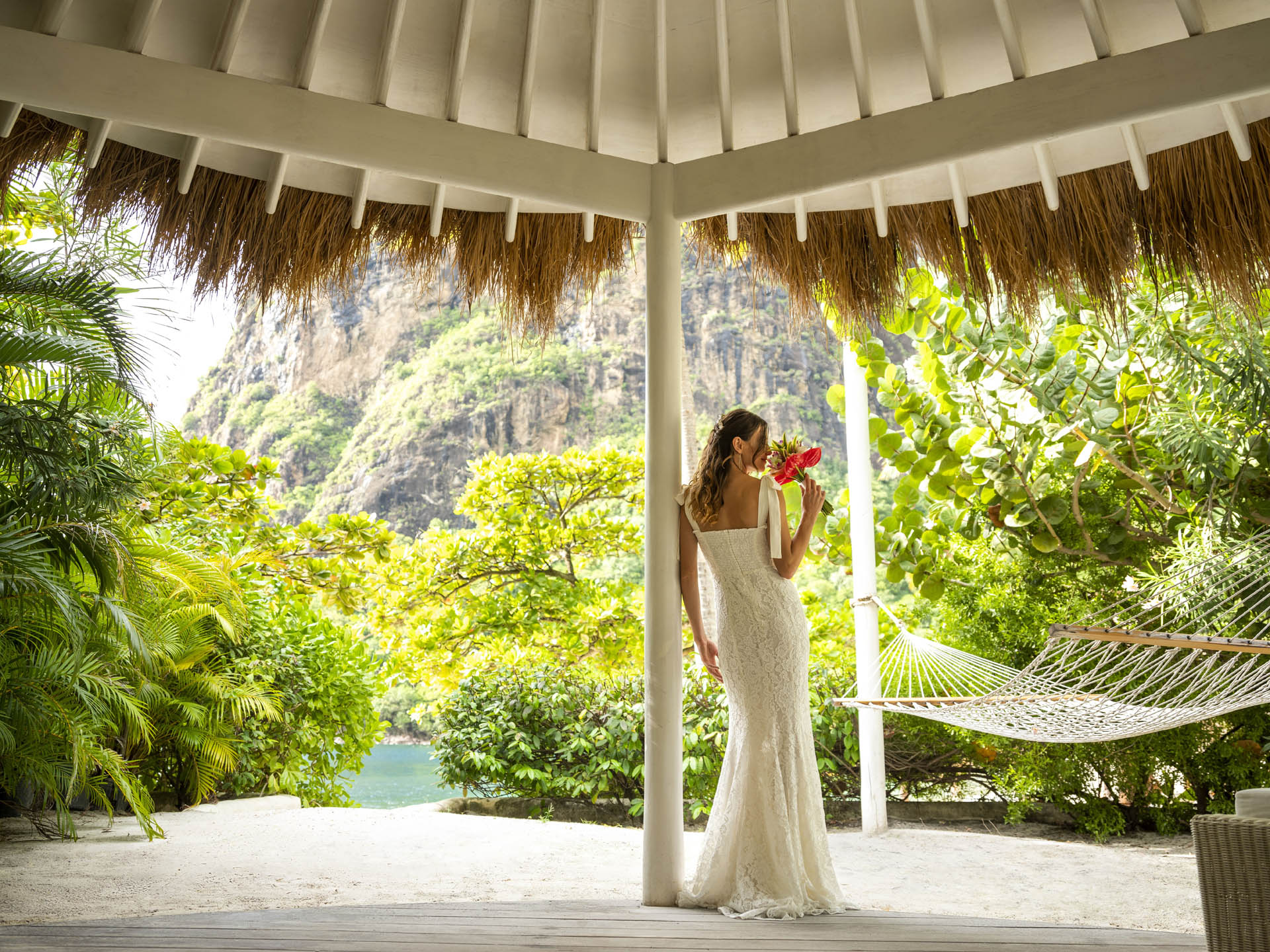 Being engaged is fun! It's a time of imagination and self-discovery. You get to dream of a perfect day while pondering over every little detail that makes up your definition of a flawless wedding.
And there are so many details to go over: the perfect dress, the perfect flowers, the perfect decorations, the perfect band, and much, much more! But before you start thinking about all that, there is one decision that will affect your wedding more than any other. Where do you dream of saying your I do's?
Do you want to celebrate your nuptials in your hometown? Or perhaps you would love to proclaim your love in a more exotic, more magical location. Destination weddings are all the rage. They offer you a unique experience distinct from all the same-old boring and traditional weddings. More than that, you get to turn your special celebration into a full-on vacation with all the people you love most.
The hard part is determining which destination is the perfect one for you! This decision cannot be made lightly. There are too many factors to consider! But the most important one is to match your ideal wedding destination to your taste and personality. The magical location you choose says a lot about you as a couple!
So, we have compiled a list of fantastic wedding destinations based on your personality traits. Tell us which adjective you relate to the most, and we'll tell you where to get married!
Are you ADVENTUROUS?
If you think of yourself as an adventurous, adrenaline-seeking person (or couple), then the Dolomites are your destination!  A mountain destination wedding combined with the breathtaking, romantic landscape makes for an exceptional, out-of-the-box celebration. Particularly if you decide to enjoy the snowy magic of the Winter Italian alps!
And of course, with a mountain backdrop comes a myriad of daring sports opportunities and activities, which you'll appreciate, for sure! Skiing, snowboarding, biking, hiking, mountain climbing, rafting… We guarantee the adventure of a lifetime, filled with happiness, laughter, and the ones you love most.
Now that you have decided on your wedding destination, the next step is to discover your dream venue. And we have many options to introduce you to!
When talking about weddings, romance is the keyword. And what is more romantic than a castle? Live out your fairy-tale fantasy nuptials in Castel Hortenberg! On the other hand, if you prefer a homey chalet-style venue, Ciasa Salares is a perfect pick. And finally, for a more sophisticated touch, a wedding in Alpina Dolomites will surely tickle your fancy. Too many options?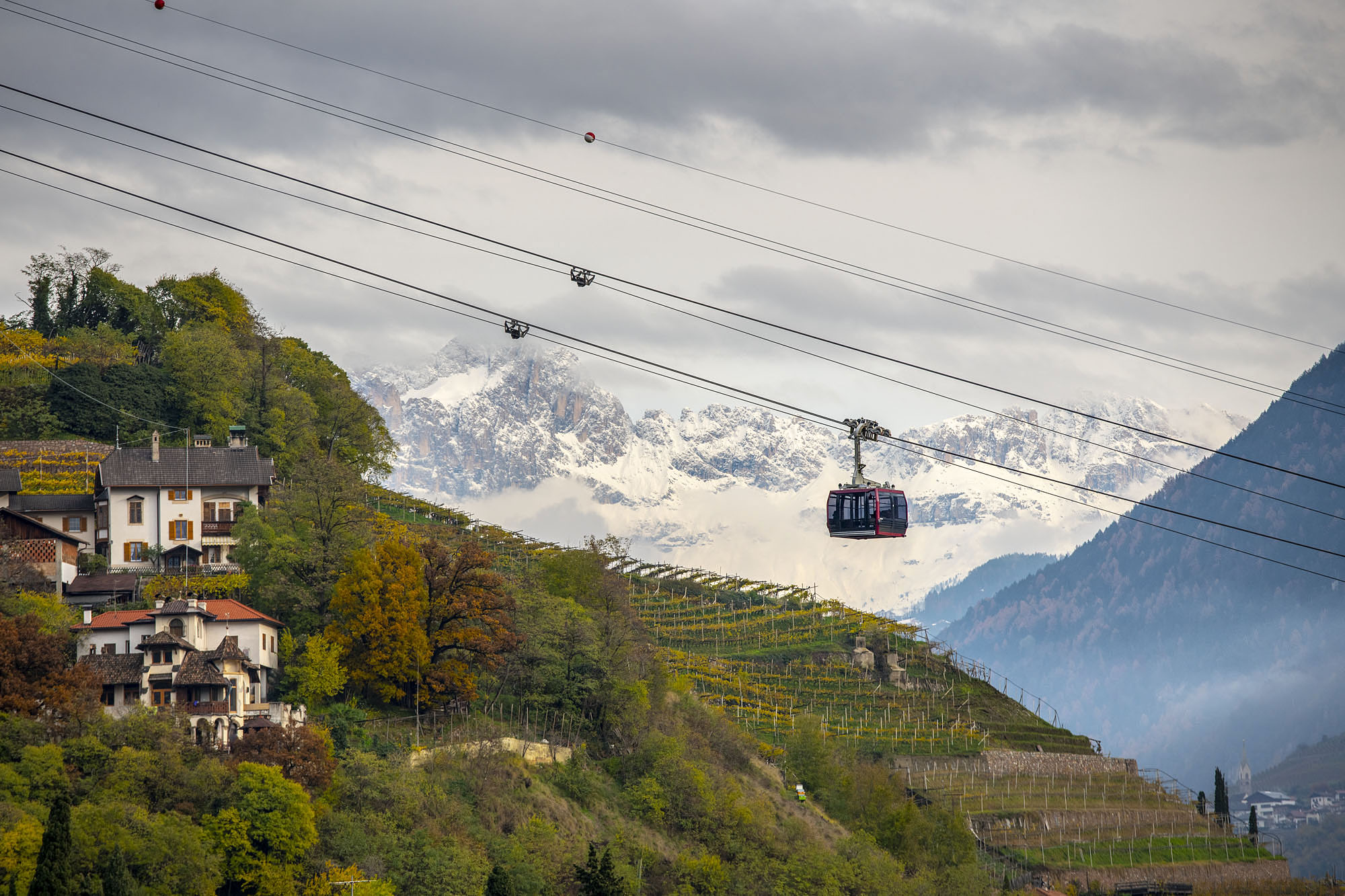 Castel Hortenberg, Dolomites, Italy
Are you ROMANTIC?
Now, this may seem obvious, but we had to do it! Everyone knows that Paris is the most romantic city on Earth. So, if you grew up swooning over the protagonists of every rom-com love story, you must have the Eiffel Tower as the backdrop to your vows. It's a no-brainer!
Obviously, the French capital needs no introduction. From night strolls along the Seine to leaping into the past while walking through the gardens of Palace de Versailles, there are a plethora of enchanting, movie-worthy experiences in the city of love. Enjoy the ultimate romance-induced, pixie-dust-filled wedding in the beautiful Pah-ree! Oui, oui!
Are you yet to find the perfect Parisian venue for you, though? No problem at all! Get married in a former private mansion to fulfill all your lavish desires in Hotel de Sers. Or, for a quintessential city-chic feel, you can find Hotel Vernet just steps away from the iconic Champs Elysées. If you are looking for an artsier and more whimsical location instead, maybe take a look at Hotel Bel Ami. We've got options for all tastes!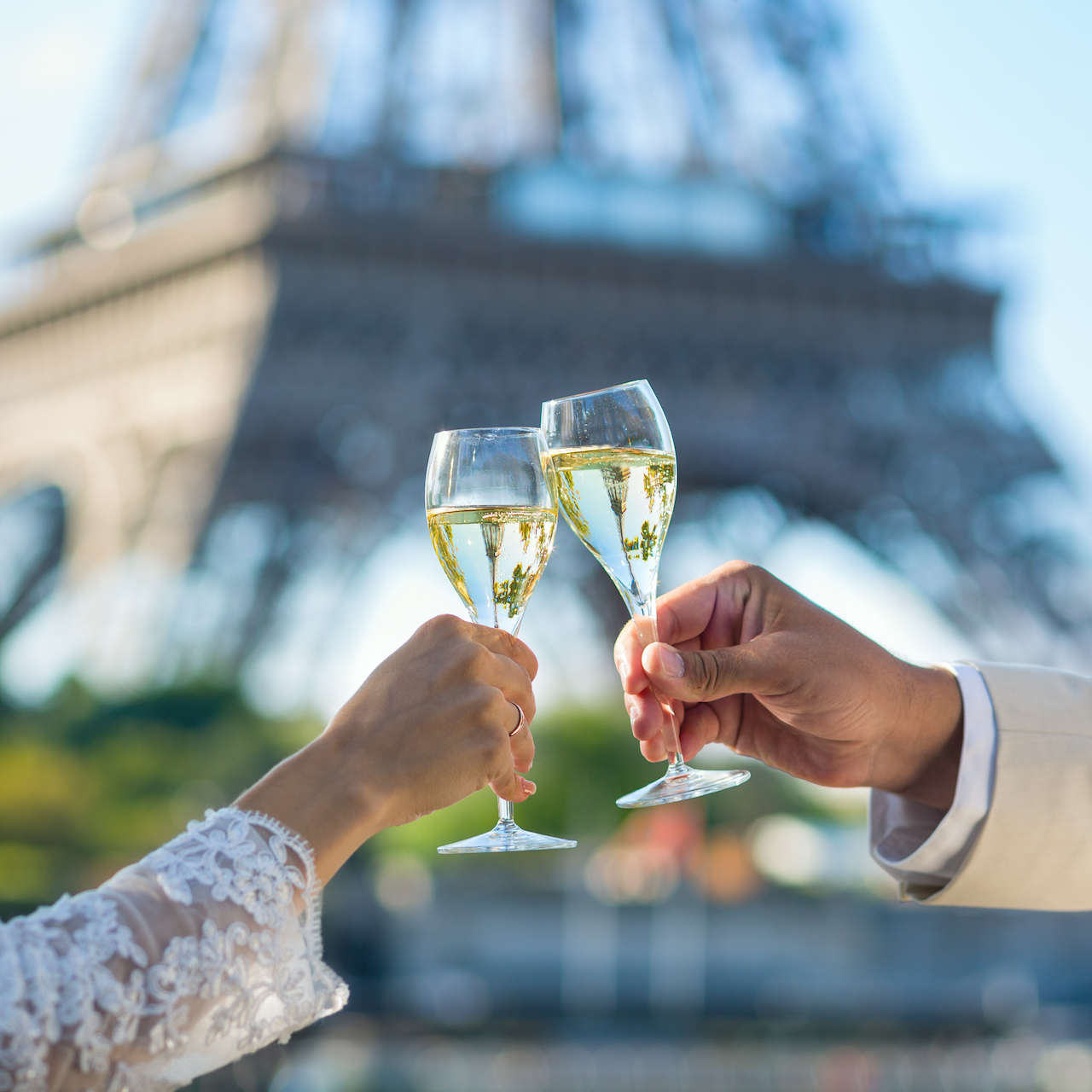 Paris, France
Are you EASY-GOING?
Are you more of an easy-going, go-with-the-flow type of person? It sounds like a beachy, oceanside wedding is the perfect fit for you! And what better paradisiac destination than the dreamy Riviera Maya?
Surrounded by endless seas of blue and lush, rich jungle, the Mexican destination is perfect if you want to celebrate your love in a relaxed and carefree setting. Surrounded by nature, you and your guests will appreciate an intimate and personal celebration of love in its purest form. And once the wedding is complete, you have to do nothing but enjoy a beautiful resort and sunbathe all day long. And maybe go for some snorkeling in the stunning coral reefs!
So, what are the best venues to take full advantage of this marvelous destination, you ask? There are many to choose from! For an extra secluded and private event, Jashita Hotel Tulum, a small luxury boutique hotel, is an amazing choice. If, instead, you want to feel like your royal, posh self on your wedding day, there is no better option than Hotel Esencia, once the hideaway home of an Italian duchess. Or if you'd like an adults-only, mature ambiance, Viceroy Riviera Maya is the one. These and many more options are available on our website for you to explore!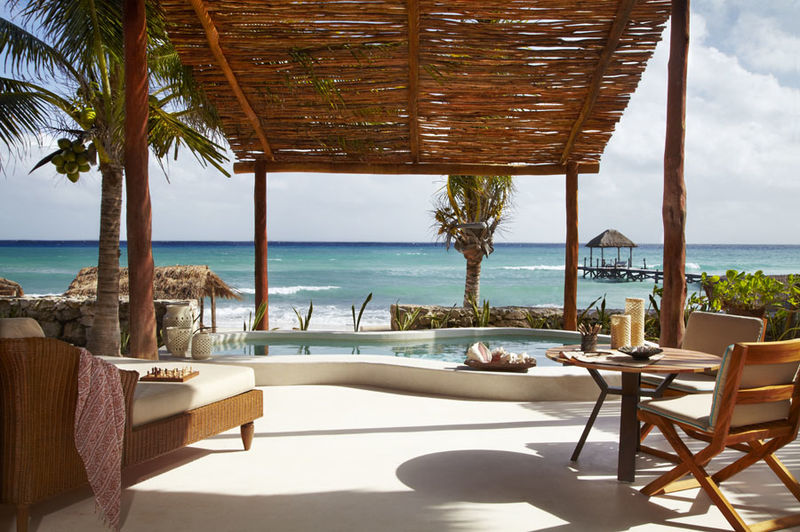 Viceroy Riviera Maya, Riviera Maya, Mexico
Are you INQUISITIVE?
If you are the holder of a relentless curiosity and are always looking to discover new and exciting facts and places, we have the perfect destination for you to explore! Lisbon is renowned for its rich history and long-standing monuments as one of the oldest cities in Western Europe. Thus, there is a lot for you to learn!
Bouncing from museum to museum, sipping in the memories embedded in the walls of Saint Jorge's castle, taking in the magnificent story of bravery and discovery told by the Belém Tower… Every corner of the city is an opportunity for knowledge!
And the best part, when you get home, you'll get to boast about all the exciting trivia you have picked up while exploring the city dubbed the "edge of the world" – ok, this factoid you can keep as a head start!
But don't get it wrong, Lisbon is not all about history! Love is the heart of the city. And you can find many venues that prove exactly that. For an idyllic vineyard wedding, the stunning Casa Palmela will give you all the romance you need. Or you can hop over to Sintra for a celestial palace wedding in Tivoli Palácio de Seteais. Either way, you are bound to live the wedding of your dreams!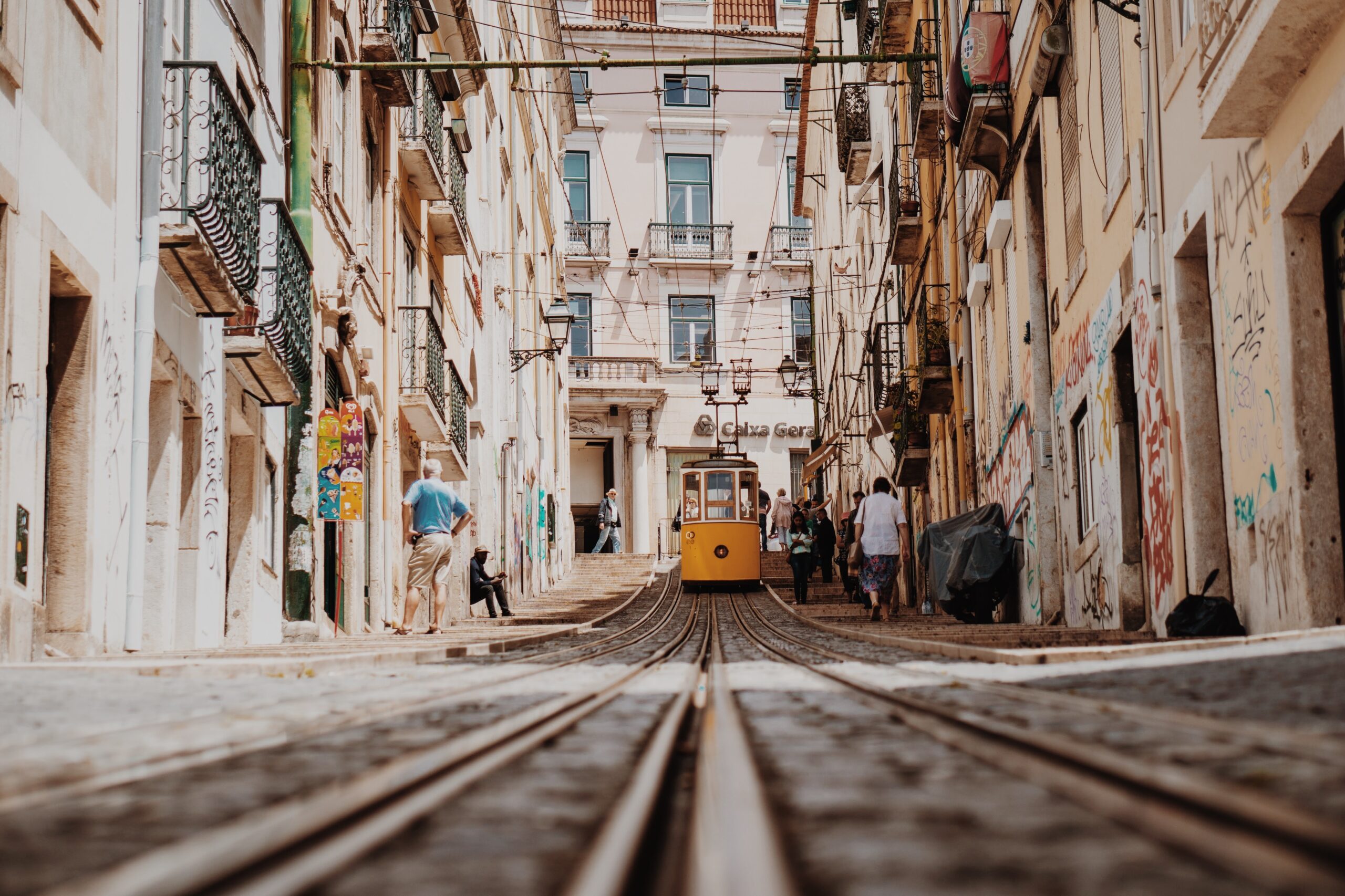 Lisbon, Portugal
Do you want to explore more destinations? Click here for more inspiration!