10 Beautiful Synagogues For A Jewish Destination Wedding in Italy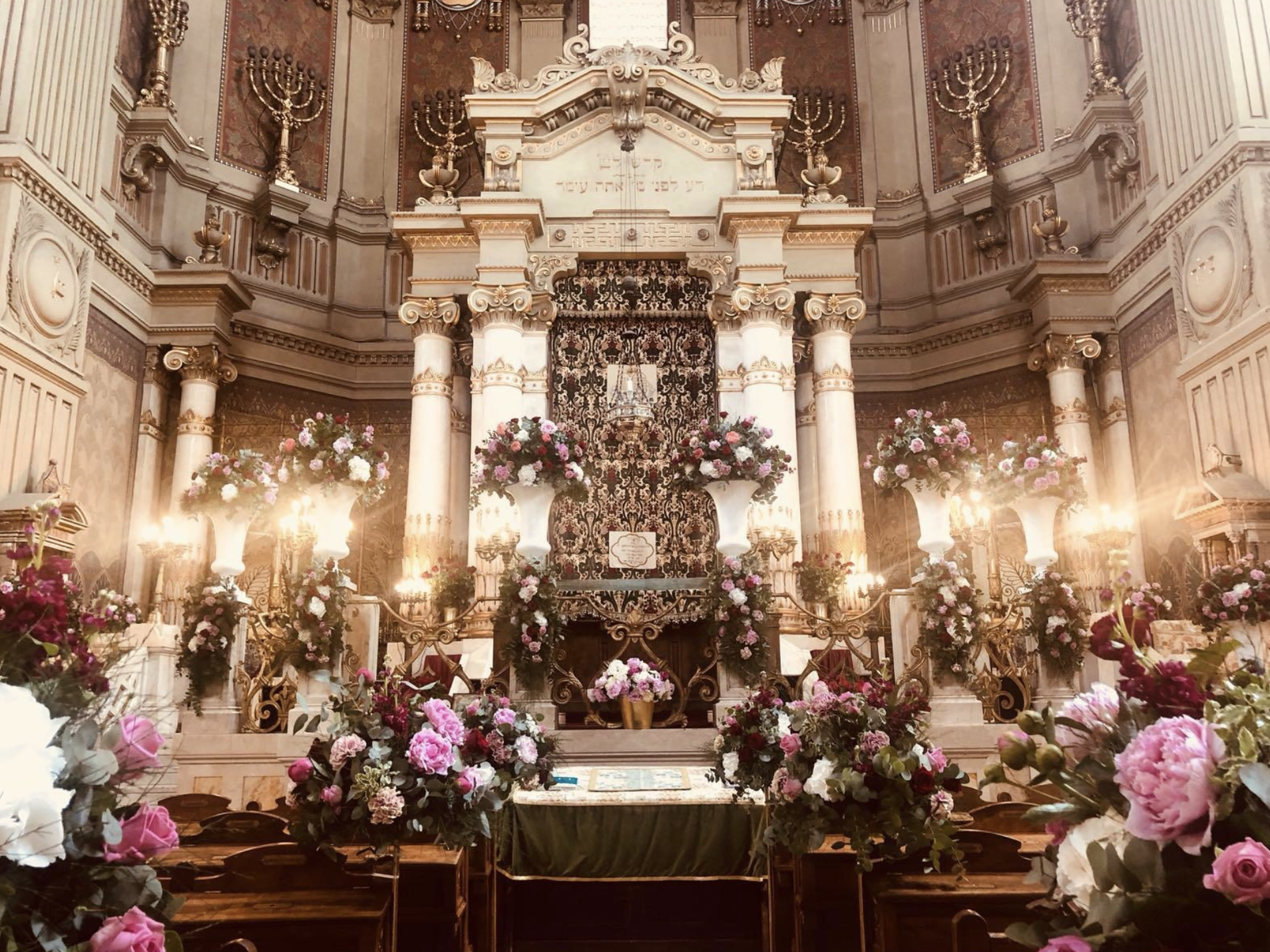 Italy is one of the world's top choices for destination weddings. Historical cities filled with art. Picturesque countryside with gorgeous villas and castles dotting the landscape. Majestic mountain ranges. Dreamy storybook coastal towns. Islands beloved by emperors. And of course, everyone loves Italian food! Italy has it all, and for couples looking to celebrate a Jewish Italian destination wedding, the options are just as rich.
Of course, getting married abroad can pose some challenges with paperwork if you're not opting for a symbolic ceremony. And location scouting, with so many beautiful options, can be dizzying! But Adventures in Jewish Italy & Boutique Events and Wedaways can help! Keep this in mind as you peruse our list of ten beautiful Italian synagogues for your Jewish destination wedding. Celebrate your Jewish wedding in Italy hassle-free and meaningful for you, your family, and friends in regions other than Rome, Florence, and Venice.
Northwest Italy
Casale Monferrato, Piedmont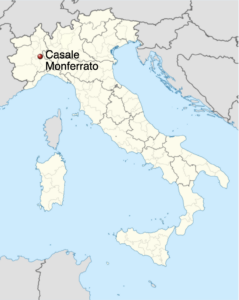 Piedmont, in the northwest, has a strong Jewish presence and its synagogues are among the most beautiful in Italy. The synagogue of Casale Monferrato stands out for its magnificent rococo style. Indeed, while walking past its façade, the synagogue may go completely undetected. The interiors, however, are adorned with gold leaves, gold-gilded wooden columns, splendid artwork, and an intricately decorated ceiling, a magnificent setting for a fabulous ceremony. For your dream wedding reception venue around Casale Monferrato, we'll provide several fantastic options. You and your guests will enjoy plenty of excursions pre and post the big day. Truffle hunting and kosher wine tasting are just starters!
Vercelli, Piedmont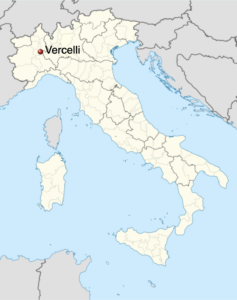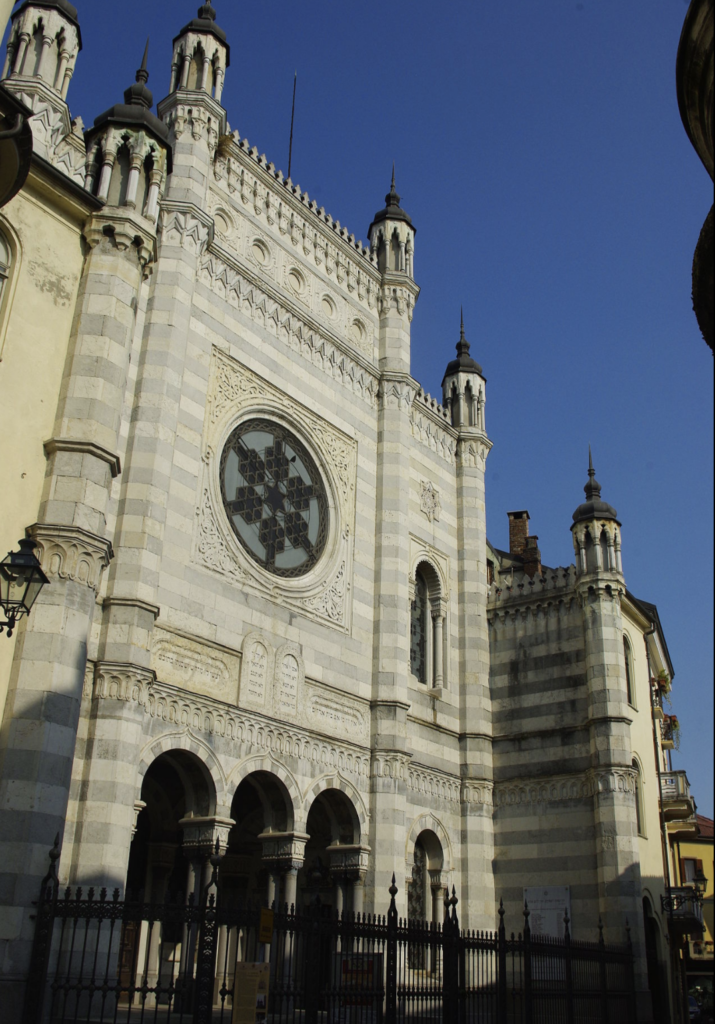 Another grand synagogue in Piedmont is the Synagogue of Vercelli. A splendid example of the Italian Jewish emancipation reached in the 19th century. Vercelli's synagogue is ideal for large weddings; with an imposing exterior and spectacular interior decor, celebrations are quite heavenly and evoke the emotion you would expect. The beautifully restored farmhouses scattered in the countryside surrounding the city are the best choice for unique wedding receptions. Adventures in Jewish Italy & Boutique Events and Wedaways will arrange all the details.
Northern Italy
Modena, Emilia Romagna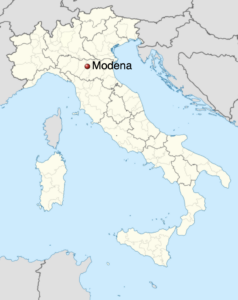 In the land of delicious food and sports cars lies the magical city of Modena, home to a synagogue that is a jewel in Jewish Italy's crown. The temple, exquisitely adorned, features Corinthian columns, gilded frescoes, and a magnificent chandelier that descends from a ceiling of stars. Customized banquet menus filled with local delicacies provide delicious options for you to choose from for your wedding reception. How to get there? Well,  how does renting a Ferarri sound?
Verona, Veneto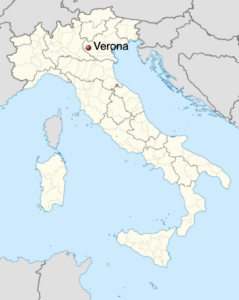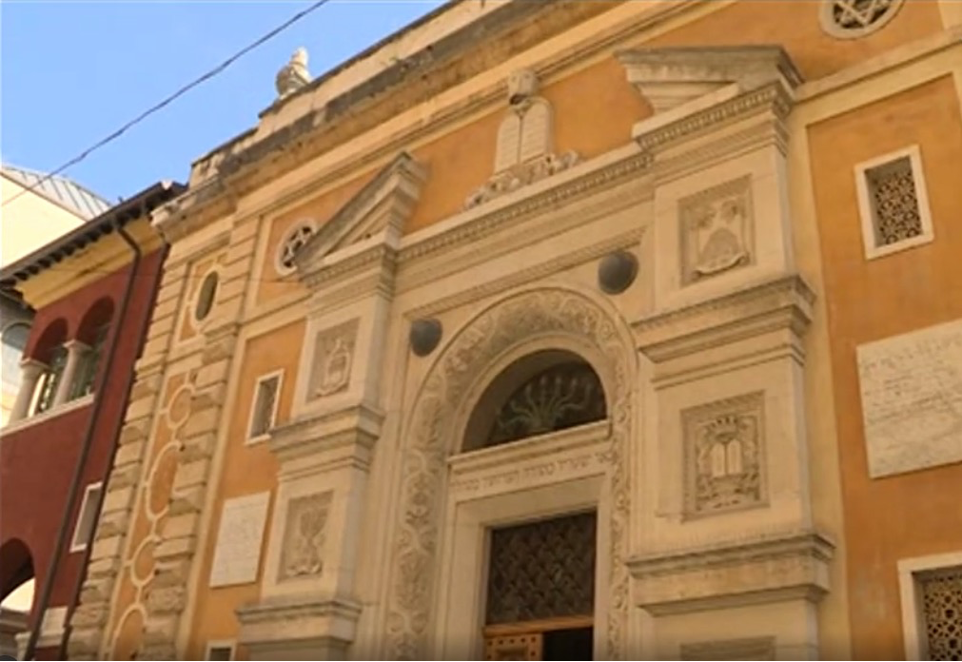 Just imagine getting married in the medieval town made famous by Shakespeare's Romeo and Juliet. Close to Lake Garda, Italy's largest lake, Verona is home to one of the largest synagogues in Northern Italy. Set in the historical center, with imposing exteriors, exquisite marble, magnificent arches, and original 19th-century furnishings and paintings inside. The Verona region is also home to a 1st-century Roman amphitheater.  Here you and your guests can enjoy concerts and large-scale in-season opera performances in a setting like no other.
Ferrara, Emilia Romagna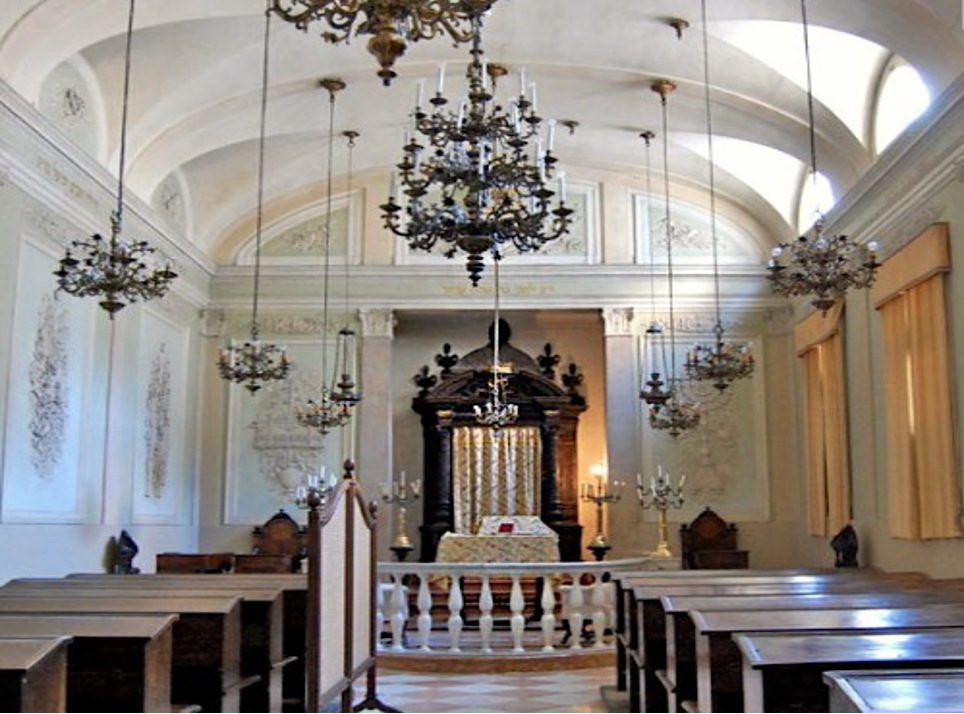 Not far from Bologna lies the medieval walled city of Este. The Este family, the city's namesake, is attributed to the ambitious urban project that transformed Ferrara from a medieval citadel into a true Renaissance masterpiece. And in the old town center, you'll find some of the best-preserved architecture. Among them, the sober but beautiful synagogue. Elegant chandeliers descend from the vaulted ceiling, and pastel colors adorn the walls—an ideal choice for a sophisticated couple celebrating their Jewish destination wedding in Italy.
Padua, Veneto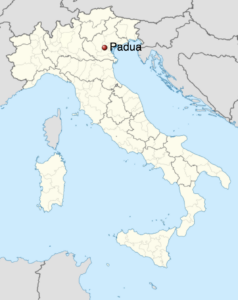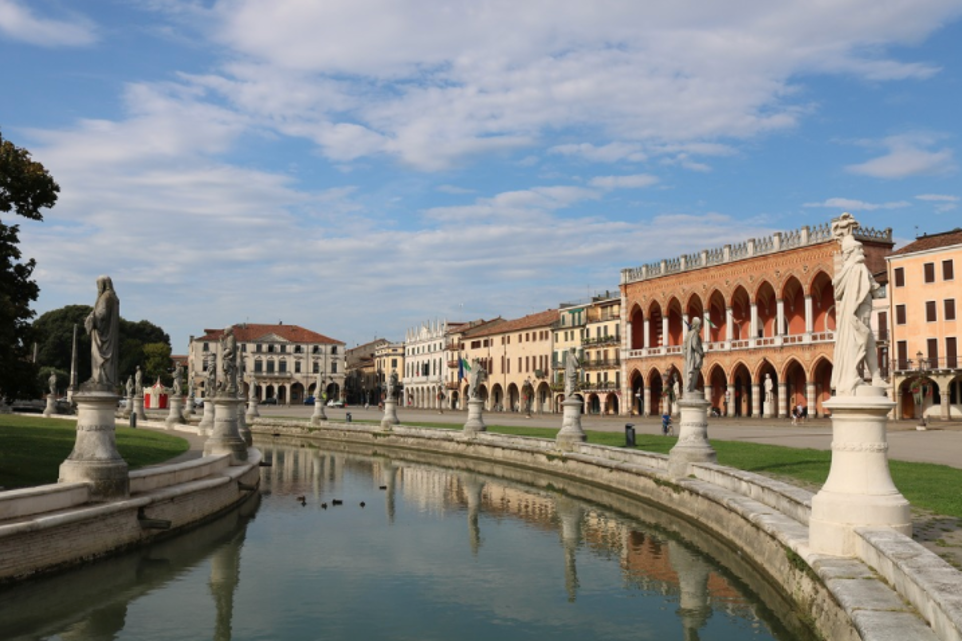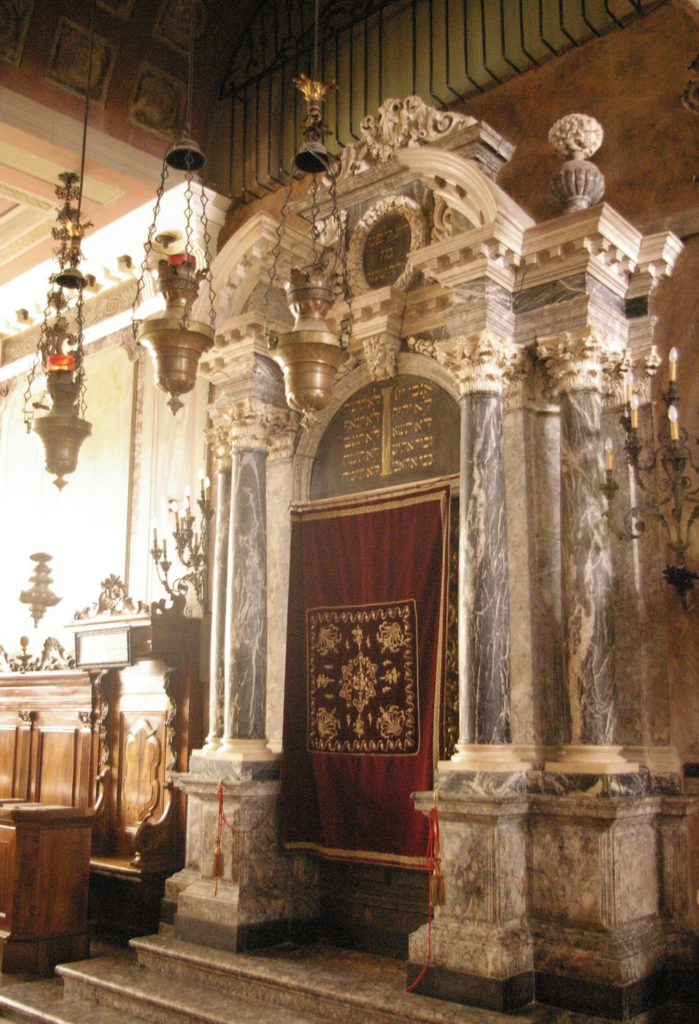 Not far from Venice, the charming city of Padua is the ideal destination for elegant ceremonies. Harmonious artistic and architectural designs and refined details make the 16th-century synagogue of Padua exceptional. Ideal for small wedding ceremonies. The many exclusive venues and historic mansions in the city and the nearby countryside will make your pre-wedding visit to the region exciting and something to look forward to!
Northeast Italy
Trieste, Friuli Venezia Giulia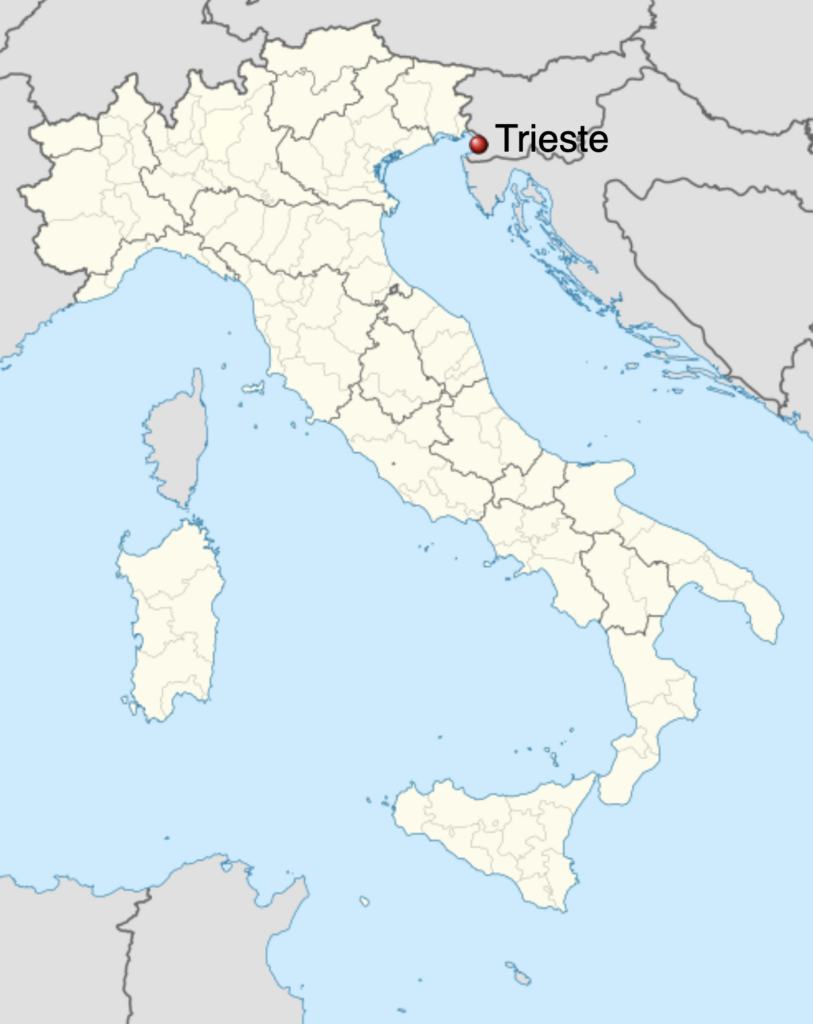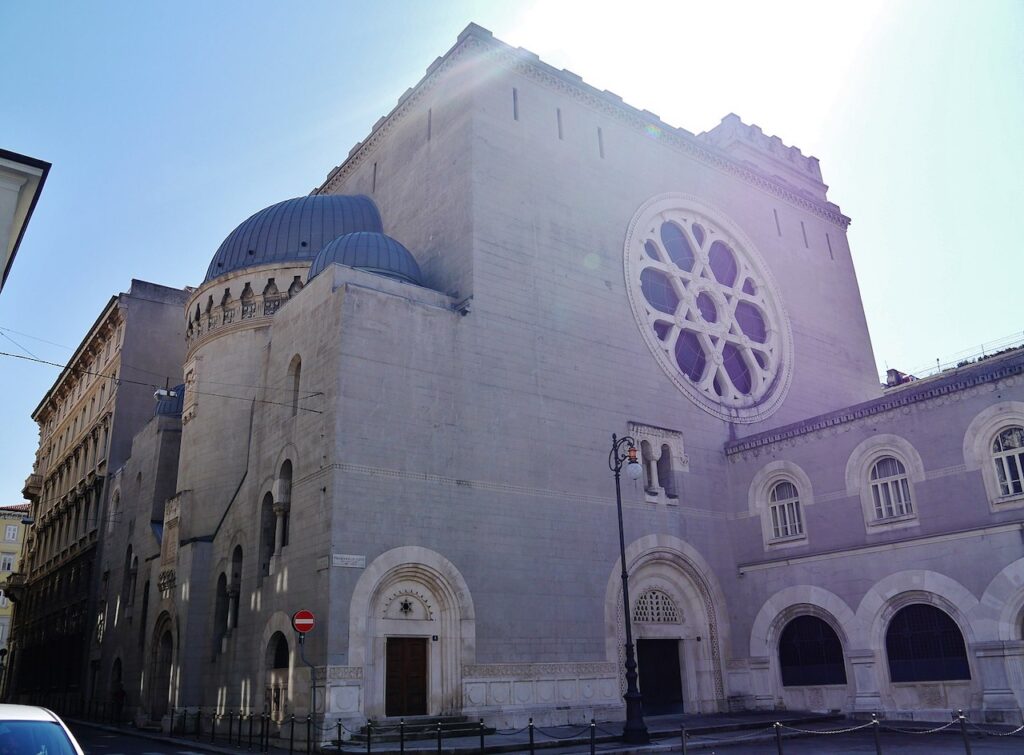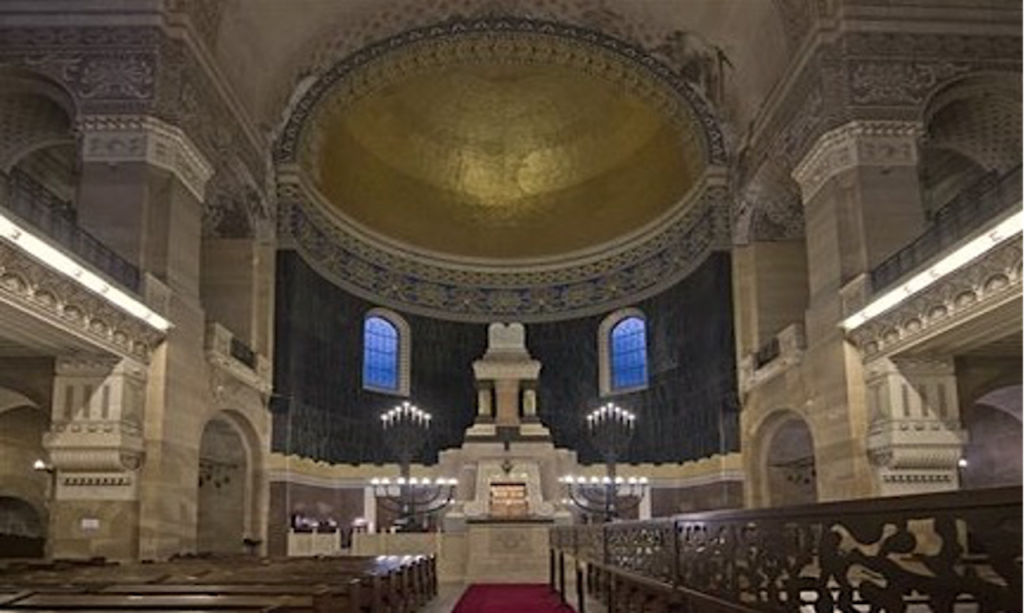 Set close to the borders of Slovenia and Croatia, the picturesque seaport city of Trieste features a wonderful synagogue, one of the largest in Europe. At the point where Latin, Slavic, Germanic, Greek, and Jewish culture intersect, and where Central Europe meets the Mediterranean Sea, it's not surprising to find an imposing structure representing the Jewish community such as this. The interior architectural details framing the central golden altar provide the sense of grandeur one would expect. And the surrounding towns are no different. Elegant and stylish venues, inland and along the sea, surround Trieste. This destination is a perfect starting point for a lifetime of happiness!
Adriatic Coast, Eastern Italy
Ancona, Marche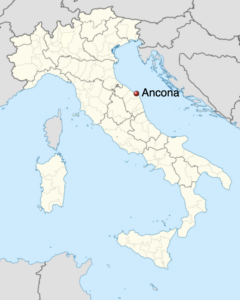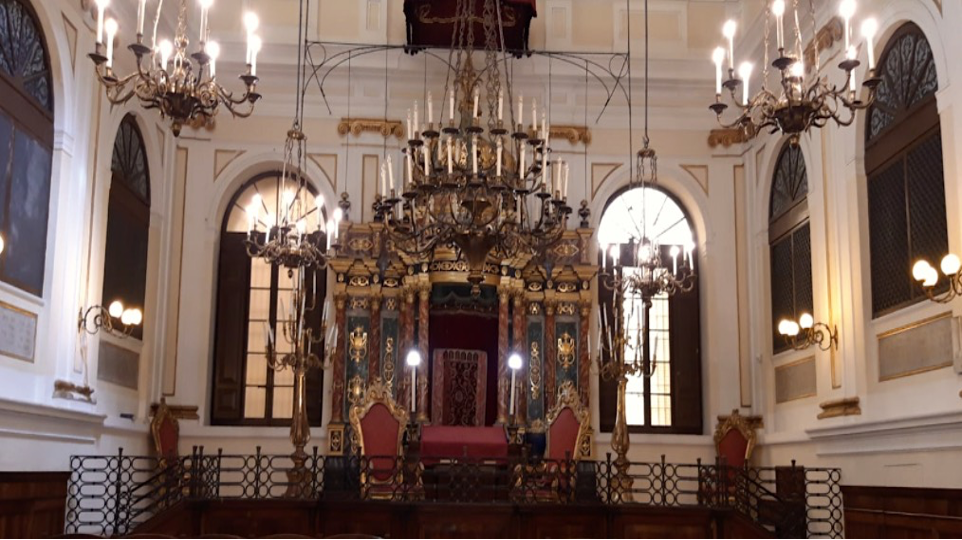 Pretty much untouched by tourism, the Marche region holds a significant Jewish heritage. Its capital city, Ancona, is home to a splendid temple. The beautiful Aron Hakodesh, or Holy Ark, which houses the Torah, dominates the interiors. Red columns and gilded stuccoes communicate the importance and wealth of the community that guided the construction of the temple. Just a few miles away, you'll find the breathtaking beaches of the Conero Riviera. The region is a perfect setting for a wedding reception to remember and awe-inspiring keepsake wedding pictures.
Central Italy
Siena, Tuscany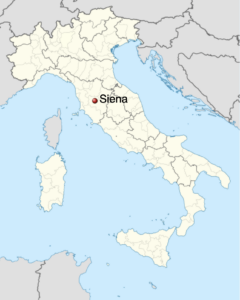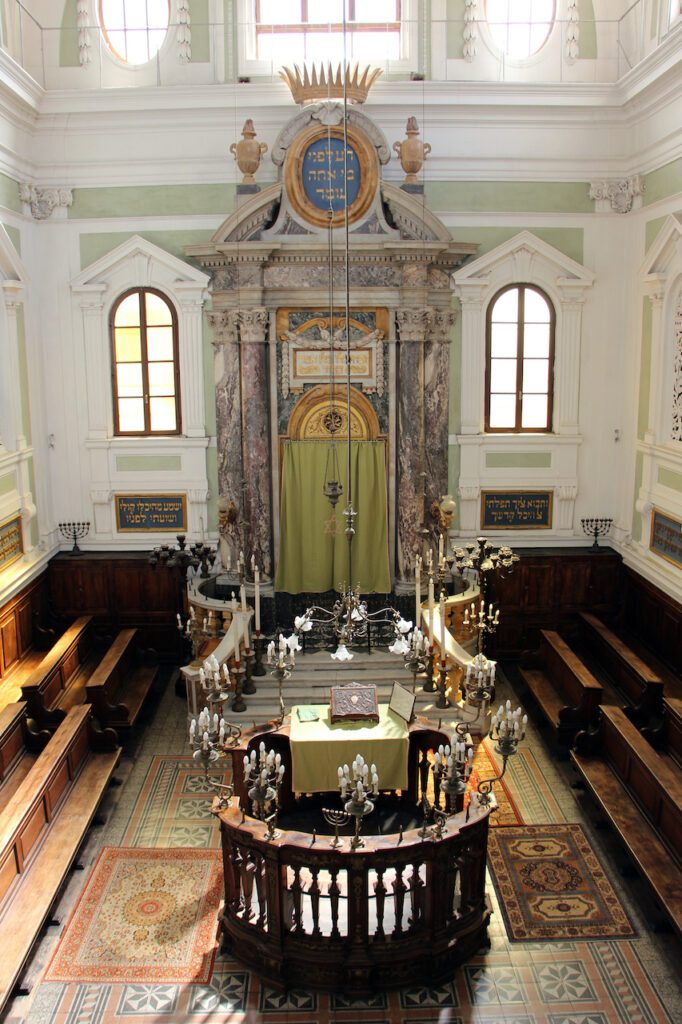 Who hasn't dreamed of a fairytale Tuscan wedding? Well, you can have your religious Jewish wedding ceremony in the picturesque destination of Tuscany if you choose Siena!  The gorgeous Synagogue of Siena is the ideal temple for your wedding. A stone's throw away from the hilly vineyards of Chianti, and from beautiful venue options for your wedding reception.
Pitigliano, Tuscany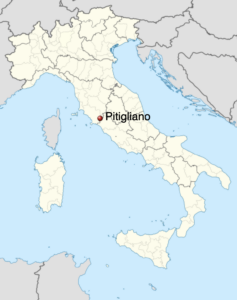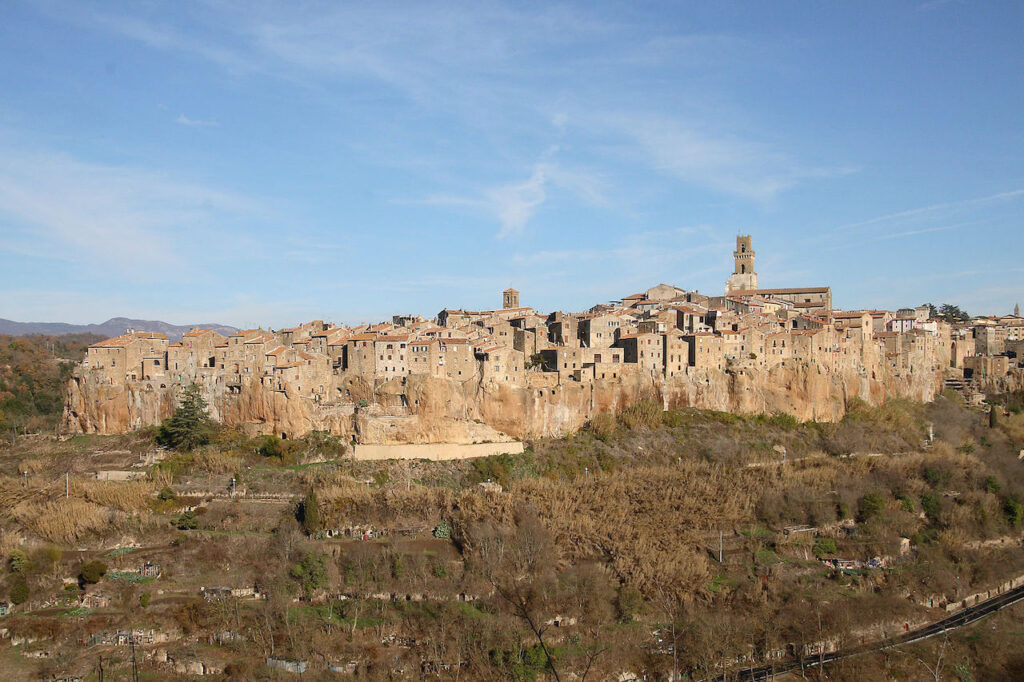 Known as Italy's Little Jerusalem, Pitigliano is a stunning medieval stone village in the Maremma of Tuscany sitting atop a high ridge. Tucked away in this hilltop town sits a small synagogue in the old ghetto—a real historical treasure. Yes, you've found Jewish history in a destination beloved by the entire world.  Surrounding castles, villas, and resorts offer incredible wedding venues for a Jewish Tuscan wedding to remember!
You can count on Adventures in Jewish Italy and Wedaways to work together to design, plan & produce your once-in-a-lifetime Jewish wedding in Italy. Venue searches, room blocks, alternative accommodations, and vendors to provide you with loving memories of your dream wedding to last a lifetime. Then it's off to honeymoon bliss!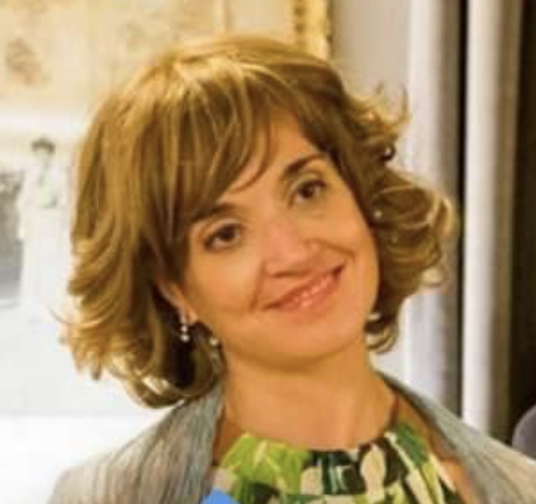 This article was written in collaboration with Rebecca Leibowitz, of Adventures in Jewish Italy & Boutique Events and Wedaways. Rebecca is an Italian-Jew married to David, American, and mother of three. She is the fairy godmother behind magical Jewish weddings and events in Italy, from symbolic ceremonies to superlative kosher events.