12 Travel Destinations to Add to Your Bucket List in 2021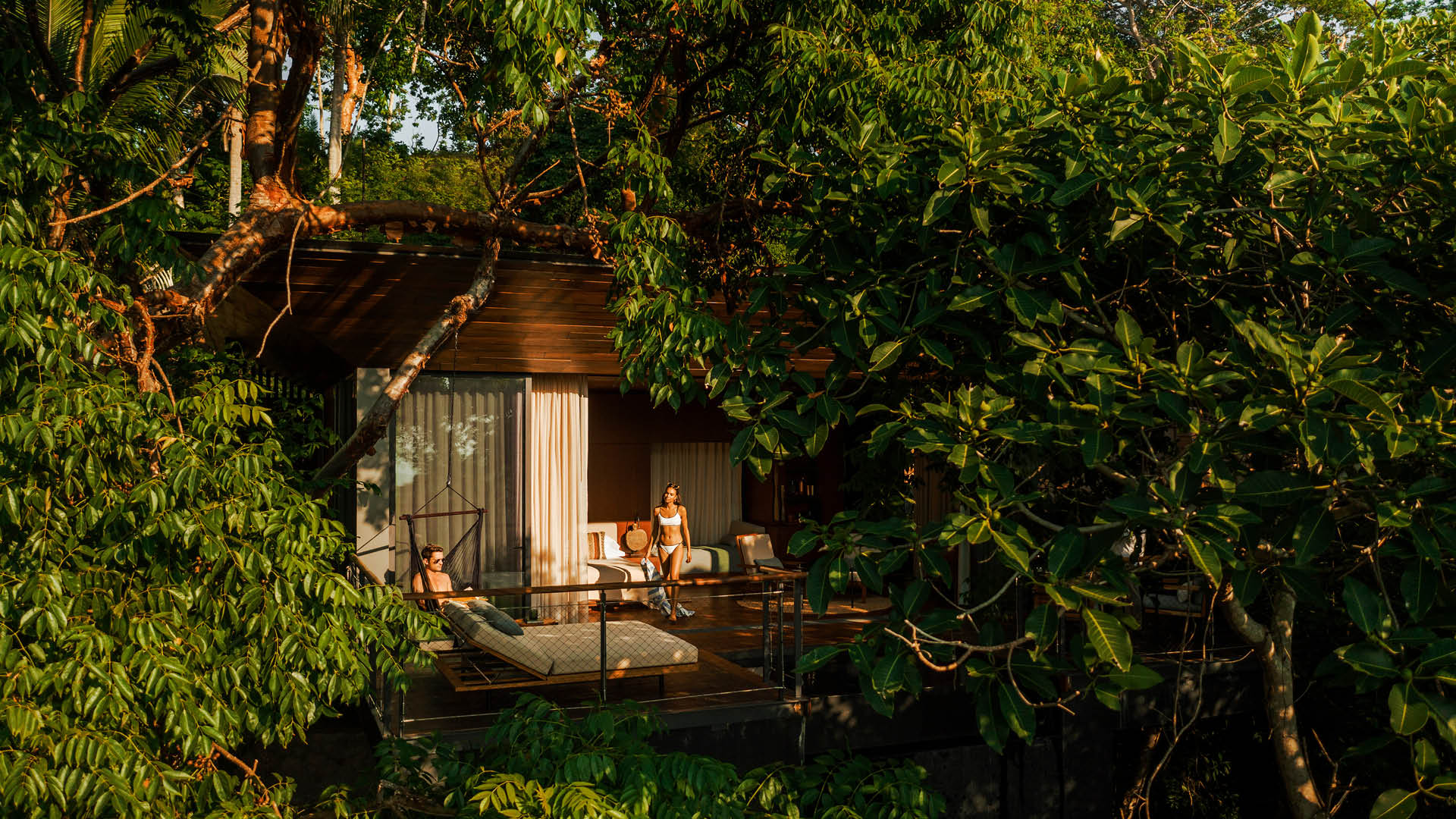 Whether you're a newlywed couple wanting to celebrate or thinking of planning a destination wedding, we've got 12 destinations that absolutely must make it to the top of your travel bucket list. After a tough year, imagine sunsets over the beach, cocktails in hand, and ultimate relaxation. You've certainly earned it!
Mexico
Izla Hotel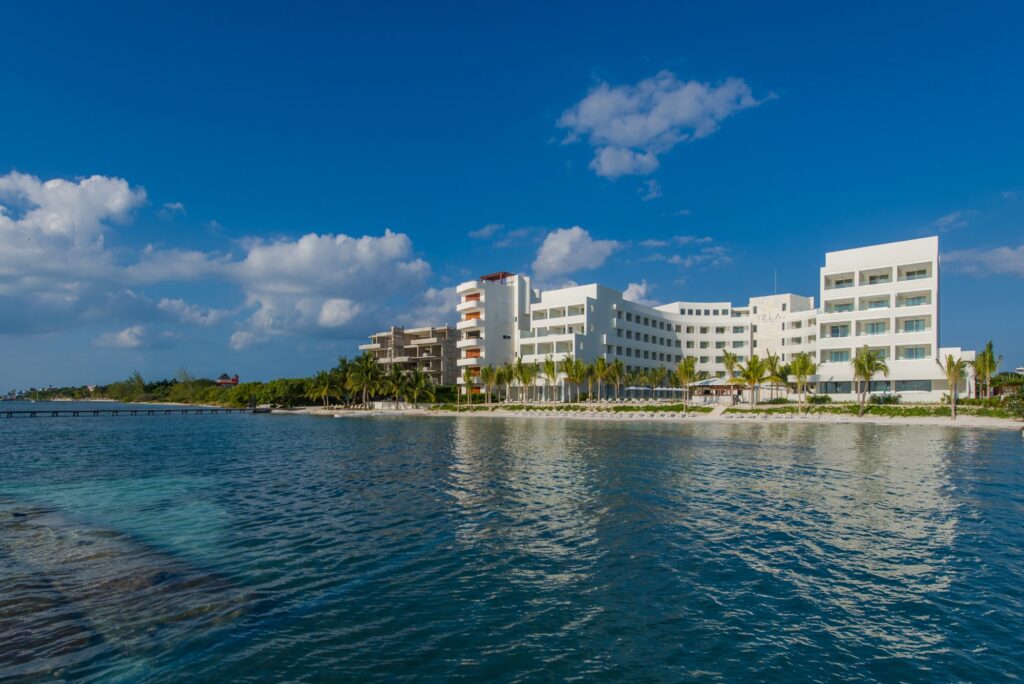 The world has so many beautiful beaches to offer. At the Izla Hotel in the dreamy Isla Mujeres, you'll be at one of the best beaches! It's also located on a private beach. Here you can expect nothing less than the turquoise blue water of the Caribbean surrounding you and the white sand between your toes. Complete with majestic palm trees and a sea breeze. 
There are so many socially distanced options for you and your love to choose from. For example, you can dine in romantic candlelight on the beach. With expertly prepared cuisine, the cherry on top would be watching the sunset as you enjoy your meal. Or maybe you'd consider a couple's massage? You're sure to find a secluded place to relax, from the beach cabanas to the rooftop bar. 
With plenty to do near Izla Hotel on the island, you two will have the time of your lives! At the Dolphin Discovery, you have the opportunity to swim with dolphins. Better yet, there's a ton of sea life for you to interact with there. Such as sea lions, stingrays, manatees, and even sharks! Well, maybe not înteract…Nearby, at the Zama Beach Club, in addition to the oceanfront infinity pools and jacuzzis, you can dine at their authentic and tasty restaurant.
One&Only Mandarina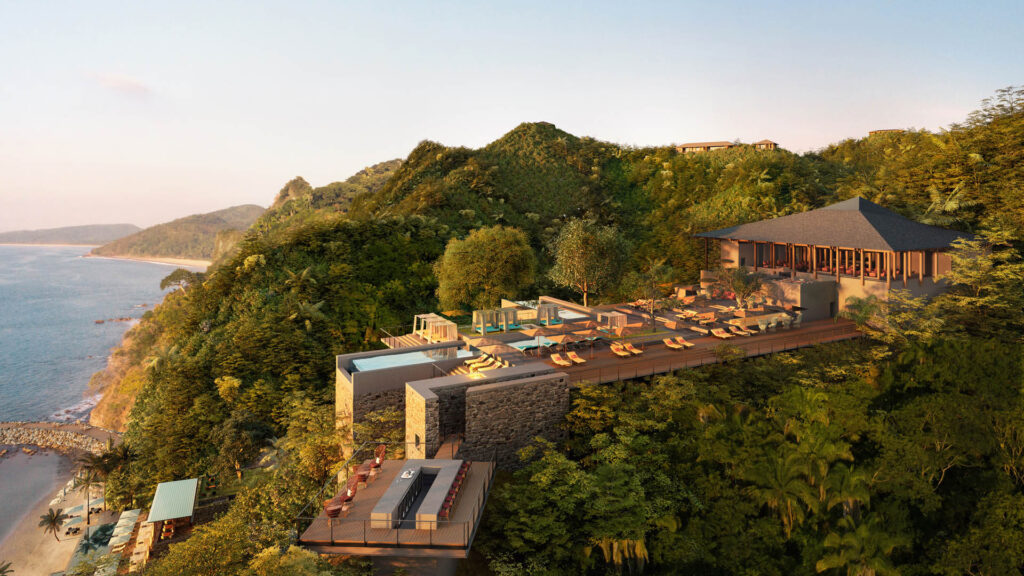 If you've ever dreamed of lounging in luxurious standalone treehouses or cliff-top villas, then the One & Only Mandarina definitely needs to be on your bucket list! Surrounded by vistas overlooking Mexico's coastal rainforest, this is a truly awe-inspiring destination. This is the resort where you and your other half can unwind, recharge at this hidden Riviera Nayarit retreat that you never dreamt was possible. 
When you're here, you'll have a wide selection of activities to choose from. For instance, imagine swimming in a palm-fringed cove, exploring volcanic rock reefs. When you're done swimming in the deep blue waters, you can kick back at any of their beach clubs or discover any of their culinary experiences. Take it to go, with a One&Only Picnic in the jungle, beach, or hillside. No vacation is complete without a trip to the spa. The One&Only Spa offers open-air treatment rooms that will have you feeling like you're in paradise. 
You don't want to miss out on the local cuisine here. At the onsite restaurant, Carao, you'll find a globally-renowned celebrity chef who prepares the meals. All dishes are made from locally-grown ingredients. Then while you enjoy your meals, you have an unparalleled view of the lush coastal rainforest and sunsets. What's truly special about this place is there are no two rooms, views, or days that are the same.
Thompson Zihuatanejo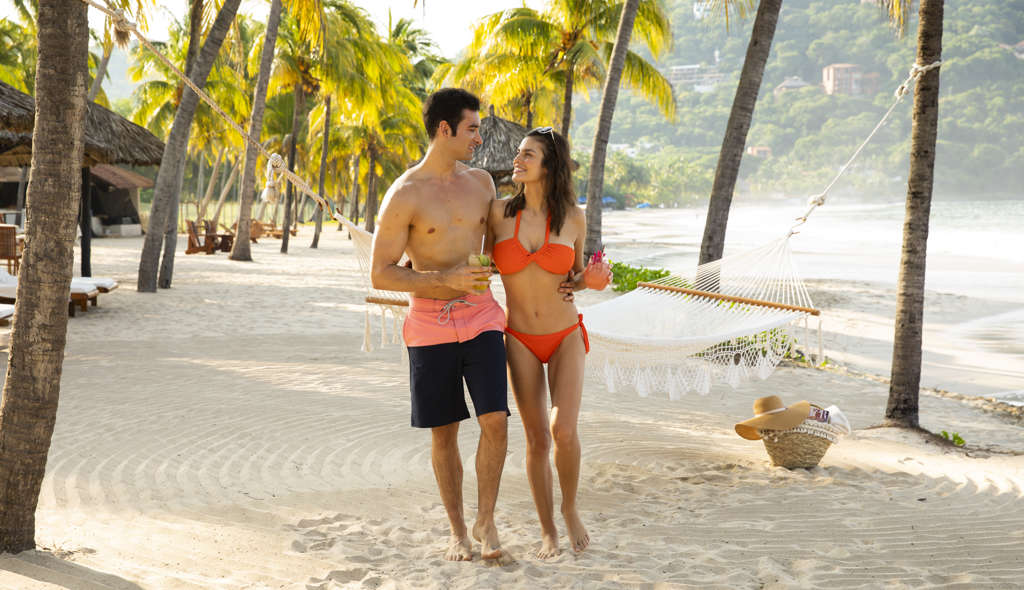 When you add Thompson Zihuatanejo to your bucket list, you can expect to find complete luxury and relaxation. This tranquil adults-only beachfront resort has newly renovated one-, two- and three-story villas. Their suites offer separate living spaces, private terraces, and private plunge pools. Each one provides either beachfront or lagoon views. You don't have to stay in your suite, though, to find ultimate comfort. Instead, retreat to a thatched palapa on the white sandy beach, take a long stroll along the beach, or visit any one of the waterfalls and tranquil lagoons. 
Additional activities include private, outdoor couples massages, set-up on your personal patio, or even the beach! Afterward, enjoy a 4-Course Dinner at the beach as the sun sets and waves crash against the shore. Nearby, you can enjoy golfing, snorkeling and scuba, and windsurfing. No matter what you choose to do, make this bucket list vacation everything you've dreamed of!
Hotel Esencia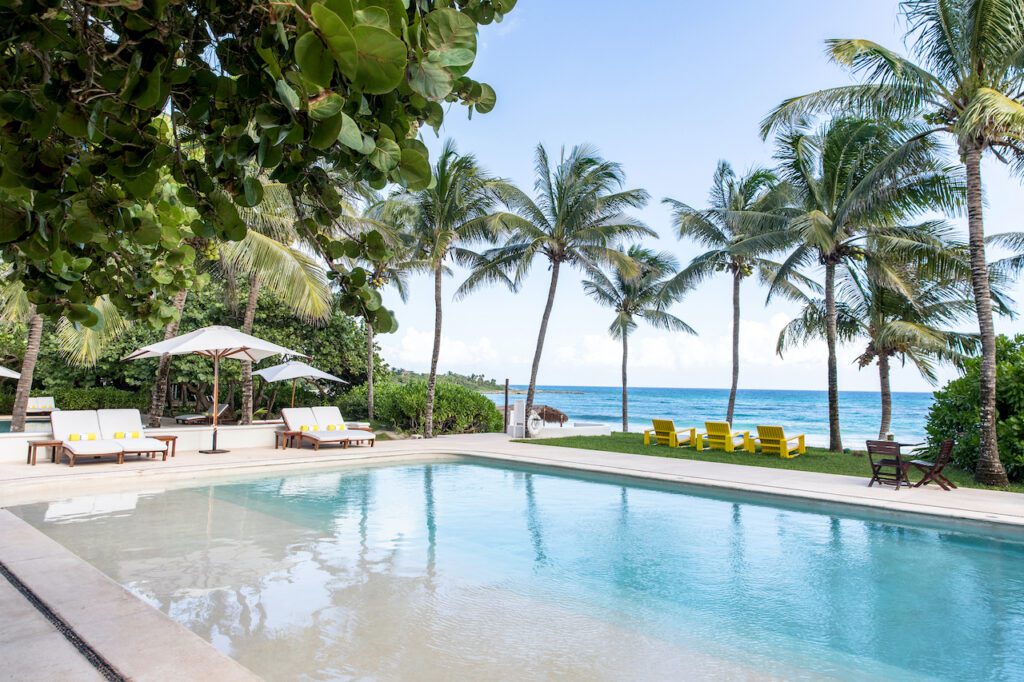 The Hotel Esencia was originally built as the private hideaway home of an Italian duchess, but now, it's a glamorous hotel located on a breathtaking Riviera Mayan beach. This estate is located on 50-acres of the beach, and it is astounding. After not being able for so long, this is a bucket-list destination where you are sure to make unforgettable memories. 
This hotel consists of 44 suites, and 3 villas, that sit around the Main House. Their suites offer views of the sea that will have you coming back year after year. You'll feel as though you're in actual paradise as you look out over the crystal clear water. Nothing will beat this reef sanctuary for sea turtles and colorful exotic fish – one of the region's best-kept secrets.
You're going to have so many activities to choose from when it comes to this vacation you'll never forget. For example, you could tour the reef, but not like you would expect. Take a tour of the reef in a classic Hobie Cat. And around the rest of the island, you have no lack of adventure! Think exploring Mayan Pyramids, dancing the night away at any nearby nightclubs, and diving in underground cenotes.
USA
Commodore Perry Estate, an Auberge Resort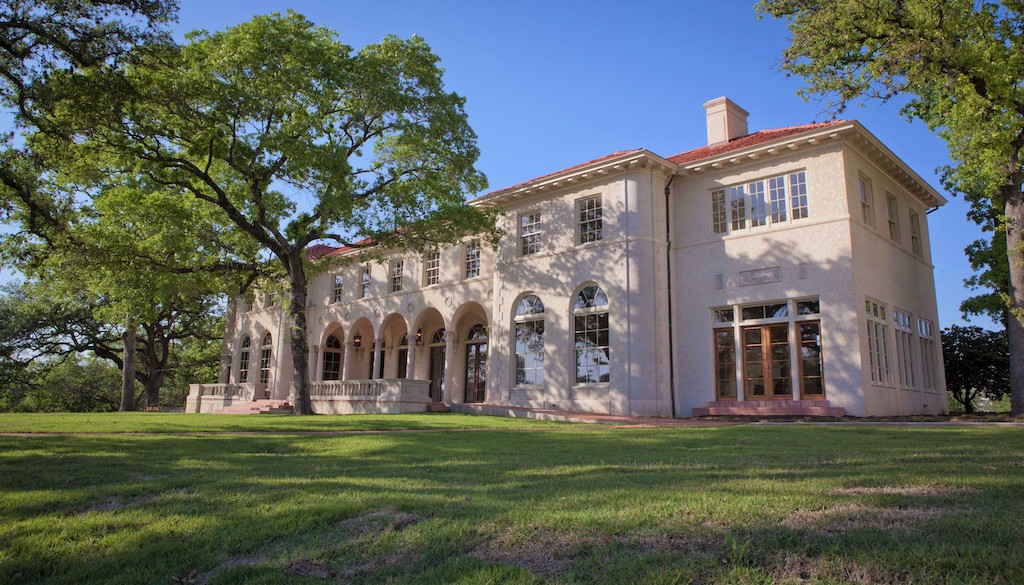 If you're from the US and not wanting to travel very far for your first vacation in what feels like a lifetime, then you must consider the Commodore Perry Estate, an Auberge Resort in Austin, Texas! Very close to the downtown area, full of glamour and luxury, still brimming with Texan charm. This historic property will have you feeling like a southern belle or gentleman as it has recently been restored to full grandeur.  
There are many activities for two to enjoy on this estate, such as picnicking in the exquisite sunken gardens. The private retreat has a terrific place to eat called Lutie's Restaurant, where you'll experience fine Texan garden cuisine. Soak up the sun with your love at their pool, explore the 10 acres of land, or venture into Austin and visit the museums and nightlife.
You don't want to miss this charming estate! They're newly opened and are eagerly awaiting your arrival. You'll love the picturesque chapel, the vast lawns, and the history that surrounds you.
Vintage House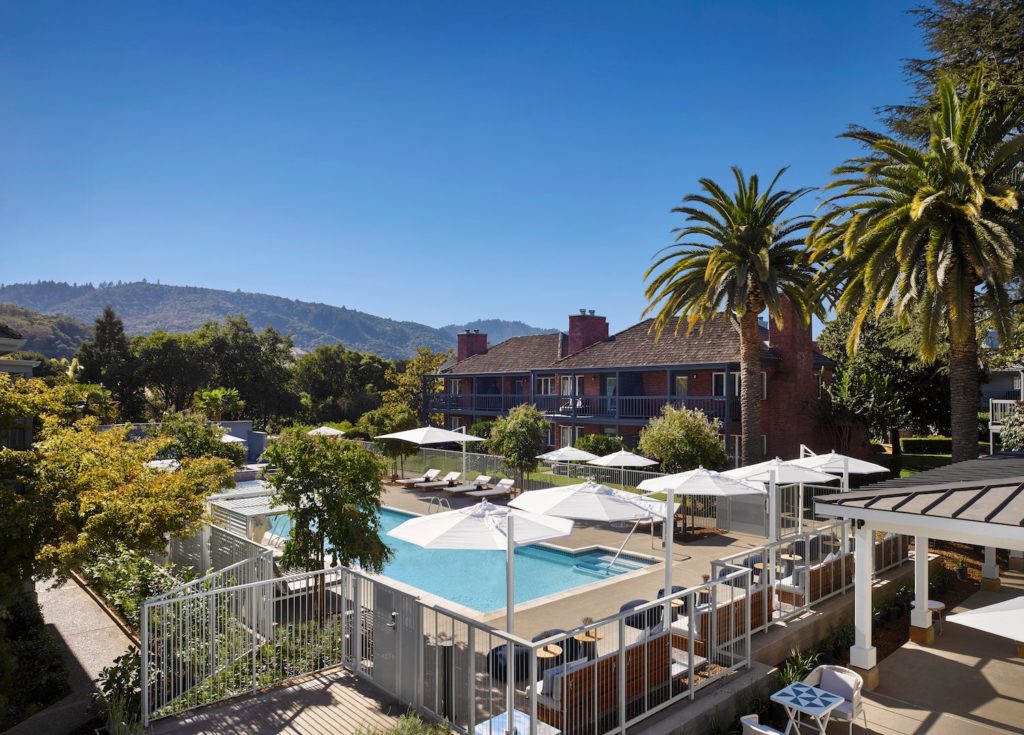 There is nowhere quite like the peacefulness you'll find in Napa Valley, California. Classic wine country, you will feel as though you're worlds away in Italy or France without actually having to travel very far. When you're in the mood to get away to unwind, the Vintage House is perfect! You will be immersed in activities galore. Some of our favorites? Flying high in a vibrant hot air balloon, overlooking the vineyard, taking in all of the stunning vistas the west coast has to offer. 
This bucket-list destination has elegance throughout. You can indulge in the finest wines—experience expertly prepared cuisine at a top-toque restaurant. And decompress poolside, leaving 2020 behind and looking forward to a fresh start to the year. The accommodations are immaculate, with guest rooms, fireplaces, and a rustic yet modern feel throughout.
Viceroy Snow Mass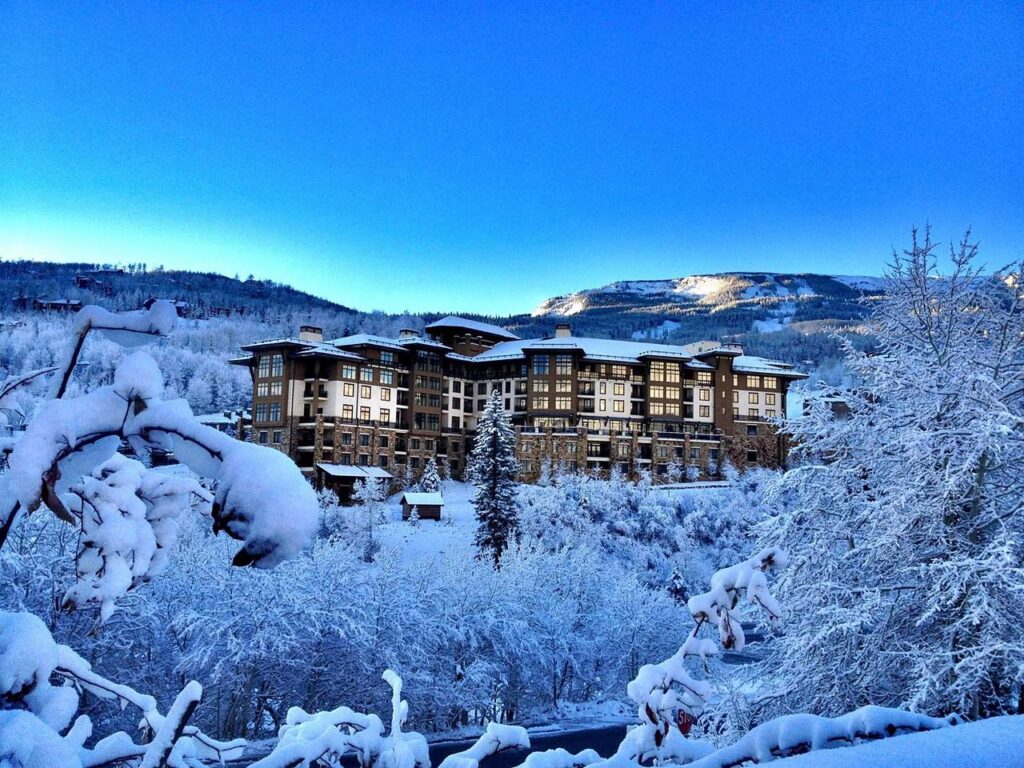 For a more adventurous bucket list addition, Viceroy Snowmass in Colorado is absolutely perfect. This year-round luxury ski resort is perfect for couples wanting a getaway to the Rocky Mountains. 
After a year of quarantine, you've more than earned a mountain retreat! One of the highlights of this destination is their Ute Indian-inspired wellness spa. It's here that you'll find ultimate peacefulness. No matter what the season, you can enjoy the pool terrace and pleasant cafe. Have you ever had breakfast in the sky? Well, here, you can! While soaring over the valley in a hot air balloon. There's plenty to do on the ground, though, too. From horseback rides and hiking in the summer to skiing and snowshoeing in the winter. 
This is the place to reconnect with each other, with yourself, and with nature. There is room to roam here, and you'll feel the safety and comfort that you desire. This Colorado mountain retreat has just the right balance of adventure and calmness.
MALDIVES
Sun Siyam Iru Fushi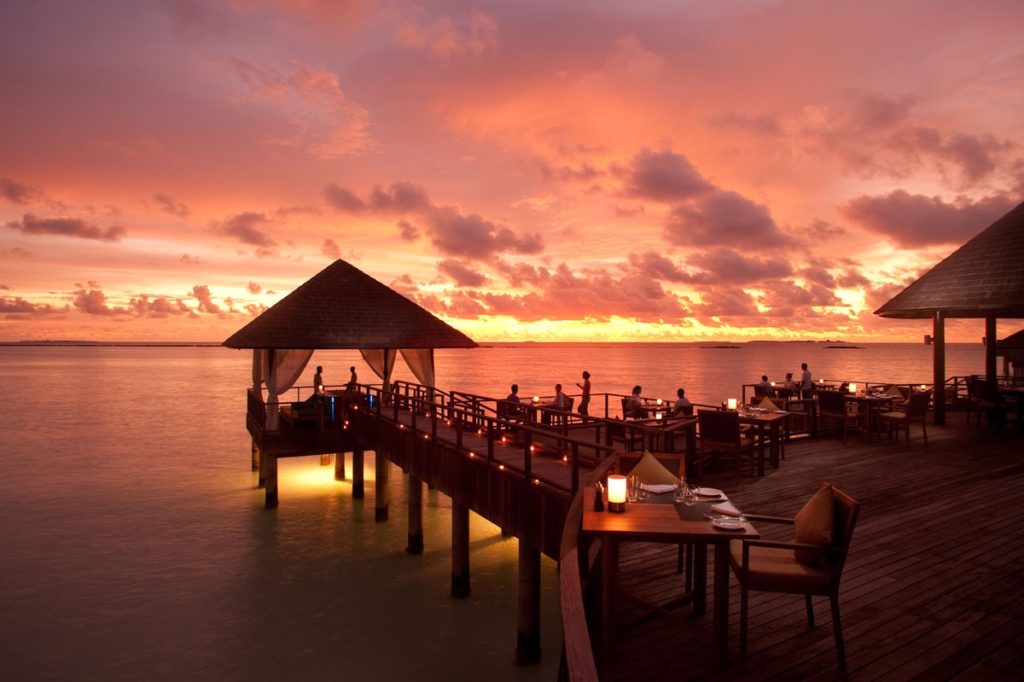 If romance is what you're looking for, you're sure to find it at the Sun Siyam Iru Fushi in the Maldives. A true paradise, complete with the finest white sand, stunning turquoise waters that are straight from an Instagram picture, and the refreshing sea breeze.
Completely sun-soaked, you could be sleeping in an overwater bungalow during your stay. Truly an experience that will be hard to find anywhere else! The resort has 15 different bars and restaurants to choose from. Each of them offers unique cuisine, all of which you're sure to love. 
Sun Siyam Resorts are sanctuaries for the free-spirited. This location deserves a spot on your travel bucket list because it's the definition of paradise. You'll undoubtedly fill your camera roll with shots of you two on the beach, sunsets you'll never want to forget, and food that is sure to land on your Instagram.
Anantara Veli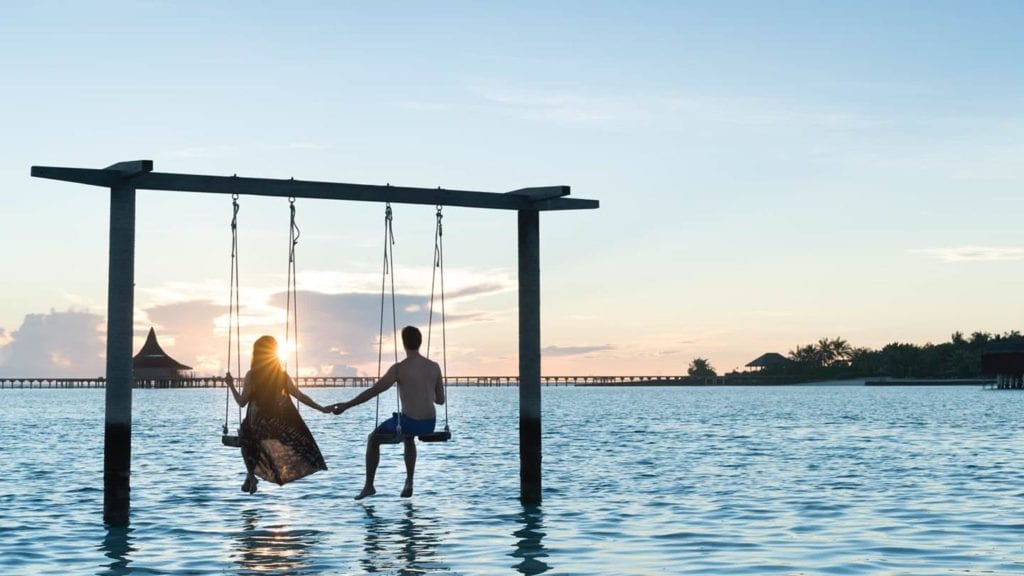 If an adult's only vacation on an island is calling your name, then Anatara Veli in the Maldives is the perfect travel bucket list destination for you. This paradise has everything you need for a romantic getaway for two. As the water surrounds you in your bungalow, take in all of the sea life that thrives in the stunningly calm waters below. 
The dining options at this resort are one of the many highlights they have to offer. At Origami, enjoy locally caught yellowfin and other fresh and delectable meals such as sashimi and sushi. Another excellent choice is Dining by Design. At this restaurant, you'll create the meal you desire, and the resort's chef will prepare it. You'll then enjoy your meal in any one of the secluded and ultra-romantic locations around the island resort. 
Activities here include sailing around to see the sights on a luxury dhoni. Watching films at an open-air cinema, perfect for this transition back to larger gatherings. You can also indulge in a couple's spa day. Their on-site spa is all about having a holistic approach to health.  There's no better way to recharge after a day at the beach, scuba diving to explore the lagoon, or surfing the waves.
CARIBBEAN
Ladera Resort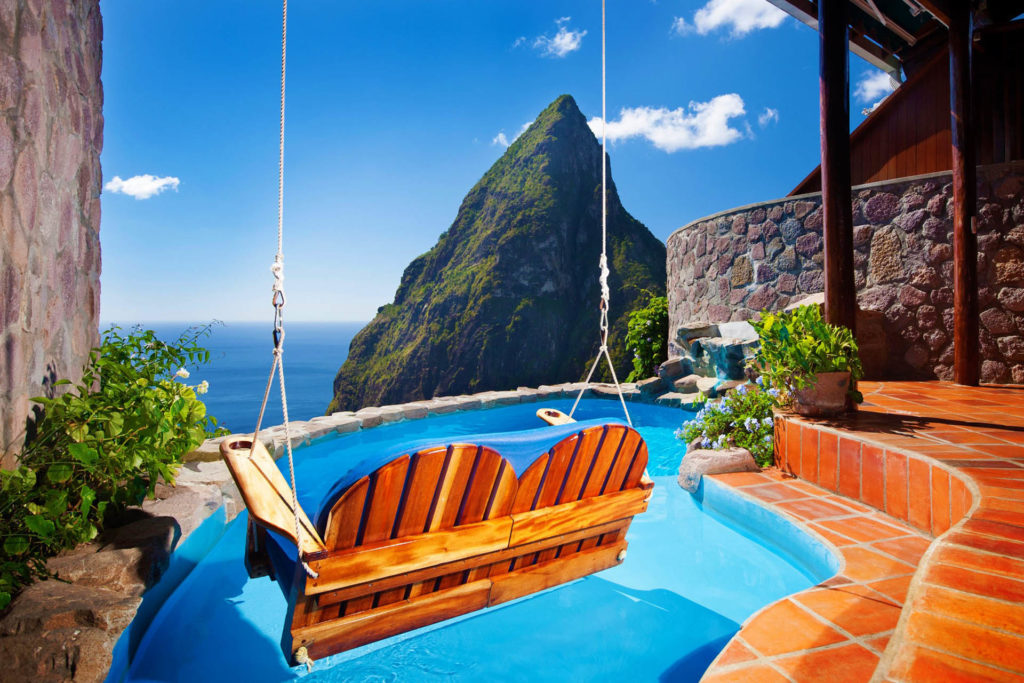 For a unique addition to your 2021 bucket list, you must add the Ladera Resort in St. Lucia. It sits on a volcano ridgeline and is not only eco-friendly but also extremely luxurious and romantic. Each of their suites includes a private and heated plunge pool along with an open-air design (no fourth wall, to offer the absolute best views of the Caribbean). Perfect for couples wanting to deeply connect with the spectacular surroundings offered here. 
This destination has quite a variety of activities for you to partake in. Maybe you'd enjoy a tour through the rainforest? If you've never been, this is your chance to capture outstanding photographs, explore hiking trails along the ridge, and spot fantastical wildlife. These experiences can be done safely and at a distance from others. Other activities include sailing the crystal clear waters, snorkeling, and embarking on a sunset cruise. There's nothing like the breathtaking magic you'll find on the waters as you look up at the transparent Caribbean skies.
Here you'll find complete serenity and comfort. The spectacular resort has all sorts of hidden gems, such as romantic swings that glide over the suites' private plunge pools. It's easy to see why the Ladera Resort is rated one of the top 3 resorts in the Caribbean. The rooms offer dramatic views of the Pitons and the deep sea. Dasheene, the famous farm-to-table restaurant, provides authentic St. Lucian cuisine.  
Malliouhana, an Auberge Resort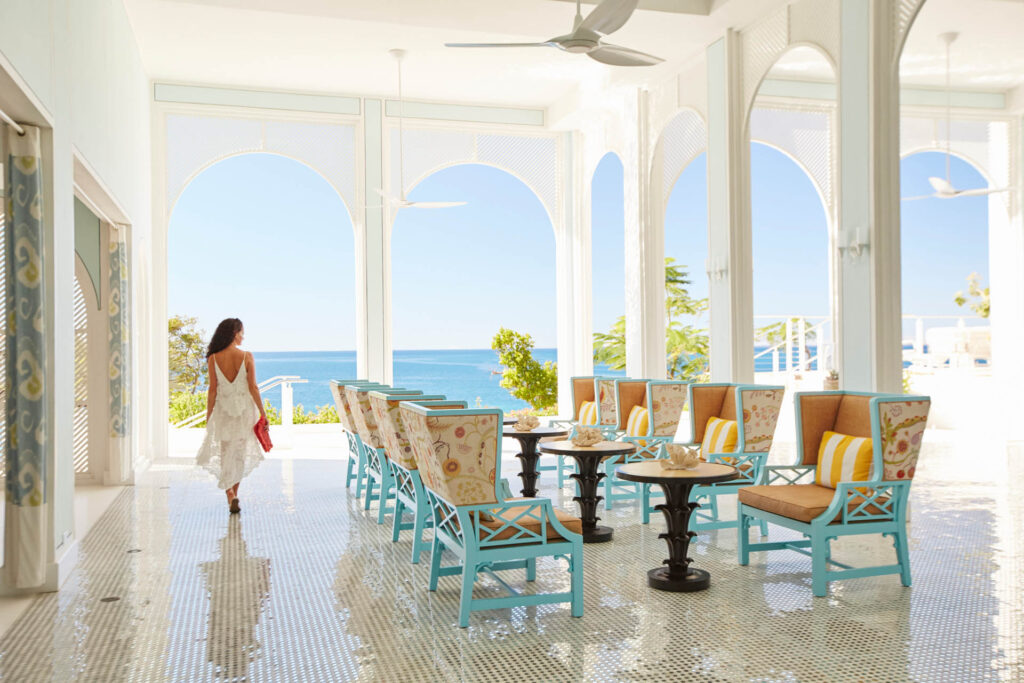 Malliouhana is a dream bucket list destination. This magical resort sits on Malli bluff with terrific views of the white sands and the calm sea. With so many beautiful scenic spots around the resort, this is a must-add for any bucket list.  
One of the most fantastic ways to spend your vacation is sipping champagne with your love while on a sunset sailboat ride. You could spend another one of your nights enjoying a private dinner in either your room or elsewhere on the island. Such as on one of their exclusive beaches or Malli bluff. Something that sets this resort apart from the others? The chance to be guided by the moonlight as you navigate through the waters on a see-through paddleboard. You'll love seeing fish swimming below in the pristine water of Mead's Bay. Seeing the ocean in this whole new way will be a memorable evening you'll cherish forever!
Amanyara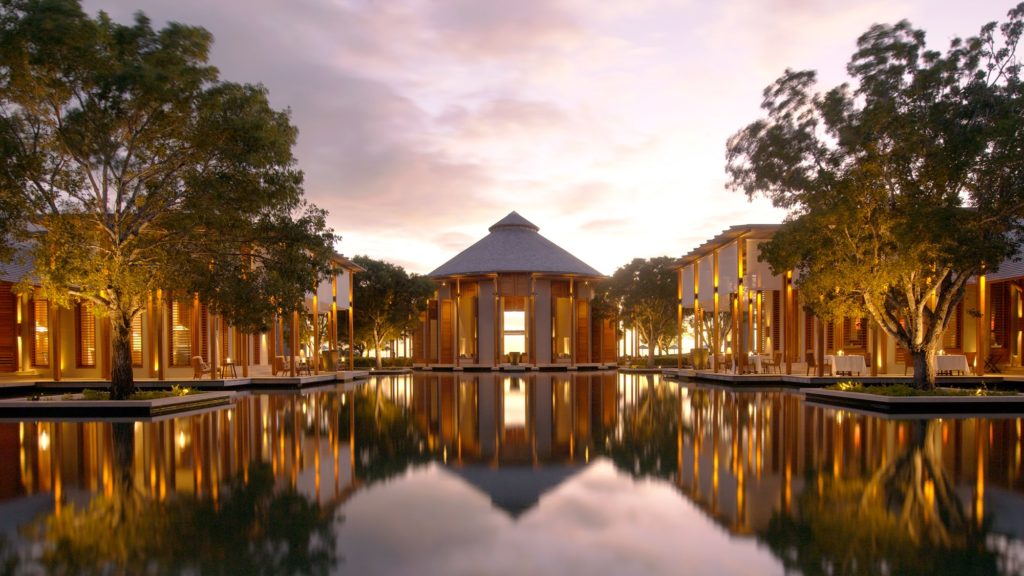 A travel bucket list wouldn't be complete without including Amanyara resort.  This Turks & Caicos resort is full of peace, enjoyment, and romance on the island's untouched area. The trip to this resort is all a part of the journey as well. You and your love will travel along a coastal road going through the hills. Upon reaching the resort, you'll be blown away by the luxury and beauty. Surrounded by mahogany trees and lush terrain, each of the pavilions and villas embraces nature. They offer a terrace and wooden sundeck in each one!
Being so close to a Marine National Park and Nature Reserve, it's easy to see why there is a focus on highlighting the island's natural wonders. There is even a full-time naturalist on hand to ensure that visitors will have an authentic experience. Each villa offers breathtaking views of either the gardens and ponds, ocean, or beach! So you know, no matter which room you'll be staying in, it'll be like a vision from a dream that you'll never forget.
COVID Restrictions & Testing Requirements
As of January, there is an order requiring all air passengers arriving in the US from a foreign country to get tested. This has to be done no more than 3-days before the flight departs. It's necessary to prove to the airline your negative test result or documentation of having recovered from COVID-19 before boarding. Many resorts are offering on-site testing for your convenience. Additionally, quite a few resorts are introducing new programs to make the testing even more worry-free! Keeping guests and employees safe is a top priority, no matter where you stay. Depending on the resort, the testing may be done for free or for a small fee. As always, the Wedaways Travel Dept can assist with answering any questions you may have.