Ask A Wedding Expert - Dujour Interviews Wedaways CEO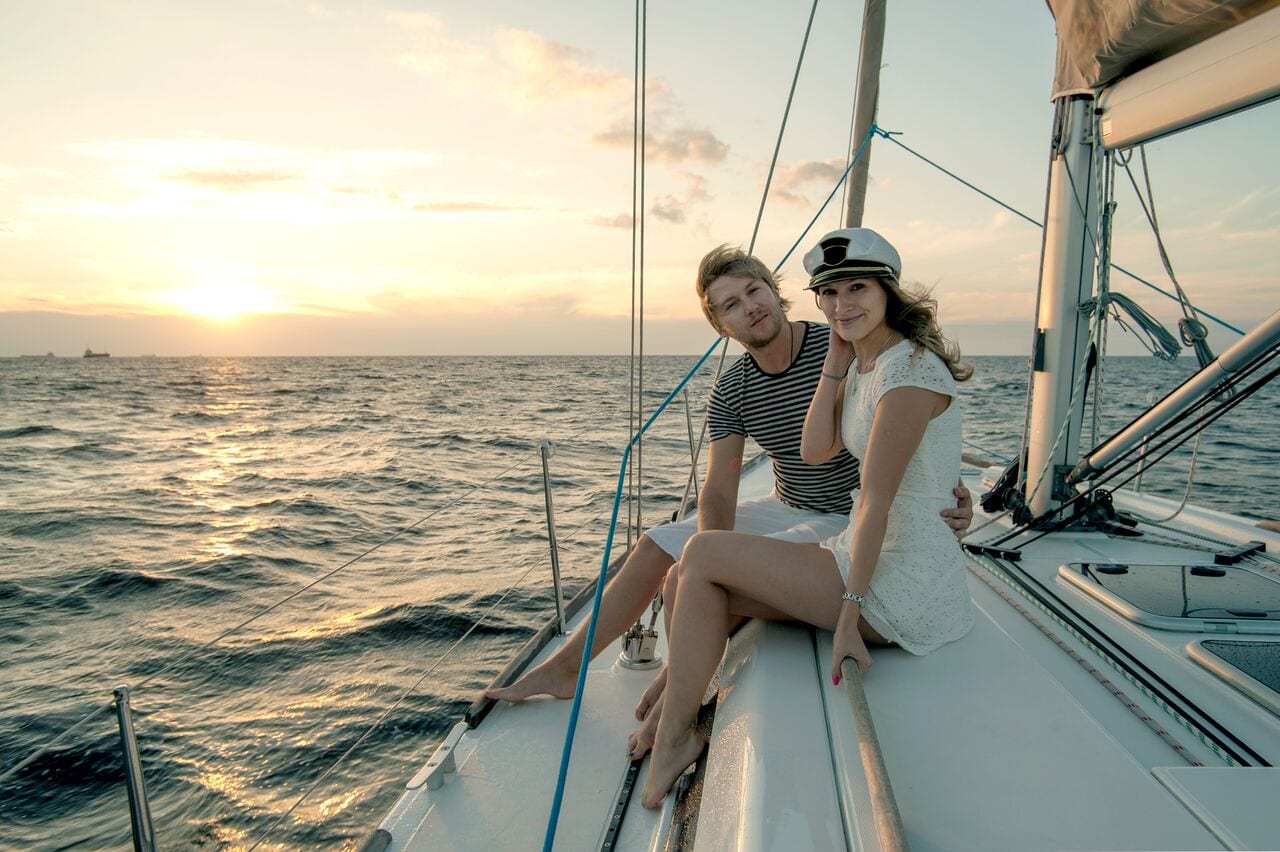 Ask A Wedding Expert: Planning The Perfect Honeymoon
Top tips for planning the most romantic trip possible!
This week, we are focusing on a part of the wedding planning process we haven't yet examined in "Ask a Wedding Expert"—the honeymoon. For this installment, we spoke with Renée Strauss, internationally acclaimed wedding expert and founder of the recently launched WEDAWAYS, a unique digital platform that helps couples plan their destination wedding or honeymoon with extreme personalization.
WEDAWAYS uses a unique algorithm to match members with luxury properties and wedding planners based on their needs, allowing couples the ability to consult an international expert while planning an overseas event. Strauss herself has visited and vetted every luxury property and planner available on WEDAWAYS, so that members can have the most elevated and seamless experience possible. Strauss has years of experience planning international, luxury weddings and honeymoon vacations, including one that included plane, boat and helicopter travel.
Here, Strauss reveals the best tips she's learned for planning the most romantic trip of your life.
When in the wedding planning process should you start planning your honeymoon?
As soon as the engagement is confirmed and the wedding date is set, the honeymoon planning should start. It may sound premature to some, but whether you plan to depart for your honeymoon directly following the reception or a bit after you've settled into married life, the details involve you both on a very personal scale.  It's never too soon to start the planning!
What do couples often overlook in the honeymoon planning process?
Wedding planning can sometimes be all-consuming.  When the honeymoon planning isn't given full attention, couples may find that their desired destination is already fully booked and they need a plan B. No one wants to settle for plan B when it comes to the most romantic trip ever.  So I suggest deciding on a location and start inquiring about dates ASAP.
How should you go about picking a honeymoon location?
First, talk to your beloved and learn what he or she envisions as their dream honeymoon experience. Is it lounging in the sun poolside with a cocktail?  Swimming in a secluded cove?   Museum-hopping?  Driving the winding roads of a gorgeous countryside?  Listen to one another and then explore options. This is the best way to pick the ultimate location(s) to spend that precious time.
Do you recommend choosing a location that is relaxing or a trip filled with activities?
A relaxing location or a trip filled with activities is personal preference and may require some compromise. But that is the main ingredient to marriage, right?  It greatly depends on the daily lives of the individuals, combined with where the wedding/reception is being held. If it's a destination wedding and the couple is already in a beautiful place, then it could also be the perfect launch (or even final destination) for the honeymoon. For example, a wedding on the Isle of Capri (Italy) calls for poolside lounging and sea-dipping. A wedding in Aspen during the winter months leads right into a ski trip. A wedding on an adventurous train trip through South America can continue with a honeymoon exploring Machu Picchu.
What are some luxurious services you would recommend planning into the vacation?
I suggest working with a professional, full-service travel planning company like WEDAWAYS. We can arrange everything from complete itinerary suggestions/bookings, private transport from points A – Z, make top dining suggestions/bookings and/or plan intimate dining experiences for you, and so much more. Well-traveled pros that have the best relationships with top services and establishments will share their insider tips and is part of the service we offer.
What's your #1 tip for honeymoon planning?
First, it's important to actually make time for your honeymoon!  Typically, life gets busy and once married, getting away becomes so much more difficult. If a honeymoon is on the agenda, then my #1 tip is to make it a mutual experience that both of you will love. Each of you should make a list of what you envision as the perfect experience and then cross-reference.
What was the most memorable honeymoon you've helped plan?
Fortunately, I have had wonderful couples count on me for honeymoon advice and assistance.  The first honeymoon I helped plan was to overwater bungalows in Tahiti. The couple took private flights, as well as a boat and helicopter to get there.  It went smoothly but definitely required a lot of logistical involvement.
White Glove Service
Another amazing honeymoon I helped plan was just a few years ago. The couple married in France but had never visited Italy together. We planned a three-week itinerary that included a private car and driver.   He drove them through the cities and countrysides and they ate and drank the finest Italian fare. They hired a private photographer and videographer to document their travels. When they returned home to the U.S., the couple hosted an Italian-themed dinner and party and shared the movie of their honeymoon with their friends!