Five Of Our Favorite Wedding Venues For Eloping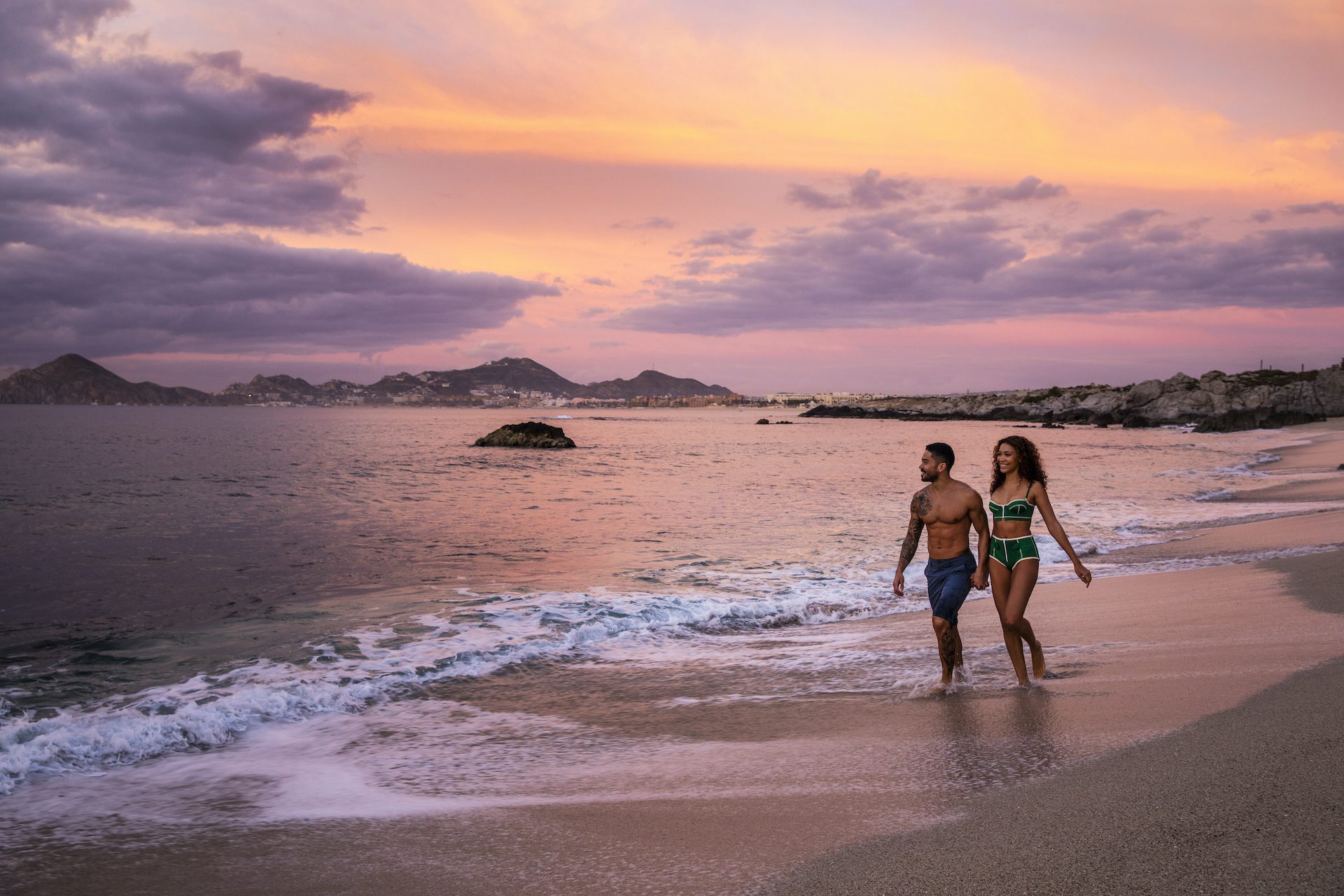 Now more than ever, couples are looking to elope. Among a few of the more desirable reasons, such as the intimate setting and adventurous destinations, you have the freedom to plan quickly, keep it flexible, and stay safe. Whether you've already decided to elope, or maybe you're still considering, we suggest five destinations with five of our favorite venues for eloping that we are sure you and your other half will absolutely love!
We've selected five locations with plenty of extravagance and romance, along with the intimacy you crave. You may want to keep it classic and have it just the two of you, or you can bring a few of your closest friends and families. Either way, the two of you will be able to celebrate your elopement in luxury and comfort.
Mexico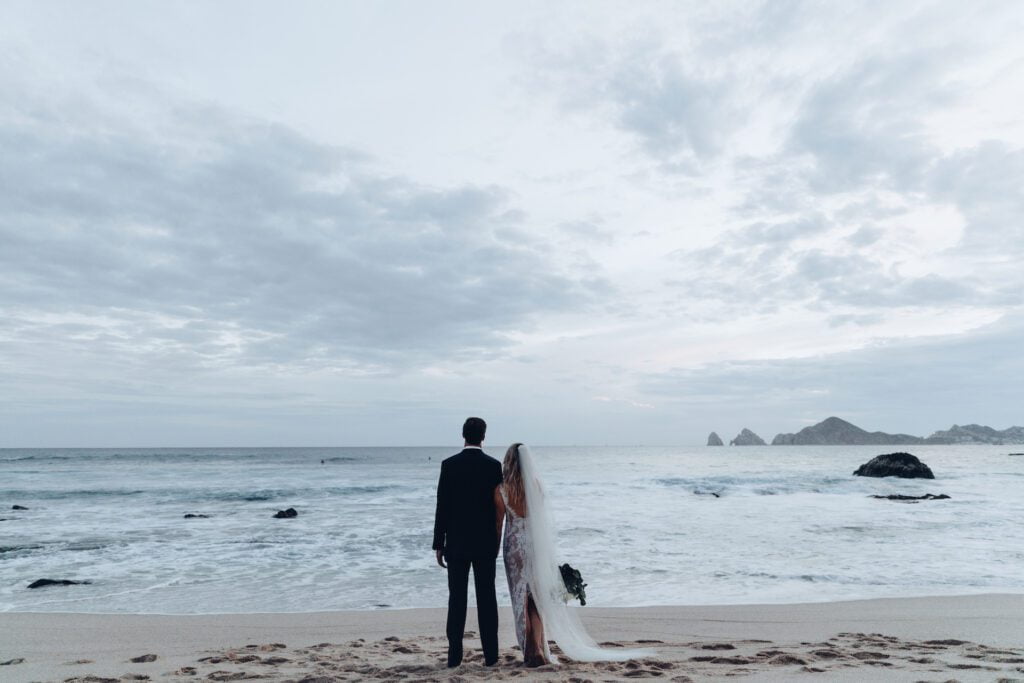 Located near the Southernmost tip of Baja California Sur Peninsula, The Cape offers all of the beachfront wonders you desire. Your elopement can occur along the inspiring waters from Monuments Beach, overlooking both the desert and sea. This is such an ideal location for just the two of you!
After the ceremony, you can enjoy a romantic dinner for two with amazing views of Land's End Point and El Arco, iconic landmarks you won't want to miss. To make your accommodations even more spectacular, you'll be pleased to know that there's an infinity pool alongside a signature rooftop bar and lounge. The Cape has an urban aesthetic with a '60s SoCal and Baja vibe, with no lack of luxury.
With such warm weather, sunny skies, and outdoor spa cabanas, you'll have all that you need for the perfect beachfront destination elopement. There are multiple restaurants and bars onsite for impeccable Mexican cuisine and signature drinks.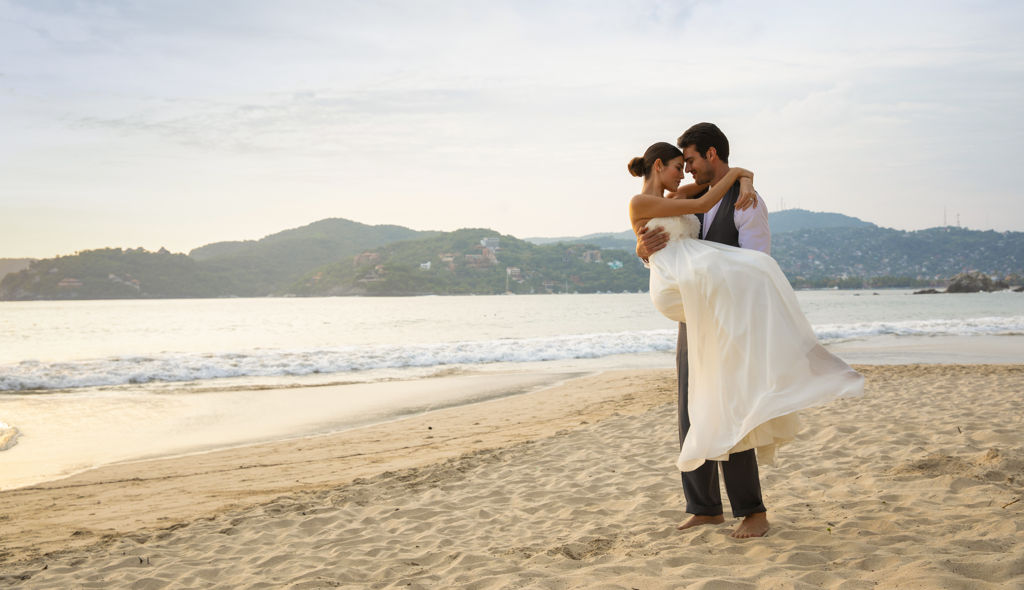 If it's an adventurous elopement that you're looking for, you'll find just what you're looking for at Thompson Zihuatanejo in Zihuatanejo, Mexico. This location was awarded Mexico's Most Romantic Resort 2020. It's easy to see why, with their breathtaking views from their private beach and the surrounding jungle vibes. With the thatched palapas on the sand, you'll know that you've found paradise.
During your stay, you can expect many walks along the beach with your soon to be spouse. Your beachfront elopement will be the intimate ceremony of your dreams. In addition to the tranquillity that this location offers, there's plenty of adventure! Nearby, you're able to roam through the jungle, taking in spectacular views of refreshing waterfalls and lagoons. Imagine, the night after your wedding celebration, waking up to breakfast in bed in your private villa!
You'll never want to leave the luxurious, newly renovated suites. They offer 1 to 3 story villas, each having views of the sea or the stunning lagoons, with options for private terraces and plunge pools! The restaurant, Ceniza, specializes in wood-fired flavors and uses locally sourced and sustainable ingredients. You'll find yourself wanting to return year after year. 
France
Chateau d'Isenbourg, Strasbourg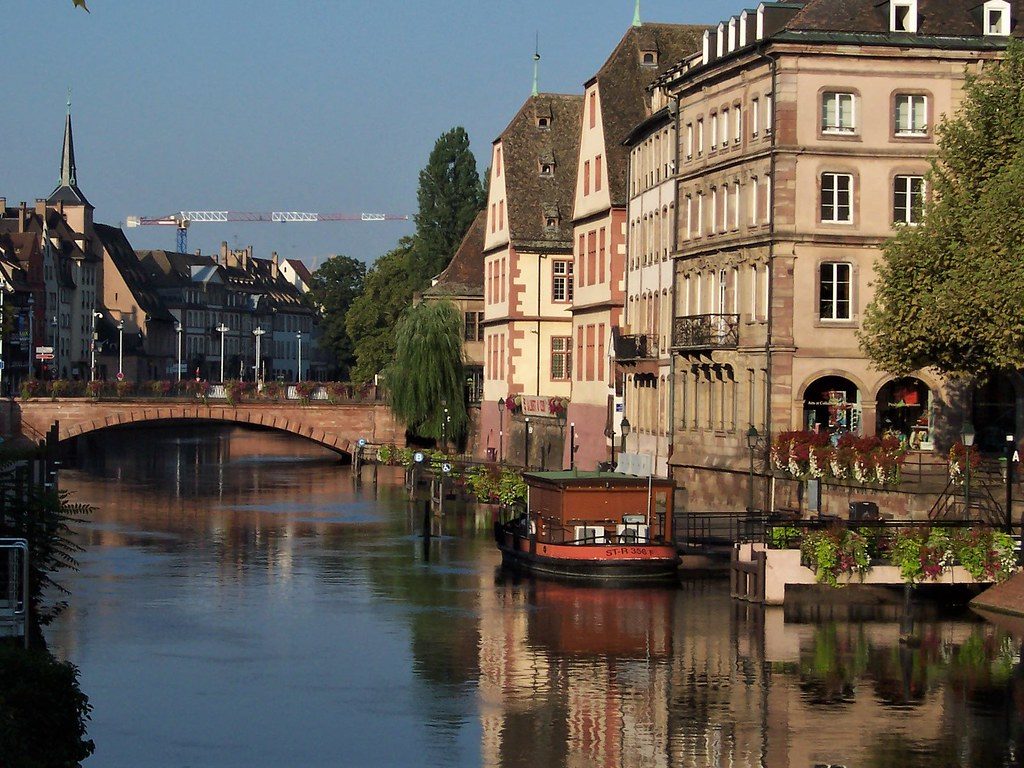 Château d'Isenbourg is full of romance, built on 12th-century cellars and decorated in traditional Alsacian Style that you are sure to adore. Located in Alsace wine country, you have access to some of the world's most amazing wines. Perfect for enjoying during your vacation! You'll be happy to know that the views are equally as impressive as the wine selection, with vistas of the Black Forest, lovely countryside, and the vineyard all around you!
When it comes time to relax, you and your love can enjoy Château d'Isenbourg's indoor pool. The grounds are breathtaking! There are flowers all around the central fountain that is definitely Instagram-worthy. Ensuring that all of the photos you share with friends and family back home will look like they're right out of a fairytale. The onsite restaurant, Dagobert, offers French traditional cuisine that dates back to the XVI century. You'll be in awe over the panoramic views showing the countryside and vineyards.
Before your trip is over, you two newlyweds must take advantage of the access to spa facilities. Your elopement wouldn't be complete without the relaxation you two deserve! 
Indonesia
Belmond Jimbaran Puri Bali, Jimbaran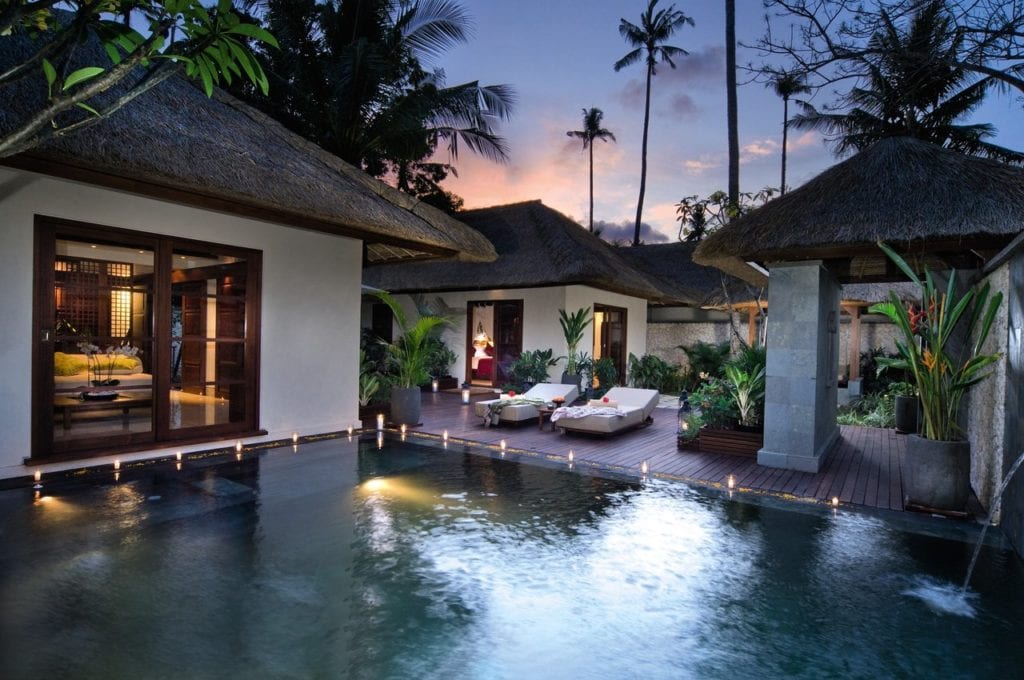 The Belmond Jimbaran Puri Bali is the definition of a tropical paradise. Surrounded by stunning landscapes, this destination is straight out of a magazine, with the lush greenery, pristine sands, towering palms, and sea views that never end. Besides the tranquility, can you guess this resort's most enchanting feature? Listening to the waves as you both say, "I do," with the sun setting over the sea. It's a truly magical experience you'll never forget.
Your elopement can take place under the Puri Bamboo Pavilion, which is adorned with fragrant frangipani, or right on the beach. Rich in island spirit, this resort is known for being one of the most serene Bali hotels. There is a terrific beach bar for you to enjoy together while experiencing authentic Indonesian cuisine after the ceremony. Your relaxed and stress-free elopement wouldn't be complete without a visit to their spa. The Belmond Jimbaran Puri Bali's beach spa is an amazing place to unwind and recharge. There, you will find comfort in soothing aromas and professionals that rely on age-old principles, bringing Bali's healing spirit to life!
As for accommodations, there are numerous room categories for you to choose from. When you choose any one of the pool villas, the two of you will feel like you're in your own little world. There are also suites with private gardens, or you can stay in any one of their luxurious cottages. This is the destination to be to make your dreams of an authentic Balinese elopement come true!
Montenegro
Regent Porto Montenegro, Porto Montenegro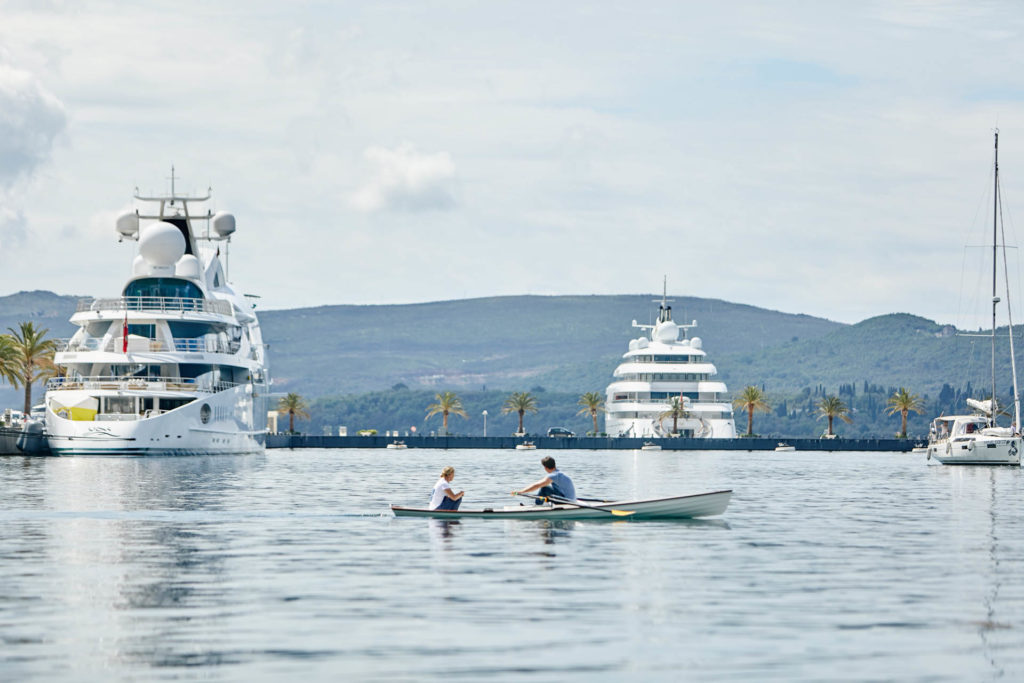 There is an abundance of astonishing views that can be expected from Regent Porto Montenegro. Located in Boka Bay, once called 'the Bride of the Adriatic,' this resort has so much to offer. From the glistening sea to the picture-perfect beaches! This is certainly a high-class option for couples seeking a picturesque destination for their elopement.
You will be blown away by this award-winning resort, a retired army shipyard that's now a lavish marina. The resort is pleasantly decorated with Montenegro's nautical history in mind, specifically reminiscent of Venetian palazzi. Intricate details throughout; you'll swoon over the blue and white fabrics, exquisite architecture, and reflecting pools. Your intimate ceremony can take place at any time throughout the year with Montengro's mild climate. The best part yet, you can walk down the aisle under old olive trees, surrounded by glorious towering mountain ranges.
Just imagine, no fuss, no stress, just the setting sun, a warm sea breeze, and an open fireplace on the outdoor terrace at sunset. When you and your love get the chance to exchange your vows and say, "I do," it'll be a moment you'll never, ever forget.
One of the best parts about eloping is being able to choose anywhere in the world to do so, for the intimate experience you desire. If you're going to choose one of these beautiful destinations, you're going to have beautiful backdrops, uniquely crafted experiences, and memories that'll last forever.