Honeymoons With A Sense Of Adventure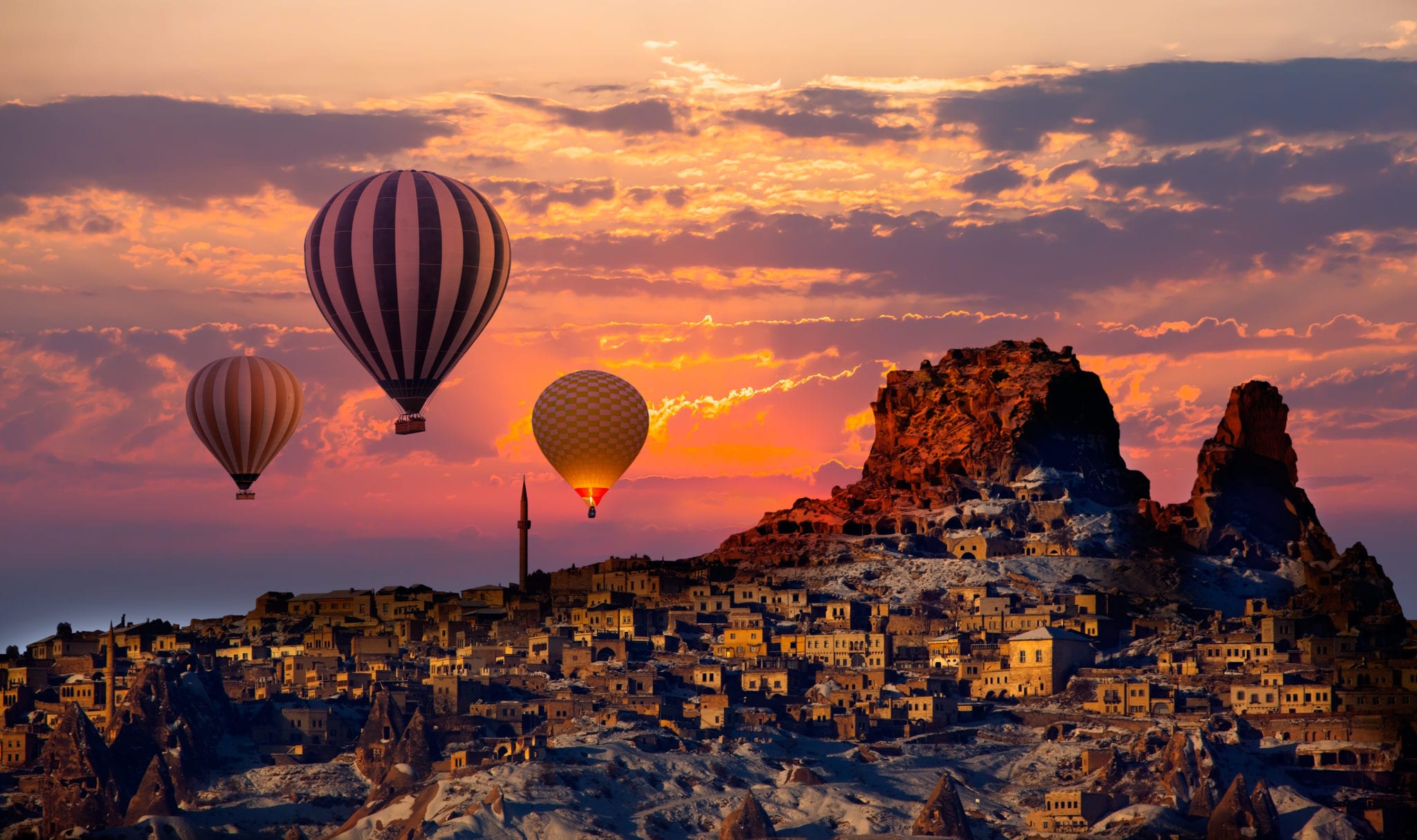 Are you considering an adventure honeymoon destination? Honeymoons are as unique as each couple who gets married — no two are ever the same. While your girlfriends may dream about sun, sand, and sea and doing nothing more adventurous than trying a mud wrap instead of a hot stone massage, we understand you might be the type who gets bored lounging by the pool and have a huge thirst for adventure. Quite often one of the most romantic things to do can be exploring a brand-new place together for the first time. If you want to add excitement to your new journey as a married couple, here are some recommendations on where to honeymoon off the beaten path. While you can find adventure pretty much anywhere around the globe, these are Wedaways' recommendations for the perfect adventure honeymoon destination.
An Adventure In Africa
There's probably no better place to indulge your sense of adventure than going on a honeymoon safari in Africa. Whether you choose to explore Kenya or Tanzania, visit Botswana like Prince Harry and Meghan Markle before they got married, or combine some safari activity with wineries and other cultural pursuits in South Africa, the continent is a wonderful destination for those who want to get away from it all, see some amazing natural sights, and enjoy a honeymoon getaway that is far from ordinary.
An Adventure In Indonesia
Elizabeth Gilbert found love in Bali in Eat. Pray. Love., and it is the perfect destination to combine romance, magic, and adventure. Bali has an off-the-beaten-path feel to it, combining breathtaking mountain scenery with beautiful beaches and warm, friendly people. The culture, stunning resorts, and exciting exploration will make anyone who has a sense of adventure fall in love with Bali as an adventure honeymoon destination.
What are some of the most adventurous things to do in Bali? You can bike around the rice fields, visit a butterfly park, explore Balinese temples, learn how to surf, take a sunrise Mount Agung Hiking Tour, explore the lakeside village of Trunyan, go whitewater rafting, take a volcano hike, walk through the Ubud Monkey Forest, explore a coffee farm, and so much more.
An Adventure In Thailand
No matter where you roam in Thailand, get set for adventure. Bangkok is the gateway to all things Thailand or a perfect setting for a city-based adventure. There's so much to see and do in Bangkok, but a few quick recommendations include riding the Sky Train, visiting Wat Pho to see The Reclining Buddha, taking a boat trip along the Chao Phraya River, skydiving, and more.
From Bangkok you can also make your way to Chiang Mai, the Rose of the North, where seeing beautiful temples and stunning waterfalls are all in a day's exploration or Chiang Rai, known as the "Golden Triangle," which sits at the intersection of Cambodia and Myanmar and features lush hills, valleys, river paths, and stunning temples. You'll find your adventures here can involve hiking, visits to an elephant sanctuary, amazing local eats, and meditation.
An Adventure In Turkey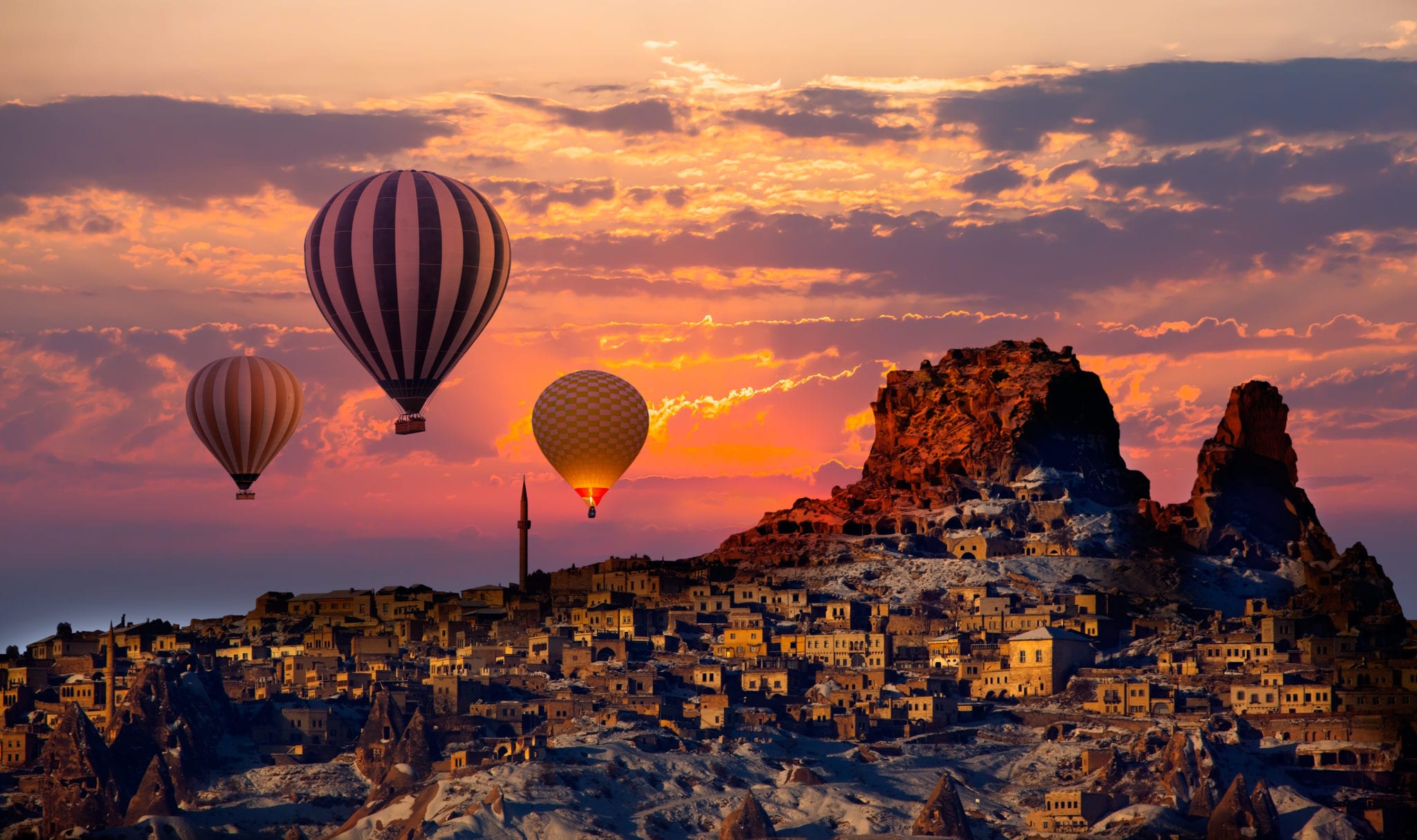 While all of Turkey is, no doubt, an adventure, we love Cappadocia, the "Land of Fairy Chimneys." Adventures abound here and you can choose from ATV Tours, horseback riding in the beautiful valleys, wine tastings and valley hikes, hot air balloon rides, quad safaris, Jeep safaris, whirling dervish performances, and fishing excursions. The landscape is like no place else on earth and you'll remember this adventure honeymoon for the rest of your lives.
An Adventure In Costa Rica
If you truly want to get away from it all, Costa Rica is an undiscovered paradise. Here you can discover waterfalls, tropical rain forests, go zip lining, hiking in a cloud forest, take a tour in the shadow of the Arenal Volcano, have fun river tubing, and go on canyon adventures. Plus Costa Rica has amazing beaches and resorts for those days when you might not want to venture far at all.
An Adventure In The Maldives
These chic islands dotting the Indian Ocean feature overwater beach bungalows in an idyllic seaside paradise. Get in on the action and go snorkeling, surfing, adventure diving, go on a sunset dolphin tour, embark on a Sandbank tour, go fishing, island hopping, or explore inward with yoga. The Maldives are the perfect spot to combine a relaxing beach vacation with adventure.
An Adventure In Morocco
Step back in time with a visit to Marrakech – the sights and sounds are unlike anything you have ever seen. From shopping the souks to day trips to the Atlas Mountains, camel trekking, glamping in the desert, excursions out into the Sahara Desert, and excursions to Fes, this is no ordinary honeymoon destination.
While we have curated this quick list of honeymoon adventures, remember that anywhere you choose to roam with your new spouse will be an adventure. Even in the big cities or secluded islands you can always find something new to do, an undiscovered spot to explore, or an activity to get your pulse racing.