How to Calculate A Destination Wedding Budget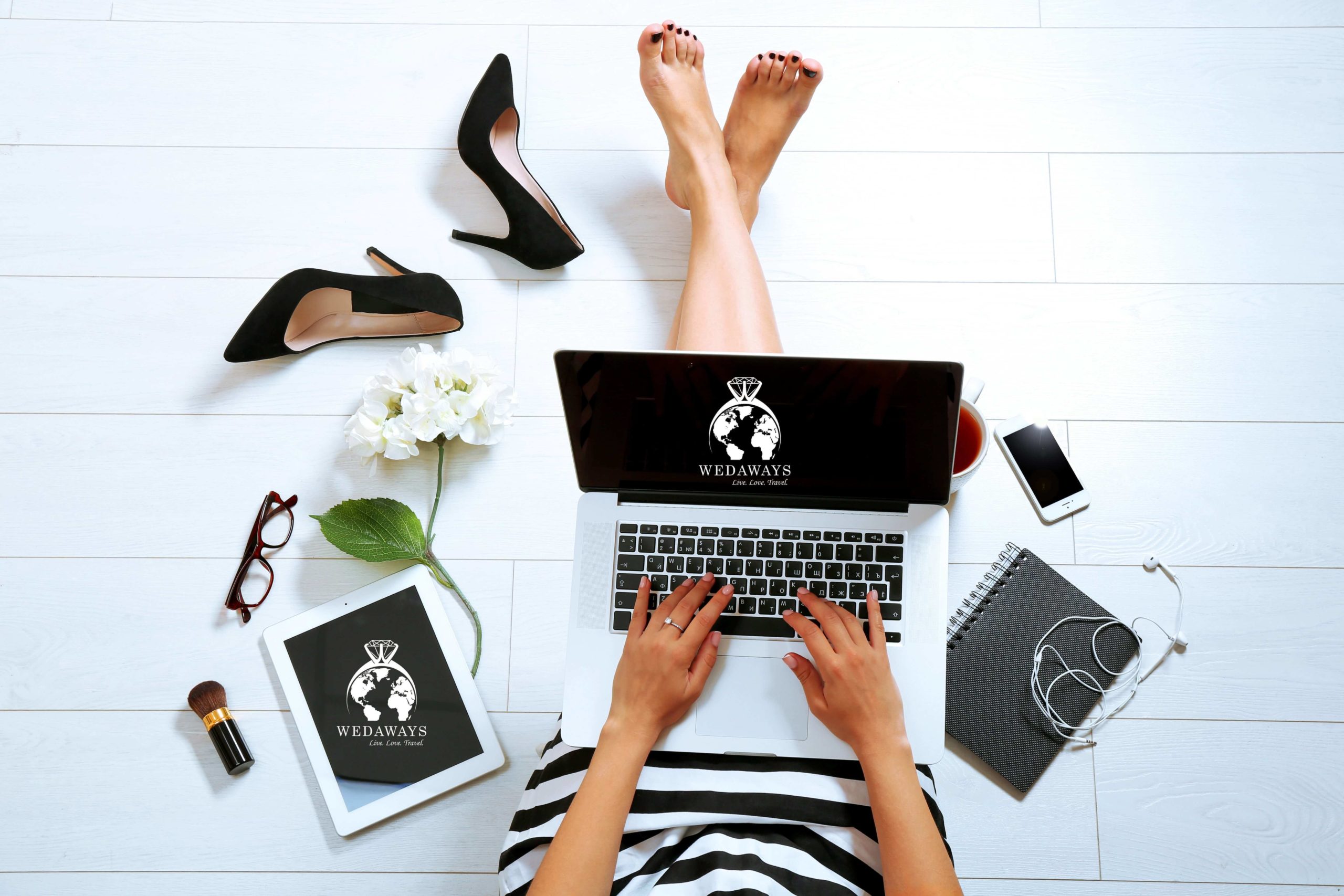 Nothing is quite as exciting as getting engaged and starting to plan the special day of your dreams. Your dreams may include a romantic ceremony on a tropical beach or some other wanderlust-filled location. You both have big ideas and expectations for your destination wedding. But one thing that can get in the way of all the fun of planning is the budget. Yes, we agree that it's not fun to think about, but a destination wedding budget is not something to guesstimate.
Couples often find their budgets insufficient to cover the weddings they dream of. In fact, nearly half of couples end up going over budget. Overspending tends to result from estimating that items and services cost less than they do and from "falling in love" with items not initially included in the budget. You want to consider all the many aspects and plan this out properly to avoid disappointment. Weddings can be pricey affairs. The cost of vendors, venues, and caterers can vary greatly. The price will also differ depending on location, wedding size, season, and many other factors. Here are a few!
Rate Variations for a Destination Wedding Budget:
For destination wedding couples, there are numerous things to keep in mind when considering budget:
Venues in a major city are more expensive than in rural areas or smaller towns.
Some venues offer substantial discounts for weddings during the week instead of over a weekend.
Venue prices will vary based on high and low seasons.
Flower costs vary depending on a bride's taste in flowers.
Floral costs also differ depending on the size of the wedding and if those flowers are readily available in the area and time of the year.
Catering rates vary greatly depending on where the wedding is held – the catering cost per person will be much higher in big cities than in smaller towns.
Bar rates vary dramatically depending on the region.
Photographer rates differ too, and the expense will depend on your taste and style.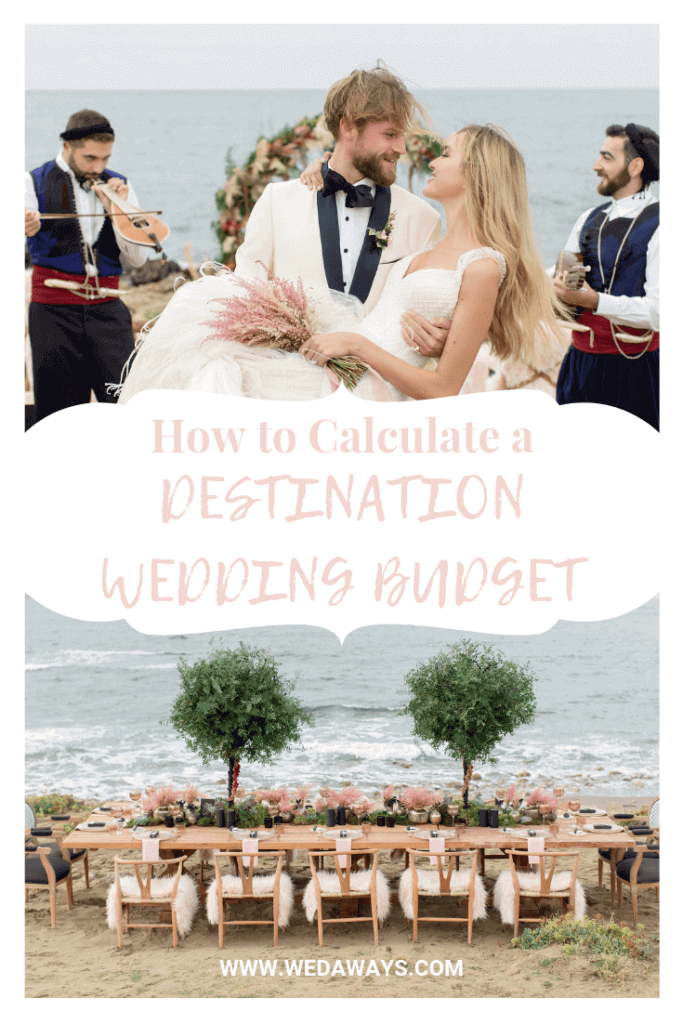 Destination Wedding Budget vs. Local Wedding Budget
If your dream wedding destination involves a beachfront ceremony at sunset or exchanging vows in the lush surroundings of a rainforest, you may think it's too pricey. Yes, a destination wedding can be rather expensive, but it doesn't have to be. There is this theory, and our team at Wedaways agrees – destination weddings are less costly than local weddings. This is not always the case, but true for certain situations. A study by The Knot in 2017 determined the average cost of weddings. According to the research, the average price of a domestic destination wedding (including travel costs for a couple) is $28,372. International destination weddings tend to cost more per guest but usually consist of a much smaller guest list and come up to $27,227. Now, these numbers may leave you thinking that a local wedding will be cheaper. Think again. In recent years the total spend on local weddings was as high as $32,641.
How Destination Weddings Can Be More Affordable
While it is undoubtedly possible to save money on a locally hosted wedding, it is more likely that you will overspend. On the other hand, it's very feasible to plan a dreamy destination wedding while adhering to a strict budget. First, you will put more effort into planning according to your budget when it involves a distant destination. Secondly, your guest list will be much smaller, and some people may not attend due to travel costs. Whereas a local wedding guest list just seems to increase the closer you get to the wedding. A smaller guest list decreases costs and makes your wedding a lovely intimate event. All this combined makes a destination wedding seem like the best option.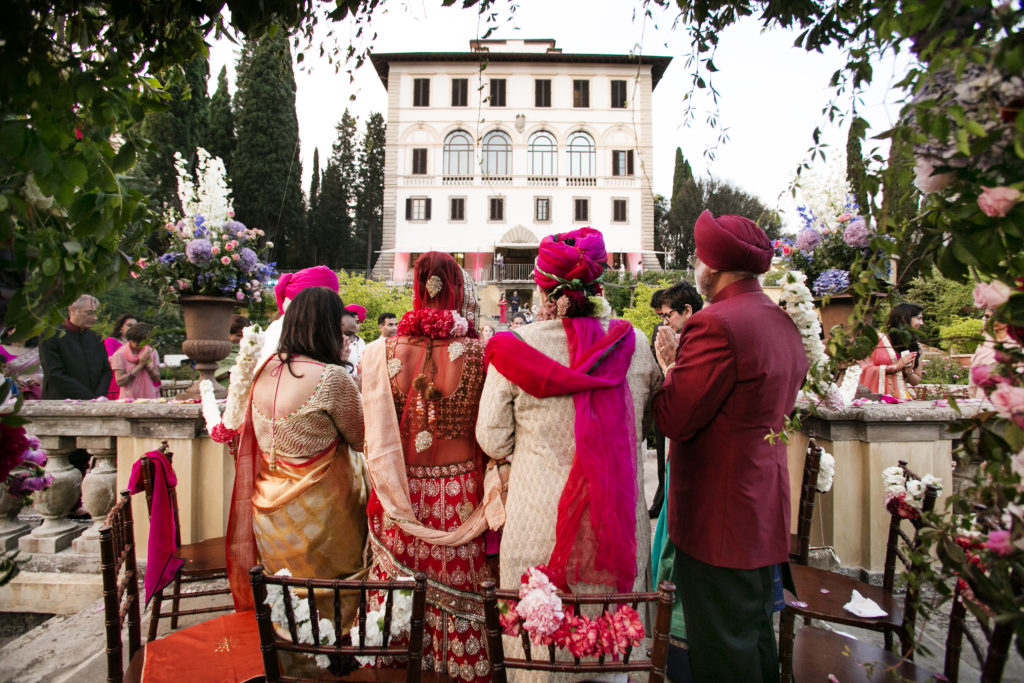 Our team at Wedaways have also put together some cost-saving tips for your destination wedding budget!
Determine Your Total Budget in Advance
You have to know the maximum amount you're willing to spend on your wedding. Regardless of how you calculate your destination wedding budget, there will be a number that you can't exceed. Knowing where you draw the line on the cost will help you adjust your plans accordingly. Keep in mind extra costs such as airfare, accommodation, transport, excursions, and other expenses that are part of traveling. Wedaways can help you arrange room blocks or hotel buyouts for your wedding party and guests while securing great deals and extras. However, the cost of a destination wedding includes wedding expenses and travel expenses.

Keep Your Destination Wedding Small
When planning a destination wedding on a strict budget, you want to keep your guest list small. You and your partner need to decide who to prioritize. Only invite the people you absolutely have to share your special day with. Another option is to invite everyone to avoid hurt feelings. Due to high travel costs, only the people who really want to be there will attend. But this is quite a risk. If everyone decides to attend, then your costs will inflate considerably. Instead, opt for a small and intimate affair that you share with only your closest family and friends.
Carefully Choose Your Destination and Timing
Selecting a destination is an integral part of determining your destination wedding budget. The timing of your wedding matters the most. Rates increase annually, so booking a year or two in advance may be a good idea to take advantage of the current rates. Being aware of high and low season rates is also quite important. During the high season, costs can increase by up to 50%. Low season rates are definitely preferable, but the weather may affect your wedding depending on the destination. Consider shoulder seasons when the weather is still pleasant, but there are fewer crowds and favorable prices. When choosing a destination, you should also keep currency exchange rates in mind. Certain destinations will work in your favor, whereas other destinations could be unfavorable.
Different Techniques for Calculating Your Budget
Calculating your destination wedding budget is rather challenging. For many people, this is one of the most significant expenses of their life (besides paying for a car, a house, or education). Unfortunately, when you take a chunk of money (that, in reality, is a lot) and then assign it to various vendors to see how far it goes, it tends to whittle away quickly. Most people start with a set amount and then subtract vendor costs and other expenses from there. As we said, it is good to have a total budget in mind, but when you work backward like this, you don't leave room for all the variables. Wedaways suggests calculating it the other way around. Start by calculating the actual spend amount per vendor. Focus on the necessary vendors first. These are expenses you can't avoid. Next, add arbitrary expenses that can vary in cost, and you can adjust accordingly.

Vendors to Include in Your Calculation
Wedding Planner (this cost ranges according to the wedding date, number of guests, travel time, and more).
Venue and Buyout Fee (some venues have a minimum spend requirement that is set regardless of the size of the wedding).
Invitations and Postage (can be online or printed).
Catering (food and beverage cost per person changes based on your package, number of courses, and wait staff required).
Alcohol (priced per person and varies based on whether you want regular or top-shelf).
Wedding Cake, Plating Time, and Service (calculated per person and vary on a scale from simple to fancy).
Music (separate instrumental for the processional, DJ, live band, or orchestra for reception and amount of hours required).
Flowers (set up for the ceremony, wedding canopy, centerpieces, bouquets, corsages, flower girl wreaths, boutonnieres, aisle runner, and extra such as on the reception card table or in the lady's room).
Décor (some venues offer packages that include the basics, but sometimes all décor needs to be rented, delivered, set up, and taken down again).
Lighting (could be provided by the DJ or rented from a separate company).
Photography (price is based on packages and whether you want a videographer).
Wedding Party Wardrobe
Hair and Makeup
A Basic Wedding Budget Calculation
The most basic way to determine your budget and a good starting point is to calculate the following:
Number of Guests
Food and Beverage Cost
Venue Fee
You can calculate this as per the formula below:
120 guests
8 – 10 tables (including centerpieces, linens, and wait staff) at $350 each = $3500
Meal per person (including top-shelf alcohol) at $150 per person = $18 000
Cost of the venue (a weekday wedding will cost less) at $5000
This gives you a total of $26 500 before adding any extras. Most of these extras are pretty necessary for a wedding as well, such as a wedding planner.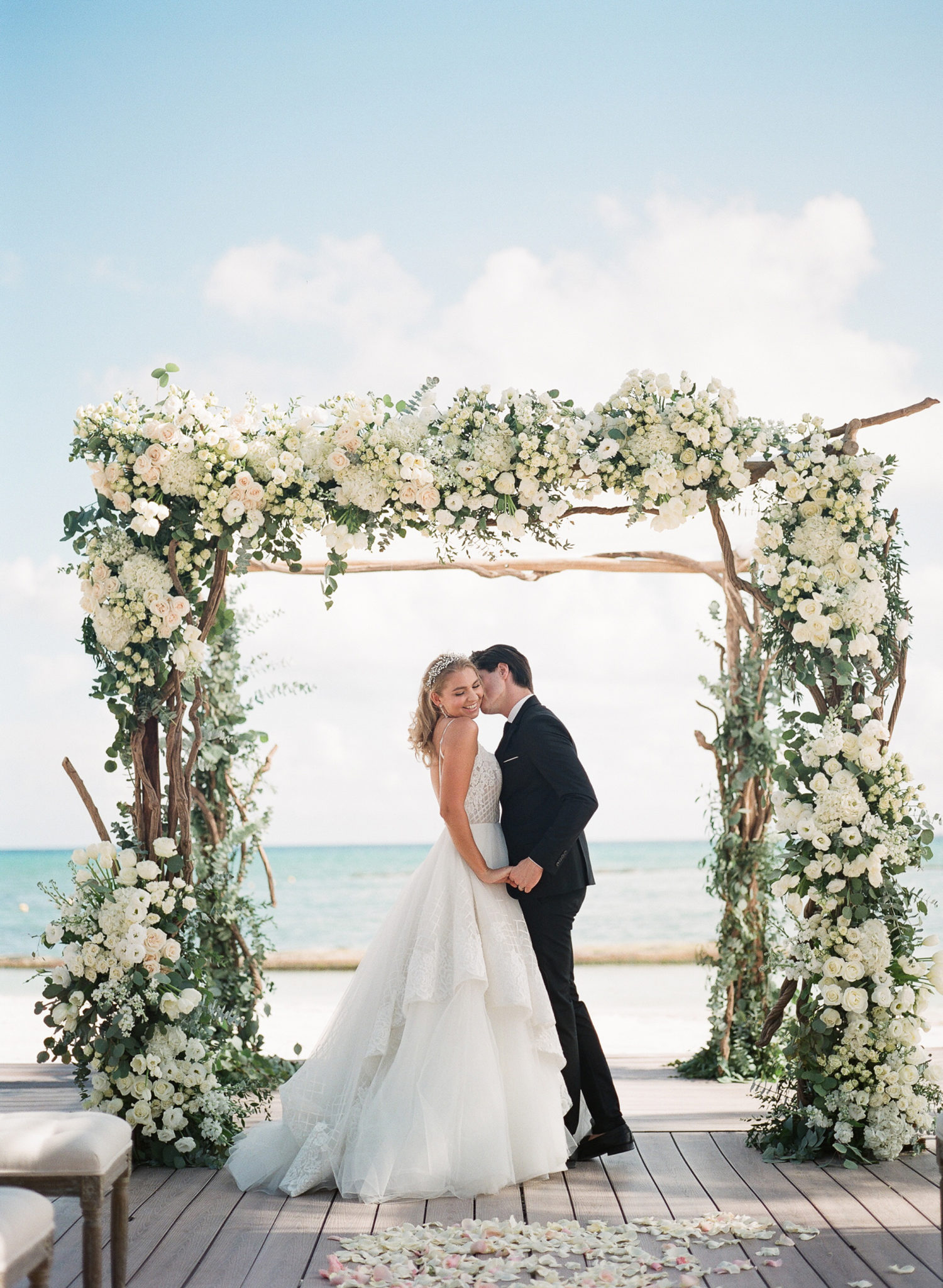 How to Use This to Calculate Your Destination Wedding Budget
The cost above can decrease significantly if you decide on a destination wedding with a much smaller guest list. The saved funds can then go towards all those extras you want to make your day special and travel costs. We suggest using this breakdown of vendors and average cost calculation as a guideline. Now that you know what the majority of your budget will be used for, you can adjust as needed. The idea is to be flexible and customize your wedding accordingly. Make use of the cost-saving tips we listed while planning your destination wedding as well. Working on a budget may mean cutting certain expenses so that you can focus on the bigger picture – affording your dream destination wedding!