Adding value to our relationships is what drives us.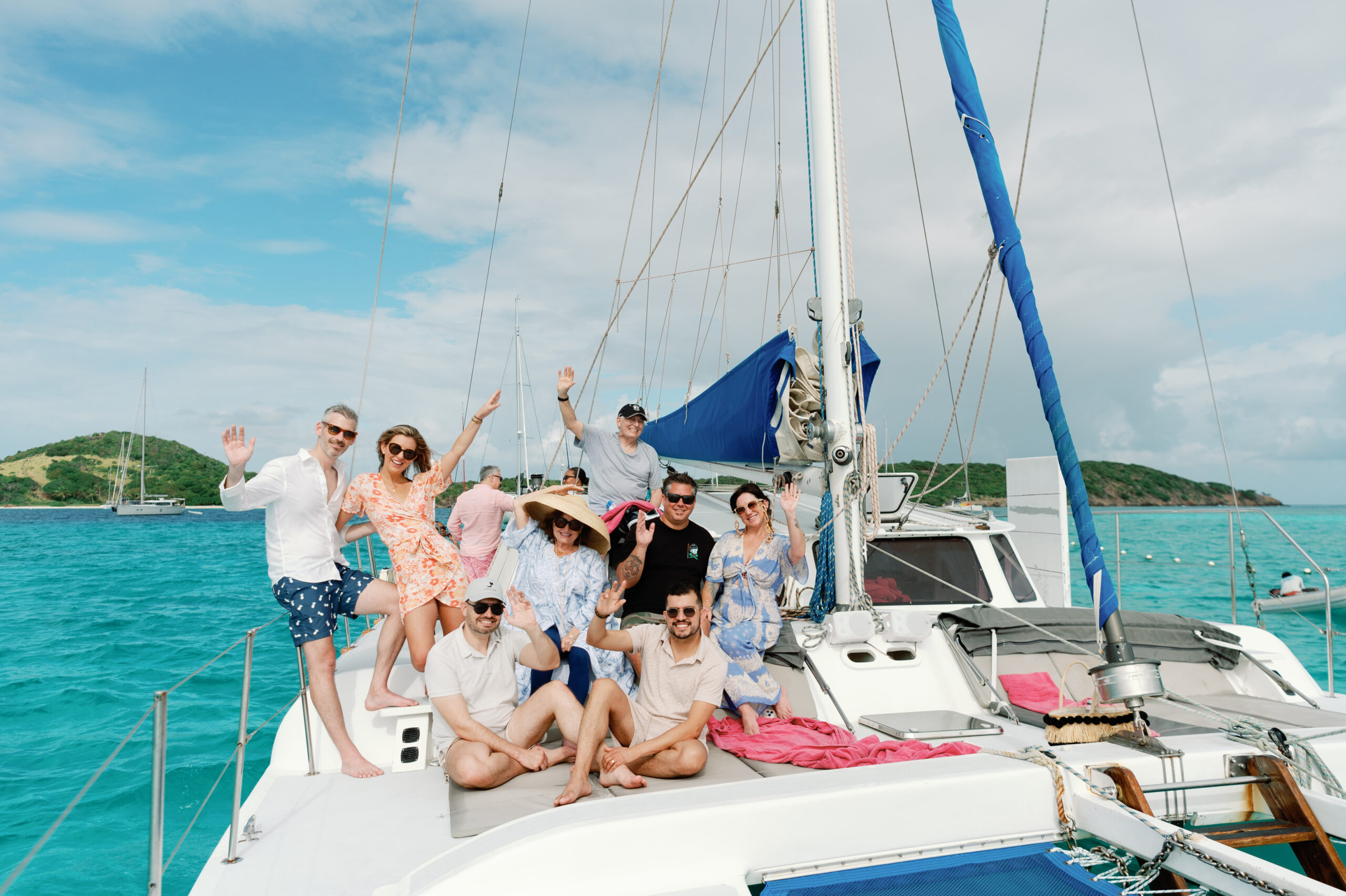 Whether a wedding planner brings us on board or the couple hires us directly, we are privileged to be of service.
HERE'S WHAT OUR PARTNERS HAVE TO SAY!
OUR BELOVED WEDDING PLANNERS
"Wedaways is our ONLY trusted honeymoon source! Even our most discerning clientele, who regularly travel the world and have personal assistants to arrange the travel, are blown away after working with Wedaways.

Wedaways helps make us look even better! They make the room block contracting process seamless and help to source the best options for our couples so that we can focus on other things.

The vast network of venues and other resources Wedaways has vetted is tremendously helpful when sourcing the best fit for clients. They help wade through all the muck so that you can focus only on the pearls."
SAN FRANCISCO, CALIFORNIA
"We love working with the Wedaways team because they make the impossible possible! No matter where we are in the world, they are always willing to be a great partner in solving the Rubix cube that is events in 2023!

The Wedaways team allows us to focus on the planning and design so that we don't have to worry that our client's guests are concerned about their travel. We are so thankful for our partnership!

Wedaways FAM trips are truly one of the most valuable things they offer us as clients. So well planed, thought out, intuitive, and seamless. We have the chance to see a bunch of vetted luxury venues in a quick and efficient manner to better serve our clients!"
"Our partnership with Wedaways has been a game-changer for our destination wedding planning business. Having a team that handles room blocks and hotel contracting allows us to focus on the design and logistics that our clients are hiring us for!

Offering travel services to our clients has really leveled up our business. Including these services in our packages has become a big selling point thanks to our partnership with Wedaways.

Wedaways has a knack for bringing together the best of the best… participating in destination styled shoots and FAM trips has broadened our professional partnerships and allowed us to discover and become experts in new locations across the globe.
SANTA BARBARA, CALIFORNIA
"Wedaways helps us guide our couples on the perfect destination & venue, so we can focus on creating a beautiful and authentic celebration.

The network Wedaways provides to this creative community allows growth within our business and is a constant source of inspiration.

When you're able to create with other talented creatives at the top destinations in the world on Wedaways Styled Shoots, it fills your cup beyond measure."
SANTA BARBARA, CALIFORNIA
"My wife and I took a dream vacation to Italy planned by Wedaways. It was amazing! From the digital itinerary to restaurant suggestions, seamless transportation plans to incredibly luxurious stays, it was simply incredible!

As a wedding planner, having Wedaways as our trusted partner in booking room blocks, specialty suites, and providing expertise on destination locations is incredibly helpful.

Working with Wedaways allows me and my team to focus on what we do best: design and planning, letting their travel professionals support us to better serve our clients."
SANTA BARBARA, CALIFORNIA
"I had the incredible opportunity to photograph a recent FAM trip to Susurros Resort in Mexico, organized by the exceptional team at Wedaways. What made the trip truly remarkable was the

warm and adaptable hospitality of Wedaways team

, led by the extraordinary Renée. Their generosity and personalized services were outstanding, and Renee's personable touch ensured everyone felt valued and seen.

The trip not only showcased the beauty of the venue and its services but also helped me connect with industry professionals and become more familiar with working in Mexico. Thanks to Wedaways for their tremendous generosity and kindness!"
WEDDING & HONEYMOON VENUES
"The Wedaways Styled Shoot organization was more than perfect! Renée Strauss led the team, and everyone knew what to do with precision and attention to detail.

The Wedaways Styled Shoot at Zadún, a Ritz-Carlton Reserve was produced in 5 days with amazing energy in every moment. From 4 am til 10 pm, the hard work was exceptional.

The amazing team of talent brought together for this shoot was filled with talent, energy and a fantastic attitude. The results are spectacular!"
ZADÚN, A RITZ-CARLTON RESERVE
"I've had the pleasure of working with Renée, Pamela, and their team for years now. What I love most about Wedaways is the passion, commitment, and knowledge in everything they do.

We also worked together for a styled shoot at Villa La Massa, and overall it was an amazing experience. Renée and her partners fully captured the soul of our venue and brought it to our eyes through the images and videos produced.

It was an intense and hectic week, but it didn't feel so because everyone was working with a big smile on their face and always being the nicest and kindest people."
"The Wedaways Styled Shoot production was an amazing experience that I'll never forget. I loved every single minute of it... even at 4 am! I wish we could do this every year.

The production team was incredibly talented and professional. They captured the essence and heart of the Ciasa Salares' weddings!

Thank you, Wedaways, for your valued partnership! Working with you is like enjoying a close family relationship."
PLANNERS: We'll assist you and your planning team with venue search, venue booking, room block bookings, destination guides, travel transfers, excursions and experiences for wedding couples & their guests to enjoy!
COUPLES: Ask your wedding planner to reach out to pamela@wedaways.com. Then, we'll start working together!
WHO WE ARE: We're a Virtuoso travel agency that specializes in destination wedding & romance travel.
We're here for you! #letswedaway