Top 5 Luxury Beach Honeymoon Destinations
There is something special about a luxury beach honeymoon. The sun beaming down upon you as you and your partner celebrate your love. The sand between your toes as you sip on cocktails. Lying on a towel as the sea breeze cools you down after a dip in the ocean. It's the perfect way to spend your first holiday together as a married couple. These are some of the best beach honeymoon destinations the world has to offer.
Luxury Beach Honeymoon in Bali
Bali is an island nation full of wonders and natural delights that inspires visitors to slow right down. As a result, a honeymoon in Bali will have you both enjoying the simpler things in life. But just because Bali has a laid-back vibe doesn't mean you have to go without luxury. To those in the know, Bali is a luxuriously dreamy wonderland that you can experience first-hand at any one of these stunning properties:
Belmond Jimbaran Puri
A gem of the east, the Belmond Jimbaran Puri is like discovering a secret garden. The cottages and villas incorporate local materials like bamboo, teak, and alang-alang thatching. Set on the beach, the infinity pool is made from Javanese stone that shimmers emerald in the sunlight. The resort boasts a reputation as one of the most serene Bali hotels. You and your partner can enjoy a massage by the sea, then let the calm waters tempt you in. Stretch out in your private garden and inhale the aroma of frangipani flowers. Because every moment here promises endless memories to cherish on your honeymoon.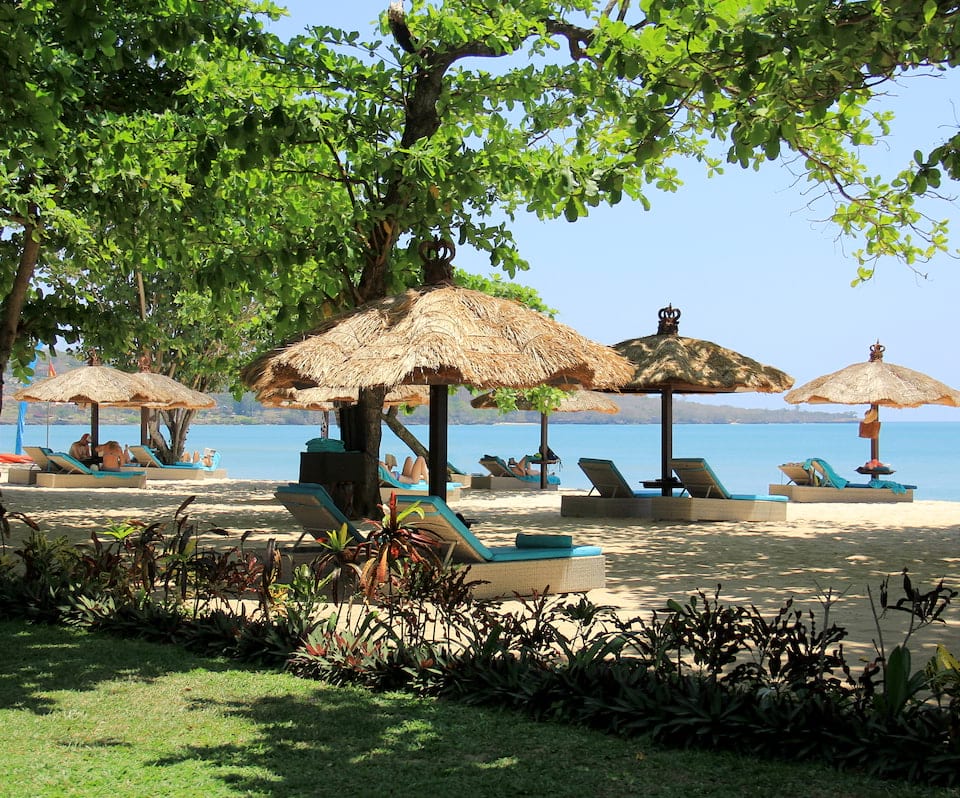 Viceroy Bali
Designed for romance, the Viceroy Bali is a five-star Bali luxury resort. From the exclusive infinity pool overlooking the spectacular jungle ravine to the romantic villas offering absolute privacy, every detail of this tropical haven has been carefully assembled. Therefore, guests get to enjoy an extraordinary expression of luxury. A secluded haven for romantics, adventurers, and the mindful; this is a place where time slows down. A sublime lovers' retreat that transports you to a world of beautiful tranquillity for your honeymoon.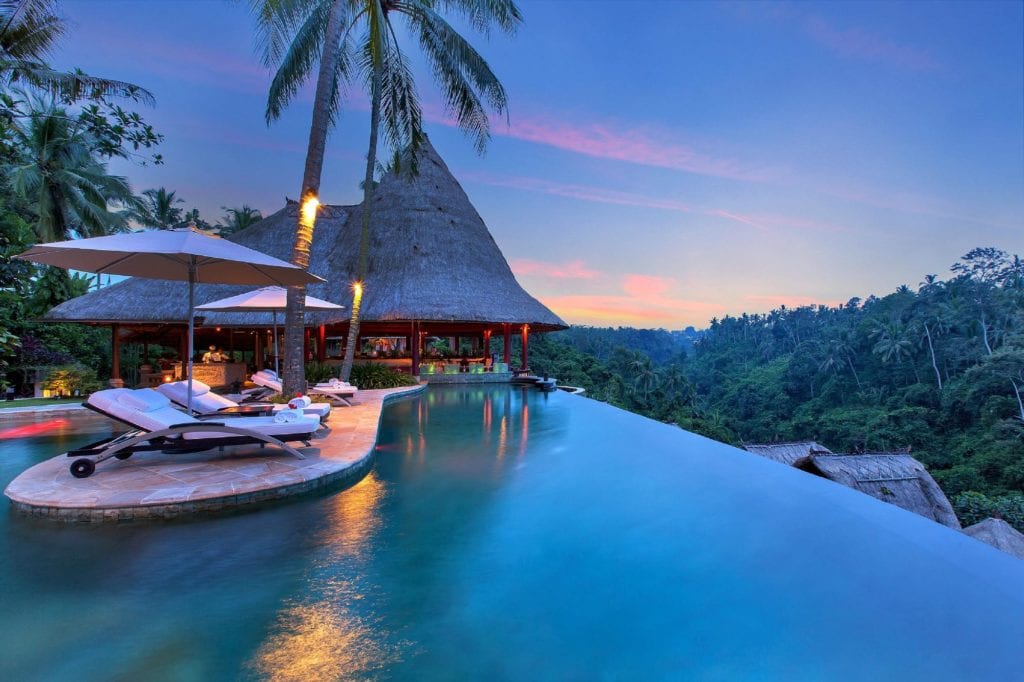 Luxury Beach Honeymoon in St Barth's
The sun-soaked sandy white beaches of St Barth's make it the ideal place for a honeymoon. Because of the temperate weather and a wide range of luxury accommodations, this is the top choice for many couples. As a result, St Barth's is well-equipped to give honeymooners the experience of a lifetime; especially at these extraordinary resorts:
Le Sereno
An intimate family-owned luxury resort, Le Sereno consists of 39 suites and three large four-bedroom villas. The resort is located at the Grand Cul de Sac and therefore, spans over 600 feet of pristine shoreline on a virtually private beach. It's one for those craving luxuries, comfort and privacy. With contemporary style matched with beachside luxury, this sustainable resort is nothing short of magnificent for couples on their first getaway as a married couple.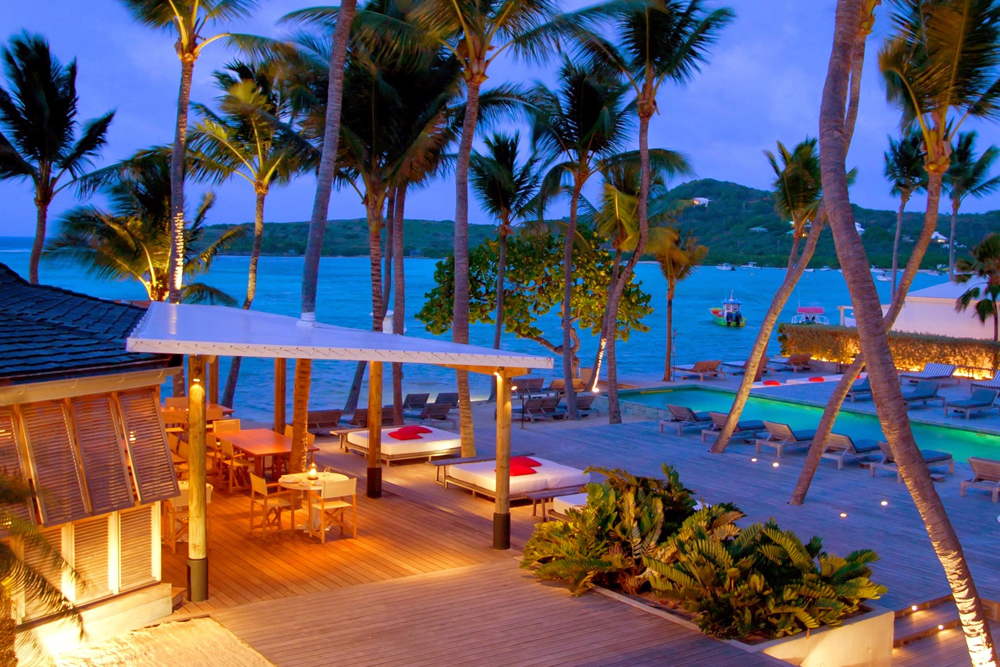 Hotel Manapany St Barth's
Set on the tranquil Anse des Cayes bay just a stone's throw from Saint-Jean and Gustavia, Hotel Manapany is surrounded by wonders of nature. Your very own private island escape can be found here among willow trees and the bright blue sea. There is a fantastic pool deck, a beachfront restaurant, a tranquil spa, a small boutique, and direct beach access. Ranging from overtly modern to island chic, this is luxury at a great price. For honeymooners looking for a chilled island getaway, Manapany is it. Above all, the fact that it's pet-friendly makes it even more appealing.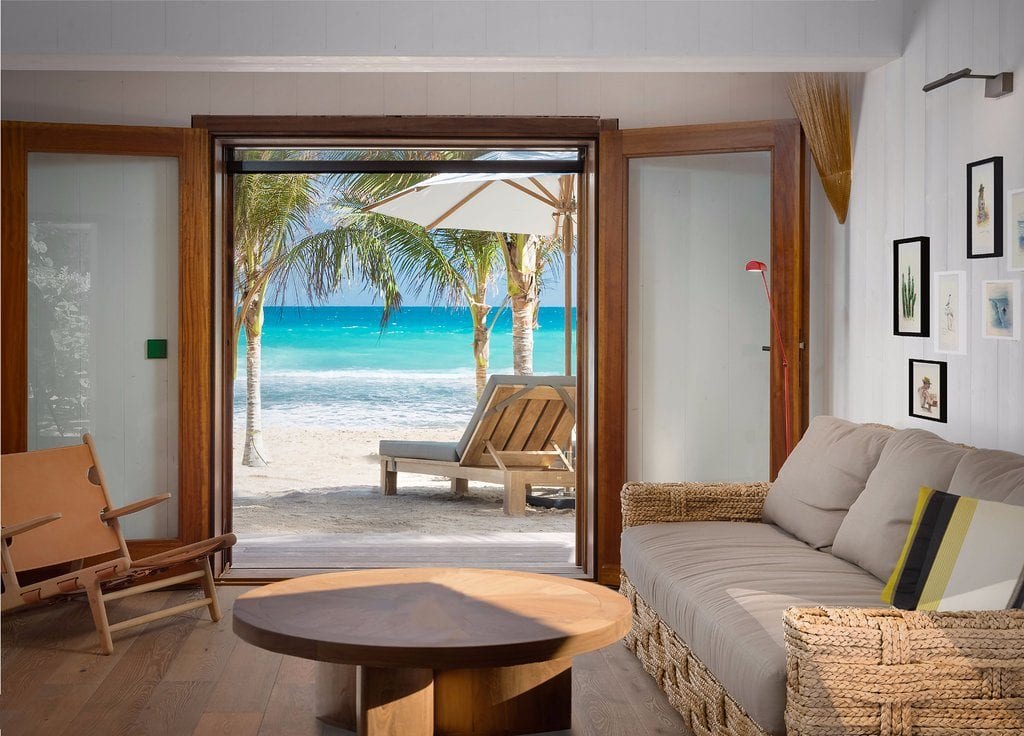 Luxury Beach Honeymoon in the Maldives
The archipelago that's on everyone's wish list. Because of its picture-perfect islands with crystal clear water, gorgeous weather, and epically fun luxurious water villas. We can't think of a better place to spend your honeymoon. Not only will you have fun in the sun but you can enjoy your blissful experience in luxury at any one of these incredible resorts:
Sun Aqua Vilu Reef
With crisp white sands and sparkling blue water, the Sun Aqua Vilu Reef is a magical honeymoon destination. Indulge in the unparalleled beauty of the Maldives. Explore the paradise island from the luxury villas overlooking your own private pool, a lagoon, the beach, or the ocean. Additionally, you and your partner can enjoy spa treatments or spoil yourselves with a romantic dinner for two on the beach.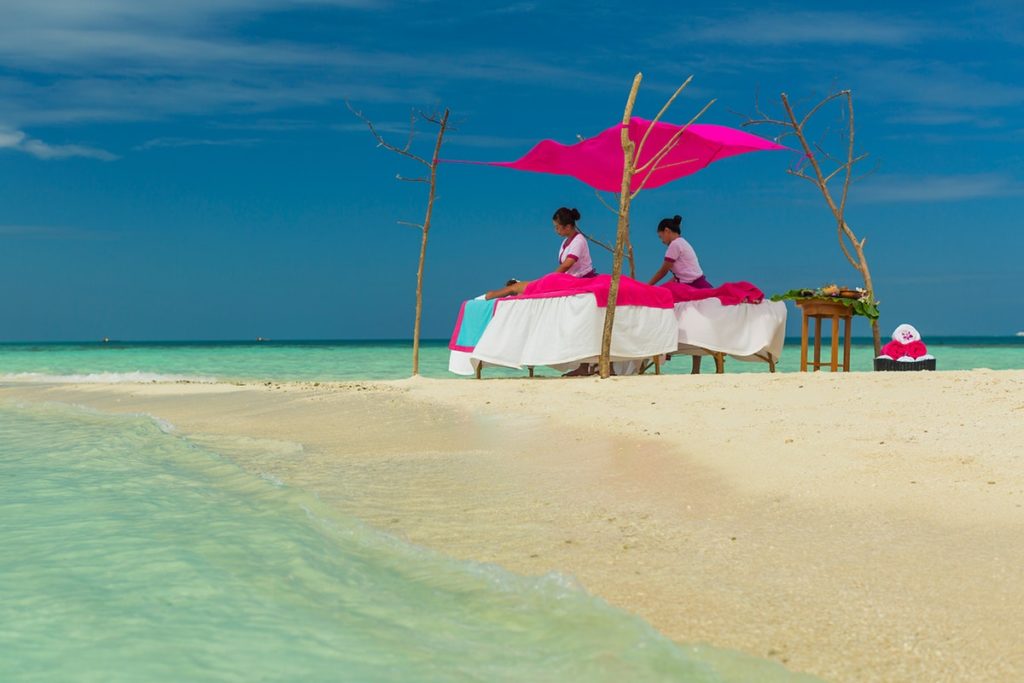 Anantara Veli Maldives Resort
The quintessential dream of a honeymoon is set over turquoise waters and white beaches. At Anantara Veli, you can wake up to ocean panoramas from your overwater bungalow. Immerse yourself in the blushing sunsets at the honeymoon resort. Because it is an adults-only resort, it's perfect for romance and a getaway from the noise of everyday life. The Lagoon is shared with Veli's sister islands, Anantara Dhigu and Naladhu Maldives and the facilities across the three islands are accessible to Veli guests. The spa is the perfect location for relaxation and there are yoga and meditation sessions available too.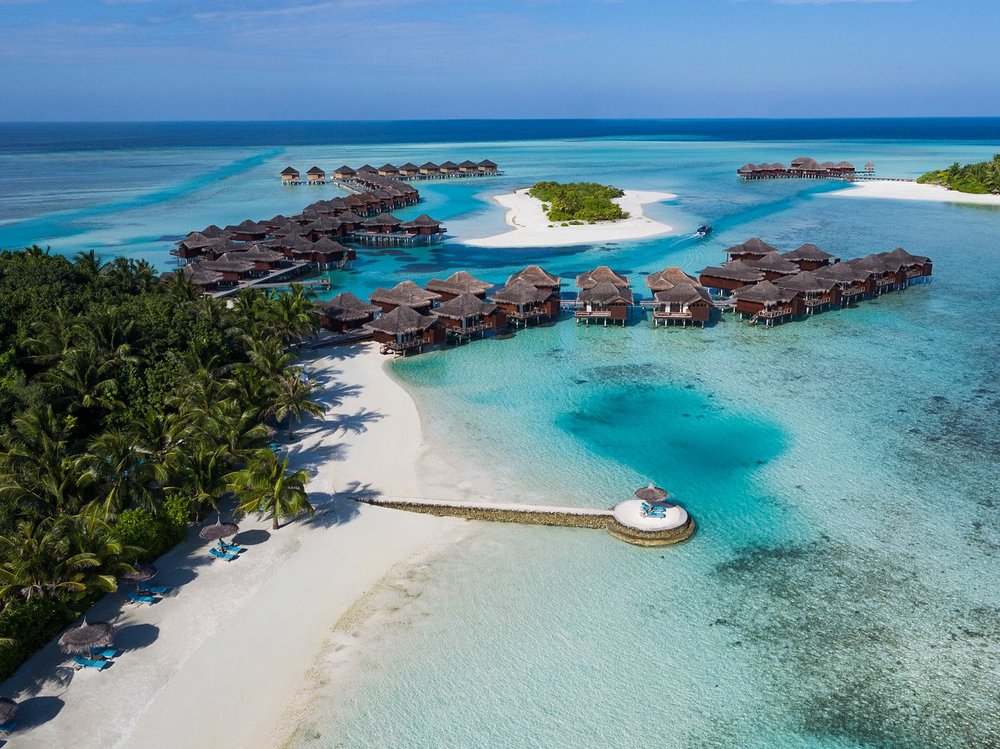 The Sun Siyam Iru Fushi
Dip your toes in the ocean and spend the afternoon relaxing on the beach in the heart of Noonu Atoll. At The Sun Siyam Iru Fushi, the Maldives is yours to do as you please. Take your pick from a range of stunning accommodations including breath-taking water villas, beach villas, and exclusive retreats. Not only do you get to experience luxury, but you also get to experience the traditional Maldivian culture too. With indulgence at its best, spend your days relaxing with your love and partying the night away.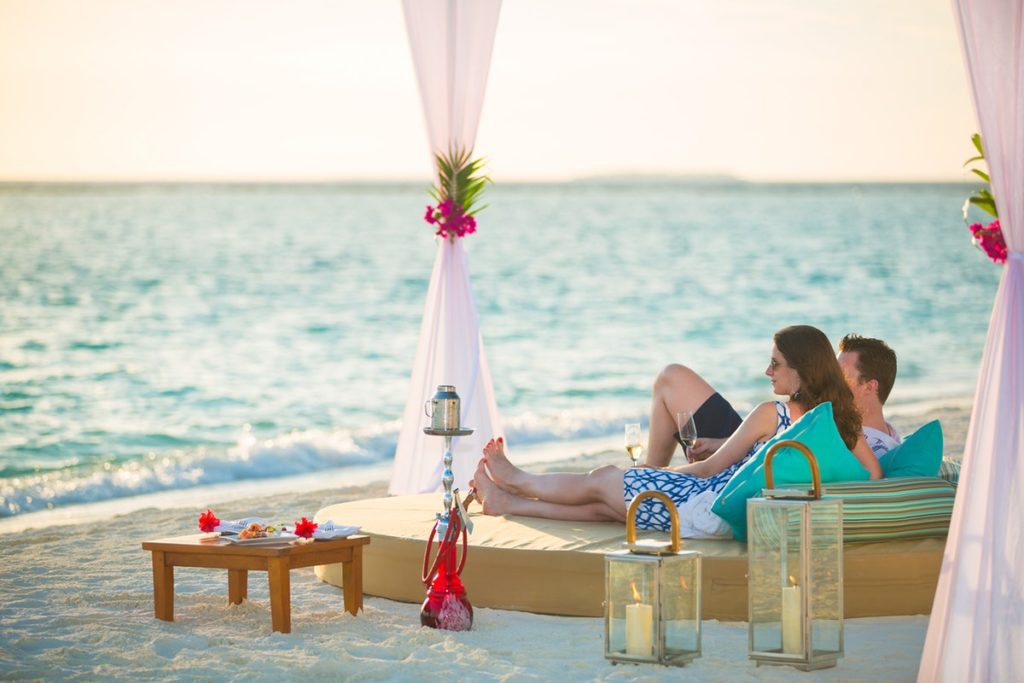 Olhuveli Beach & Spa
A perfect honeymoon destination, the Olhuveli Beach and Spa has luxury villas that stand over turquoise waters. White sandy beaches lead to beautiful sea views. Traditional architecture meets modern flair and comfort. Honeymooners can have their own little piece of paradise where life slows down. There is a range of activities and facilities on the island to be as active or as relaxed as you want. The resort is nestled amid lush tropical vegetation and shaded by graceful palms amid a crystal clear lagoon.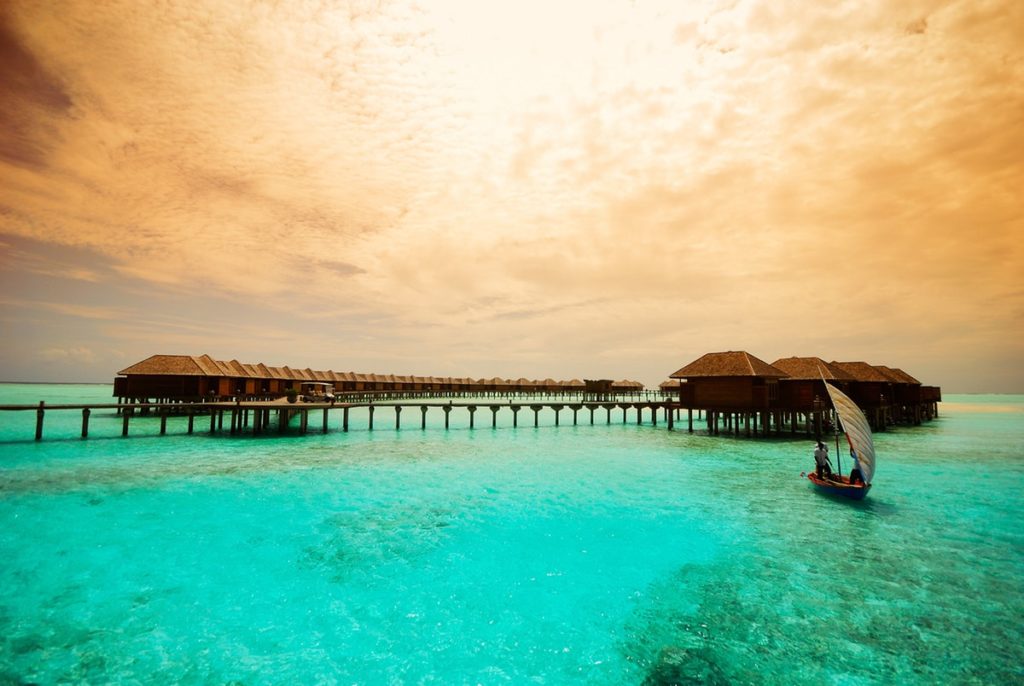 Sun Aqua Iru Veli
Laid-back and stylish, the Sun Aqua Iru Veli is dripping with island indulgence. On the Aluvifushi private island, you can find peace, tranquillity, and immerse yourself in your honeymoon delights. Choose from the beach or overwater locations, each one with a uniquely chic interior that blends luxury with indulgent comfort. Bathe in sumptuous style with luxurious bathrooms, filled with decadent spa treats to soothe your senses. Take time to pamper yourself with a visit to the full-service spa. If you're looking for recreational opportunities, you'll find an outdoor pool and a fitness center.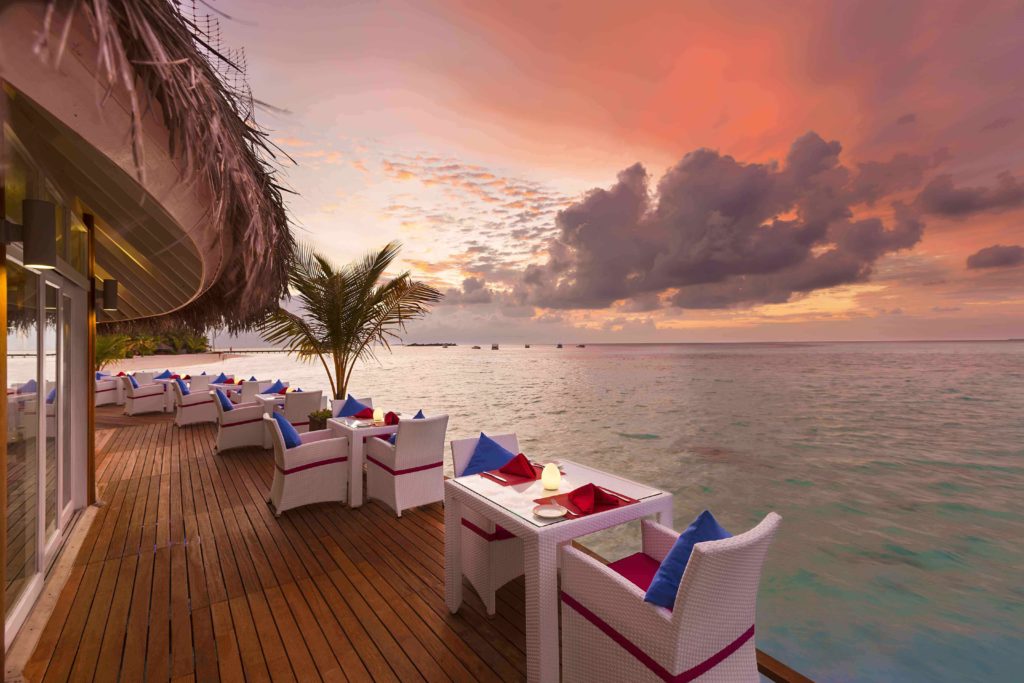 Anantara Kihavah Villas
Situated on a UNESCO Biosphere Reserve, this getaway is like no other. The island of Kihavah is surrounded by nothing but turquoise lagoon; a lush paradise blessed by coconut, papaya, and mango trees. The archipelago even contains a prehistoric volcano that sank back into the depths, leaving blooming corals and a wealth of lagoon fish. Wishing to keep the pristine nature of the island intact, not one tree has been moved. The design brings together the Indian Ocean, Arab and Portuguese motifs with indigenous materials. Anantara Kihavah Maldives Villas is an ideal honeymoon destination paradise. Snorkel with mantas and Hawksbill sea turtles. Stargaze into the night. Dine on a deserted sandbank or beneath the ocean's surface at this luxury resort in the Maldives.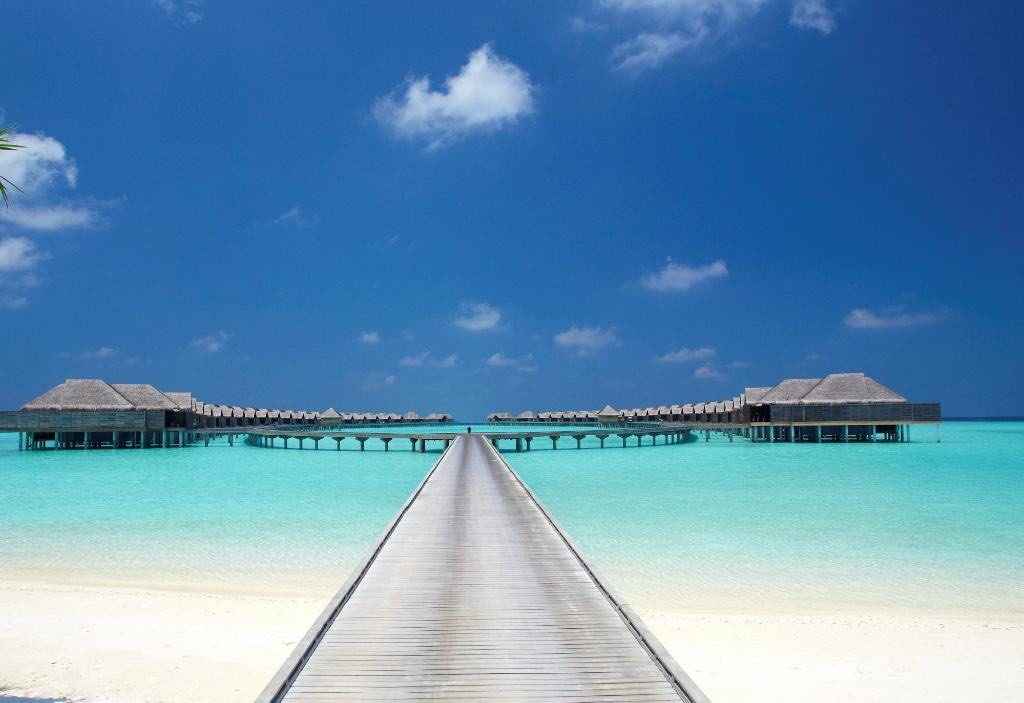 Luxury Beach Honeymoon in Koh Samui
Nothing beats the beach paradise of Koh Samui in Thailand. Because of its reputation as the ultimate couple's escape, this dreamy location had to make our list. Experience the most magical moments in addition to unrivaled luxury at these superb locations:
Nikki Beach Resort & Spa
Step into paradise in this oasis surrounded by almost 60 islands in the Pacific Ocean. The Nikki Beach Resort Koh Samui is a stunning fusion of traditional and contemporary. The Resort & Spa features stunning rooms, suites, and villas with balconies, patios, private terraces, or private pools. A honeymoon destination of note. The resort is modern and ideal for the younger couple looking to relax during the day and party in the evening.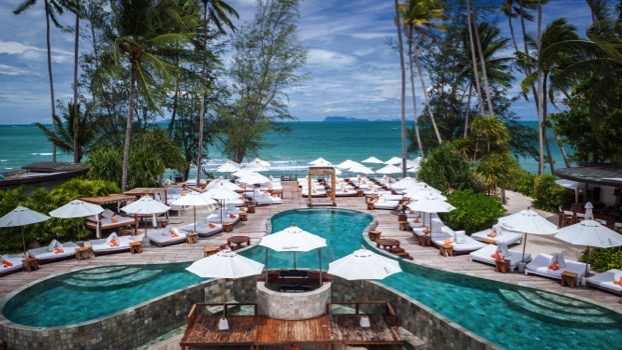 Koh Samui
Spread out among cashew and coconut groves, you're subsequently welcomed with coconut ice-cream. At this resort, you can even wander around and meet the resident water buffaloes. Teak furnishings and traditional weavings bring the feel of nature inside. The Belmond Napasai is a secluded hideaway. You and your partner can spend all day beside the infinity pool or in the spa, or plunge into the vibrant island scene with fun activities.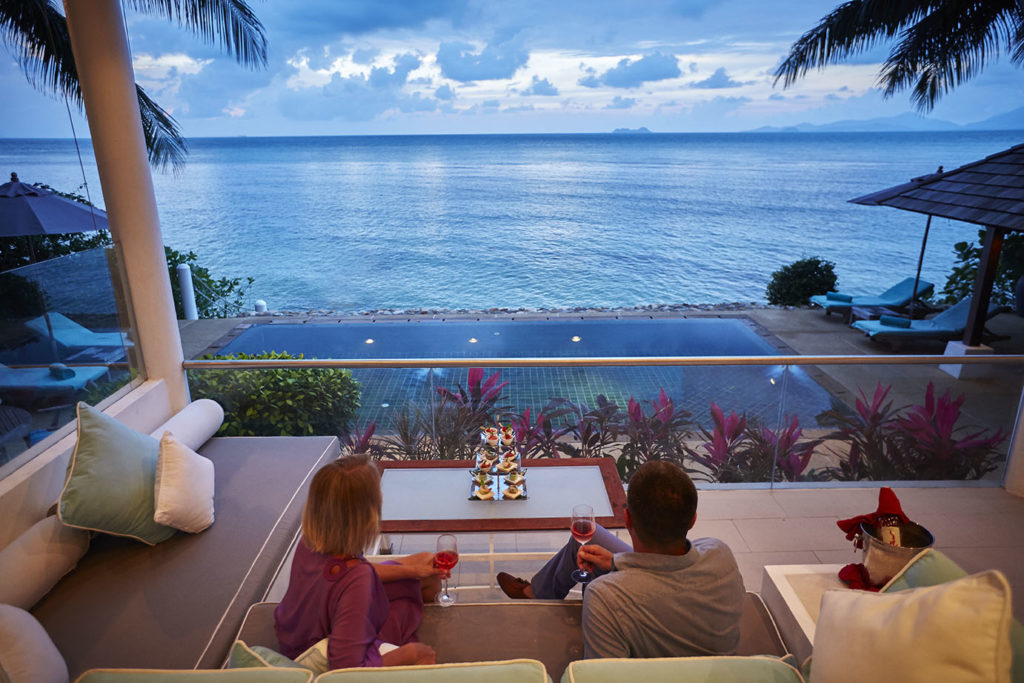 Luxury Beach Honeymoon in Santorini
The magical Greek island of Santorini is the ultimate romantic location for a honeymoon. For instance, it offers couples luxury, sunshine, beaches and unbelievably gorgeous sunsets. However, these experiences are unlike any other part of the world and totally unique to this island. Experience only the best at these lovely properties:
Grace Hotel Santorini
This picturesque sanctuary perched above the Aegean Sea will amaze and delight. You and your partner are greeted by whitewashed abodes, cobalt-domed churches, and black- and red-sand beaches. The Grace Hotel, an alluring Mediterranean oasis on a clifftop retreat in Imerovigli has stunning views. Legend has it that Euphemus, son of Poseidon, created the island following a dream where he made love to a nymph. Therefore, if this isle doesn't spell love, we don't know what does.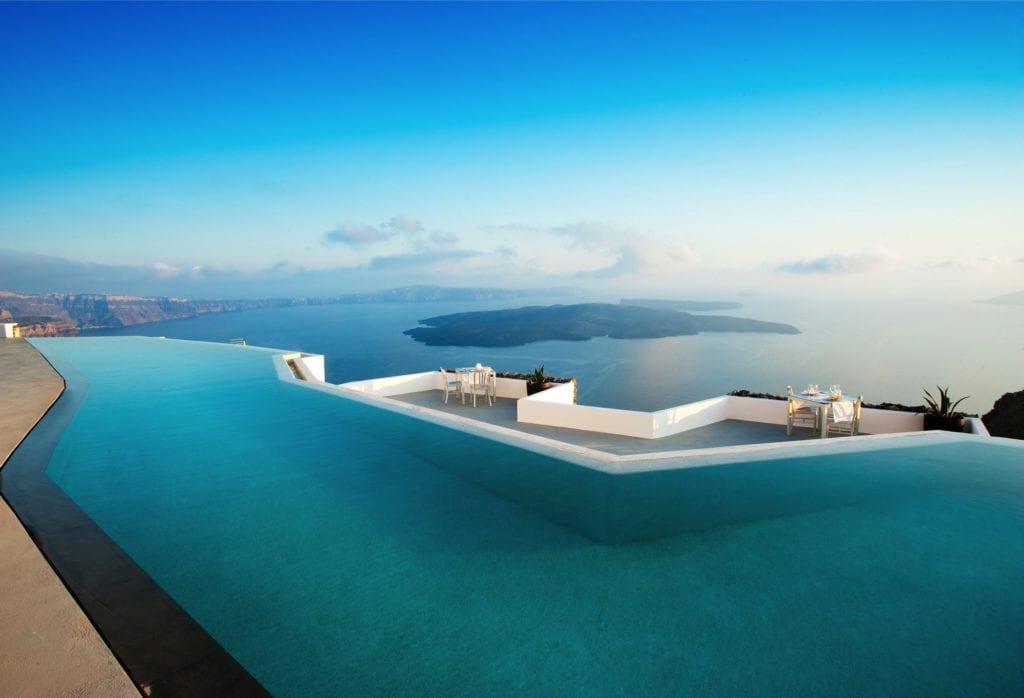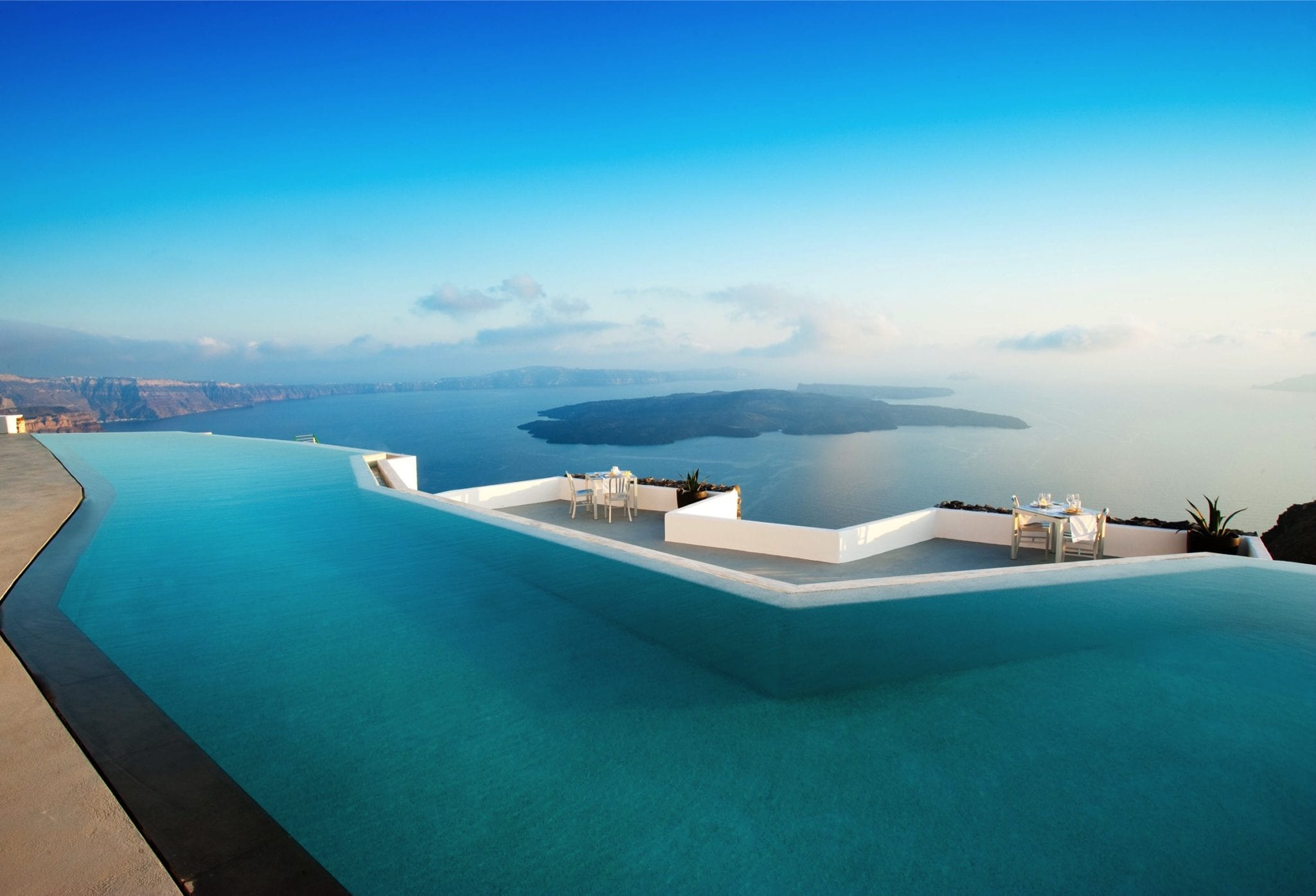 Erossea Villa

A romantic escape on the west side of the island in Imerovigli village. The Erossea is at the highest point of the Caldera, surrounded by sea and sky. As a result, expect breathtaking panoramic views across the Aegean Sea. Additionally, the magnificent Santorini sunset makes for a beautiful honeymoon destination experience. Erossea Villa Santorini is beautifully located in a picturesque village with a quiet location that is famous around the world for its glorious sunsets.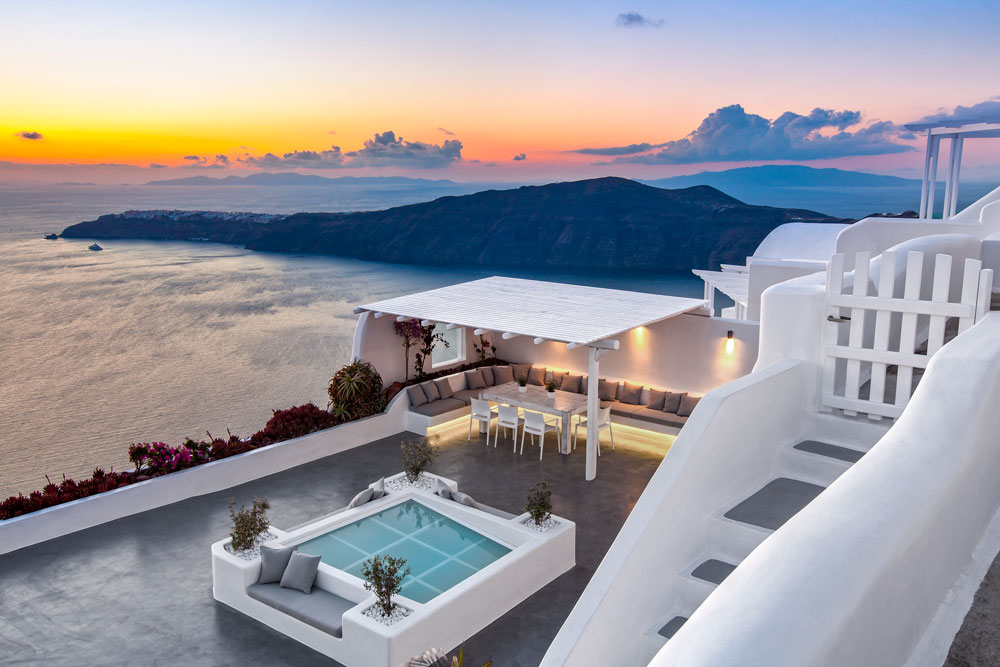 Santo Maris Oia Luxury Suites & Spa
Near the heart of the famous Oia village, Santo Maris Oia Luxury Suites & Spa offers an exclusive view of the amazing Santorini sunset and the Aegean Sea. It's a private, spacious, architecturally magnificent hotel. A perfect honeymoon destination, that is surrounded by greenery, whitewashed domed suites, picturesque alleys, and dazzling infinity pools. All 57 suites and villas have their own scenic personal verandas with a heated jacuzzi and sun-loungers. The restaurant boasts traditional Greek and modern cuisine, as well as signature products. The Royal Spa features an indoor heated pool and a plethora of treatments for the body and soul. Santo Maris Oia Luxury Suites & Spa also offers a pool bar and a romantic bar for your honeymoon bliss.