Top 7 Honeymoon Destinations Around the World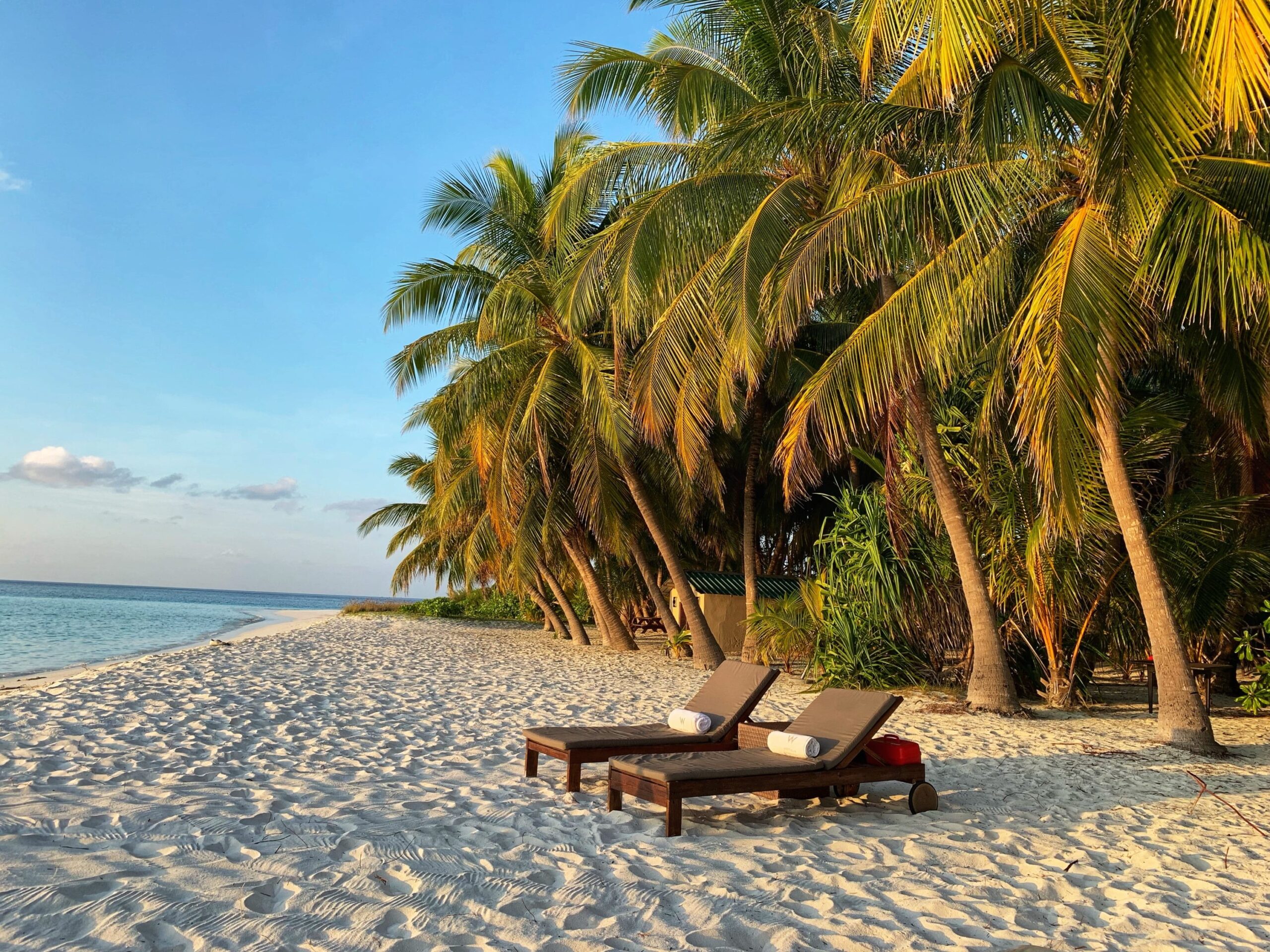 A honeymoon is the trip of a lifetime. The opportunity to go anywhere in the world to that one special destination (or destinations) you've been dreaming about all your life. As a luxury travel company, Wedaways is lucky to fulfill these travel dreams and help couples live their first married moments stress-free in some of the most beautiful places in the world.
Find out where Wedaways couples hold their most precious newlywed memories in our list of top 7 honeymoon destinations around the world.
GREECE
Discovering Myth and Majesty
All-year sunshine, colorful isle sunsets, and an unrivaled rich culture. Greece is the perfect destination for an all-out dream honeymoon – a la Mamma Mia!
Whether you're all about unraveling the secrets of Greek mythology or laying on a beautiful white-sandy beach surrounded by crystalline water, Greece has it all. From Athens – a place of rich cultural heritage – to quaint seaside towns and paradisiac islands, you'll find the perfect location to suit your wildest fantasies!
Or you can do it all! Hopping from one island to the next and experiencing the full scope of Greek life.
Here are some of our couples' favorite Greek honeymoon destinations.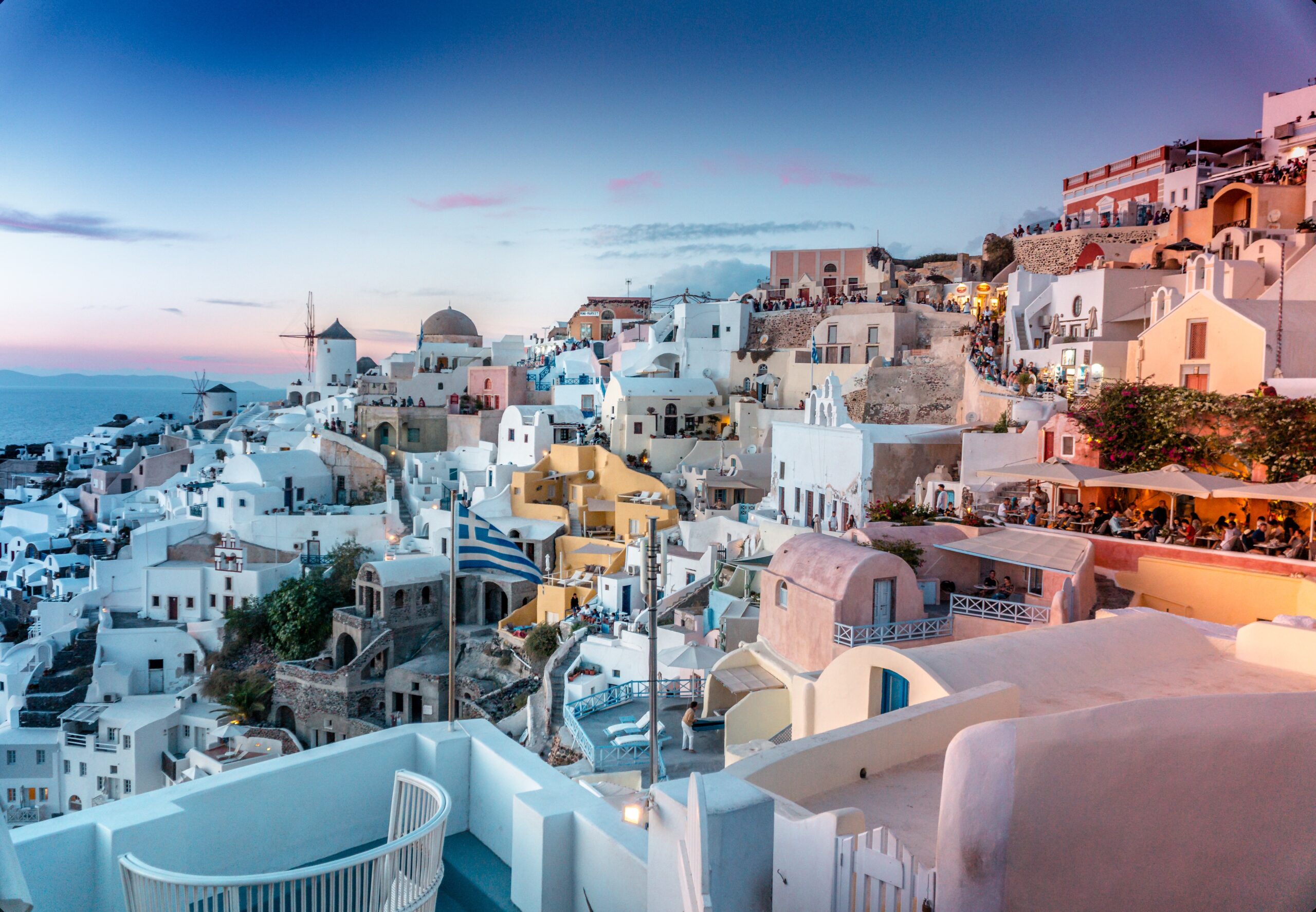 Santorini
The ultimate photo-op location. You surely recognize the striking blue rooftops, breathtaking orange sunsets, and imposing mountain backdrops from scrolling through your Instagram feed. Santorini is all the rage, and there's no influencer or travel expert who hasn't been there and absolutely loved it.
And when it comes to romance, nothing beats a stroll through the perched Santorini hills overlooking stunning blue views of the Aegean Sea.
For a minimalistic private luxury experience, stay at Villa Erossea. Situated at the highest point of the Caldera, this charming retreat will welcome you with the most incredible views, whitewashed décor and romantic ambiance. You'll be lost in your own world with a villa all to yourself on one of the most famous islands on the planet.
Mykonos
One of the most romantic honeymoon destinations in the Mediterranean. Perfect for newlyweds!
With its magnificent beaches, colorful sunsets, and picturesque streets, you'll feel like a movie star roaming around the familiar backdrops of some of the most romantic scenes on the big screen.
And because privacy is the number one must in every honeymoon, why not stay in a place all to yourselves? Somewhere where you get the luxury of a big hotel chain AND the intimacy of a life of two. Villa Lotus, Villa Atalanta, and Villa Starlight are our recommendations for a private, dreamy experience.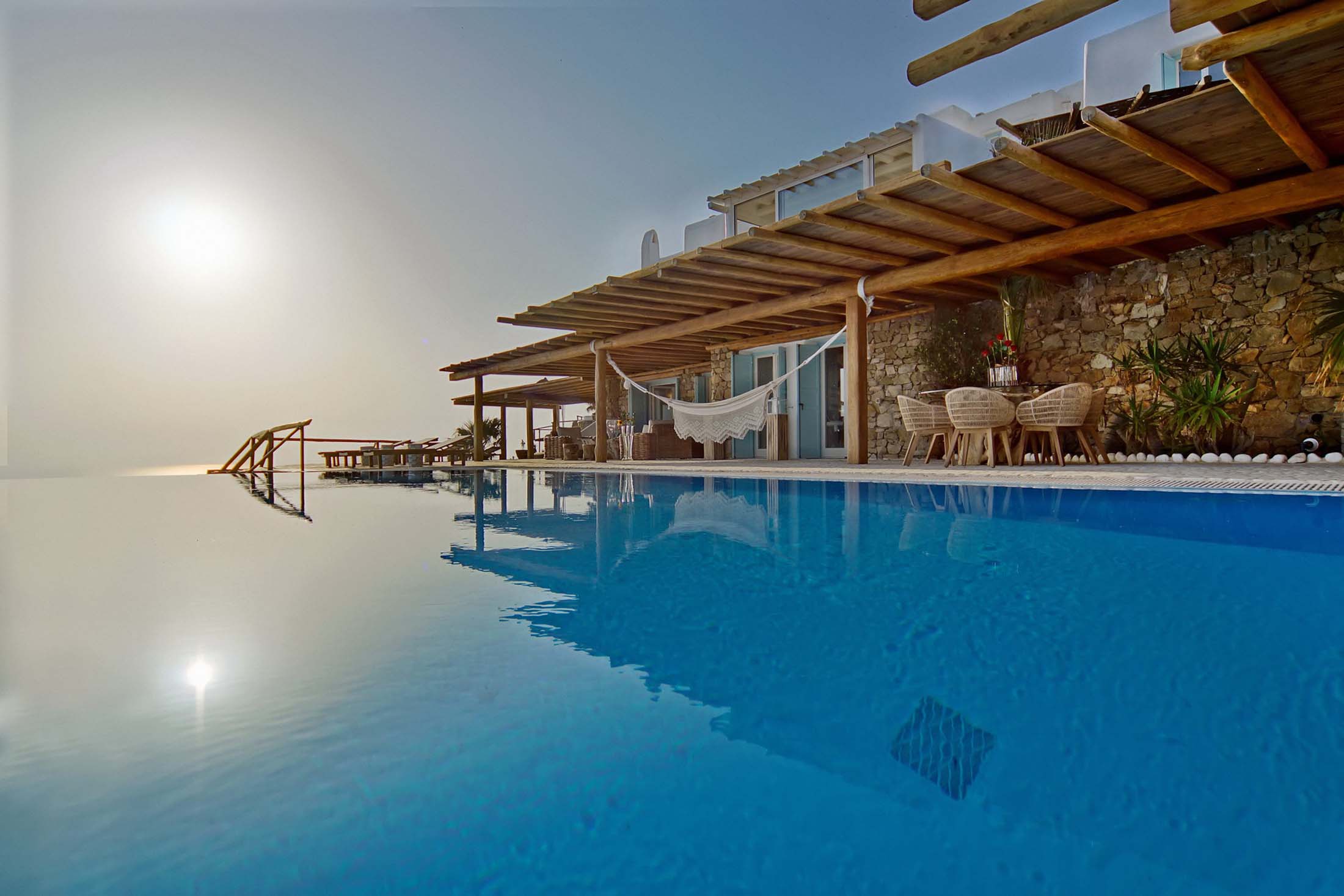 Paros
A marble Paradise in the heart of the Cyclades.
Emerge yourself in endless glamour surrounded by tranquil turquoise waters and white marble quarries. Take in the beauty of Paros, where traditional Greek customs meet a cosmopolitan feel with a lively nightlife and youthful scene.
An idyllic setting filled with passion and romance – the recipe for an unforgettable honeymoon!
ITALY
La Dolce Vita
The land of wine, pizza, and sunshine. What else can you ask for? Nothing beats the class and glamour of good old Italia. From majestic mountain ranges in the Dolomites to luxurious metropoles, such as Milan, and vibrant vineyards in Tuscany, there's nothing the country of pasta can't provide.
Continue reading for a few of our couple's highlight honeymoon destinations in Italy.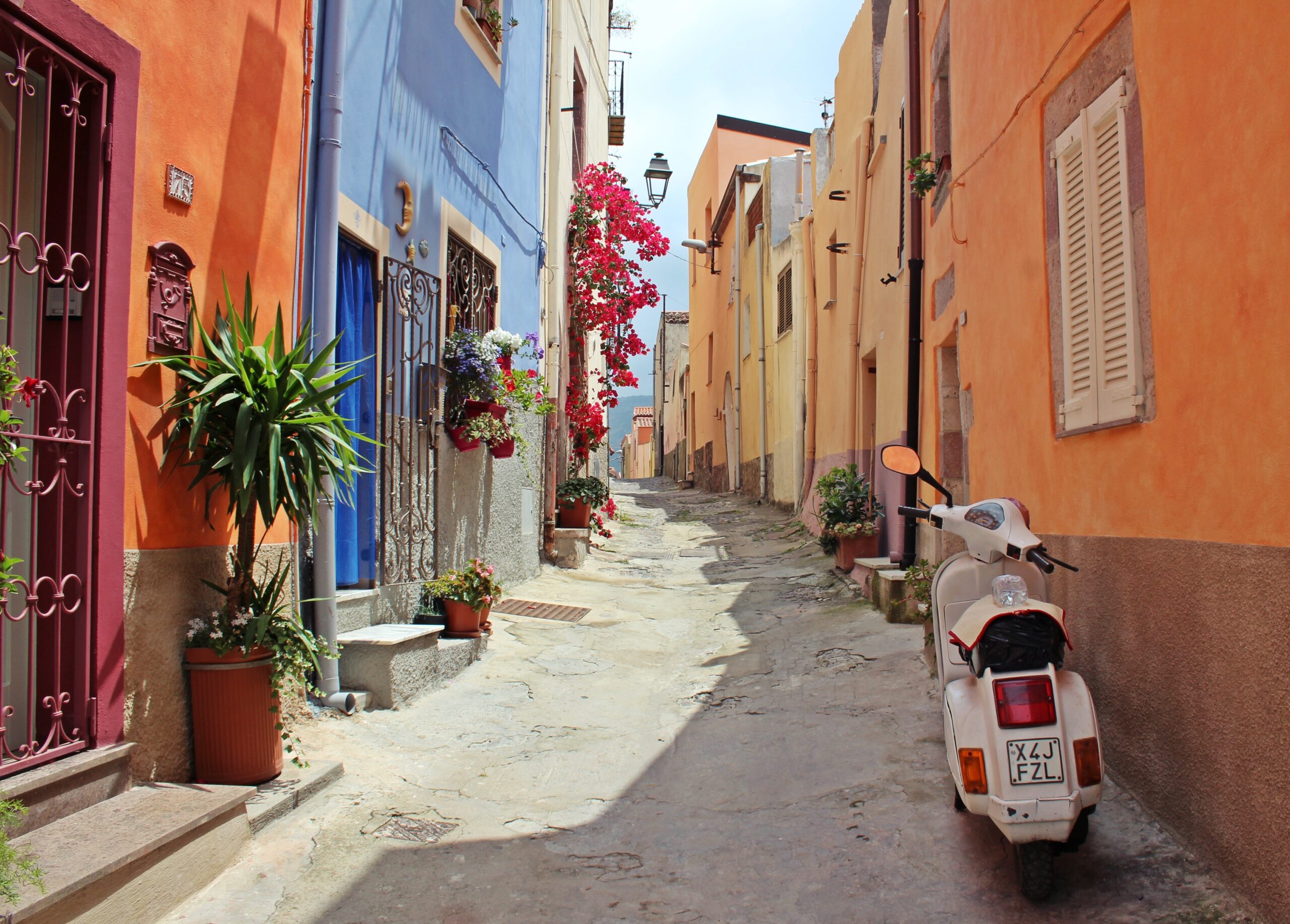 Lake Como
Some call it the most beautiful lake in the world. Lago di Como is the ultimate upscale retreat, where relaxation, indulgence, and nature are the words in order.
At Hilton Lake Como, witness your dreams become reality. With breathtaking lake views, a timeless, sophisticated design, and unmatched luxury and service, the resort feels like a lavish haven. Cherished memories of love, joy, and beauty will accompany you as you continue to build your life together.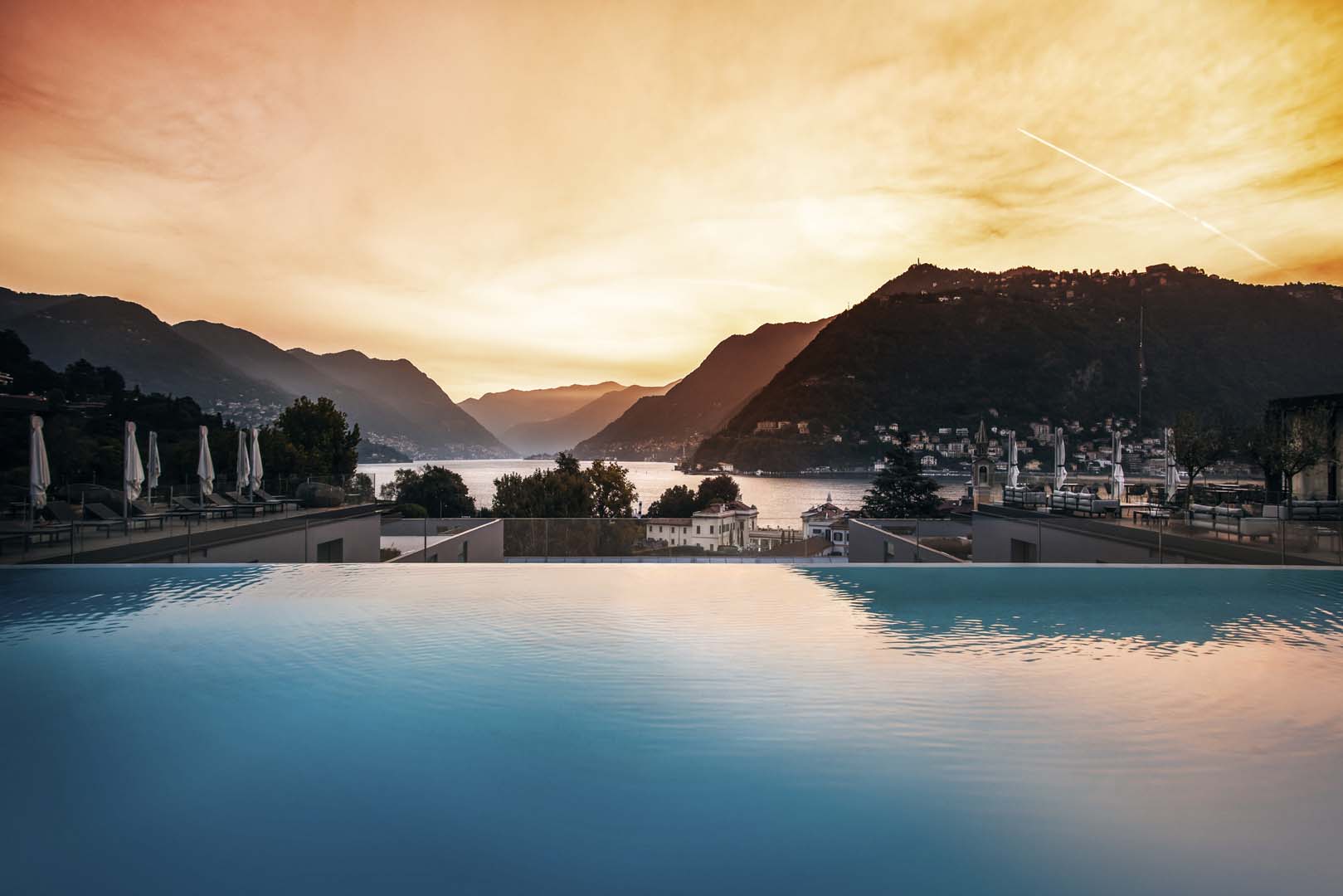 Tuscany
Oh, beautiful Tuscany – unique landscapes, millennial traditions, striking architecture, and fantastic food. And a paradise for wine lovers! It's the winning option for a honeymoon filled with nature, culture, and food.
As for where to stay, the options are endless. For a true feeling of royalty, visit Relais La Corte Dei Papi. With its 18th-century renovated building and baroque-style ballroom, grand doesn't even begin to describe it. If you're all about nature and subtle luxury, Castel Monastero suits you. This 11th-century medieval hamlet is entirely devoted to the art of hospitality. Tradition and outstanding service are the pillars of this oasis. Fonteverde is perfect for those looking to relax, unwind, and focus on the truly important part of a honeymoon: each other. Encircled by olive groves, vineyards, and natural hot springs, the resort provides a tranquil escape to the everyday hustle and bustle.
Explore more of the best accommodations Tuscany has to offer!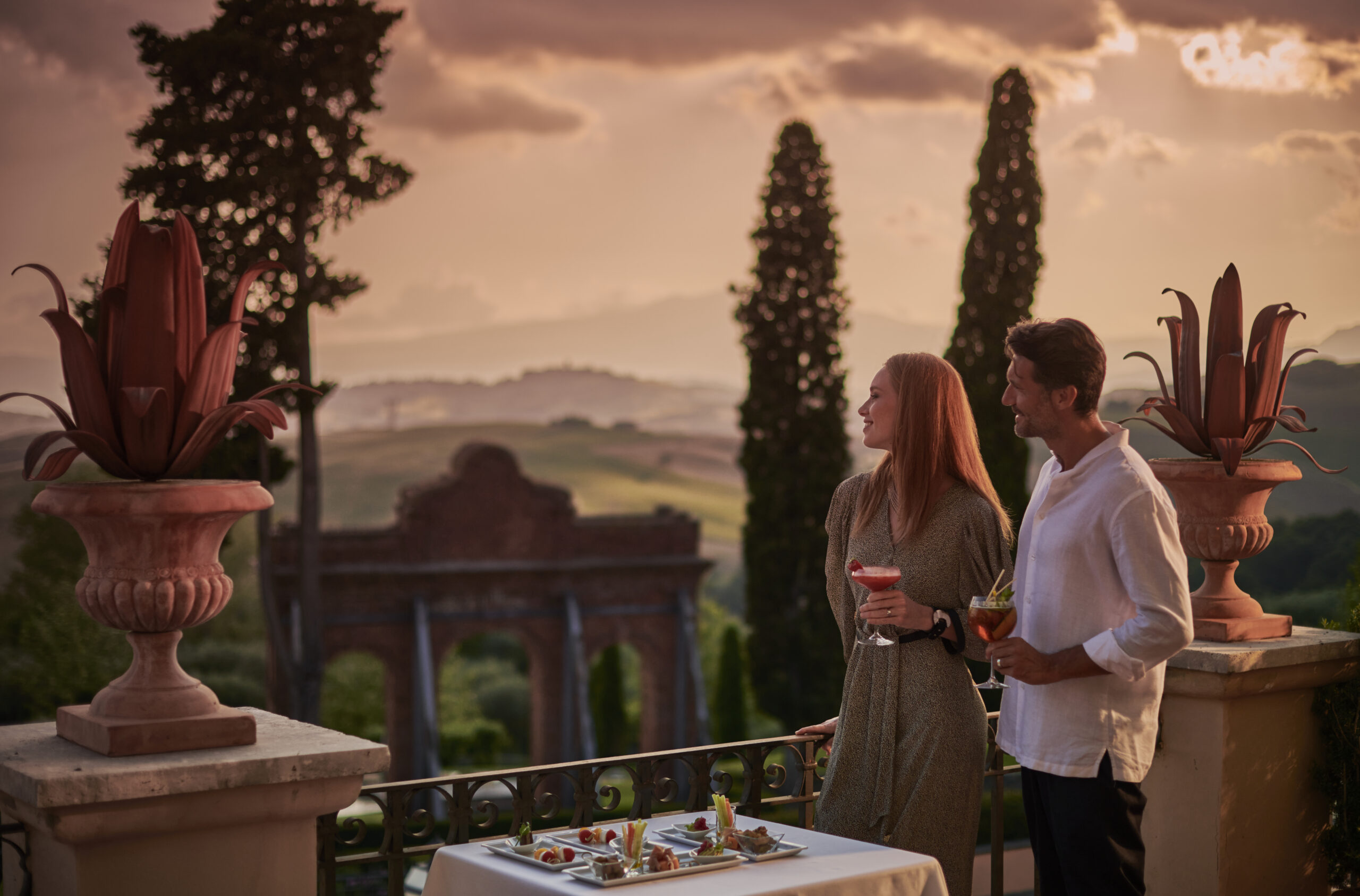 Positano
The jewel of the iconic Amalfi Coast. According to legend, Poseidon, the god of the sea, created Positano as a gift for his loved one. And to this day, the town remains one of the most romantic in Europe. Ideal for the celebration of love and marriage.
With crystal-clear Mediterranean waters to one side and glorious mountain peaks to the other, the best of nature and architecture meet to create the most whimsical landscape.
Puglia
Golden beaches, intense flavors, and sun-soaked landscapes. Somewhat undiscovered by tourists, Italy's heel is a beacon of Italian culture. With its quaint hill-side towns, countryside feel, and traditional way of life, Puglia is perfect for an authentic experience of Europe's boot.
While there, stay at Masseria Torre Maizza, a Rocco Forte Hotel. Set amidst ancient olive groves and vibrant gardens, this 16th-century farmhouse offers the best of the rustic Italian charm. Perfect for a relaxed yet luxurious honeymoon!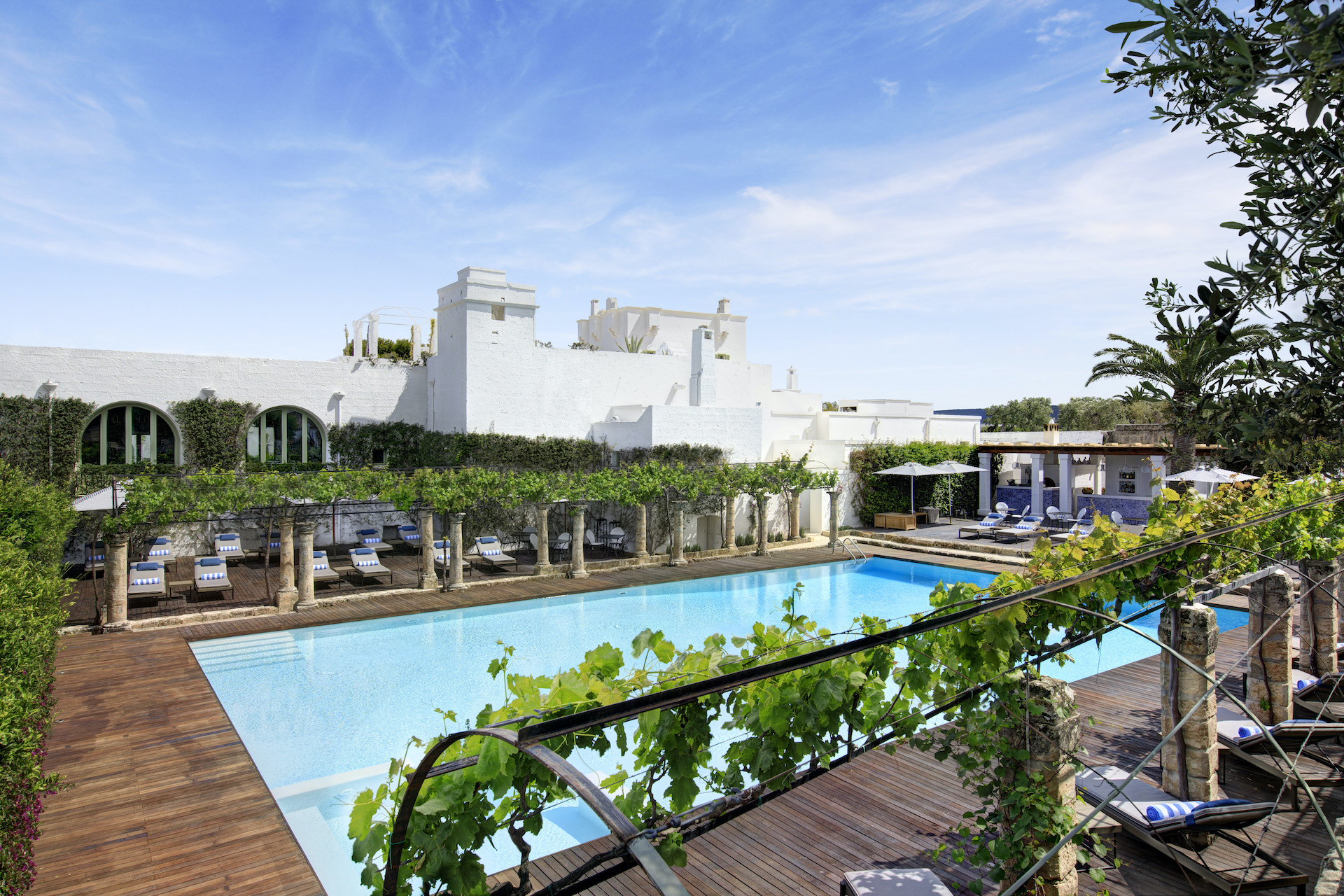 AFRICAN SAFARI
Unveiling the Beauty and Diversity of the Continent
For the adventurous couple, nothing beats the thrill of a safari honeymoon. Witness majestic wildlife up close – from the regal lion to the towering giraffe and the almighty elephant – in an environment where nature rules supreme. Speak of a once-in-a-lifetime experience!
And insane animal viewings aren't all Africa has to offer! Deep orange sunsets in breathtaking savannah horizons, romantic private lounges, and adventure beyond imagination perfectly complement your search for the Big Five.
FRENCH POLYNESIA
Tahitian Treasures
Often referred to as the last paradise on Earth, the Islands of Tahiti are the archetype of the tropical honeymoon destination. With its awe-inspiring natural beauty, ultimate luxury experiences, and romantic appeal, the enchanting islands in the South Pacific have long been a destination of choice for newlyweds.
Wedaways suggestion: Island-hopping is the best way to fully experience the beauty of the archipelago. Visit at least two to three islands to enjoy all French Polynesia has to offer.
Of course, Bora Bora is the ultimate Tahitian honeymoon destination. Clear turquoise waters, unparalleled views, and fun ocean adventures await on this magical island. For some much-deserved R&R after all the wedding planning stress, Conrad Bora Bora Nui is the perfect accommodation. This blissful resort will raise your Polynesian experience to the next level with its private islet, out-of-this-world vistas, and much, much more.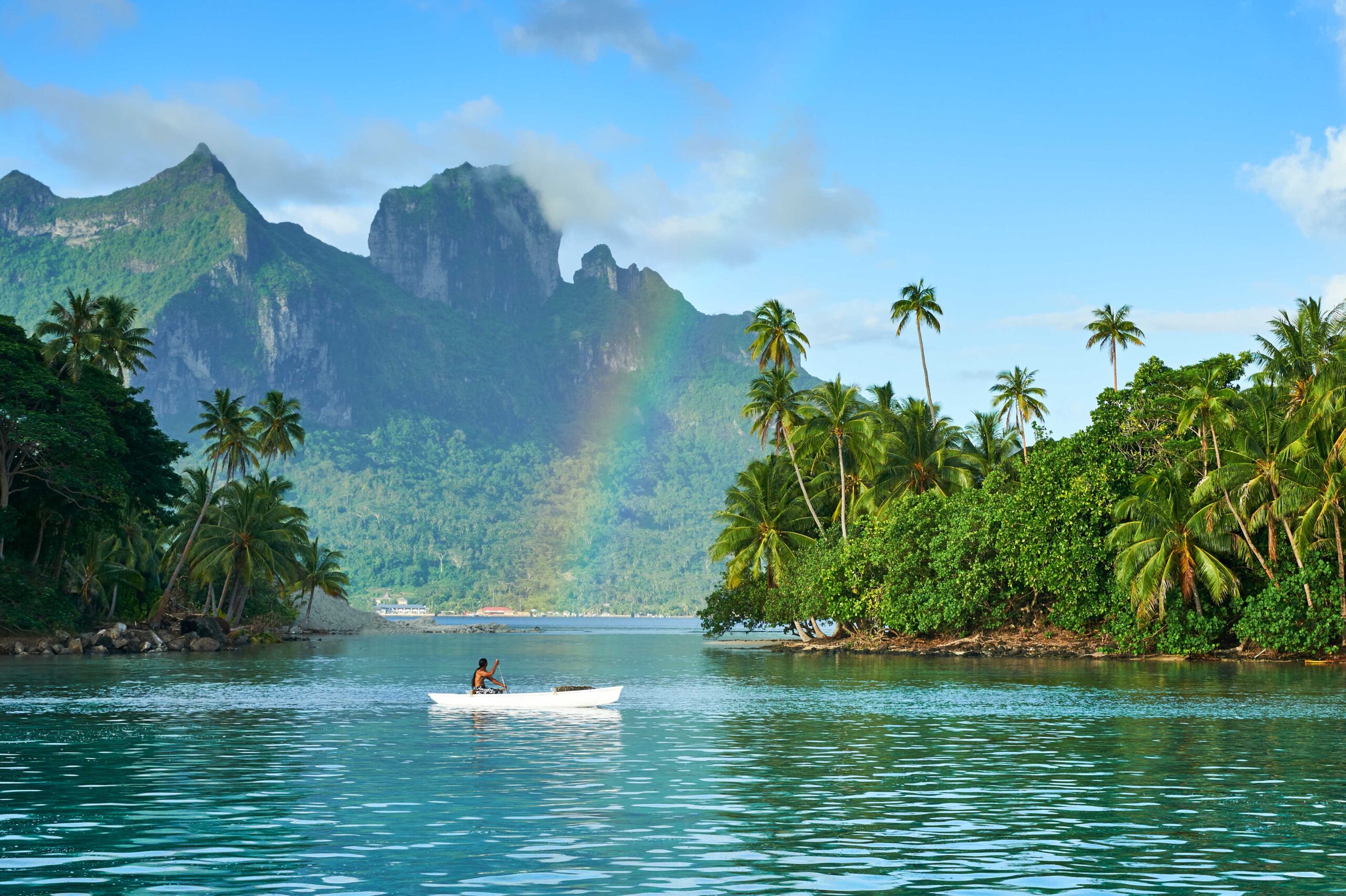 INDONESIA
A Fusion of Nature, Culture and Adventure
With a plethora of beautiful, unique locations, Indonesia is a must-have on your list of possible honeymoon destinations. Lush jungle scenery, a focus on wellness and relaxation, a unique heritage, and tropical weather make it the perfect place to spend your first married moments.
From sunset strolls by the ocean to rejuvenating couples' massages to underwater escapades, Indonesia can offer everything from romantic to relaxing to adventurous.
Viceroy Bali offers you a boutique luxury experience like no other. As a villa-only resort, this sanctuary is an expert on privacy, world-class service, and romance. Unwind with majestic views of the neighboring valley and jungle and the tranquil sounds of the rolling river.
Viceroy Bali
CROATIA
Adriatic Gem
This Mediterranean jewel is a honeymooner's paradise. With its mild weather, dramatic coastline, and colorful medieval towns, Croatia just oozes romance and passion. Between lounging on beautiful sandy beaches, partying on luxury yachts, and exploring stunning scenery, you'll have your time full of creating everlasting memories and celebrating your eternal love.
In your Croatian itinerary, Dubrovnik is a must-have. Marble streets, baroque-style architecture, and Adriatic charm illustrate the beauty of the city captured in the iconic Game of Thrones series. Behold the old town that became King's Landing while staying at Villa Dubrovnik – a one-of-a-kind resort that puts hospitality and outstanding service in the foreground.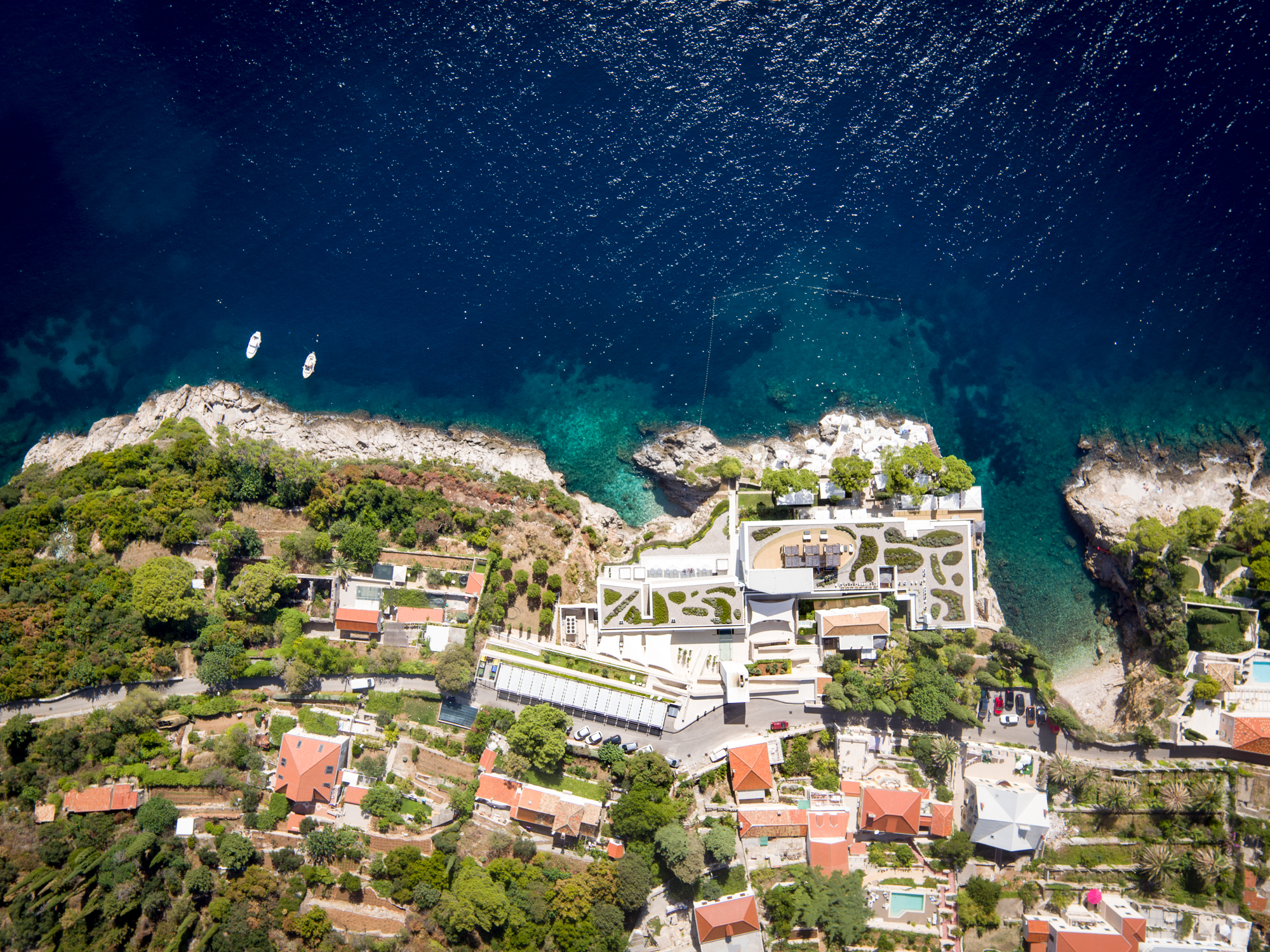 MONTENEGRO
Unraveling the Mystique of the Balkans
This fairytale honeymoon destination is the Balkans' best-kept secret. Still unknown to most travelers, Montenegro is bursting with astonishing natural beauty – from imposing mountains to golden sun-kissed beaches and shimmering countryside lakes.
The Mediterranean country is a one-stop shop for all your honeymoon wishes. Explore, lounge in the sunshine, and eat to your heart's content in one of the most stunning stretches of the Adriatic coast.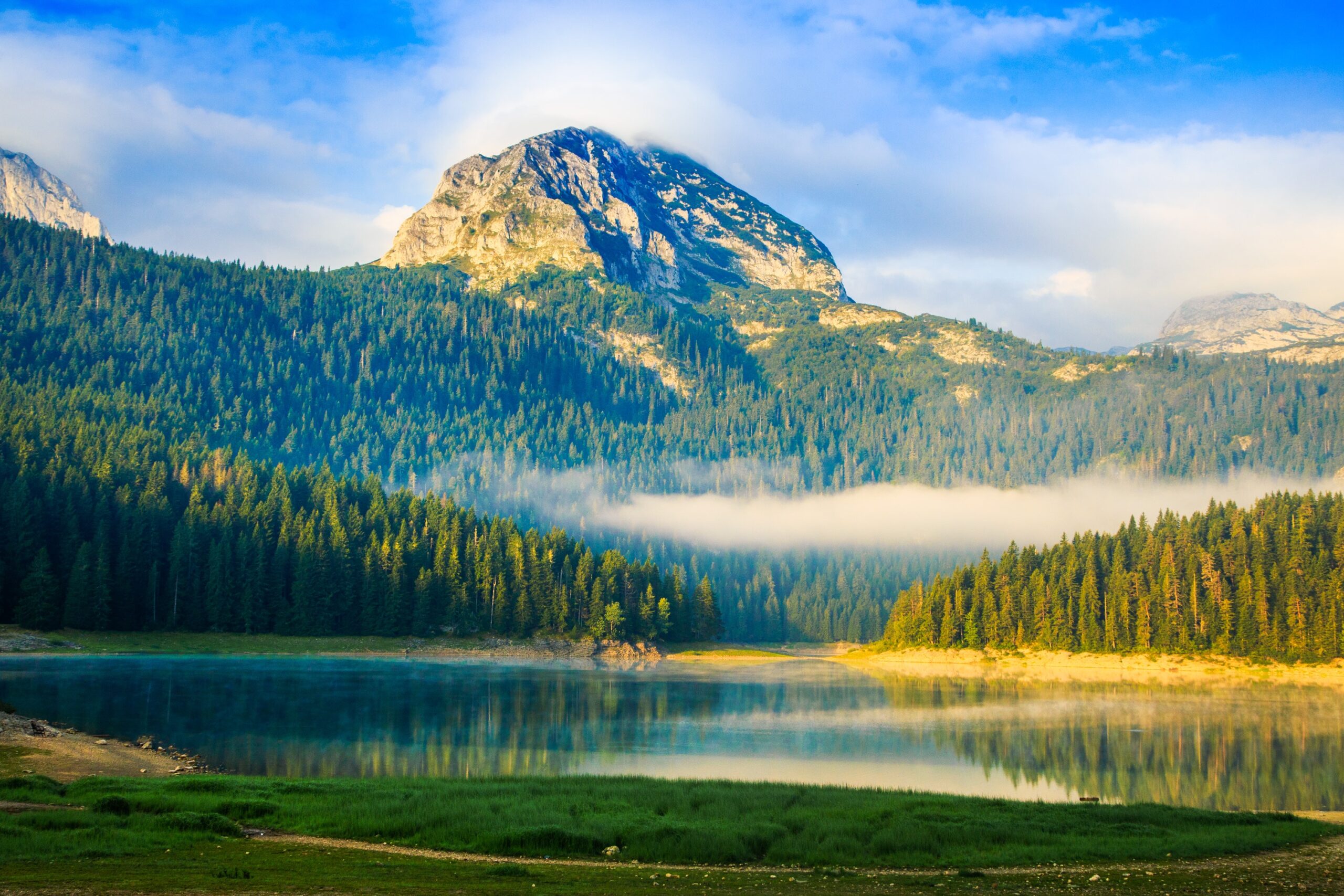 Reach out to Wedaways to book your luxury honeymoon in one of these (or any other) fabulous honeymoon destinations!