5 Wedding Venues in Rome Perfect for Destination Weddings ~ Part 2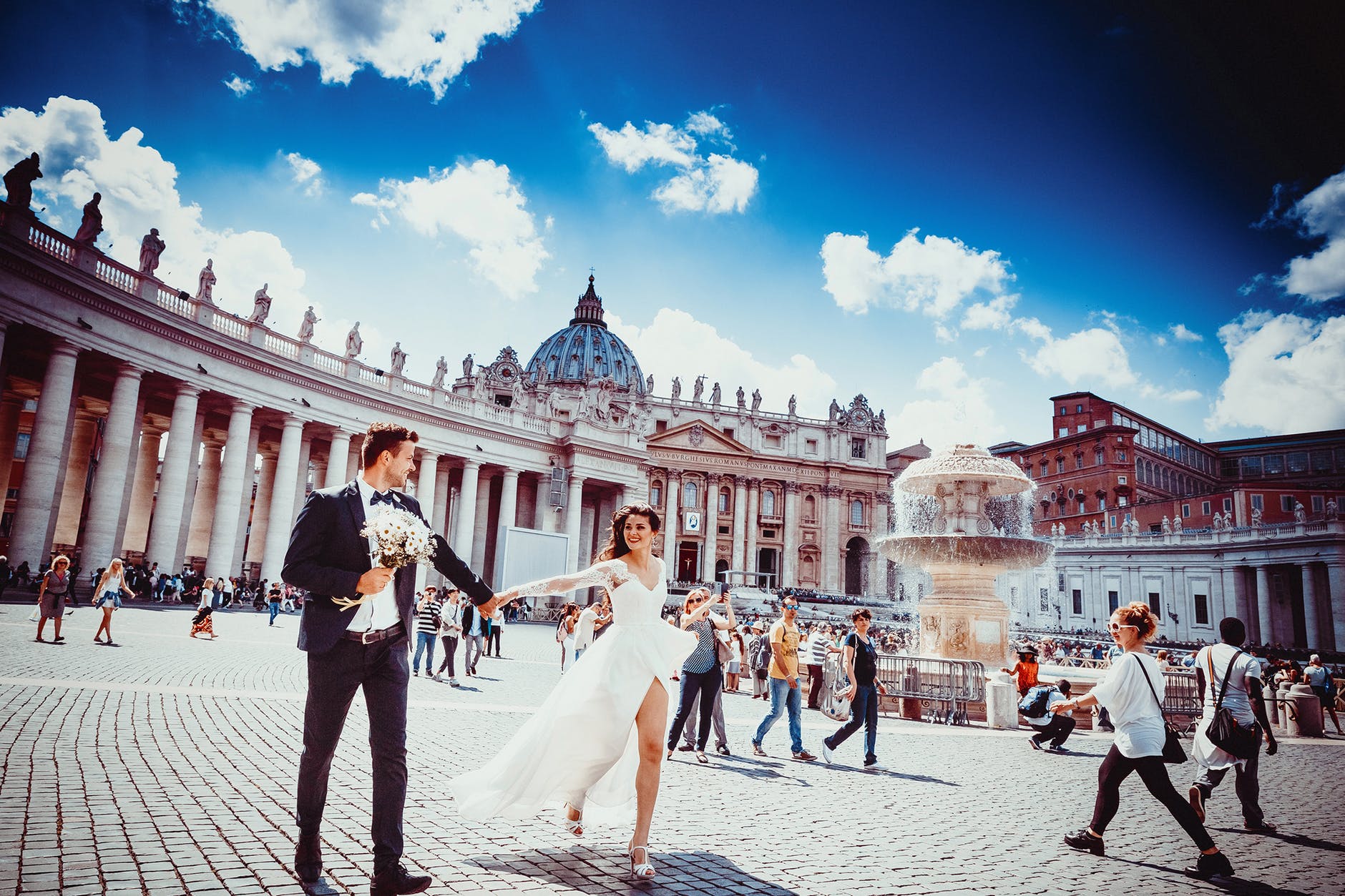 Ah, Rome! The mere name conjures up images of romantic cobblestone streets, fascinating attractions, and superb cuisine. Rome is most definitely the eternal city of love and a top choice for a European destination wedding. Italy's Capital City makes the perfect backdrop for an Italian destination wedding. Rome is a unique melting pot of history mixed with legendary iconic landmarks. These special treasures are part of the appeal. As a result, most visitors throw a coin in the Trevi Fountain – to ensure their return, of course!
The Wedaways team has a range of amazing partner properties in Rome, so we can help you find the perfect wedding venue. On top of that, we can connect you to some of the best local wedding planners in the business. Together we can make your dream of a romantic destination wedding in Rome, a reality!
Why Rome is the Perfect Destination
Rome is a relatively convenient location for a destination wedding because it is well-connected to the rest of the world. Since the international airport is only 30 minutes from the city center, it makes it easier for your guests. Honestly, planning your wedding in Rome can be a true gift for your guests. Besides easy arrival arrangements, there is just so much to see and do. For instance, both you and your guests can enrich your experience by wandering around Rome's lovely streets.
A destination wedding is an ideal way to create an all-encompassing travel experience for everyone. And, Rome with all its highlights is the ideal destination. Stroll along the Roman Forum, marvel at the impressive sight of the Coliseum, admire the Spanish Steps and drop a coin in Trevi Fountain on the way. The wonderful mix between the old and the new is part of what makes this destination unique. Ancient ruins blend perfectly with modern architecture to create a fascinating city of contrasts.
Wedaways Top 5 Roman Wedding Venues
We totally get the romantic appeal of this gorgeous city and encourage couples to take advantage of the European market for destination weddings and plan their big day in Rome. Make it a wedding weekend and enjoy the fun of group travel. Take time to see the sights of Rome with your friends and family who came all the way to celebrate with you. Best of all, you can easily extend your stay to enjoy a honeymoon exploring the rest of Italy. Because there are so many advantages to this choice, all that's left to do is decide on a wedding venue. We've made it easy for you by compiling another list of our top wedding venues in Rome:
Gran Melia Rome
Gran Melia is a luxury hotel situated in the heart of Rome, near Vatican City. Known for its timeless elegance and cutting edge style, Gran Melia is a lovely location for a wedding. This ancient villa has been turned into an urban resort surrounded by a green oasis of Mediterranean gardens. Gran Melia comes alive when hosting celebratory events such as weddings and their team will custom-design your wedding day. There is no better place in Rome to share special moments with loved ones. Both Vatican City and Castel Sant'Angelo are only a 5-minute walk away, which means your guests will have plenty to do during their stay. Best of all, they have a wide range of luxury rooms and suites to choose from. There are also four superb restaurants and a full-service spa for pampering.
As you will see on the Gran Melia Rome property page on Wedaways, there is much to love about this hotel. Such as the stunning gardens, exclusive resort vibes, and five different wedding spaces. Couples will benefit from the on-site event planner and banquet manager. Exclusive use of the property is not required which makes it easier for those planning a smaller destination wedding. Make sure to visit their property page to learn more about their unique in-house wedding services.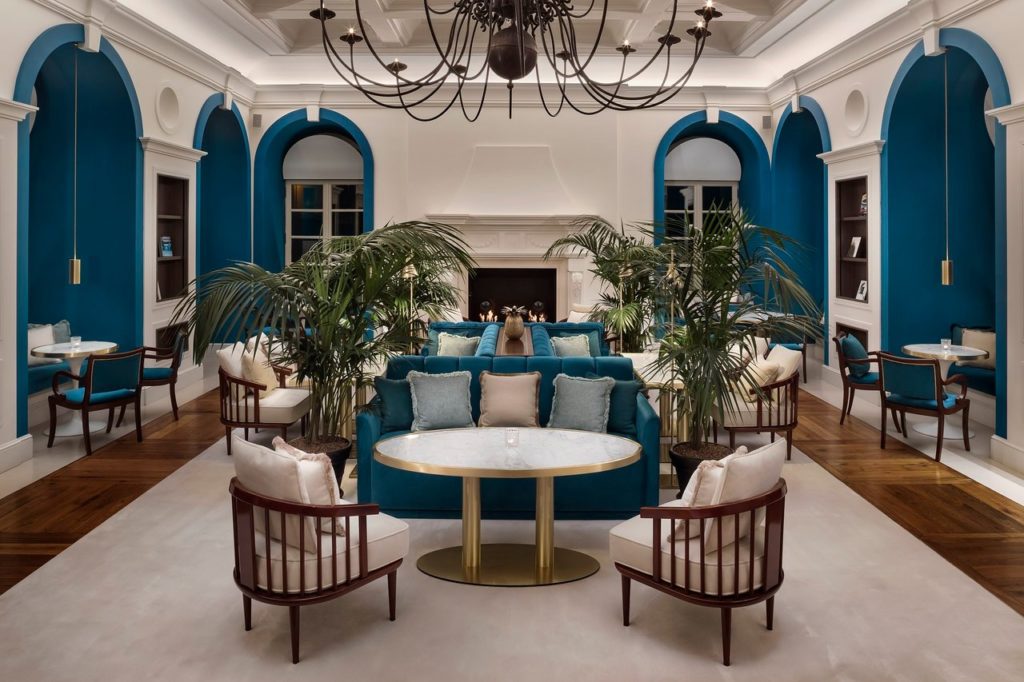 Hotel Eden Rome
Hotel Eden Rome is a Dorchester Collection property which means you can expect extraordinary quality. As a result, this property is perfect for a chic destination wedding in Rome. Hotel Eden has an authentic Roman spirit infused throughout the property and is located conveniently close to the Spanish Steps. The property has an exceptional team that works together and offers true Italian hospitality. Inside is a range of beautiful rooms mixed with versatile event spaces making it ideal for a celebratory event such as a wedding. Besides, this property has served VIPs for almost 130 years.
Upon visiting the Hotel Eden Rome property page on Wedaways, you will notice just how much this hotel has to offer.  It is centrally located in Rome, has gorgeous interiors, a world-renown spa and even a Michelin Star restaurant and wedding chef! There are four terrific wedding spaces to choose from and exclusive use is not required. Couples will love that there is a talented event planner on-site and that they have an extremely wide range of in-house wedding services. Have a look at their property page just to see their wonderful services as well as the special amenities you can receive when booking through Wedaways.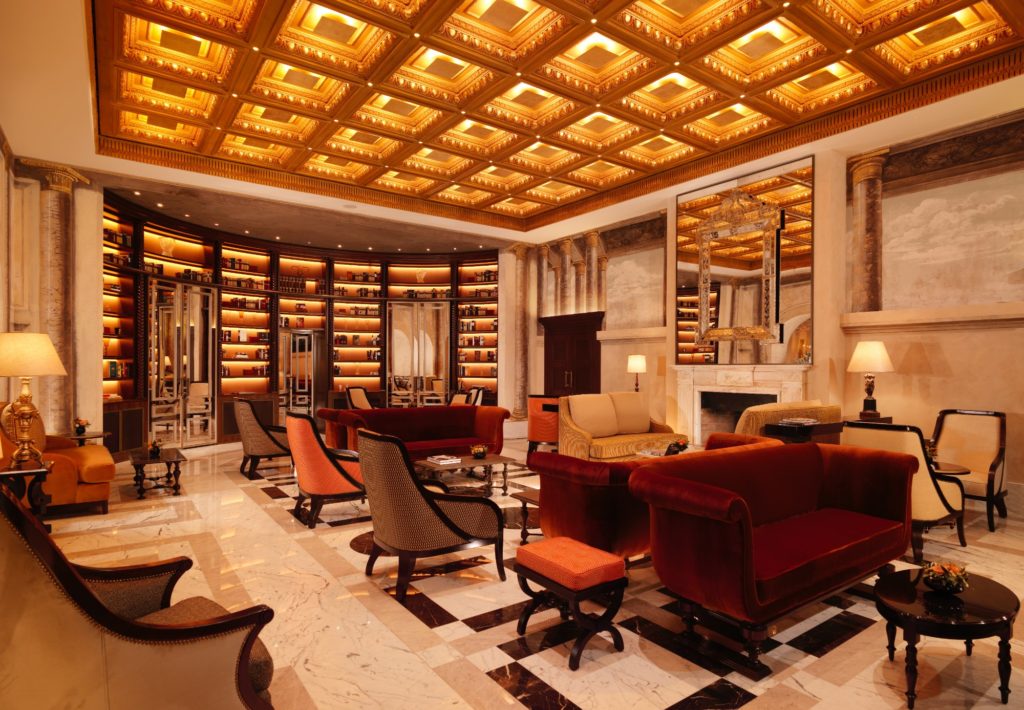 Villa Spalletti Trivelli
Villa Spalletti Trivelli is a unique historic residence in the heart of Rome. The discreet, yet intimate luxury villa hotel is one of the finest establishments in the city. Inside is a variety of elegant and refined spaces filled with real antiques. The sumptuous rooms provide luxurious comfort and the exclusive wellness center adds to the regal experience. This is most definitely the venue for couples seeking a truly Roman venue. The property is built on one of the original Seven Hills of Rome and is close to Piazza del Quirinale and Trevi Fountain. This means it is a great base from which to explore all the historical sites and attractions of Rome.
Head over to the Villa Spalletti Trivelli property page on Wedaways to see what this unique venue has to offer. This private oasis in the middle of Rome has a beautiful outdoor wedding space, a rooftop garden equipped with a Jacuzzi and bar. The Villa Library also offers a relaxing space to unwind before the big day or schedule time to spend being pampered in the excellent wellness center. The property is quite intimate, which makes it a great choice for smaller destination weddings. Therefore, exclusive use is required but couples can choose between three lovely wedding spaces. Finally, there are some unique in-house wedding services available as well as some extras for bookings through Wedaways.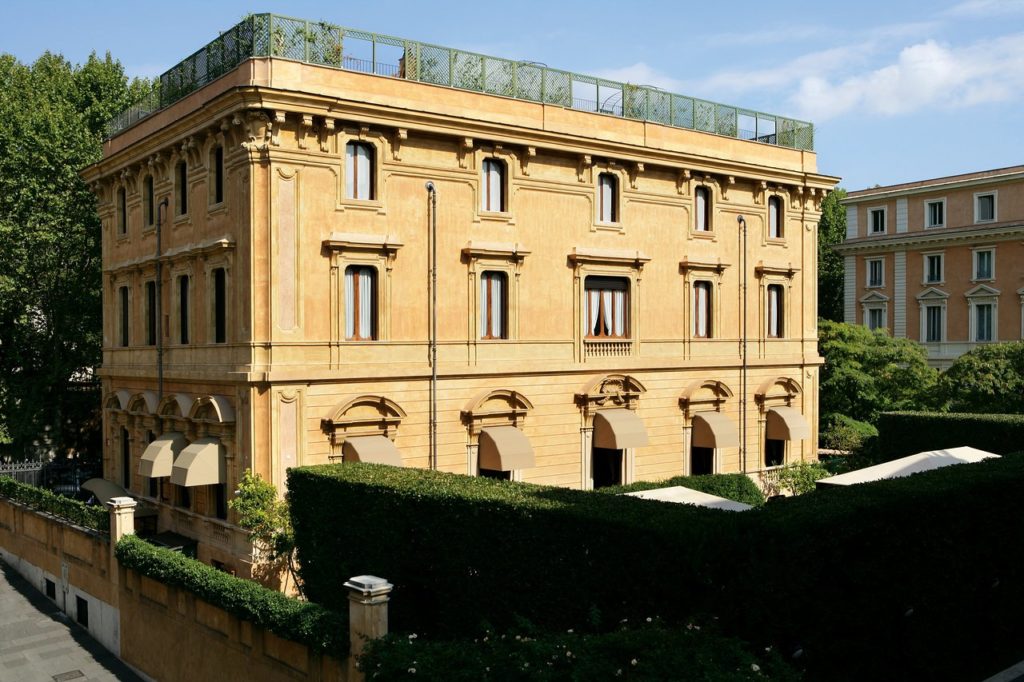 Splendide Royal Rome
Splendide Royal Rome is a terrific venue for couples who want a grand Italian wedding. The charming hotel is located right in the heart of the Eternal City, along the Via Veneto. It is hard to resist the magic of this famously expensive street, because of its vantage point. On a hill, it overlooks the city while being conveniently close to the Spanish Steps and Villa Medici. Similarly, the hotel offers guests a refined style and elegant sophistication. Hotel Splendide Rome expertly blends innovative luxury, modern technology, and a historical atmosphere. As a result, its enchanting spaces are wonderful for romantic events and celebrations. Because it is a late 19th-century Palazzo, the hotel has baroque architectural appointments embellished with marble and Murano glass. A truly spectacular venue to get married!
Viewing the Splendide Rome page on Wedaways will give you a good indication of the variety available to couples planning a wedding on the property. There are a number of highlights such as the decor, cuisine, incredible views, and central location. The hotel offers an on-site event planner and four exclusive wedding spaces. Although, exclusive use of the property is not required. However, the real value in choosing Splendide Royal Rome as your wedding venue is its wide range of custom in-house wedding services that will appeal to even the most extravagant couples.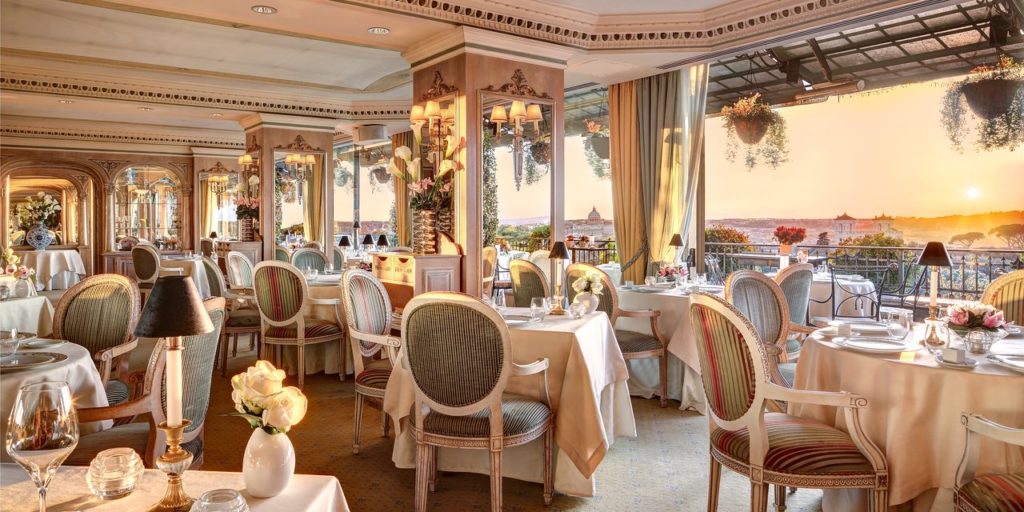 Parco dei Principi Grand Hotel & Spa
Parco dei Principi Grand Hotel & Spa is an exclusive and refined oasis in Rome. Which makes it one of the best venues for a luxury destination wedding. The hotel is located in the high-end Parioli district and within walking distance of Via Veneto. This is an urban resort that surrounds guests with elegance and beauty throughout their visit. Couples will love the attention to detail provided by the staff who all strive for excellence above all else. Parco dei Principi Grand Hotel & Spa offers breathtaking views and a unique vantage point of the enchanting city. With such unrivaled opulence and royal service, guests won't want to leave after the festivities.
When visiting the Parco dei Principi Grand Hotel & Spa property page on Wedaways, you will see much to appreciate about this hotel. Most of all the gorgeous lounge area, displays of art and culture, the excellent restaurant and proximity to boutique shops. Although exclusive use of the property is not required, it is preferred in order to maintain a sense of exclusivity. Couples may make use of the expertise provided by the on-site event planner and will love the exceptional indoor and outdoor wedding spaces. There are also many options to customize the experience with their various in-house wedding services.