How to Plan A Dream Honeymoon in Turkey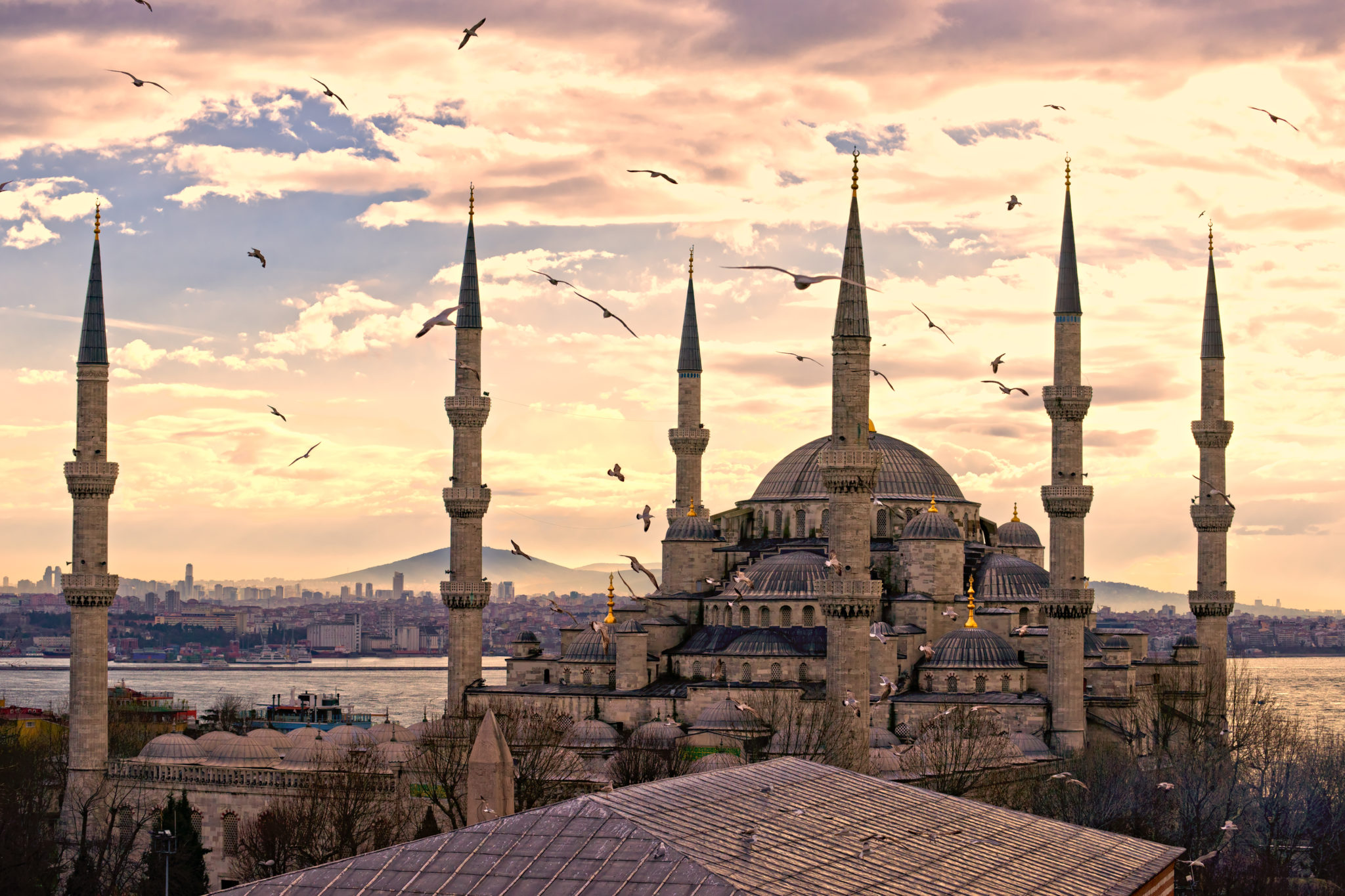 Weddings can be a stressful time for all those involved. Planning can take up to a year and all the details can leave you and your families feeling exhausted. There are so many choices to be made such as finding the perfect venue to selecting the most beautiful dress in the world. All of this can leave you feeling burnt out after the wedding. That's why the honeymoon is so important.  After all the planning, it's time for you and your partner to relax and bond. What better way than to do it than with a romantic honeymoon at a picture-perfect destination? Consider a honeymoon in Turkey!
Numerous factors play a role in determining the ideal honeymoon destination. The perfect location includes some picturesque backdrops, plenty of attractions, shopping venues and definitely a luxurious place to just relax in a loved up bubble of peace. Our expert team at Wedaways believes that Turkey is just the place for a honeymoon. This beautiful country is ideal for destination weddings and just as perfect for honeymoons. With turquoise waters, colorful bazaars, hundreds of historical sites and unforgettable landscapes, Turkey is a dream destination.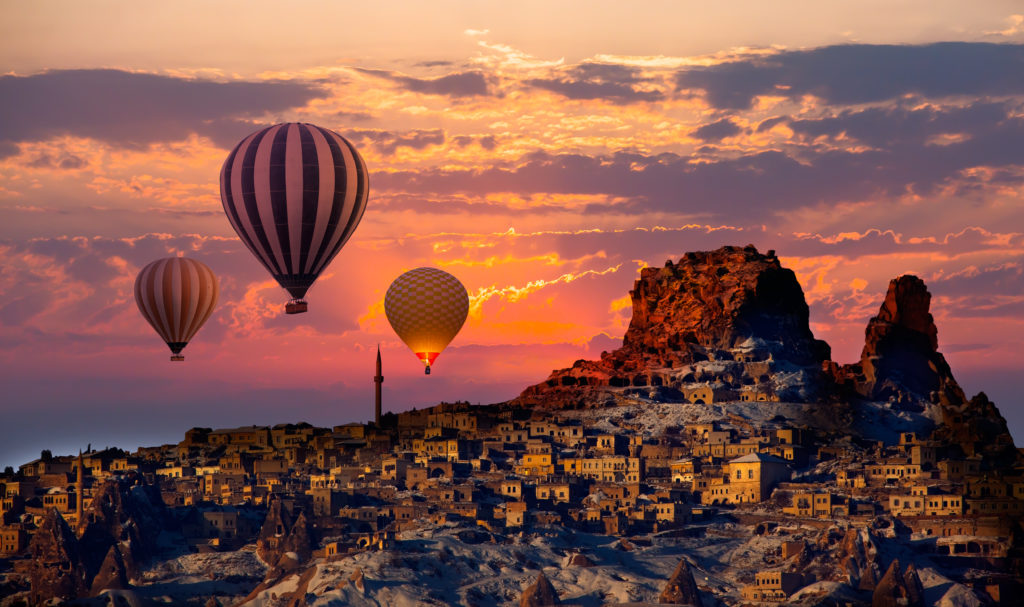 A Honeymoon in Turkey

Turkey is a transcontinental nation with part of the country located in Southeast Europe while the bulk of it is located in Western Asia. The country has an enormous cultural heritage, having been home to diverse civilizations like the Assyrians, Thracians, Greeks, and Armenians, to name a few. The country is among the top ten tourist destinations in the world and an amazing choice for an off-beat honeymoon. Turkey is currently home to 17 UNESCO World Heritage Sites. Two out of the seven World Wonders can also be found here.
Turkey is undeniable, one of the most fascinating countries in the world and must-visit destination for all. The food is just heavenly, both vegetarian and non-vegetarian, and the locals are extremely welcoming to travelers. A honeymoon trip to Turkey will be unforgettable, for sure. You may consider using a reputable company such as Wedaways to help you plan a memorable honeymoon.  However, if you are planning your own trip to this mystical destination, there are a few things to consider.
Turkey Travel Tips
Carrying cash is a good idea when wandering around Turkey. While bigger cities like Ankara, Istanbul, and Izmir cater to credit cards, the smaller towns don't. In fact, some smaller establishments in bigger cities don't always accept them either.
Don't be afraid of the dogs and cats on the streets. They are plentiful but are taken care of by the locals and won't really bother travelers.
The tap water is not safe for consumption in Turkey, so do not drink it. While the bigger cities have filtration systems, it is still safer to avoid.
The Turkish traffic is preposterous, whether for vehicles or pedestrians. Don't rely on the street crossings or signals to stay safe. Only cross the street after checking for oncoming traffic. Make use of public transport or taxis when possible instead of renting a car.
Many people in Turkey tend to be a little conservative. So avoid any public displays of affection. Holding hands is safe, but open displays like kissing are best avoided.
Don't restrict the trip to just Istanbul and the popular destinations. There are a ton of smaller and lesser-known destinations that are equally great to visit. For example, hiking routes in Lycia and Cappadocia have some beautiful fairy chimneys. This is ideal if you prefer a bit of adventure and romance for your honeymoon.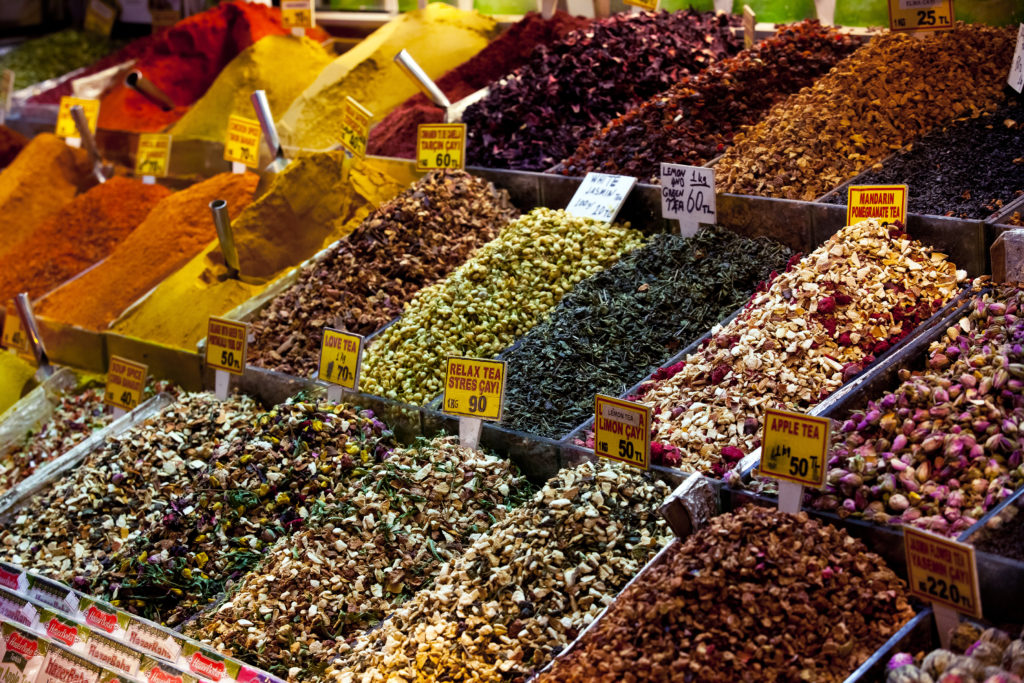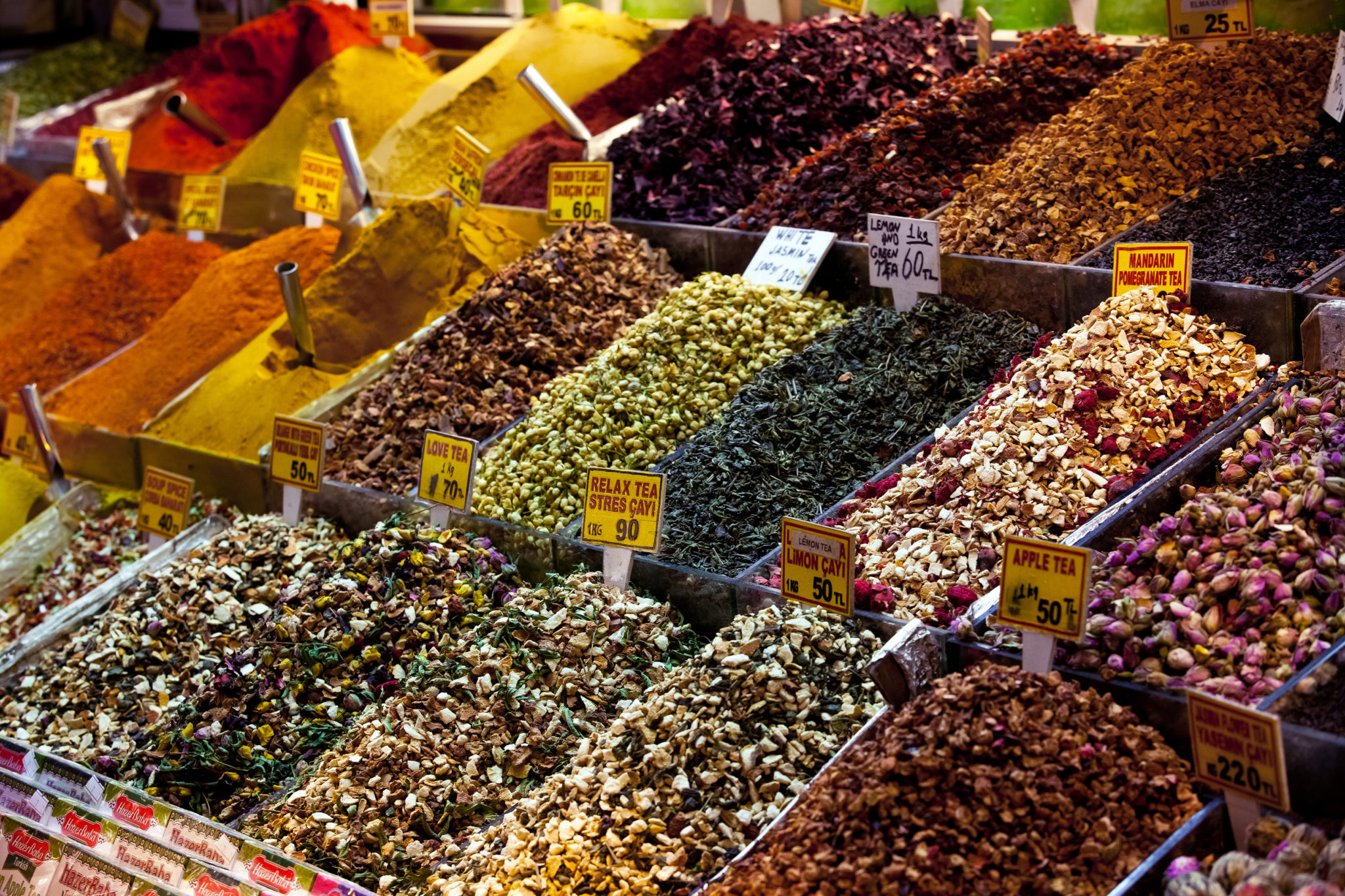 Planning Your Honeymoon in Turkey

Although you can plan your honeymoon yourself, it's actually a great idea to consider working with an agency; especially after all the effort that went into planning your wedding ceremony and reception. You should consider using a professional agency such as Wedaways to help you plan your dream honeymoon. Our Wedaways romance specialists know the best destinations; have contacts at unbelievably gorgeous hotels and decades of experience planning luxury honeymoons. They ensure that you get the very best VIP treatment throughout your trips such as upgrades, complimentary experiences, and discounts. Best of all, they create tailor-made itineraries to suit you and you both and take care of all contingencies. With every aspect of the trip taken care of, you are free to focus on each other and enjoy the thrill of being newly married.
A Guide to the Best Honeymoon Destinations in Turkey
There is a myriad of stunning places to visit while in Turkey. The country is huge, has a rich history, fascinating culture and so much to offer visitors. To avoid overwhelm, it is best to choose one or two destinations, especially for a honeymoon. We suggest the following Turkish destinations for a honeymoon that will never be forgotten:
Istanbul
Istanbul is known as the imperial city and the official point where the eastern world meets the western world. As a result, this city is a feast for the senses as the opposing cultures combine in a spectacular way. In Istanbul, you can experience wonderful cuisine, extraordinary cultural experiences, amazing architecture, natural beauty, and lively nightlife in a way that can't be found anywhere else in the world. September and November are the best months for visiting, but it is a worthwhile destination regardless of the season.
What to do & Where to Stay
Take a romantic cruise along the Bosphorus to see both the Asian and European sides of the city. There are also religious sites such as the Hajia Sophia, the Blue Mosque and the Suleymaniye Mosque. Galata Bridge is a great stop to watch the sunset and enjoy a romantic dinner at a local cafe. The Grand Bazaar in the city is one of the largest markets in the world where you can find great deals. The Hamams (Turkish Baths) of Istanbul is also a popular way to unwind and relax. Accommodation in Istanbul is excellent. Consider staying at the palatial Ciragan Palace Kempinski which is the only Ottoman Imperial Palace and Hotel on the Bosphorus – a honeymoon fit for royalty. Majestic only begins to describe this magnificent, sprawling palace. Balconies overlooking the massive grounds and the Bosphorus allow you to enjoy the sights and sounds of this magical place. Spend at least a half-day, in the incredible spa, and then leisurely stroll the grounds until you are ready to dine in one of the superb restaurants, all with spectacular views.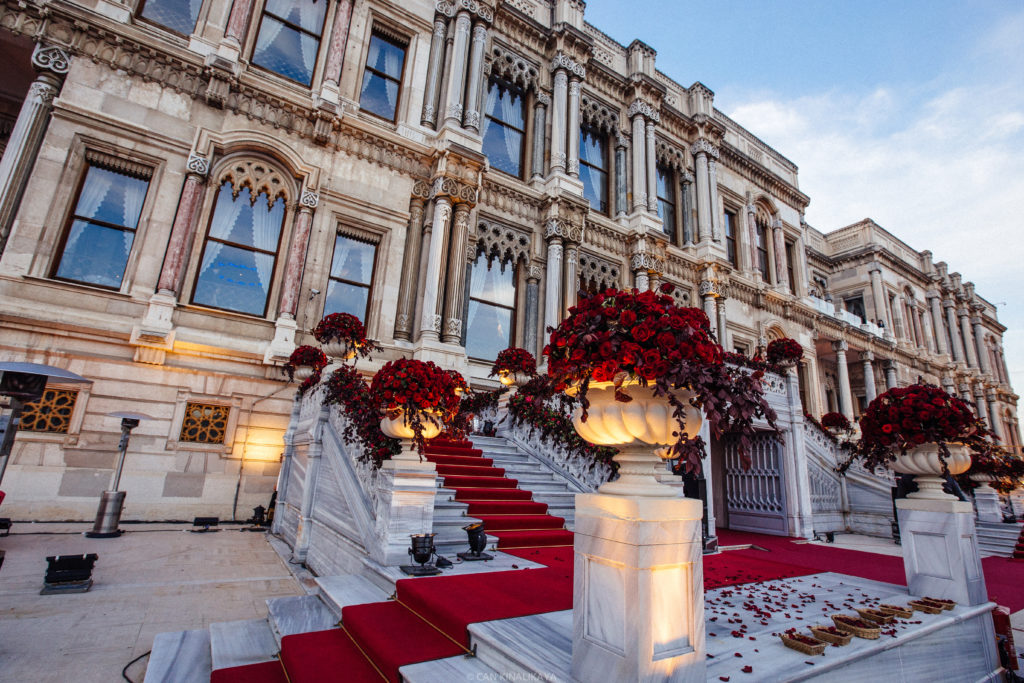 Another superb hotel is Raffles Istanbul located on the Bosphorus along the main intersections of the city. Raffles offers unrivaled luxury and personal services like nowhere else on earth!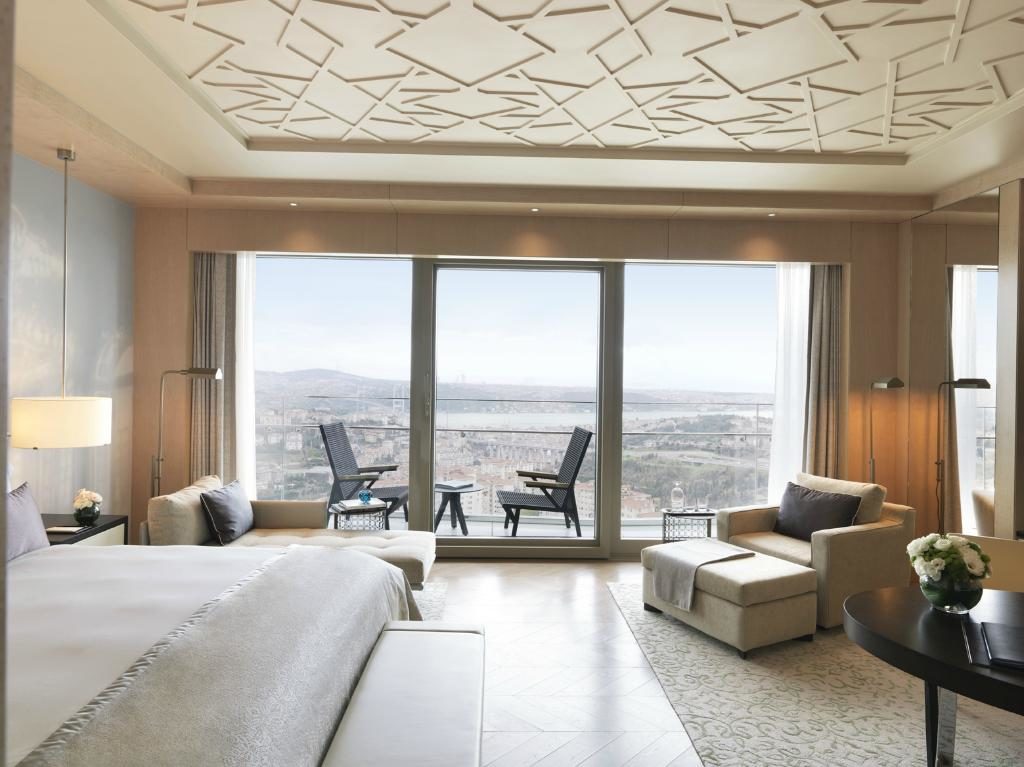 Cappadocia
The city is known as the Land of Beautiful Horses and is one of the most spectacular honeymoon destinations in Turkey. With exquisite rock formations and impressive valleys, Cappadocia is one of the most enchanting places in the world. The area is popular for its hot air balloons which give a breathtaking scenic view. Travelers can enjoy this region at its best from April to May or from September to November. Close by is the town of Goreme which is known for its air chimneys, antiques and carpet shops. Goreme even offers visitors an opportunity to stay in a cave hotel.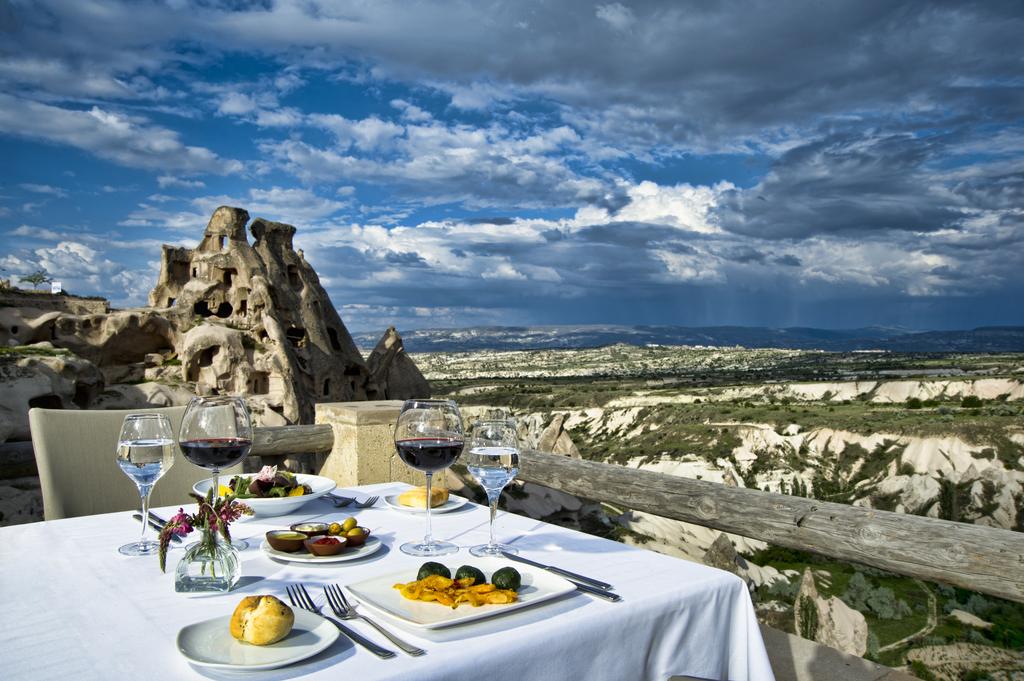 What to do & Where to Stay
You can choose to see the magnificent landscape from above by booking a hot air balloon experience. Alternatively, you can marvel at the scene by watching from a rooftop with some tasty refreshments. In Goreme, you can also explore the cave formations and visit the delightful open-air museum with its beautiful paintings and cave churches. Additionally, you can explore the underground cities of Kaymakli and Derinkuyu for a completely unique experience that can't be found anywhere else. This truly is a destination for couples who are nature lovers, as there are many great hikes in the valleys of Cappadocia. A honeymoon here will be both enlightening and exciting. While wandering around Cappadocia, we suggest staying at Argos in Cappadocia. The hillside setting has rooms that are built into the caves. Plus their sun-soaked terraces are the perfect spots from which to watch the hot air balloons soar over the valley.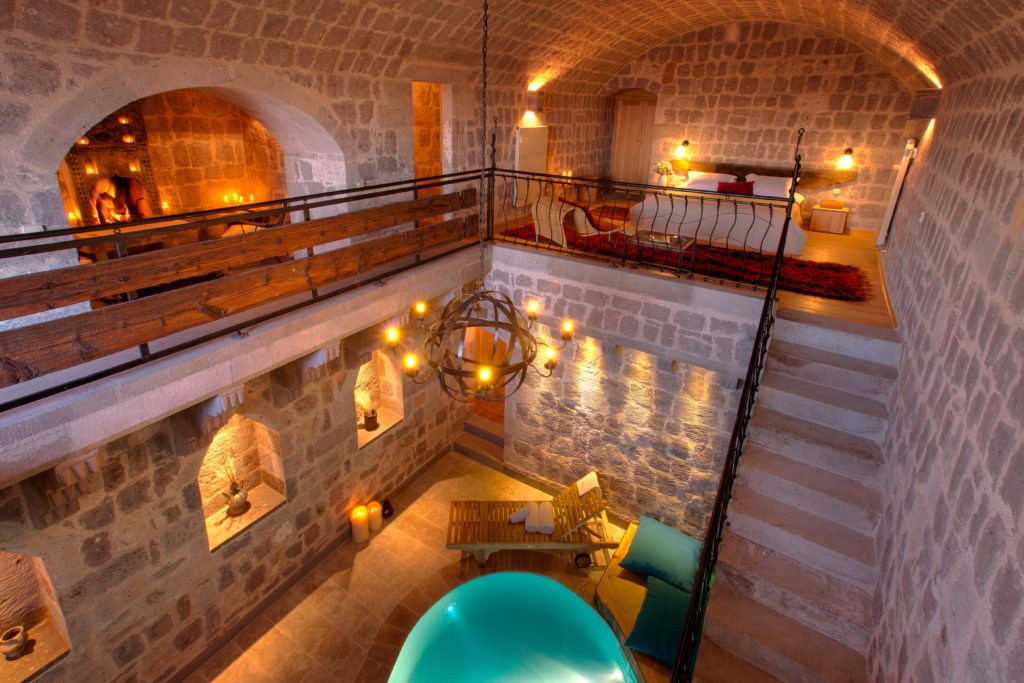 Bodrum
Bodrum is known as the amazing ancient city located on a crystal clear stretch of the Aegean Sea. This is one of the best vacation spots in Turkey and offers something of a European feeling. The city has stunning beaches which are perfect for any couple on their honeymoon. The waters are picturesque and it is the ultimate destination for a laidback and relaxing trip. Bodrum's landscape is particularly striking due to serene Azure bays along the peninsula. While Bodrum is the perfect beach honeymoon location, it also has a rich archaeological heritage.
What to do & Where to Stay
You can easily explore the cultural side of Bodrum in-between days of lounging by the pool. Some of these fascinating attractions are the Mausoleum of Halicarnassus, which is one of the 7 Wonders of the World. For museum buffs, the Bodrum Castle houses the Museum of Underwater Archeology. While the beaches are memorable, you can even opt for a boat trip. There are several options for day-long boat trips which are affordable and give travelers a wonderful perspective of the beauty of the Aegean. You may also be interested in taking a swim in the healing springs of Kara Ada for some added luxurious pampering. While in Bodrum for a honeymoon, we recommend staying at Macakizi Hotel Bodrum. The modern hotel has a gorgeous setting on the northern hills of the peninsula and uninterrupted views out over the Aegean.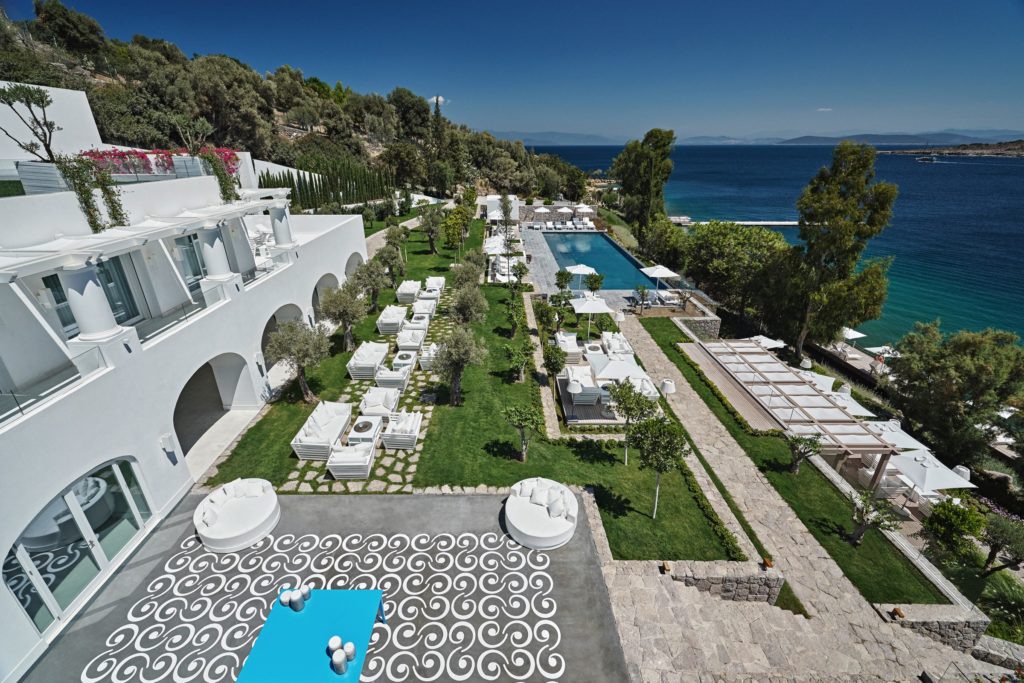 Marmaris
Marmaris is a Mediterranean resort town located on the lively Turkish Riviera. This vibrant town is well-known for its buzzing nightlife all year round. Surrounded by pine-forested mountains on the side and the crystal clear ocean on the other, this is an ideal honeymoon destination. Marmaris is definitely for active young couples who enjoy fun-filled days on the beach and crazy events or parties at night. It is best to visit Marmaris from April to June or September to October.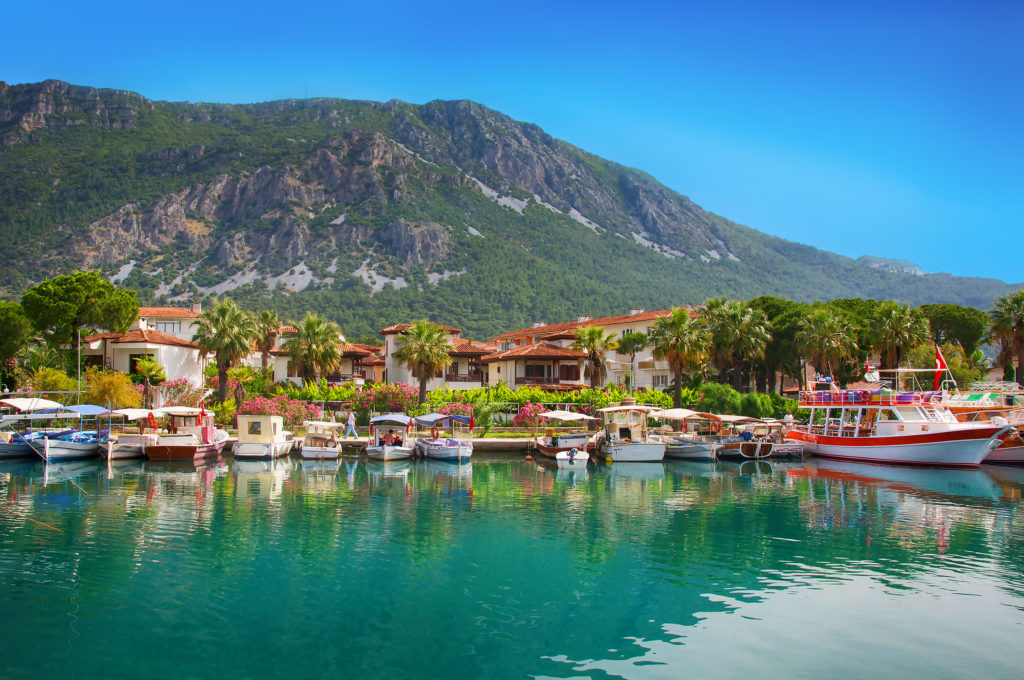 What to do & Where to Stay
There is much to do in this region and you can opt for a boat ride to Dalyan which offers a view of the Sea turtles, the beach of Iztuzu and the ancient Kaunos city. For more scenic ruins, you can take a trip to Cleopatra Island to see the ancient theater ruins. The Marmaris Castle also has an intriguing museum inside. You may even want to explore further by heading to the nearby village of Turunc. This picturesque village has plenty of lush forests and quiet azure sea to swim in. We recommend staying at D Maris Bay while in Marmaris. This luxurious hotel has a beautiful location, offers the finest luxury facilities and has plenty of activities in the surrounding area.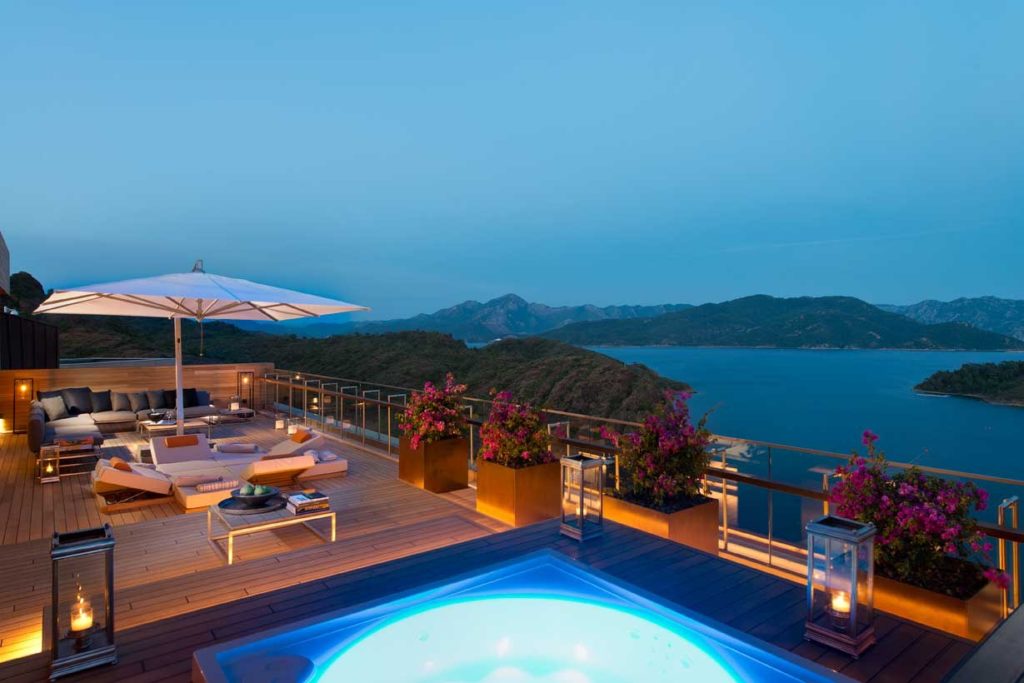 With this guide, you and your partner are well on your way to planning your perfect honeymoon in Turkey.