How to Use the 2020 Pantone Color of the Year in Your Destination Wedding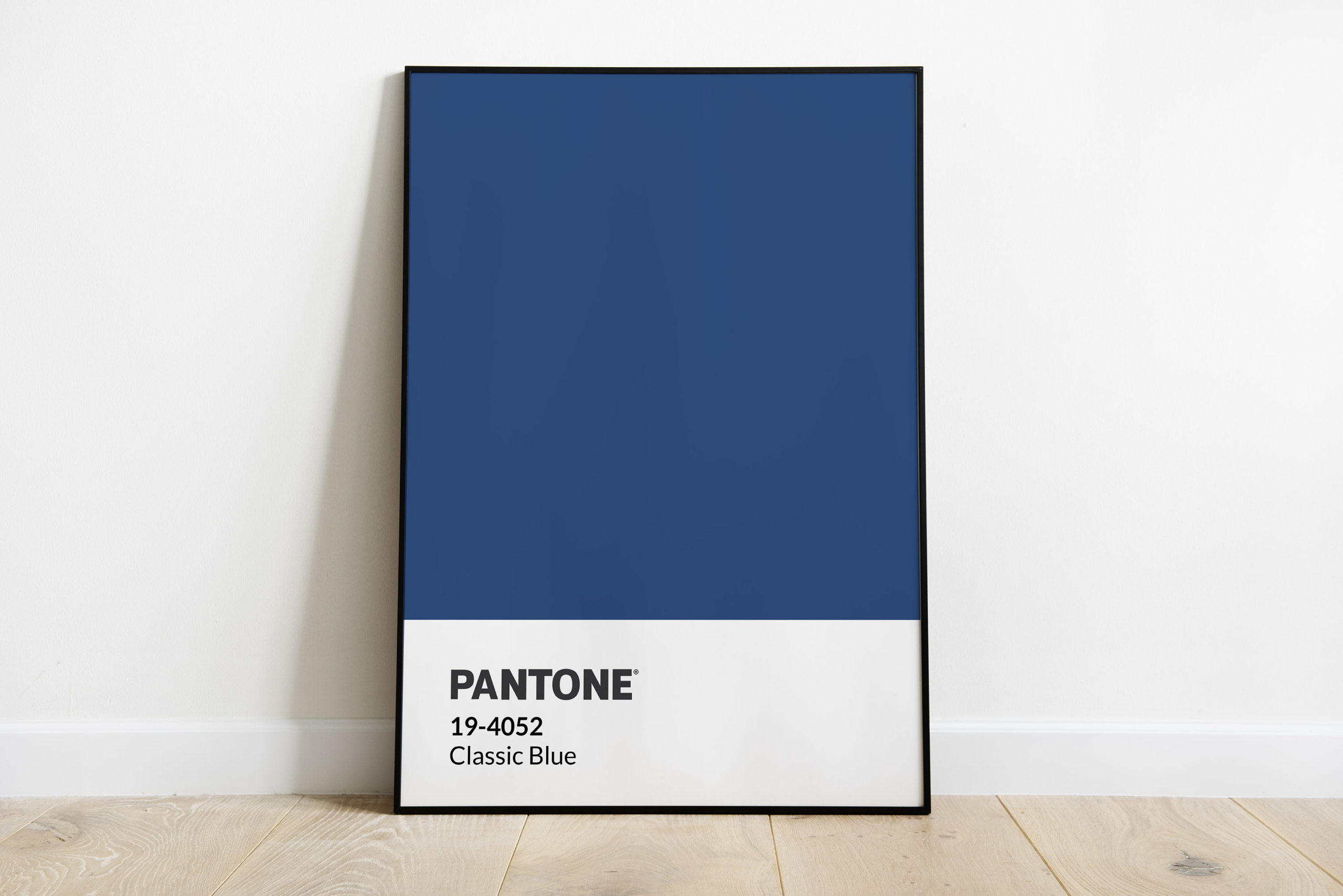 Each year people eagerly await the announcement of Pantone's Color of the Year and for good reason. Pantone has been the leader in color palettes for generations and their input is an inspiration for many. As a result, every year, their chosen color influences many industries throughout the world. It is of particular importance for the wedding industry as it often dictates color schemes for the entire year. Brides, wedding planners, event venues and others love to include variations of this trending color within their wedding palettes. After all, the Pantone Color of the Year is always the hottest shade and a great way to add current trends into your special day.
The Pantone Color of the Year for 2020 is Classic Blue
As Pantone just revealed and confirmed their 2020 Color of the Year as the much-loved Classic Blue, we wanted to be the first to share some ideas with you. The color company has decided to go with a 'universal favorite' for the year 2020. Classic Blue has been described by Pantone as "a reassuring presence instilling calm, confidence and connection". Symbolically it is associated with the return of another day which we think is a fitting color for the start of a brand new decade. Ultimately, the color highlights humanity's desire for a dependable and stable foundation on which to build a future as we head into this new era.
Why We Love the Pantone Color of the Year
We love it, because it's a classic, of course! Besides, blue and its variants add such lovely touches of color to any wedding palette. Classic Blue is a timeless and enduring color that is elegant in its simplicity. The reassuring qualities of blue offer a sense of peace and tranquillity that is the perfect color for the start of your marriage. Besides, this particular shade is suggestive of the sky at dusk, those moments just as the stars start to twinkle – quite romantic we think!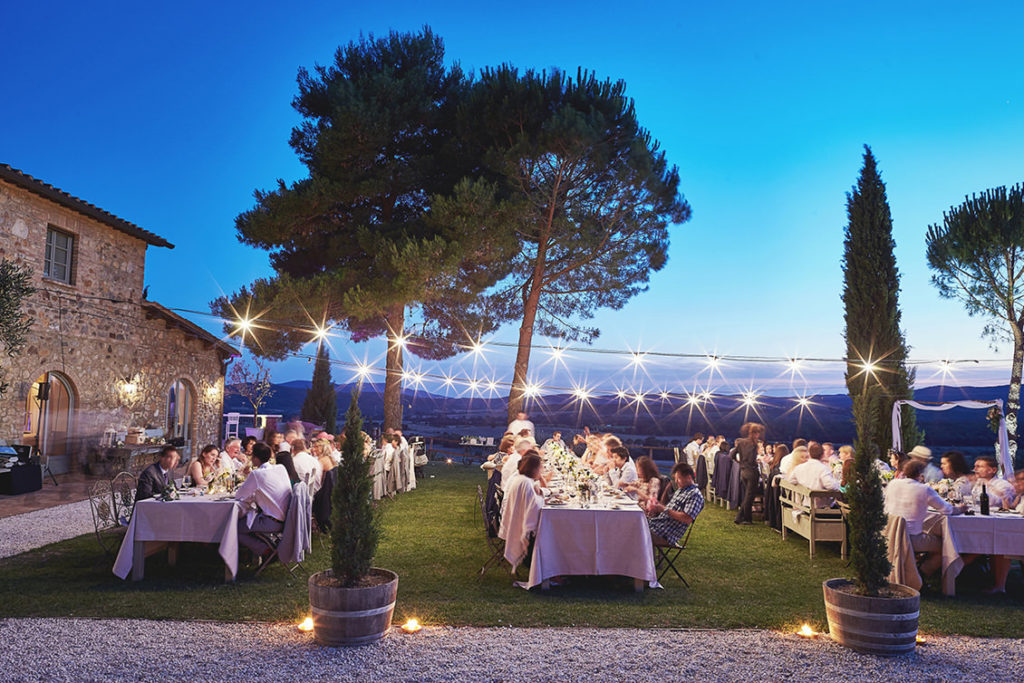 Regardless of your preferences, you're sure to see a lot of blue next year. Personally, we love it! There's just so much to do with this classic color and a myriad of ways to incorporate it into your life; especially for weddings. After all, blue is a comforting yet timeless color loved by most people. Sure, the color psychology for Pantone's choice is spot on for describing the current landscape of our world, but how do we practically include more of this color in our lives next year? Our team of experts has come up with some creative ideas that we think you'll love. So, if you're getting married next year or looking for trends to recommend to your clients, read on:
How to Use the 2020 Pantone Color of the Year
The color seems fitting for this moment in time as it is a color that is accessible to all and appeals to most. Plus, the color aligns with the important sustainability movement as the shade can easily be achieved by natural plants and dyes. But, how can you use it for your destination wedding?
First of all, you can easily plan your destination wedding around this color, by strategically choosing your venue. Oceanside destinations or those in mountainous regions would be the perfect way to naturally incorporate shades of blue in your celebration. However, the more traditional way of including the Pantone Color of the Year is to add splashes of color to the wedding party wardrobe and of course, the décor. The same goes for your ceremony décor and flower selection and definitely décor and rentals for your reception set up. Finally, you can easily add shades of Classic Blue to your cuisine and wedding cake.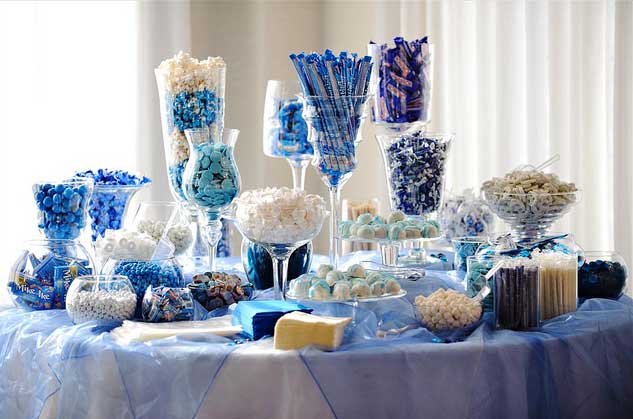 There are many different ways to use this trending color during weddings – we suggest getting creative with our ideas. Speak to your venue, event coordinator, wedding planner, vendors, and anyone else involved in planning. These professionals will be able to provide you with wonderful ideas on how to include your color palette of choice.
Add it to the Wardrobe
The easiest way to add splashes of color to your wedding is through your wardrobe. Our first choice would be to add the Classic Blue to your wedding dress; perhaps with a sash around your gown. The familiar color would also be perfect for bridesmaid dresses to complement the décor and surroundings. The groom and groomsmen can even include it by wearing a Classic Blue tie or waistcoat. With such a genderless color, it's easy to add to all aspects of your wedding wardrobe.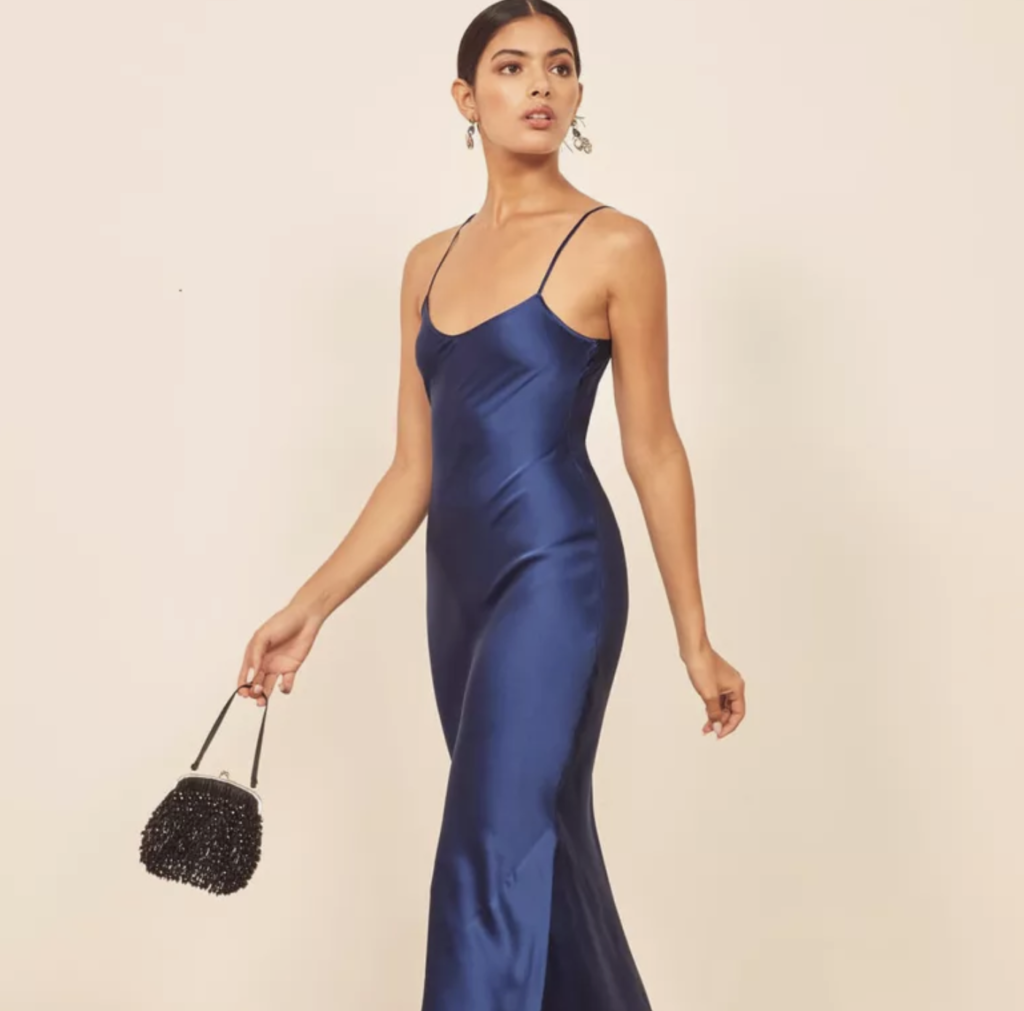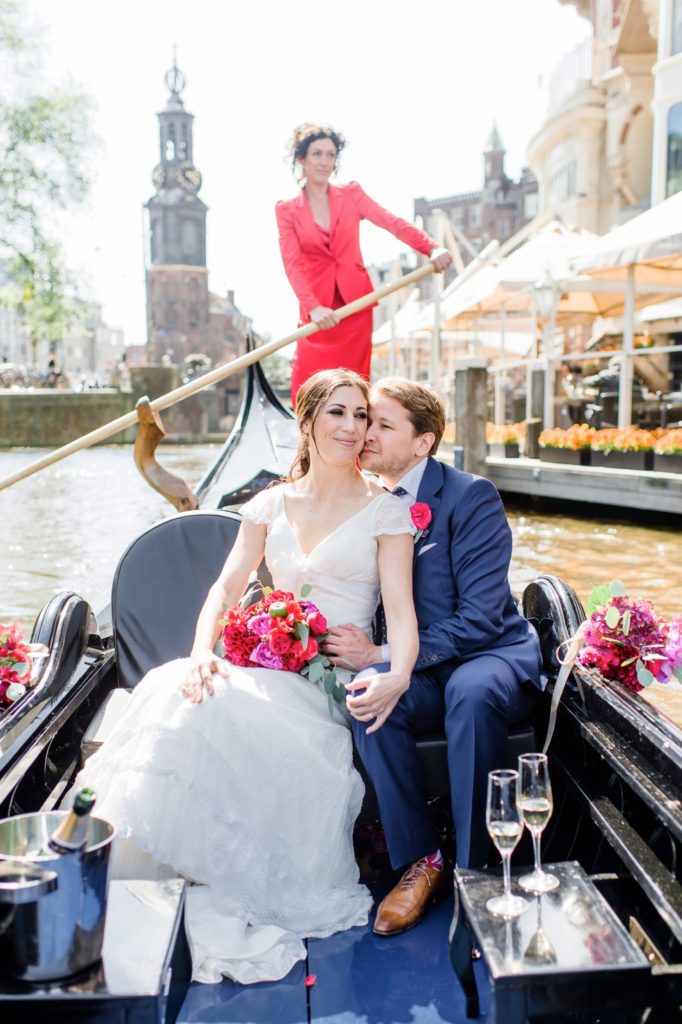 The Destination Wedding Venue
Pantone's 2020 Color of the Year can even be included in your wedding venue. Classic Blue can be found in a number of destinations – particularly those at the ocean. So, why not choose a destination wedding whose natural surroundings reflect this classic color? We suggest considering a property such as Anantara Kihavah Villas in the Maldives which is surrounded by brilliant shades of blue. They even allow for reception dining in a room surrounded by the ocean. However, we suggest checking out our list of venues, many of which will give you Classic Blue surroundings.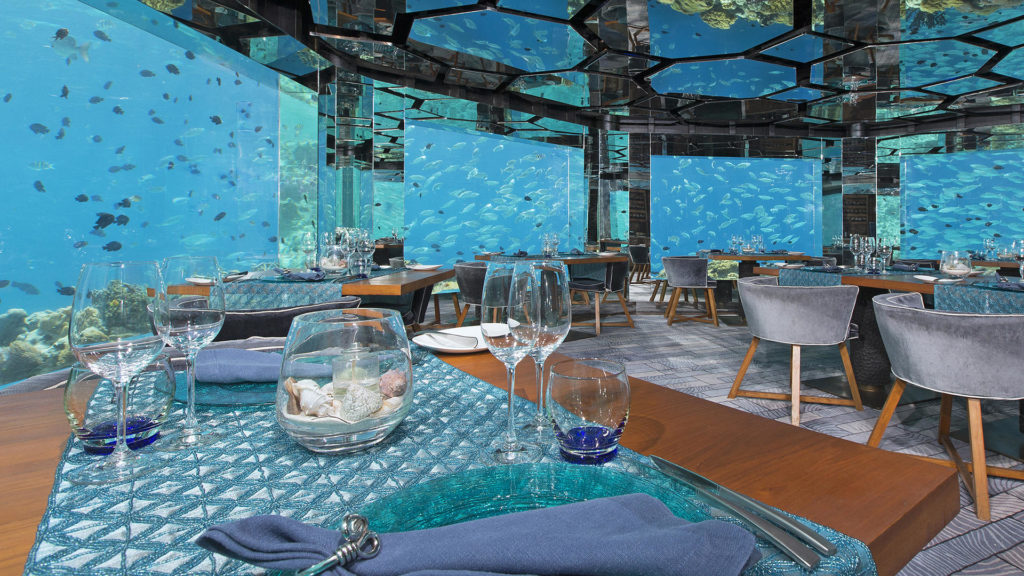 Ceremony Flowers
Flowers are a wonderful way to incorporate shades of blue and indigo into your wedding ceremony. You can add it to your own bouquet, the centerpieces, the floral décor or even boutonnieres. Although flowers are season dependent, you can speak to your vendors about how best to use this color in your floral décor.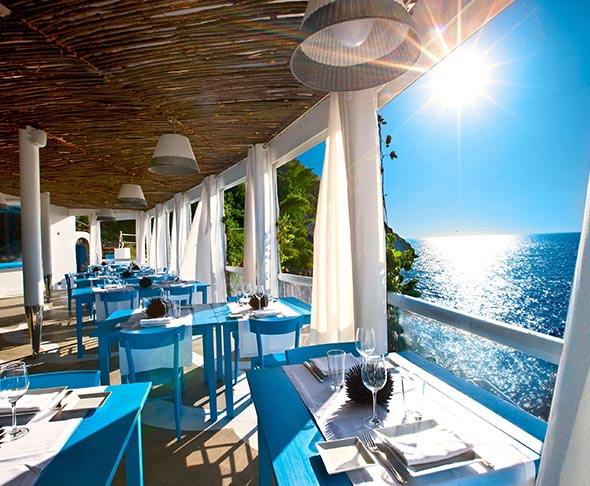 Rentals & Reception Décor
You can easily select your rentals for the reception based on Pantone's Color of the Year. Many service providers and vendors will cater to this trendy color and would be happy to provide you with Classic Blue rentals and décor. Think fairy lights to represent a starry night at dusk.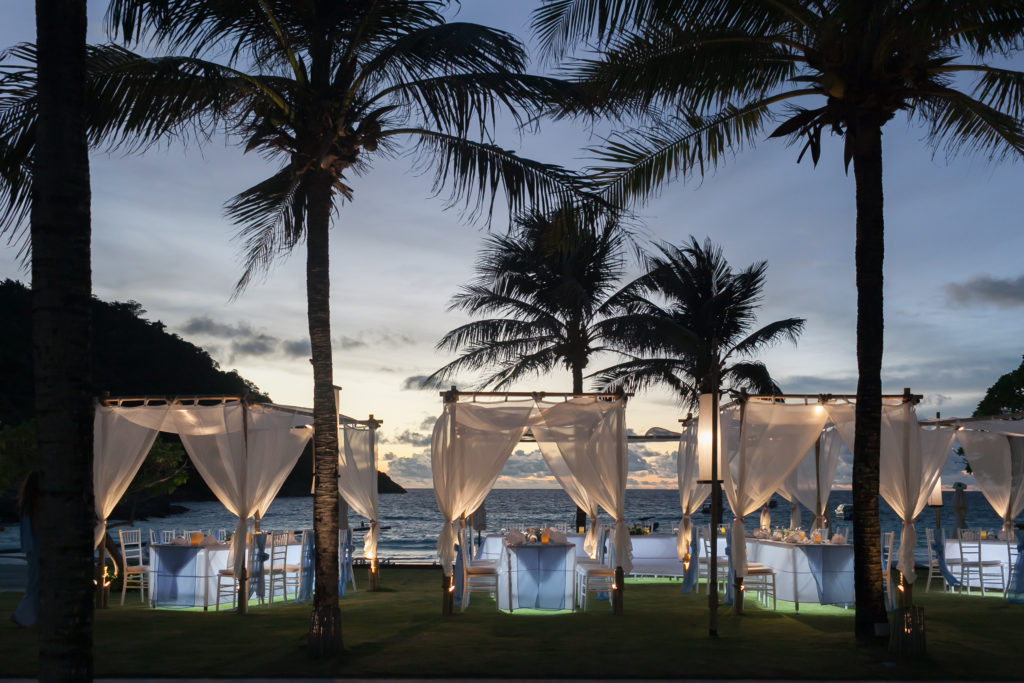 Pops of Color to Your Cuisine and Wedding Cake
A lovely way to add shades of blue to your cuisine is through drinks – we say Signature Cocktails. What a wonderful way to toast your union than with your own custom signature cocktail mix of Classic Blue. Of course, there are other ways to include it in your cuisine as well. Make sure to chat with your caterer and your baker as well as blue looks great on a decadent white wedding cake.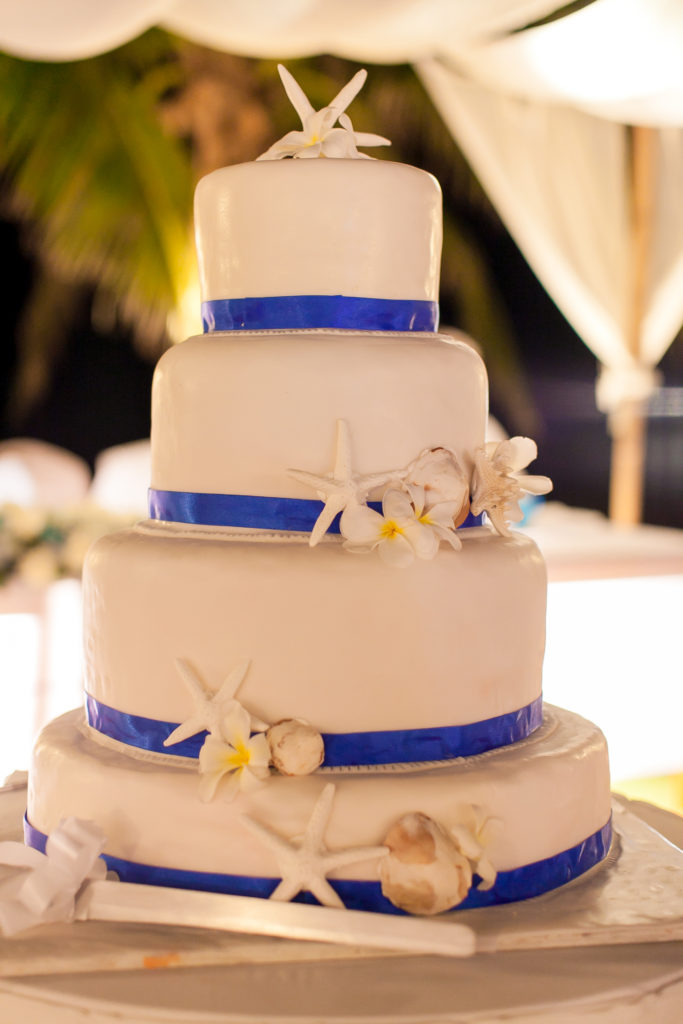 As you can see, there are plenty of ways for you to make this trending color work for your 2020 wedding. Be sure to turn to us for guidance along the way and rest assured our partner wedding planners can help make your Classic Blue 2020 wedding dreams a reality.