Top 5 Mistakes Couples and Wedding Planners Alike Make All the Time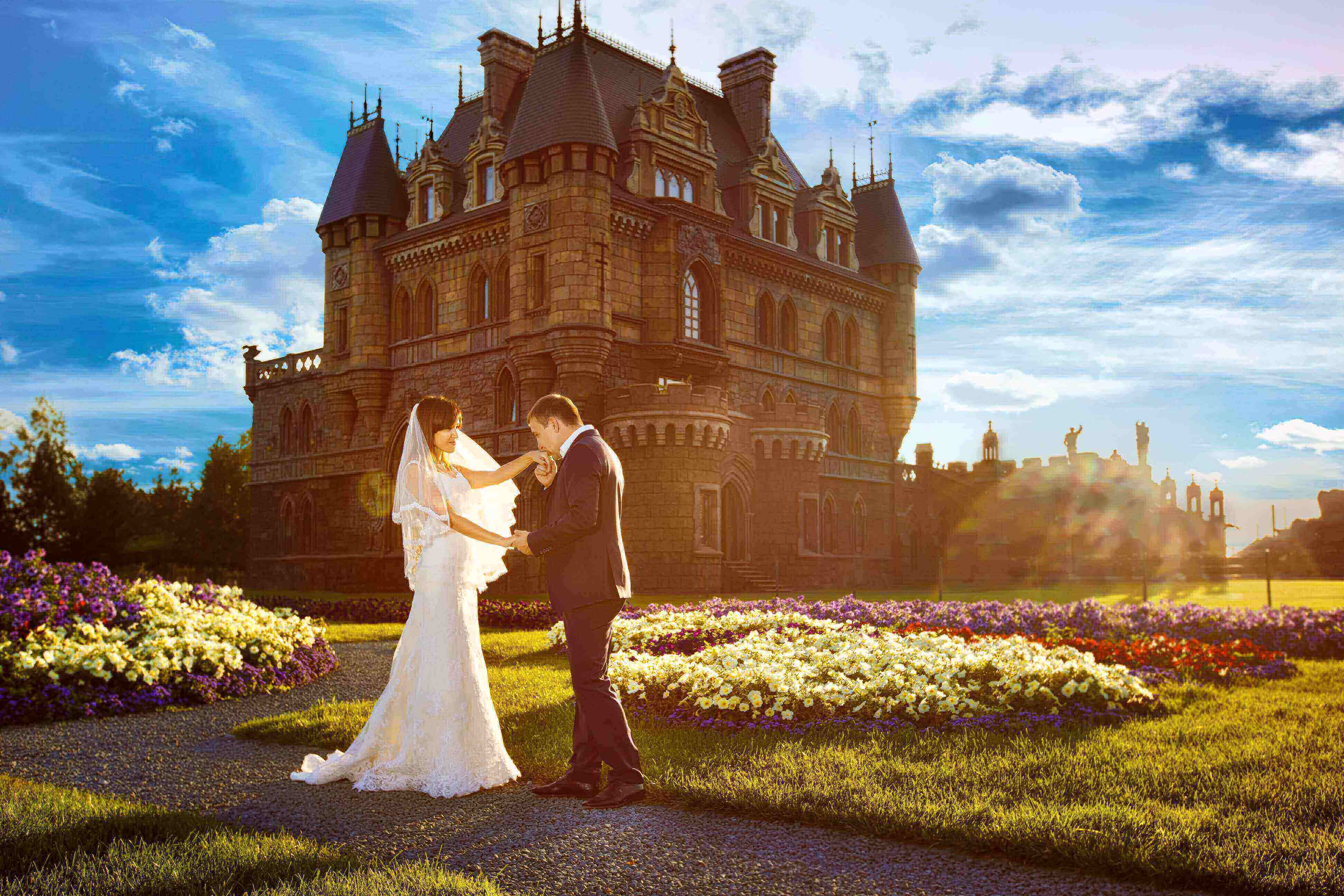 After the excitement of an engagement wears off, the time to begin planning a wedding arrives. Many newly-engaged couples tend to feel confused and overwhelmed about where to start. Everyone they know has an opinion, a preference or even a demand about what is expected. One way a couple can navigate the tricky experience of wedding planning is to hire an experienced wedding planner. But, what happens when the wedding planner makes mistakes too? Even the most talented wedding planners tend to stick with what they know. The traditional wedding formula may work for a reason, but the top mistakes both couples and wedding planners make is to not think outside the box.
Luckily, that's where our expert team at Wedaways thrives. We have all the knowledge, experience and contacts to help you avoid mistakes and plan the most incredible wedding. Our background gives us the confidence to help you be daring and plan a truly unique wedding. A wedding that aligns with your vision, a wedding that you have dreamed of for years and one the no one will ever forget. Whether you are engaged couple feeling slightly lost, or a wedding planner looking to step things up, you can rely on the Wedaways team for support.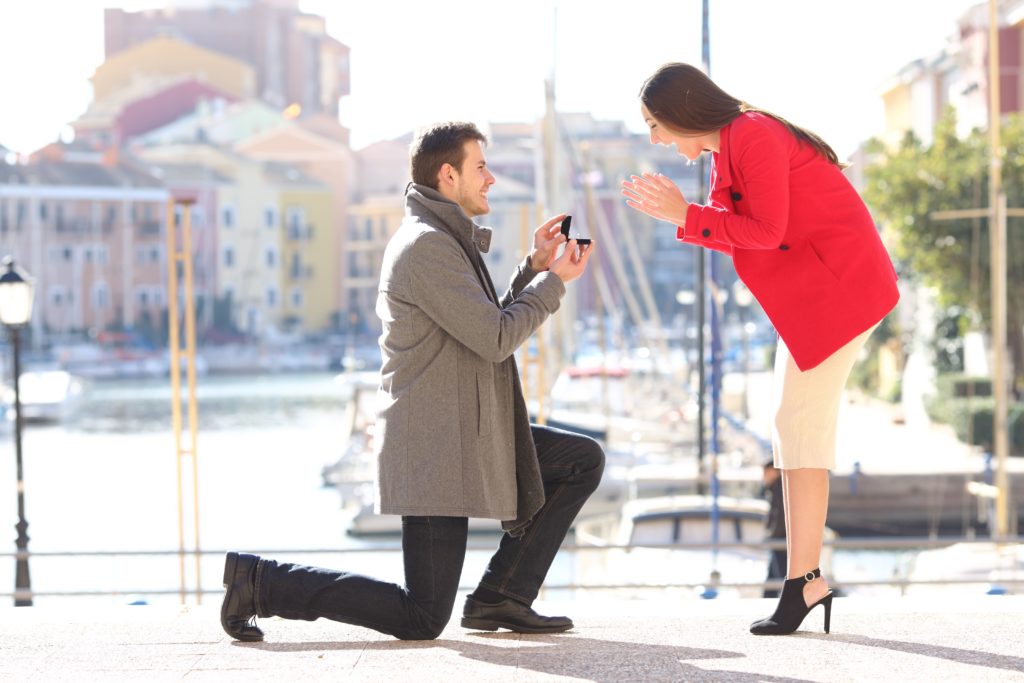 Mistakes Couples & Wedding Planners Should Avoid

There are plenty of mistakes that couples and wedding planners can make while planning a wedding. Most of them are easy to avoid. It helps when you can get advice from the experts at any time during the planning process. However, there are some less common mistakes that are harder to avoid. By taking these mistakes into account, you can easily plan a memorable wedding. Allow for some creativity and fun when planning a wedding and don't be afraid to try something new. A wedding is a celebration of two unique individuals who are uniting as a couple and their personalities should be reflected during both the ceremony and reception.
Our team at Wedaways has a lot of experience when it comes to travel and the wedding industry, so we are well aware of myths and assumptions people make about destination weddings. We have put together a list of the top five mistakes both couples and wedding planners make all the time. Especially, when it comes to destination weddings:
Mistake 1: Not Taking Advantage of European Wedding Destinations
Why do so many couples and wedding planners make this mistake? It's simple. They fear the unknown. However, the Wedaways team is here to tell you that there is absolutely no reason to miss out on having a magical destination wedding in Europe. For couples who want to do something different, stand out from their peers or just have a wedding that everyone remembers for years to come, Europe is the way to go. The popularity of European destination weddings has been steadily increasing. This trend has adapted and couples now move beyond the main European cities in favor of charming rural settings in unusual places. So, why do we suggest really considering that European destination you have been dreaming about? Because Europe has everything you need for a wonderful wedding. Besides the five-star hotels, incredible cuisine and modern amenities, you also have the cultural appeal and natural beauty.
Sure, there may be some challenges to planning a wedding in Europe such as the language barrier, cost, and distance for guests to travel, but don't let this discourage you. There are ways around these potential problems and Wedaways will guide you through the process. Couples and wedding planners alike can count on our support to facilitate destination weddings in picturesque countries such as Italy, Portugal, Ireland, Greece, or France.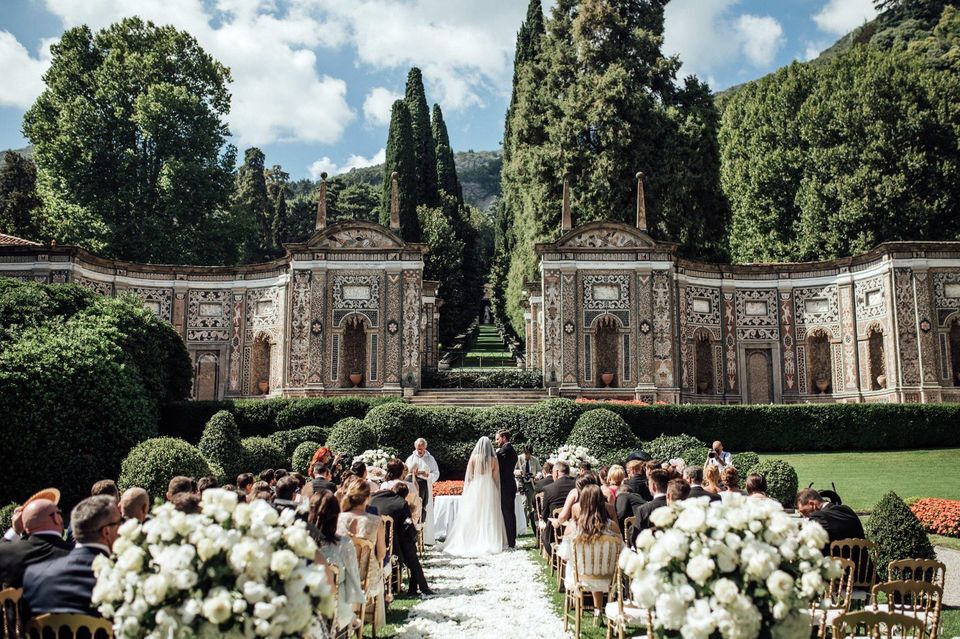 Mistake 2: Not Planning a Destination Wedding Because You Are Unfamiliar with the Region
Not being familiar with the country is no reason not to have a destination wedding. Truthfully, the mystery of an unfamiliar place is part of the appeal for most people.  A destination wedding is meant to be a romantic adventure. But, this doesn't mean that you must go into it blind. Turn to us for guidance and advice. We have years of experience as a luxury travel company and as wedding experts to help make your destination wedding unforgettable. Even, if you have never stepped foot in the region.  We know all the insider secrets such as where to take gorgeous photos and what extras the properties can provide for a truly magical experience.
This goes for wedding planners as well. If your clients want a destination wedding in an area that you have never visited, turn to us for assistance. We would be happy to refer you to a local planner in the relevant region who can provide on-site support. Best of all, you know that you will be dealing with another talented professional who has already been vetted by our team. By having someone at the destination, you don't have to worry about communication problems caused by language, time zones or about sourcing and approving vendors.
Mistake 3: Not Including Wedding Planning Services in the Budget
This is a critical mistake that couples often make. Although you could probably DIY your wedding without a wedding planner, it just isn't a good idea. Not even for a small local wedding in your hometown. Planning a wedding takes a lot of time and effort. Most couples find it to be a difficult experience even with the help of a professional wedding planner. So, don't put that kind of pressure on yourself. Make sure that your total budget factors in wedding planning services. This is a vital requirement, especially for a destination wedding. We know that setting and keeping a budget is difficult when you have so many wonderful ideas for your wedding. So, we have created a guide on how to calculate a destination wedding budget to help you include all the important costs.
Local wedding planners who are assisting a couple to plan a destination wedding should also consider additional costs such as travel. One thing that could increase your rate and affect your client's budget is engaging the services of an on-site wedding planner to help you at the destination. This is something that you need to keep in mind and budget for or include in your quote. Reach out to Wedaways in advance so that we can connect you to an expert at the relevant destination. This will allow you to determine a more accurate rate which you can then provide to the couple for their budget calculations.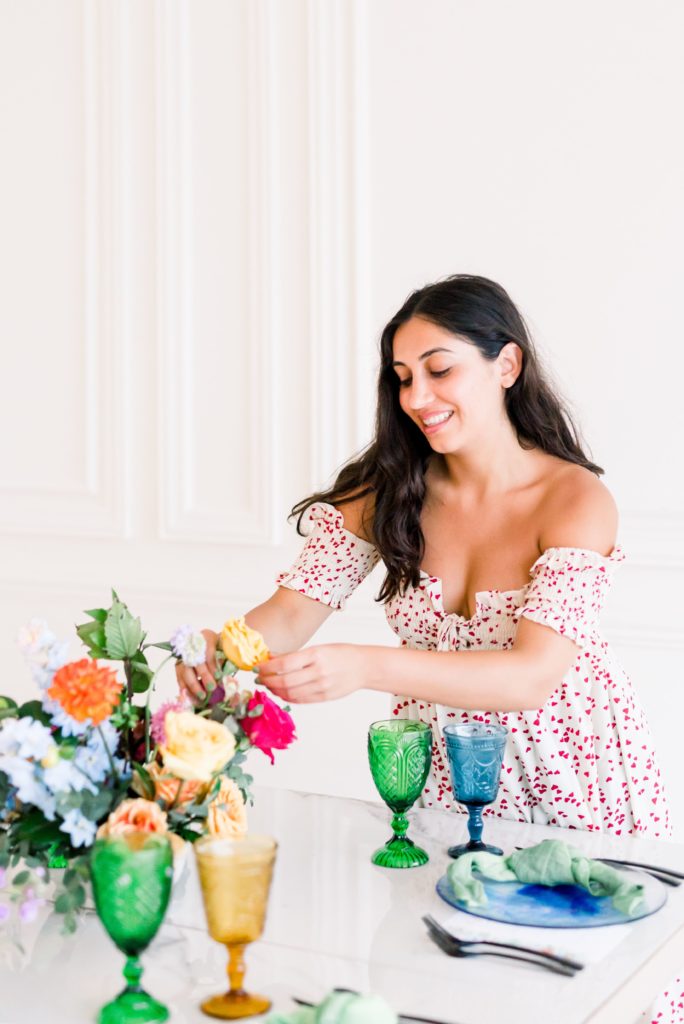 Mistake 4: Forgetting That Guests Pay for Their Own Rooms
When it comes to a wedding (both local and destination) it sometimes seems like the costs just keep heaping up. Every aspect of the event requires deposits or upfront payments. Subsequently, it can feel as if your entire budget gets used up in an instant. But everyone involved should remember that there are certain things that the couple just aren't obligated to pay for. Such as hotel rooms for their guests. This is generally not your responsibility, even if you are having a destination wedding. However, if it is within your budget to support your guests, you can definitely do so.
Since travel and accommodation are required to attend a destination wedding, make it convenient for guests. Couples or their wedding planners should make sure that they arrange hotel room blocks well in advance. This ensures that there is accommodation for all the guests and that the rooms are locked in at the standard rate agreed upon. We created an easy to use guide answering all your questions about Hotel Room Blocks as well. Couples can also contribute a certain amount or percentage to the room block to help buffer the cost. In this way, they can ensure that all guests are on the same property for the duration of the wedding celebrations. Although there is no obligation for the couple to pay for guest rooms, they can definitely assist their guests if at all possible.
Mistake 5: Not Embarking on a Pre-Planning Trip
For anyone planning a destination wedding, taking a pre-planning trip is a great idea. Couples who want a wedding in a certain destination may not have been there personally yet. We believe it is a good idea to take a trip to the area in advance in order to determine suitability. A destination may seem perfect for an outdoor ceremony in theory but have unpredictable weather. These are things you just wouldn't know without first visiting. This knowledge can be used accordingly to ensure that your venue has a backup plan in case of bad weather. Of course, using Wedaways to enlist the help of a local planner will also help you avoid such issues. But, you will only know if a destination feels right for you and your partner after spending some time there.
Local wedding planners who are helping couples plan destination weddings may also consider taking a trip to the destination to view the venue or meet with vendors. Make sure to consider travel costs such as these before providing a quote though. Regardless, taking the time to travel to the destination and getting familiar with a place is an excellent idea. Turn to us for every part of your wedding, even the pre-planning trip. Wedaways can help arrange meetings with planners, venues, vendors and more during the pre-planning and location scouting phase. Not only do you get to take a fun trip and see more of the world, but you make sure that everything is perfect for your dream destination wedding.
Bonus Mistake: Not Engaging Expert Services
There is absolutely no better way of ensuring a perfect destination wedding than to partner with Wedaways. We are your secret weapon in the travel and wedding industry. We know the mistakes couples and wedding planners make and will help you avoid them. Wedaways is a labor of love and the creation of a dynamic mother/daughter duo who both have years of experience in the wedding and travel industries. Our ultimate white-glove service provides couples and wedding planners with everything they need for a destination wedding. Best of all, we love what we do and are happiest when helping couples plan their special day. Couples and wedding planners alike can reach out to us for various services such as:
Securing hotel room blocks
Travel concierge services
So, what are you waiting for?