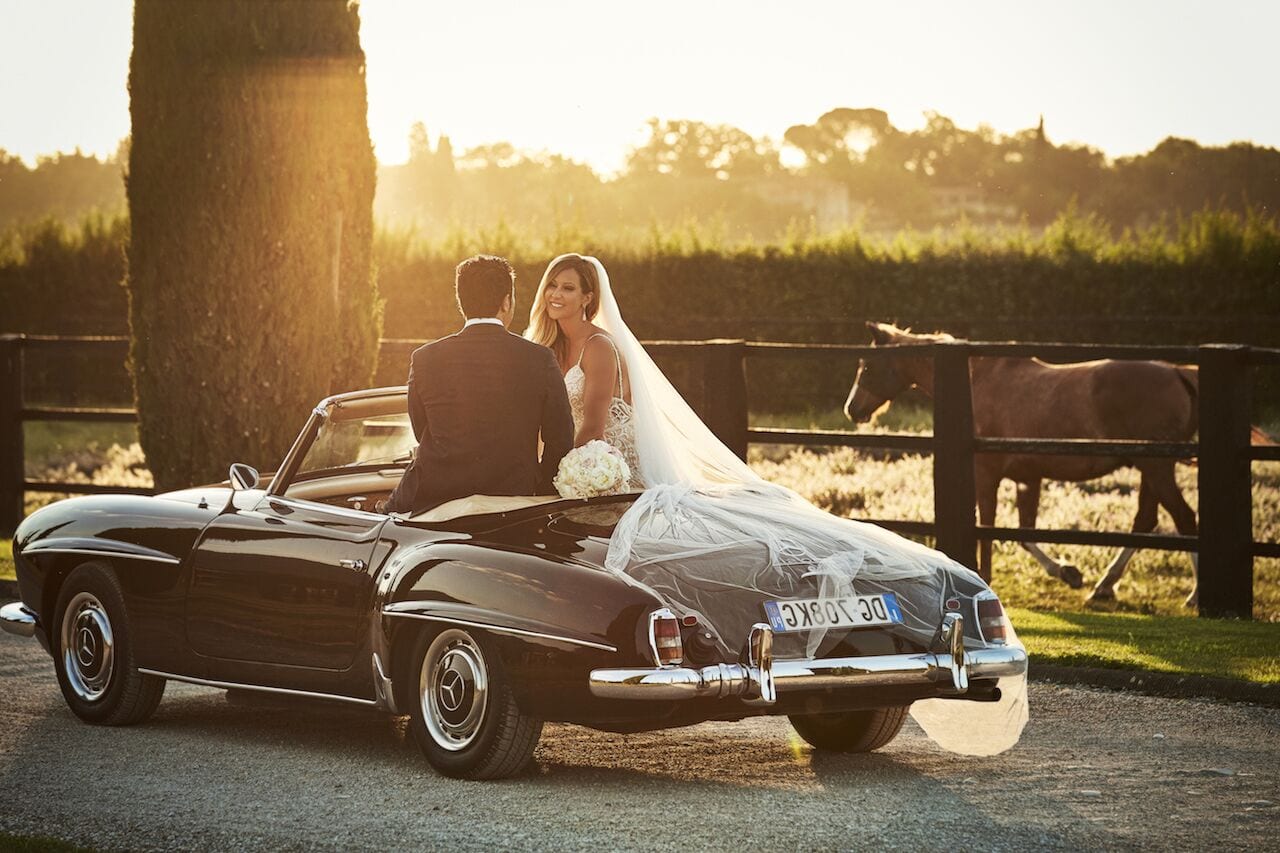 You've put a lot of thought into arriving to your nuptials in style. So here are six fun wedding getaway car ideas that after months of planning and a night full of celebrating, will make for a truly dramatic departure! And not to worry, there are rental companies worldwide that have these sweethearts at-the-ready just waiting for you!
Elegant and timeless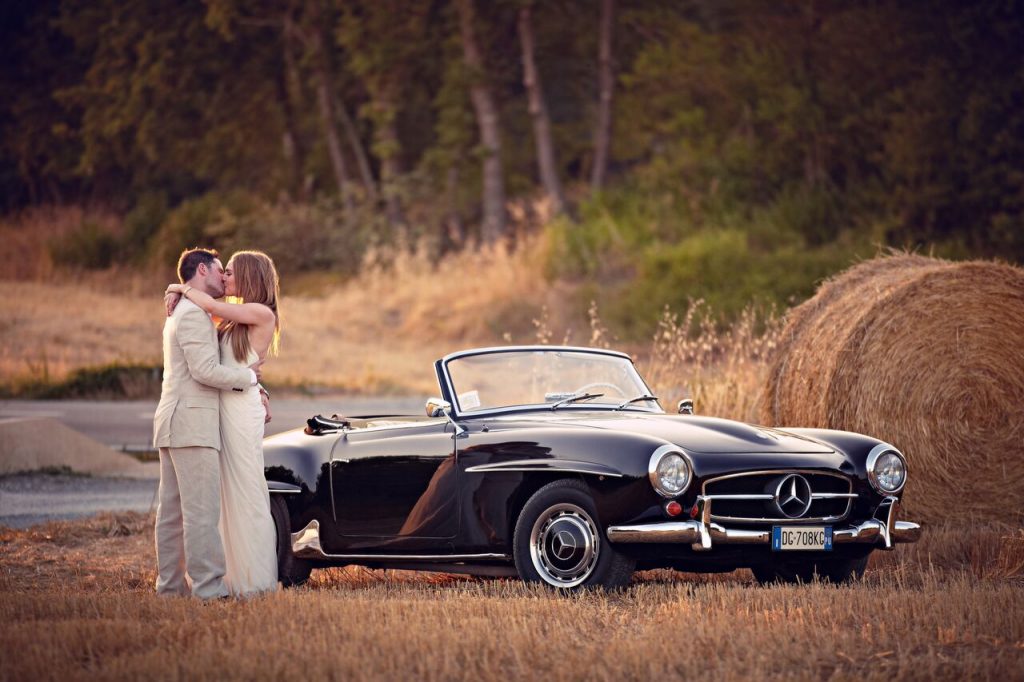 Mercedes is classic and black is timeless. Whether you marry in an Italian countryside or the rolling hills of Napa Valley, you'll ride in style in this set of wheels.
Simply old school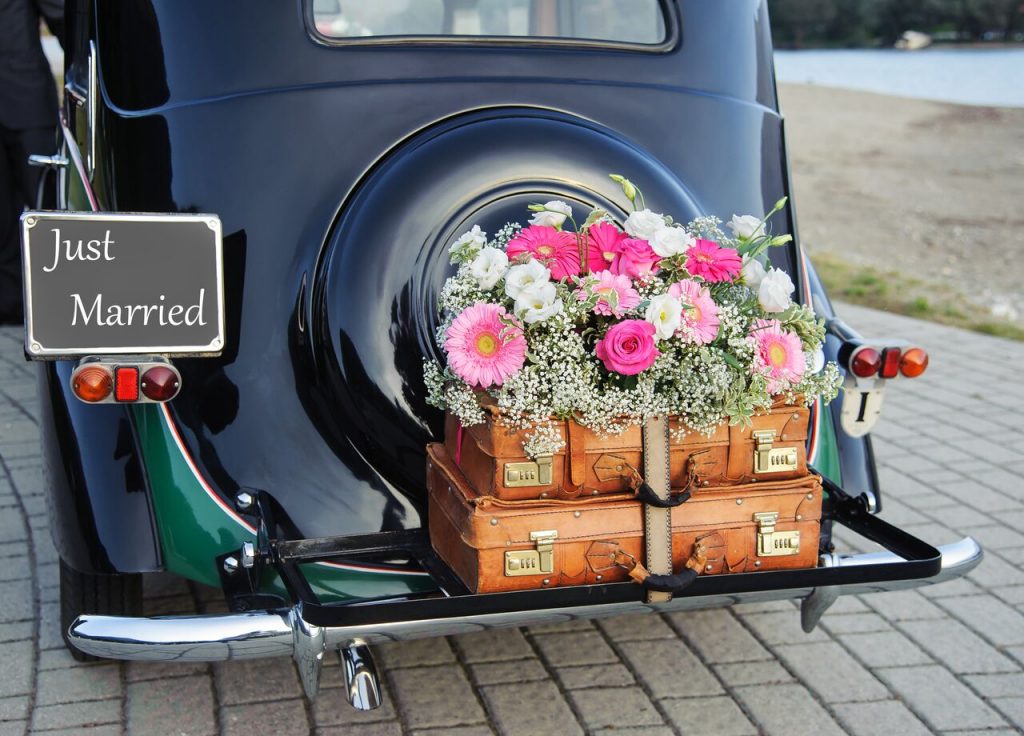 Drive off in a vintage, floral-adorned showstopper, this roadrunner complements all wedding styles.  You'll have the locals running after you!
Droptop, why not?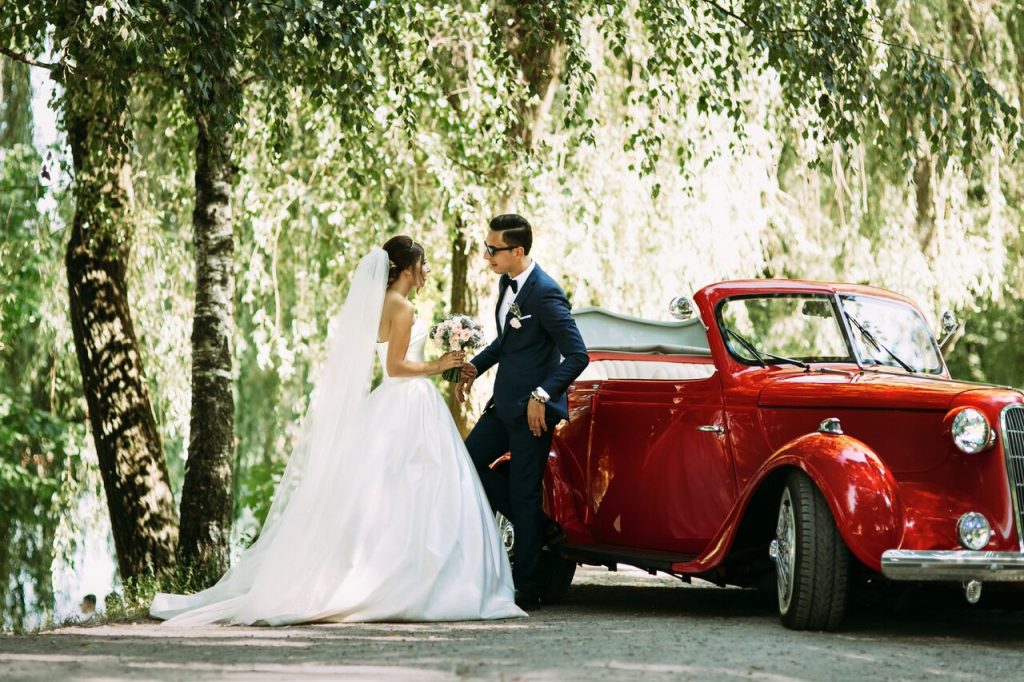 A convertible is not only so fine for photos, it'll make your final goodbye feel like a royal sendoff as you wave to your friends and family.  This candy apple red flatters every bridal couple.
A little Bond?
It's the biggest day of your life, so hey Mr. or Ms. Wonderful, splurge on a sexy little number.  It's your Jaguar after all, even if only temporarily.
Sweet & Petite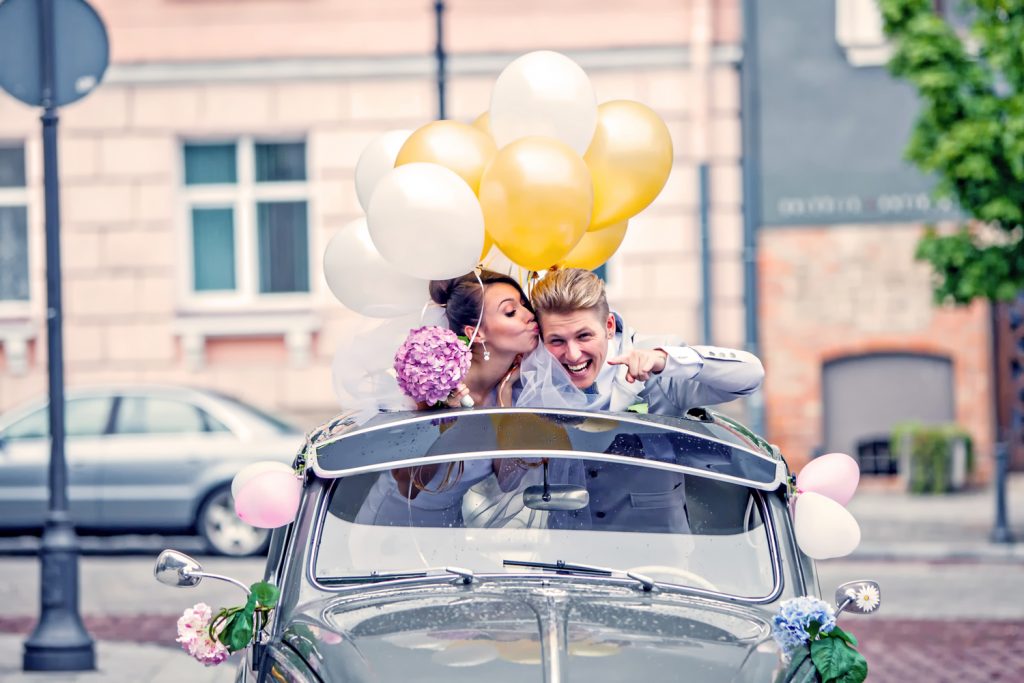 After all, it's just you two!  A classic VW should do the trick just fine! Maybe add some balloons for fun!
California dreaming
Something borrowed
Depending on where you wed, finding a spectacular getaway car may be challenging. If Wedaways is in on the planning, don't worry, we've got you covered! If not, you can always dress up your everyday ride or borrow from a friend who's a collector. Add some flowers within the similar color scheme of your wedding and small accents like ribbons, and what about those tin cans trailing from the bumper?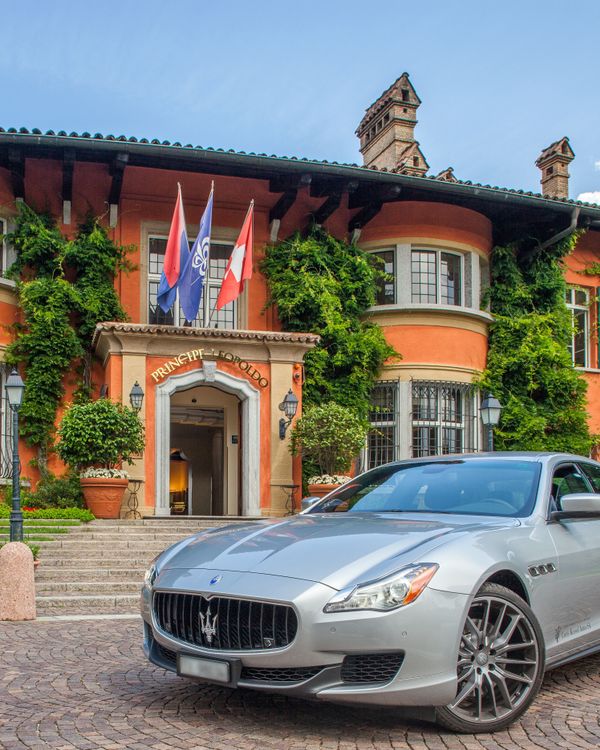 Wedaways' Swiss dream destination in Lugano has a Maserati wedding getaway car or two to make the day (or night) extra special.  Check it out here.
Happy planning!