18 Breathtaking Outdoor Wedding Spaces that Inspire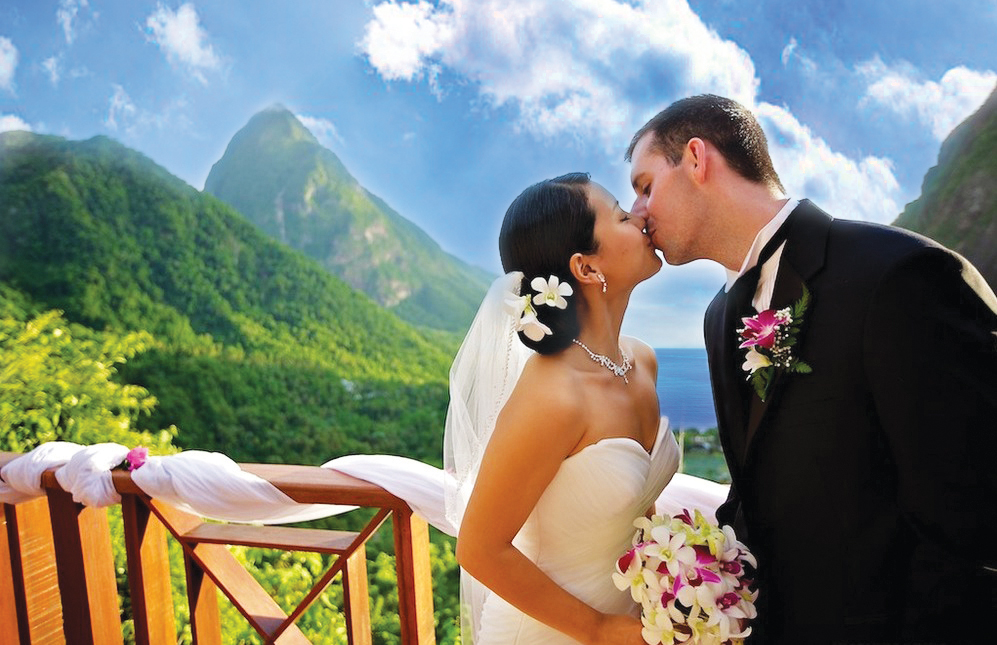 Just like people, wedding venues come in a wide variety of shapes and sizes. Whether you're looking for a small and intimate venue or a sprawling property with many event spaces, finding the ideal wedding venue comes down to a number of factors. Ultimately, your choice comes down to personal style, the season and of course, your budget.
We're filled with thoughts of gorgeous outdoor wedding spaces year-round. Whether it's cold weather or warm weather that inspires you, there's something magical about stunning natural scenery as the backdrop to your big day. Perhaps we'll get you dreaming of an enchanting midsummer wedding with a long day of sunshine stretching into the evening. We may even convince you to consider the beauty of spring complete with flowers blooming everywhere. Or, you may be enthralled by the bright fall colors and crisp but cozy feel in the air. But, even if a winter wedding is on the cards, you may want to escape the cold and have an outdoor event in a seemingly eternal summer destination.
Regardless of the season, an outdoor wedding space is more than possible; especially when planning a destination wedding. Best of all outdoor spaces are naturally filled with organic décor and can be completely transformed with minimal effort or expense.
To get you dreaming of your 2020 wedding, we have compiled the ultimate list of outdoor wedding venues that inspire. Combine these venues and spaces with the top 2020 trends and you're sure to have a memorable wedding!
Thailand Outdoor Wedding Spaces
We love a beautiful beach wedding. Saying your vows at sunset as the sea breeze cools down your guests – a comfort in the tropical weather. That's why we get so excited when our couples want a destination wedding in Thailand. It's exotic and super luxurious. Check out these properties that all have outdoor wedding spaces that will inspire you:
Belmond Napasai
Belmond Napasai in Koh Samui Thailand is a secluded beach resort set on a hill overlooking a private beach. The property set within a grove of cashew trees has seventeen acres of lush tropical gardens with luxury villas dotted throughout. Couples can choose from their various outdoor wedding spaces such as the secluded beach, the manicured lawn or the magical Secret Garden.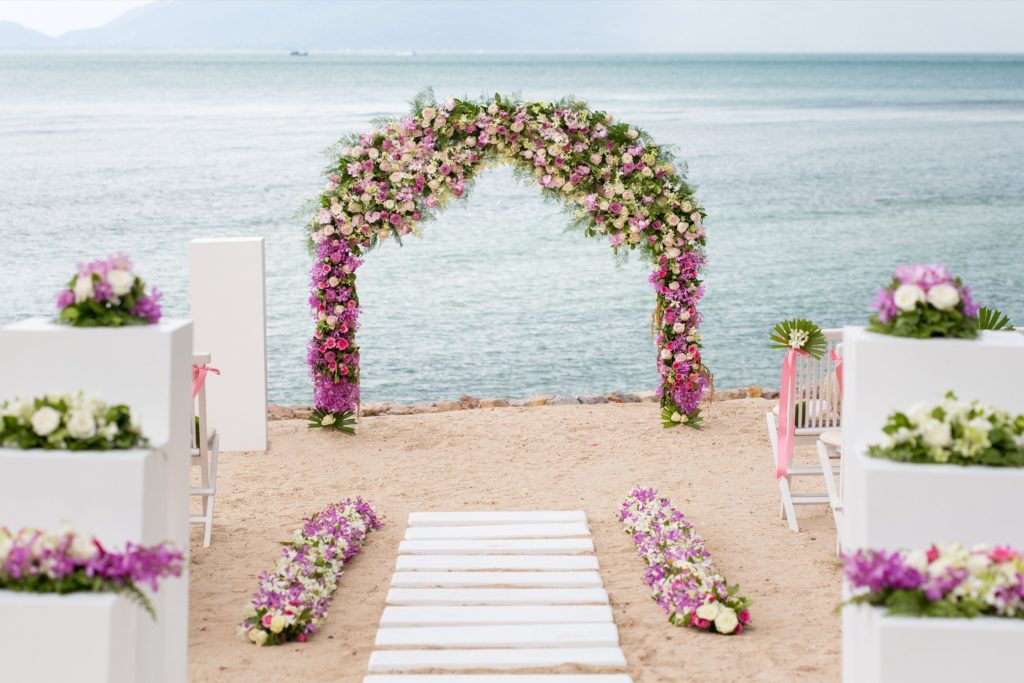 Nikki Beach Resort
Nikki Beach Koh Samui Beach Resort & Spa has the most serene setting on the beachfront overlooking five of the surrounding islands. The property is perfectly suited to outdoor weddings and the ambiance is enhanced during sunset as cocktails flow and music plays from the sunken DJ booth by the pool – perfect for a lively couple. Choose between the gorgeous garden and their private beach area for your celebrations.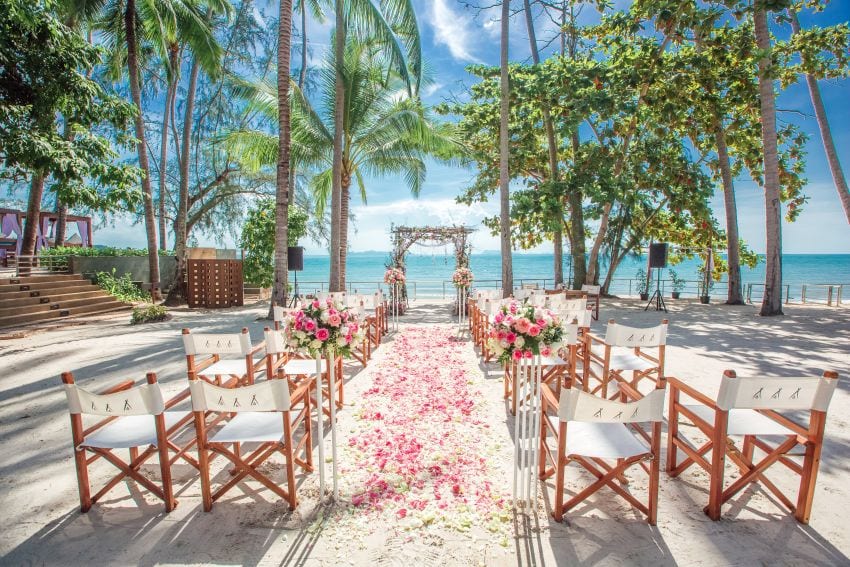 The Racha
The Racha Resort can be found in one of the most stunning destinations in the world. Just south of Phuket is the Andaman island of Racha Yai where you can this eco-chic luxury resort. The Racha is a sanctuary for the mind, body and soul and the perfect place to start your marriage. The grounds of this resort are extensive and there are plenty of outdoor spaces to choose from.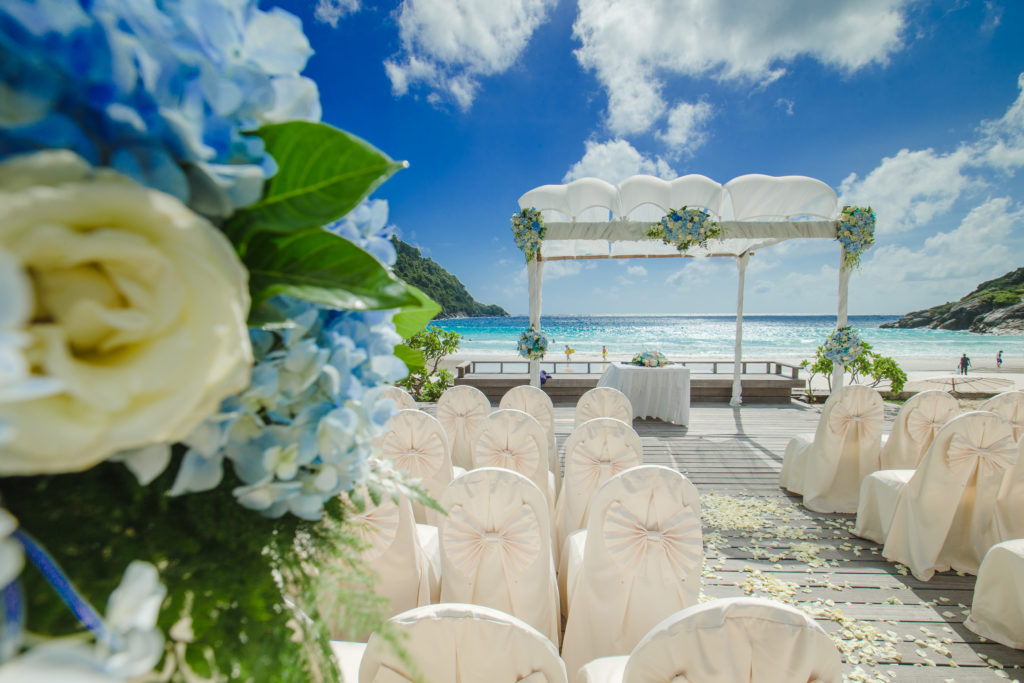 Bali
Fancy a one-of-a-kind ceremony in one of the most breathtaking islands in the world? Then, you need to get married in Bali. Bali is one of the most Instagrammable destinations ever, so just imagine how good your wedding photos will look.
Belmond Jimbaran Puri
Belmond Jimbaran Puri is a magical spot for wedding celebrations due to its lush landscape. Walk hand in hand across pristine white beaches and admire sweeping views of the sea as you celebrate the most important day of your life with loved ones. Couples can even opt for an authentic Balinese on the tranquil Tunjung Beach or something more traditional in the gardens.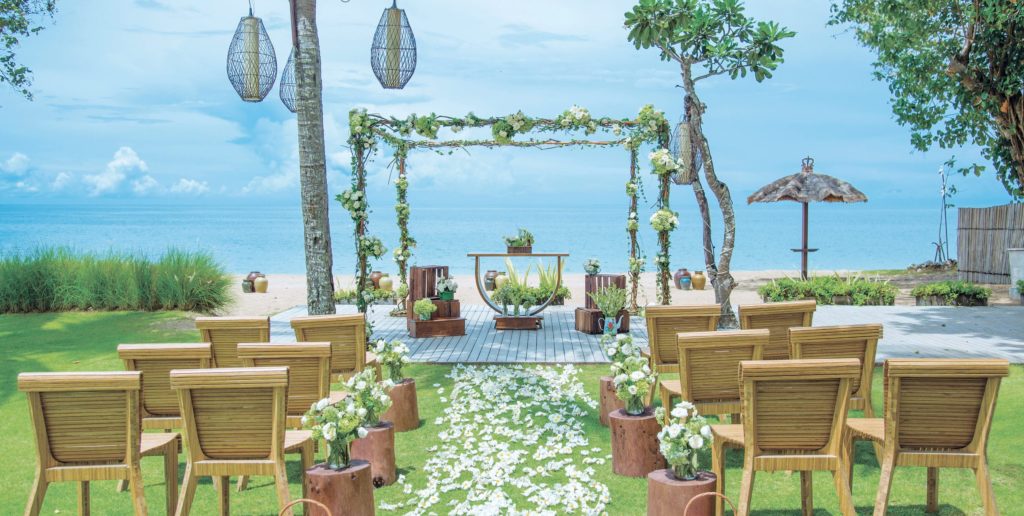 Mexico Outdoor Wedding Spaces
Mexico has long been a firm favorite for dreamy destination weddings and for good reason. Romantic beaches, lush gardens, and the perfect weather attract couples all year round. These properties are the ideal venues to make use of the pleasant weather and lovely outdoors:
Las Alamandas
Las Alamandas is a luxury boutique hotel that is located in the heart of Costalegre, Jalisco in Mexico. The entire property offers bright splashes of colors that form a lovely backdrop for any wedding. Inside its own private nature reserve, the resort offers secluded beaches, lakes, a river, panoramic views of the coast, verdant gardens and expansive lawns. This gives couples plenty of options for outdoor wedding spaces.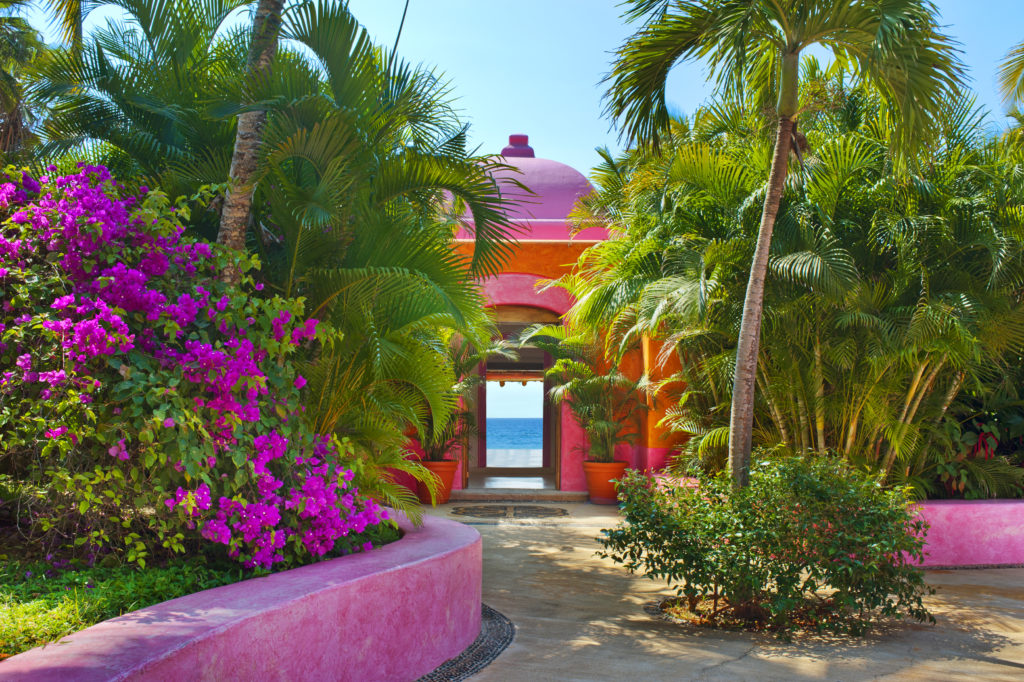 Jashita Tulum
Jashita Tulum is a small luxury boutique hotel situated on the beachfront of Soliman Bay in Tulum on the Riviera Maya. The intimate property surrounded by nature offers a romantic outdoor terrace for weddings. It is a lovely place to bond with friends and family away from the bustle of everyday life.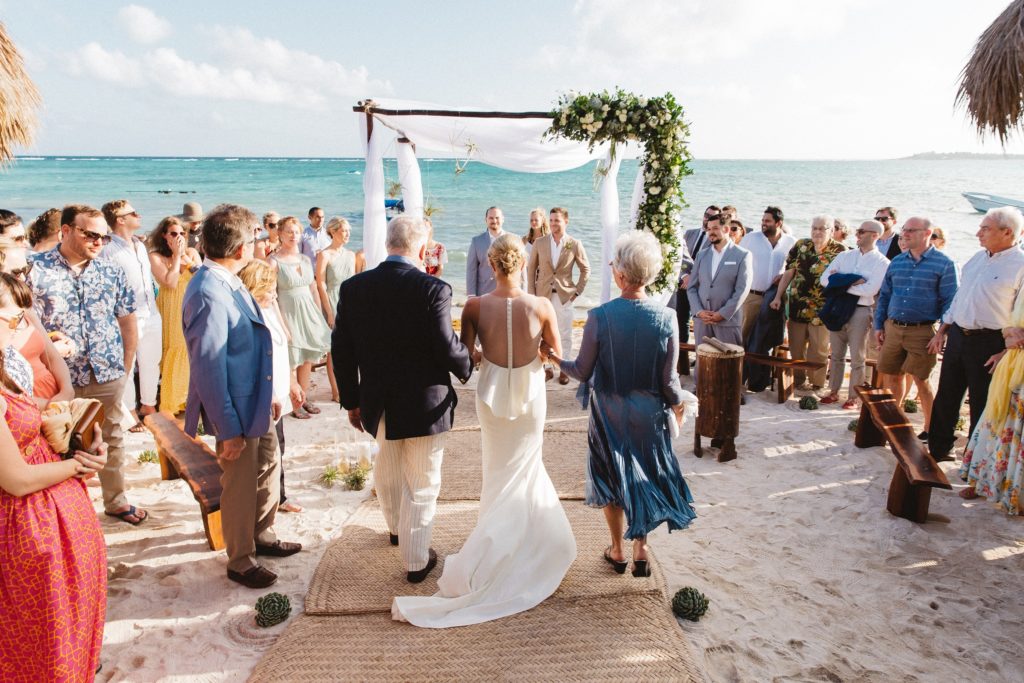 Morocco Outdoor Wedding Spaces
Do you have your sights set on a simple yet sophisticated garden wedding in an exotic country? Then, Morocco is the destination for you. Marrakech, in particular, has a wide variety of exciting venues to marry; especially in inspiring outdoor spaces.
Ksar Char Bagh
Ksar Char Bagh member of Relais & Chateaux is an exquisite wedding palace in Marrakech Morocco. Set in the heart of a palm grove, this palatial estate is a sight to behold. The Moorish architecture, palm-lined pool area, and unique spaces create a sense of mystery and add to the ambiance of this soulful place. There are many special outdoor spaces in which to have events such as the Olive Grove, Terrace or Garden.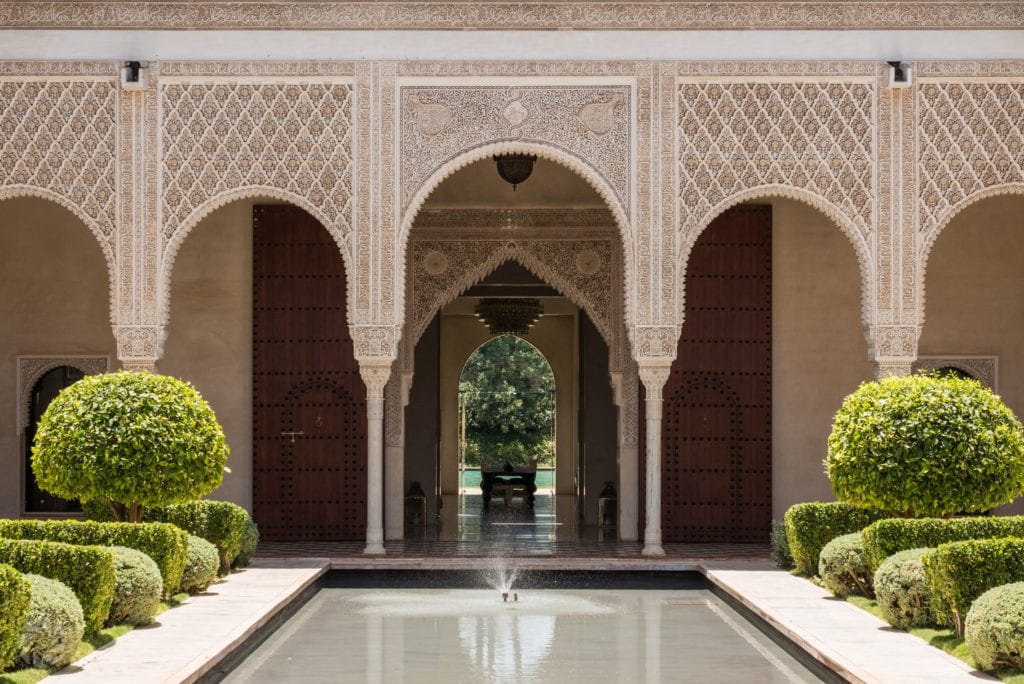 Le Palais Paysan
Le Palais Paysan is an idyllic hideaway just outside of Marrakech in Morocco. The striking landscape has several layers to it and the geometric structure of the hotel cascades down it. Consider having your wedding celebration next to the infinity pool accessed via a winding rock stairway. It's a magical destination to dance the night away under the stars with all your loved ones.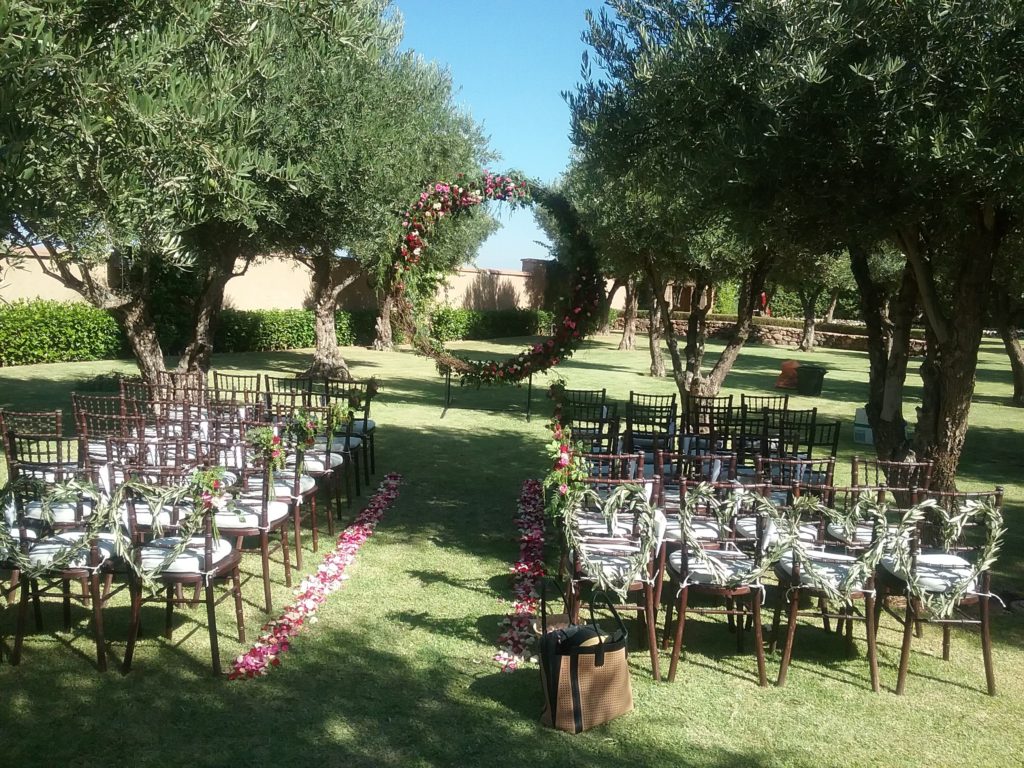 Palais Namaskar
Palais Namaskar is a grand palace in the Moroccon desert and a superb choice for a luxury destination wedding. The property has massive grounds connected by walkways that seem to float over a large natural lake. Both interiors and exteriors are opulently decorated according to the Feng Shui philosophy. Celebrate out by the huge surrounded by bright flowers and flickering candlelight.

Italy Outdoor Wedding Spaces
There is no shortage of unique luxury wedding spaces in Italy. Many of the stunning regions have the most incredible outdoor wedding spaces. Let these properties inspire you to dream big and plan an outdoor wedding celebration in Italy.
Casa Angelina
Casa Angelina is an ultra-chic, adults-only hotel perched on the edge of a cliff in Praiano on the Amalfi Coast. This is the venue for intimate wedding ceremonies with just close family and friends. You can expect both a ceremony and reception with breathtaking views of the sparkling blue of the Mediterranean Sea from the Grassed or Rooftop Terrace.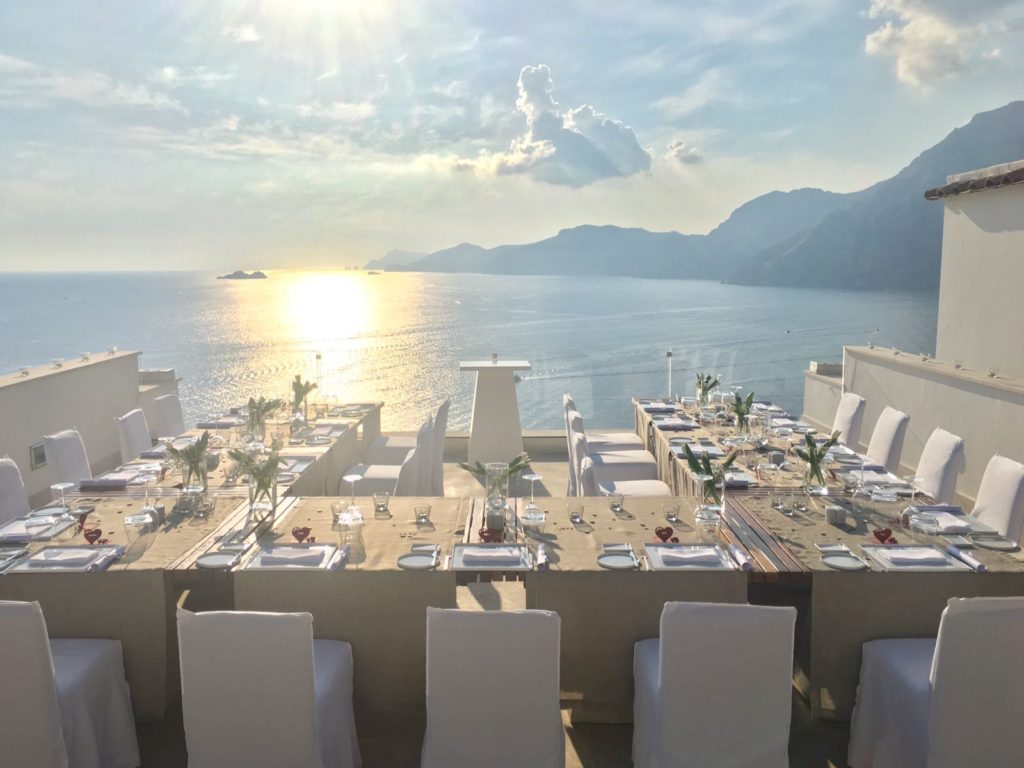 Hotel Caesar Augustus
Relais & Chateaux Caesar Augustus is situated on the cliffs of Anacapri overlooking the scenic Bay of Naples. The views are a true treat from this cliff edge resort and you can admire them from every window, balcony or terrace. You can get marry al fresco at sunset on one of the sea-facing terraces or by the love infinity pool – what an unbelievably romantic place!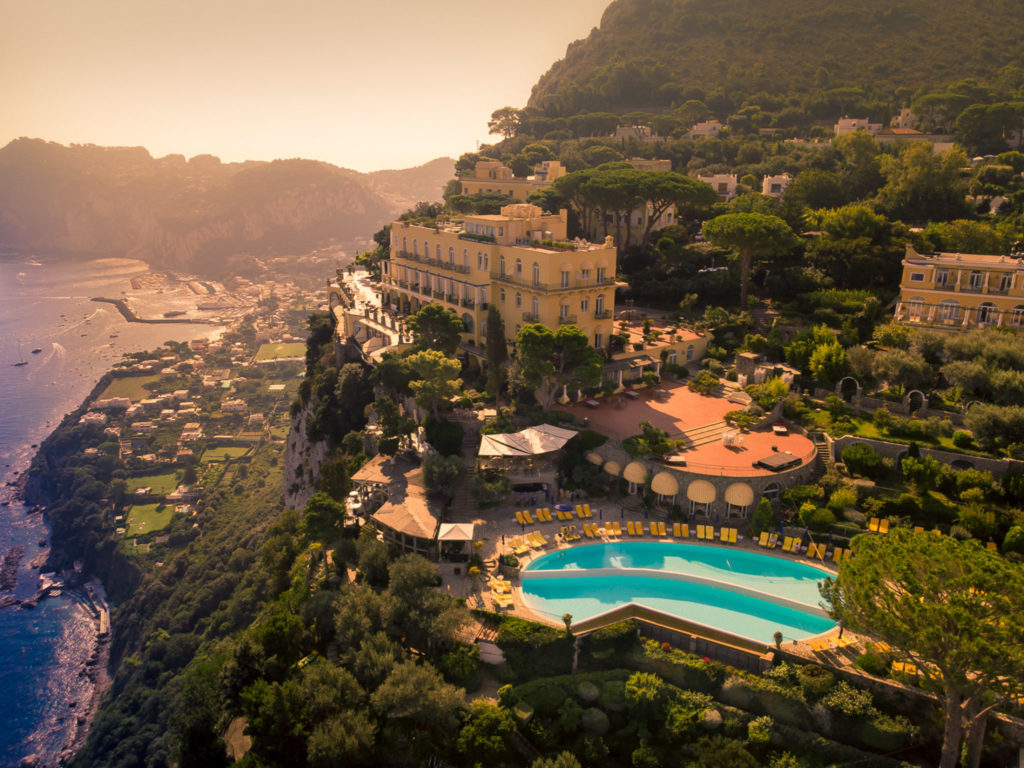 Castello di Velona
Castello di Velona is a Tuscan venue situated on the hillside near Montalcino in Italy. As it's a restored 10-century castle it offers couples a truly fairytale destination wedding experience. There are numerous outdoor spaces to choose many of them on terraces throughout the expansive property.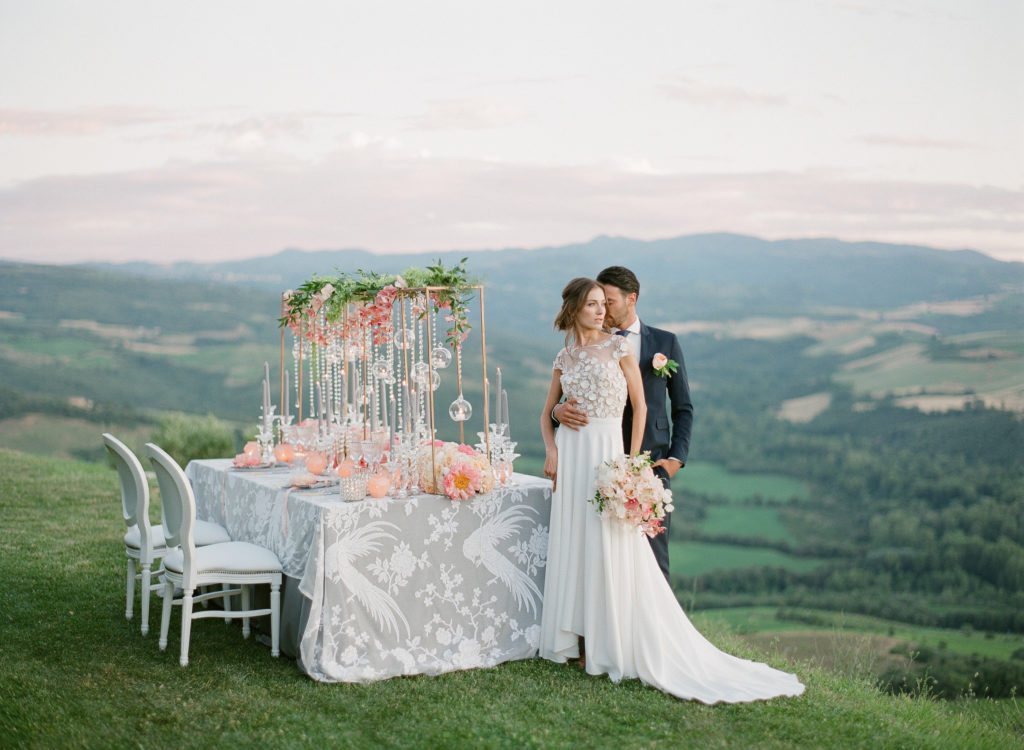 Hotel Le Fontanelle
Hotel Le Fontanelle well placed in the Chianti region of the Tuscan countryside between Sienna and Florence. Wedding ceremonies and receptions can be held in strategic spots within the gardens for exceptional views of the surroundings. The peaceful environment creates a romantic atmosphere and a magical ambiance.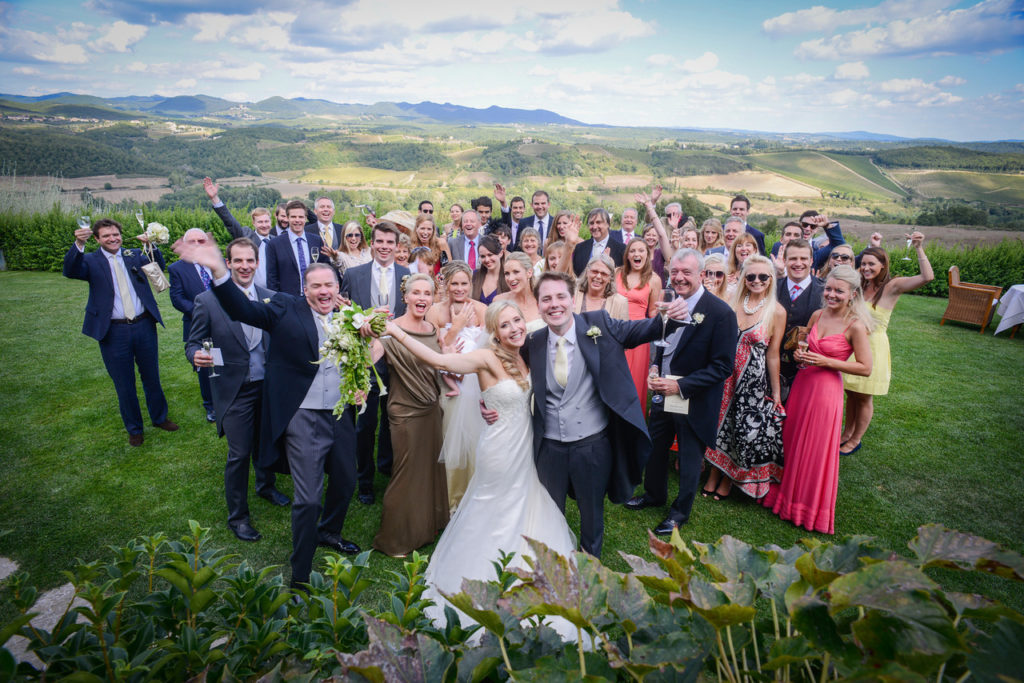 Borgo San Felice
Borgo San Felice is rather special as the wedding property in Siena Tuscany includes the entire medieval borgo (hamlet). This includes the wedding chapel, piazza and more. As a result, you and your guests can enjoy an authentic Italian wedding experience in the most picturesque setting. Here, you will have a wide choice of inspiring outdoor wedding spaces for your big day.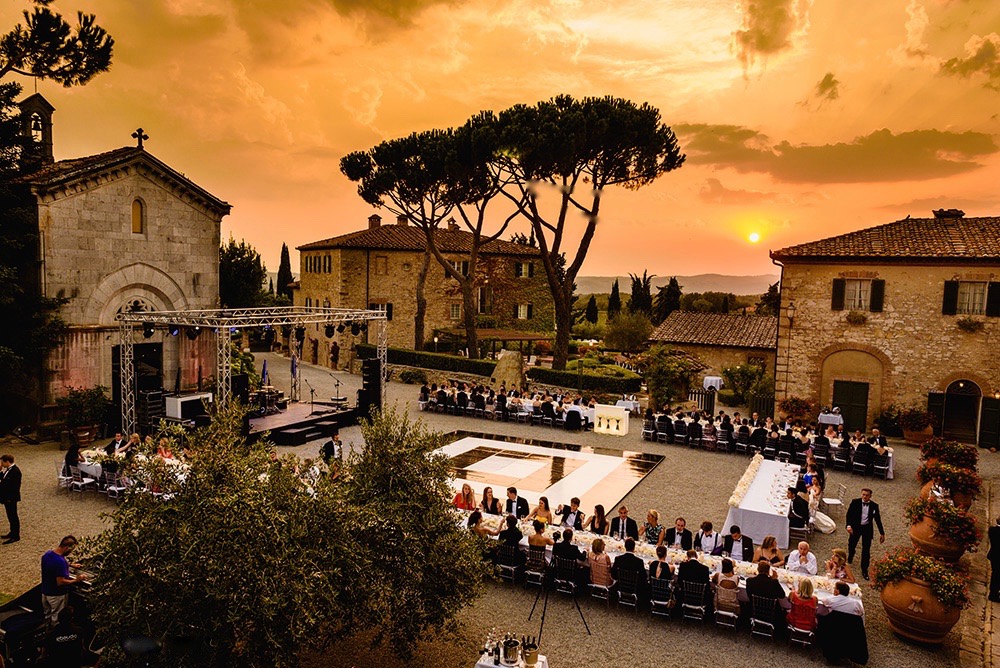 Greece

Greece has always been a top destination wedding choice for couples looking for amazing outdoor venues. The beautiful country has lovely locations both on the mainland and islands. For a lovely outdoor space on the largest island in Greece consider this property.
Abaton Island Resort
Abaton Island Resort & Spa on the beautiful island of Crete is a lovely spot for a beach wedding. There are a variety of venues for you to choose from but the mesmerizing ocean and pristine coastline appeals to most. However, this property even has an outdoor Amphitheatre to use for small weddings.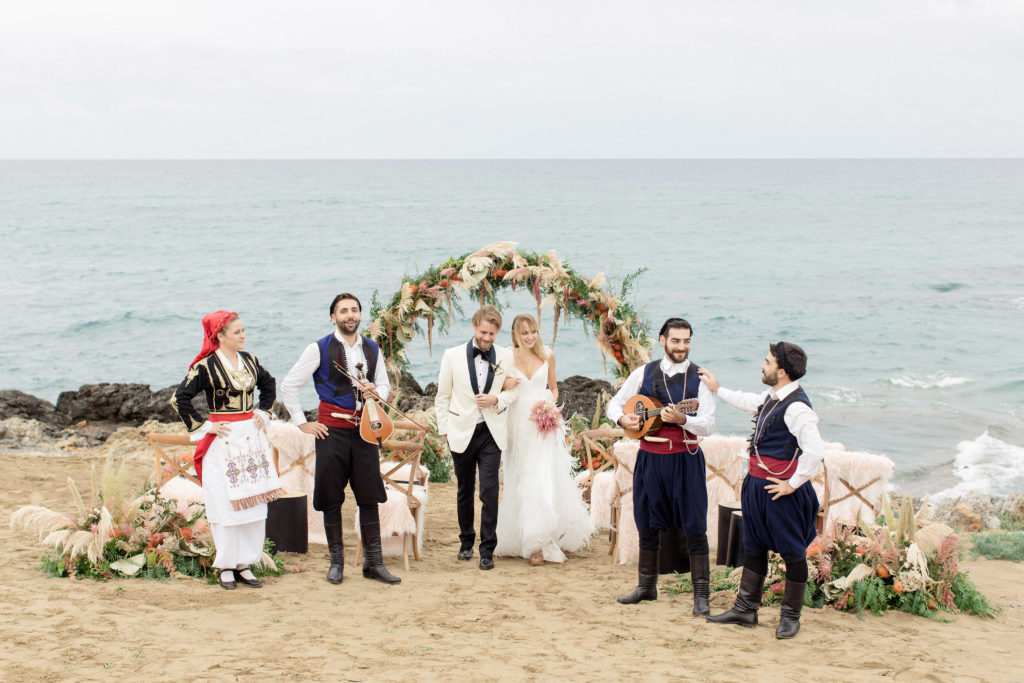 Bulgaria 
Bulgaria has a myriad of extraordinary natural advantages in the form of serene mountains, dreamy beaches, peaceful countryside, and vibrant cities. Dotted throughout the country are historical landmarks, palatial estates, luxury hotels, and pampering spas. For a stylish wedding why not consider the following venue.
Zornitza Family Estate
Zornitza Family Estate member of Relais & Chateaux is situated in the heart of the Melnik sands region in Bulgaria. The sunny region is well-known for its wine production making it ideal for outdoor events surrounded by vineyards. With a gorgeous estate full of vineyards, an eco-farm, lakes, a truffle plantation and views of the mountains spoiling you for choice when it comes to outdoor spaces.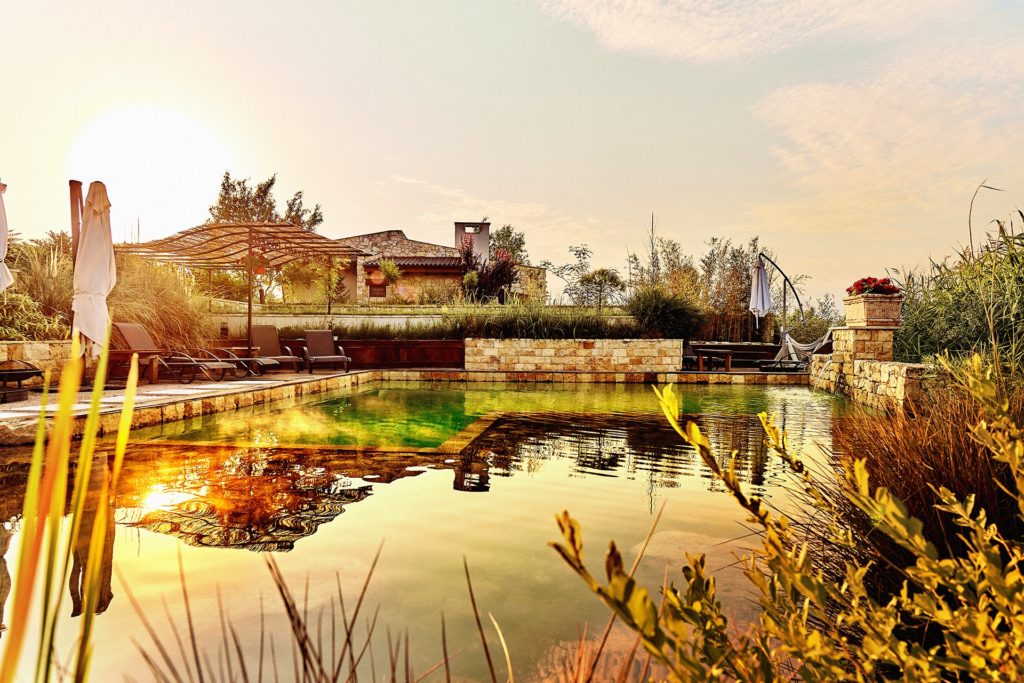 United States
The diverse and unique landscapes of the United States make it one of the top countries in which to marry. Not only can you have a destination wedding within the vast country but you'll be able to invite everyone you know as they won't need to travel across continents. If you're looking for something special choose this property.
The Lodge at Blue Sky
The Lodge at Blue Sky an Auberge Resort just outside Park City, Utah is an exceptional estate with 3,500 acres of lush farmland. Time spent here connects you to the wilderness, animals and other people sharing the space. This is definitely a wonderful spot for couples who love the great outdoors.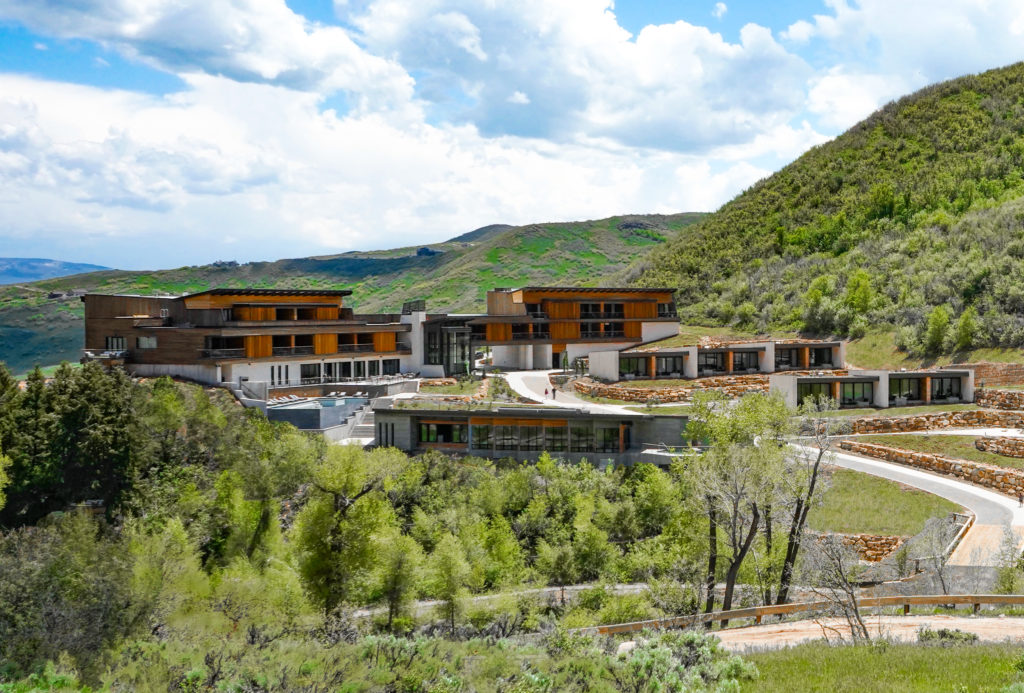 Caribbean
The Caribbean is the ideal spot for an understated yet stylish outdoor wedding as it has pleasant weather almost all year round. A place of luxury and extravagance which appeals to many people and will keep your guests busy and happy.
Malliouhana
Malliouhana is an Auberge Resorts Collection property on the island of Anguilla. The bright and airy venue is the ultimate romantic setting for your wedding. Unbelievable views of the white sands below and Turquoise Ocean will take your breath away. Couples can marry on the beach or the vast wedding deck.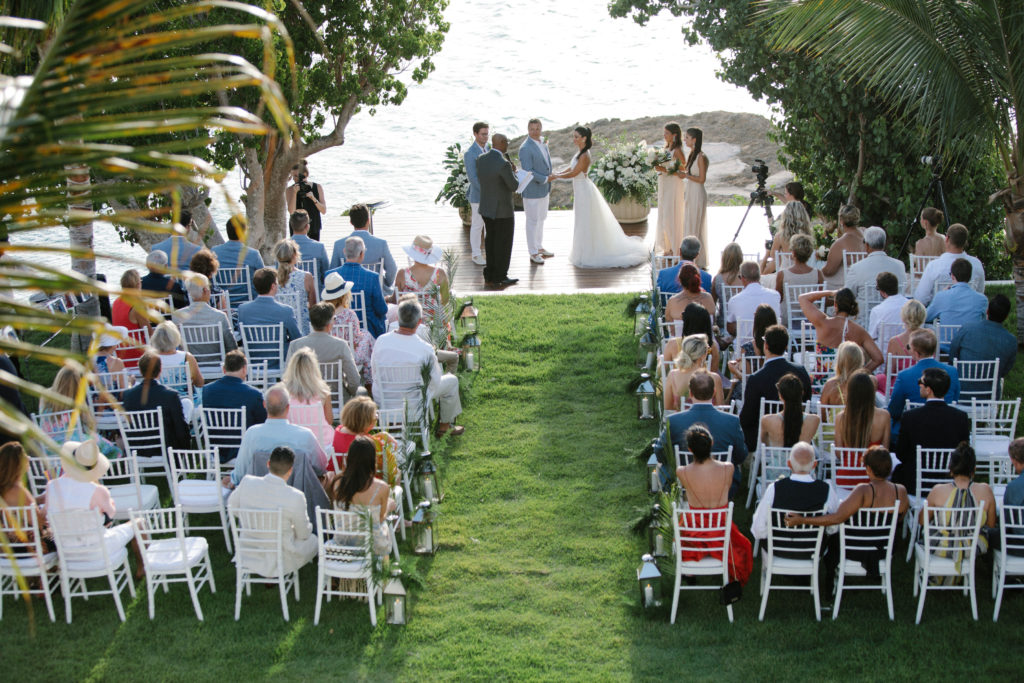 Featured Image: Ladera Resort St.Lucia