10 Unforgettable Things To Do On Your Honeymoon In France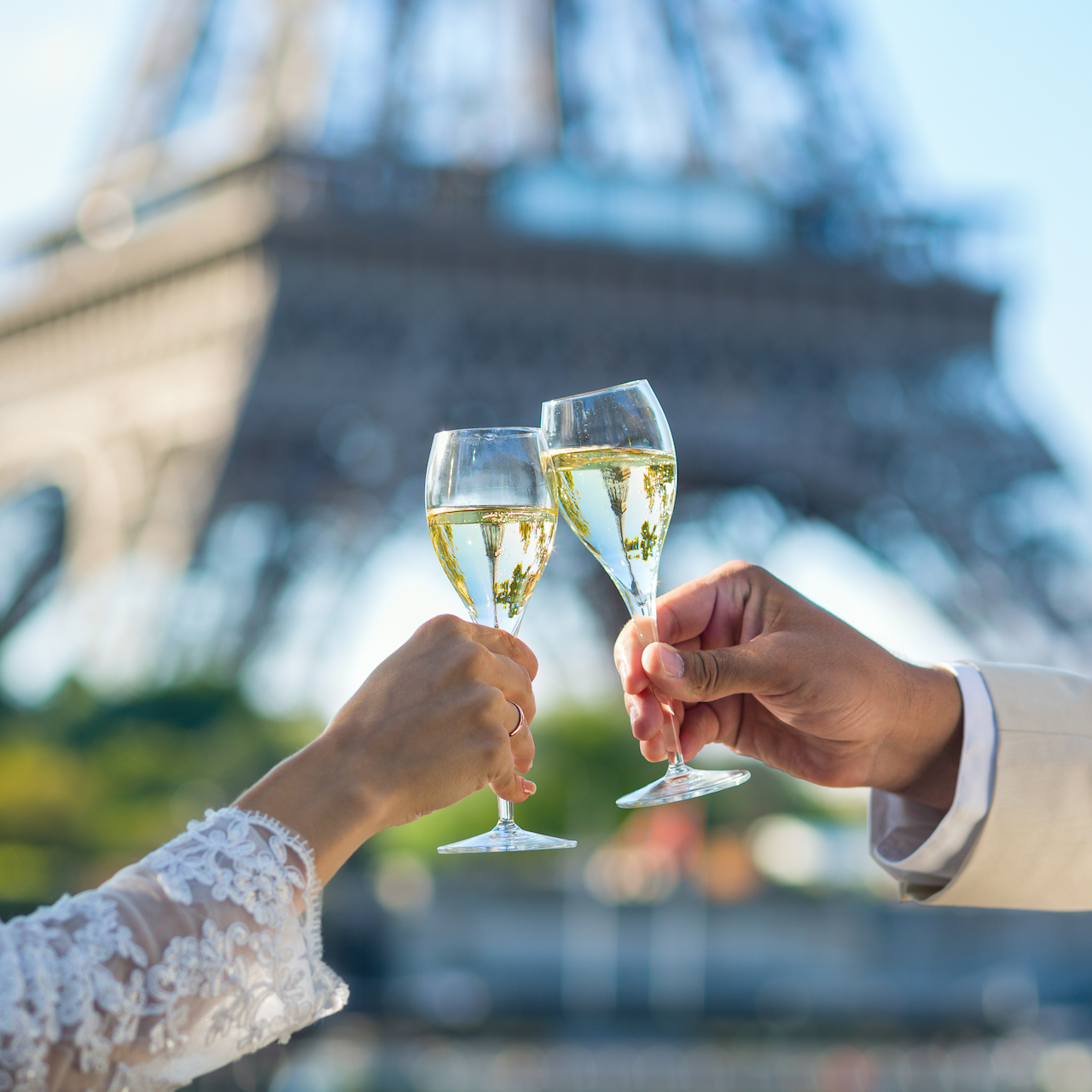 France is the first choice for many when planning their honeymoon. With stunning countryside, glamorous cities, and captivating beaches, you've got a bit of everything. Full of romance everywhere you go, there are so many incredible French destinations for you to spend your honeymoon at. Your first vacation as a married couple! No matter what your favorite pastimes are, you're sure to find plenty of pleasurable activities that you'll never forget. We've selected 10 activities all across France for you to consider incorporating into your honeymoon.
Aix En Provence
La Verriere
– Take a romantic stroll through a private forest
La Verriere is a private villa that prides itself on sustainable living and keeping up with old charm and romance. While staying at this gorgeous property, you have access to a private forest with breathtaking views of the valley. There are multiple hiking paths for you to explore or bike through. A perfect chance to take in all of that natural beauty this region of France has to offer. When you're ready to unwind, you can head back to La Verriere and soak in their heated infinity pool as you wait for dinner prepared by the private on-site chef.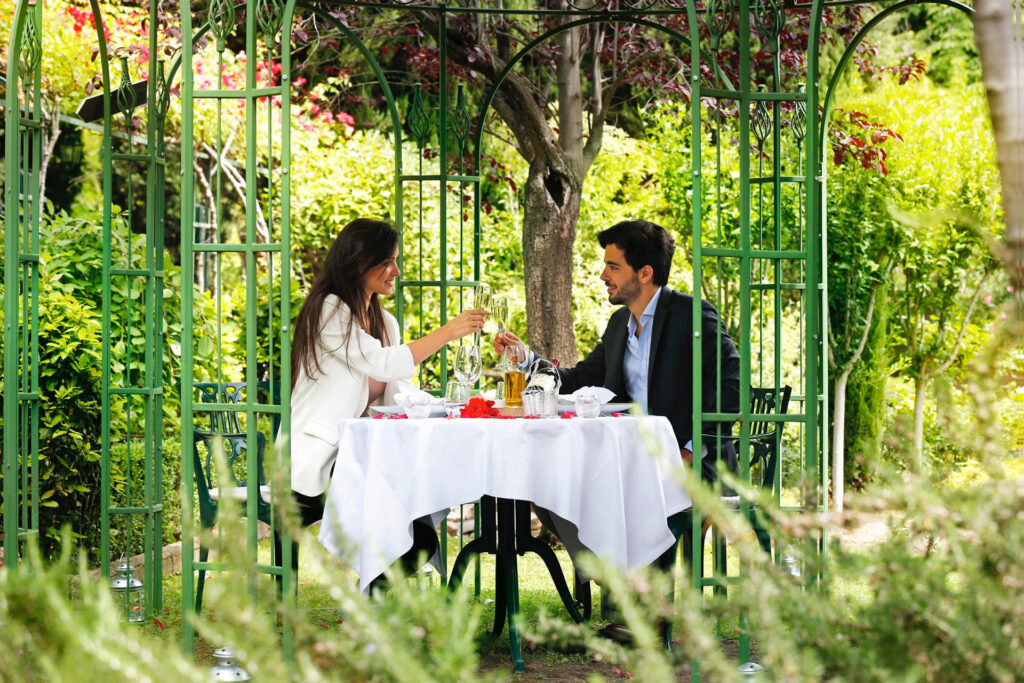 Aix En Provence is a wonderfully charming town with so much for you to see and do. At the Hotel Le Pigonnet, you'll have the opportunity to stay in an 18th century provincial House full of luxury and class. The one thing you don't want to miss when you visit here is experiencing the nearby museums. One excellent choice is the Musee Granet, where you'll be immersed in fascinating French history. You'll both love the museum's collection of 15th to 18th-century paintings, sculptures from all eras, and ancient treasures. When you return to the Hotel, you'll likely be greeted by enchanting lavender fields and classic chestnut trees. A picture-perfect French countryside for your honeymoon.
French Alps
Royal Evian Resort
– Visit the Pré Curieux Water Gardens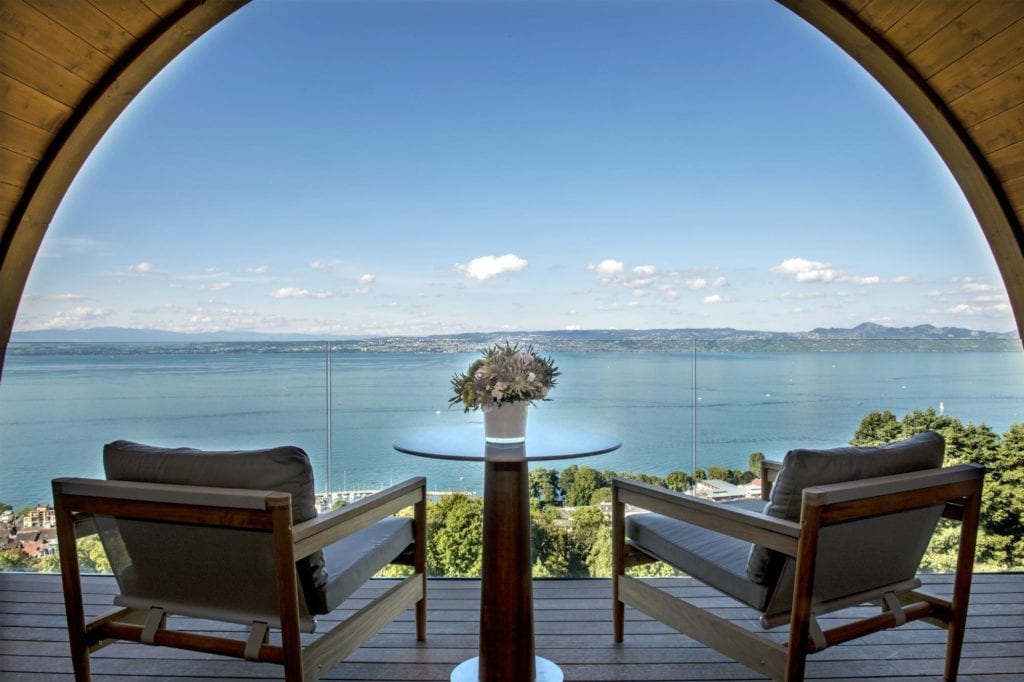 At the Royal Evian Resort, you're spending your honeymoon at a 5-star luxury palace, surrounded by breathtaking views of Lake Geneva and the French Alps. Nearby, the fantastical Pré Curieux Water Gardens are located right on the lake near Evian. Once you arrive, you and your love will journey through the grounds on a solar-powered boat, navigating through delightful ponds, deltas, mountain streams, and more. This destination is for honeymooners only, and so you know you can expect to receive the absolute best!
Paris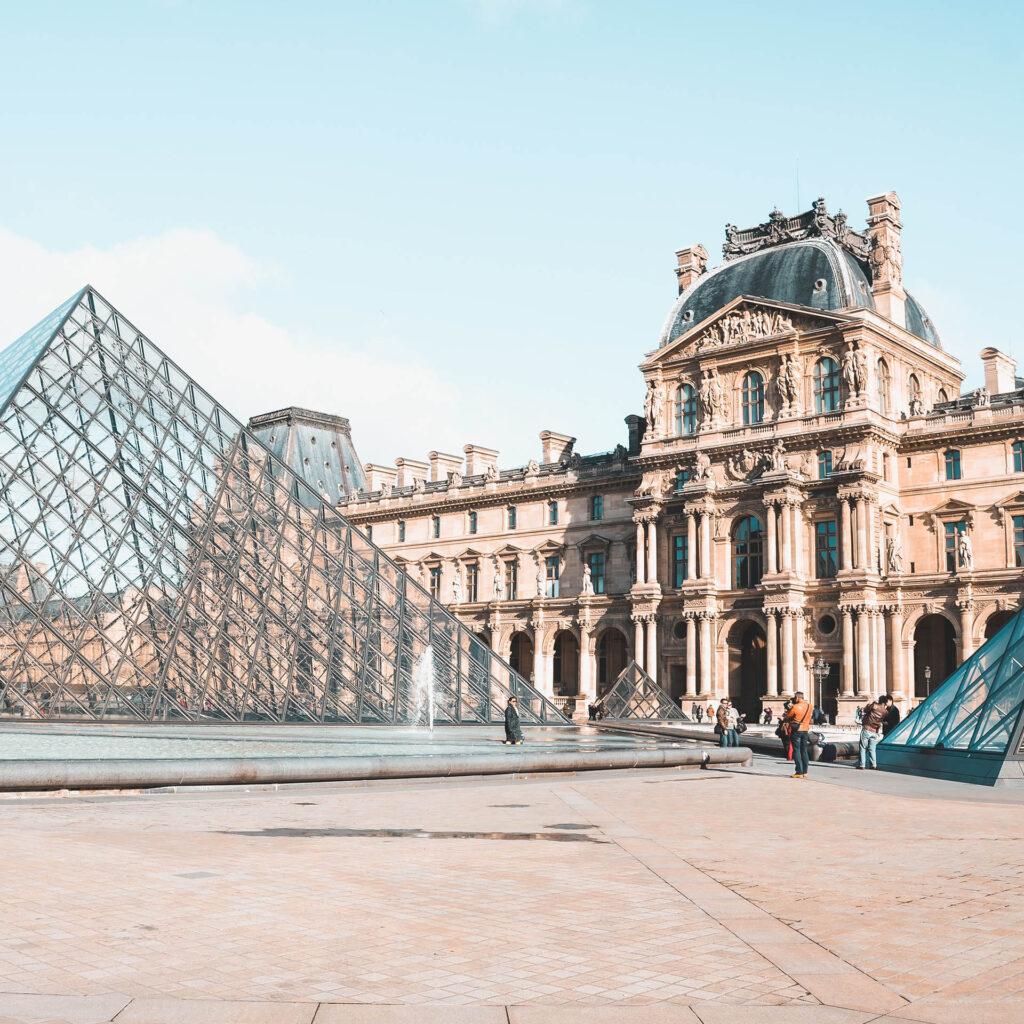 When you stay at the Hotel Bel Ami, you're located in the heart of what might be the most romantic city ever, Paris. This hotel has an artistic and Parisian feel that guests adore! Surrounded by many culturally rich and world-famous museums, you will be able to find so many places to visit, such as the Louvres. As you explore this grand palace, which is a monument in and of itself, you'll be face-to-face with some of the world's most significant historical treasures, such as the Mona Lisa. When you return, Hotel Bel Ami has an intimate restaurant perfect for taking a moment to relax with your love after a day full of taking in Paris.
Hotel Vernet
– Sightsee Paris' Monuments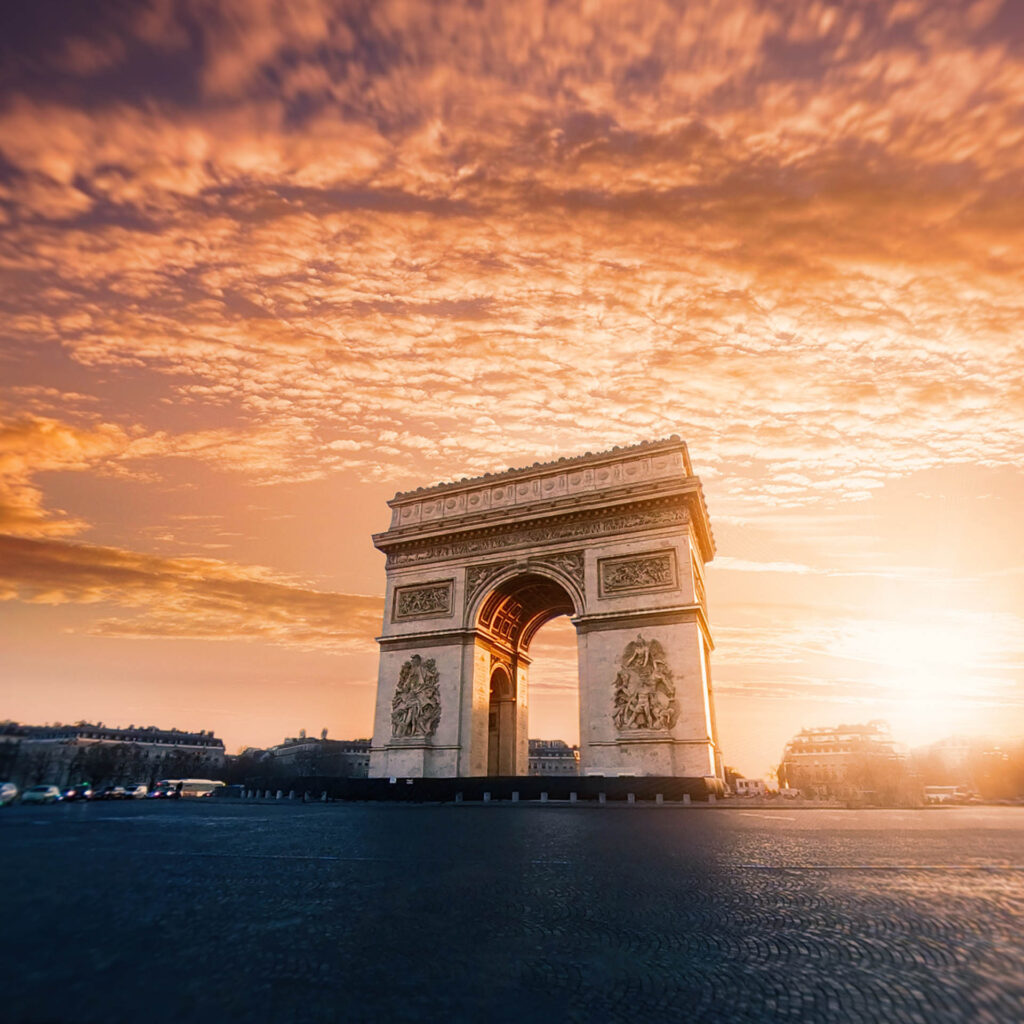 At Hotel Vernet, you're steps away from many historical monuments that you won't want to miss out on seeing! You've got the Arc de Triomphe, the Monument aux Morts, and even the Flame of Liberty
.
After you've wandered around the beautiful city of Paris, seeing some of the histories that it has to offer, you can head back to the elegant Hotel Vernet to relax, unwind, and enjoy authentic French cuisine at the onsite Restaurant Le V. This hotel is full of Parisian ambiance, meaning you'll spend your honeymoon getting the whole Paris experience.
Grand Est
Château de L'ile

 
– Experience the Alsace Wine Route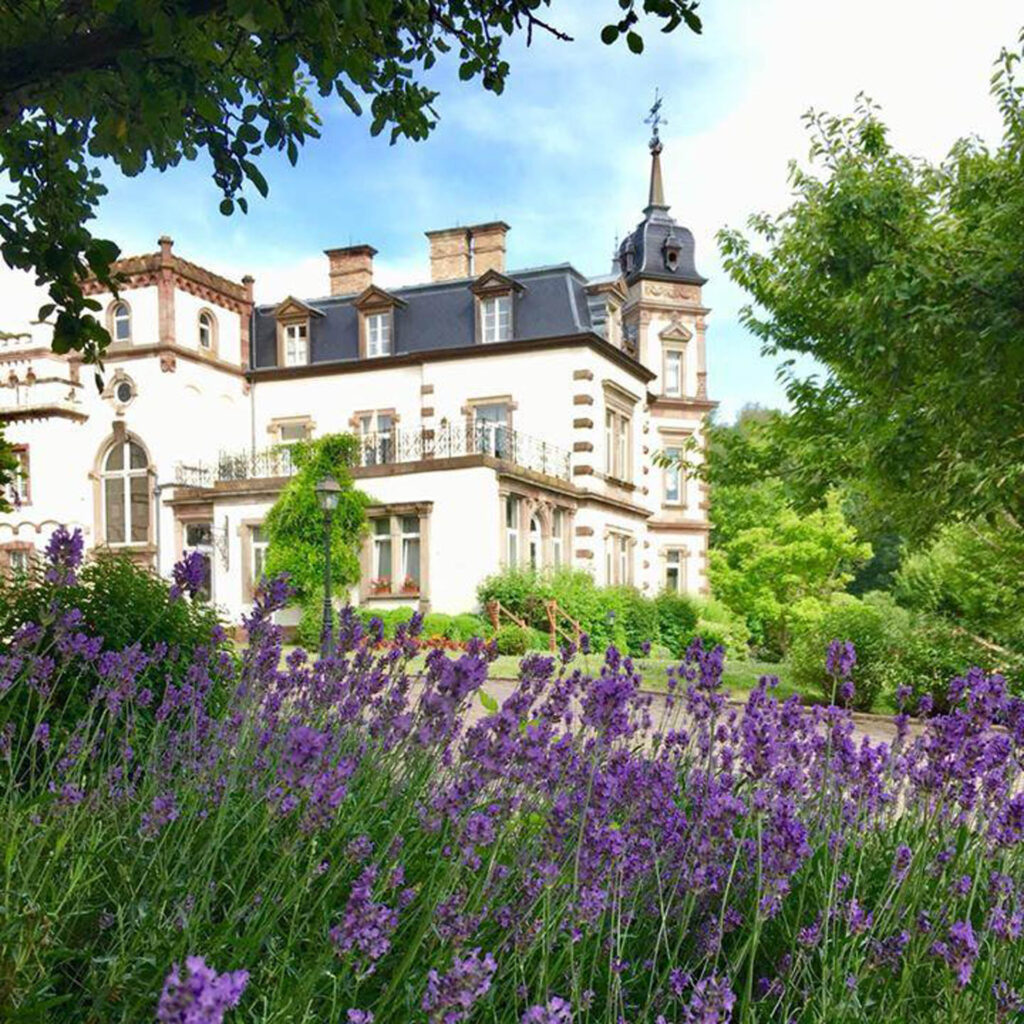 During your stay at the Chateau de L'ile, your can't-miss-experience is venturing along the Alsace Wine Route. This route allows you to try some of the most memorable wines you'll ever taste, all while taking in the picturesque sights that surround you as you stroll through quaint villages. Upon your return to the chateau, with its flowered balconies and dramatic wooden beams, you two newlyweds can spend the rest of your evening relaxing by the river, enjoying traditional Alsatian cuisine, or being pampered at their spa.
Brittany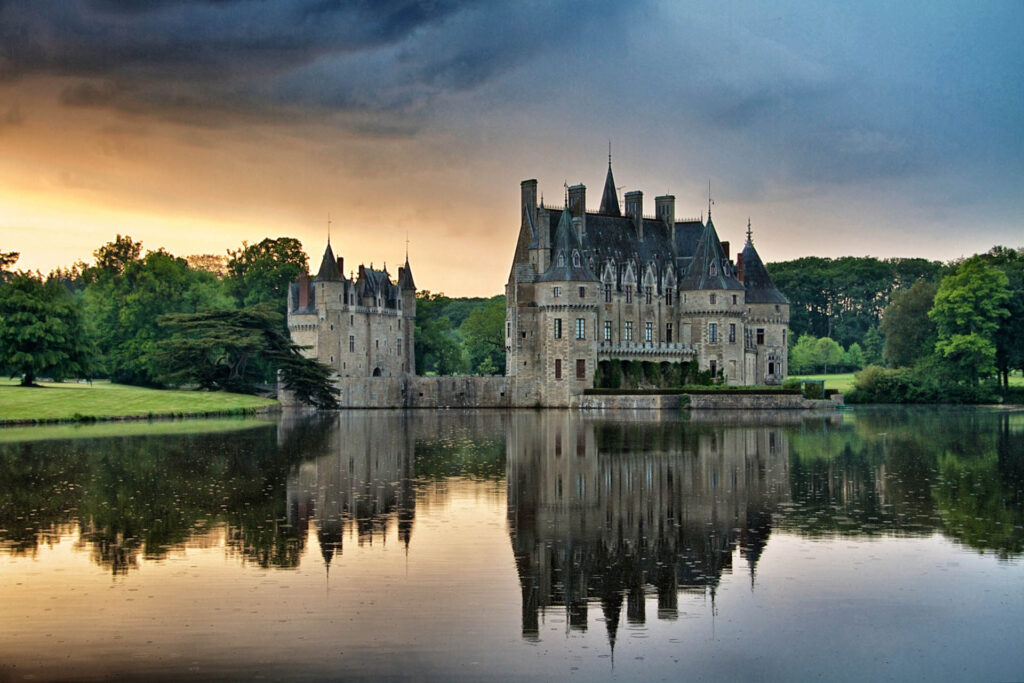 When you visit the Domaine de la Bretesche, you and your love can spend your honeymoon feeling like royalty. This enchanting castle looks like it's right out of a fairytale, as it sits on a mesmerizing lake and is surrounded by lush greenery. There are such beautiful sights all around you when staying at this manor, but with only a ten-minute drive from the Domaine, you can find yourself aboard the Morwenna. A very romantic and personal excursion where you'll find yourself watching the sunset over French waters. This is truly an intimate moment you'll never forget!
French Riviera
Lou Casteou –
Go Horseback Riding Along the Beach
A classic French Chateau, Lou Casteou is full of charm and elegance. There's an abundance of outdoor gardens and both sea and mountain vistas. This chateau is only minutes from the crystal clear Mediterranean sea. One activity that you certainly don't want to miss on your honeymoon is riding horseback on the beach! France's beaches are among the most beautiful in the world, and riding along the shorelines, you and your other half is a magical experience. Afterward, you'll have all that a luxurious private villa has to offer at your fingertips!
Villa O
– Take a mini-Cruise on The Mediterranean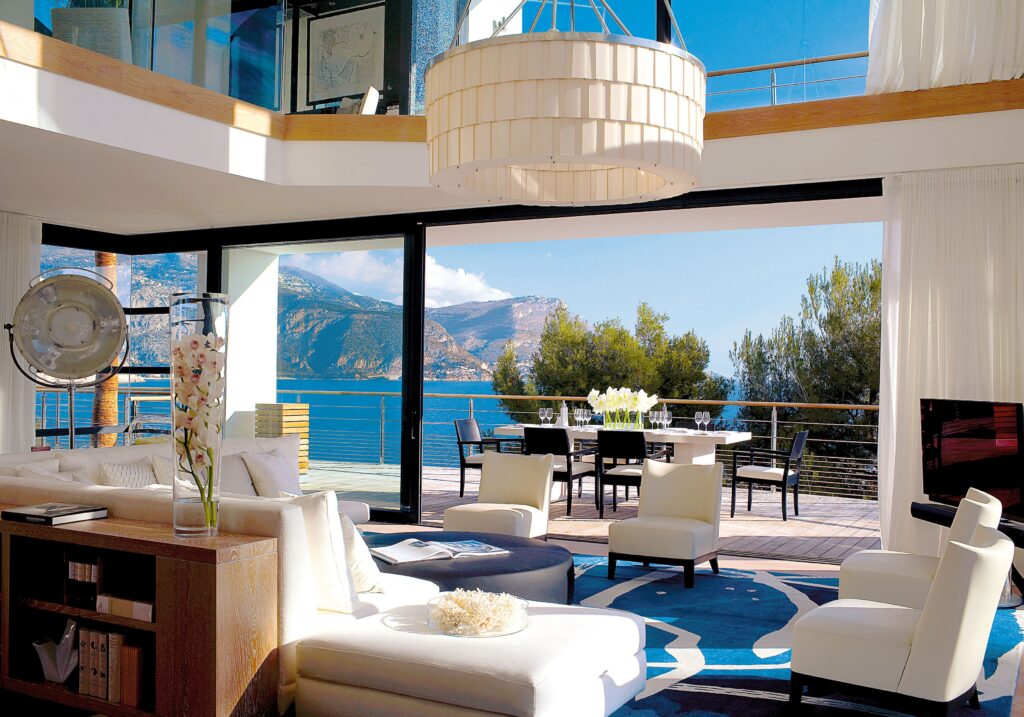 From the Villa O, you can spend your honeymoon taking an unforgettable cruise to visit Porquerolles and Port Cros Islands. The mini-cruise you'll embark on will take you through the stunning blue waters on the Mediterranean, and once you reach the islands, you'll find that there is such a variety of views for you to see. From many coves to dramatic cliffs, you're sure to be in awe. When you return to Villa O, you can unwind and relax with a cocktail by the outdoor swimming pool and indulge in traditional French cuisine from the onsite restaurant.
La Rochelle
La Grande Terrasse
– Have a Spa Day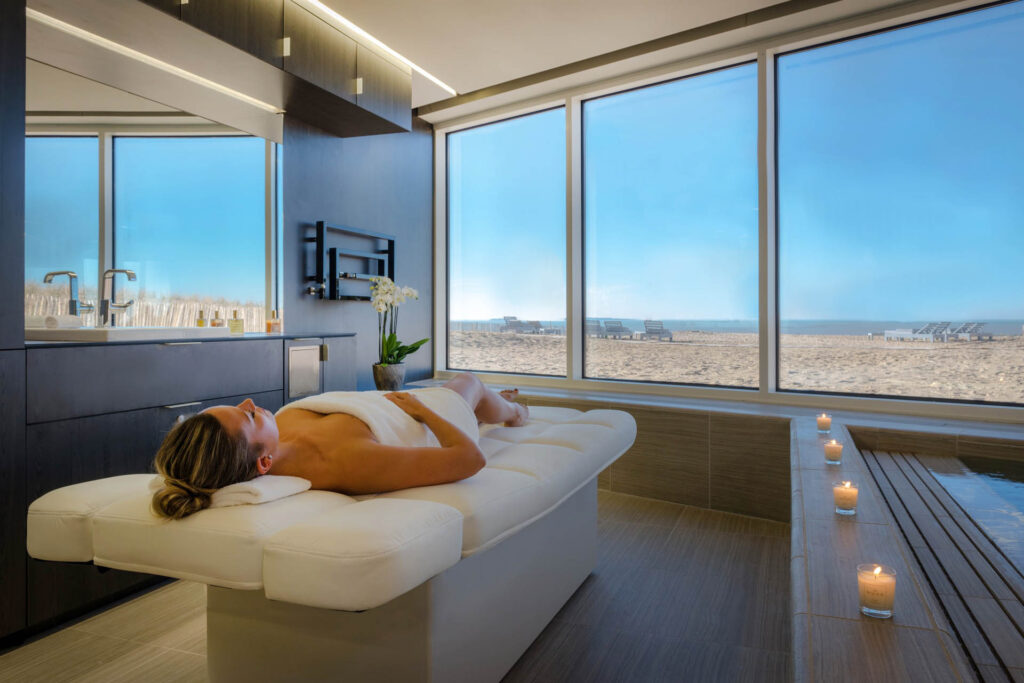 If you're dreaming of a lovely honeymoon location that overlooks the beauty of the Atlantic ocean, then you're going to swoon over the La Grande Terrasse. This stylish resort has an intimate atmosphere that will have you feeling a complete sense of belonging. One of the best activities you could do during your stay here is to spend a day at the spa! The La Grande Terrasse has the NUXE Spa, which will have you feeling completely rejuvenated. They offer private suites for duo treatments, facing the ocean, giving you ultimate comfort and relaxation.