What Makes Each Wedding Destination in Mexico Unique?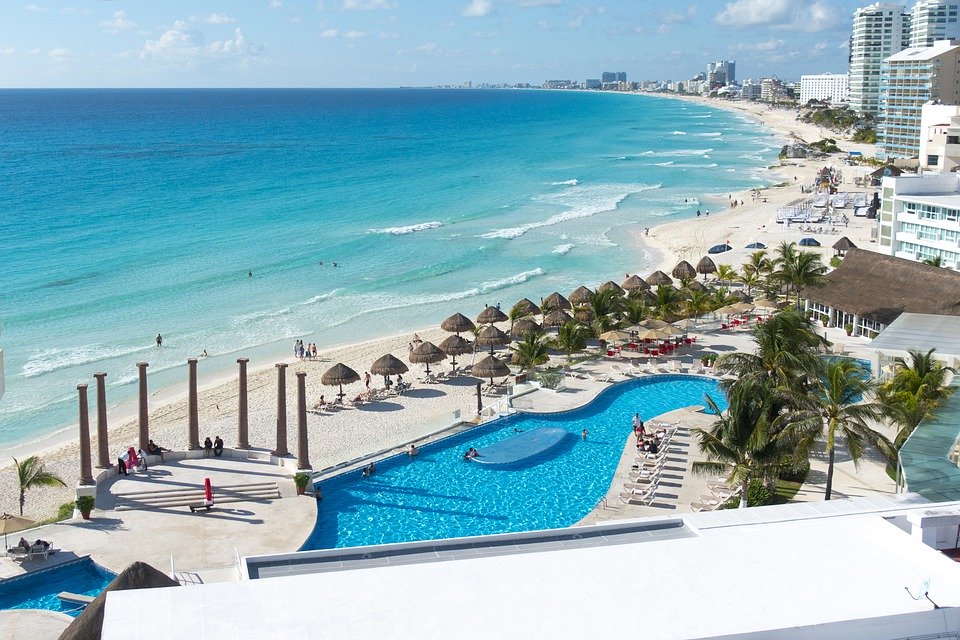 If you're considering a Mexico destination wedding, the first step is learning all about the array of fabulous wedding locations the country has to offer. Location is everything, because sharing the most special day of your life with the person you love most deserves an extraordinary setting. And there's no lack of extraordinary options in the stunning Latin country!
So, before starting your "happily ever after" journey, make sure to cover the fundamental preparation properly to guarantee that your wedding in paradise is in the right paradise for you!
Why Choose a Destination in Mexico?
Mexico is home to various phenomenal spots for destination weddings. Couples can have anything from colonial events to outright traditional weddings inspired by Mayan ancestors, or even beach weddings overlooking the boundless turquoise seaside; this vibrant country has it all. As a result, Mexico will definitely redefine your idea of a dream destination wedding.
Other than spectacular settings, Mexico pleases with its warm loving culture and a unique style that distinguishes every destination. Each region will certainly exceed your expectations, without breaking the bank. Not to mention its delectable cuisine led by some of the best chefs in the world to satisfy your cravings and blow your guests away!
Mexico has such a diverse landscape which makes it one of the most unique and interesting places in the world. In other words, a Mexico destination wedding has a lot to offer you and your guests. Between mystical cenotes, warm beaches, lush waterfalls, and cliff-hanging hot springs, the country is sure to take your breath away. Each of these attractions makes this incredible travel destination an ideal spot for a romantic celebration.
Therefore, if you are considering a Mexico destination wedding but just aren't sure which location will suit your needs, here are some of our favorite that we think you should consider.
Cancun
Sunny Cancun is located on the Yucatan Peninsula, just minutes from the Caribbean region of the Riviera Maya. A famous destination in Mexico, well-known for its throbbing nightlife, stunning scenery and warm culture that never fails to impress. Strategically situated, with direct flights from major US cities and Canada, this dream-like destination flaunts with its natural charm. Cancun is certainly a picture-perfect setting; full of instagrammable backdrops.
This region is ideal for any type of celebration and you can look forward to the tropical wedding of your dreams. With crystal-clear waters, white-sandy beaches, and vibrant nightlife you can sunbathe by day and party at night. Besides these obvious attractions, there are numerous other exciting activities to enjoy in the area.
We suggest considering four superb properties if you want a wedding in this lovely area:
Waldorf Astoria Cancun is the ultimate choice if you're looking for an uber-luxurious and exclusive oasis. This enchanting Caribbean paradise will bring everlasting memories filled with love, romance and happiness!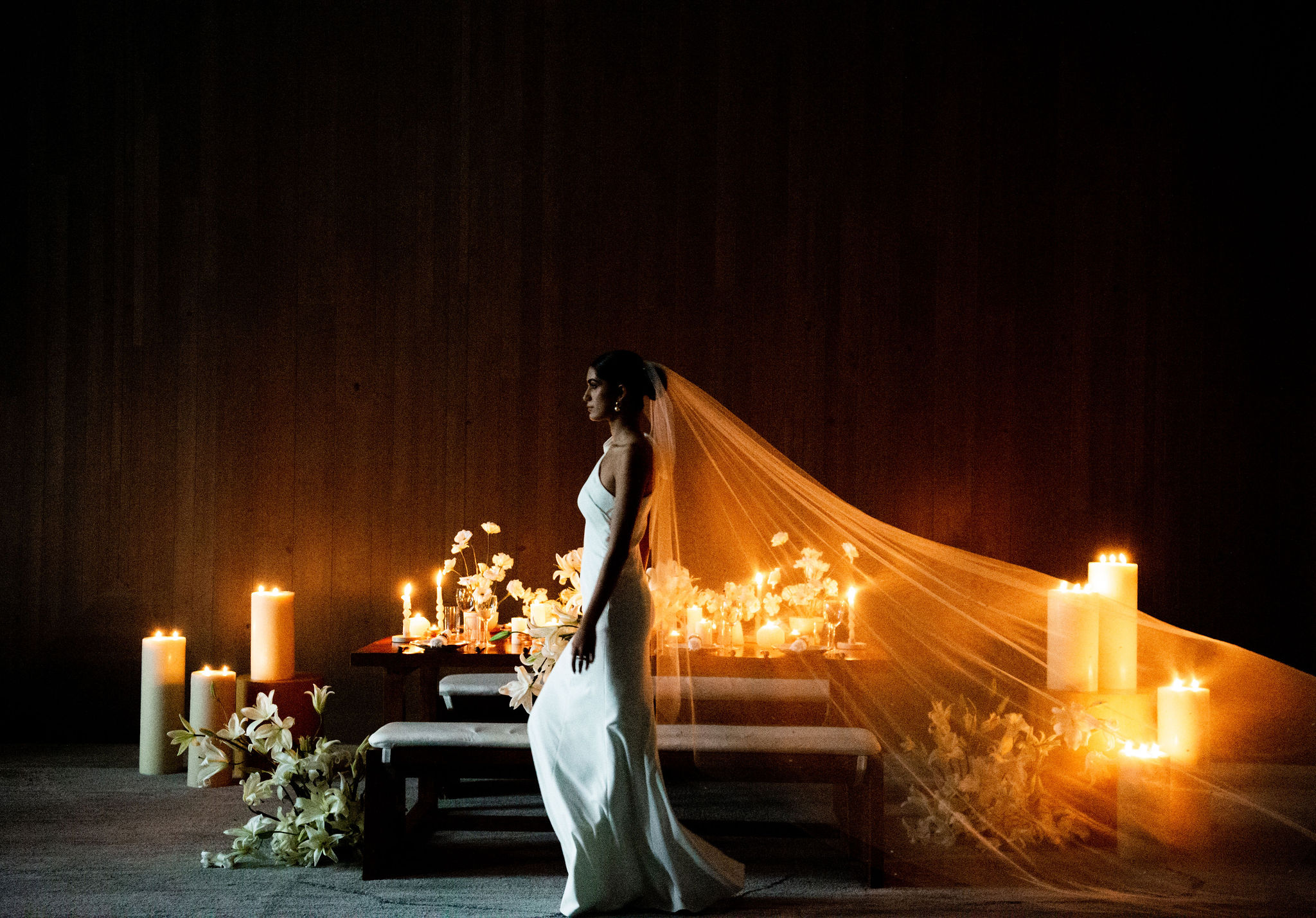 Nizuc Resort & Spa is a unique Mexican property offering subdued extravance while capturing the charm and mysticism of the ancient Mayan culture.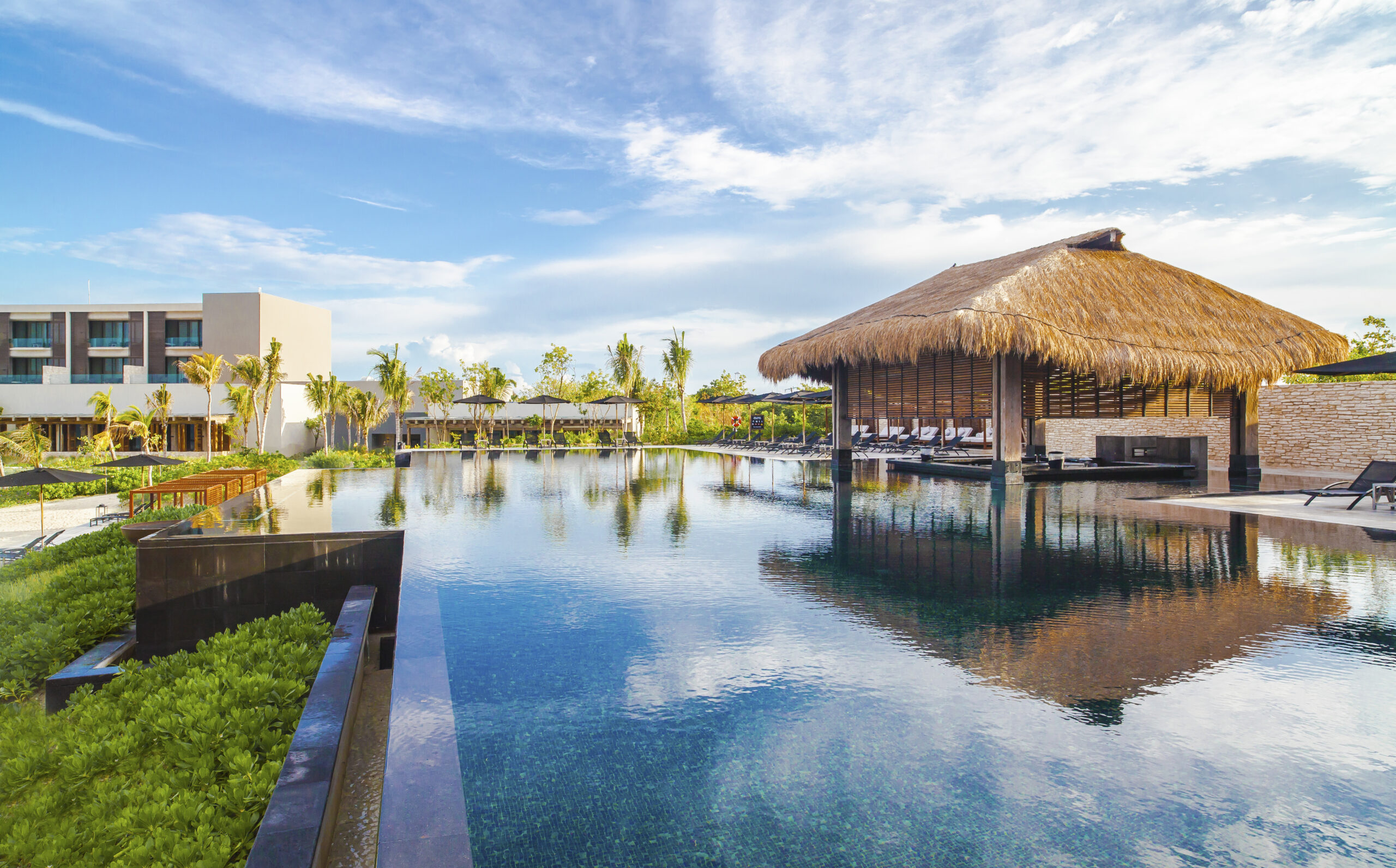 JW Marriott Cancun Resort & Spa offers a marriage of modernity and authenticity. With shades of turquoise and sandy tones spread throughout the property, an osmosis between the inside and outside is achieved.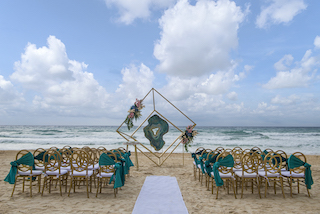 Kempinski Hotel Cancun merges a dreamy scenery with opulent hospitality and a sumptuous culinary journey to curate a once-in-a-lifetime romantic experience, filled with sun, sand and water.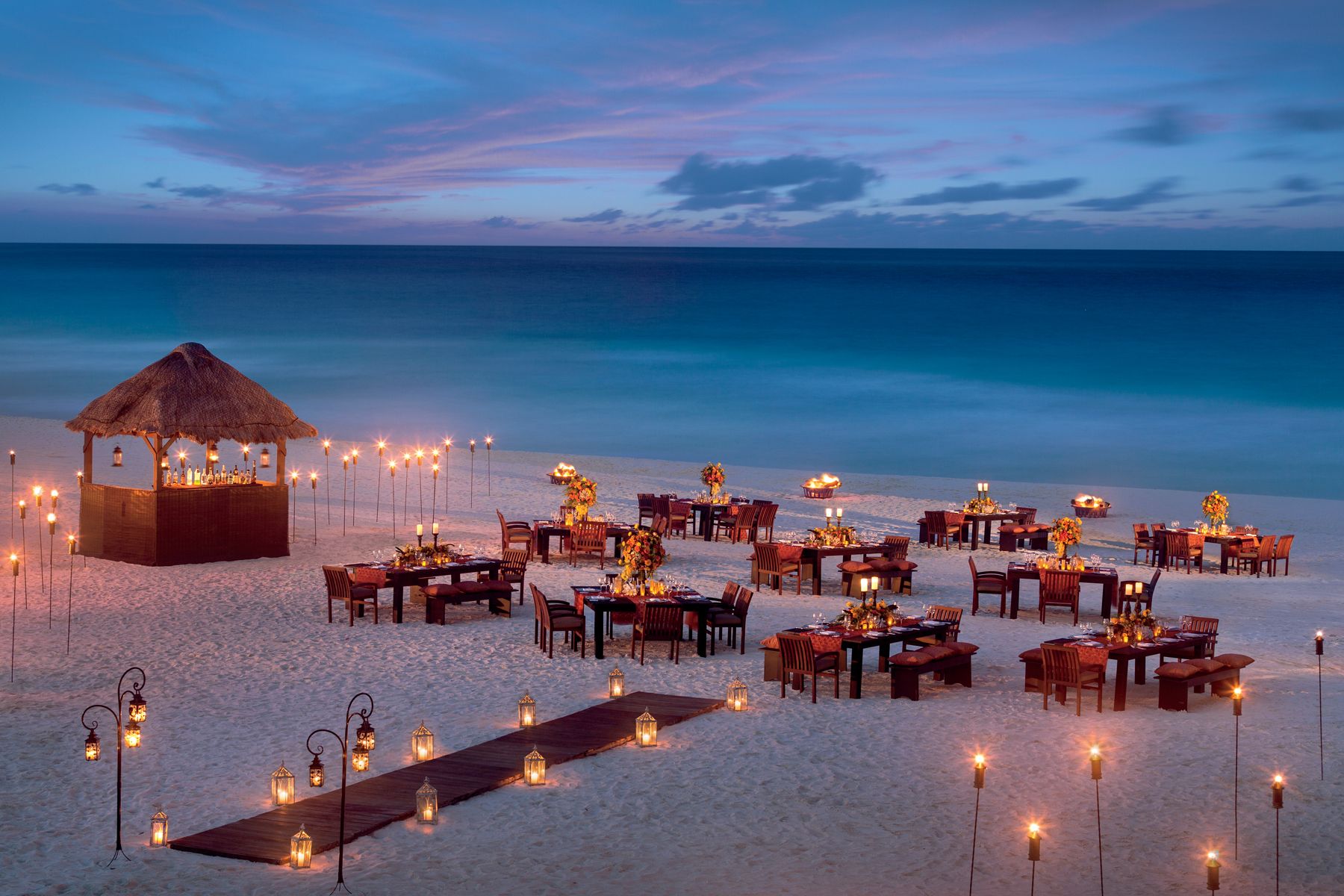 Yucatan Peninsula
Let's zoom out and explore the Yucatan Peninsula as a whole! The incredibly diverse region is full of wonderful spots for a Mexico destination wedding where you can feel inspired by the breathtaking ocean or the grand colonial history. Because of its rich culture, you can use bright colors for your décor, lively music for entertainment and the freshest local food for a feast.
Chablé Yucatan Resort & Spa is a gorgeous resort situated in the middle of the Mayan Jungle. It's colorful charm and rustic feel make it a magical setting and a dream locale for a celebration of love.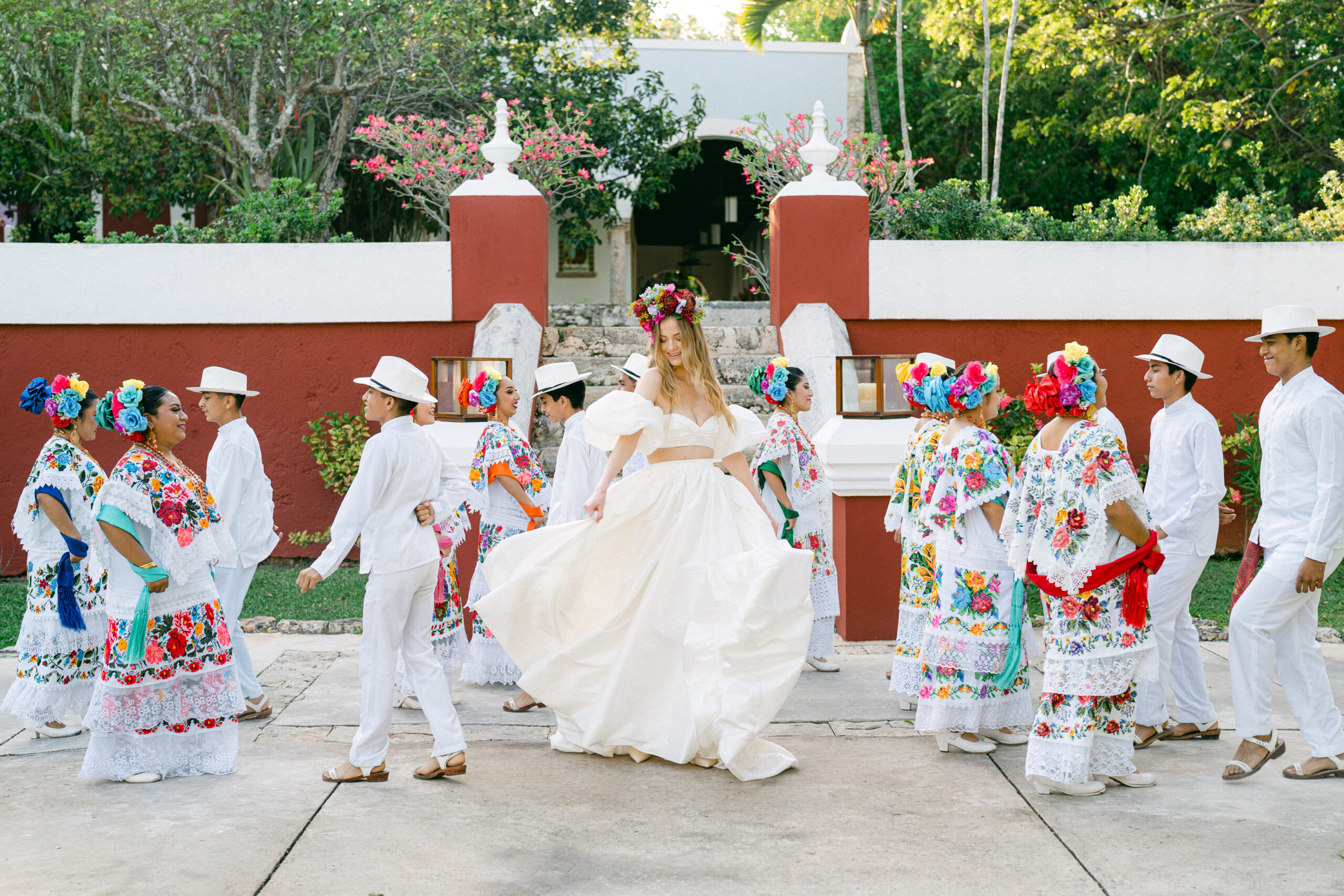 Riviera Maya
Another special spot in the Cancun region is the famous resort area of Riviera Maya. Here, the Caribbean jungle has evolved into one of the trendiest destinations in the world. The beautiful coastline is made up of turquoise-colored waters, mangroves, lagoons and ancient Mayan cities. That is to say, everything you need for an unforgettable trip to Mexico and a gorgeous destination wedding. We have three excellent properties in Riviera Maya that we recommend for your wedding venue:
Grand Velas Riviera Maya is a jewel of the region and a romantic paradise blessed by the Mayan gods. The luxury property melds perfectly with the spectacular natural landscape offering couples plenty of options for their special day.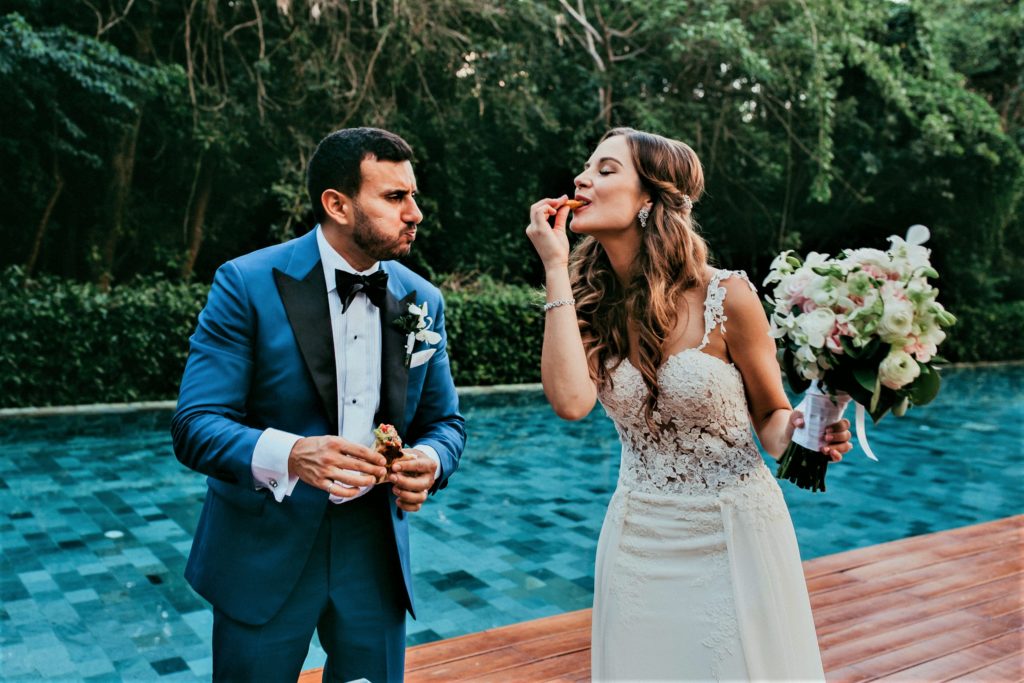 Banyan Tree Mayakoba is a sprawling resort set on the beachfront but surrounded by lush greenery, lagoons, and mangroves. Couples can have a sunset ceremony on the beach, a torchlight reception on the deck or even a traditional ballroom wedding at this property.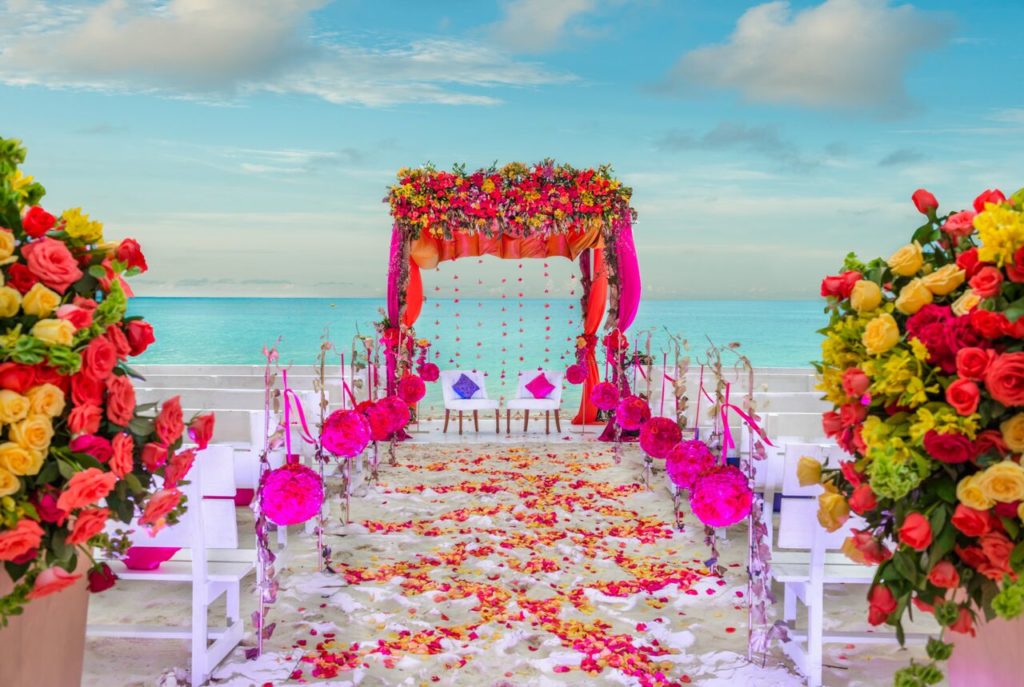 Andaz Mayakoba Resort is an exclusive gated community with luxe landscapes for all to enjoy. There is a range of romantic activities and settings that will appeal to couples who are looking to connect.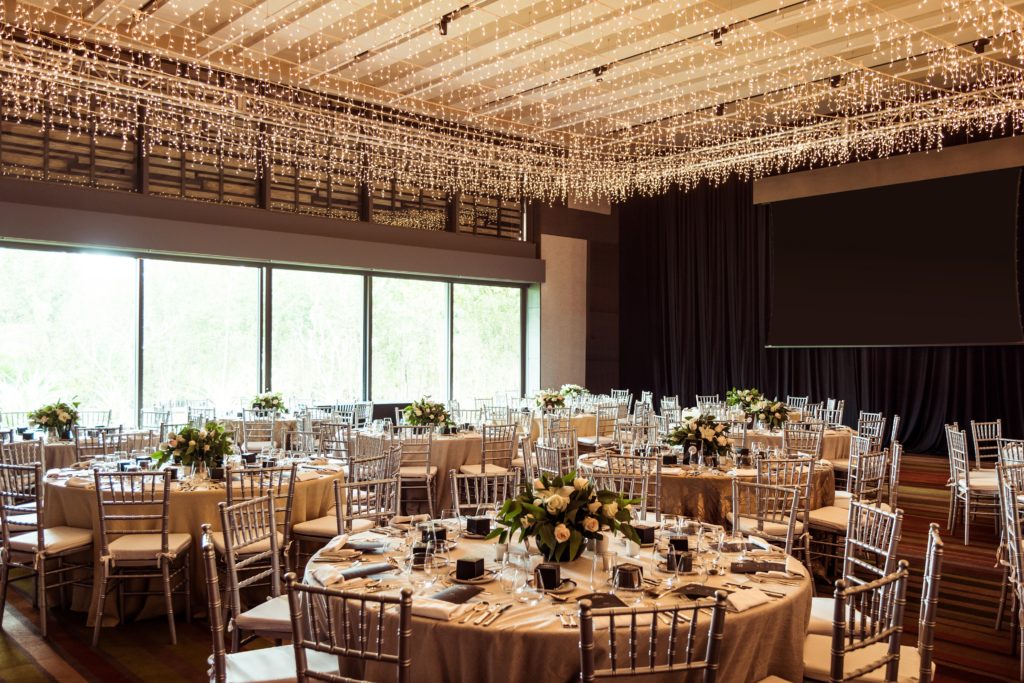 Guanajuato
Now if you're looking for a culture-infused celebration, then Guanajuato should make the top of your list. Because it is one of the most culturally rich states in Mexico. UNESCO declared Guanajuato has some of the most historic regions in the country. Guanajuato is characterized by the structures that unite two prominent cultures – the indigenous and the Spanish – which are the bases of Mexico's origin. The mining city made a dent in this region with areas such as the Guadalupe Mine in Guanajuato which was among its walls. We can testify to the luxury and comfort, a unique ambiance fit for a majestic wedding.
Playa del Carmen
You'll experience a gorgeous, lush setting with beaches you only see in magazines and luxurious hotels in Playa del Carmen. Uniquely distinguished for its bohemian vibe and free-spirited culture, this sumptuous destination delivers the best of both worlds. Say your "I dos" on the white sandy beaches, crystal-clear water cenotes. Additionally, you can go all out with a traditional Mayan themed ceremony to make your experience truly exceptional. Playa del Carmen is definitely a unique but dreamy destination offering you all the best Mexican experiences. Our team highly suggests choosing the following property for your destination wedding in this Mexican playground:
Tulum
Unlike the glamour of Playa del Carmen and Cancun, Tulum is for couples who appreciate the simple things in life. Consequently, this Zen-like paradise along the Caribbean coast of the Riviera Maya is considered one of Mexico's most original wedding destinations. Weddings in Tulum are characterized by an enchanting blend of ancient Mayan culture, some of the best beaches in Mexico and an authentic stylish bohemian vibe that you can only find on this side of town. We recommend checking out the following property for an intimate yet playful destination wedding:
Jashita Tulum Hotel a small luxury boutique hotel surrounded by unspoiled natural beauty. This lovely place offers a peaceful and romantic luxury away from busy everyday life; which makes it ideal for a wedding or honeymoon.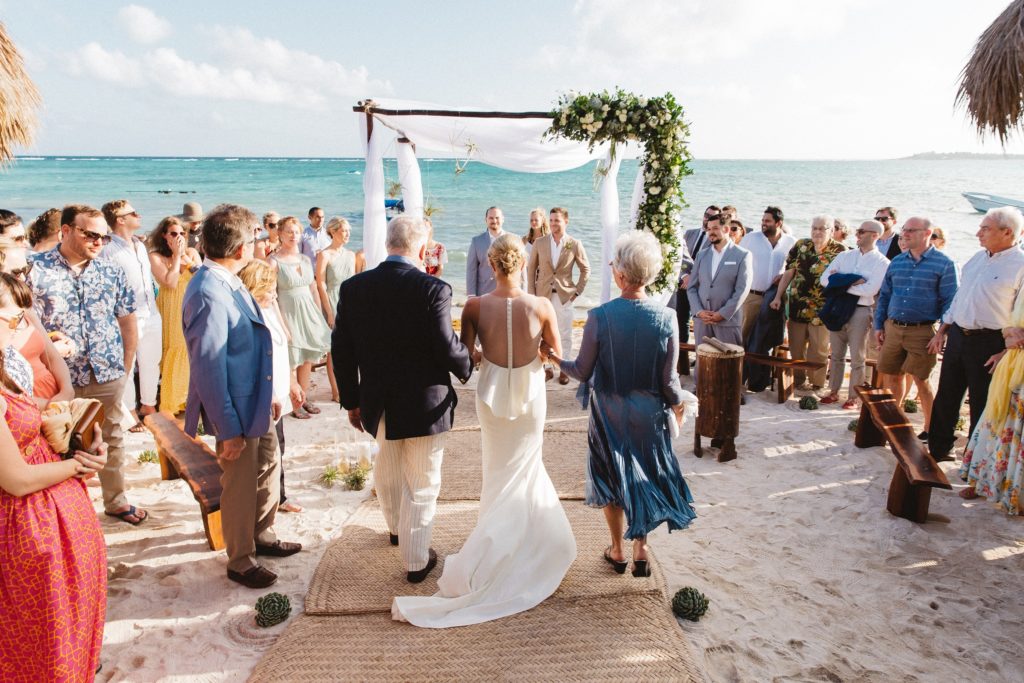 San Miguel de Allende
San Miguel de Allende is a small lovely colonial city in the heart of Mexico which is subsequently home to several US retirees. Named a World Heritage Site for its rich architecture and sumptuous churches, it is a supreme destination for a fascinating romantic wedding. San Miguel de Allende has faultlessly established itself as a prominent town to unite two souls because of its romantic energy. Its colonial beauty infused in romance, and spectacular cobbled streets, are elements that guarantee a one of a kind wedding.
Casa de Sierra Nevada, a Belmond Hotel, once a sixteenth-century convent, is now a luxurious hotel where the same sense of tranquility and authenticity pervades. Stone fireplaces, manicured gardens and trickling fountains maintain the charm of the old while luxurious modernities introduce the comfort of the new.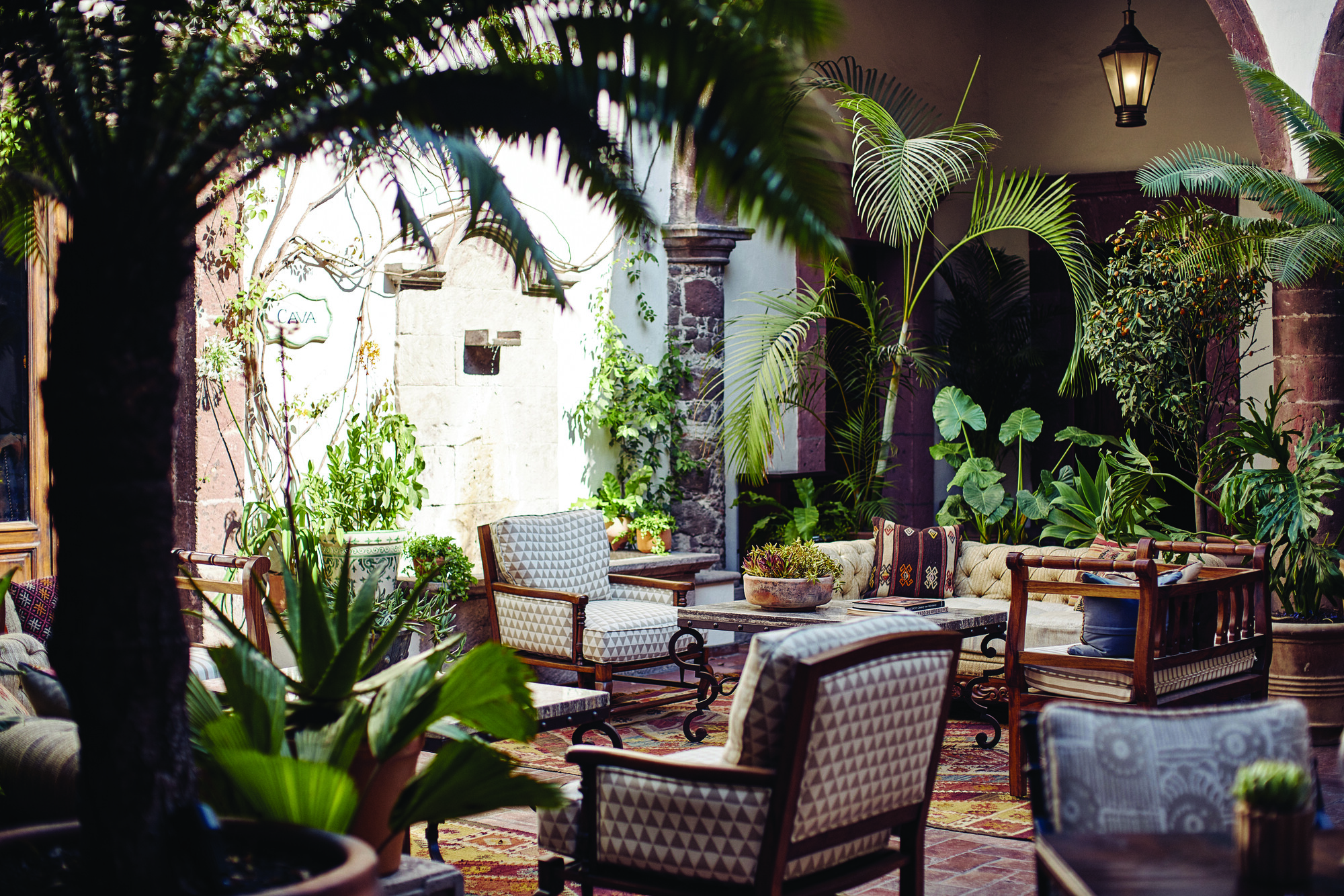 Puerto Vallarta
The iconic Mexican beverage, Tequila was originally created in this state, which gives you an idea of the cultural heritage. Additionally, the region has rich historic elements such as the Church of Our Lady of Guadalupe, El Malecon Boardwalk and Zona Romántica. Puerto Vallarta is a hidden paradise on the Pacific with stunning bay and mountain views. It lures couples with exquisite wedding venues —and not just beaches—but stunning cliffs, oceanfront patios, lush tropical gardens, and more. Puerto Vallarta is known for its universal ambiance because it celebrates diversity all around. The area has much to offer including these three terrific properties:
Grand Velas Riviera Nayarit is an award-winning resort surrounded by the majestic Sierra Madre Mountains on one side and the ocean on the other. The property offers personalized wedding packages to couples in true luxury and style – something their guests won't forget.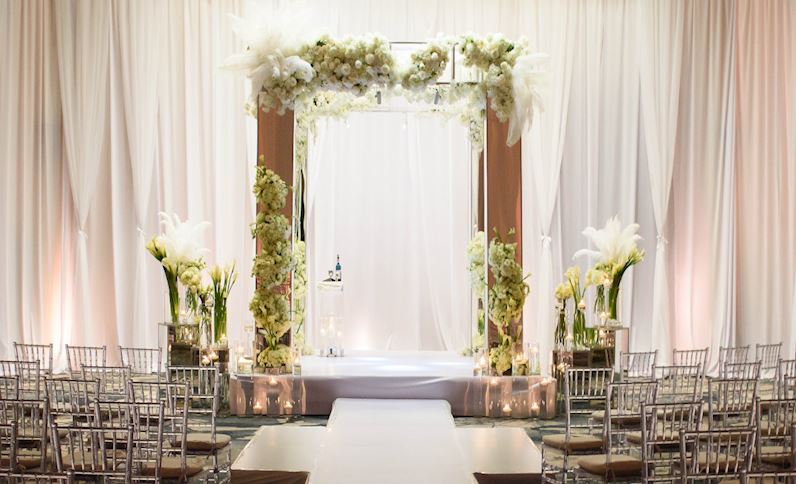 Casa Velas is a luxury all-inclusive and adults-only resort that has an authentic Mexican feel to it. The unique surroundings create a wonderful ambiance for any wedding celebration and a memorable experience for all involved.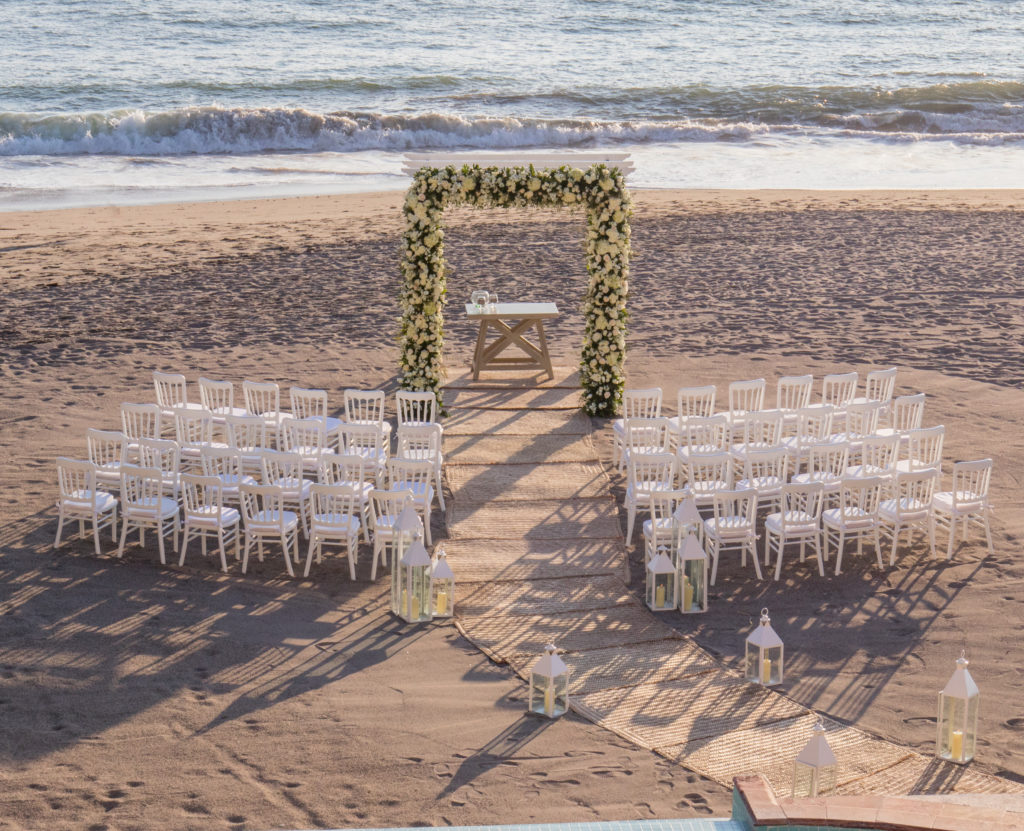 Velas Vallarta is a destination for romantic sunsets, ocean breezes, and the soothing rhythm of the waves; all of which will capture your heart. We couldn't think of a better place to have your big day and shear it with all your nearest and dearest.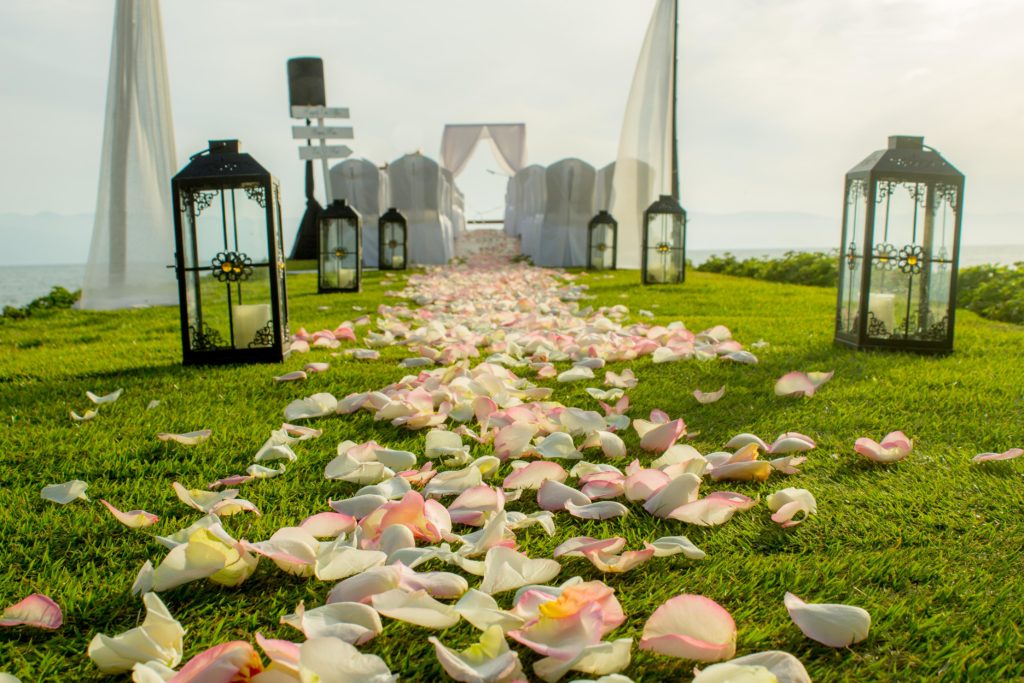 Los Cabos
Sun-drenched beaches, set between two immense bodies of water, namely, the Sea of Cortez and the Pacific Ocean—on the southern tip of Baja California. Los Cabos recognized for its spectacular arching stone cliffs because Land's End which has become the backdrops for some of the most memorable celebrations. Because Cabo San Lucas is just a short flight from most major U.S. cities, it offers convenience, year-round sunshine, and picturesque scenery from new beachfront luxury resorts. Additionally, unparalleled attractions that include soul rejuvenating spas and world-class golf courses enveloped in an ultra-luxe ambiance you won't find elsewhere. Make sure to consider these two lovely properties if you are planning a wedding in Los Cabos:
Grand Velas Los Cabos is an all-inclusive luxury resort frequented by the most discerning clientele. Celebrate your union on a rooftop terrace, in a ballroom or just with a simple ceremony on the beach.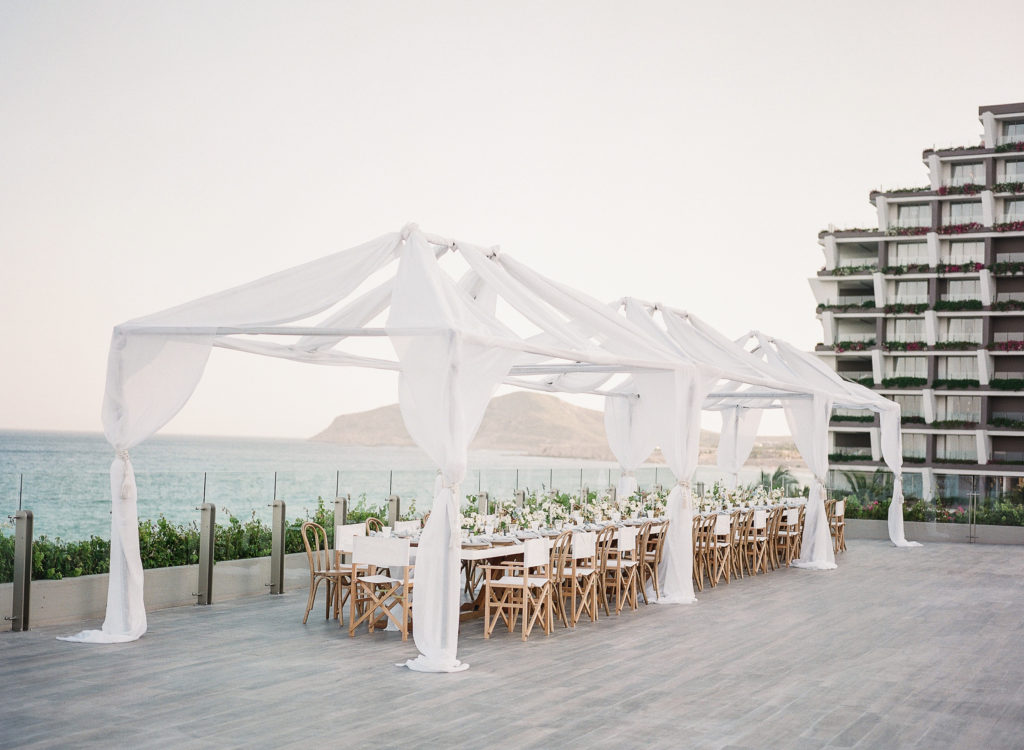 Viceroy Los Cabos situated in the heart of Los Cabos is only minutes away from the cultural and historic center. The property offers a wide variety of creative backdrops and beautiful spaces to complement your personal style while hosting the wedding of your dreams.