Experts Weigh In On The 4 Best Places To Wed Or Honeymoon In Mexico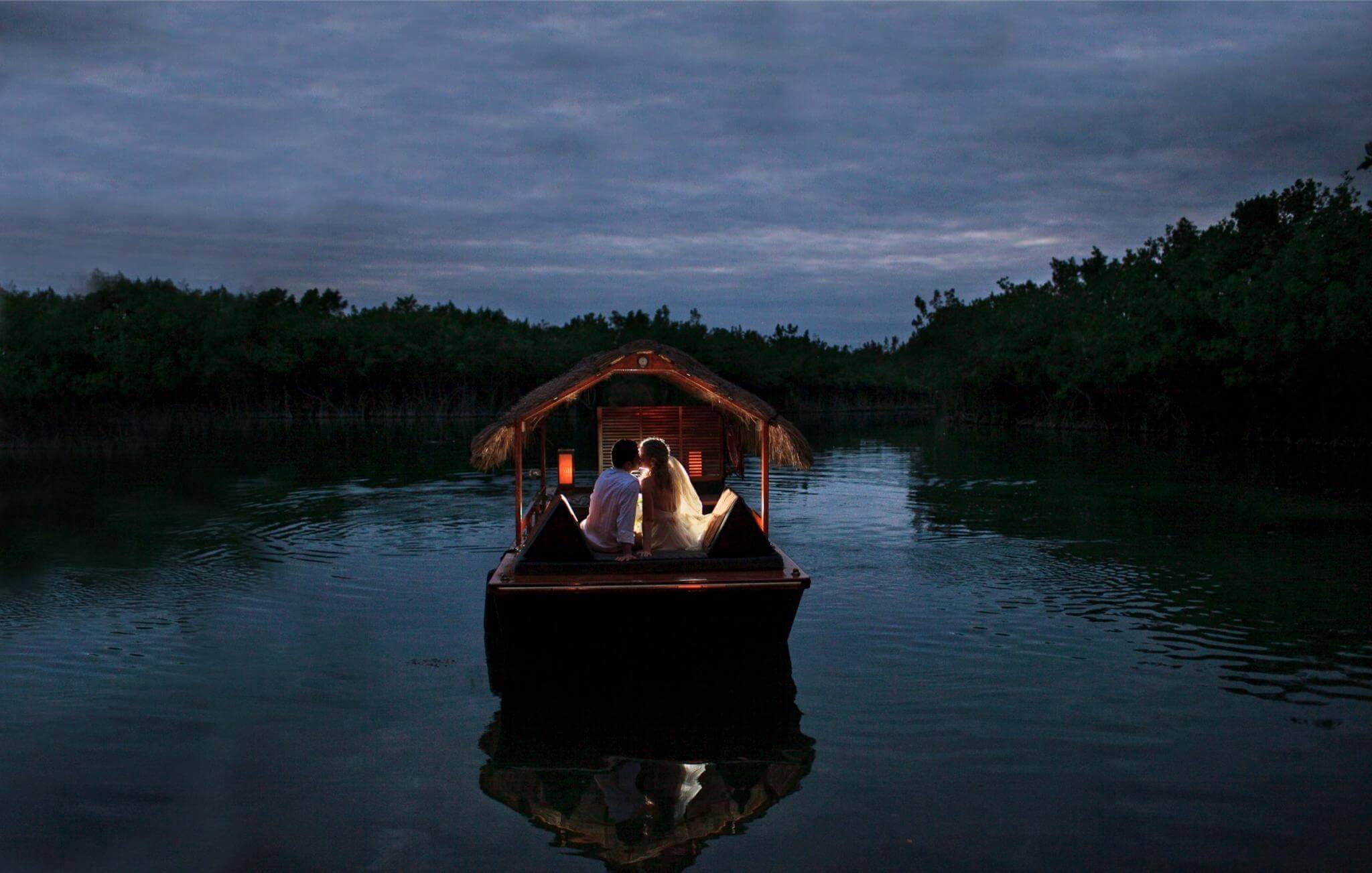 Every week we get requests for destination weddings and honeymoons in Mexico. So many, in fact, that we thought it would be a great idea to create a blog on Mexico for those who are interested in exploring the destination further.
Mexico is a great choice for a destination wedding or honeymoon because it is close, affordable, offers incredible beaches and an inviting climate, and has a wide range of resort areas to choose from. From the Pacific Coast to the Caribbean Sea, Mexico offers a variety of destinations to appeal to your personal style. From popular and energetic to remote and calming, let us show you the best places to for a destination wedding or honeymoon in Mexico!
From cliff divers to iconic resorts, Acapulco has long been a favorite destination on Mexico's Pacific coast. The resort area was actually made famous by the jet set in the 1950s and '60s, and it became known for its high-energy nightlife, great beaches, and fantastic golf. The variety of elegant resorts make it a popular spot to have your destination wedding or honeymoon here. We recommend the Banyan Tree Cabo Marques as our top pick for a destination wedding or honeymoon resort in Acapulco, Mexico.
Playa Del Carmen is a coastal resort town on the Yucatan Peninsula along the Caribbean Sea. Our pick for the best resort in Playa Del Carmen? Mahekal Beach Resort is a Boho-chic inspired beach wedding and honeymoon resort in Playa Del Carmen. This tropical oasis with luxurious amenities prides itself on providing all the comforts you can imagine. In fact, because there are no TVs or phones in the guest rooms, you can literally unplug, and really enjoy your time here. The setting is truly spectacular whether you just want relaxation in a hammock for your honeymoon or a seaside destination wedding in Mexico with stunning ocean views.
This stretch of Caribbean coastline on Mexico's northeastern Yucatán Peninsula is known for elegant resorts, long beaches, and an ambiance that is somewhat still undiscovered. Wedaways has selected two resorts as our top picks here including the Banyan Tree Mayakoba and the Andaz Mayakoba Resort. These are the spots for everything from a beach wedding at sunset to an elegant reception dinner under the stars. Or we can recommend the perfect accommodations for a secluded honeymoon getaway for two. With its close proximity to a number of Mayan ruins, the Riviera Maya is a great spot for a honeymoon or to provide your wedding guests with opportunities for exploration either pre- or post-wedding. It's less crowded and more authentic than Cancun yet it still offers five-star resorts and all the amenities you could ask for. So if you are seeking out a venue for a destination wedding or honeymoon in Mexico, the Riviera Maya might just be the place.
We spend a lot of time exploring and uncovering hidden gems and the Chablé Resort & Spa in the Yucatan is truly a best-kept secret. With a focus on redefining wellness, the resort is a spectacular sanctuary which also knows how to put on an elegant wedding. The settings are breathtaking and in this remote location, you can amaze your guests with a romantic wedding setting that will be unbelievably memorable. For a honeymoon, this is the destination for those who seek wellness and ultimate relaxation. Pamper yourselves with unique spa treatments featuring traditional ritual elements with a focus on ceremony for the soul and indulgence for the senses.
As you can tell, Wedaways LOVES Mexico! Please contact us if we can tell you more about any of these resorts for a destination wedding or honeymoon or if you have a special vision in mind. We're happy to always seek out the best venue for your destination wedding and honeymoon in Mexico — or anywhere around the world.